Judy Blume is one of the most beloved authors. With millions of copies sold around the world, the Judy Blume books in order were the gateway to a lifetime of reading for numerous readers. Her books are relatable and honest, which has contributed to her longevity as an author.
About Judy Blume
Judy Blume was born and raised in Elizabeth, New Jersey. But she also spent time as a child in Miami Beach, Florida which is the setting for her book Starring Sally J. Freedman as Herself. Now Blume lives in Key West, where she and her husband moved 30 years ago.
In 2016, Blume co-founded an independent bookstore in Key West, Books & Books, where she also works part-time.
As previously mentioned, Blume is one of the most beloved and popular authors with more than 90 million copies of her books sold around the world. For many, many readers, her books were the first time they had received an honest depiction about things like masturbation, periods, wet dreams, and sex.
For that reason, Blume is no stranger to having her books be banned and has become a fierce advocate against the banning of books. Are You There God? It's Me, Margaret was banned in the 1970s from the same primary school that Blume's children attended.
More recently, in March 2023, a Florida school district removed her book Forever… from library shelves for its discussion of teen sexuality.
Much to the disappointment of many fans, Blume has made it clear on numerous occasions that her latest book, In the Unlikely Event, will be her final book. She explains that she feels she has told all the stories she needs to tell and no longer feels that propulsion to write, preferring to spend her remaining years reading and selling books in her bookstore.
Judy Blume on Screen
For many years, Judy Blume did not sell the adaptation rights to her books, but that has changed recently. The first to hit screens was the adaptation of Are You There God? It's Me, Margaret in the spring of 2023.
The feature film adaptation stars Abby Ryder Fortson as Margaret, Rachel McAdams as her mother Barbara, Benny Safdie as her father Herb, and Kathy Bates as her grandmother Sylvia. Blume says that when she met with director and writer Kelly Fremon Craig, the team felt right for the adaptation. Blume also has a small cameo in the movie.
Another adaptation project that is in the works is a limited series based on the Summer Sisters book for Hulu. There is also an animated Superfudge movie for Disney+ from Joe and Anthony Russo. Finally, another series has been optioned to develop Forever… into a series for Netflix.
As well, while it is not an adaptation, a Judy Blume documentary premiered in 2023. Judy Blume Forever uses new and old interview clips to trace the path of her career, the revolutionary way she discusses topics with adolescents, and her longevity. It was nominated for two Primetime Emmy Awards.
Judy Blume Books in Order
Picture Books
Judy Blume only wrote a few picture books at the beginning of her career. Her debut publication follows second-grader Freddy Dissel who feels lonely as the middle child, but finally has a chance to show everyone how special he is.
Meanwhile, Freckle Juice follows Andrew who is mystified by how Nicky has so many freckles. Andrew wishes he had so many freckles too so that his mother would never be able to tell if his neck was dirty, which is how Sharon ends up giving him her special freckle juice recipe for fifty cents.
Freckle Juice (1971)
Standalone Books
Next in our list of the Judy Blume books in order are her standalones, which are a great introduction to Blume's writing. This list includes arguably her most popular book, Are You There God? It's Me, Margaret. More than fifty years after it was first published, this remains one of her most loved books for its frank depiction of female adolescence.
Blume's standalones also include her adult fiction titles: Wifey, Smart Women, Summer Sisters, and In the Unlikely Event. The other titles on this list are middle grade and young adult.
Fudge Books
The Fudge books is the first series that Judy Blume wrote. It is possible to read these books out of order because each book has its own conflict and satisfying conclusion, but the best way to read these Judy Blume books in order is by following the publication order.
That's because these books do follow the same main characters: Fudge, Peter Hatcher, and Sheila Tubman. The publication order also matches the chronological order as the characters grow up.
Best Friends Books
This is a simple duology that begins with two best friends: Stephanie and Rachel. The first book finds them in the seventh grade as a new girl moves into the neighborhood, Alison. Stephanie immediately likes Alison and wants the three of them to be best friends, but will this be a case of two's company and three's a crowd?
Pain and the Great One Books
This next series is about a brother and a sister. At the beginning of Pain and the Great One, Abigail is the great one and eight years old while Jacob is the pain and six years old. This is an endearing series of books about two siblings that wind each other up, but are always united when it matters most.
Nonfiction Books
If you are a superfan of Judy Blume, then you may be interested in tracking down second-hand copies of these two nonfiction titles, which are now out of print.
Letters to Judy (1986)
The Judy Blume Memory Book (1988)
Anthologies
Finally, Judy Blume has contributed to just a few anthologies throughout her long career. The first title on this list, Places I Never Meant to Be, is an anthology for which Blume was the editor, while for the other two she was a writer. These anthologies are now out of print, but there are second-hand copies available.
Places I Never Meant to Be (1999)
It's Fine to Be Nine (2000)
It's Heaven to Be Seven (2000)
A Summary of Judy Blume Books in Order
Below you will find the summaries to the first ten standalone books by Judy Blume. These ten books are a great example of Blume's writing as they include some of her most popular titles, such as Are You There God? It's Me, Margaret, as well as a young adult book and an adult fiction novel.
---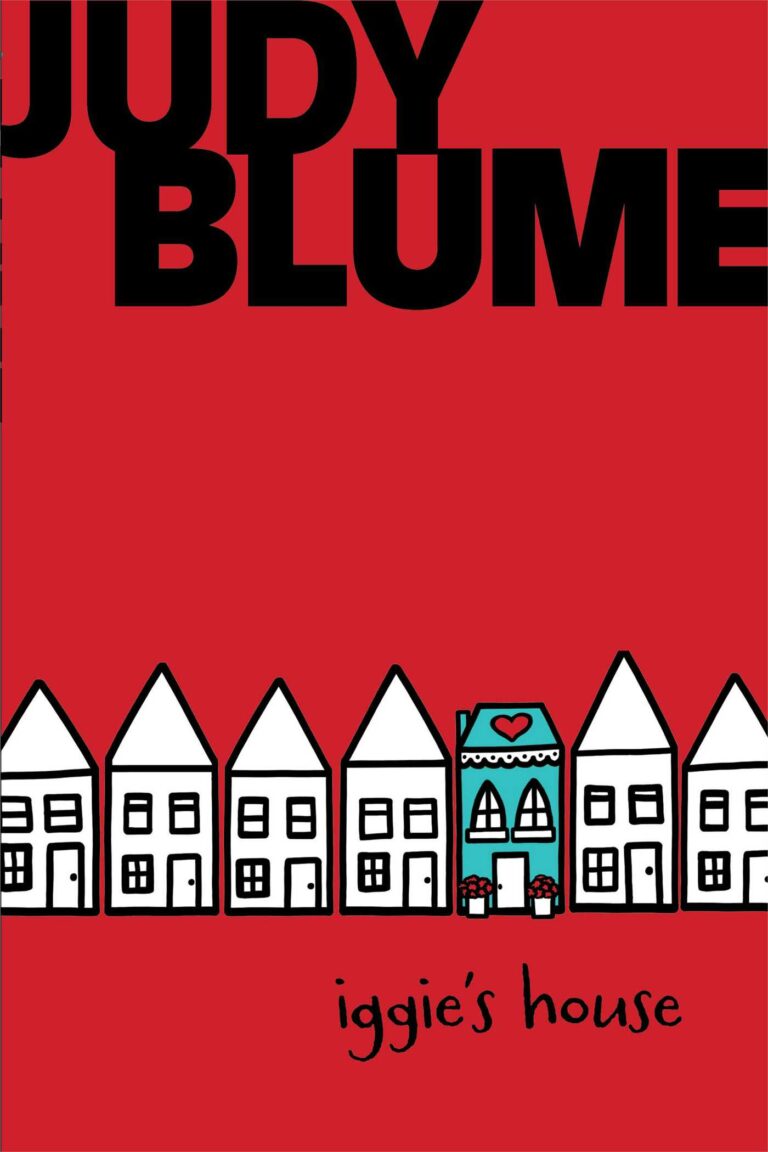 1. Iggie's House
Iggie has moved to Tokyo and the house she left behind isn't the same. Winnie is where she's always lived on Grove Street, but missing her best friend with two weeks left of summer. Then the Garber family moves into Iggie's old house.
There are two boys, Glenn and Herbie, and their younger sister, Tina. The Garbers are Black and Grove Street has always been white, so Winnie, as a welcoming committee of one, tries to make a good impression and be a good neighbor. That's why the trouble started, because the Garber children didn't want a good neighbor, they wanted a friend.
---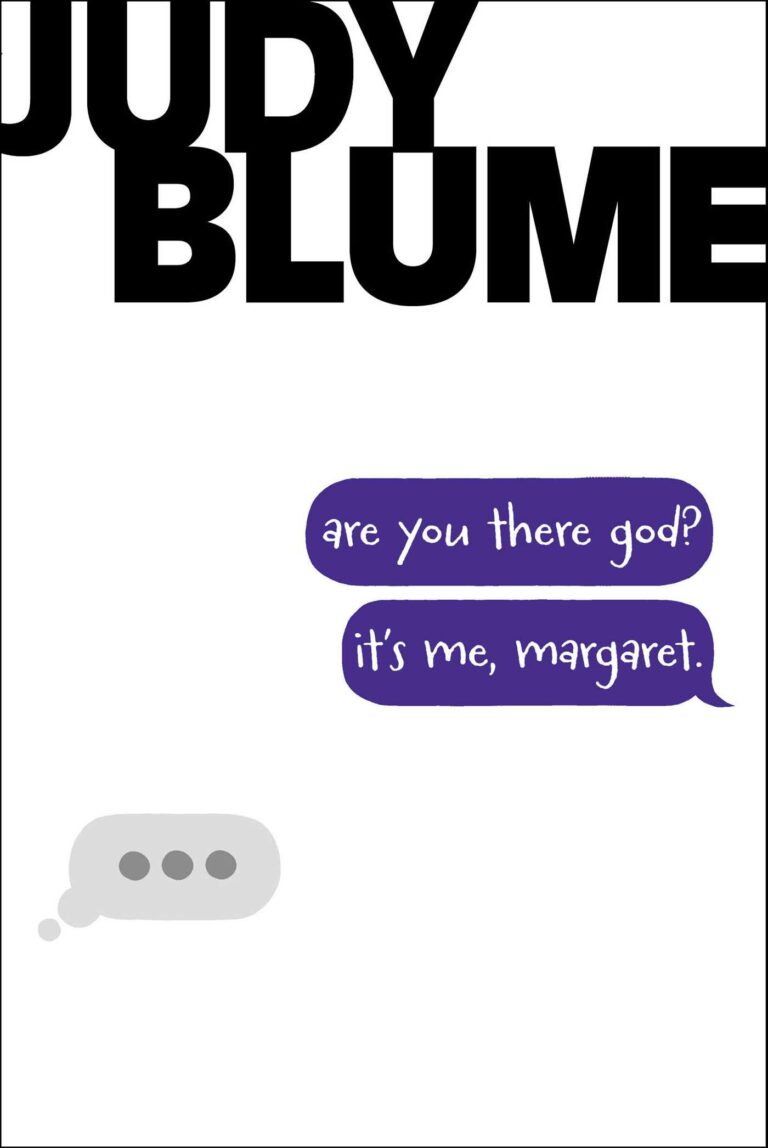 2. Are You There God? It's Me, Margaret
Twelve-year-old Margaret Simon has just moved from New York City to Farbook, New Jersey. She really wants to fit in with her new friends, Nancy, Gretchen, and Janie. They form a club to talk about boys, bras, and getting their first periods, and Margaret is happy to be included.
But her new friends don't understand how Margaret doesn't have religion and doesn't go to the Y or the Jewish Community Center. Margaret has her own special relationship with God though. She can talk to God about anything — her family, her friends, and even her secret crush.
---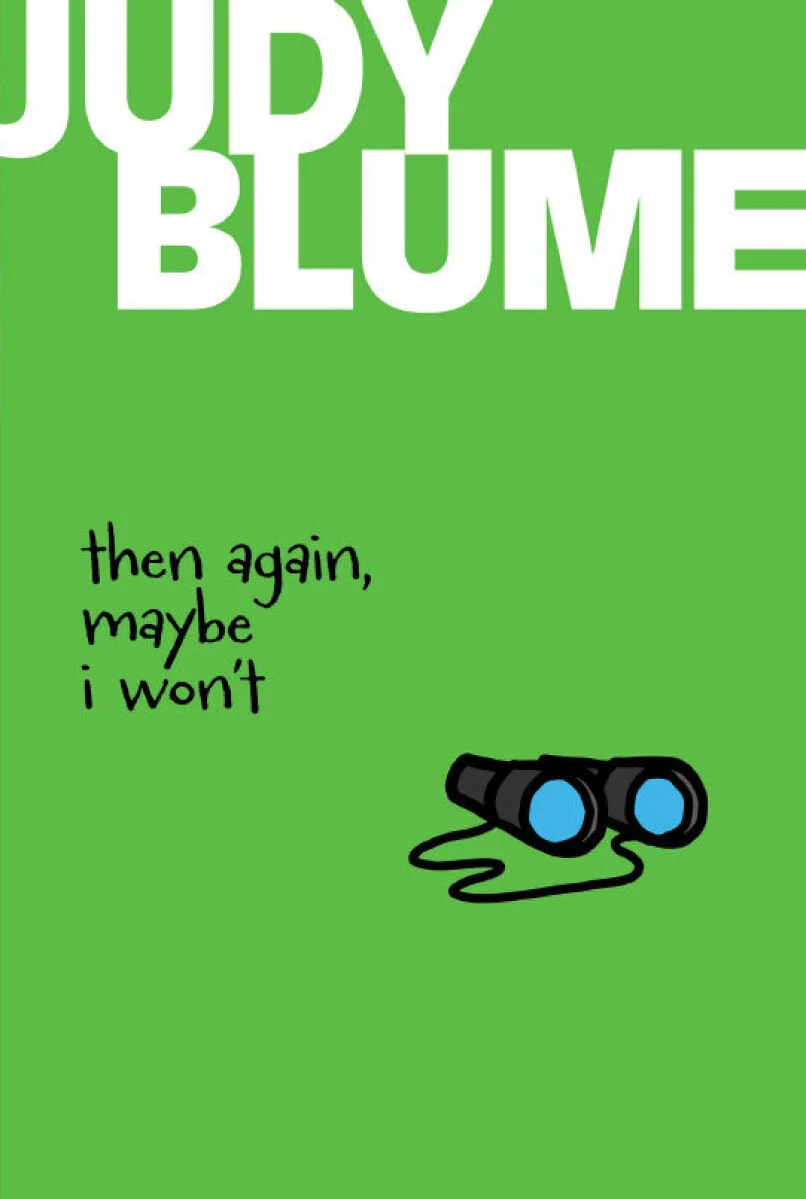 3. Then Again, Maybe I Won't
Life has changed for the Miglione family. Tony's inventor father has struck it rich and moved the family from working class Jersey City to wealthy Rosemont. Suddenly his family is acting different and everything from friendships to school has taken on a new confusing twist.
---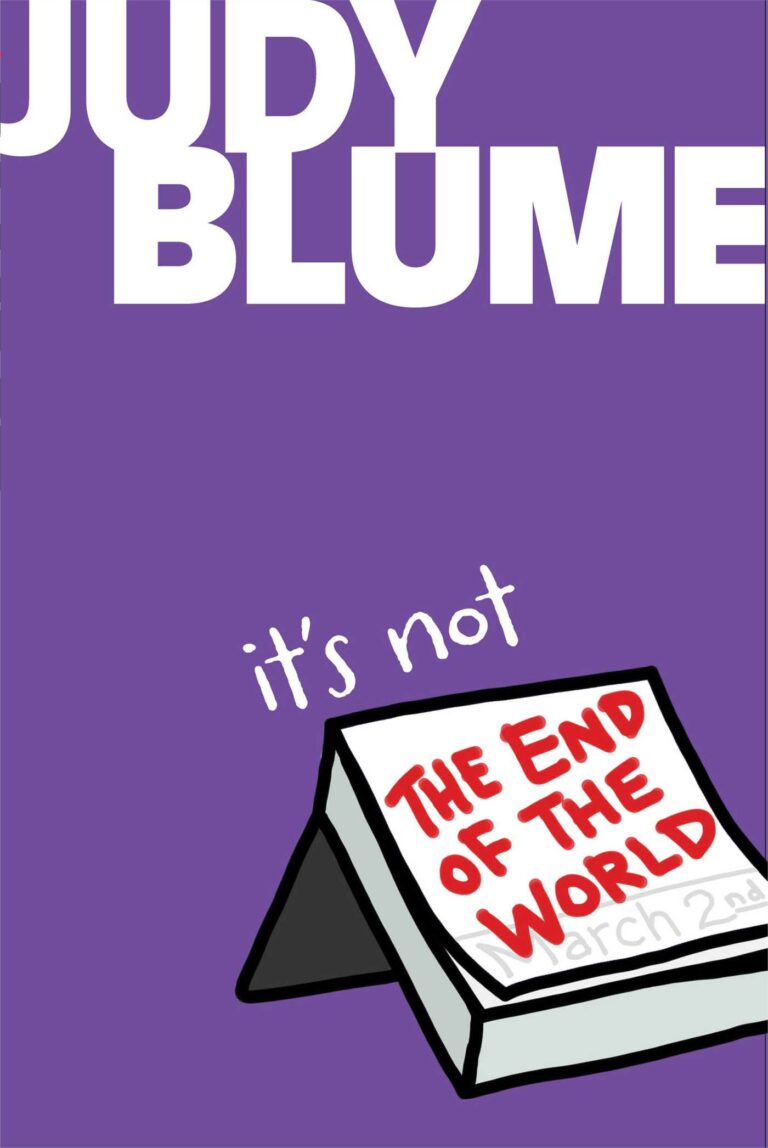 4. It's Not the End of the World
Karen's world feels like it's ending. Her father moved out weeks ago and now her parents are talking about a divorce. Karen desperately wants her old family back, so she hatches a plan to get her parents into the same room. She hopes it will be enough to make them forget about the divorce.
---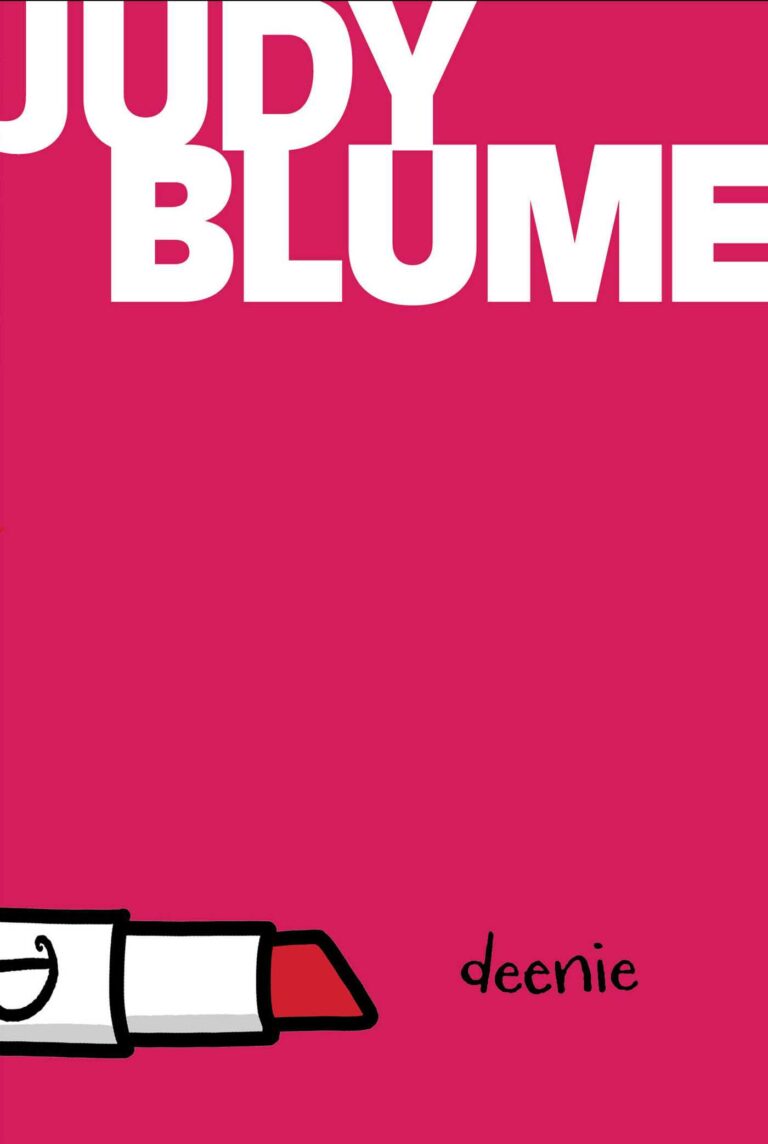 5. Deenie
Everyone always told Deenie that she was so beautiful she should be a model, so when she learns she has scoliosis, she's scared. Then when she sees the brace she'll need to wear…she wants to scream.
But she doesn't say anything and will be wearing a brace from her neck to her hips for at least four years. Her looks were never an insecurity for Deenie, and she doesn't know how she's going to face what is ahead of her.
---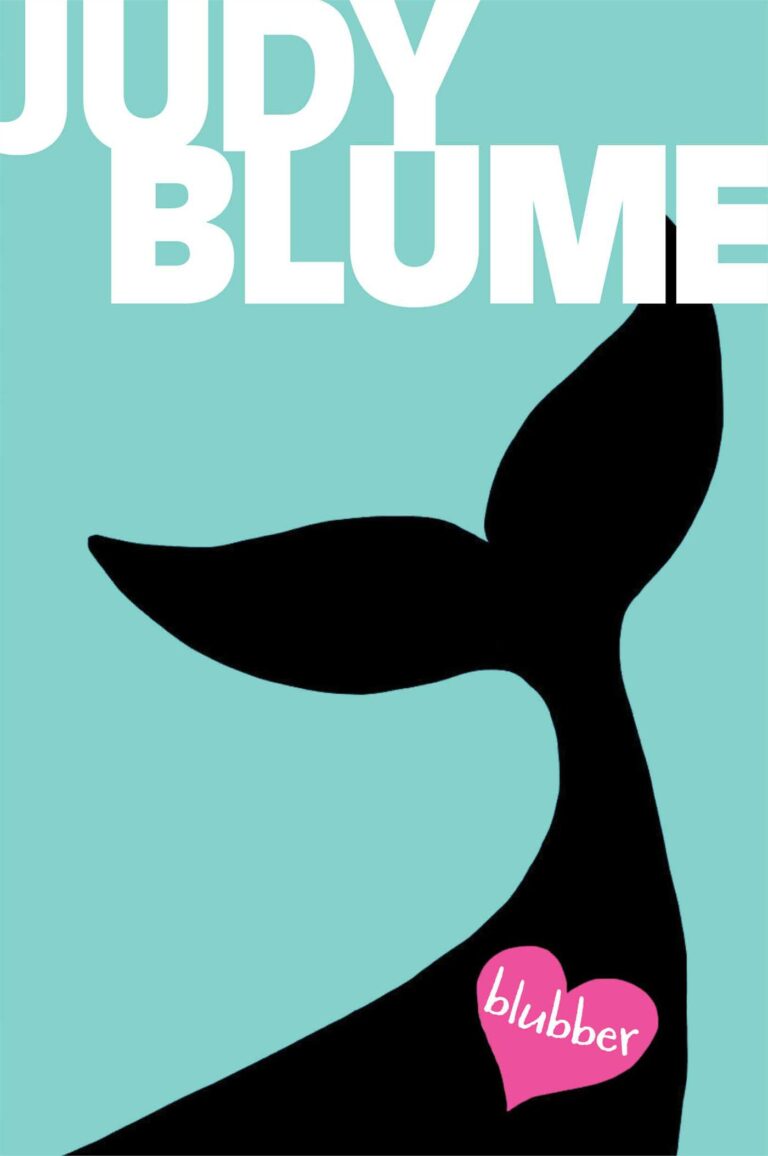 6. Blubber
Wendy writes a note to Jill that says Blubber is a good name for Linda, but Jill doesn't want to think about that right now. She crumples it up on her desk and continues thinking about Halloween. But Robby grabs the note and it goes halfway around the room while Linda is still presenting.
That's where it all begins. Because there is something about Linda that makes a lot of the kids in her fifth-grade class see how far they can push things. But no one, especially not Jill, predicts things to end where they do.
---
7. Forever…
Unlike the previous middle grade books, Forever… is a young adult offering from Judy Blume.
Katherine and Michael meet at a New Year's Eve party and fall in love. Then once they've realized that their love is forever, they have sex. But then they're separated for the summer.
Apart from Michael, Katherine begins to have feelings for another boy and begins to question what it means about her love for Michael.
---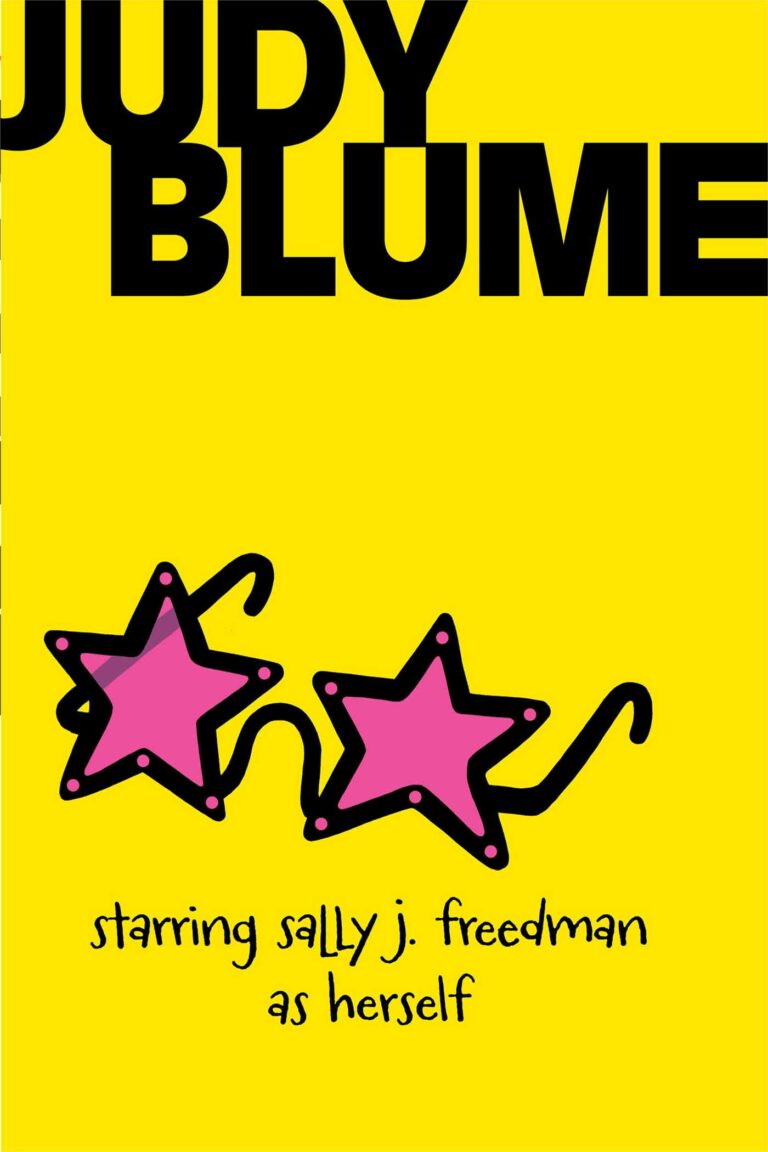 8. Starring Sally J. Freedman as Herself
Sally's family moved to Miami Beach during the winter of 1947 and Sally is both excited and nervous. She doesn't know what school will be like in Florida, if she'll make any friends, or if she'll fit in so far from home. Miami Beach has many things to worry and wonder about, and Sally is in for one unforgettable winter.
---
9. Wifey
This is unlike the other books in this summary section because Wifey is the first novel Blume ever wrote for adult readers.
Sandy Pressman leads a quiet, conventional life as a suburban wife, and her boredom is getting the best of her. Her husband keeps encouraging her to make friends at the club or improve her golf game or go get her hair done. But none of those things interest her as much as the naked man on the motorcycle.
---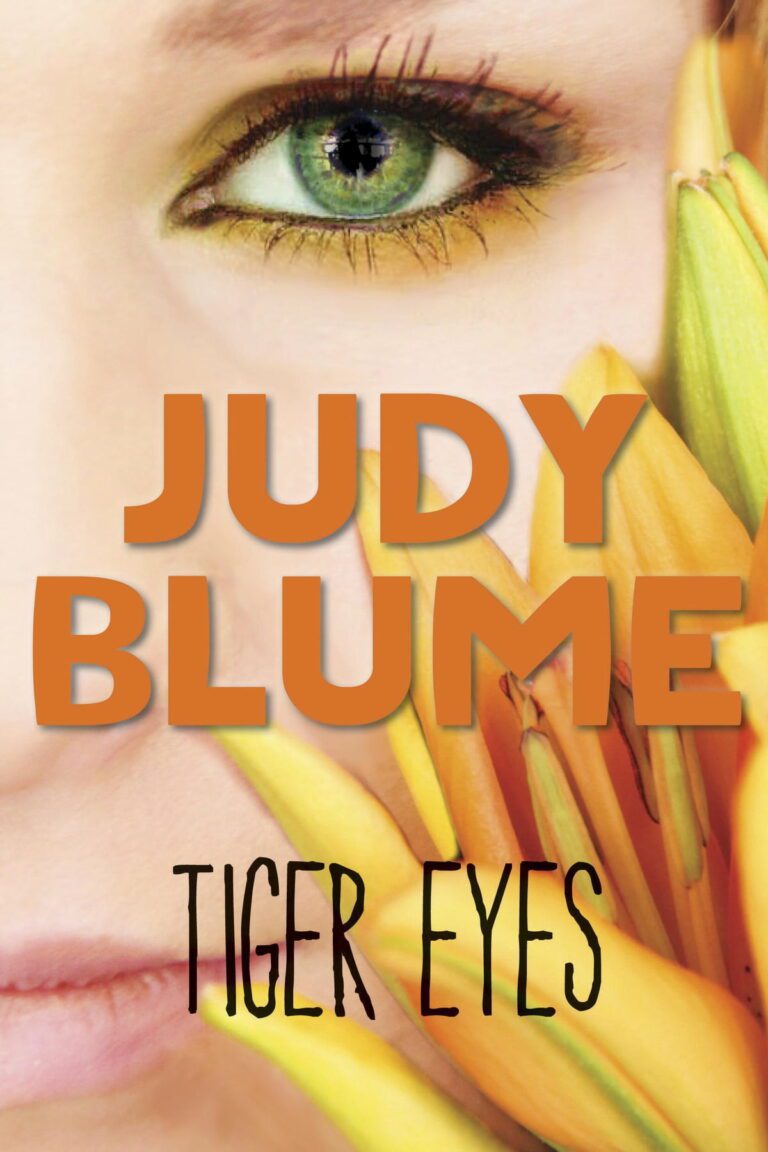 10. Tiger Eyes
Davey has never felt so alone. Her father was shot and killed in a holdup, and now her mother is moving the family to New Mexico to try and recover. Then while climbing in the Los Alamos canyon, Davey meets Wolf who seems to understand the rage and fear that Davey is feeling.
Wolf is the only one who understands Davey, but slowly with Wolf's help, Davey realizes that she must continue to move forward. But when will she be able to leave the past behind? Will she ever stop hurting?
---
Final thoughts on Judy Blume books in order
Judy Blume was the gateway author for millions of young readers. Bookworms around the world fondly recall which Blume book they read for the first time. She primarily has written for younger readers, but there are young adult and adult books in her bibliography too.
All the Judy Blume books in order are relatable and honest depictions of life. When Blume began writing, she wanted to write about subjects that she felt adults had not prepared her for in life, so her books include the discussion of topics like periods, racism, divorce, and more.
More Children's Book Resources