His Dark Materials by Philip Pullman is beloved by multiple generations of readers. Since it was first published 30 years ago, Pullman has expanded on the universe he created with Lyra, so there are now multiple ways to read the His Dark Materials books in order.
The world he created is immersive and Pullman does not let himself be constricted by firm genre definitions. Instead, he began by writing a story about a character in a particular situation and allowed the theme of the story to come to him as he wrote.
The result is a coming-of-age story that is relevant to readers of any age.
About Philip Pullman
It was while Philip Pullman was working at Oxford, following his education there, that he began to write novels after a childhood of telling stories. He began by writing novels for adults before transitioning to the young adult genre and it was after several books that Pullman began the story of Lyra.
The first His Dark Materials book, Northern Lights or The Golden Compass depending on location, won the 1996 Carnegie Medal in Literature.
He says that it was only when he was part way through writing the first book that he realized he was writing a coming-of-age story about the journey from innocence to experience. He wrote two more books completing the original trilogy, but Pullman says that at the end of the third novel, The Amber Spyglass, Lyra was only beginning her journey.
The character has stayed with Pullman for 30 years now, and in that time the world has greatly changed. Pullman wanted to write about Lyra in a way that reflected this transformed world. This is apparent in the themes that are included in the stories and novels that have been published since The Amber Spyglass.
Pullman says that he thinks the third Book of Dust novel will be the last book, but is uncertain whether that means Lyra's final book, or his.
What order should I read His Dark Materials books?
There are multiple ways to read the His Dark Materials books in order and in this guide we'll walk you through three of those ways.
The first is by series and type with the novellas and short stories, then there is the publication order, before finally we'll look at the chronological timeline. The order you choose depends on multiple factors including your familiarity with this world.
If you have never read any of Philip Pullman's books, you should absolutely begin with the original trilogy. What you read next depends on if you enjoy short stories and novellas, but if you've already read the original series, you may wish to explore the world in chronological order.
#1 – His Dark Materials Books by Series
Original Trilogy
While the series has expanded to include much more material in addition to the original trilogy, this is where every reader's journey should begin. You should read each of the books in this trilogy in order of publication as that is necessary to understand the full story of Lyra.
The Subtle Knife (1997)
The Amber Spyglass (2000)
The Book of Dust Trilogy
Many years after his original trilogy, Philip Pullman returned to the world with the start of a new series. Pullman describes The Book of Dust novels as neither a sequel or a prequel, but rather an "equel." The companion series stands beside his original series and features appearances by familiar characters and settings.
La Belle Sauvage (2017)
The Secret Commonwealth (2019)
Untitled (TBA)
Short Stories and Novellas
Pullman also wrote a handful of novellas and short stories during the years between his two series and in more recent years too.
#2 – His Dark Materials Books in Publication Order
However, if you've already read the original trilogy, then you have two options for how to explore the rest of Philip Pullman's world. This includes the novellas and short stories following his beloved characters.
The first order is by reading the His Dark Materials books in publication order, which we've included below. This is the reading order that millions followed, reading the new releases from Pullman as they were published. With this reading order you are guaranteed not to stumble across any spoilers.
Lyra's Oxford (Novella)
Once Upon a Time in the North (Novella)
The Collectors (Short Story)
Serpentine (Novella)
The Imagination Chamber (Collection)
Untitled Book of Dust #3 (TBA)
#3 – His Dark Materials in Chronological Order
Finally, the third way to read the His Dark Materials books in order is not recommended for newcomers to the series. That's because the original trilogy should be your introduction to the series with the proper worldbuilding and introduction of characters. The chronological reading order will also have spoilers that will ruin the suspense and anticipation in the original trilogy.
His Dark Materials Adaptations
There have been several adaptations of His Dark Materials into different media forms. The most infamous is the 2007 film: The Golden Compass.
While plans had been to adapt all three books into a film trilogy, this was halted after the first adaptation due to the film not performing as well as anticipated. This is likely due to a combination of creative changes between the book and the movie, as well as religious controversy and boycotts concerning the theme of the book.
The movie features a star-studded cast with Nicole Kidman as Mrs. Coulter and Daniel Craig as Lord Asriel. Dakota Blue Richards stars as Lyra and Ben Walker as Roger. As well, Freddie Highmore voices Pantalaimon and Ian McKellen voices Iorek Byrnison. Sam Elliott, Christopher Lee, and Kathy Bates are also part of the cast alongside many others.
But the first His Dark Materials adaptation was the 2003 play by Nicholas Wright. The third adaptation came after the movie which was the BBC radio drama in 2017. This project was much more successful than the film.
Then finally the most recent adaptation is perhaps the most successful of all. Pullman's world was adapted for screen once more, but this time into a TV series. His Dark Materials premiered in 2019 and ran for three seasons until 2022.
The new adaptation attracted another star-studded cast with Ruth Wilson as Mrs. Coulter and James McAvoy as Lord Asriel. Dafne Keen stars as Lyra and Lewin Lloyd as Roger. Kit Connor voices Pantalaimon and other stars include Amir Wilson, Lin-Manuel Miranda, Andrew Scott, and many more.
A Summary of His Dark Materials Books in Order
Below you will find the summaries for the original His Dark Materials trilogy as well as the two books in publication from The Book of Dust series. There will be minor spoilers for the series in the summaries below as the books build upon the previous installment.
---
1. Northern Lights / The Golden Compass
In the far, cold North, witch clans and armored bears rule and that is what Lyra is rushing towards. The Gobblers have stolen her friend Roger and headed North, so that is where she must go. But the North is also where her Uncle Asriel is trying to build a bridge to a parallel world.
Lyra is a schemer and a liar, but also fierce and true. But she doesn't know that it will be impossible for her to help both Roger and her uncle. Helping one will mean betraying the other.
---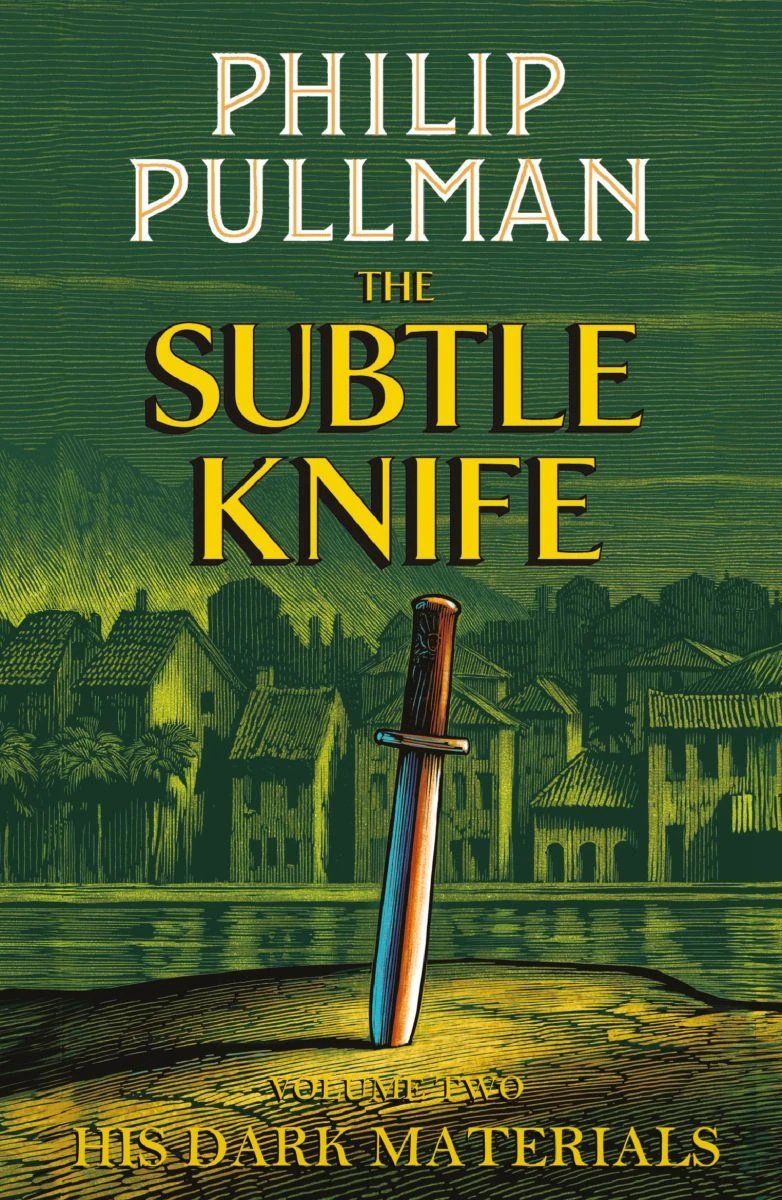 2. The Subtle Knife
Lyra is in a shimmering, haunted otherworld: Cittàgazze. In this place soul-eating Spectres stalk the streets and there is the sound of wingbeats from distant angels in the sky. It is also in this place that she finds an ally in twelve-year-old Will Parry.
Will is fleeing for his life after taking another's and has also stumbled into this strange new realm. Together Will and Lyra will travel from world to world and uncover a deadly secret: An object of extraordinary and devastating power. They also are moving closer to an even greater threat and the truth of their own destiny.
---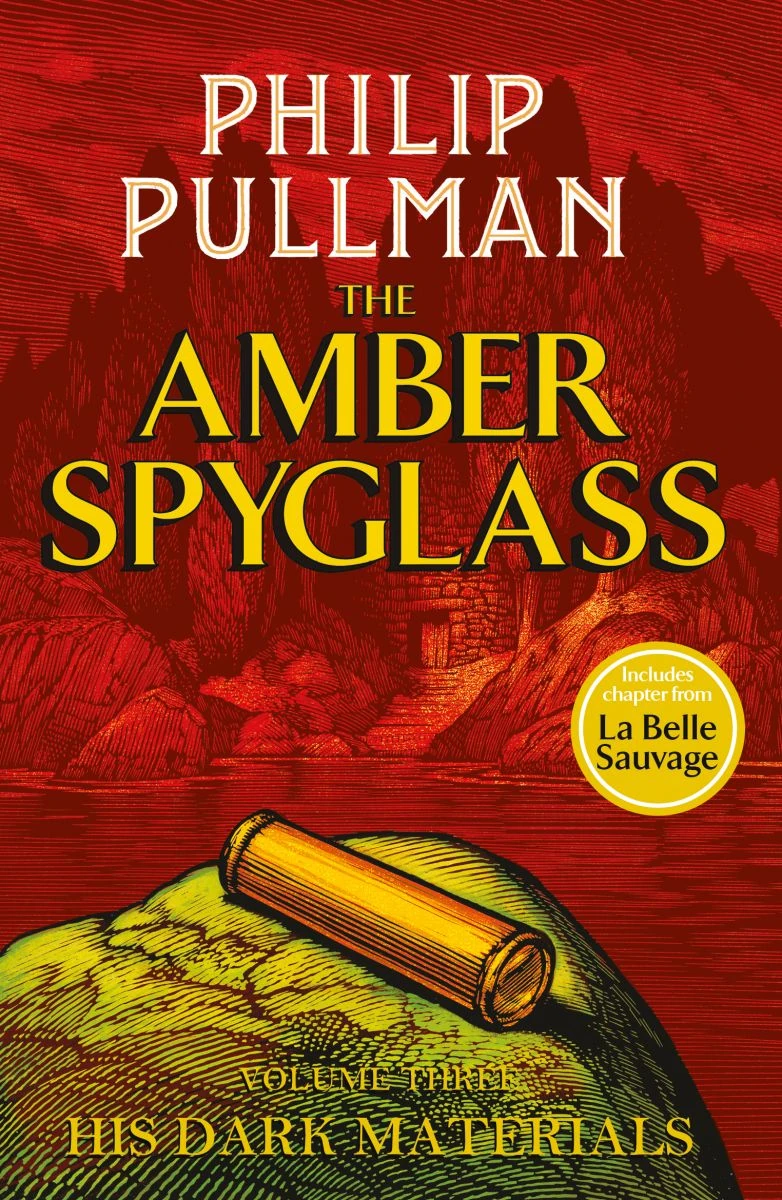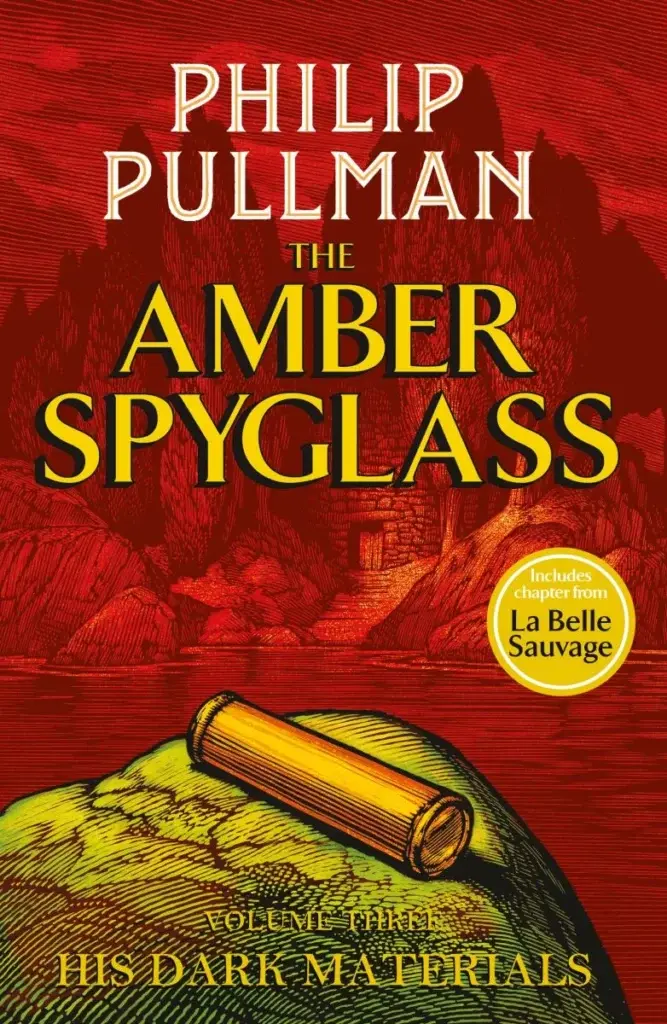 3. The Amber Spyglass
Will wields the subtle knife. Now he is accompanied by angels and his task is to deliver the dangerous weapon to Lord Asriel by the command of his dying father. But Lyra is not with him, and without her he does not know how to go seeking Lord Asriel, let alone understanding the plots and intrigues surrounding him.
The two great powers are lining up for war and Will must find Lyra. Together they will march to battle on an inevitable journey that will take them into the world of the dead.
---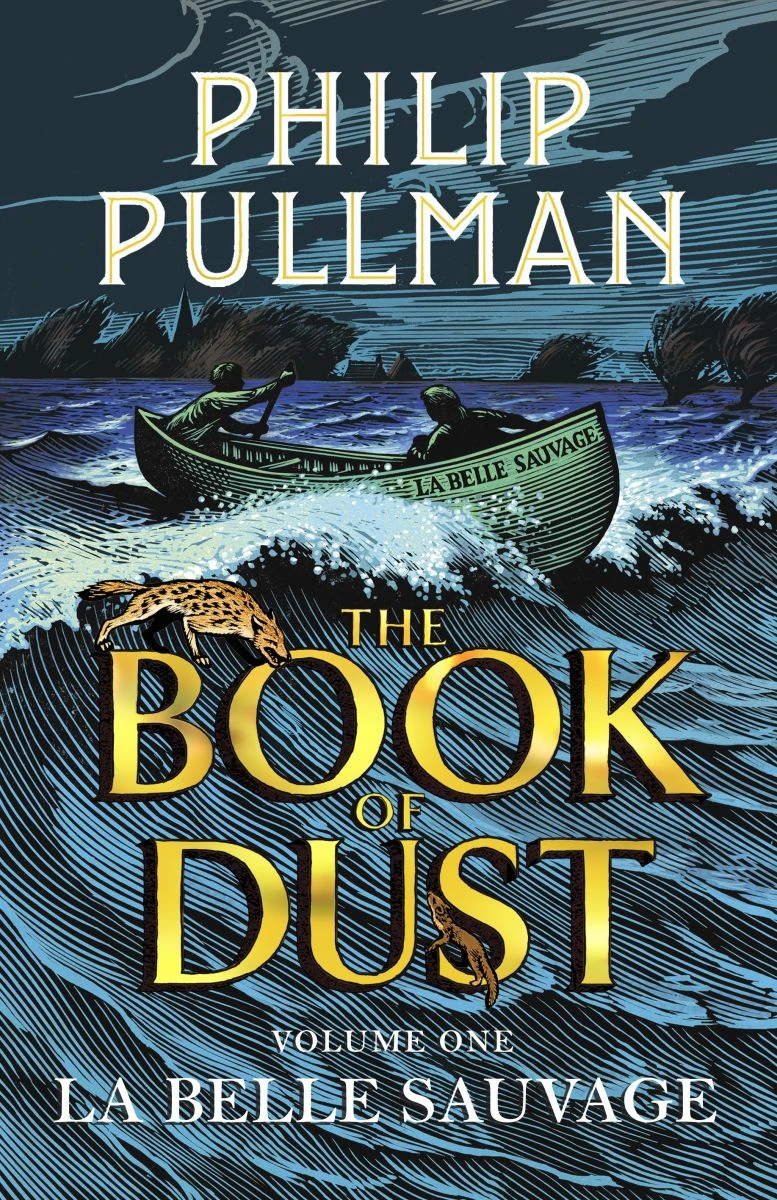 4. La Belle Sauvage
Malcolm Polstead notices everything but isn't noticed very much himself…which makes him an ideal spy. His father runs an inn along the Thames and all of Oxford passes through its doors, which means Malcolm and his daemon Asta are in a prime location for news, gossip, and scandal.
But then during the winter, Malcolm hears something new: Intrigue. He finds a secret message about a dangerous substance, Dust, and then the spy the message was intended for finds him. When she asks him to keep his eyes open, Malcolm starts seeing suspicious characters everywhere and all of them are asking about a baby girl named Lyra.
---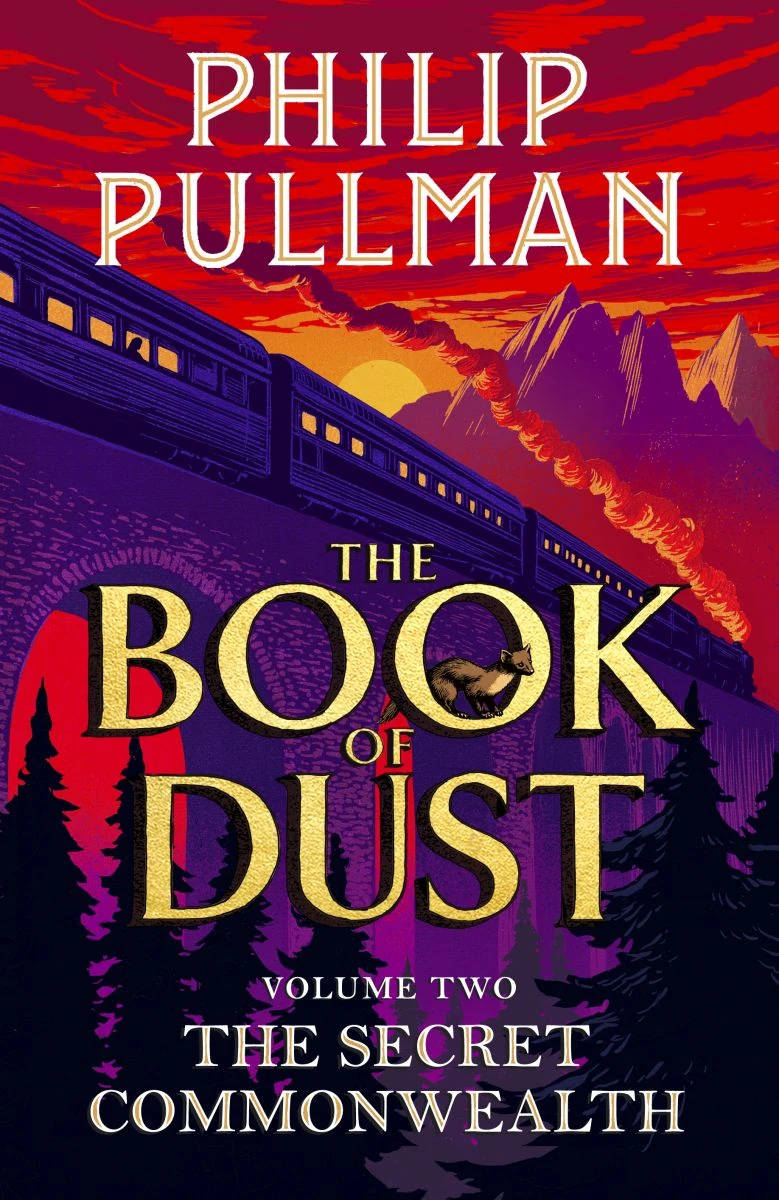 5. The Secret Commonwealth
The most recent full-length novel which takes place in the world of His Dark Materials occurs 20 years after La Belle Sauvage and seven years after The Amber Spyglass. Now Lyra is an adult and she is navigating her relationship with her daemon Pantalaimon in a way neither of them ever expected.
They are also being pulled into the dangerous factions of a world they did not know existed. Malcolm, now a man with a strong sense of duty and a desire to do what is right, is also being pulled along on a journey. They must travel far to search for what is lost.
---
Final thoughts
Once you read the three original His Dark Materials books in order, there are multiple ways you can continue exploring this world. You can choose to move immediately to the novellas and short stories that are part of the original series and read them in either publication or chronological order, or you can move onto the The Book of Dust companion series.
Whichever way you read the His Dark Materials books for the first or twentieth time, the world that Philip Pullman has created is immersive with relevant messaging for readers of every age.
More Young Fantasy Resources