Since he has announced his retirement from writing, now is a great time to catch up on all the Don Winslow books in order in anticipation of his final release. Winslow has made a name for himself by realistically portraying the clash between law enforcement and crime. Many, but not all, of his books take place in America, while all of his books are compelling, multi-faceted character studies.
About Don Winslow
Don Winslow had a very interesting and varied path to becoming an author. Before he found success as a writer, he was a safari guide in Kenya, worked at a panda reserve in China, and directed Shakespeare plays in Oxford, England. Interestingly, given the trajectory of his books, Winslow was also a private investigator too.
It wasn't until he was in his 30s that Winslow shifted his career path to writing. However, he says he wanted to become a writer ever since he was a little kid.
The realization that he had to give writing a serious start came to him just before dawn around a campfire in Kenya. Winslow made a pact with himself to write five pages every day no matter where in the world he was or what life was throwing at him. Three years later, Winslow had a manuscript.
Although his adult life led him all around the world, Winslow grew up in Providence, Rhode Island. That is also where his final book series begins. Winslow made the announcement that following the publication of the Danny Ryan trilogy he will be retiring from writing to focus on activism.
He says the Danny Ryan books are the culmination of his career and mark the end of the stories he's wanted to tell. Winslow also said that he only has so much time and energy and his political activism needs that focus with the current state of affairs.
City in Ruins is the final Danny Ryan book and has an anticipated publication date of March 19, 2024.
Don Winslow Books in Order
Neal Carey Books
Our list begins with Don Winslow's debut which follows the character Neal Carey. At the beginning of the series Neal is a graduate student at Colombia University, but his tuition is paid by an exclusive New England institution in exchange for Neal's services as a private eye.
Each book follows a new investigation or a new person Neal must keep safe, but the best reading experience would be to read these books in order of publication. That's because even though each book follows a new case, the books do build upon each other in chronological order and will harken back to previous cases.
Power of the Dog Books
While Winslow wrote about the underground drug trade in his previous series, it is with this series that he really dove deep into the nuance of such a setting. The world portrayed in Power of the Dog is full of corruption, betrayal, and revenge.
This is a sprawling epic with a large cast of characters and a variety of settings which span decades. For that reason, it is imperative to read these Don Winslow books in order of publication.
The Power of the Dog (2005)
The Cartel (2015)
The Border (2019)
Boone Daniels Books
This series by Don Winslow follows Boone Daniels, who is a private investigator and surfer in San Diego. The Dawn Patrol is made up of four men and one woman in addition to Boone, who gather each morning to ride some waves. The first book finds Boone investigating an insurance scam that will disrupt his morning surfs and involve a ghost from his past.
While the two books in this series follow different investigations, the best reading experience is to read them in order of publication. This will provide you with the best introduction to Boone and the other members of The Dawn Patrol, before the second book dives deep into Boone's surfing community.
The Dawn Patrol (2008)
The Gentlemen's Hour (2009)
Savages Books
The next series in the Don Winslow books in order is another duology. Savages introduces Ben and Chon who run a marijuana operation out of Laguna Beach. When the Mexican Baja Cartel want in, they try to say no, but the cartel kidnap their lover in retaliation and to send the message that saying no isn't an option.
The Kings of Cool is then a prequel to Savages, spanning decades to tell a family saga that explains how Ben, Chon, and Ophelia became who they are. However, it is best to read these books in publication order.
Savages (2010)
The Kings of Cool (2012)
Danny Ryan Books
This, according to the author himself, will be the last series Winslow ever writes. He says this series is the culmination of his entire career as an author and is the work of a lifetime.
It is an Iliad saga that tells the story of rival crime families in Providence, Rhode Island during the 1980s. That means this series follows a structure tied to Greek epic poetry, but within a setting that is intimately familiar to Winslow. Not only because he has written about the underground drug trade for his whole career, but also because this series begins in his hometown.
This series should absolutely be read in order of publication.
City on Fire (2021)
City of Dreams (2023)
City in Ruins (Expected: March 19, 2024)
Standalone Novels
Next are the standalone Don Winslow books in order which span from near the beginning of his career to the near present. These books also feature the underground drug trade, but not as prominently as some of the previous series. However, these books do feature Winslow's trademark sharp dialogue, complex characters, and searing social commentary.
Nonfiction Book
Don Winslow has also written one nonfiction book, which is a biography of Staff Sergeant Joe Ronnie Hooper. The Vietnam War veteran is widely-acclaimed as the war's most highly-decorated soldier, and this biography written with Peter Maslowski sifts through the political propaganda to reveal who Hooper really was through interviews with his family, friends, and fellow soldiers.
Looking for a Hero (2004)
Short Stories
Recently, Don Winslow also wrote three short stories which are exclusively available through Audible.
Free Billy (2022)
Deep Hole (2022)
The Heron (2022)
Short Story Collection
If you're a fan of short fiction, but prefer to read it as opposed to listening to audiobooks, Winslow has also published a collection of six short stories. The stories are connected through themes of crime, corruption, vengeance, and redemption.
Broken (2020)
Anthologies
Finally, Don Winslow has also contributed to a handful of anthologies throughout his career.
Book to Screen Adaptations
There have been two adaptations of Don Winslow's works, with two more adaptations in the production pipeline.
The first was the 2007 adaptation of The Death and Life of Bobby Z, a standalone Winslow novel. It stars Paul Walker as the main character Tim Kearney as well as Laurence Fishburne as Tad Grusza and Olivia Wilde as Elizabeth. The director was John Herzfeld.
The next Winslow adaptation came in 2012 with an even more star-studded cast. Savages had Aaron Taylor-Johnson starring as Ben, Taylor Kitsch as Chon, and Blake Lively as O. Also featuring in the cast are John Travolta and Salma Hayek. The director was Oliver Stone.
It had an estimated budget of $45 million and made nearly $83 million at box offices worldwide.
Next are the Winslow adaptation projects which are still in the pipeline. The first of which is The Winter of Frankie Machine, another standalone title. Originally, this project was set to be directed by Martin Scorsese with Robert De Niro in the lead role.
However, there have been multiple names attached to the project over the years, with the latest announcement in June 2023 being that Christopher Storer, of The Bear fame, will be directing. He will be using the original script by Brian Koppelman and David Levien.
Finally, the third book in Winslow's Power of the Dog series, The Border, is being made into a TV show with production on the pilot episode scheduled for 2023. It will star E.J. Bonilla, Frank Blake, Annie Shapero, Sebastián Buitrón, and Luis Bordonada.
A Summary of Don Winslow Books in Order
Below you will find the summaries of all the standalone Don Winslow books in order. These books involve law enforcement and crime, just like some of his most popular series, but will be a faster read for you to enjoy and slightly smaller in scale. His standalones are a great place to begin with his writing if you have never read a Don Winslow book before.
---
1. Isle of Joy
After many years of dedication at the CIA, Walter Withers returns to his hometown in New York in late 1958. He wants an easier, safer life as a private investigator and Manhattan is thrumming with possibilities.
It also has Senator Joe Keneally who has his eyes on the White House. Withers is assigned to protect Keneally's girlfriend at a social gathering, which seems like a simple enough job. That is, until she turns up dead the next morning and Withers is the prime suspect.
He must confront his old superiors at the CIA as well as J. Edgar Hoover's FBI if he wants to clear his name. An expert hunter, Withers has become a disposable victim in the trap that is closing in on Keneally.
---
2. The Death and Life of Bobby Z
Tim Kearney is a small-time criminal, but when he slits the throat of a Hell's Angels member and winds up with a life sentence in a prison full of gang members, he knows he's a dead man. So when the DEA makes him an offer, he accepts.
He's been asked to impersonate the late and legendary dope smuggler Bobby Z so that the agency can move ahead with a trade swap. The fake Bobby Z for one of their own. The result is that Tim finds himself at the drug lord's compound in the middle of the desert.
Tim also meets Bobby's old girlfriend Elizabeth and her son, but things quickly go sideways. The three of them must go on the run with drug lords, bikers, and cops hunting them down.
---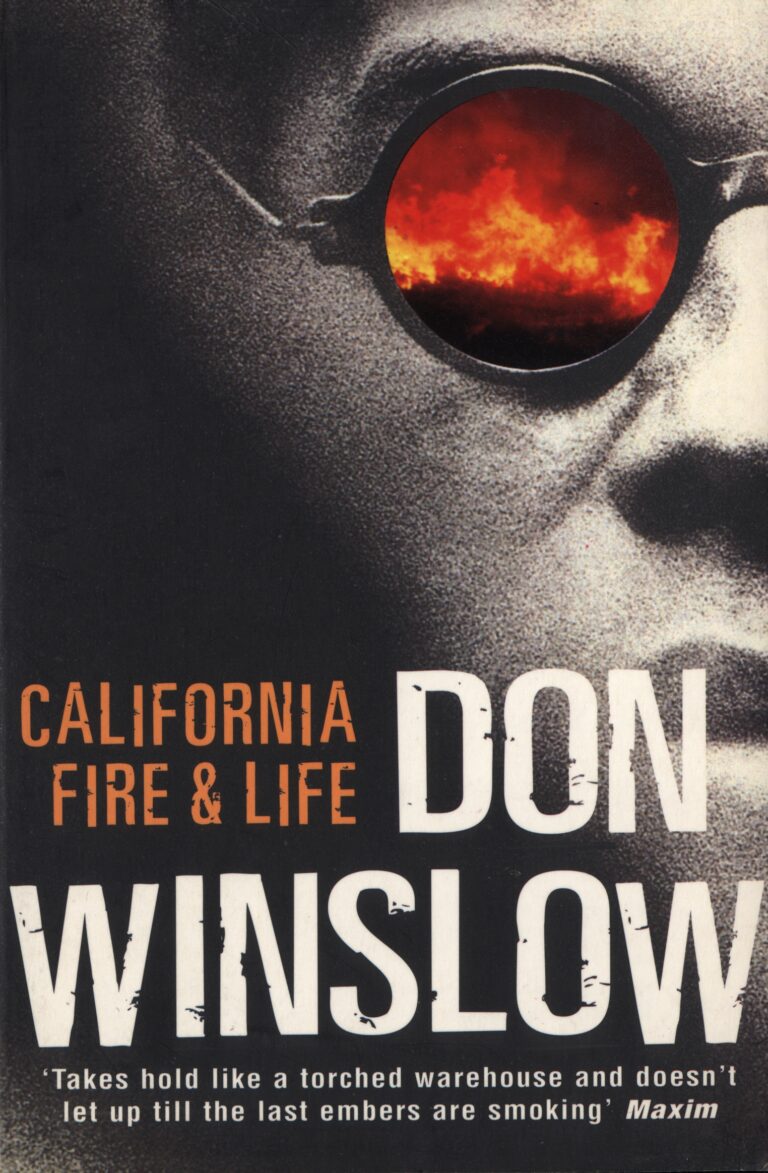 3. California Fire and Life
Before a small scandal cost him everything, Jack Wade was the rising star in the arson unit at the Orange County Sheriff's Department. Now he only has his encyclopedic knowledge of fire, which has him working as an insurance claims investigator.
His latest claim is highly suspicious. A disastrous blaze ripped through a portion of Nicky Vale's house and claimed the life of his young wife. But within hours of the fire, Nicky has already filed a claim worth three million dollars.
Jack can tell something is wrong by the tracks of the fire, but his investigation leads him onto the trail of the Russian mob, Vietnamese gangs, real estate scams, counterfeiting, and corporate corruption. The only way that Jack might make it out of this alive is if he fights fire with fire.
---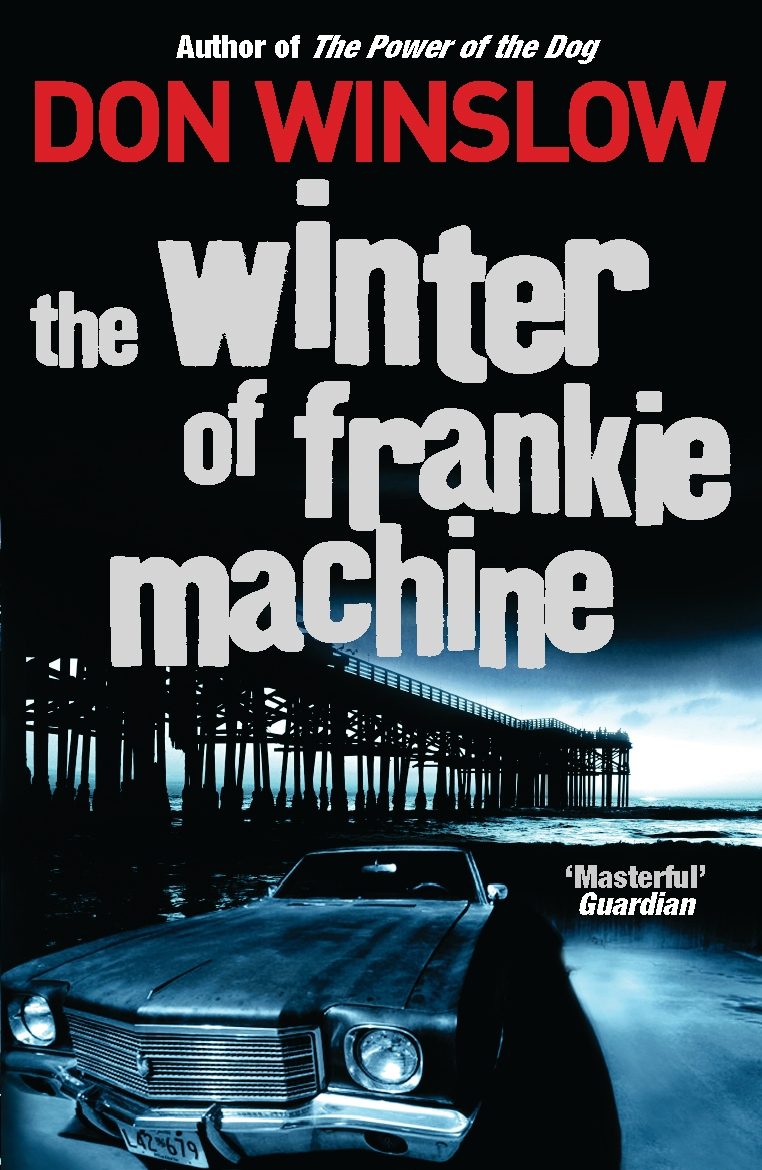 4. The Winter of Frankie Machine
Frank Machianno juggles multiple jobs while being a devoted father to his daughter and a beloved part of his community. He runs a bait shack on the San Diego waterfront in addition to his three part-time jobs and fits in a quick set on his longboard whenever he can. He is also a former hit man.
Back in the day he was one of the most feared members of the West Coast Mafia and went by the name Frankie Machine, but that was years ago and he wants the past to stay in the past. However, the local boss has called in a favor and Frank can't refuse.
Someone from his past wants him dead, but the list of possible suspects is about the size of the local phone book. Regardless, Frank needs to find out who and why before the clock runs out.
---
5. Satori
The Korean War is raging on in the fall of 1951 and Nicholai Hel has spent the last three years in solitary confinement at the hands of the Americans. He is fluent in seven languages; a master of hoda korosu, or the naked kill; and has an extraordinary awareness in the presence of danger. He could be the world's best assassin and the CIA needs him.
They offer the twenty-six-year-old freedom, money, and a neutral passport if he will go to Beijing and murder the Soviet Union's commissioner to China. Even though it is likely a suicide mission, Hel agrees. Now he must survive chaos, violence, suspicion, and betrayal while he tries to achieve his ultimate goal of satori — true understanding and harmony with the world.
---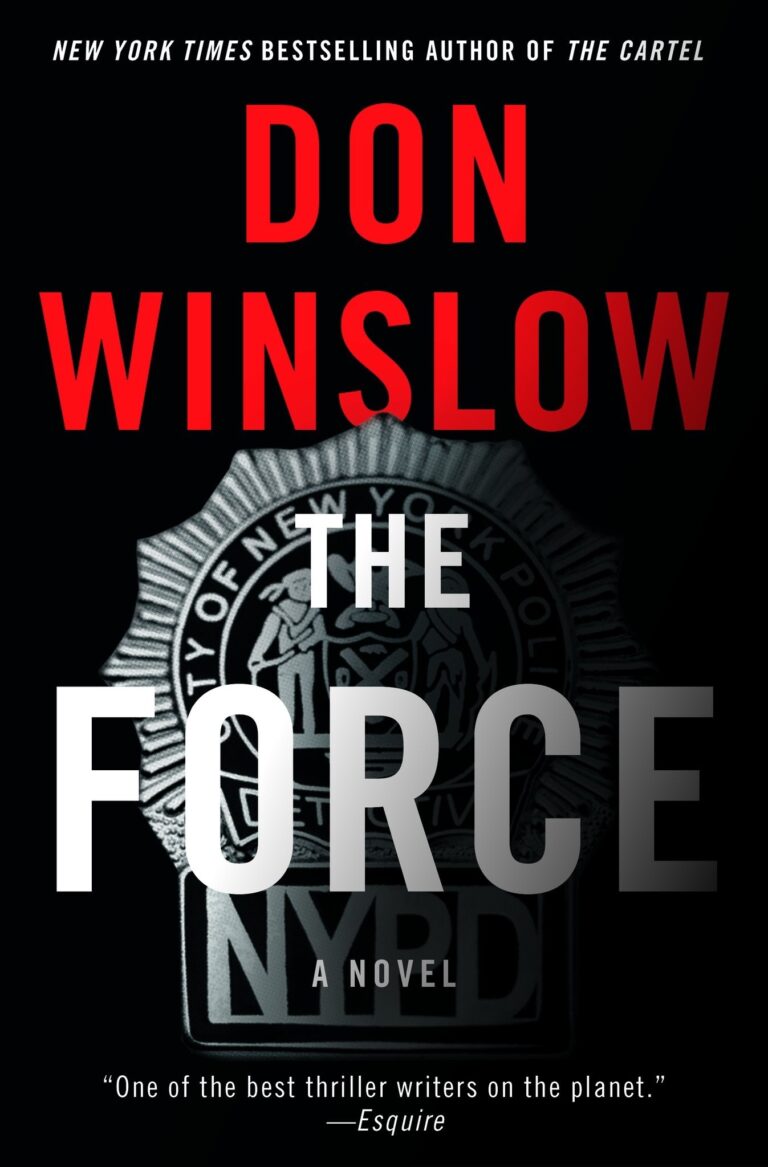 6. The Force
Denny Malone is a highly decorated NYPD detective sergeant; he leads the best crew that has a carte blanche in order to fight gangs, drugs, and guns. He's seen a lot on the job and he's done whatever it takes to serve and protect the city. But no one is clean in a city of ambition and corruption, not even Malone.
Very few people know that he's dirty, but Malone has stolen millions of dollars in drugs and cash following the city's biggest heroin bust with the help of his team. Now Malone is being squeezed by the Feds and needs to walk the thin line between betrayal and survival.
---
Final thoughts on Don Winslow books in order
With only one more book on the horizon, and Winslow is very adamant that will not change, now is a great time to catch up on all the Don Winslow books in order. His writing is grandiose in scale, but minute in his focus. Winslow has made a name for himself by writing about the war on drugs and his realistic portrayal with complex characters.
More Crime Thriller Resources