Susan Wiggs began her career writing romances and throughout the course of several decades has shifted into the genre of women's fiction, incorporating more themes of family and friendship into her writing. However, she says that all of the Susan Wiggs books in order are inspired by her staunch belief in the resiliency of the human spirit.
About Susan Wiggs
Susan Wiggs grew up in the small town of Olean, New York before she moved away for her post-secondary education. However, her hometown features in her writing as The Lakeshore Chronicles books include inspiration from the old Olean library.
Wiggs obtained her bachelor's degree from Stephen F. Austin State University and her master's degree from Harvard University before she became a teacher. She grew up in a family of readers and always dreamed of being a writer, but knew she had to find a more practical profession.
Her studies in math, French, and education have influenced her writing though. She still writes every first draft in longhand, which she says is a habit that has stuck from writing poetry in her French notebooks. After her first draft she will type, revise, and rewrite it into a word processing application.
However, because Wiggs writes her first draft in longhand, that means there is no back up. So, if she is in the process of typing up her manuscript, she will usually stick her handwritten notebook in the freezer to keep it safe if a tragedy like fire ever occurs.
Wiggs says that her hardest novel is always the one she is actively working on. But when she is not writing she enjoys skiing, boating, growing vegetables in her home garden, hiking, traveling, and doing yoga.
She currently lives on Bainbridge Island in Washington State.
Susan Wiggs Books in Order
Standalone Books
Standalones are how Susan Wiggs cut her teeth as an author. Her debut novel, Texas Wildflower, is a classic historical western romance novel featuring a fiery female lead character, a rogue Texas outlaw, and a forced marriage.
While you can read these books in any order since they're standalones, there are certain benefits to reading them in order of publication. The first is to ensure that you don't accidentally miss one of the titles since there are so many. The second reason is particularly important for big fans of Susan Wiggs, and that is to follow her growth and evolution as an author.
As we've said her debut novel is a classic romance, while her latest novel delves deeper into the complicated threads of family, friendship, and loyalty. There has been a shift throughout her career as an author from writing romance to writing women's fiction. This is perhaps most apparent with her standalones and enjoyable to experience.
Women of War Books
The Women of War books are connected through common themes of battle, love, and honor. Each book also involves the enemies-to-lovers trope. However, the two books follow different couples, so you can choose to read whichever book first.
The Lily and the Leopard is the original title of the first book before it was reissued as The Mistress of Normandy. Meanwhile, The Mist and the Magic was later reissued as well under the title The Maiden of Ireland.
Tudor Rose Books
Like the previous Susan Wiggs books in order, the Tudor Rose novels were also reissued with different titles. Below we have included the original title first, then the new title. The books are connected through themes and characters with each book following a new member of the de Lacey family as they find love in unlikely circumstances.
Discovery Books
This series spans multiple generations and begins with Christopher Columbus' voyage to the Americas. Each book follows new characters but centers around themes of romance, intrigue, and a grand voyage.
You can read these books in any order you choose, but the publication order matches the chronological order, so that is the best reading order. This series is now out of print, but second hand copies are available.
October Wind (1994)
Jewel of the Sea (1994)
Kingdom of Gold (1994)
Heart of the West / Bachelor Auction Books
This next book by Susan Wiggs was originally published as part of a larger category romance series by multiple authors. It has since been reissued with the title The 10-Year Reunion.
It follows Twyla McCabe, a young widow with a six-year-old child who desperately wants to show up to her high school reunion with an impressive date. Her well-meaning clients at the beauty salon set her up with Rob Carter, but Twyla thinks the match is far too unlikely to be believable.
Calhoun Chronicles Books
The next series in our list of the Susan Wiggs books in order follows different members of the same family, the Calhouns, spanning generations. Each book takes place in a very different setting, from the high seas to a White House gala. It is not necessary to read the books in order of publication to enjoy the love story, but if you intend to read all the books in the series, then publication order is the best way to approach these books.
Great Chicago Fire Trilogy
Against the backdrop of the same terrifying night, October 8, 1871, three different love stories unfold. While each book begins during the same night, the paths of Deborah Sinclair, Kathleen O'Leary, and Lucy Hathaway take very different paths. The books share common themes, but it is not necessary to read these books in order of publication.
The Hostage (2000)
The Mistress (2000)
The Firebrand (2000)
The Us Books
The Ocean Between Us was originally a standalone before Susan Wiggs returned to the world by diving into the story that came first. Despite this, it is still best to read these books in order of publication to maintain some of the mystery and intrigue surrounding the character development in the book.
It is the story of Grace and Steve Bennett, a married couple with three children and a life of travel and adventure. But at some point in their marriage, Grace has lost her sense of self and as she confronts her discontent, duty puts an ocean between Grace and Steve. As they examine their faltering marriage, Grace is then left alone to face a Navy wife's worst nightmare.
The Ocean Between Us (2004)
The Story of Us (2010) (Prequel Short Story)
Lakeshore Chronicles Books
The Lakeshore Chronicles take place in the same small town following different couples, but many are members of the Bellamy family. So, like many romance series, the love interests of a past or future book will be in the background as events unfold for one couple. So, the best way to read these Susan Wiggs books in order is by following the publication order to avoid any spoilers.
Bella Vista Chronicles Books
These books take place in San Francisco and Archangel, California. Each book follows a new protagonist, but the stories are interconnected and flow organically and chronologically. Therefore, it is best to read these Susan Wiggs books in order of publication.
The Switchback, Vermont Books
The Key Ingredient is a short story that introduces the characters of Annie Rush and Martin Harlow and how they met. Then Family Tree jumps ahead into the future and follows Annie through betrayal and heartbreak as she reconciles the pain of the past with the promise of the future. You can skip the prequel short story if you wish, but it provides character development and exploration which will help the full-length novel be all the more impactful.
The Key Ingredient (2016) (Short Story)
Family Tree (2016)
Children's Book
While it is now out of print, there are still second-hand copies available of the children's book that Susan Wiggs has published.
Nonfiction Book
Susan Wiggs has also written a nonfiction book with her daughter about how the two of them planned her daughter's wedding together.
How I Planned Your Wedding (2011)
Anthologies
Finally, Susan Wiggs has contributed to several anthologies throughout her career. While most of these books have since gone out of print, links to second-hand copies have been included below.
Book-to-Screen Adaptation
There is one movie adaptation of a Susan Wiggs book and that is the first book in the Bella Vista Chronicles: The Apple Orchard. It was announced that The Hallmark Channel had optioned the TV rights back in September 2016, and the TV movie premiered in September 2022.
The Secrets of Bella Vista is the name of the adaptation. It stars Rachelle Lefevre as Tess Delaney and Niall Matter as Damhnaic, or Dominic in the book. It also stars Helena Marie, Phoebe Miu, Nathalie Boltt, Donia Kash, and more.
Heather Hawthorn-Doyle was the director and Jamie Pachino wrote the script adapting Wigg's novel.
A Summary of Susan Wiggs Books in Order
Below you will find the summaries for the latest ten standalone books by Susan Wiggs. Each of these books feature the themes of love and loss that Wiggs has become known for and since each is a standalone, you can choose where you would like to begin with her writing if you wish.
---
1. Summer by the Sea
Rosa Capoletti managed to turn a run-down pizza joint into an award-winning restaurant. It has been voted the "best place to propose" in the seaside resort town of Winslow, Rhode Island for the past three years in a row. But the romance in Rosa's life has been severely lacking ever since her love affair with Alexander Montgomery ended abruptly with no explanation a decade ago.
But then Alexander turns back up in town and asks for Rosa's help going through his late mother's affairs. They are pulled back together at the beach house where they first fell in love and will discover that the past is not always what it seems. Everything she wants is right in front of her, so Rosa will have to search for happiness in the man who broke her heart and learn that there are second chances in both love and life.
---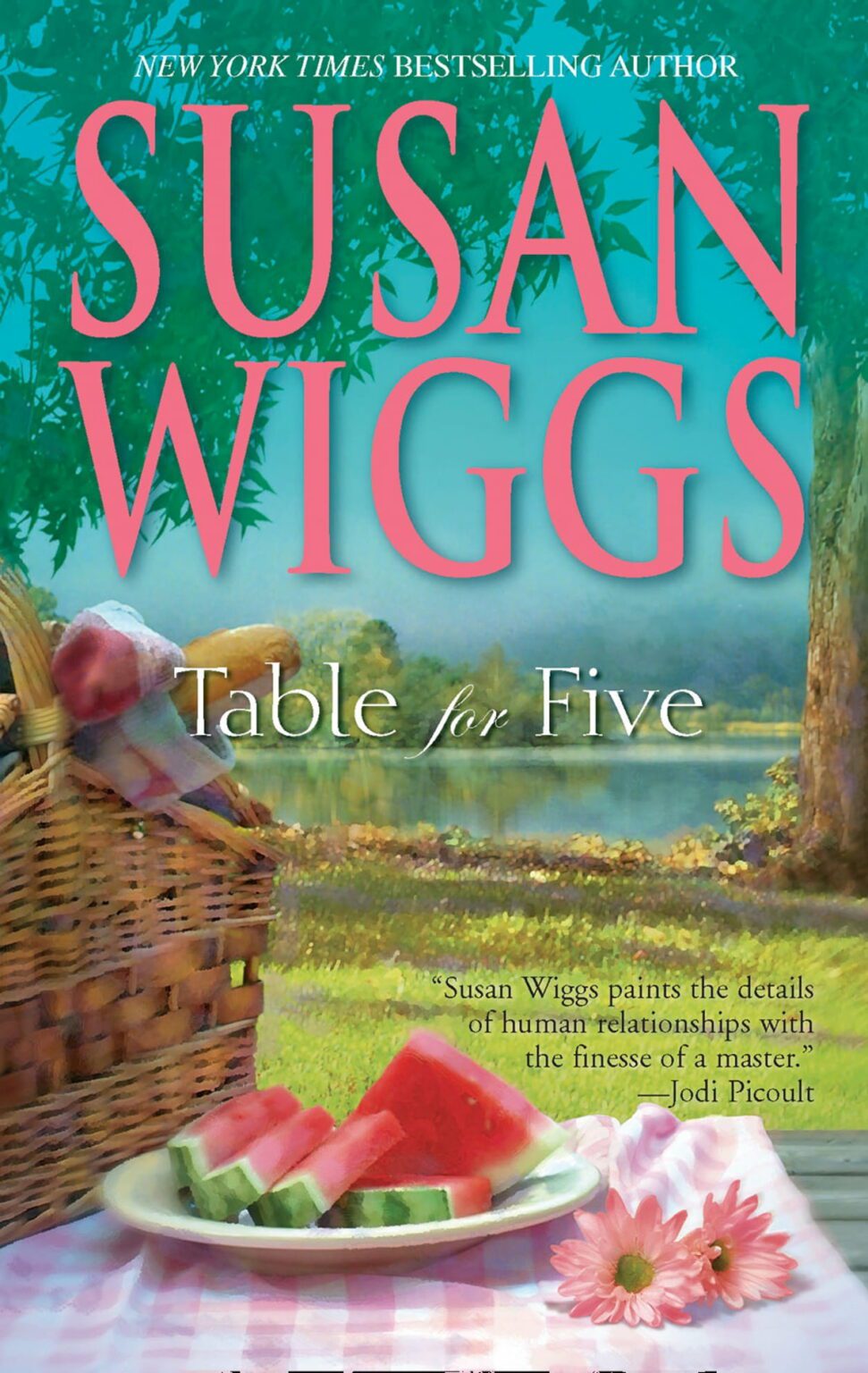 2. Table for Five
Lily Robinson and Sean McGuire are near strangers who have nothing in common. Lily is fiercely protective of her independent lifestyle, while Sean is a rolling stone, making his way through life. But the pair have two close friends in common and when a tragic accident kills their friends, Sean and Lily unite in their grief and an understanding that they must care for the three orphaned children.
The five of them embark on a cross-country road trip that is full of the joys and frustrations that come with family. Together, this family by happenstance will discover that even when everything is lost, love still remains.
---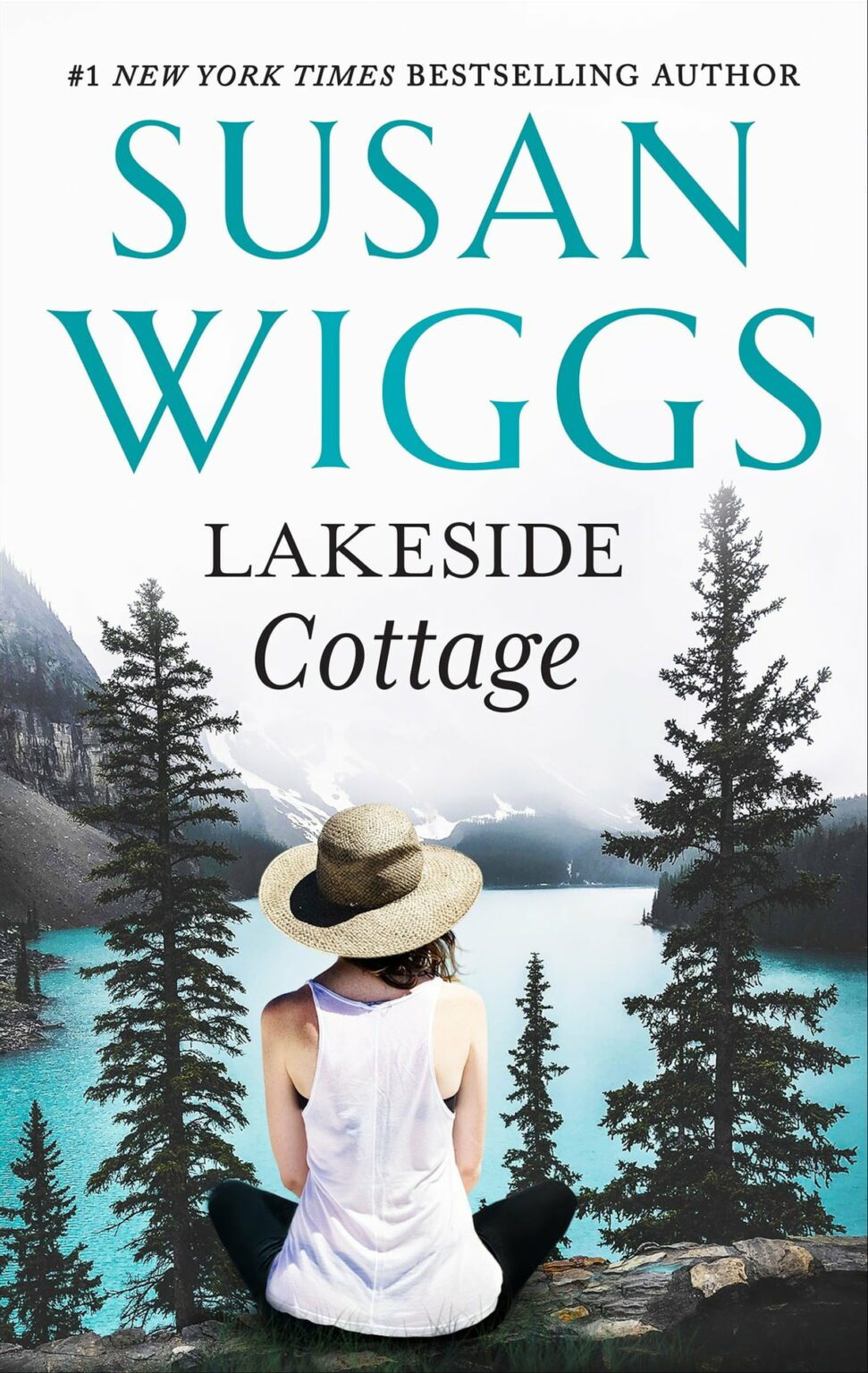 3. Lakeside Cottage
Kate Livingston returns to her family's lakeside cottage every summer and hopes it will be a place where her shy little boy can blossom and flourish. But things get interesting when a new neighbor moves in next door. Kate doesn't know much about JD Harris's past, but she is lured into a summer romance and finds the passion of a lifetime.
Meanwhile, JD has a good reason for his secrecy. The Washington, D.C. paramedic prevented a terrible tragedy in a moment of bravery and overnight became a national hero. He's trying to remember who he was before the media frenzy, and this small, remote part of the Northwest has revived it in him.
Kate and her son have reminded JD of the small pleasures and peace of life, but what will happen to his sliver of joy when his blissful anonymity goes up in smoke?
---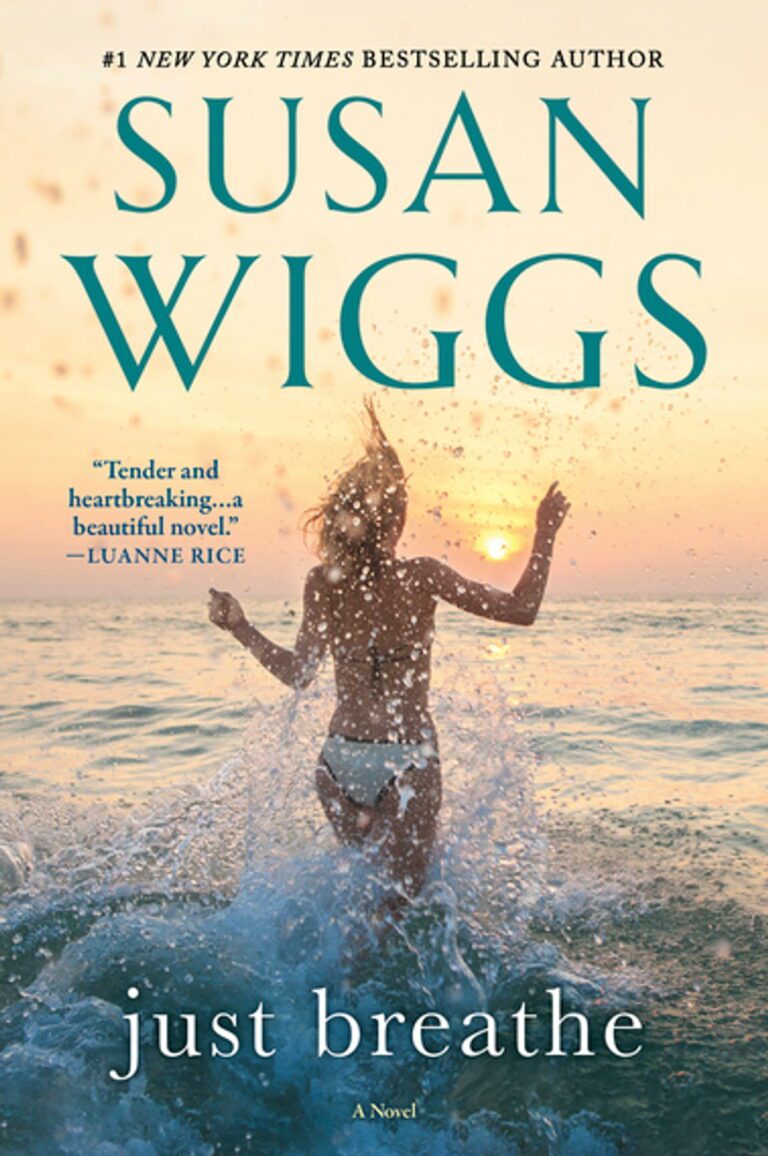 4. Just Breathe
As the creator of the Just Breathe comic strip, Sarah Moon uses it to tackle life's issue with her signature sharp wit. Her fiction often reflects her reality, like when her cartoon heroine is undergoing fertility treatment at the same time as Sarah herself. But Sarah never imagined writing about her husband's infidelity.
She flees to the coastal town in Northern California where she grew up in the wake of her broken marriage and ends up revisiting her troubling past. Her emotionally distant father, the loss of her mother, and an unexpected connection with Will Bonner, the high school heartthrob that Sarah has ruthlessly made fun of in her comics.
But Will has changed too, and just as Sarah is about to let go of her heart, she makes a startling discovery. She's pregnant. All she can do is close her eyes…and just breathe.
---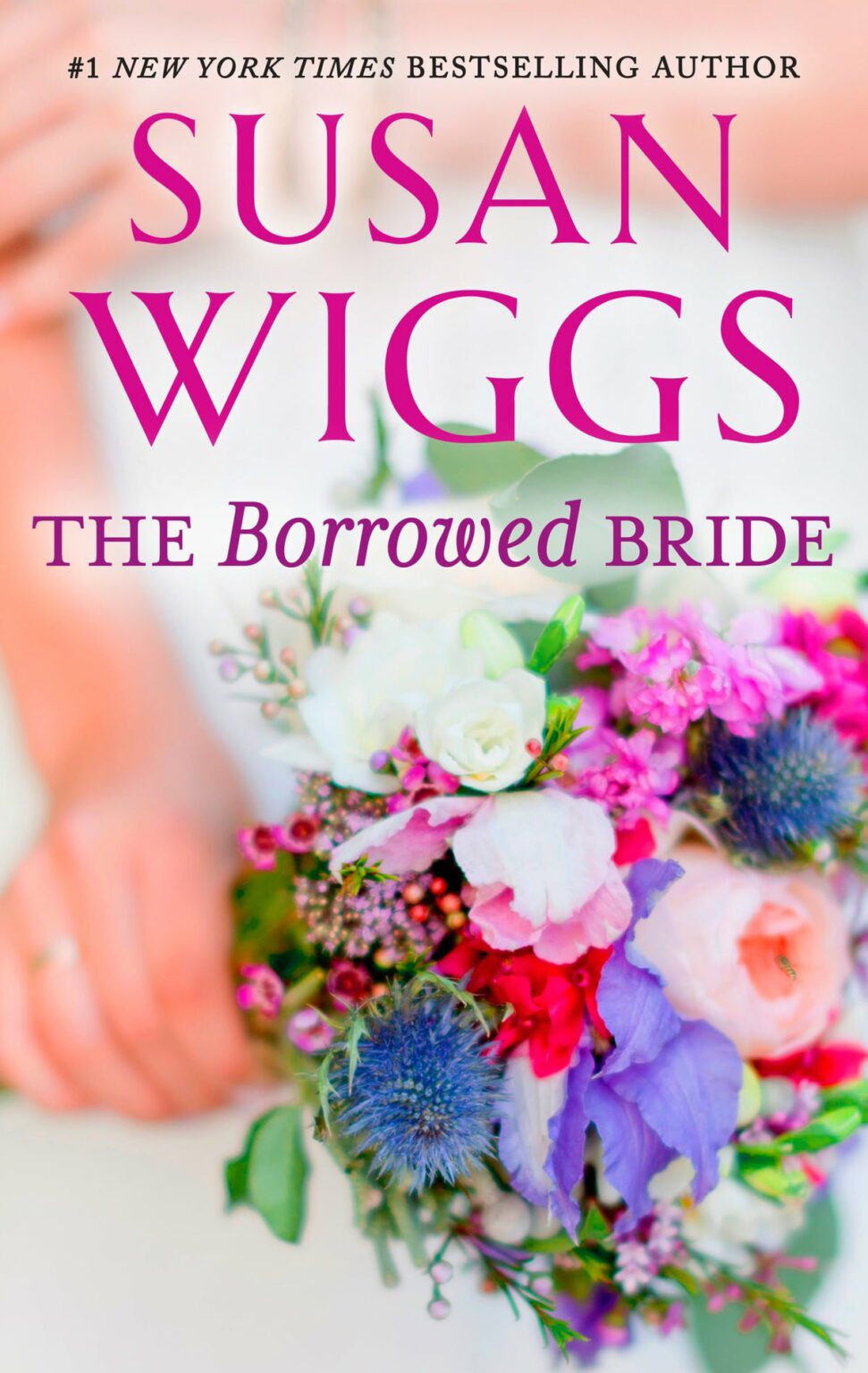 5. The Borrowed Bride
Isabel Wharton is whisked away during her own bridal shower by a former love. Dan Black Horse has taken her and retreated to his home in the Cascade Range. But returning to her Indigenous roots and into Dan's loving arms is proving harder than she ever imagined.
---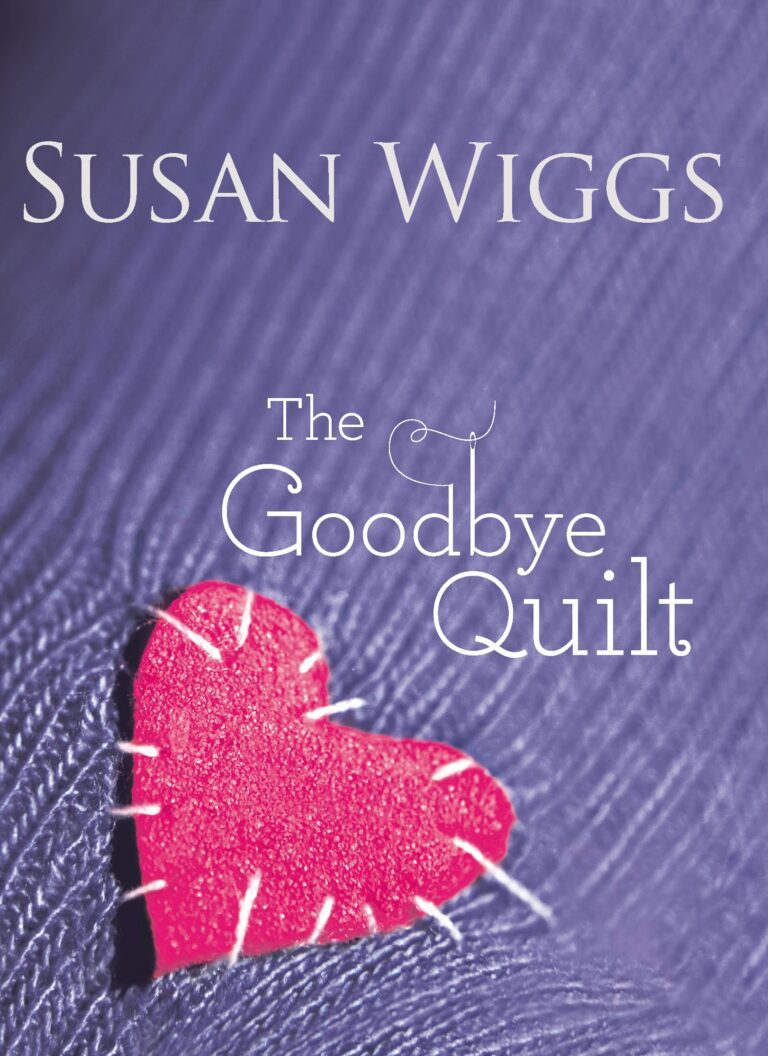 6. The Goodbye Quilt
Linda Davis's fabric shop is a place for women to gather and share their quilts as well as the dreams, hopes, and yearnings that are tightly bound in each one. But as Linda's only child prepares to leave for college, Linda is feeling excitement for her daughter Molly and heartache for herself. Without the everyday requirements of raising Molly, who will she be?
Linda and Molly embark on a cross-country road trip to move Molly into her dorm and Linda pieces together the scraps that make up Molly's life up to this point. The hem of her christening gown, a snippet from a Halloween costume, and more. With each stitch, Linda discovers that the memories of a shared journey will keep them both warm in the years to come.
---
7. Map of the Heart
Camille Palmer is an accomplished photographer, a widow, and a mother. She is content with the blessings in life that she's enjoyed. But when her father asks her to go with him to his native France, she has no idea that it will be an adventure which will utterly transform her.
Her father's return to the place of his youth sparks unexpected memories. With his daughter Camille and his granddaughter Julie, his recollections will lead them all back to the terrifying days of the Second World War and upon surprising family history.
Provence will also hold a key to Camille's future as she meets a handsome American historian who ignites a passion within her that she never thought she would experience again.
---
8. Between You and Me
Caleb Stoltz is caught between two worlds. He made a deathbed promise to raise his orphaned niece and nephew in Middle Grove, where neighbors can be hostile to outsiders intruding in their life which revolves around family, farm, and faith. But when disaster strikes Caleb is thrust into an urban environment with high-tech medicine and the rush of modern life.
Meanwhile, Dr. Reese Powell stands ready to join the medical dynasty of her wealthy parents. She loves the addictive rush of saving lives, but when an accident brings Caleb into her life, Reese must question everything she thinks she knows and her most powerful beliefs.
Then an impulsive act brings about a tug-of-war which will play out in the courtroom and be a clash of cultures. It will strain the fragile threads of faith and family and challenge the very nature of justice.
---
9. The Oysterville Sewing Circle
Caroline Shelby has come home to Oysterville, Washington, the tiny hamlet on the Pacific Ocean that she thought she had left forever. She moved to Manhattan and created a career in the glamorous fashion world, but her time in New York ended in scandal and tragedy. Coming with her to the only safe place she knows are two orphaned children, five-year-old Addie and six-year-old Flick, and she is their legal guardian.
Life has changed in Oysterville though, and nothing is as she left it. So, she returns to her favorite place, Mrs. Lindy Bloom's sewing shop, where she learns that even in an idyllic beach town women are living with deep secrets. So begins the Oysterville Sewing Circle for the women to join forces and support one another.
Then an unexpected challenge tests Caroline's courage and heart just as her and the children are beginning to heal. But this time Caroline will not run away. She will fight for everything and everyone she loves.
---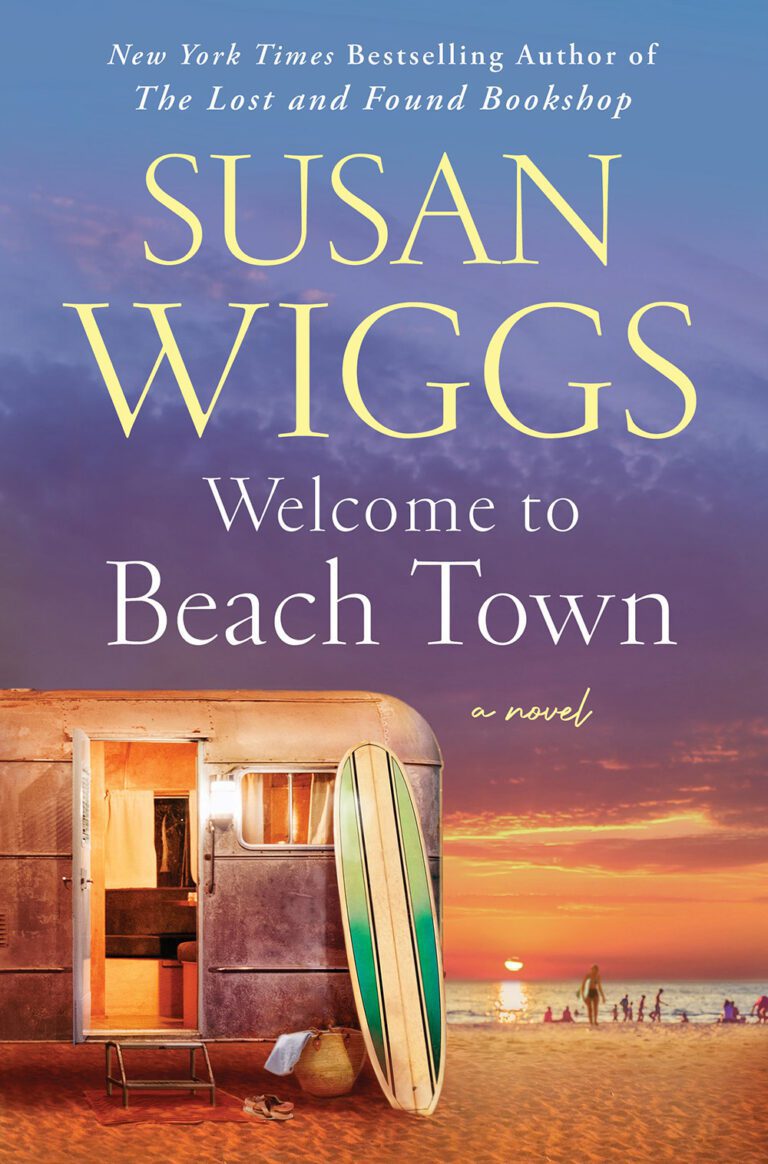 10. Welcome to Beach Town
Every town has its secrets and in Alara Cove, its secrets are spilled on graduation day at the elite Thornton Academy. Most of the students are the overindulged children of wealthy parents, but the valedictorian is Nikki Graziola, the daughter of a surfer who is only there on scholarship. In her address, Nikki veers off script and reveals a secret that will break the community.
Nikki's accusation pits her against the wealthy family who run the town and sends her into exile overseas for years. She becomes a competition surfer and finds fame until tragedy forces her to return to Alara Cove. There she has not been forgotten.
But time has changed Alara Cove. Old friendships, rivalries, and a romance pull her back into a world she never forgot. Nikki learns that joy and redemption may just be possible after all.
---
Final thoughts on Susan Wiggs books in order
The Susan Wiggs books in order are compelling novels that evoke great emotion. Wiggs explores themes of love, loss, betrayal, and redemption. This makes her writing captivating and will keep readers hooked until the last page.
More Romance Author Resources