Enemies to lovers can sometimes overshadow this trope, but there is something endearing and heartwarming about best friends to lovers books. These books often feature slow burn stories or second-chance romances. Both will have you staying up late into the night to see how things end.
So, if you find the enemies to lovers or insta-love tropes a touch too unrealistic to enjoy, check out these 17 recommendations for best friends to lovers books.
Best Friends to Lovers Books
The recommendations on this list feature all sorts of renditions of the friends to lovers trope with a variety of spice levels. There are young adult options and contemporary adult romances that get quite steamy. This list of 17 best friends to lovers books also features sports romances, academic settings, fake dating, and a whole host of other tropes.
All of this takes place between two individuals who have the special bond that comes from developing a friendship before romance. Again, part of the popularity with this trope is that it can feel more realistic than other romance tropes. That realism is even proven scientifically.
The timelines in the below books vary from childhood best friends that had a falling out to new, fledging friendships that burn with an intensity. But the banter and joy that comes with being best friends first is always apparent.
So, without further ado, let's finally get into the book recommendations.
---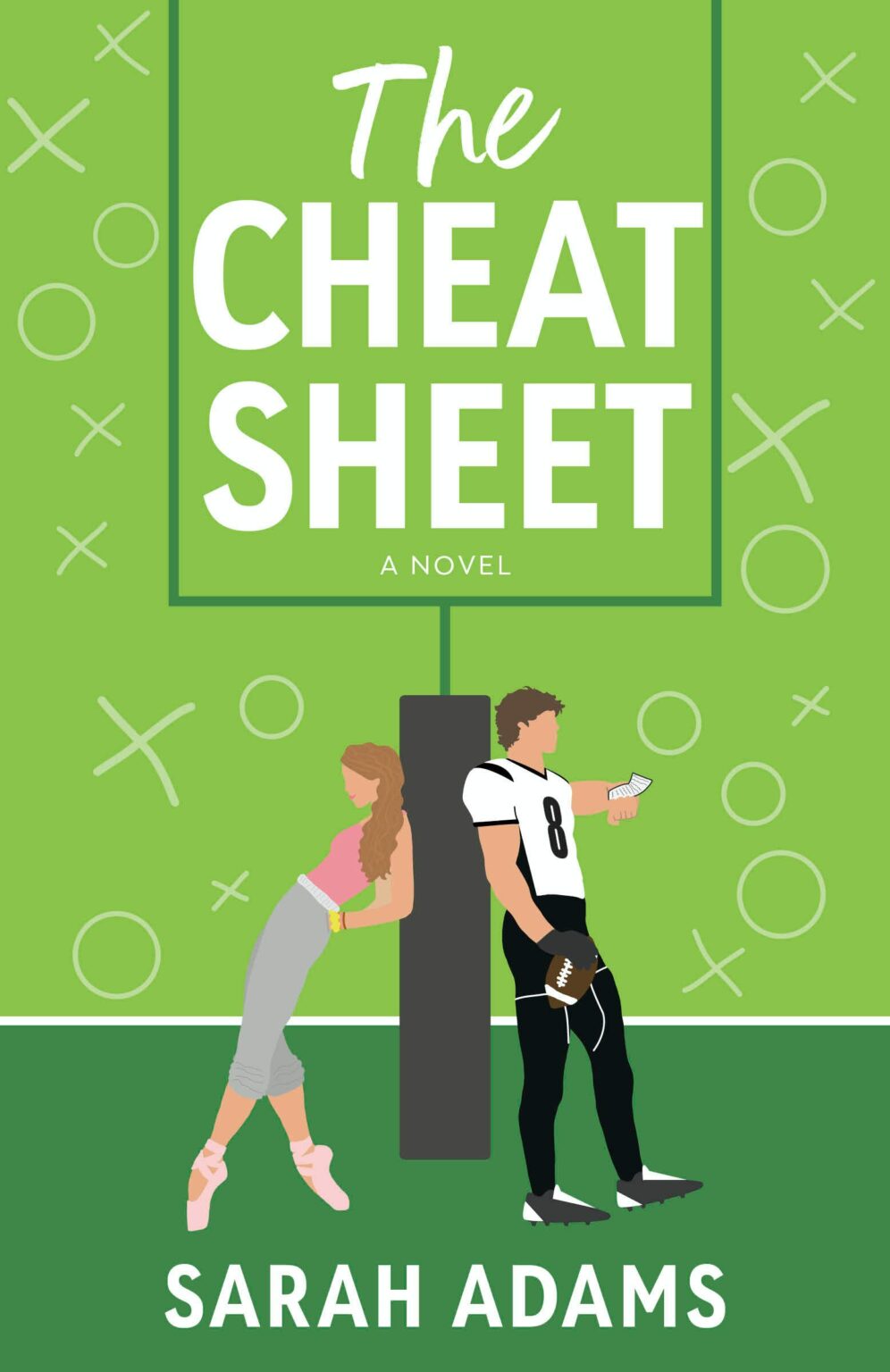 1. The Cheat Sheet by Sarah Adams
The first recommendation on our list is a steamy sports romance. It features some classic miscommunication — or lack of communication — between best friends, an accidental declaration of love, and then some fake dating for good measure as these friends move into lovers territory.
The friend zone is not the end zone for Bree Camden, who is helplessly in love with her long-time best friend and extremely hot NFL legend, Nathan Donelson. The only problem is that she can't admit her true feelings, because he clearly sees her as a best friend with no romantic potential, and the last thing Bree wants is to ruin their relationship. But those abs…
Nope! Nothing but good old-fashioned, no-touching-the-sexiest-man-alive, platonic friendship for Bree.
In any case, she has other things to worry about. After a car accident ended her chance at becoming a professional ballerina, Bree changed paths and now owns her own dance studio, with big dreams to expand it. But one more rent increase could mean the end of the studio entirely.
Then, as usual, Nathan comes to the rescue and buys the entire building. A stubborn Bree is not happy about it and decides to rebel with a couple — okay, maybe more than a couple — of tequila shots. Then her plan backfires as she spills her deepest, darkest secret to a TMZ reporter.
One viral video later, the world thinks Nathan and Bree are the perfect couple. Before they can really talk about her confession, Nathan's publicist proposes a big opportunity that could mean financial security for Bree. The catch? They have to pretend to be in love. For three whole weeks.
What will happen when Bree gives in to the feelings she's been desperately hiding for so long, and could she be imagining that Nathan is actually enjoying it?
---
2. Words in Deep Blue by Cath Crowley
This next book recommendation takes place within a bookstore, making it a delightful read for any bibliophile. There is a touch of assumed unrequited love between our protagonists and epistolary elements, but also heavy themes of grief. So, make sure to check out the content warnings before you dive into this recommendation.
Years ago, Rachel had a crush on Henry Jones. The day before she moved away, she tucked a love letter into his favorite book in his family's bookshop. She waited. But Henry never came.
Now Rachel has returned to the city — and to the bookshop — to work alongside the boy she'd rather not see, if at all possible, for the rest of her life. But Rachel needs the distraction, and the escape. Her brother drowned months ago, and she can't feel anything anymore. She can't see her future.
Henry's future isn't looking too promising, either. His girlfriend dumped him. The bookstore is slipping away. And his family is breaking apart.
As Henry and Rachel work side-by-side — surrounded by books, watching love stories unfold, exchanging letters between the pages — they find hope in each other. Because life may be uncontrollable, even unbearable sometimes. But it's possible that words, and love, and second chances are enough.
---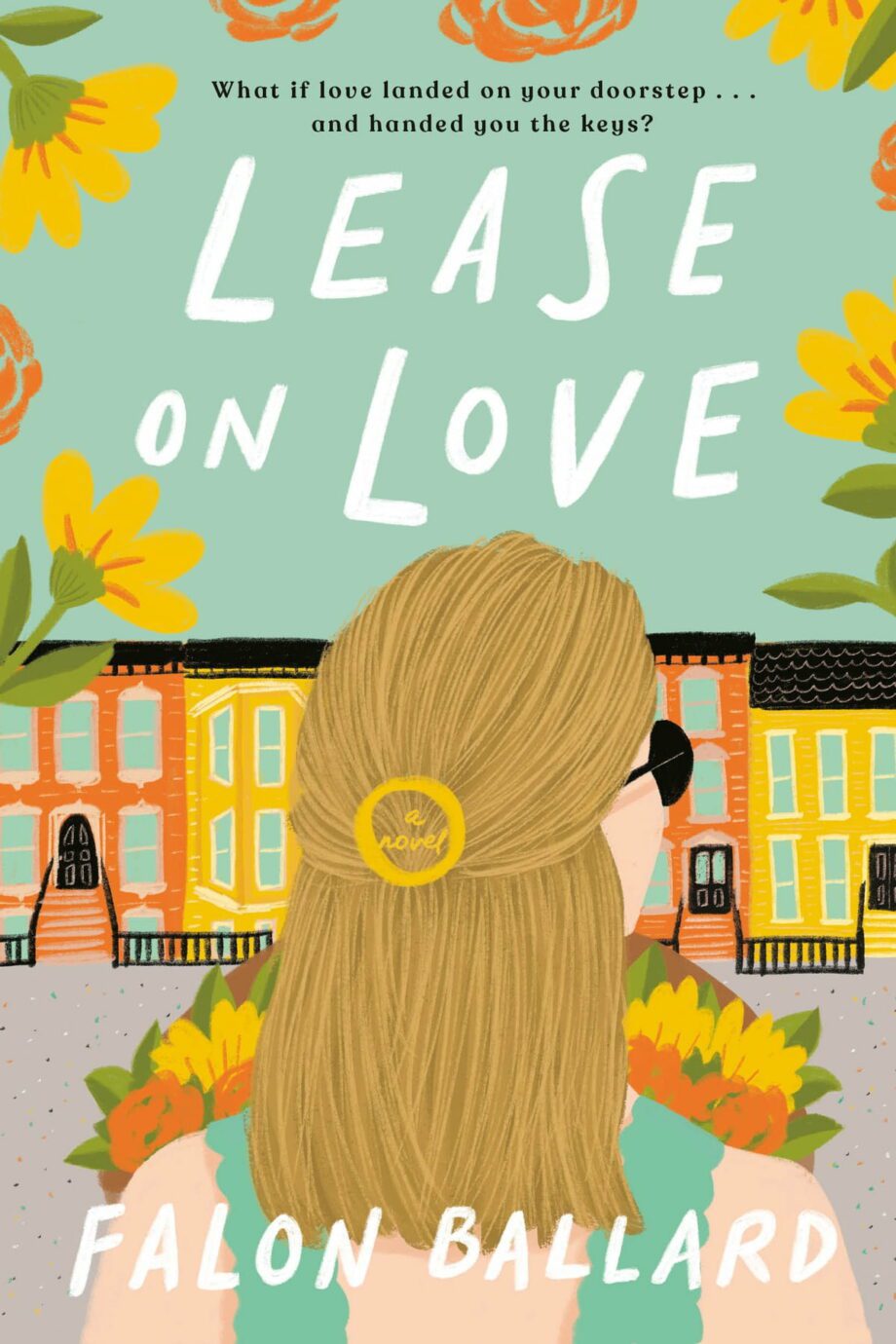 3. Lease on Love by Falon Ballard
Our next recommendation for best friends to lovers features a more recent development of friendship, but it is nevertheless delightful. Lease on Love also features the trope of opposites attract as our two protagonists go from strangers-to-friends-to-best friends-to-lovers.
After getting passed over for an overdue — and much needed — promotion, Sadie Green is in desperate need of three things: A stiff drink, a new place to live, and a one-night stand.
When one drink turns into one too many, Sadie mixes up a long-ignored dating app for a roommate-finding app. Subsequently she finds herself on the doorstep of Jack Thomas's gorgeous Brooklyn brownstone. Too bad she's more attracted to his impressive real estate than she is to the man himself.
Jack, still grieving the unexpected death of his parents, has learned to find comfort in video games and movie marathons instead of friends. So while he doesn't know just what to make of the vivaciously verbose Sadie, he's willing to offer her his spare bedroom while she gets back on her feet. And with the rent unbeatably low, Sadie can finally pursue her floristry side hustle full-time.
The two are polar opposites, but Sadie's presence begins to turn the brownstone into a home. Then they both start to realize they may have just made the deal of a lifetime.
---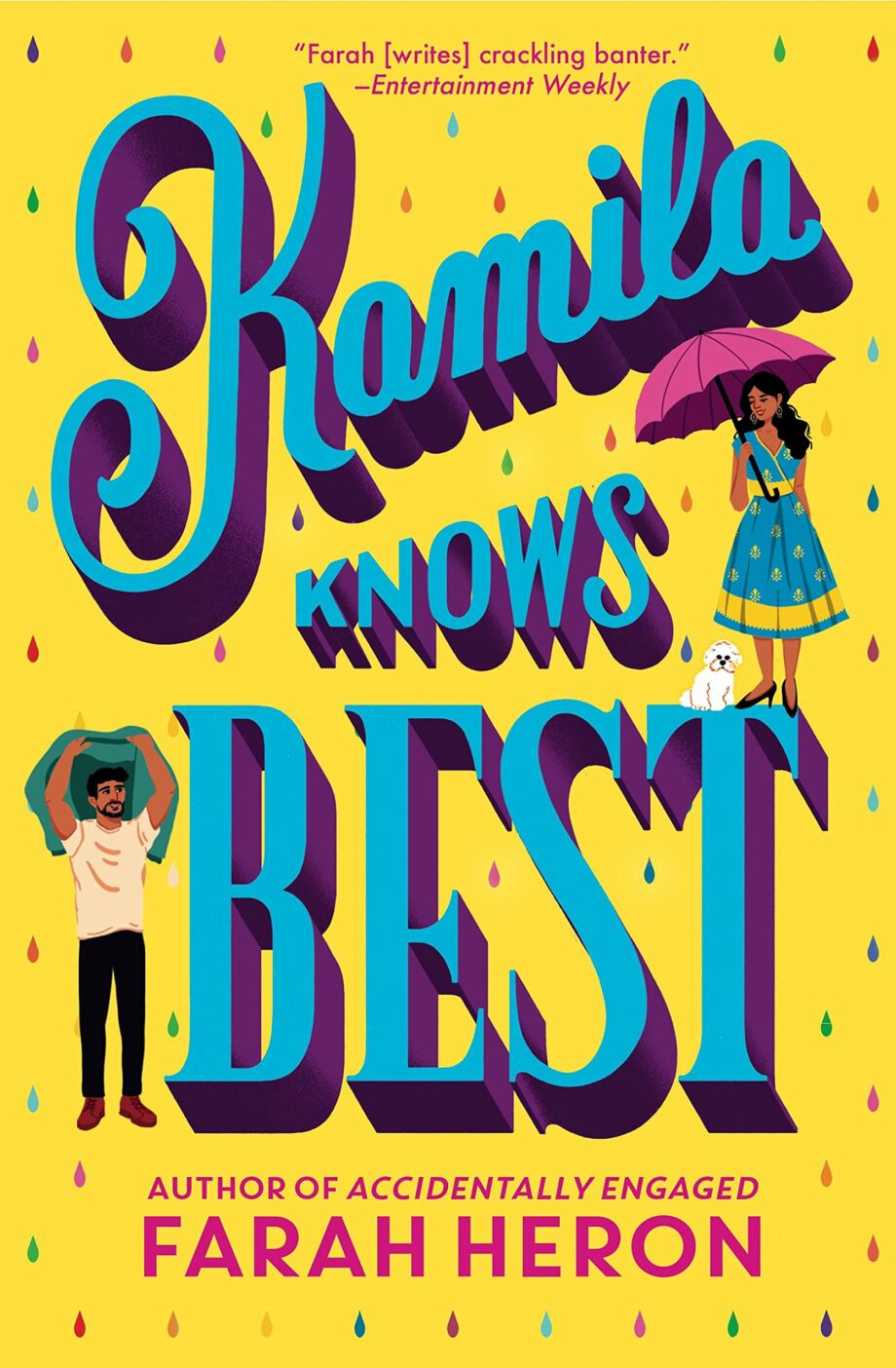 4. Kamila Knows Best by Farah Heron
Our next recommendation for best friends to lovers books is two-fold. That's because Kamila Knows Best by Farrah Heron is a modern-day retelling of Emma by Jane Austen, which is a classic recommendation for best friends to lovers books.
However, if you prefer to read contemporary romance, than this new publication from Farrah Heron is a must read.
Kamila Hussain's life might not be perfect, but it's close. She lives a life of comfort, filled with her elaborate Bollywood movie parties, a dog with more Instagram followers than most reality stars, a job she loves, and an endless array of friends who clearly need her help finding love. In fact, Kamila is so busy with her friends' love lives, she's hardly given any thought to her own…
Fortunately, Kamila has Rohan Nasser. A long-time friend of the family, he's hugely successful, with the deliciously lean, firm body of a rock climber. Only lately, Kamila's "harmless flirting" with Rohan is making her insides do a little bhangra dance.
But between planning the local shelter's puppy prom, throwing a huge work event, and proving to everyone that she's got it all figured out, Kamila isn't letting herself get distracted. Until her secret nemesis returns to town with an eye for Rohan.
Suddenly, it seems like the more Kamila tries to plan, the more things are starting to unravel. And her perfectly ordered life is about to be turned upside down.
---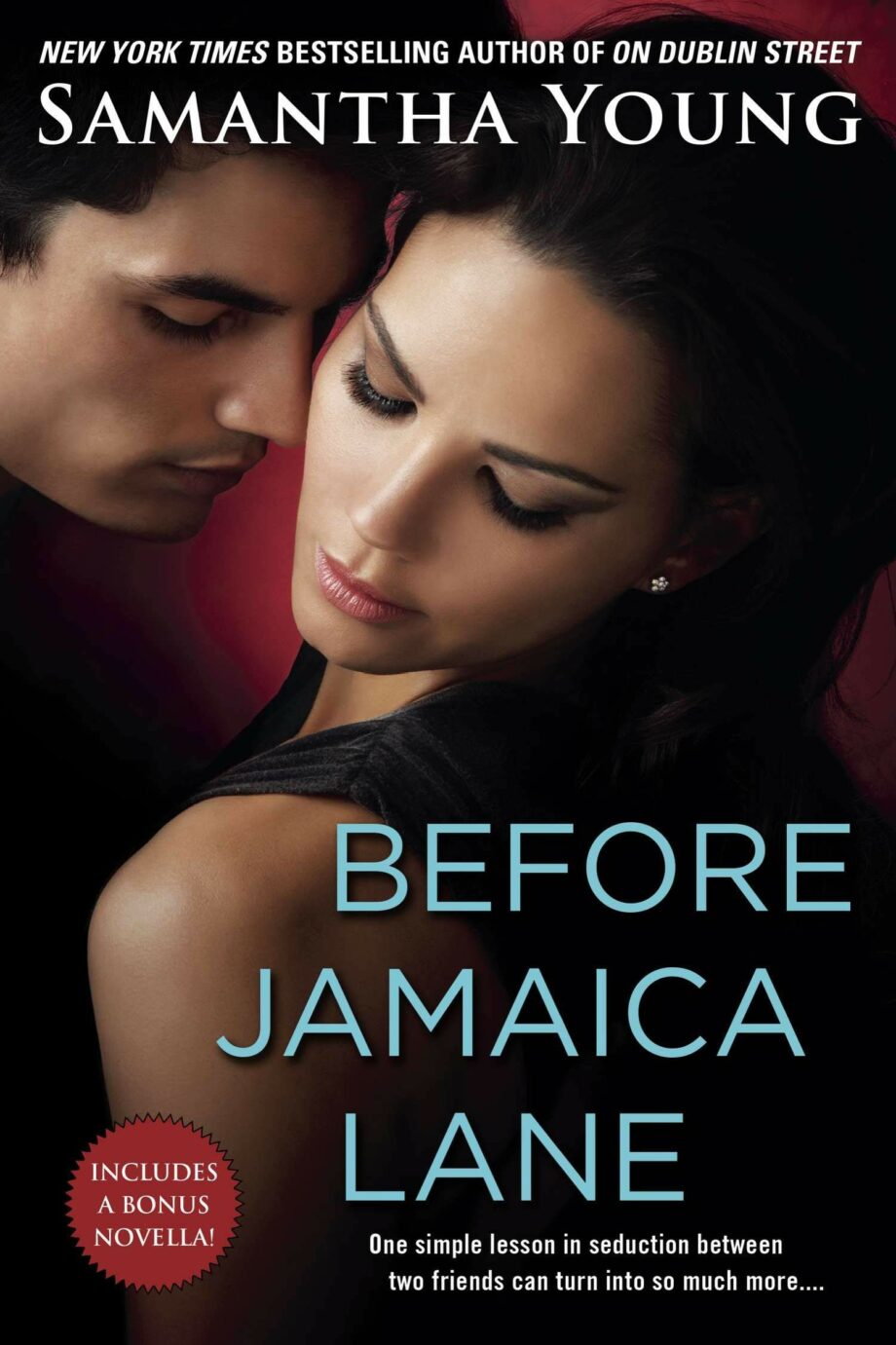 5. Before Jamaica Lane by Samantha Young
Before Jamaica Lane is the third book in the On Dublin Street series. Like most romance series, it is possible to read this book as a standalone. Each book in the series follows a new main love interest while the characters from the other books form the background ensemble.
This recommendation for best friends to lovers books features a long-time friendship, some casual training in the art of flirting, and the trope of second chances when a fear of commitment rears its ugly head.
Despite her outgoing demeanor, Olivia is painfully insecure around the opposite sex. Usually, she can't get up the nerve to approach guys she's interested in. But moving to Edinburgh has given her a new start. So, after she develops a crush on a sexy postgrad, she decides it's time to push past her fears and go after what she wants.
Nate Sawyer is a gorgeous player who never commits, but to his close friends, he's as loyal as they come. So, when Olivia turns to him with her relationship woes, he offers to instruct her in the art of flirting and to help her become more sexually confident.
The friendly education in seduction soon grows into an intense and hot romance. But then Nate's past and commitment issues rear their ugly heads, and Olivia is left broken-hearted. When Nate realizes he's made the biggest mistake of his life, he will have to work harder than he ever has before to entice his best friend into falling back in love with him — or he may lose her forever…
---
6. The Flatshare by Beth O'Leary
This recommendation also takes place with the premise of shared accommodations, so it is more accurately a strangers-to-friends-to-best friends-to-lovers book. But it also features a fantastic twist on the only one bed trope and has moments that will have you squealing out loud.
Tiffy and Leon share an apartment. But Tiffy and Leon have never met.
After a bad breakup, Tiffy Moore needs a place to live. Fast. And cheap. But the apartments in her budget have her wondering if astonishingly colored mold on the walls counts as art.
Desperation makes her open-minded, so she answers an ad for a flatshare. Leon, a night shift worker, will take the apartment during the day, and Tiffy can have it nights and weekends. He'll only ever be there when she's at the office. In fact, they'll never even have to meet.
But then Tiffy and Leon start writing each other notes. First about what day is garbage day, and politely establishing what leftovers are up for grabs, and the evergreen question of whether the toilet seat should stay up or down. Even though they are opposites, they soon become friends. And then maybe more.
But falling in love with your roommate is probably a terrible idea…especially if you've never met.
---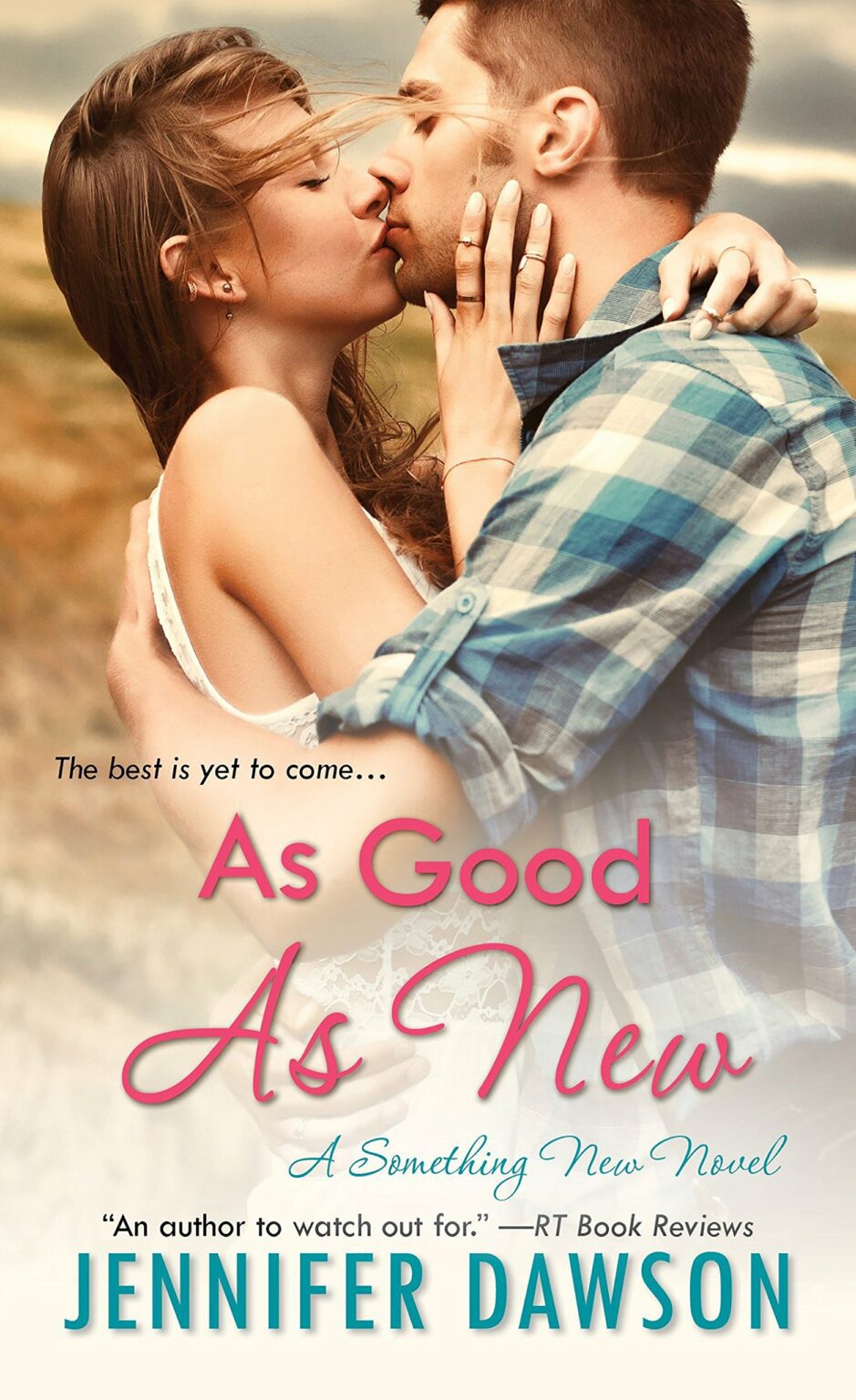 7. As Good As New by Jennifer Dawson
As Good As New is another second-chance sports romance that is also a great recommendation for best friends to lovers books. It is the fourth book in the Something New series. But as previously mentioned, books within romance series are often written as standalones. Your enjoyment will only be heightened by reading all of the books in order.
At the tender age of six, Penelope Watkins fell for her best friend's brother, Evan Donovan, future hunk. By the time they were teenagers, they were having heart-to-hearts…and hot and heavy top secret make-out sessions. All that changed when Evan's father suddenly died.
Abruptly, Penelope lost him to grief — and to his true love: Football. But now an injury has ended Evan's NFL career. The notorious bad boy is in a depression no one can penetrate, except maybe the one woman who still knows him best — and still wants him most…
Penelope is the last person Evan wants to witness the wreck he's become. So when she shows up at his door he's less than welcoming — even though the sight of her brings back the same old rush of desire.
As a teenager, the emotions overwhelmed him. Now, when he wanted to be overwhelmed, Penelope wasn't playing.
She was telling the golden boy it was time to man up. It may have taken a concussion for Evan to realize it, but that's exactly what he wants to do — starting with her…
---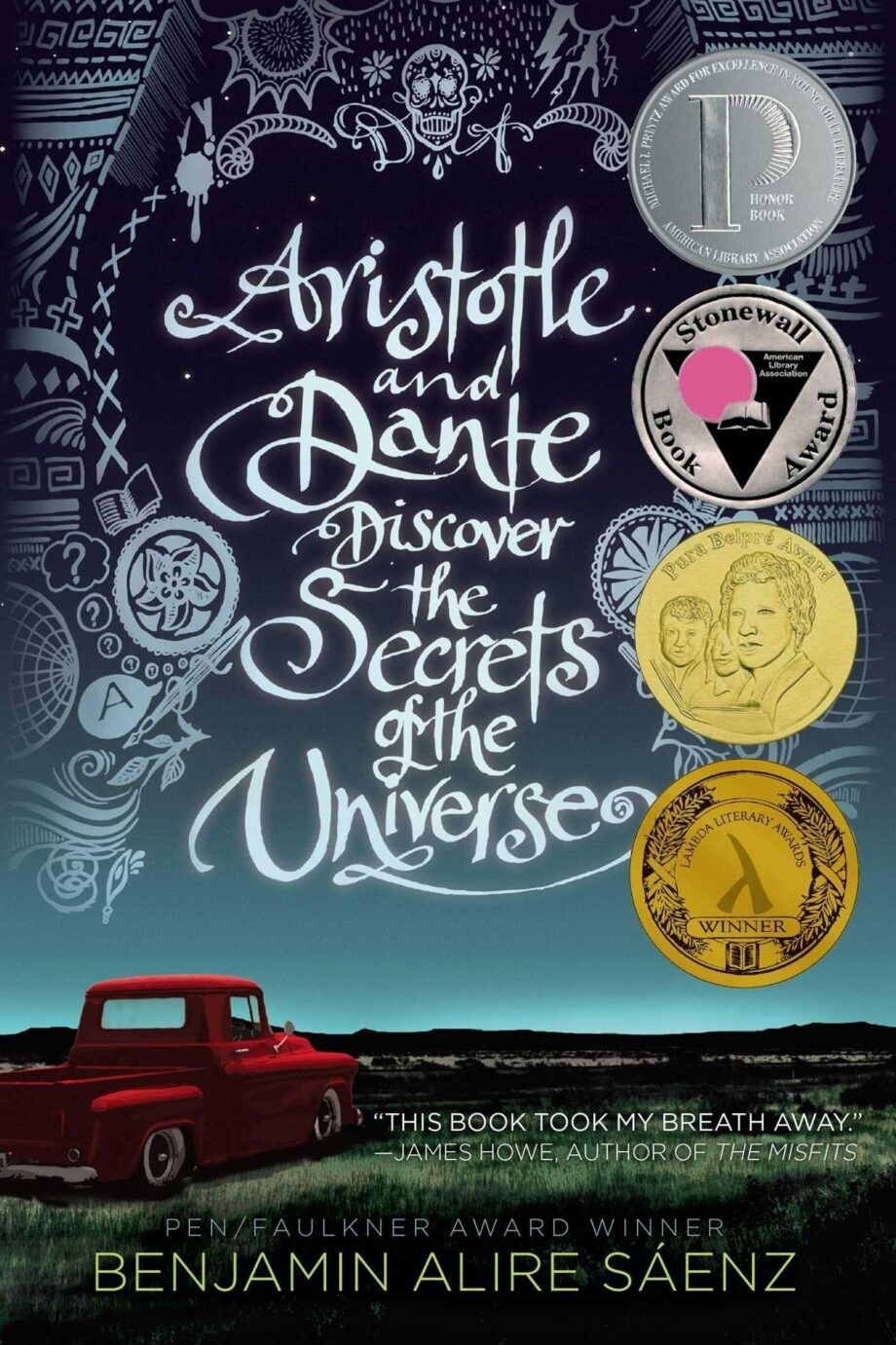 8. Aristotle and Dante Discover the Secrets of the Universe by Benjamin Alire Sáenz
Aristotle and Dante Discover the Secrets of the Universe first arrived on bookshelves more than a decade ago, but it's a fan favorite young adult novel. It's also a fantastic recommendation for this list with the endearing and emotive relationship between Aristotle and Dante who, on the surface at least, appear to be polar opposites.
Dante can swim. Ari can't. Dante is articulate and self-assured. Ari has a hard time with words and suffers from self-doubt. Dante gets lost in poetry and art. Ari gets lost in thoughts of his older brother who is in prison. Dante is fair skinned. Ari's features are much darker.
It seems that a boy like Dante, with his open and unique perspective on life, would be the last person to break down the walls that Ari has built around himself.

But against all odds, when Ari and Dante meet, they develop a special bond that will teach them the most important truths of their lives, and help define the people they want to be. But there are big hurdles in their way, and only by believing in each other ― and the power of their friendship ― can Ari and Dante emerge stronger on the other side.
---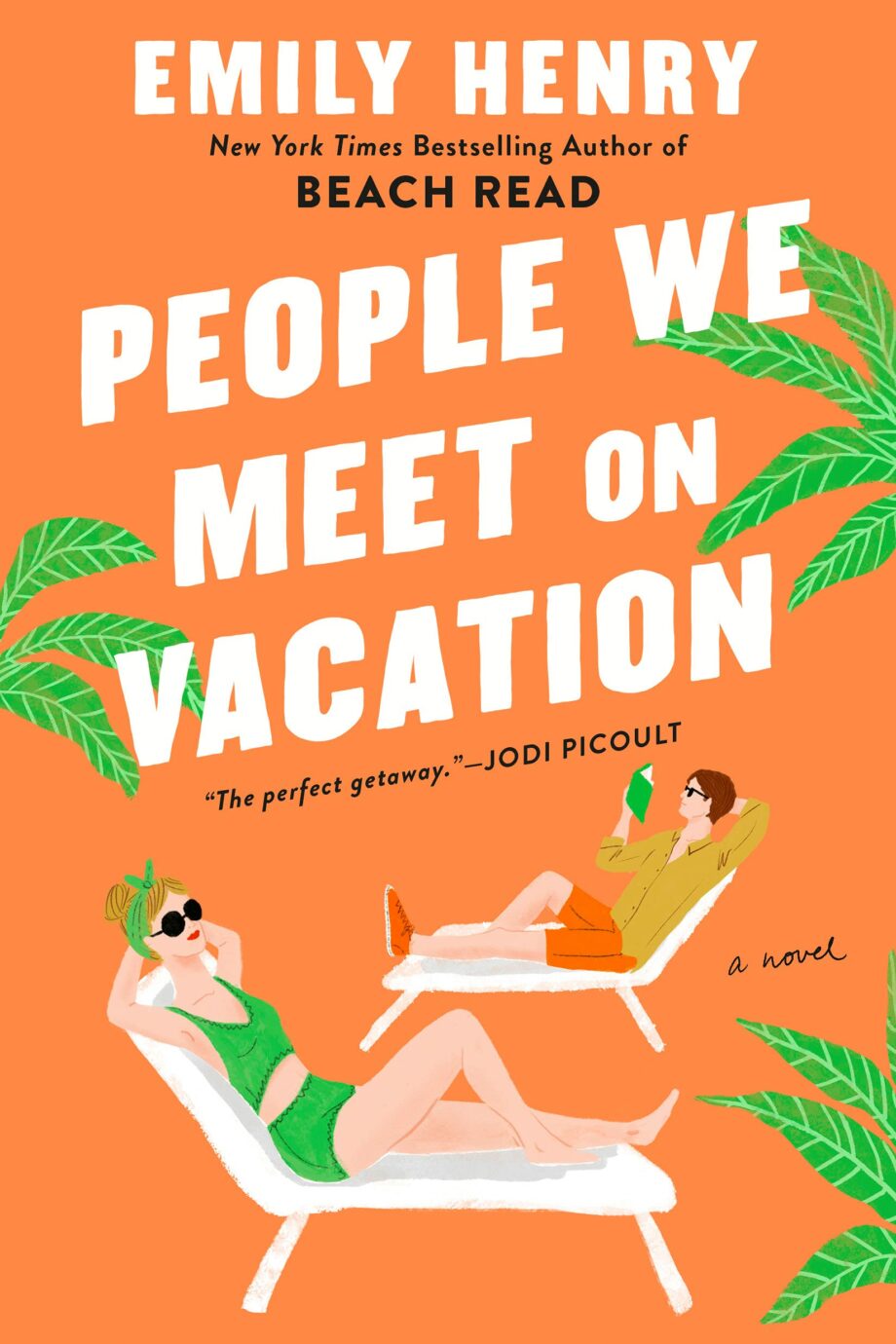 9. People We Meet on Vacation by Emily Henry
The next recommendation for best friends to lovers books employs the second chance trope after a falling out between two best friends in this romcom by Emily Henry. It also features the opposites attract trope.
Poppy and Alex. Alex and Poppy. They have nothing in common.
She's a wild child; he wears khakis. She has insatiable wanderlust; he prefers to stay home with a book. And somehow, ever since a fateful car share home from college many years ago, they are the very best of friends.
For most of the year they live far apart — she's in New York City, and he's in their small hometown. But every summer, for a decade, they have taken one glorious week of vacation together.
Until two years ago, when they ruined everything. They haven't spoken since.
Poppy has everything she should want, but she's stuck in a rut. When someone asks when she was last truly happy, she knows, without a doubt, it was on that ill-fated, final trip with Alex. And so, she decides to convince her best friend to take one more vacation together — lay everything on the table, make it all right. Miraculously, he agrees.
Now she has a week to fix everything. If only she can get around the one big truth that has always stood quietly in the middle of their seemingly perfect relationship. What could possibly go wrong?
---
10. Josh and Hazel's Guide to Not Dating by Christina Lauren
Opposites attract is a very popular and beloved trope within romance. Which is why it also features in this next recommendation by Christina Lauren for best friends to lovers books.
Hazel Camille Bradford knows she's a lot to take — and frankly, most men aren't up to the challenge. If her army of pets and thrill for the absurd don't send them running, her lack of filter means she'll say exactly the wrong thing in a delicate moment. Their loss. She's a good soul in search of honest fun.
Josh Im has known Hazel since college, where her zany playfulness proved completely incompatible with his mellow restraint.
From the first night they met — when she gracelessly threw up on his shoes — to when she sent him an unintelligible email while in a post-surgical haze, Josh has always thought of Hazel more as a spectacle than a peer. Now, ten years later, going out with Hazel is a breath of fresh air. Especially after a cheating girlfriend turned his life upside down.
But it's not that Josh and Hazel date. At least, not each other. Because setting each other up on progressively terrible double blind dates means there's nothing between them…right?
---
11. Him by Sarina Bowen and Elle Kennedy
Him is an M/M sports romance and also the first book in the Him series. Amidst the sports drama it features sexual exploration between friends and all the banter and blunders that come along with that.
Jamie Canning has never been able to figure out how he lost his closest friend. Four years ago, his tattooed, wise-cracking, rule-breaking roommate cut him off without an explanation.
So what if things got a little weird on the last night of hockey camp the summer they were eighteen? It was just a little drunken foolishness. Nobody died.
Meanwhile, Ryan Wesley's biggest regret is coaxing his very straight friend into a bet that pushed the boundaries of their relationship. Now, with their college teams set to face off at the national championship, he'll finally get a chance to apologize. But all it takes is one look at his long-time crush, and the ache is stronger than ever.
Jamie has waited a long time for answers, but walks away with only more questions. Can one night of sex ruin a friendship? If not, how about six more weeks of it?
When Wesley turns up to coach alongside Jamie for one more hot summer at camp, Jamie has a few things to discover about his old friend…and a big one to learn about himself.
---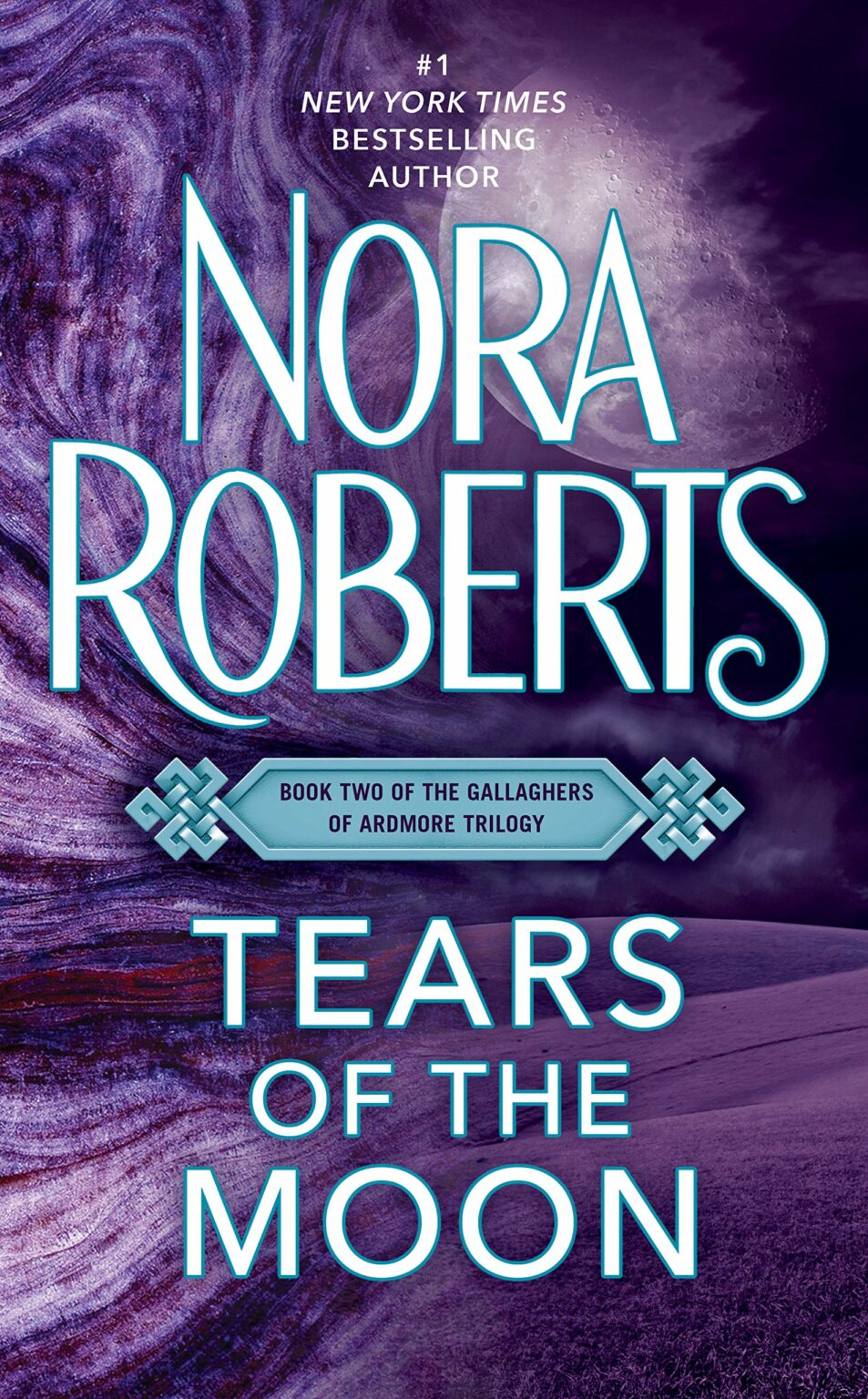 12. Tears of the Moon by Nora Roberts
Brenna and Shawn have been friends for years, all the while Brenna has been harboring an intense crush on the musician. This recommendation for best friends to lovers books from classic romance author, Nora Roberts, is the second book in her Gallaghers of Ardmore trilogy. It takes place in Ireland.
A talented songwriter, Shawn Gallagher spends his days lost in reverie and wonder. He's oblivious to the wiles of women and the ways of the world. He claims that he's content with his life, but his music tells a different story — one of loneliness and desperate longing…
No one understands why Shawn doesn't put his musical gift to profitable use. Least of all Brenna O'Toole, a fiercely independent tomboy who has been secretly in love with him for years. But it is only when Shawn gives in to the mysteries of magic that he gets the chance to fulfill his destiny as a man and a musician — as the song in his head keeps time with the beating of a woman's heart…
---
13. Unbreak Me by Michelle Hazen
Unbreak Me is another recommendation that features a newer friendship, but it is no less intense for its duration. Andra and LJ come to care for one another in a gentle, endearing way. However, both must make a risky jump if they are to become something more than friends.
Andra Lawler lives isolated at her family's horse ranch, imprisoned by the memories of an assault in college. When she needs help training her foals, she hires a Haitian-Creole cowboy from New Orleans with a laugh as big as the Montana sky.
LJ Delisle can't stand the idea that Andra might be lonely — or eating frozen TV dinners. He bakes his way into her kitchen with a lemon velvet cake, and offers her cooking lessons that set them on the road to romance.
But even their love can't escape the shadow of what they've been through. Despite their growing friendship and his gentle rapport with the horses, LJ is still an outsider facing small-town suspicions.
Before they can work through their issues, LJ is called home by a family emergency. In the centuries-old, raggedly rebuilt streets of New Orleans, he must confront memories of Hurricane Katrina and familiar discrimination. And Andra must decide if she's brave enough to leave the shelter of the ranch for an uncertain future with LJ.
---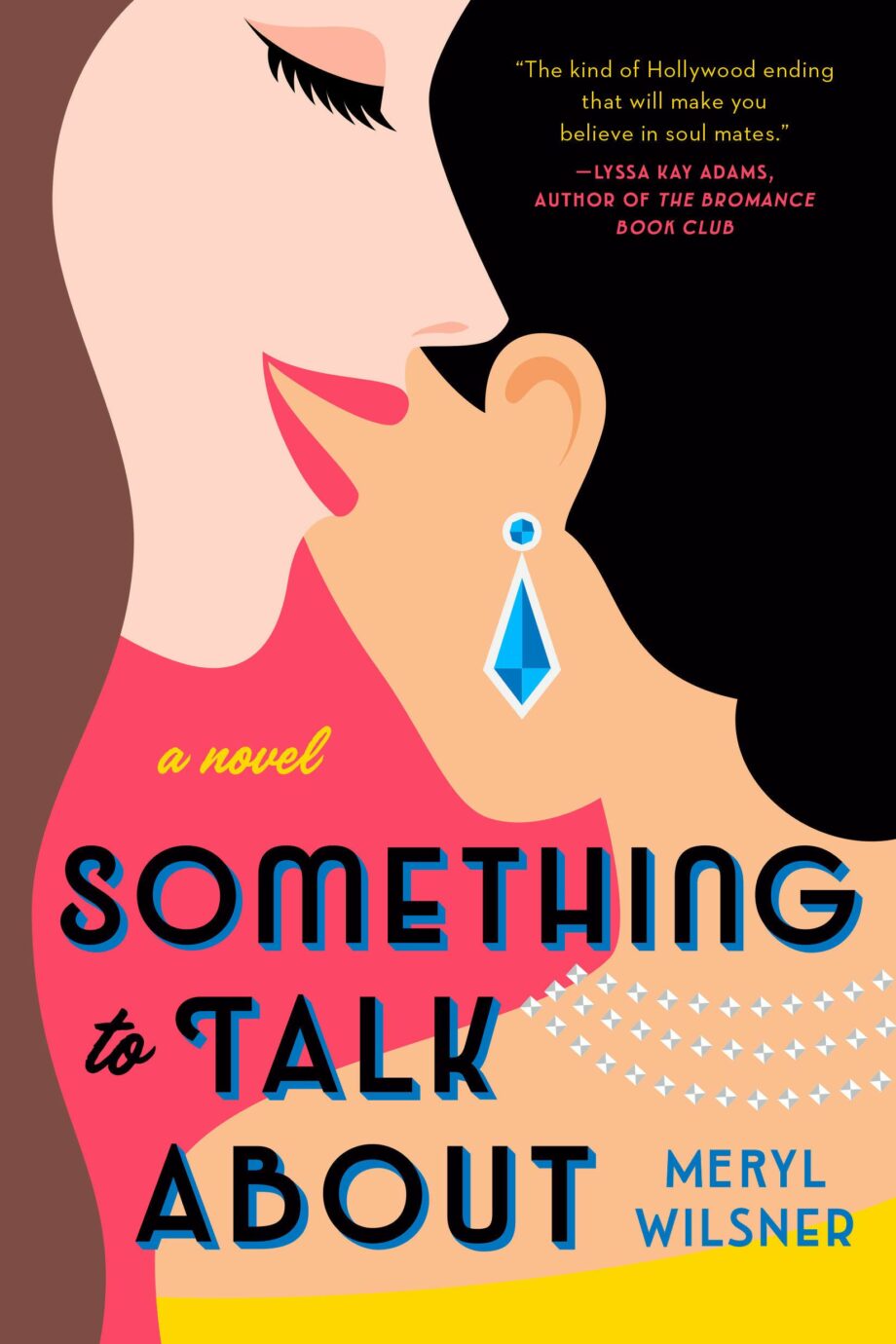 14. Something to Talk About by Meryl Wilsner
As we near the end of our list of best friends to lovers books, this recommendation is an F/F romance that also includes workplace drama and paparazzi fanfare.
Hollywood powerhouse Jo is photographed making her assistant Emma laugh on the red carpet. Just like that, the tabloids declare them a couple. The so-called scandal couldn't come at a worse time — threatening Emma's promotion and Jo's new movie.
As the gossip spreads, it starts to affect all areas of their lives. Paparazzi are following them outside the office, coworkers are treating them differently, and a "source" is feeding information to the media. But their only comment is "no comment."
With the launch of Jo's film project fast approaching, the two women begin to spend even more time together, getting along famously. Emma seems to have a sixth sense for knowing what Jo needs. And Jo, known for being aloof and outwardly cold, opens up to Emma in a way neither of them expects.
They begin to realize the rumor might not be so off base after all…but is acting on the spark between them worth fanning the gossip flames?
---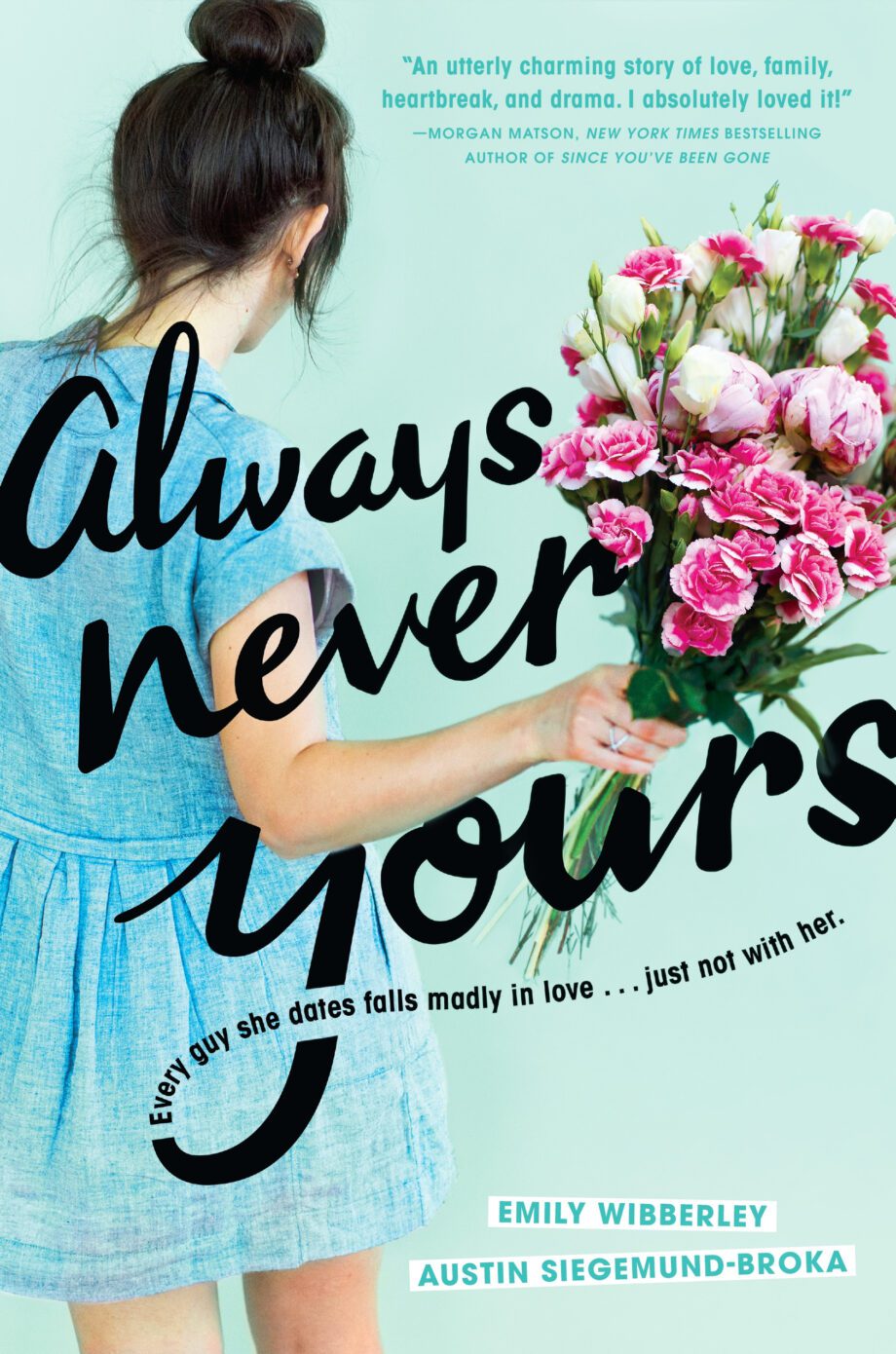 15. Always Never Yours by Emily Wibberley and Austin Siegemund-Broka
Next up is a young adult recommendation if you're looking for a tamer romance. This recommendation for best friends to lovers books is another offering by two authors and takes place amidst a theater setting with Shakespearian drama.
Seventeen-year-old Megan Harper is about due for her next sweeping romance. It's inevitable — each of her relationships starts with the perfect guy and ends with him falling in love…with someone else.
But instead of feeling sorry for herself, Megan focuses on pursuing her next fling, directing theater, and fulfilling her dream college's acting requirement in the smallest role possible.
So, when she's cast as Juliet (yes, that Juliet) in her high school's production, it's a complete nightmare. Megan's not an actress, and she's used to being upstaged — both in and out of the theater.
In fact, with her mom off in Texas and her dad remarried and on to baby #2 with his new wife, Megan worries that, just like her exes, her family is moving on without her.
Then she meets Owen Okita, an aspiring playwright inspired by Rosaline from Shakespeare's R+J. A character who, like Megan, knows a thing or two about short-lived relationships. Megan agrees to help Owen with his play in exchange for help catching the eye of a sexy stagehand/potential new boyfriend.
Yet Megan finds herself growing closer to Owen, and wonders if he could be the Romeo she never expected.
---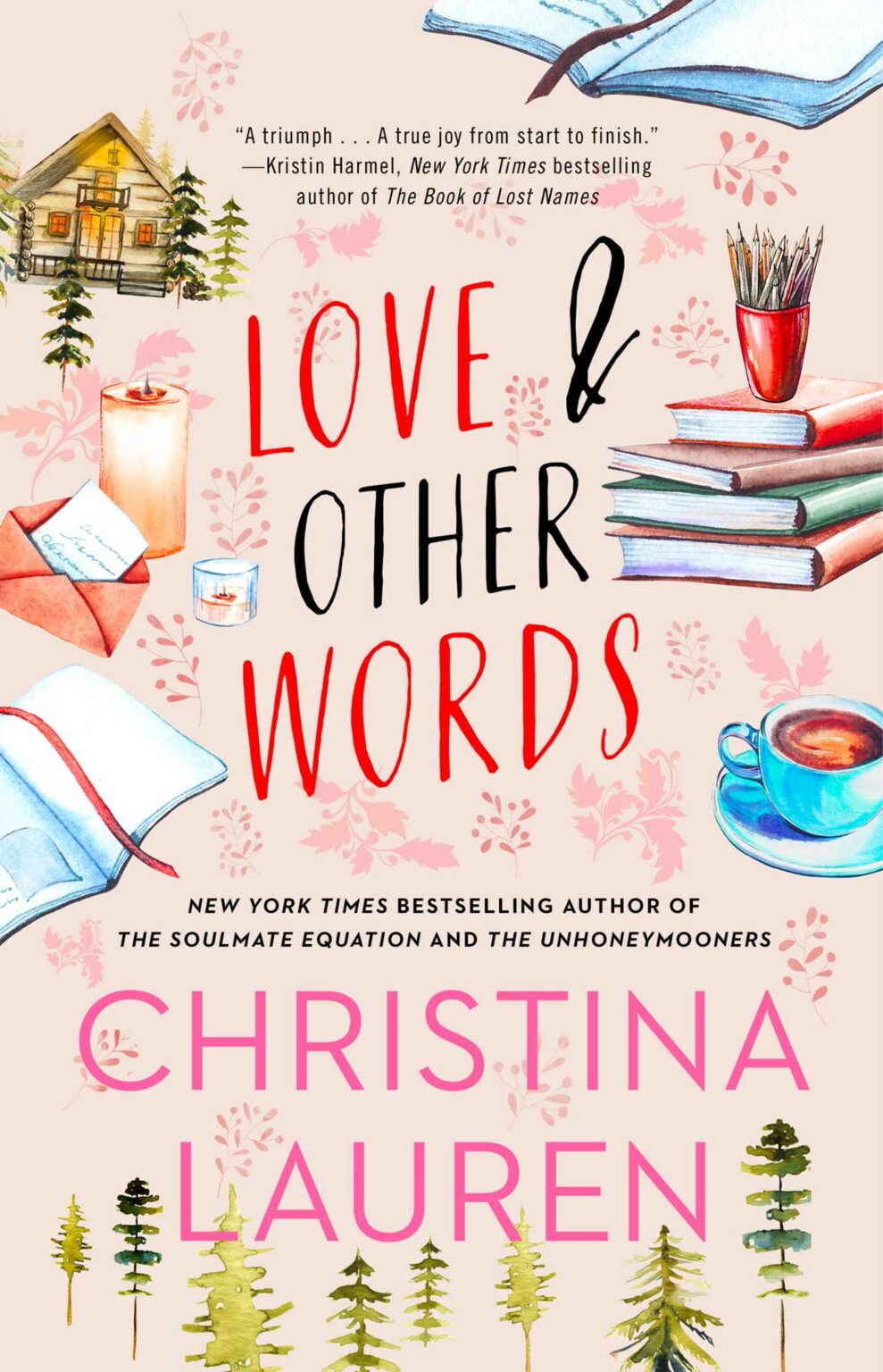 16. Love and Other Words by Christina Lauren
Our penultimate best friends to lovers books recommendation is also an endeavor from two authors, albeit under a singular penname. This book features first love and second chances told through a dual timeline.
Macy Sorensen is settling into an ambitious if emotionally tepid routine: Work hard as a new pediatrics resident; plan her wedding to an older, financially secure man; keep her head down and heart tucked away.
But when she runs into Elliot Petropoulos — the first and only love of her life — the careful bubble she's constructed begins to dissolve. Once upon a time, Elliot was Macy's entire world. He grew from her gangly bookish friend into the man who coaxed her heart open again after the loss of her mother… Only to break it on the very night he declared his love for her.
Told in alternating timelines between Then and Now, teenage Elliot and Macy grow from friends to much more — spending weekends and lazy summers together in a house outside of San Francisco devouring books, sharing favorite words, and talking through their growing pains and triumphs.
As adults, they have become strangers to one another until their chance reunion. Although their memories are obscured by the agony of what happened that night so many years ago, Elliot will come to understand the truth behind Macy's decade-long silence, and will have to overcome the past and himself to revive her faith in the possibility of an all-consuming love.
---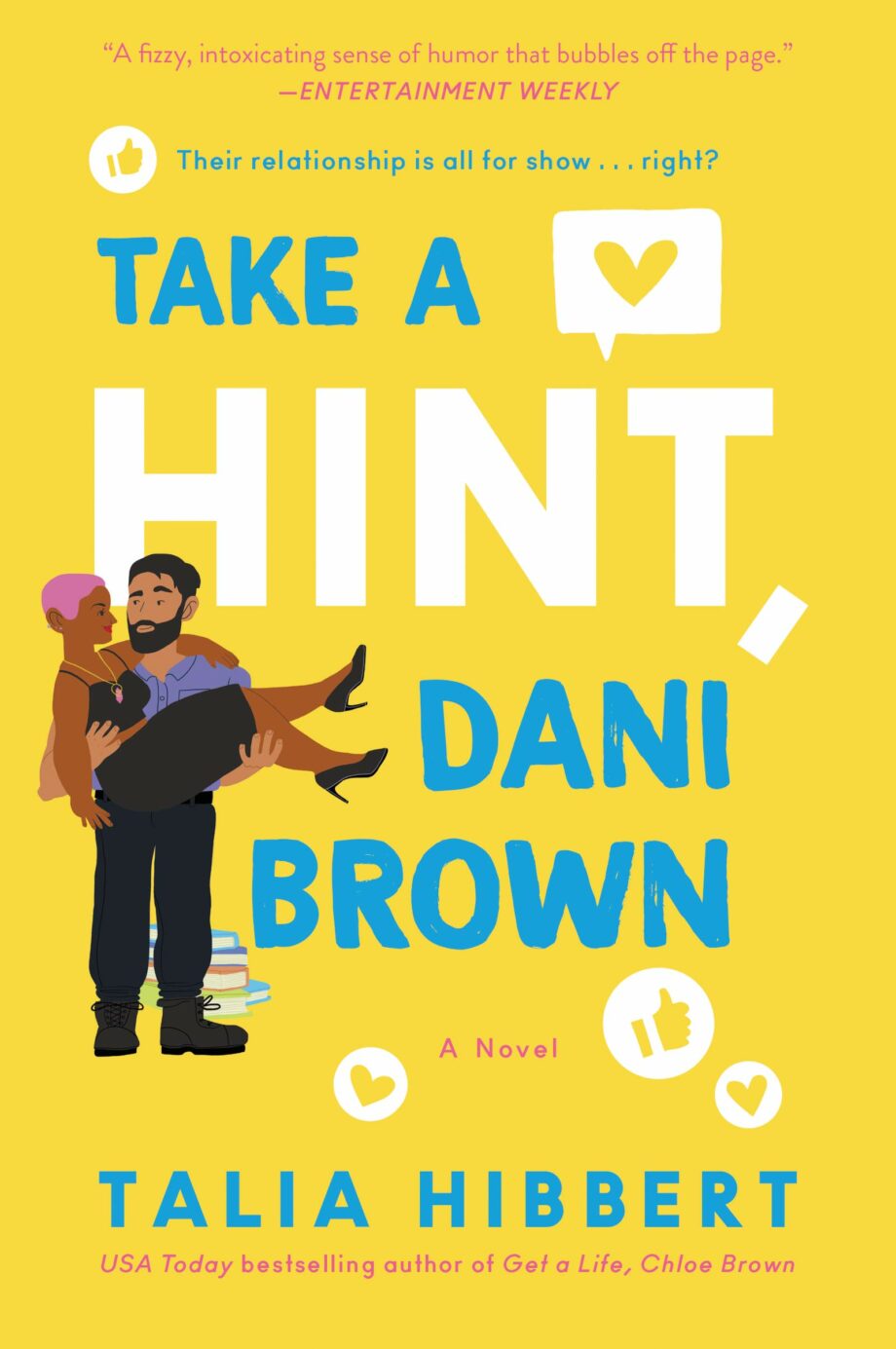 17. Take a Hint, Dani Brown by Talia Hibbert
Finally, our last recommendation for best friends to lovers books has become a contemporary classic since its recent publication, appearing all over social media feeds and bestsellers lists. Take a Hint, Dani Brown is the second book in The Brown Sisters series by Talia Hibbert.
Danika Brown knows what she wants: Professional success, academic renown, and an occasional roll in the hay to relieve all that career-driven tension. But romance? Been there, done that, burned the T-shirt.
Romantic partners, whatever their gender, are a distraction at best and a drain at worst. So Dani asks the universe for the perfect friend-with-benefits — someone who knows the score and knows their way around the bedroom.
When brooding security guard Zafir Ansari rescues Dani from a workplace fire drill gone wrong, it's an obvious sign: PhD student Dani and ex-rugby player Zaf are destined to sleep together.
But before she can explain that fact, a video of the heroic rescue goes viral. Now half the internet is shipping #DrRugbae — and Zaf is begging Dani to play along. Turns out, his sports charity for kids could really use the publicity. Lying to help children? Who on earth would refuse?
Dani's plan is simple: Fake a relationship in public, seduce Zaf behind the scenes. The trouble is, grumpy Zaf's secretly a hopeless romantic — and he's determined to corrupt Dani's stone-cold realism.
Before long, he's tackling her fears into the dirt. But the former sports star has issues of his own, and the walls around his heart are as thick as his…um, thighs.
Suddenly, the easy lay Dani dreamed of is more complex than her thesis. Has her wish backfired? Is her focus being tested? Or is the universe just waiting for her to take a hint?
---
Final thoughts on the best friends to lovers books
The recommendations on this list of best friends to lovers books will have you beaming from ear-to-ear and shipping these couples. There's definitely a book on this list for you whether you prefer closed door romance or steamier scenes.
Let us know if you've read any of the books on this list and, if not, happy reading.
Looking for more book recommendations?
Check out this list of 15 books like Red, White, and Royal Blue.