There are certain authors that when you mention their name, they immediately evoke a particular genre. J.R. Ward has such a chokehold on the paranormal romance genre and is renowned for it. So, keep reading if you want to find out more about all the JR Ward books in order.
She is an incredibly prolific author that has built a compelling world within her Black Dagger Brotherhood series. This universe and the town of Caldwell also appear in other stories and series by Ward, even if they don't directly take place within the BDB series.
So it is understandable that it may be a little bit overwhelming to know where to begin or the connections between her books.
Who is J.R. Ward?
Before she became an author J.R. Ward worked within the healthcare industry in Boston after graduating from law school. Despite doing this for many years, Ward says writing has always been her passion. Since her debut in 2002, Ward has published more than 55 titles, which is a truly impressive feat.
That debut, Leaping Hearts, was published before Ward settled on her moniker of J.R. Ward, so it was first published under her real name: Jessica Bird. She published a handful of other titles as Jessica Bird before settling into a rhythm with her pseudonym J.R. Ward.
All of her Jessica Bird works are contemporary romances. While the majority of her writing as J.R. Ward falls within the genre of dark paranormal romances, she has continued to write the occasional contemporary romance.
Collectively, Ward has more than 15 million copies of her books in print and her books are available in 25 countries. She currently lives in the south with her husband and their golden retriever.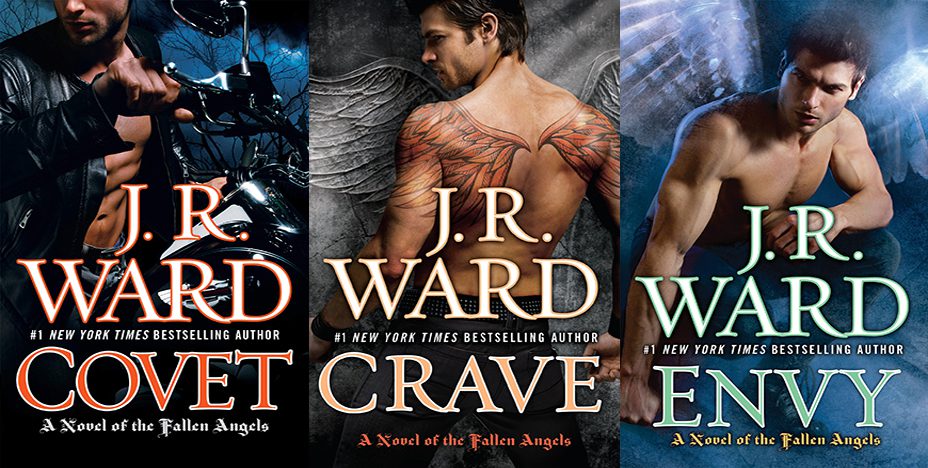 J.R. Ward Books in Order of Publication
Black Dagger Brotherhood Series
The Black Dagger Brotherhood series comprises most of JR Ward's bibliography. It has become hugely successful and its premise has expanded greatly since the first book. However, the very first book begins with Wrath. He is the last purebred vampire and the leader of the Black Dagger Brotherhood.
If you want to learn more about this series, you can read our article about the complete Black Dagger Brotherhood reading order.
Black Dagger Brotherhood Books
Darius (Expected: September 5, 2023) (Originally published as Audiobook in July 2022)
Black Dagger Legacy Books
The Black Dagger Legacy books features the original Brothers from the beginning of the BDB series and a new training facility. At this new training center the Brothers are in charge of the new recruits, and each book focuses on a new couple from those recruits as they embark in the battle against the Lessening Society. They also, of course, unexpectedly find love.
Black Dagger Brotherhood: Prison Camp
This series is another spin-off from the main Black Dagger Brotherhood series, which takes place concurrently with events in the main series. This series involves the original Brothers of the Brotherhood more so that the latter BDB books, so it is definitely one to check out if you adored the original characters.
The Jackal (2020)
The Wolf (2021)
The Viper (2022)
Lair of the Wolven Books
Finally, Ward's most recent series is also a spin-off from the Black Dagger Brotherhood. Again, if you would like to learn more about this sub-series about the wolven you can read our article about the Black Dagger Brotherhood reading orders.
Claimed (2021)
Forever (Expected: March 28, 2023)
Standalone Novella
J.R. Ward has also written one standalone novella. While this story does concern a vampire falling in love with a human woman and takes place in the same world as the Black Dagger Brotherhood, it is not part of that series or its spin-offs. It was first available in the anthology Dead After Dark.
The Story of Son (2008)
Fallen Angels Books
This series by J.R. Ward follows the fight between sin and salvation with the fate of humankind hanging in the balance. The battle is personified through a fallen angel, Jim, and a demon willing to go to any lengths necessary. Within the series Ward explores the seven deadly sins with seven souls in peril.
The Bourbon Kings Books
These next J.R. Ward books in order are about the Bradford family. They are the family behind one of the best bourbons in the world. They present themselves as elite and superior, but each family member has their own skeletons hiding in the closet. That's because beneath the veneer of prestige and privilege lurks something much more sinister.
While this is a series of family dynamics, deceit, and scandal, it also has the steamy passion Ward is known for amidst the drama.
The Bourbon Kings (2015)
The Angels' Share (2016)
Devil's Cut (2017)
The Wedding from Hell Stories
As part of the marketing endeavour for JR Ward's next book, Consumed, two short stories were written. The stories were published alongside an excerpt of Consumed to create a firestorm in the lead-up to publication. The stories are The Rehearsal Dinner and The Reception, which are both available in the below bind-up.
The Wedding from Hell (2018)
Firefighters Books
Following the release of the two short stories about Anne and Danny, Consumed delves deeper into their professional and personal relationship, and their fiery passion. Anne is a former fighter, still longing for the adrenaline she got fighting fires as she works her new job as an arson investigator. Meanwhile, Danny is the best fireman in the county, and he is helping Anne find a particular arsonist when the arsonist starts targeting Anne.
Consumed (2018)
J.R. Ward Books in Order as Jessica Bird
These next books were first published under Ward's real name, Jessica Bird. But following the success of her Black Dagger Brotherhood books, the authorial attribution now includes both names. All of the books below fall within the genre of contemporary romance, which creates a very distinct evolution to all of the J.R. Ward books in order.
Standalone Novels
Beginning this section of the J.R. Ward books in order is her debut publication. Leaping Hearts is a Western contemporary romance following A.J. who recruits former equestrian legend Devlin to help her train a new wild stallion for the biggest event of the show jumping season. The second book follows an archeologist, Carter, as she fights against the undeniable attraction she feels to her owner of her latest site, Nick.
Leaping Hearts (2002)
Heart of Gold (2003)
An Unforgettable Lady Books
The below two books are companion books, which can be read as standalones. Both feature the trope of close proximity and the blurred lines between a professional relationship and a personal one as the mutual attraction intensifies.
An Unforgettable Lady (2004)
An Irresistible Bachelor (2004)
The Moorehouse Legacy Books
These books are classic contemporary romances as each book follows two new protagonists as they find love and overcome obstacles. The first book is Frankie Moorehouse's story as she is captivated by Nate Walker, a rebel with an attitude and a distaste for authority. In addition to taking her breath away, he's also the chef she desperately needs for her restaurant and he will be in town all summer.
The O'Banyon Brothers Books
This next book was later published under JR Ward with a shorter title: The Billionaire. It follows a tough-as-nails male protagonist who finds himself inexplicably falling for Lizzie. But she is a woman who makes him want everything that he can't have.
The Billionaire Next Door (2007)
Summary of J.R. Ward Books in Order
In this section we're going to take a closer look at two of J.R. Ward's series.
The first, Fallen Angels, will be perfect for fans of Black Dagger Brotherhood as it takes place in Caldwell and leans into the supernatural mystique about the town. The second series, The Bourbon Kings, is a soap-opera scale epic following a Southern dynasty family and their secrets. There will be minor spoilers for both series in the summaries below, so proceed with caution if you have never read these books.
---
Fallen Angels Books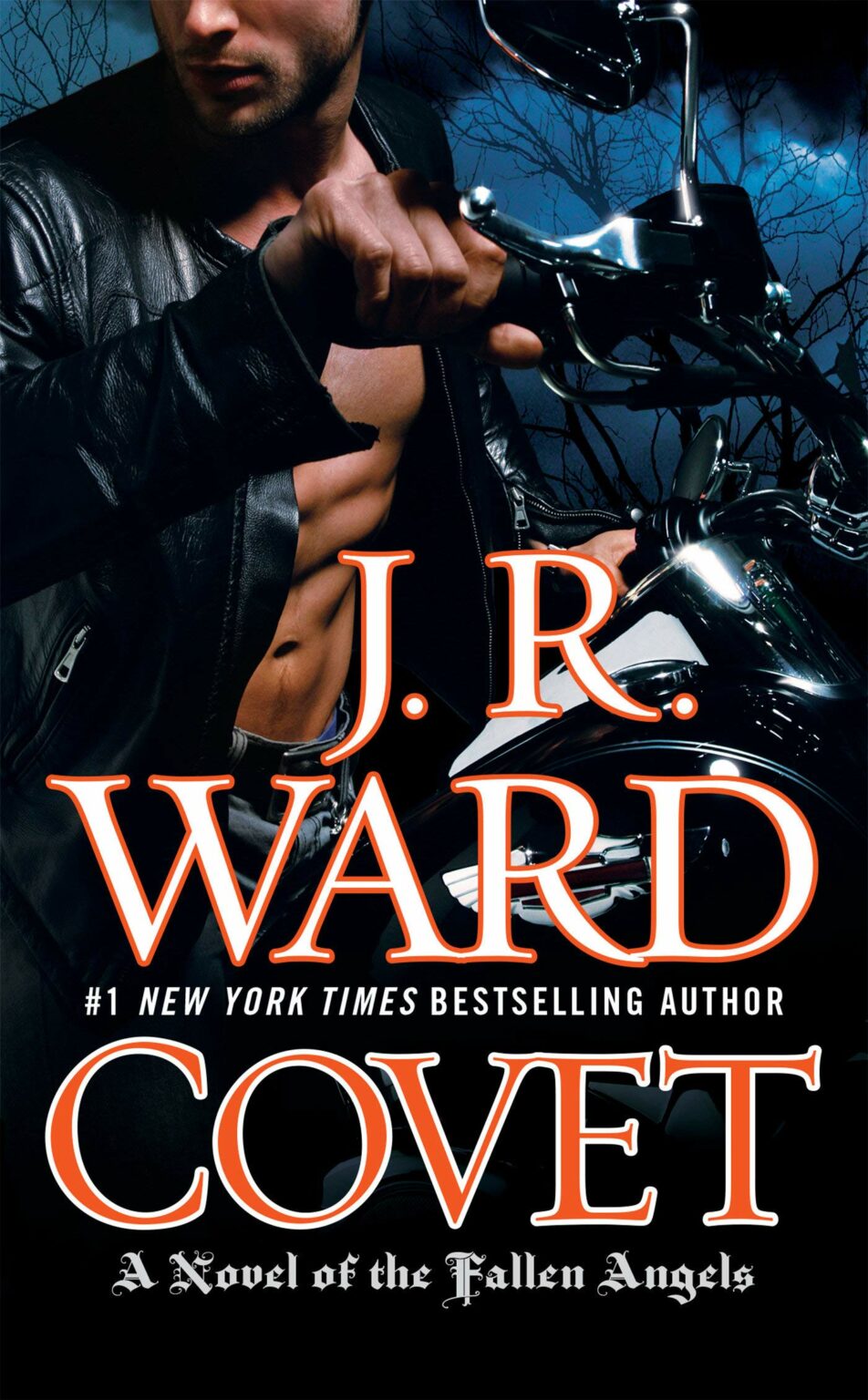 1. Covet
Redemption isn't a word Jim Heron knows much about. His specialty is revenge, and to him, sin is all relative. But everything changes when he becomes a fallen angel and must save the souls of seven people from the seven deadly sins. And failure is not an option.
Vin diPietro surrendered himself to his business. Until fate intervenes in the form of a tough-talking, Harley-riding, self-professed savior, and a woman who makes him question his destiny. With an ancient evil ready to claim him, Vin has to work with a fallen angel not only to win his beloved over…but to redeem his very soul.
---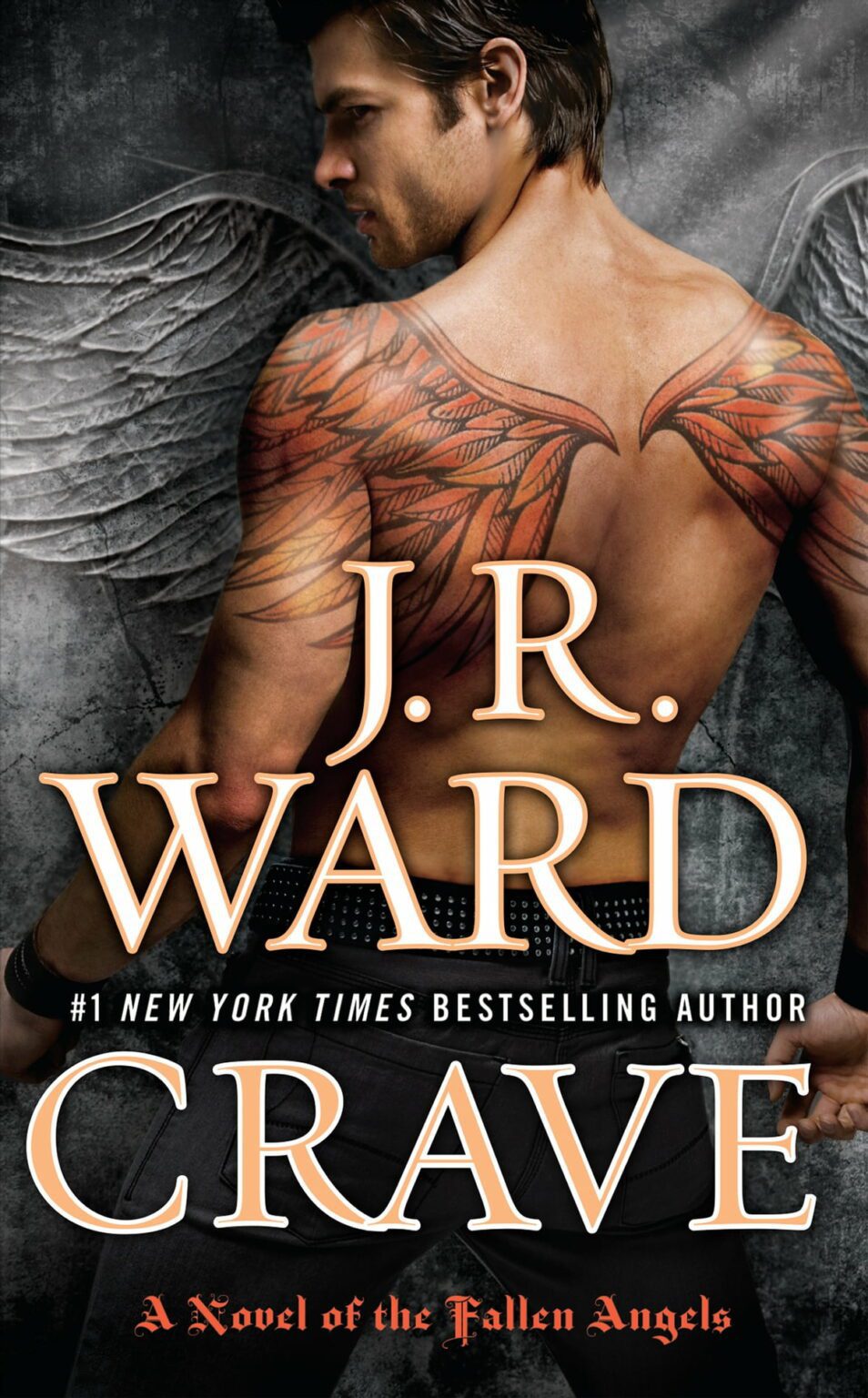 2. Crave
Seven deadly sins. Seven souls that must be saved. One more no-holds battle between a fallen angel with a hardened heart and demon with everything to lose.
Isaac Rothe is a black ops solider with a dark past and a grim future. The target of an assassin, he finds himself behind bars, his fate in the hands of his gorgeous public defender, Grier Childe.
His hot attraction to her is a totally wrong place/wrong time kind of thing — and that's before Jim Heron tells him his soul is in danger. Caught up in a wicked game with the demon who shadows Jim, Isaac must decide whether the solider in him can believe that true love is the ultimate weapon against evil…
---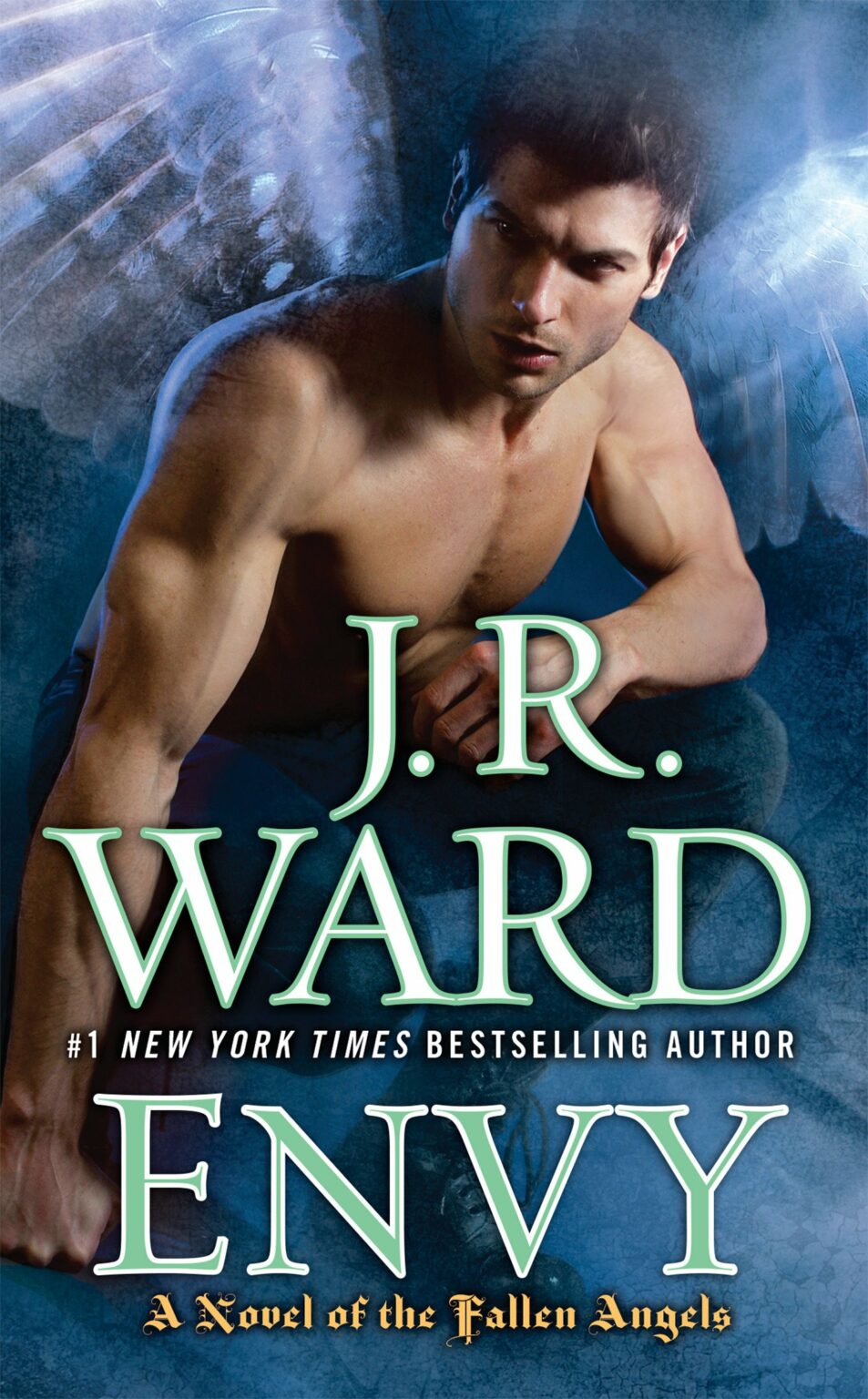 3. Envy
As the son of a serial killer, homicide detective Thomas "Veck" DelVecchio, Jr., grew up in the shadow of evil. Now, on the knife-edge between civic duty and blind retribution, he atones for the sins of his father — while fighting his inner demons.
Assigned to monitor Veck is Internal Affairs officer Sophia Reilly, whose interest in him is both professional and arousingly personal. And Veck and Sophia have another link: Jim Heron, a mysterious stranger with too many answers to questions that are deadly.
When Veck and Sophia are drawn into the ultimate battle between good and evil, their fallen angel savior is the only thing that stands between them and eternal damnation.
---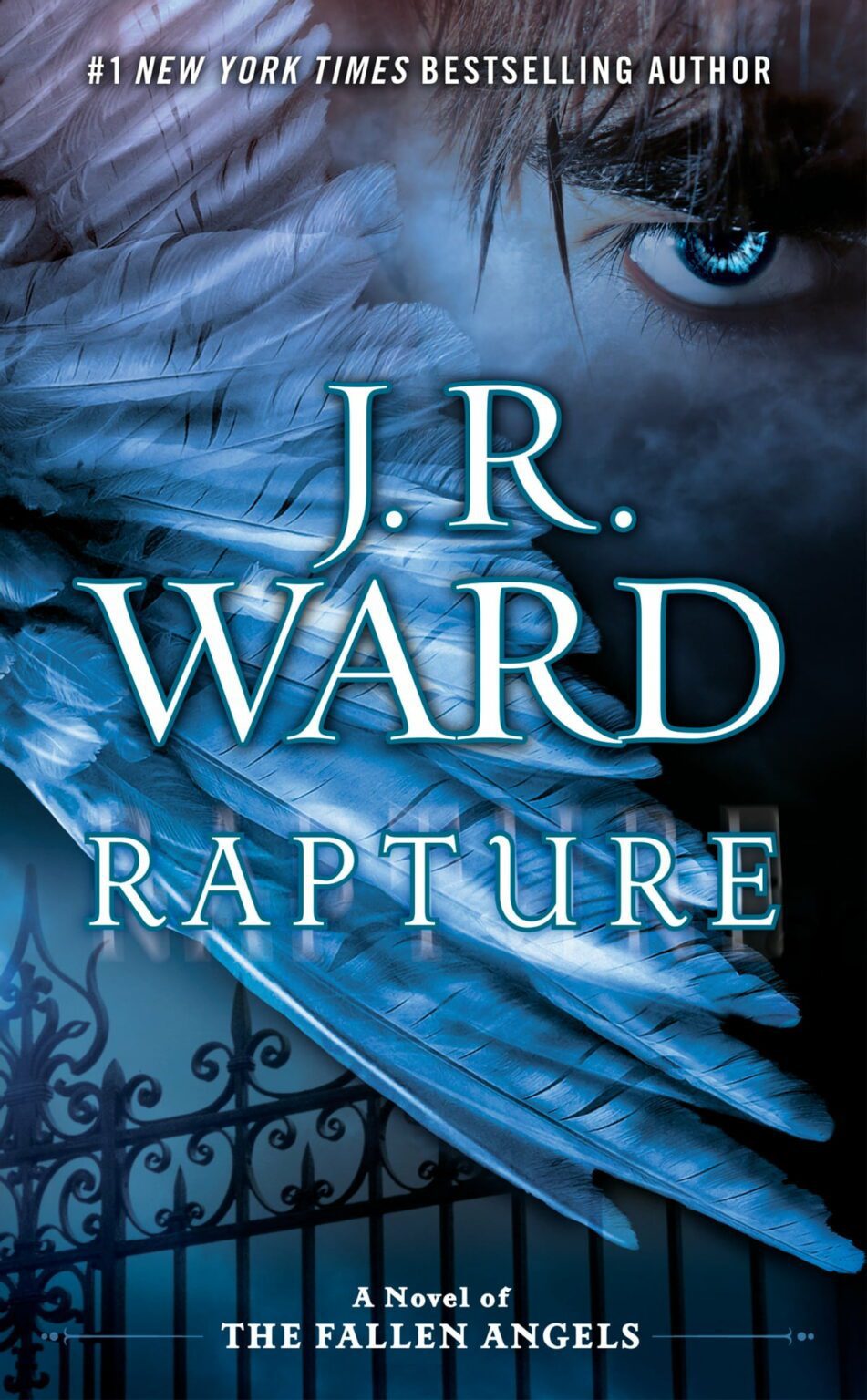 4. Rapture
Mels Carmichael, reporter for the Caldwell Courier Journal, gets the shock of her life when a man stumbles in front of her car outside the local cemetery. After the accident, his amnesia is just the kind of mystery she likes to solve, but she soon discovers they're in over their heads with his past.
And also over their heads with passion.
As shadows walk the line between reality and another realm, and her lover's memory begins to come back, the two of them learn that nothing is truly dead and buried. Especially when you're trapped in a no holds barred war between angels and demons. With a soul on the line, and Mels's heart at risk, what in Heaven — or in Hell — will it take to save them both?
---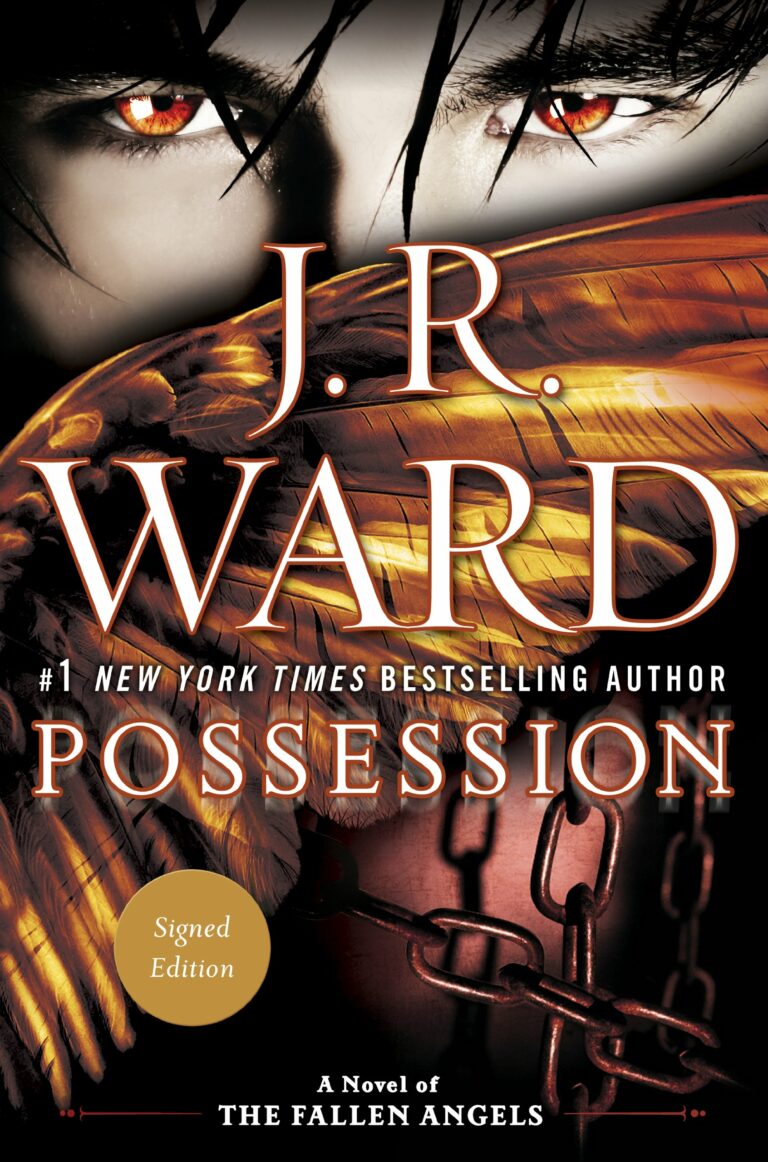 5. Possession
When Cait Douglass resolves to get over her broken heart and lose her inhibitions, she's not ready for the two sensual men who cross her path. Torn between them, she doesn't know which to choose, or what kind of dire consequences could follow.
Jim Heron, fallen angel and reluctant savior, is ahead in the war, but he puts everything at risk when he seeks to make a deal with the devil — literally. As yet another soul is unwittingly caught in the battle between him and the demon Devina, his fixation on an innocent trapped in Hell threatens to sidetrack him from his sacred duty…
Can good still prevail if true love makes a savior weak? And will a woman's future be the key, or the curse, for all of humanity? Only time, and hearts, will tell.
---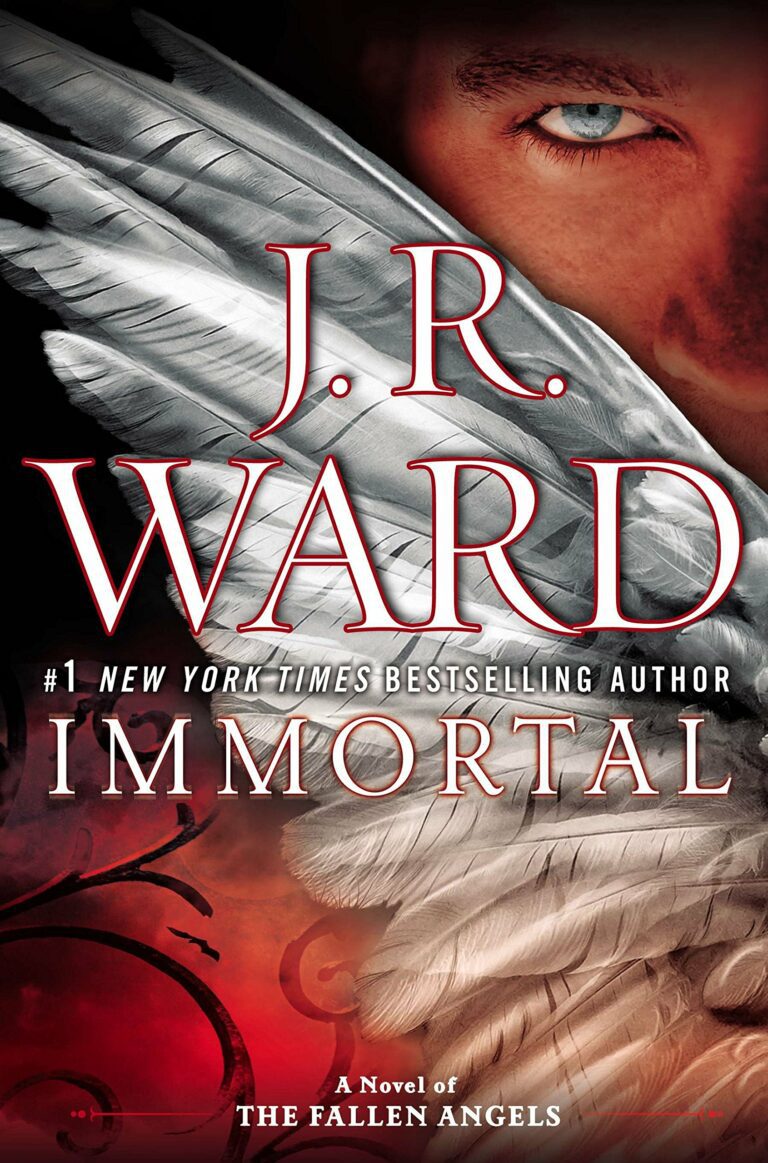 6. Immortal
The Creator invented the game, and the stakes are nothing less than the fate of the quick and the dead: Seven souls, seven crossroads. Reluctant savior Jim Heron has compromised himself, his body, and his soul, and yet he's on the verge of losing everything…
…Including Sissy, the innocent he freed from Hell. Jim's determined to protect her — but this makes her a weakness the demon Devina can exploit. With Jim torn between the game and the woman he's sworn to defend, evil's more than ready to play dirty.
Humanity's savior is prepared to do anything to win — even embark on a suicide mission into the shadows of Purgatory. True love is Jim's only hope for survival — and victory. But can a man with no heart and no soul be saved by something he doesn't believe in?
---
The Bourbon Kings Books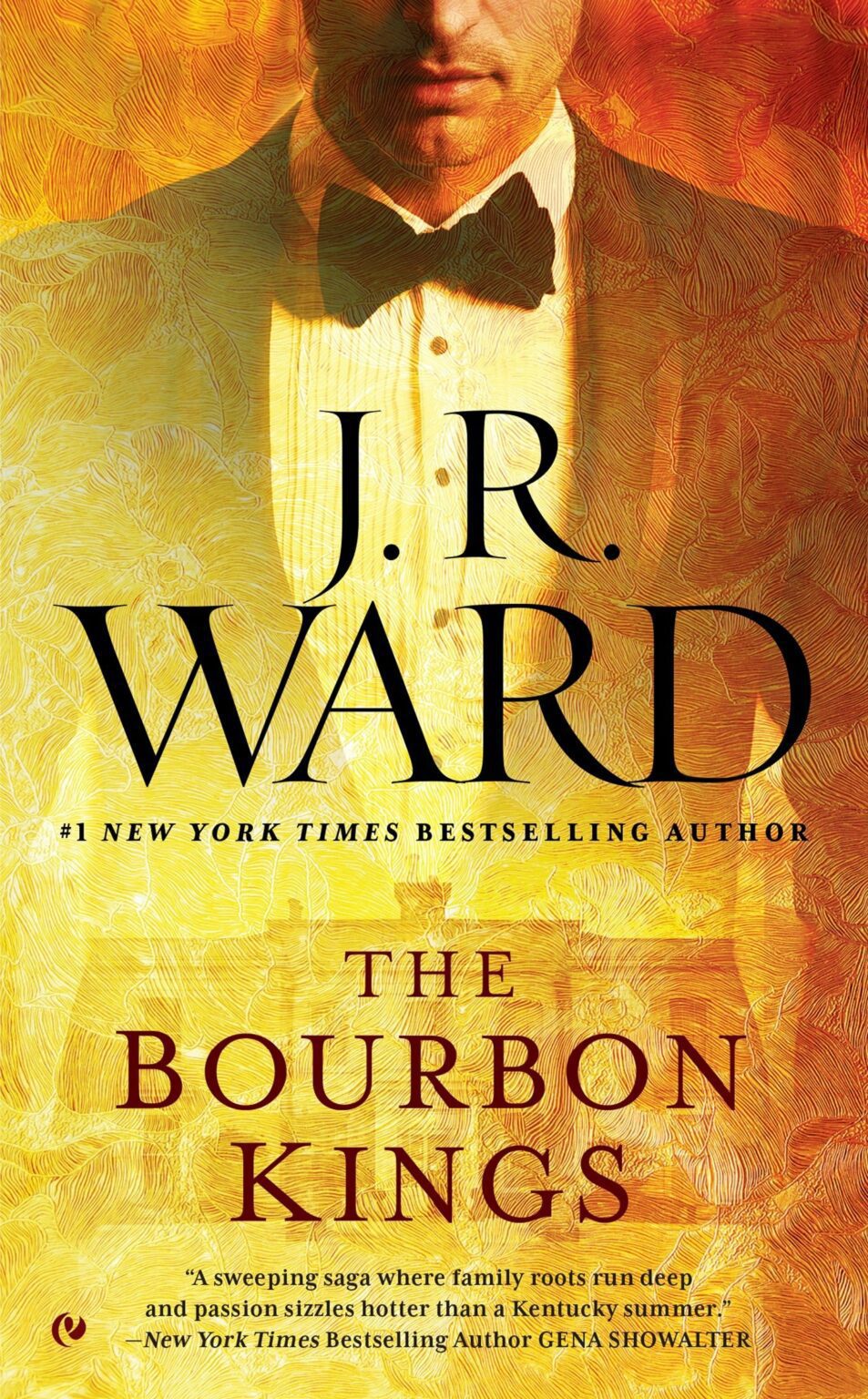 1. The Bourbon Kings
For generations, the Bradford family has worn the mantle of kings of the bourbon capital of the world. Their sustained wealth has afforded them prestige and privilege — as well as a hard-won division of class on their sprawling estate, Easterly.
Upstairs, a dynasty that by all appearances plays by the rules of good fortune and good taste. Downstairs, the staff who work tirelessly to maintain the impeccable Bradford façade. And never the twain shall meet.
For Lizzie King, Easterly's head gardener, crossing that divide nearly ruined her life. Falling in love with Tulane, the prodigal son of the bourbon dynasty, was nothing that she intended or wanted — and their bitter breakup only served to prove her instincts were right.
Now, after two years of staying away, Tulane is finally coming home again, and he is bringing the past with him. No one will be left unmarked: Not Tulane's beautiful and ruthless wife; not his older brother, whose bitterness and bad blood know no bounds; and especially not the iron-fisted Bradford patriarch, a man with few morals, fewer scruples, and many, many terrible secrets.
As family tensions — professional and intimately private — ignite, Easterly and all its inhabitants are thrown into the grips of an irrevocable transformation, and only the cunning will survive.
---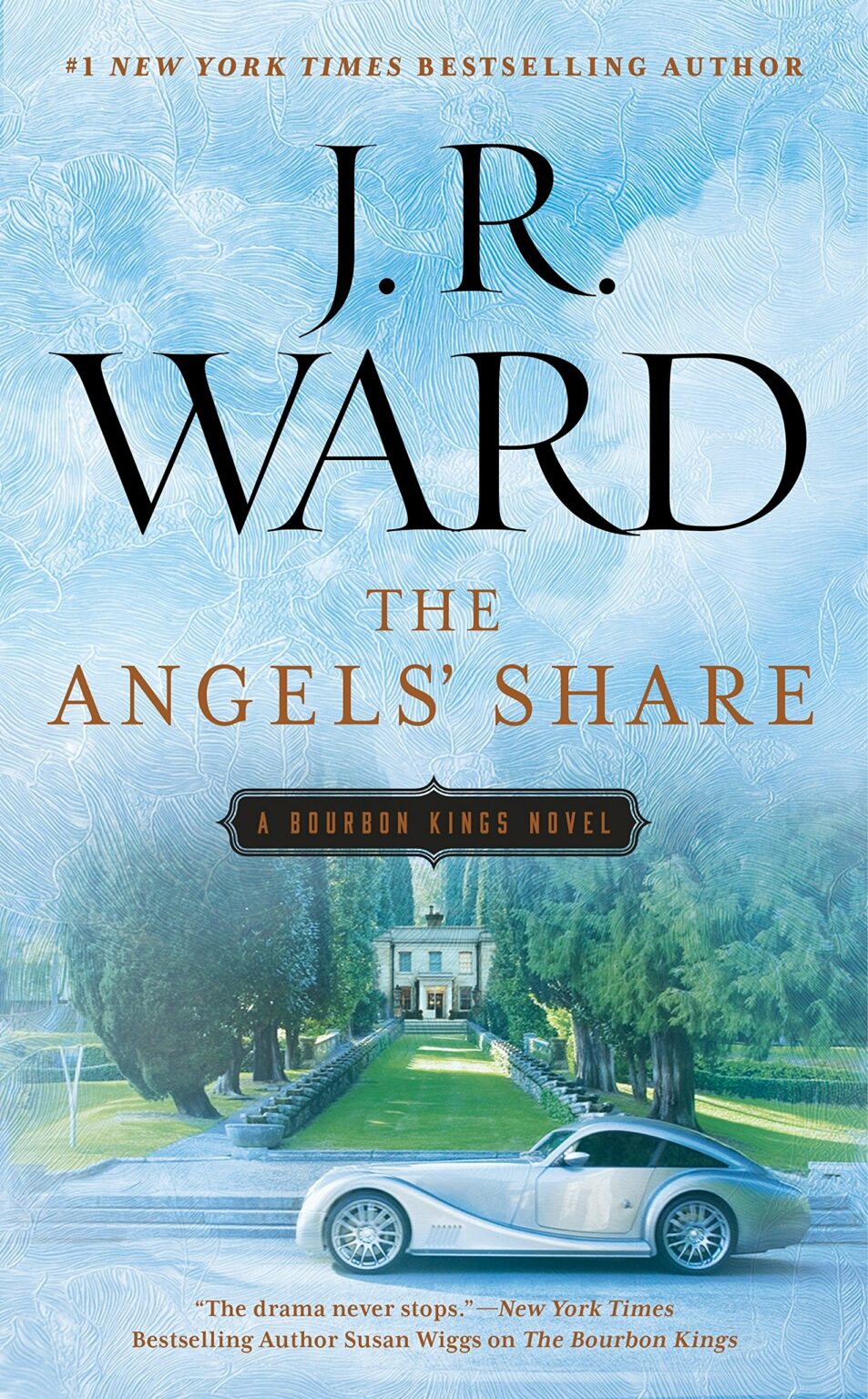 2. The Angels' Share
In Charlemont, Kentucky, the Bradford family is the crème de la crème of high society — just like their exclusive brand of bourbon. And their complicated lives and vast estate are run by a discrete staff who inevitably become embroiled in their affairs. This is especially true now, when the apparent suicide of the family patriarch is starting to look more and more like murder…
No one is above suspicion — especially the eldest Bradford son, Edward.
The bad blood between him and his father is known far and wide, and he is aware that he could be named a suspect. As the investigation into the death intensifies, he keeps himself busy at the bottom of a bottle — as well as with his former horse trainer's daughter.
Meanwhile, the family's financial future lies in the perfectly manicured hands of a business rival, a woman who wants Edward all to herself.
But everything has consequences; everybody has secrets. And few can be trusted.
Then, at the very brink of the family's demise, someone thought lost to them forever returns to the fold. Maxwell Bradford has come home. But is he a savior…or the worst of all the sinners?
---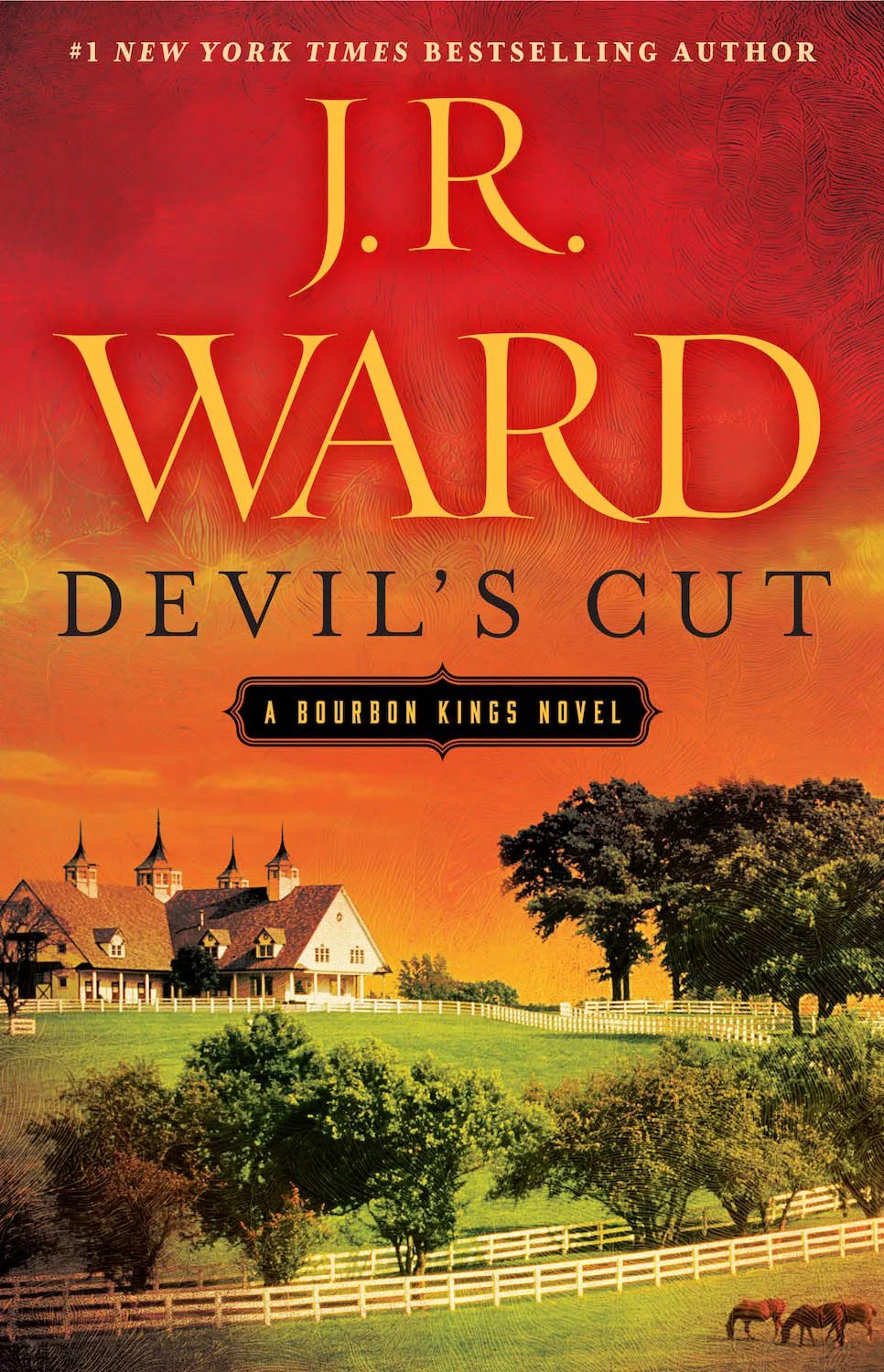 3. Devil's Cut
At first, the death of William Baldwine, the head of the Bradford family, was ruled a suicide. But then his eldest son and sworn enemy, Edward, came forward and confessed to what was, in fact, a murder.
Now in police custody, Edward mourns not the disintegration of his family or his loss of freedom…but the woman he left behind. His love, Sutton Smythe, is the only person he has ever truly cared about, but as she is the CEO of the Bradford Bourbon Company's biggest competitor, any relationship between them is impossible. And then there's the reality of the jail time that Edward is facing.
Meanwhile, Lane Baldwine was supposed to remain in his role of playboy, forever in his big brother Edward's shadow. Instead he has become the new head of the family and the company. Convinced that Edward is covering for someone else, Lane and his true love, Lizzie King, go on the trail of a killer — only to discover a secret that is as devastating as it is game-changing.
As Lane rushes to discover the truth, and Sutton finds herself irresistibly drawn to Edward in spite of his circumstances, the lives of everyone at Easterly will never be the same again. For some, this is good; for others, it could be a tragedy beyond imagining.
Only one thing is for certain: Love survives all things. Even murder.
---
Final Thoughts
From her debut to her most recent publication J.R. Ward has written a wide variety of novels. From contemporary romances with strong female leads and hints of forbidden love, to dark paranormal romances with those very same characteristics. Reading the J.R. Ward books in order will allow you to follow along with her evolution as an author.
Have you already read the J.R. Ward books in order? Let us know which was your favorite in the comments down below.
Additional Fantasy Romance Resources