The Black Dagger Brotherhood series and J.R. Ward are iconic pillars within the paranormal romance genre. But with the main series and three spin-off series forming nearly 40 BDB titles, you might not be sure where to begin. So, keep reading to find out more about two choices you have for your Black Dagger Brotherhood reading order.
About J.R. Ward
J.R. Ward is the author of the Black Dagger Brotherhood series and many other books. If you would like to learn more about everything she has written, you can check out our article about all the J.R. Ward books in order.
Before she became a bestselling author, Ward graduated from law school and began working in healthcare in Boston. She did this for many years before she found the urge to pick up a pen and begin writing again.
She has said that writing has always been her passion and she has found great success in turning it into her career. While Ward is a pseudonym, she began writing under her real name: Jessica Bird.
But it was with the Black Dagger Brotherhood series that Ward truly hit her stride. These books are dark paranormal romances which follow the love lives of a vampire clan within the fictional town of Caldwell, New York.
Ward plays with some beloved romance characteristics within this series such as compelling power dynamics, feisty leads with toe-curling banter, and more. At the outset this series begins like many other traditional romances with the love interests being the primary focus. However, as the series expanded, so did its scope and the battle between the Brotherhood vampires and the slayers of the Lessening Society becomes evermore integral to the plot.
Black Dagger Brotherhood Reading Order
As we've said there are two ways to approach a Black Dagger Brotherhood reading order. The first is through publication order by series, while the second is the official chronological timeline.
Until recently these two orders began the same way; however, J.R. Ward recently published a prequel, Darius. The best introduction to this world, its characters, and its lore is, therefore, the book that begins the Black Dagger Brotherhood reading order by publication: Dark Lover.
This is the first BDB book that Ward published and it will introduce you to the original Brothers in this brotherhood of vampires. This and the subsequent books are the best books to begin with because they will have you hooked and make the most sense in order.
But, as Ward continued writing the series, things got a little bit more convoluted in the deadly battle against the Lessening Society.
While each book will follow a new love interest and main couple, there is an overarching story within the series that is propelling the characters and their actions. Therefore, it will make the most sense to read these books in order rather than jumping around between Ward's most recent publications and her first BDB books.
#1 Black Dagger Brotherhood Reading Order by Publication
The first Black Dagger Brotherhood reading order is the way that so many fans originally were introduced to the brotherhood, and that is in order of publication by series. This reading order will look at the original main series first, then dive into the spin-off series J.R. Ward has written.
All of the series do take place concurrently. But you can find out a little more about the chronological timeline a bit further down in the second Black Dagger Brotherhood reading order.
Black Dagger Brotherhood Series
This is the series where it all began and is the necessary first reading material to be introduced to the books and understand why so many readers have become hooked. Like many romance series, each book will follow a new couple. However, characters in earlier books will reappear throughout the series with varying degrees of influence over the main plot.
As well, again, while the very first BDB books were traditional paranormal romances focusing on the love interest as the main plot point, that has evolved over time. As the series continued expanding, the scale had to expand as well to keep things fresh. Therefore, it is very important to read these books in order if you want to understand the bigger picture motivating the characters.
Black Dagger Brotherhood Books
Darius (Expected: September 5, 2023) (Originally published as Audiobook in July 2022)
Black Dagger Legacy Books
J.R. Ward's first spin-off series brought the Black Dagger Brotherhood back to its roots with the original Brothers after she found herself longing for their characters to be in the forefront once more. This series introduces a training center for new recruits and amidst the love (and fiery passion) from these new recruits, Ward gets to focus her camera lens on the original Brothers, and their snark, again.
Black Dagger Brotherhood: Prison Camp
Once again, this BDB spin-off from J.R. Ward was to bring things back to the beginning of the series with the smaller scope and more traditional paranormal romance feel. Each book focuses on one romance being the center of the plot, as well as appearances from the original Brothers that are integral to the plot. There is also Ward's standard fiery passion and some heavy baggage from the love interests, resulting in some explosive scenes.
The Jackal (2020)
The Wolf (2021)
The Viper (2022)
Lair of the Wolven Books
The final Black Dagger Brotherhood spin-off series is also the newest BDB venture from J.R. Ward. As the title would suggest, it delves into the wolvens. The first book in the series follows a scientist who is fighting to save the timber wolves, but then she ends up caught in a trap herself.
Claimed (2021)
Forever (Expected: March 28, 2023)
Mine (Expected: January 23, 2024)
Black Dagger Brotherhood Companion Novel
Finally, this companion novel acts like an in-world document. It has interviews with the characters, their dossiers, and deleted scenes. This is also where the short story, Father Mine, was first published.
#2 Black Dagger Brotherhood in Chronological Order
The second Black Dagger Brotherhood reading order is the one found on author J.R. Ward's website and it combines all of the interconnected series into one chronological timeline. That's because events in the multiple series do happen concurrently.
However, Ward has very recently published her first prequel to the series: Darius. This is currently an audiobook exclusive with an unknown timeline for print publication. However, this is not the best place to begin the series if you have never read the books before.
Dark Lover remains the best introduction to the characters, the world, and the setting. Following the first book in the series the two Black Dagger Brotherhood reading orders remain quite similar for the first nearly 15 books, before Ward began writing her spin-off series.
Summary of the Black Dagger Brotherhood Reading Order
Below you will find summaries for the first ten books by publication for you to start your Black Dagger Brotherhood reading order. This is a great place to begin reading these books for the first time as this will introduce you to Caldwell and the rules that bind this world.
The differences between the two Black Dagger Brotherhood reading orders is also quite subtle with this selection of books. That's because J.R. Ward does not often go back to insert books into the earlier chronological timeline. The exception to this is the latest audiobook exclusive Darius, which is a novella and has been left off this list of summaries.
But, to help you get acquainted with these passionate vampires, keep reading to find out more.
---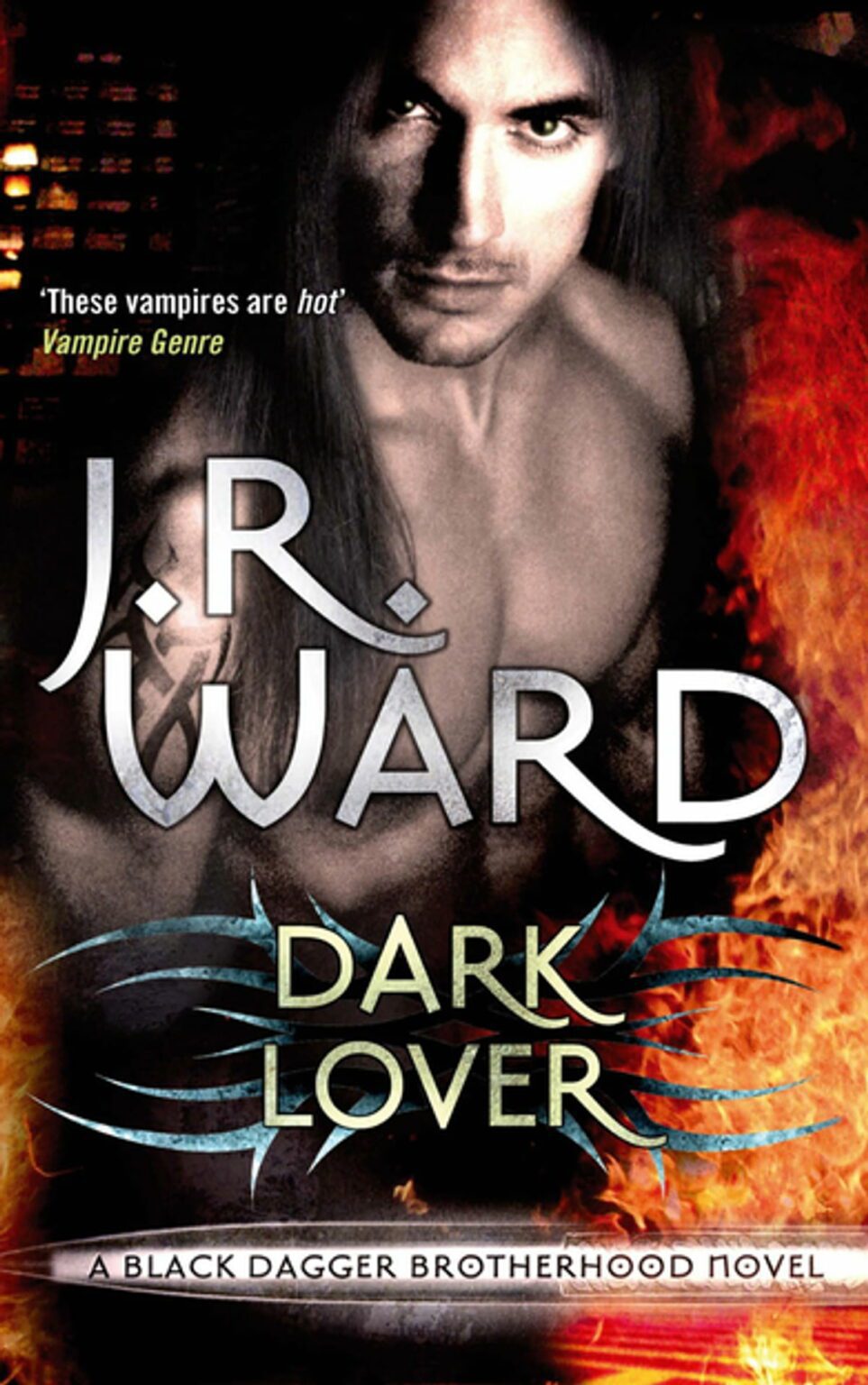 1. Dark Lover
The only purebred vampire left on the planet and the leader of the Black Dagger Brotherhood, Wrath has a score to settle with the slayers who killed his parents centuries ago.
But then his most trusted fighter is killed — orphaning a half-breed daughter unaware of her heritage or her fate. Now, Wrath must put down his dagger and usher the beautiful female into another world.
Racked by a restlessness in her body that wasn't there before, Beth Randall is helpless against the dangerously sexy man who comes to her at night with shadows in his eyes. His tales of the Brotherhood and blood frighten her. But his touch ignites a dawning new hunger — one that threatens to consume them both…
---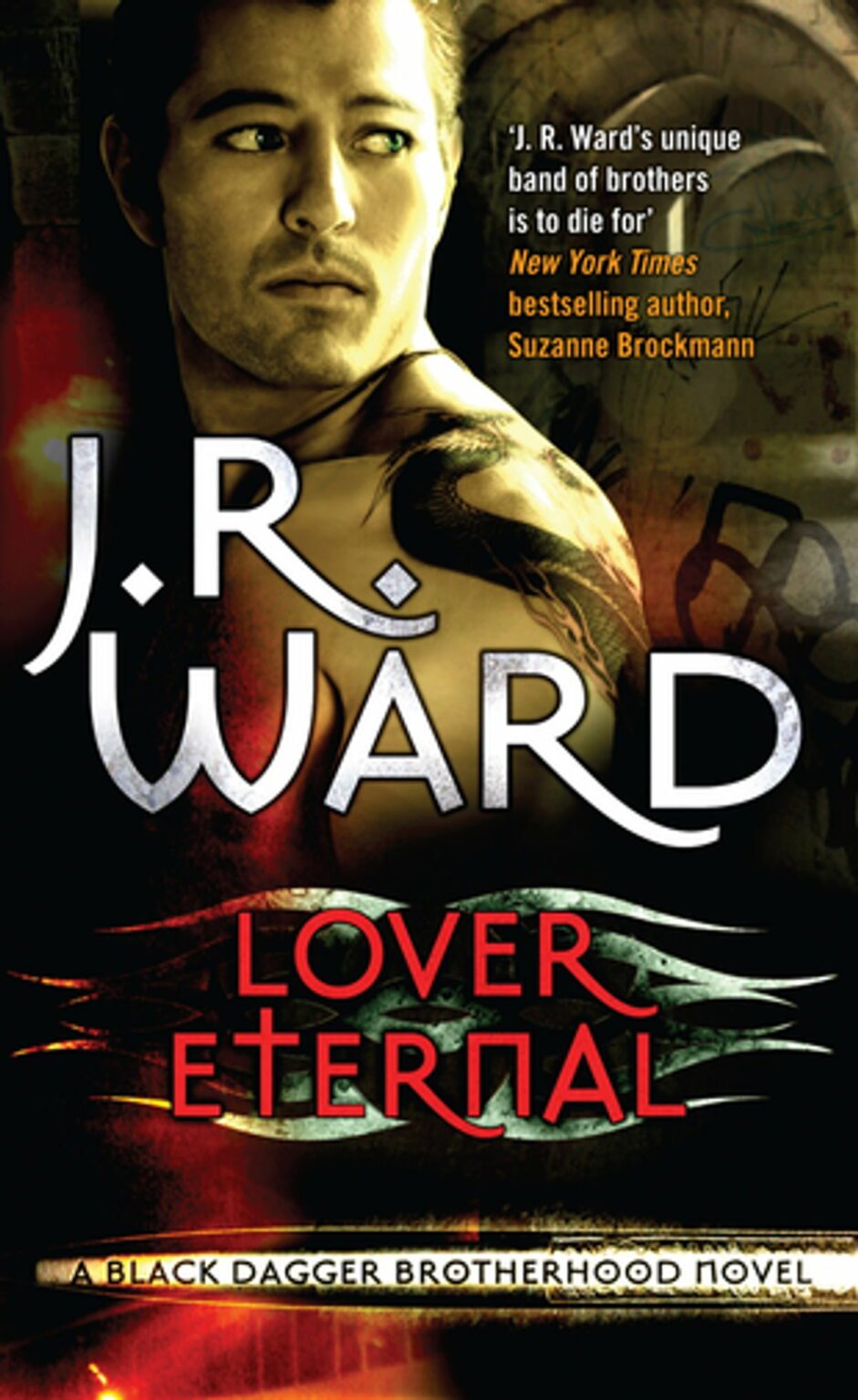 2. Lover Eternal
Within the Black Dagger Brotherhood, Rhage is the warrior vampire with the strongest appetites. He's the deadliest fighter, the most voracious lover, the quickest to act on his impulses.
He's also been cursed with two hundred years of hell. Possessed by a beast, he lives in fear of the times when his inner dragon comes out and he's a danger to everyone around him.
Meanwhile, Mary Luce has unwittingly found herself in the vampire world, and under Rhage's protection. With her own life-threatening curse to bear, she's not looking for love. Besides, she's stopped believing in saving grace and miracles long ago.
But when Rhage's intense sexual attraction turns into emotional bonding, he knows he must have her for his mate. As their enemies close in, Mary finds herself praying for something she fears she'll never have: Life eternal with the one she loves.
---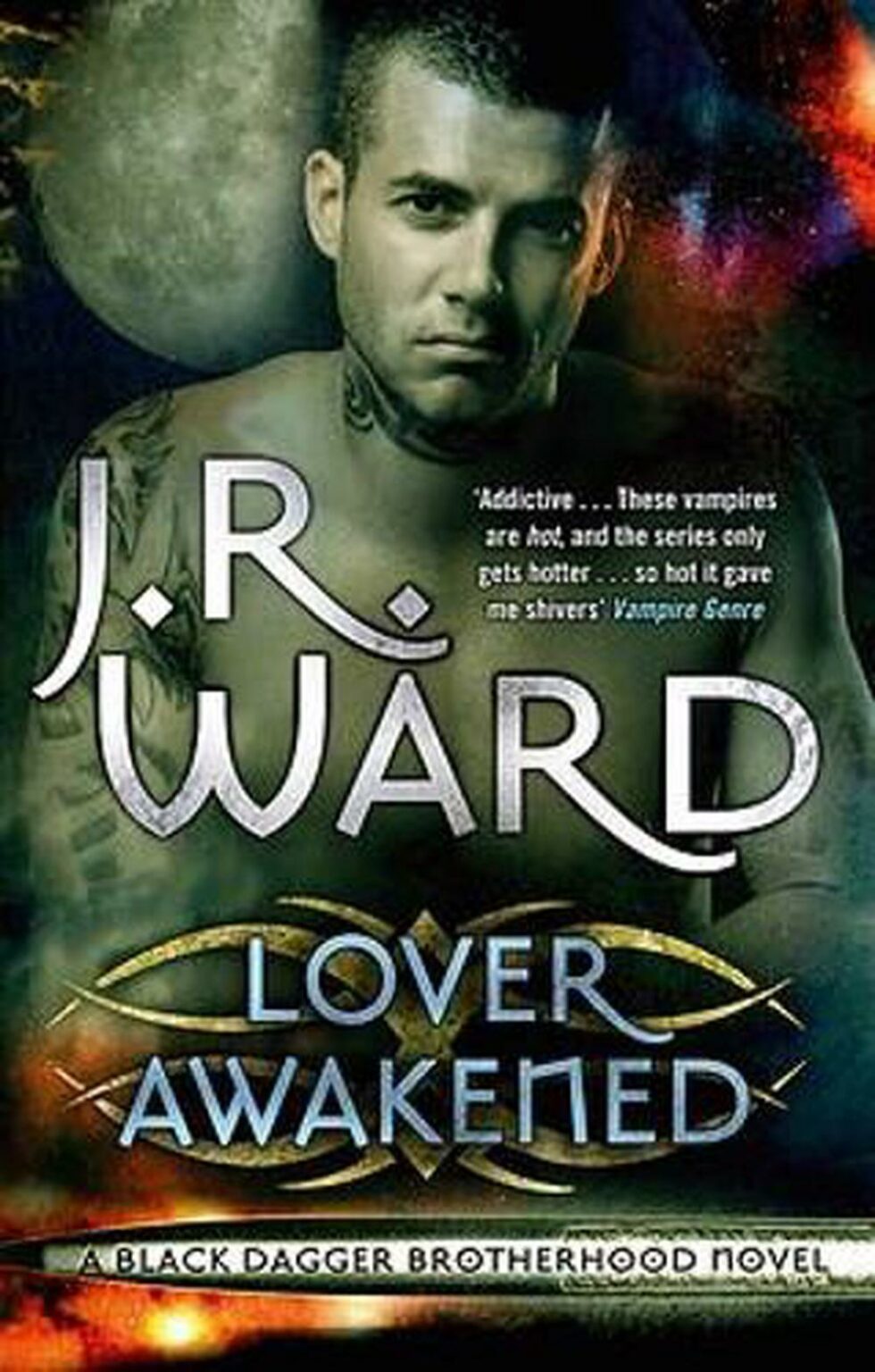 3. Lover Awakened
A former blood slave, Zsadist still bears the scars from a past filled with suffering and humiliation. Renowned for his unquenchable fury and sinister deeds, he is a savage feared by humans and vampires alike. Anger is his only companion, and terror is his only passion — until he rescues a beautiful female from the evil Lessening Society.
Bella is instantly entranced by the Brother's seething power. But even as their desire for each other begins to overtake them, Zsadist's thirst for vengeance against her abductor drives him to the brink of madness. Now Bella must help her lover not only overcome the wounds of his tortured past, but find a future with her…
---
4. Lover Revealed
Butch O'Neal is a fighter by nature. A hard-living ex–homicide cop, he's the only human ever to be allowed in the inner circle of the Black Dagger Brotherhood.
And he wants to go even deeper into the vampire world, because he's got nothing to lose.
His heart belongs to a female vampire, an aristocratic beauty who's way out of his league. So, if he can't have Marissa, then at least he can fight side by side with the Brothers.
Then fate curses him with the very thing he wants. When Butch sacrifices himself to save a civilian vampire from the slayers, he falls prey to the darkest force in the war.
Left for dead, he's found by a miracle, and the Brotherhood calls on Marissa to bring him back. But even her love may not be enough to save him.
---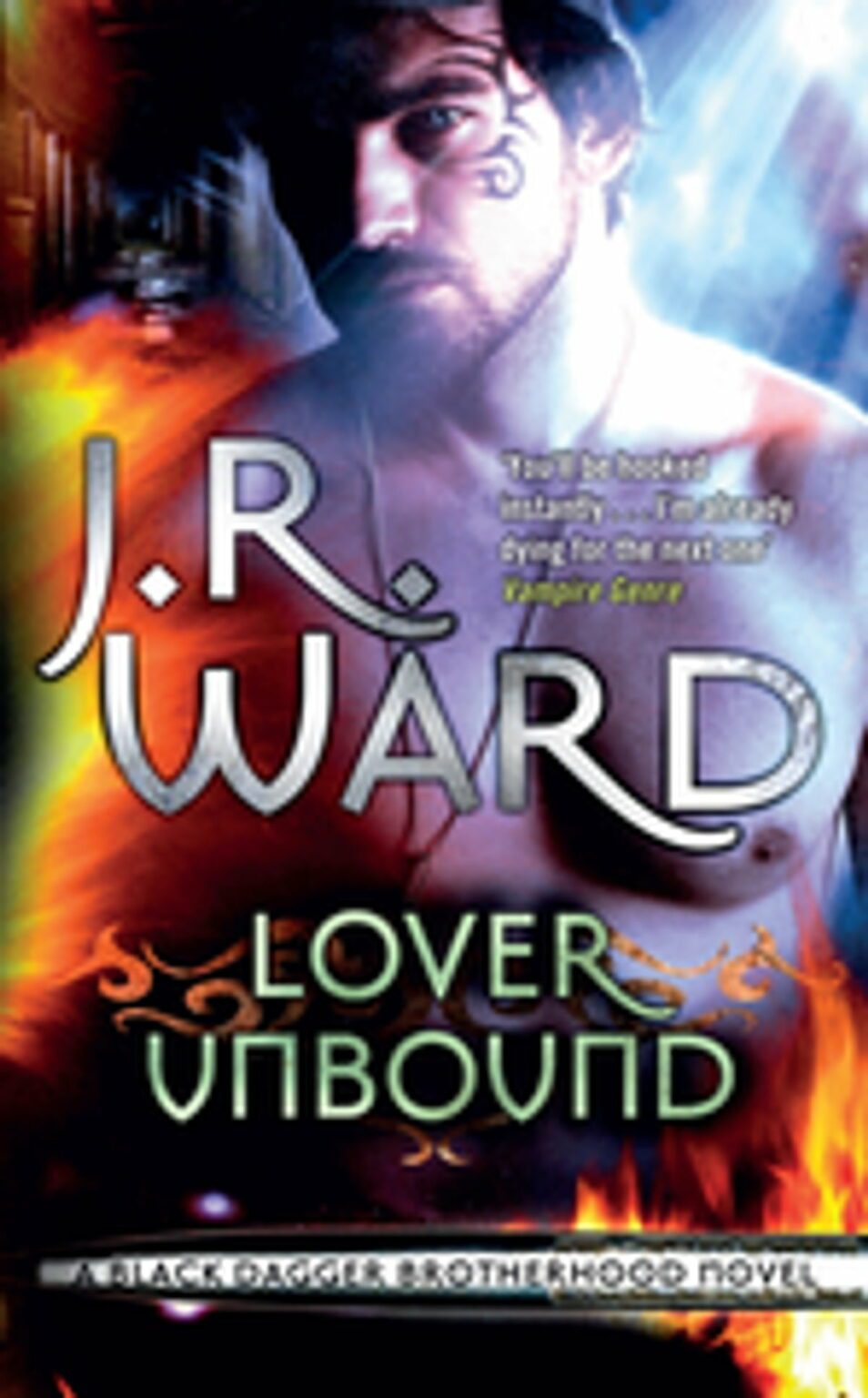 5. Lover Unbound
Ruthless and brilliant, Vishous, son of the Bloodletter, possesses a destructive curse and a frightening ability to see the future. As a pretrans growing up in his father's war camp, he was tormented and abused. As a member of the Black Dagger Brotherhood, he has no interest in love or emotion, only the battle with the Lessening Society.
But when a mortal injury puts him in the care of a human surgeon, Dr. Jane Whitcomb compels him to reveal his inner pain and taste true pleasure for the first time — until a destiny he didn't choose takes him into a future that cannot include her…
---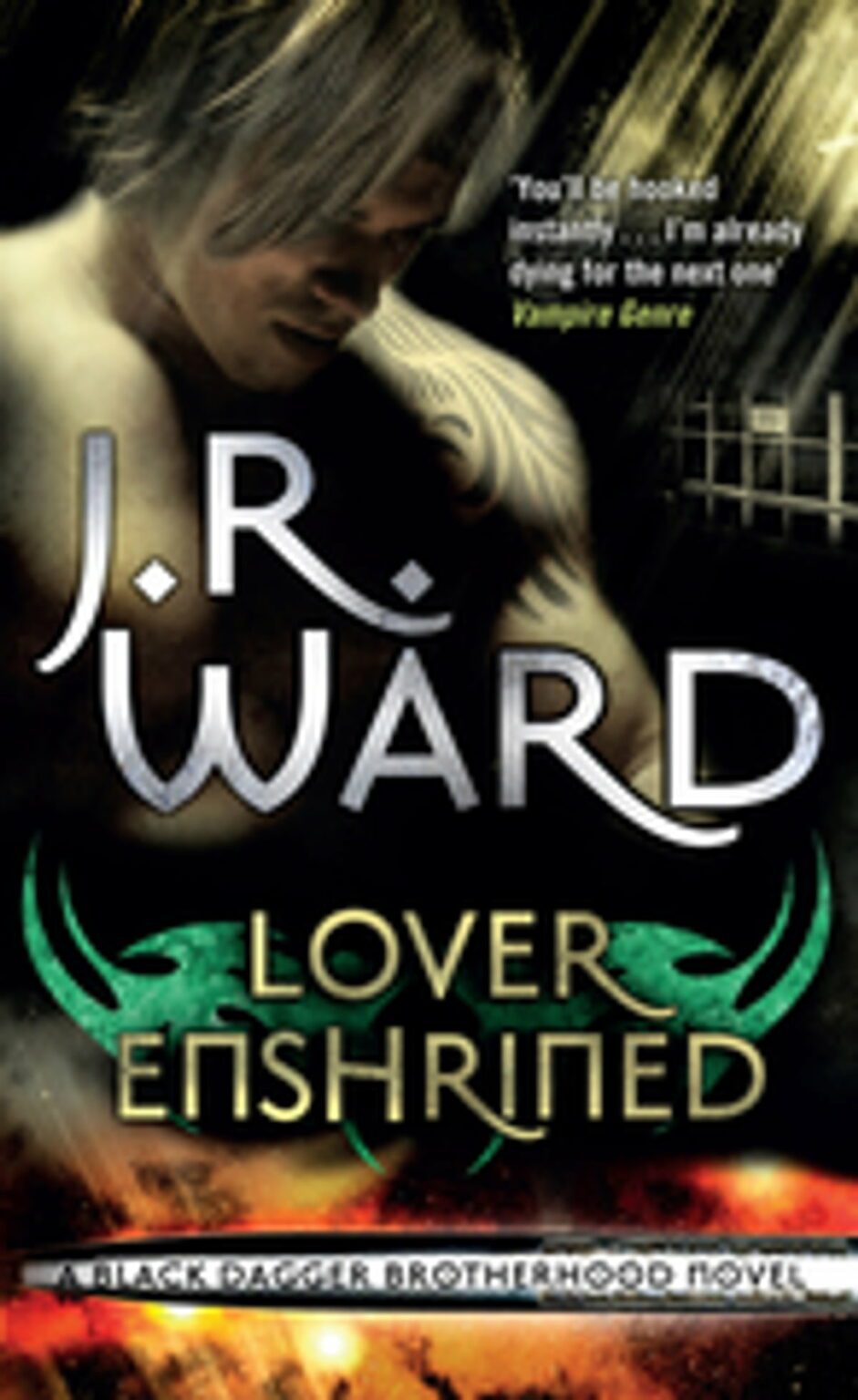 6. Lover Enshrined
In the shadows of the night in Caldwell, New York, there's a deadly war raging between vampires and their slayers. And there exists a secret band of brothers like no other — six vampire warriors, defenders of their race. And now, a dutiful twin must choose between two lives…
Fiercely loyal to the Black Dagger Brotherhood, Phury has sacrificed himself for the good of the race, becoming the male responsible for keeping the Brotherhood's bloodlines alive. As Primale of the Chosen, he is to father the sons and daughters who will ensure that the traditions of the race survive and that there are warriors to fight those who want all vampires extinguished.
As his first mate, the Chosen Cormia wants to win not only his body but his heart for herself — she sees the emotionally scarred male behind all his noble responsibility. But while the war with the Lessening Society grows more grim, and tragedy looms over the Brotherhood's mansion, Phury must decide between duty and love.
---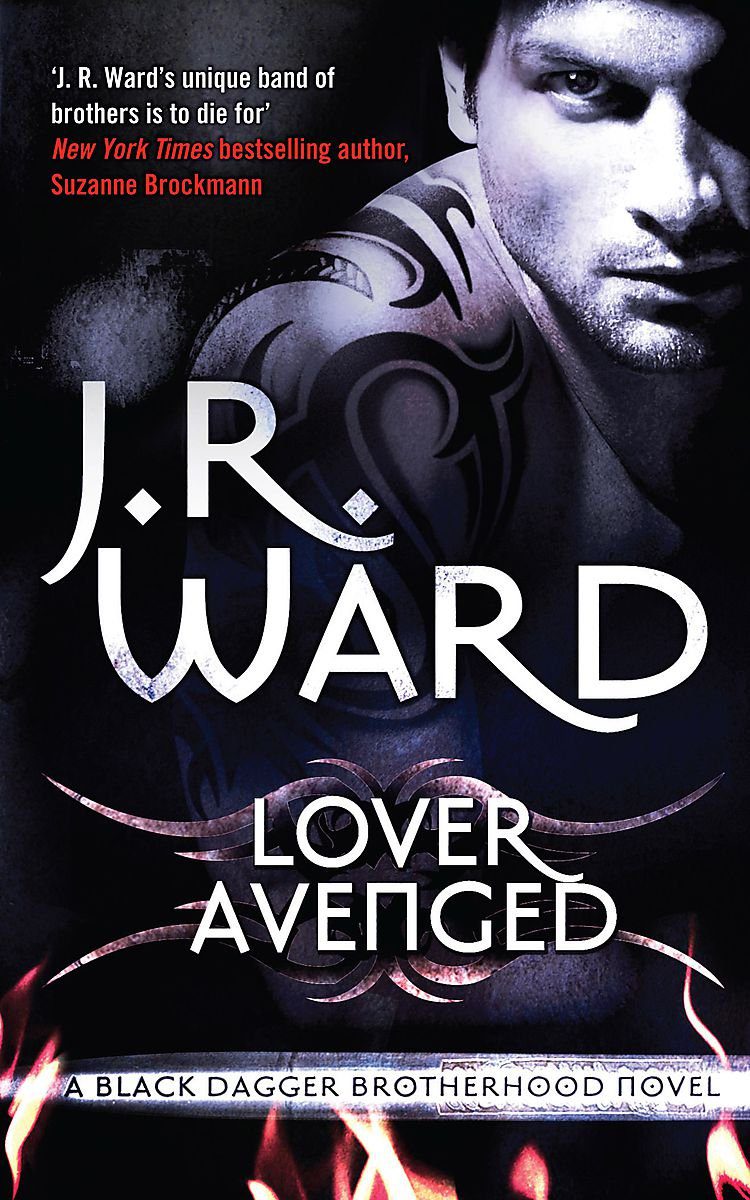 7. Lover Avenged
Caldwell, New York, has long been the battleground for the vampires and their enemies. It's also where Rehvenge has staked out his turf as a drug lord and owner of a notorious nightclub that caters to the rich and heavily armed. His dangerous reputation is exactly why he's approached to kill the leader of the Black Dagger Brotherhood — Wrath, the Blind King.
Rehvenge is used to living in the shadows and keeping his distance from the Brotherhood. As a symphath, his identity is a deadly secret. The revelation of which will result in his banishment.
But as Rehvenge is pulled into plots both within and outside of the Brotherhood, he turns to the only source of light in his darkening world. Ehlena is a vampire untouched by the corruption that has its hold on him — and the only thing standing between Rehvenge and eternal destruction…
---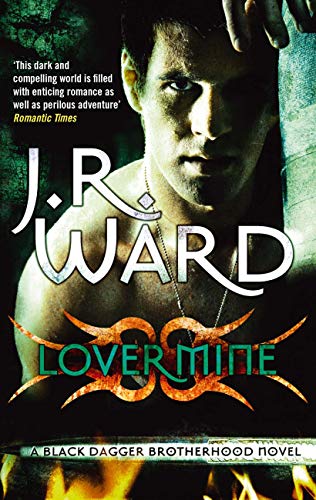 8. Lover Mine
John Matthew has come a long way since he was found living among humans, his vampire nature unknown to himself and to those around him. After he was taken in by the Brotherhood, no one could guess what his true history was — or his true identity.
Indeed, the fallen Brother Darius has returned, but with a different face and a very different destiny. As a vicious personal vendetta takes John into the heart of the war, he will need to call up on both who he is now and who he once was in order to face off against evil incarnate…and rescue his one true love.
---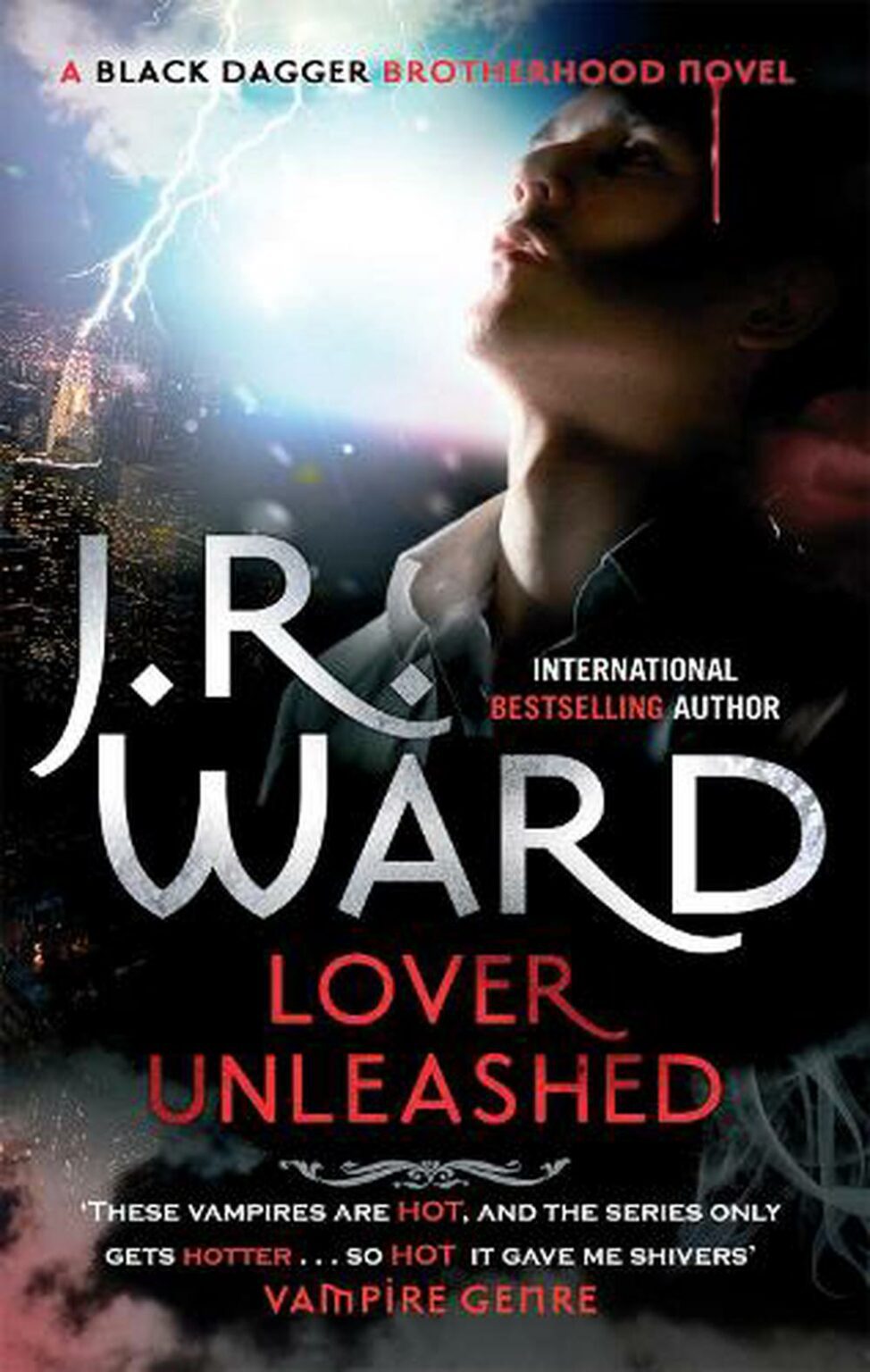 9. Lover Unleashed
Payne, twin sister of the Black Dagger Brother Vishous, suffers a devastating injury, and brilliant human surgeon Manuel Manello is called in to save her. Their attraction is instant, and as powerful as it is dangerous.
But as human and vampire worlds collide, a centuries-old score catches up with Payne and puts both her love and her life in jeopardy.
---
10. Lover Reborn
Ever since the death of his shellan, Tohrment has been a heartbroken shadow of the vampire leader he once was. Brought back to the Brotherhood by a self-serving fallen angel, he fights again with ruthless vengeance, unprepared for a new tragedy.
Seeing his beloved in dreams — trapped in a cold, isolated netherworld — Tohr turns to the angel Lassiter to save his former mate. The only way to rescue her is for Tohr to love another.
As war with the lessers rages, and a new clan of vampires vie for the Blind King's throne, Tohr struggles between an unforgettable past and a hot, passion-filled future. But can his heart let go and set all of them free?
---
Final Thoughts
With such a large series it can be intimidating to start the series from the beginning; however, that is the best way to read these books.
The first Black Dagger Brotherhood reading order is the best way to begin as it is the way Ward intended to introduce readers to her world. Also, those earlier books have a more traditional paranormal romance feel, which in itself is a great introduction.
Once you are fully settled into the world and understand the Brotherhood, that's about when Ward's universe begins to expand with her spin-offs. This is when the second Black Dagger Brotherhood reading order will come in handy, so you can keep track of the chronological timeline.
More Paranormal Romance Resources