The grand majority of Archer Mayor's books follow Lt. Joe Gunther in his role within the Vermont Bureau of Investigation. Gunther has a keen instinct in his investigations that results in tense, heart-pounding moments in the Archer Mayor books in order as Gunther finds himself up against formidable foes.
About Archer Mayor
Even though Archer Mayor has now lived in Vermont, the setting for most of his novels, for almost half a century now, his childhood was not so deeply rooted. Mayor moved around dozens and dozens of times growing up, in North America and Europe.
When his family moved back to the United States when he was 14, he had to learn the ropes of English grammar after living as a foreigner for years. Thankfully, he says, he has always been a bibliophile with an appreciation for how language sounds. So, he read relentlessly and continues to do so.
However, he doesn't read much within the mystery thriller genre anymore. That's because his working hours are split between writing his own mysteries and being surrounded by death as a death investigator for Vermont's Office of the Chief Medical Examiner. When he clocks out for the day he needs to have a separation from that crime and chaos, so he is more likely to reach for a history book or the occasional novel.
Furthermore, his Joe Gunther books were never intended to be murder mysteries. Rather, Mayor wanted to explore what motivates people to do crazy and improbable things. However, murder mysteries has become the best way to explain what these books are on the surface.
Before he became an author Mayor held a variety of jobs including photographer, newspaper writer, historian, police officer, EMT, volunteer firefighter, and researcher. All of his past experience, and current experience as a death investigator, funnels into his books.
Most of his writing falls within the universe of Joe Gunther, with the exception of one nonfiction book, but Mayor has not ruled out writing something else like a classic thriller or historical novel.
Archer Mayor Books in Order
Joe Gunther Books
This series follows the main character Joe Gunther as he investigates criminal wrongdoing within his role as a lieutenant on the Brattleboro, Vermont police force, before climbing the ranks. He has a keen instinct for crime and a quiet integrity that forms the backbone of his motivations. The State of Vermont with its beauty and small-town charm, and small-town politics, also play an integral role within this series.
While each book contains a new crime for Gunther to investigate, reading these Archer Mayor books in order of publication is the recommendation. That is because throughout such a lengthy series there are changes that take place within both his personal and professional life. If these books are read out of order there will be spoilers for this character development and progression.
Joe Gunther Short Stories
Archer Mayor has also written two short stories within the Joe Gunther universe. The first, Snow Blind, is very brief and takes place roughly some time after Tag Man. Meanwhile, Crosscut is slightly longer and takes place between Bury the Lead and Bomber's Moon.
Snow Blind (2012)
Crosscut (2019)
Nonfiction Book
Archer Mayor's one nonfiction work is about the lumber and oil business in Louisiana from the 1870s to the 1970s.
Anthology
Throughout his career Archer Mayor has also contributed to one anthology with the short story Instinct.
The Mysterious Press Anniversary Anthology: Celebrating 25 Years (2001) (Out of Print)
A Summary of Archer Mayor Books in Order
Whether you're looking for a refresher on the series or are looking to begin this series for the first time, below you will find summaries for the first ten Joe Gunther by Archer Mayor books in order. These summaries will give you a glimpse into the popular series which has been around for more than three decades.
---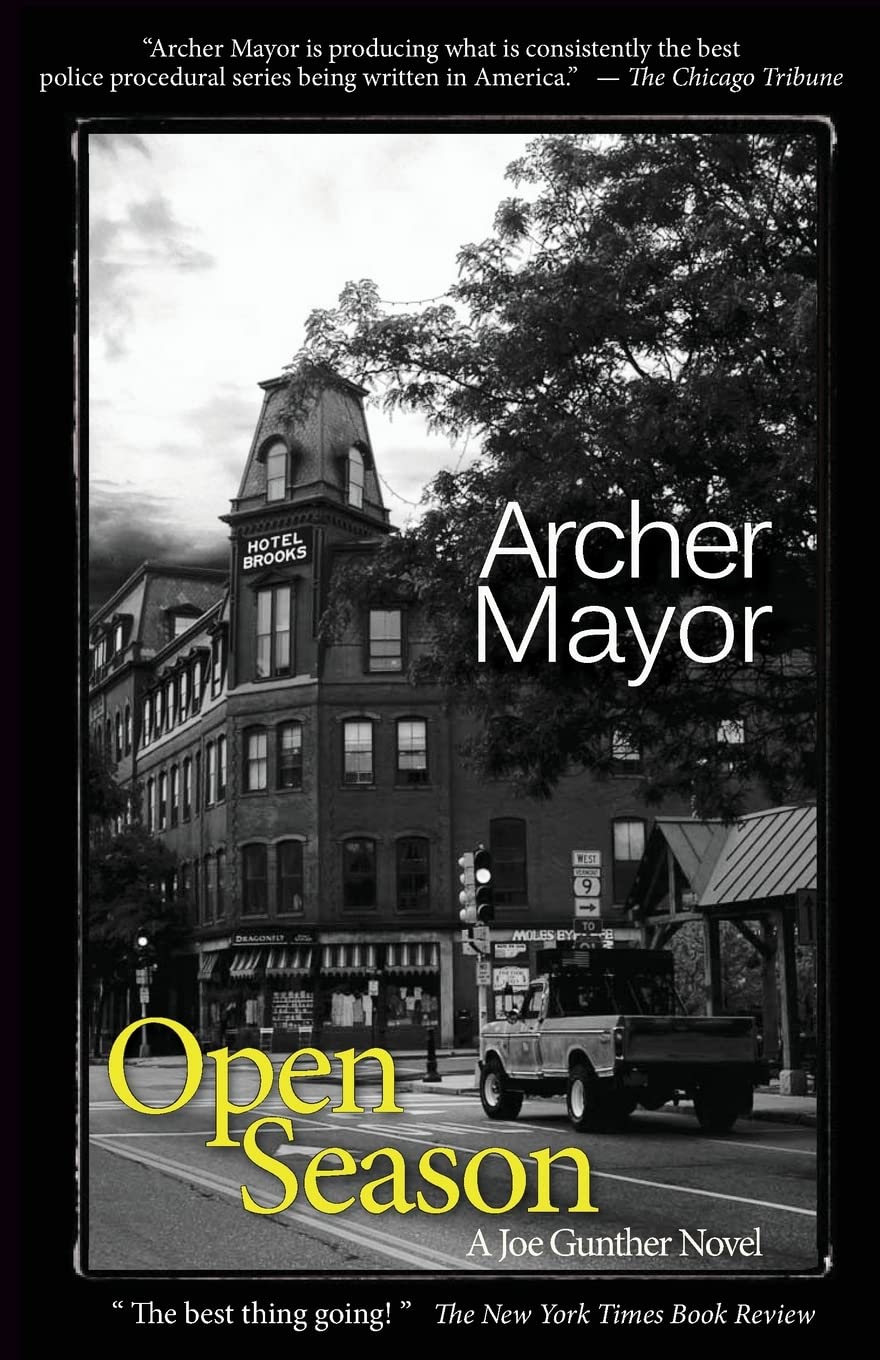 1. Open Season
Lt. Joe Gunther of the Brattleboro, Vermont police force has a serious problem. In a community where a decade could pass without a single murder, the body count is suddenly mounting. Innocent citizens are being killed — and others set-up — seemingly orchestrated by a mysterious ski-masked man.
Signs suggest that a three year-old murder trial might lie at the heart of things, but it's a case that many in the department would prefer remained closed. A man of quiet integrity, Lt. Gunther knows that he must pursue the case to its conclusion, wherever it leads.
---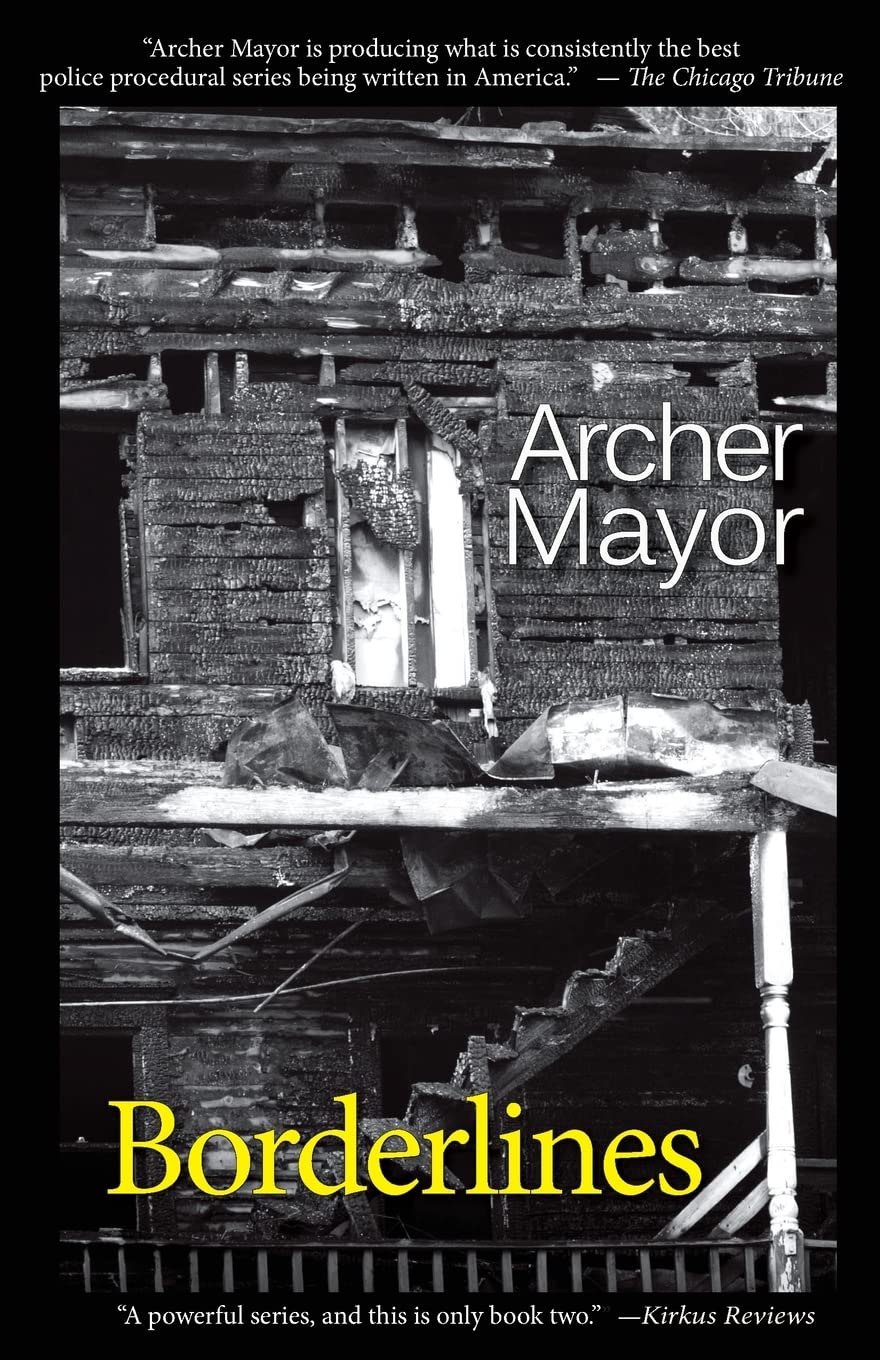 2. Borderlines
Seconded to the State's Attorney's office, Lt. Joe Gunther is in Vermont's Northeast Kingdom investigating a minor embezzling case. It's a pleasant distraction, and a chance to reconnect with old friends, but when a house fire reveals itself to be arson, compounded by murder, Gunther can't help but investigate.
Suddenly, he finds himself enmeshed in a web of animosity between put-upon townspeople, the state police, angry parents, and members of a reclusive sect. Murder follows murder, yet no one seems to be telling Gunther the whole truth — not even his childhood friends — and truth is what he desperately needs if he's to stop the killings.
---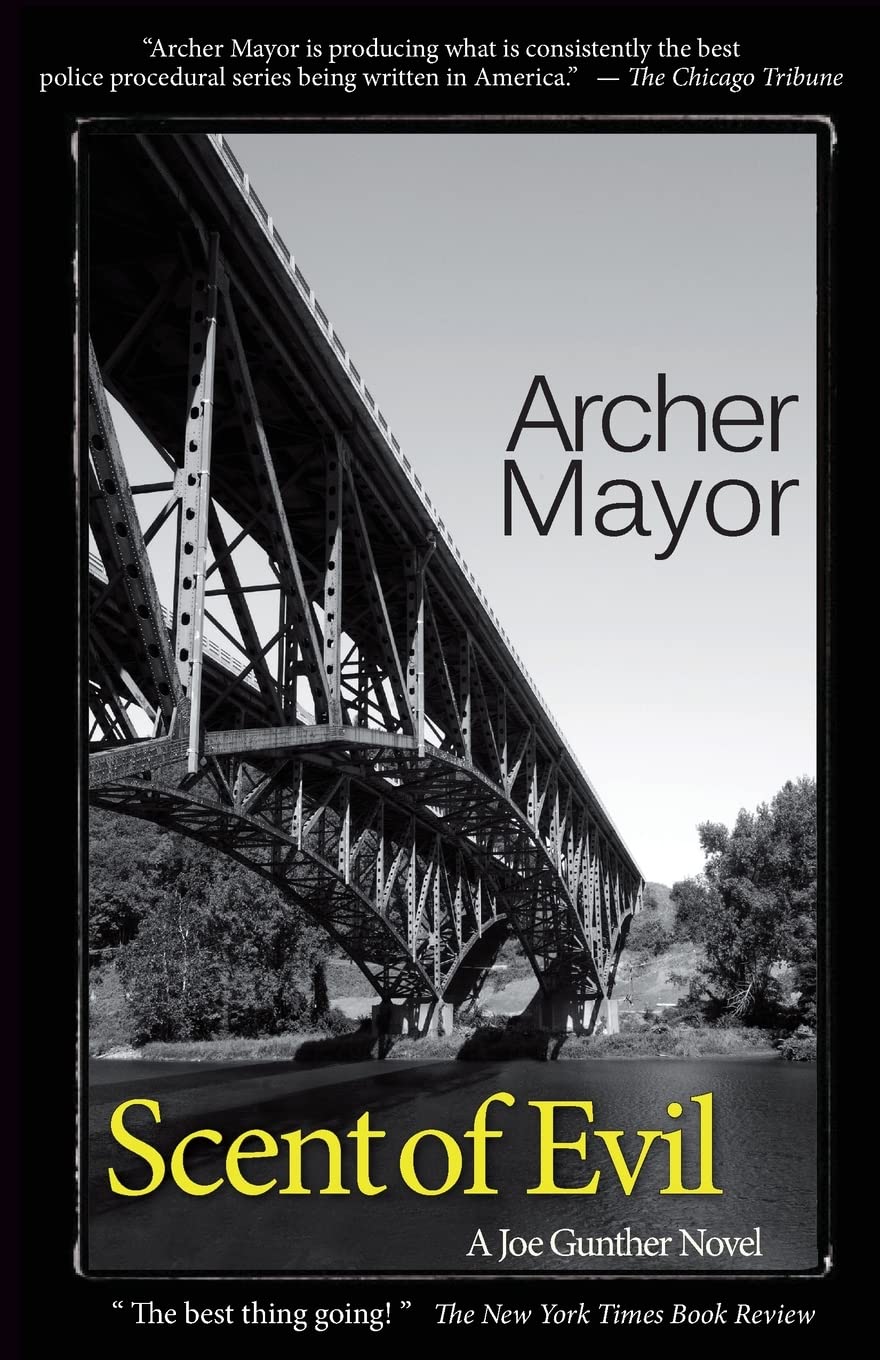 3. Scent of Evil
When the body of a fast-living young stockbroker turns up in a shallow grave, suspicion first falls on a cuckolded policeman. Lt. Joe Gunther investigates the increasingly bizarre details of the crime, but finds that he's too far behind events to prevent a second murder.
Indeed, whoever is responsible always seems to be a few steps ahead, as if there's a leak on the force. Sweltering August heat does nothing to calm the increasingly agitated town selectmen, who demand results.
---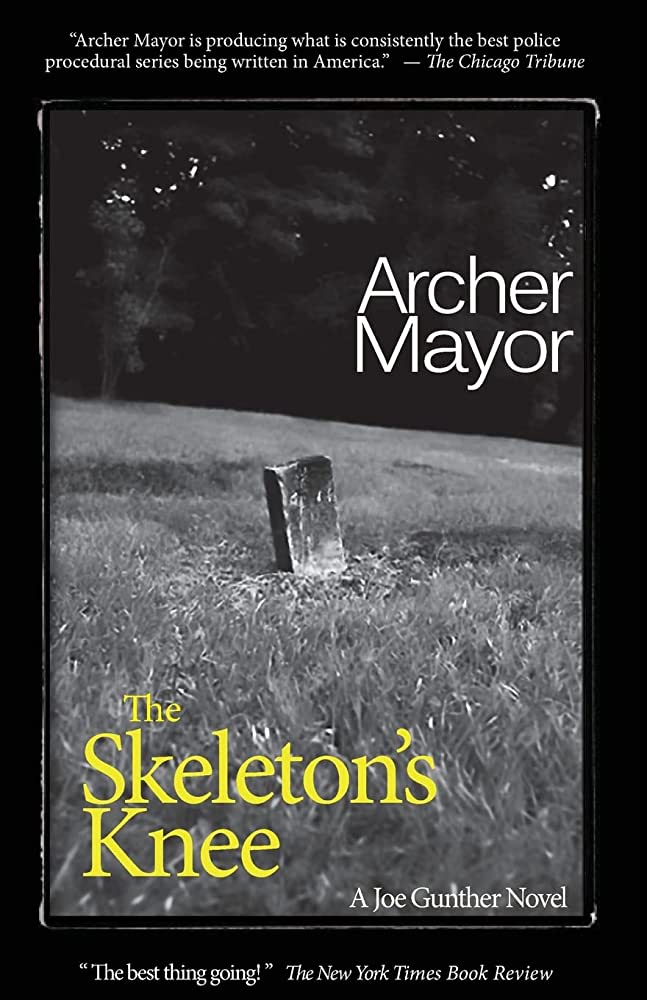 4. The Skeleton's Knee
When a reclusive market gardener's death proves to stem from a 20 year-old bullet wound, Lt. Joe Gunther is presented with a very cold homicide to solve. But who was the victim exactly?
A deeply private man eking out an ascetic existence from a hardscrabble mountain field, Abraham Fuller was virtually unknown to his neighbors, in the manner of someone pursuing more than mere solitude. The discovery of a duffle of unmarked bills and a body buried in the garden patch suggests that Fuller had motives beyond misanthropy.
Nor is it such a cold case either, as someone seems willing to kill to ensure that old secrets remain buried.
---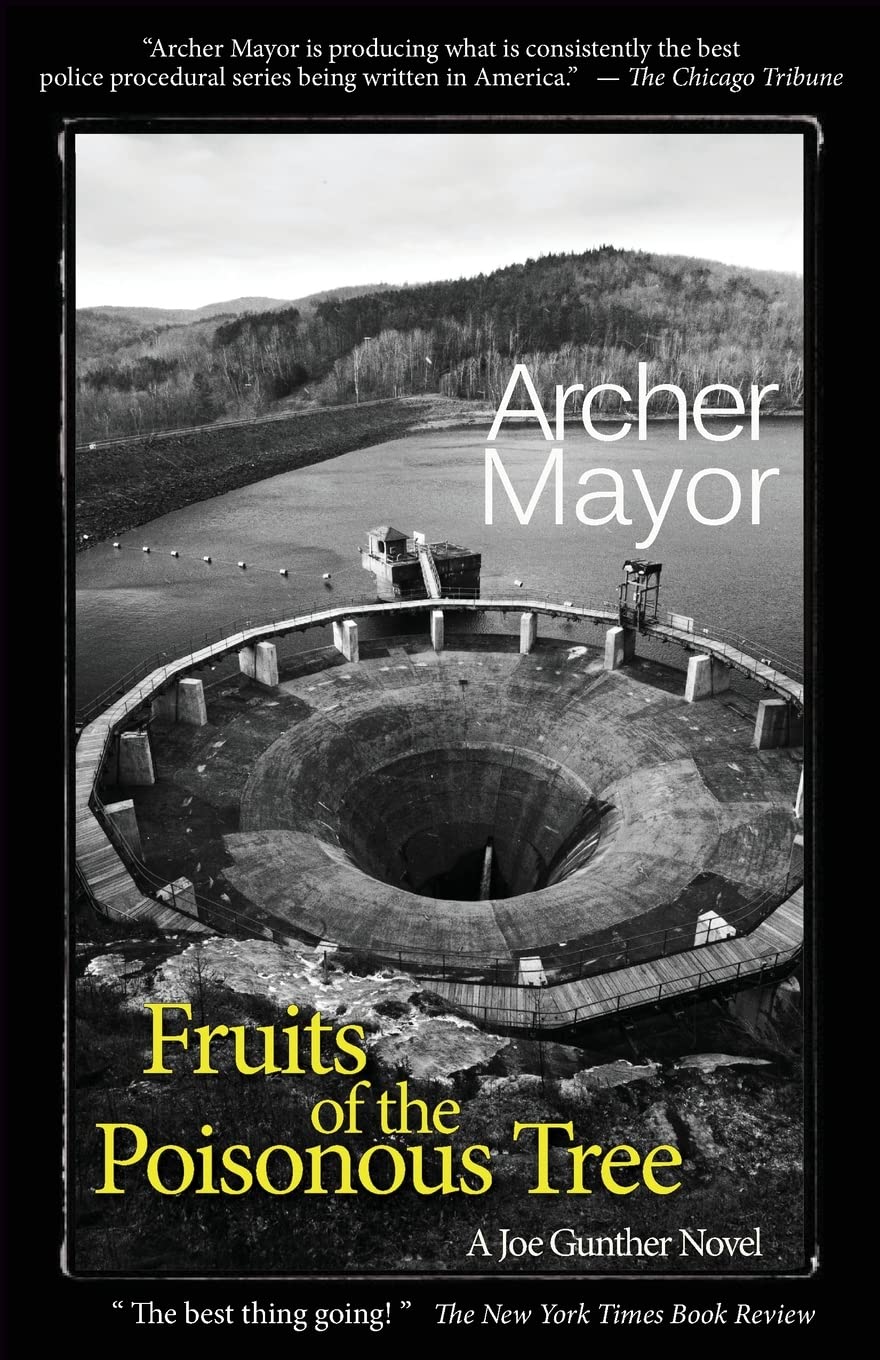 5. Fruits of the Poisonous Tree
Gail Zigman, town selectwoman and Joe Gunther's companion of many years, is raped, and the detective finds himself caught between the media, local politicians, and a network of well-meaning victims' rights advocates as he tries to put his own feelings aside and follow the trail of evidence.
Every lead seems to point to a single, obvious suspect, but is the evidence too perfect? Risking his friendship with Gail, the respect of his peers, and his own life, Lt. Gunther keeps digging, hoping to find out if the man they have in jail is rightly there, or if the evidence against him is tainted.
---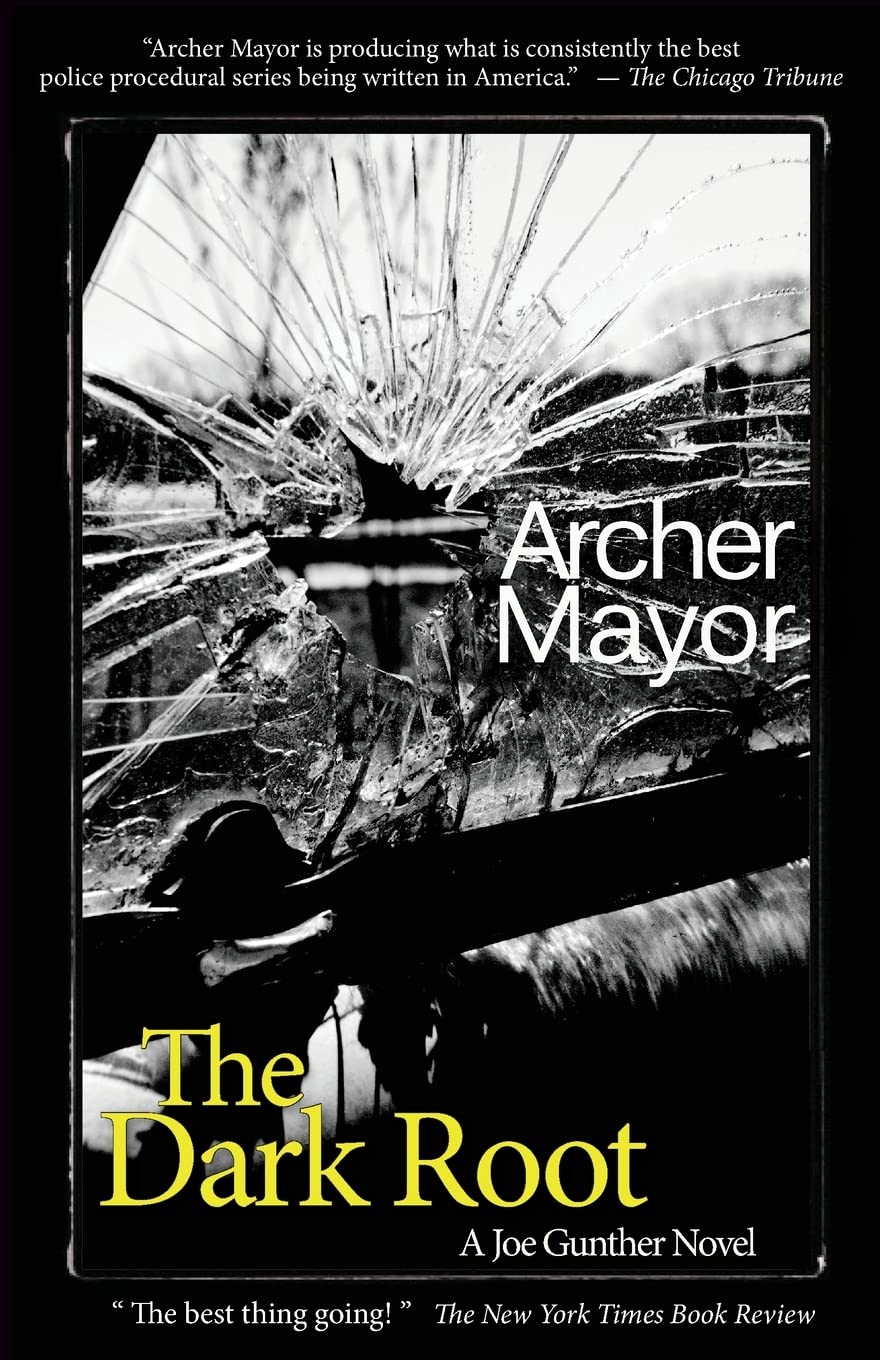 6. The Dark Root
A brutal home invasion shocks Brattleboro's small Asian community, but no one's talking. Undeterred, Joe Gunther digs deeper and discovers a cross-border smuggling route carrying drugs, contraband, and illegal aliens into and out of Canada.
Operating below the radar for years, competition between underworld rivals is bringing it into the light with deadly consequences. International jurisdiction is a complicated thing, and Gunther will have to collaborate with the FBI, the Border Patrol, and the Mounties in the pursuit of justice.
---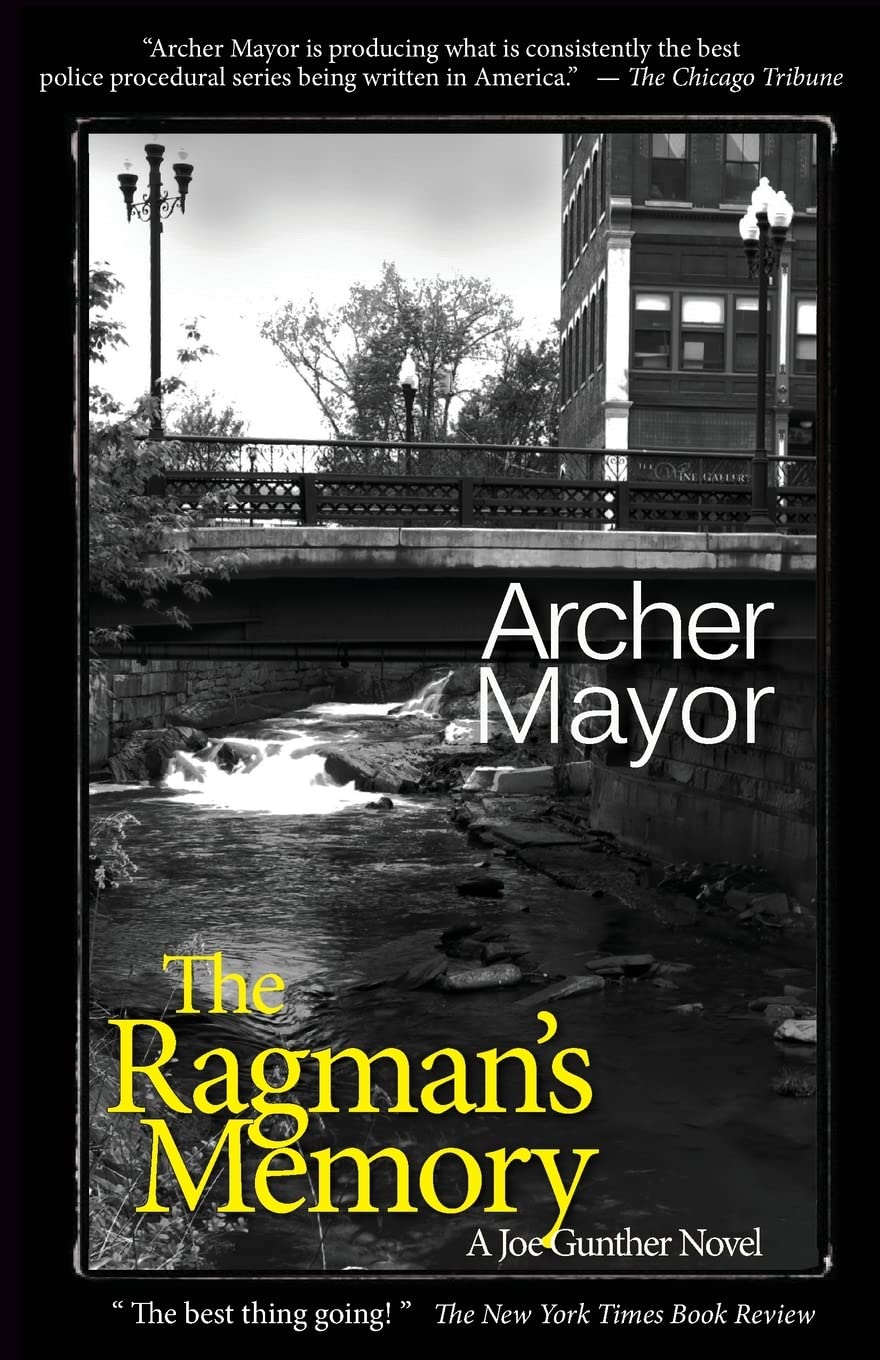 7. The Ragman's Memory
A small girl brings Joe Gunther a bird's nest — made partially of human hair. In the search to put a body, and an identity, to the hair's owner, Joe comes upon an unexplained death, a grisly murder, and a sudden disappearance.
All seem to be part of a puzzling web of municipal corruption, blackmail, and industrial espionage. A shell-shocked World War II vet nicknamed "The Ragman" may hold the key to it all, if Joe can get him to talk before the murderer strikes again.
---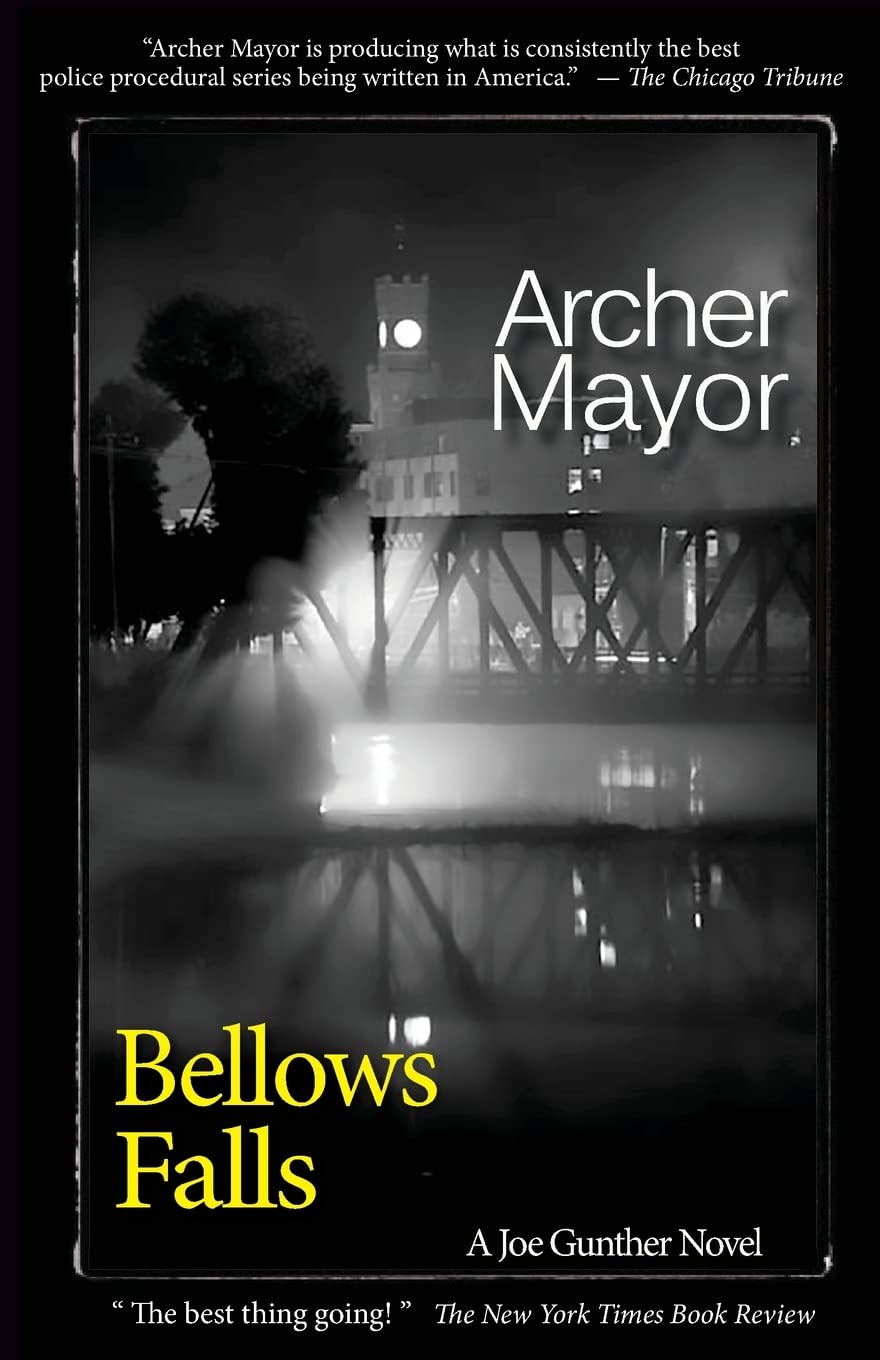 8. Bellows Falls
Honoring a request to conduct a minor Internal Affairs investigation for a small-town police department, Joe Gunther travels upriver to the town of Bellows Falls. But there's more to this case than a young officer's embarrassment.
Soon rumors of police corruption, spousal abuse, drug deals, and murder begin to engulf the little river town — and Joe is the one responsible for separating fact from fiction, which is becoming a dangerous task…
---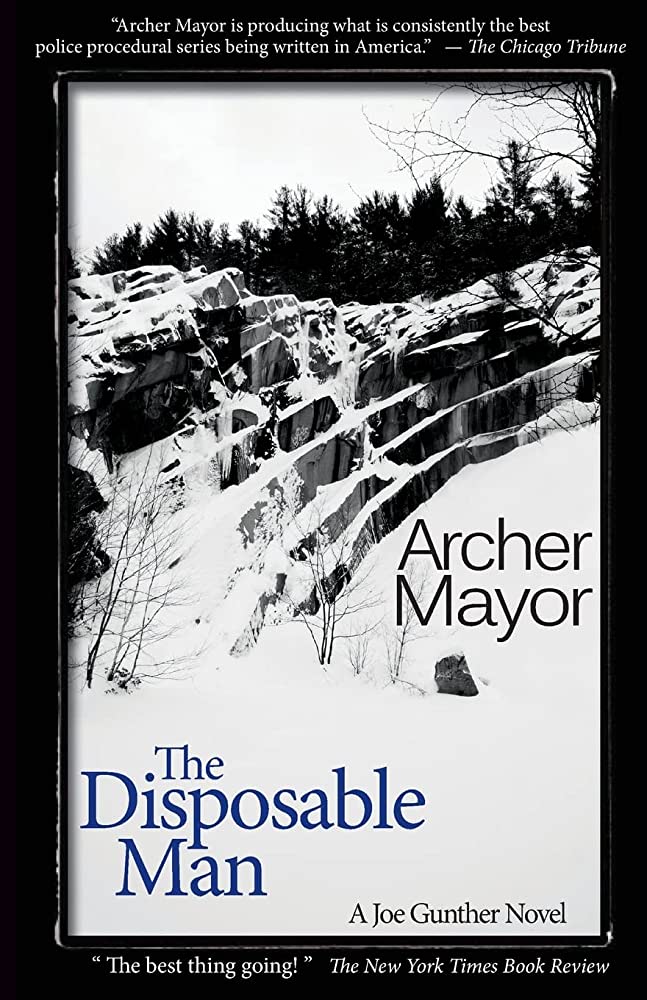 9. The Disposable Man
When a local quarry yields up a garroted body with bad dental work and toes tattooed in Cyrillic, Joe Gunther figures it for a Russian mafia killing, rare as that might be in Vermont. But it's so very…tidy. So very…professional.
Then the CIA calls, inviting Gunther down to Washington for some friendly "assistance" with his case. Suddenly he's caught up a shadowy game of cross and double-cross — manipulated by cynical cold warriors who seem not to have gotten the memo — and Gunther soon realizes that he's a pawn that both sides are willing to sacrifice.
---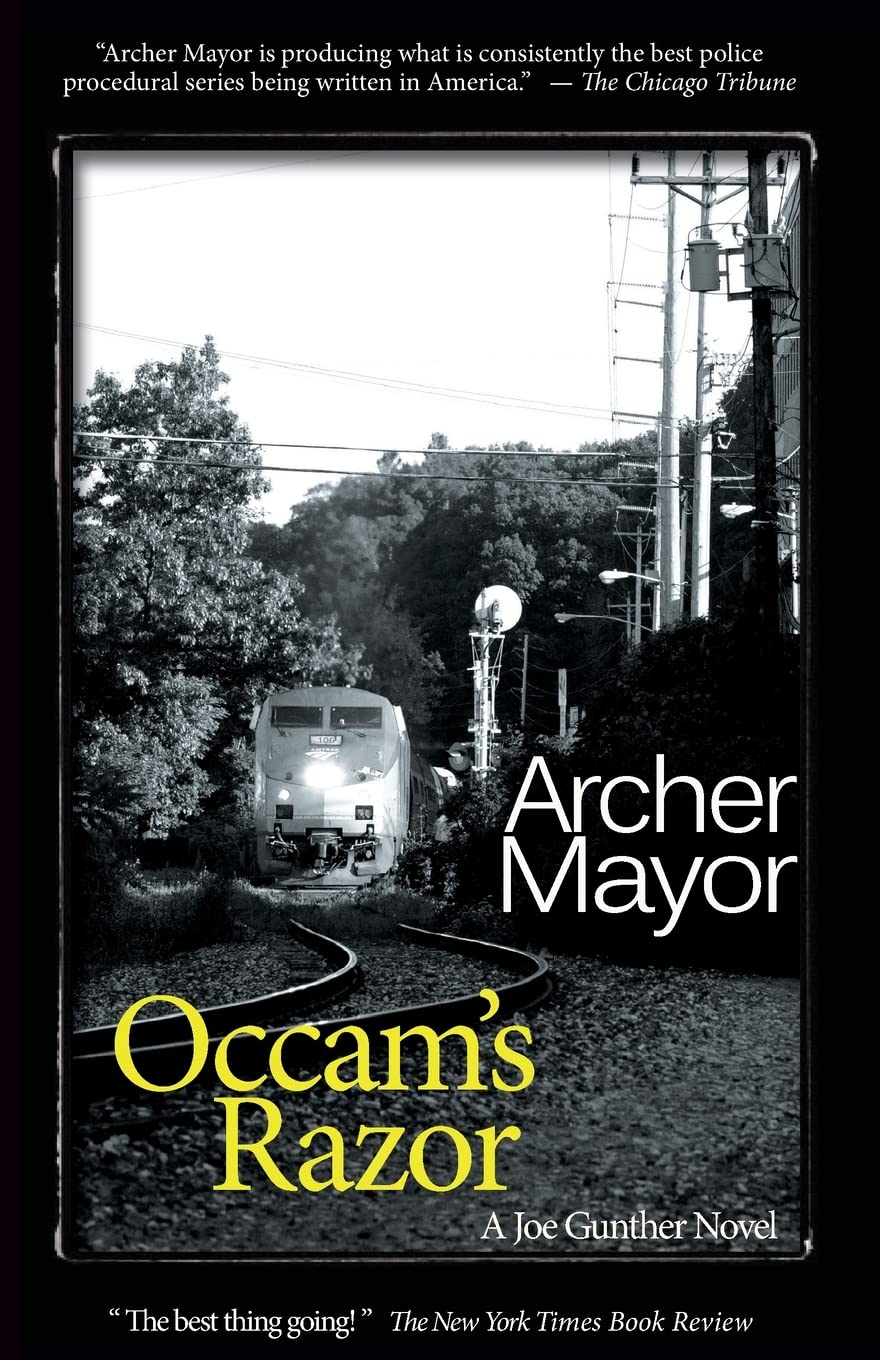 10. Occam's Razor
The body was positioned so that the train neatly obliterated its head and hands. Dressed in a homeless man's clothes with empty pockets, it might easily be passed-off as an unfortunate John Doe. And yet…
Joe Gunther has a knack for knowing when things don't quite add up, and the math in this case is all kinds of wrong. Add in a toxic waste dumping scheme, a stabbing, and a whole lot of state politics… If Occam's razor were applied to Gunther's caseload, how many incisions would it make?
---
Final thoughts
With brilliant precision, the author's lived experience as a death investigator is peppered into the Joe Gunther by Archer Mayor books in order. Pulling from arriving onto the scene for hundreds of dead bodies, Mayor brings a realism to his works of fiction, as well as humanity and compassion from his time with grieving families.
These mystery thrillers are especially brilliant to anyone who has spent time in Vermont, as Mayor brings the state to life in his Joe Gunther series.
More Mystery Thriller Resources