The Cat Who books in order are cozy, comforting mysteries that are perfect for any bibliophile and feline fan. These books by Lilian Jackson Braun follow Jim Qwilleran and his two cats Koko and Yum Yum.
The prizewinning reporter frequently finds his assignments turn into investigations as he stumbles across dead bodies. Thankfully his cat Koko has an investigative instinct that proves favorable to keep Qwilleran safe and find the murderer in question.
About Lilian Jackson Braun
The author behind The Cat Who books is Lilian Jackson Braun. While there are 29 books in this series and three short story collections, there could have been many more if Jackson Braun had not been pushed out of the publishing industry after the success of her first three The Cat Who books in order.
That's because she refused to add sex and violence to her fourth book at the demands of her publisher, causing her to part ways with the company. It was at her husband's insistence that she resubmit the manuscript for publication following her retirement from the Detroit Free Press 18 years later, and so followed another 25 books before her death in 2011.
She was born in 1913 in Massachusetts and died in South Carolina at the age of 97. Following the publication of her first three books, the critical response was generally favorable with the books being described as having an essential warmth and cozy charm.
However, despite the crux of the plot in her books being murder, Jackson Braun refused to include sex and violence in her books. Her books, therefore, are endearing whodunnits within a cozy small town setting.
The Cat Who books take place in Pickax, Moose Country, which is 400 miles north of everywhere. The fictitious region is greatly reminiscent of Michigan, where Jackson Braun and her husband lived for many years.
The Cat Who Books in Order
Each book in this series follows a new murder mystery. However, if possible, the best way to read The Cat Who books in order is by following the order of publication. This way readers will be properly introduced to Jim Qwilleran and understand his unique relationship with his two cats.
Despite the 18-year break that Jackson Braun took from writing this series, the publication order does follow the chronological order. Therefore in following this reading order, you will not stumble across any potential spoilers for investigations or character development.
Allegedly, there is also a 30th book in this series which was never released: The Cat Who Smelled Smoke. However, Jackson Braun retired from writing in 2007 some years before her death.
Short Story Collections
In addition to the full-length novels, there are also three short story collections that depict the adventures of Jim Qwilleran, Koko, and Yum Yum.
The Cat Who Had 14 Tales (1988)
Anthologies
Finally, Lilian Jackson Braun was the editor for three anthologies throughout her career, which are collected below. These feline anthologies are out of print, however, second hand copies may be available.
Mystery Cats (1989) (Out of Print)
More Mystery Cats (1993) (Out of Print)
Mystery Cats III (1995) (With Cynthia Manson – Out of Print)
A Summary of The Cat Who Books in Order
Now that you know about all The Cat Who books in order, it's time to take a closer look at the first ten books in the series. These summaries will be the perfect refresher if you're preparing for a reread, or give you a better understanding of these cozy mysteries. However, if you have never read these books before, the below summaries will contain minor spoilers for character development.
---
1. The Cat Who Could Read Backwards
The world of modern art is a mystery to many. But for Jim Qwilleran, it turns into a mystery of another sort when his assignment for The Daily Fluxion leads down the path to murder.
A stabbing in an art gallery, vandalized paintings, a fatal fall from a scaffolding — this is not at all what Qwilleran expects when he turns his reporter talents to art. But Qwilleran and his newly found partner, Koko the brilliant Siamese cat, are in their element — sniffing out clues and confounding criminals intent on mayhem and murder.
---
2. The Cat Who Ate Danish Modern
Jim Qwilleran isn't exactly overwhelmed by his new assignment for The Daily Fluxion. Interior design has never been one of his specialties and now he's supposed to turn out an entire magazine on the subject every week.
But the first issue of Gracious Abodes is barely off the presses when Qwilleran finds himself back on more familiar territory — the exclusive residence featured on the cover has been burglarized and the lady of the house found dead.
Now Qwilleran and his brilliant Siamese cat, Koko, have their respective moustache and whiskers twitching. And when Koko starts pawing clues in the dictionary and sniffing designer furniture, Qwilleran finds himself doing a feature on a very clever murder…
---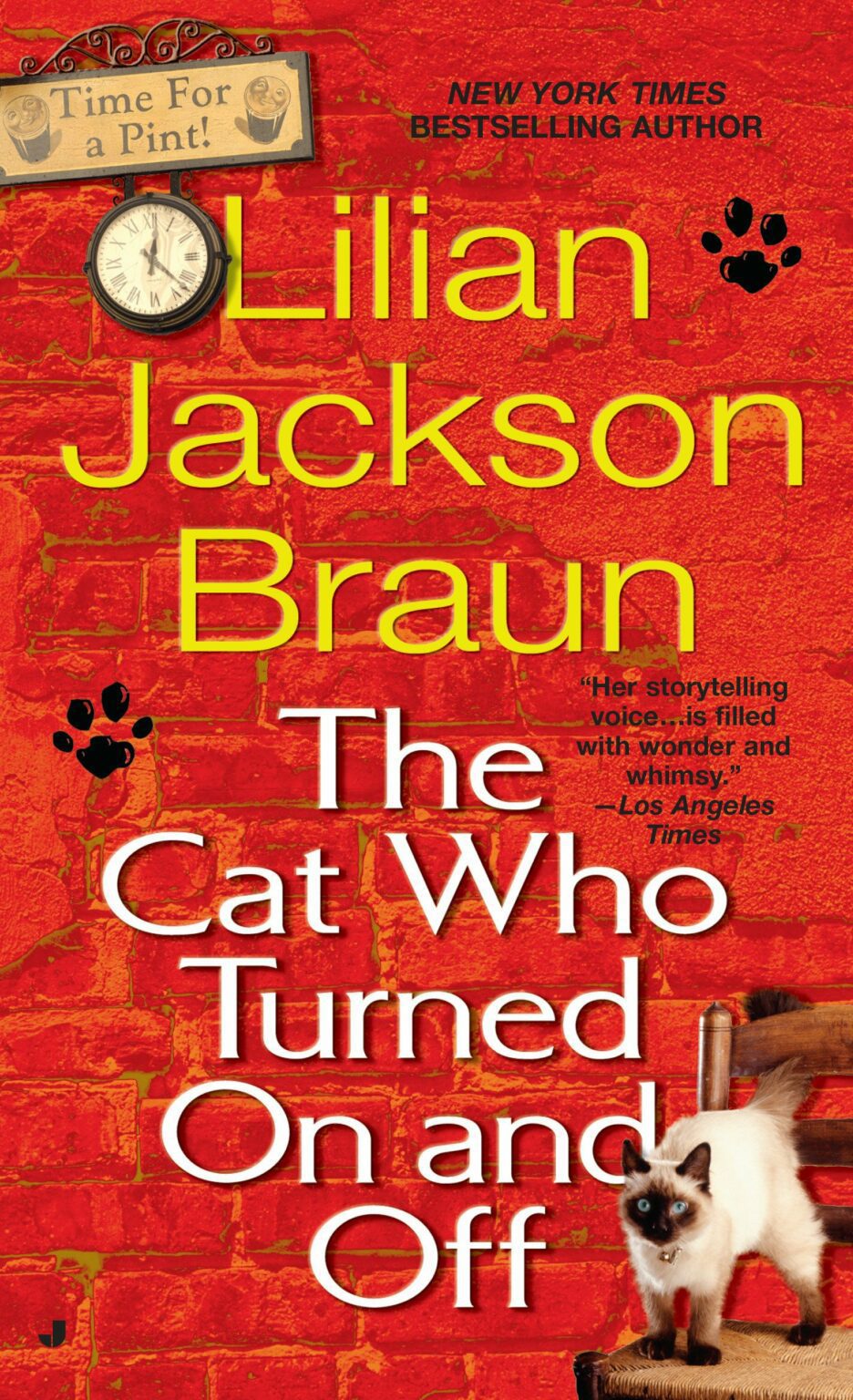 3. The Cat Who Turned On And Off
When Qwilleran decides to do a feature story on Junktown, he gets more than he bargained for. Not the dope den he anticipated, Junktown is a haven for antique dealers and collectors — as strange a lot as the crafty reporter has ever encountered.
When a mysterious fall ends the career — and the life — of one of Junktown's leading citizens, Qwilleran is convinced it was no accident. But, as usual, it takes Koko to prove he's right.
---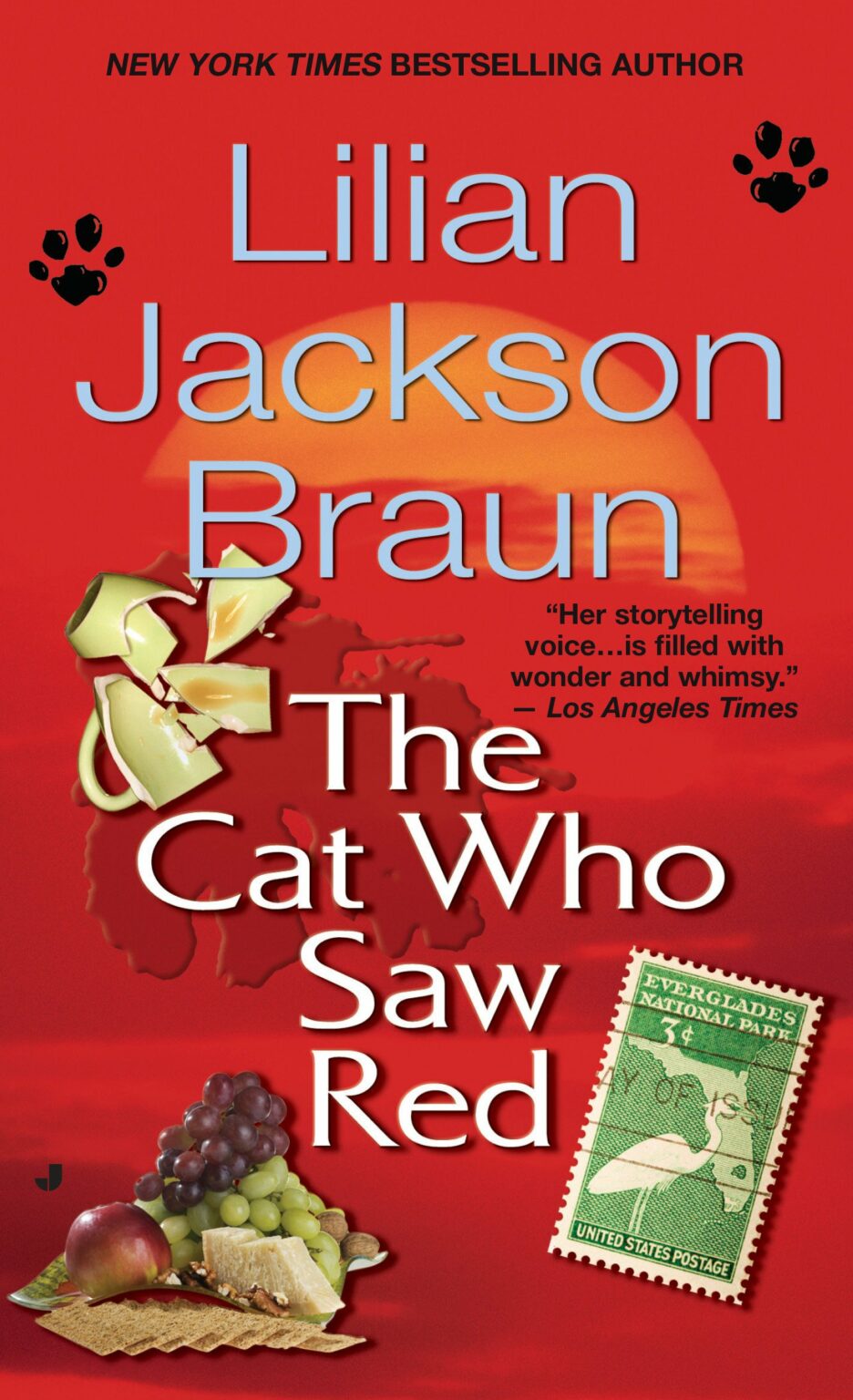 4. The Cat Who Saw Red
Something is amiss at Maus Haus. Not just the mystery of an unsolved "suicide" which hangs over the old mansion, but something ominous in the present-day residence. When Qwilleran moves in to work on his new gastronomical assignment, strange things begin to happen.
First it's a scream in the night, then a vanishing houseboy. But when his old girlfriend disappears, something has to be done. Qwilleran, Koko, and Yum Yum set out to solve the mystery — and find a murderer.
---
5. The Cat Who Played Brahms
Is it just a case of summertime blues or a full-blown career crisis? Newspaper reporter Jim Qwilleran isn't sure, but he's hoping a few days in the country will help him sort out his life. With cats Koko and Yum Yum for company, he heads for a cabin owned by a longtime family friend named Aunt Fanny.
But from the moment he arrives, things turn strange. Eerie footsteps cross the roof at midnight. The townsfolk become oddly secretive. And then, while fishing, Qwilleran hooks on to a murder mystery.
Soon Qwilleran enters into a game of cat and mouse with the killer, while Koko develops a sudden and uncanny fondness for classical music…
---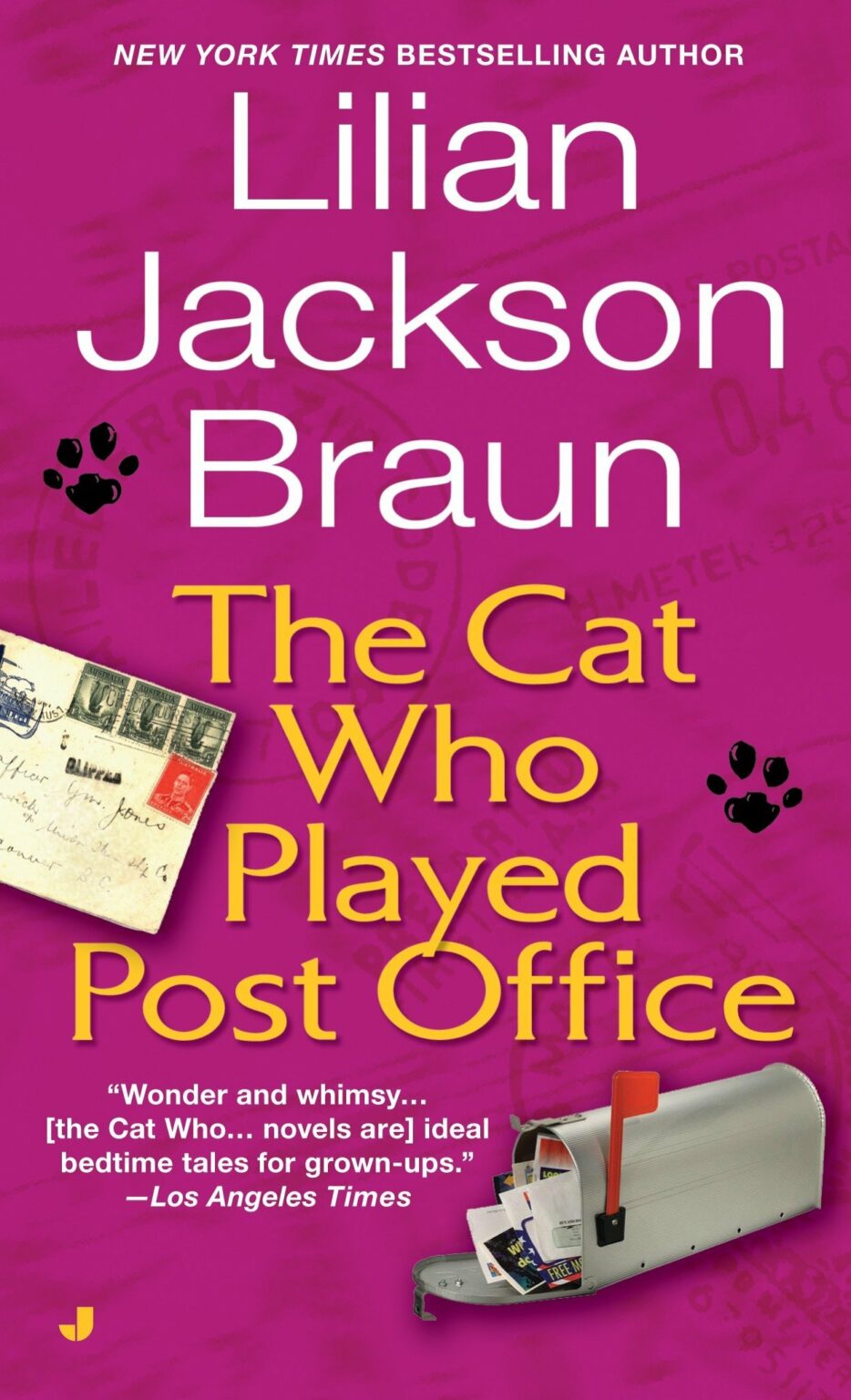 6. The Cat Who Played Post Office
Inheriting unexpected millions has left reporter Jim Qwilleran looking like the cat who swallowed the canary. While his two Siamese cats, Koko and Yum Yum, adjust to being fat cats in an enormous mansion, Qwill samples the lifestyles of the rich and famous by hiring a staff of eccentric servants.
A missing housemaid and a shocking murder soon show Qwilleran the unsavory side of the upper crust. But it's Koko's purr-fect propensity for finding clues amid the caviar and champagne that gives Qwill pause to evaluate the most unlikely suspects — before his taste for the good life turns into his last meal…
---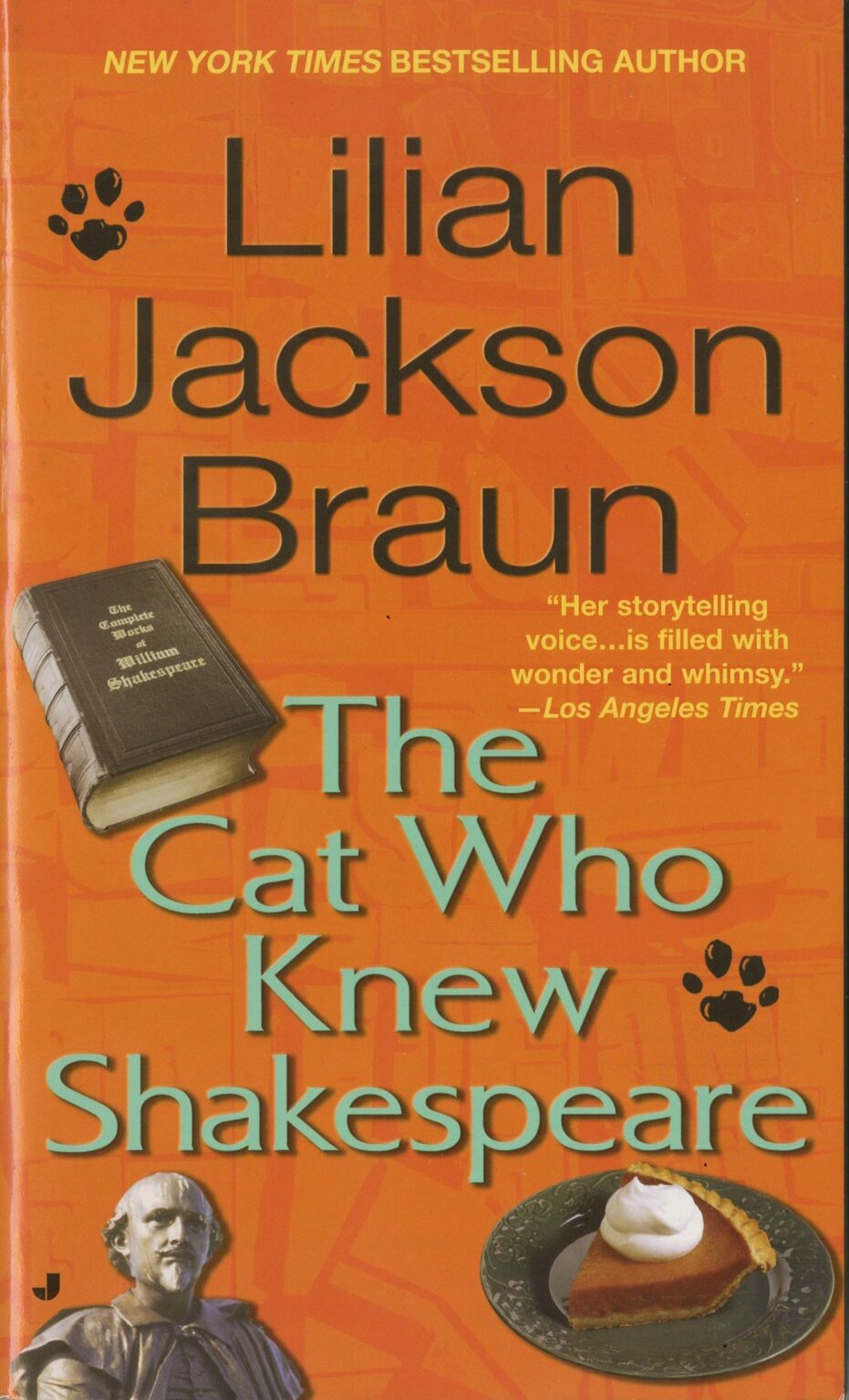 7. The Cat Who Knew Shakespeare
An accident has claimed the life of the local paper's eccentric publisher, but to Qwilleran and his feline friends it smells like murder. They soon sniff out a shocking secret, but Koko's snooping into an unusual edition of Shakespeare may prove catastrophic…
That's because somewhere in Pickax, a lady loves not wisely but too well, a widow is scandalously merry, and a stranger has a lean and hungry look. The stage is set for Qwilleran, Koko, Yum Yum, and the second act of murder most meow…
---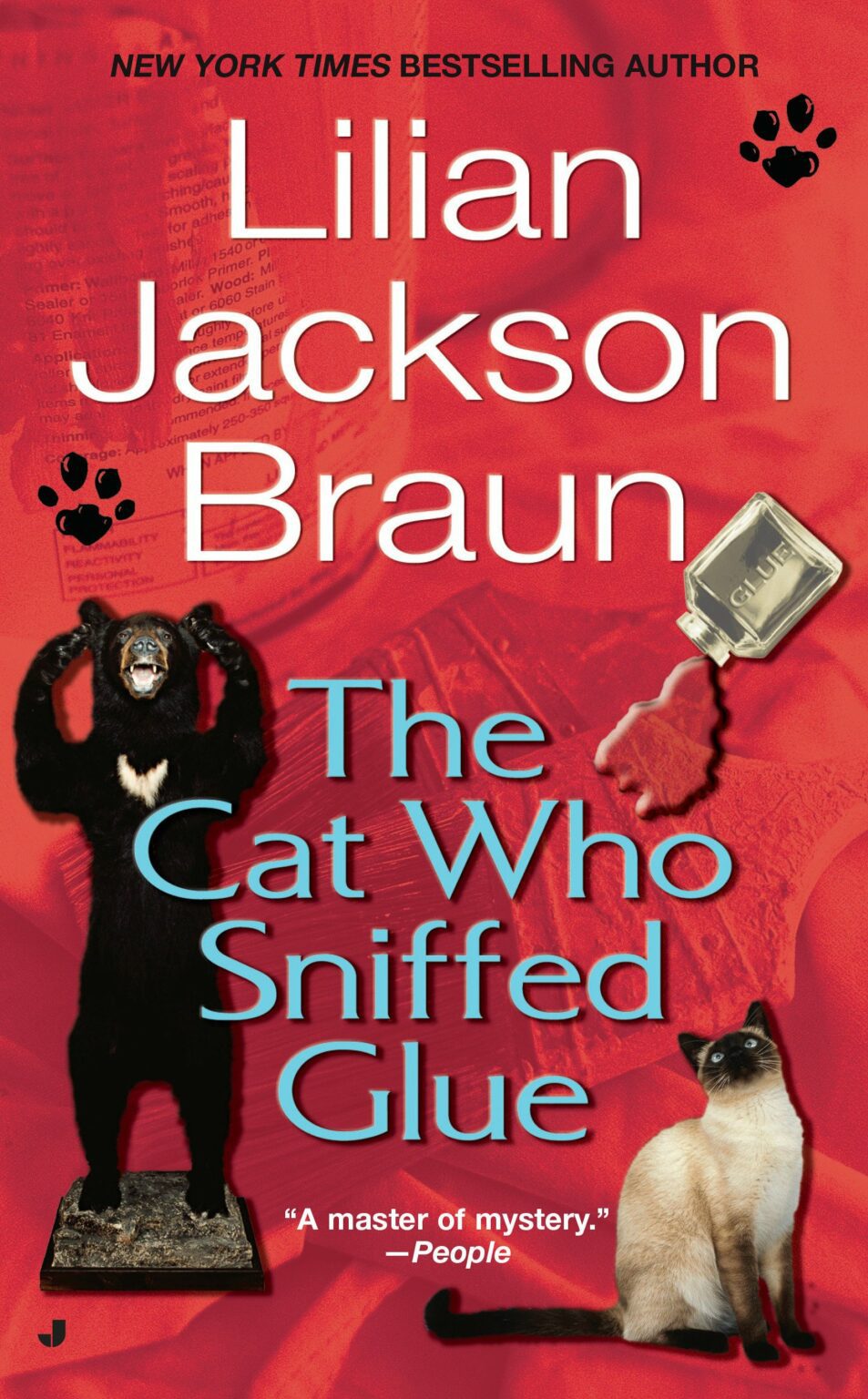 8. The Cat Who Sniffed Glue
Having inherited millions, Jim Qwilleran and his two feline companions, Koko and Yum Yum, are preparing to settle down into a life of purrfect luxury in Pickax. That is, until the son of a rich banker and his wife are found murdered.
To the police it looks like a robbery gone awry. But then Koko develops an odd appetite for glue. Qwill doesn't spot the clue until his beloved Siamese's taste for paste tangles them in a web of love, danger, and their stickiest case yet.
---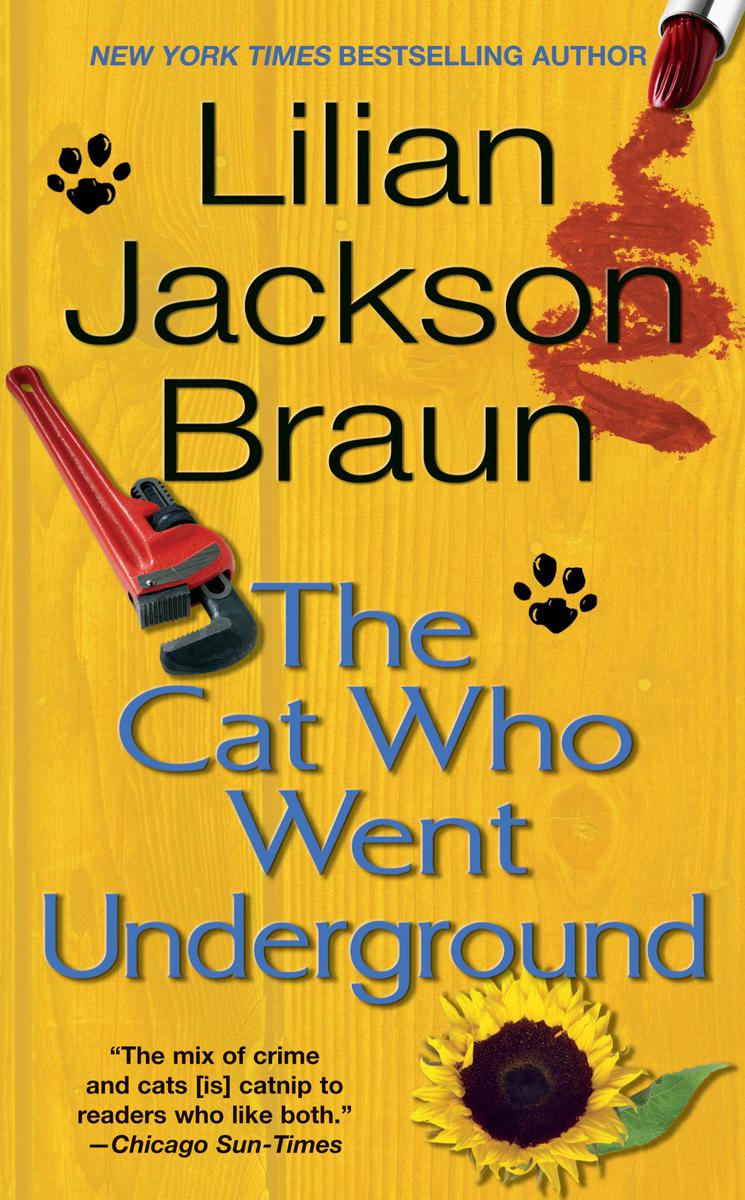 9. The Cat Who Went Underground
The trio's vacation in Moose County starts out ominously with the disappearance of a handyman hired to patch up Qwilleran's cabin. But the felines really start throwing catfits when they come across a dead body or two…
A serial killer may be right under Koko's nose, and now this ingenious Siamese must dig deeper to clear poor Qwilleran of suspicion — and dig up the motive for a catastrophic crime.
---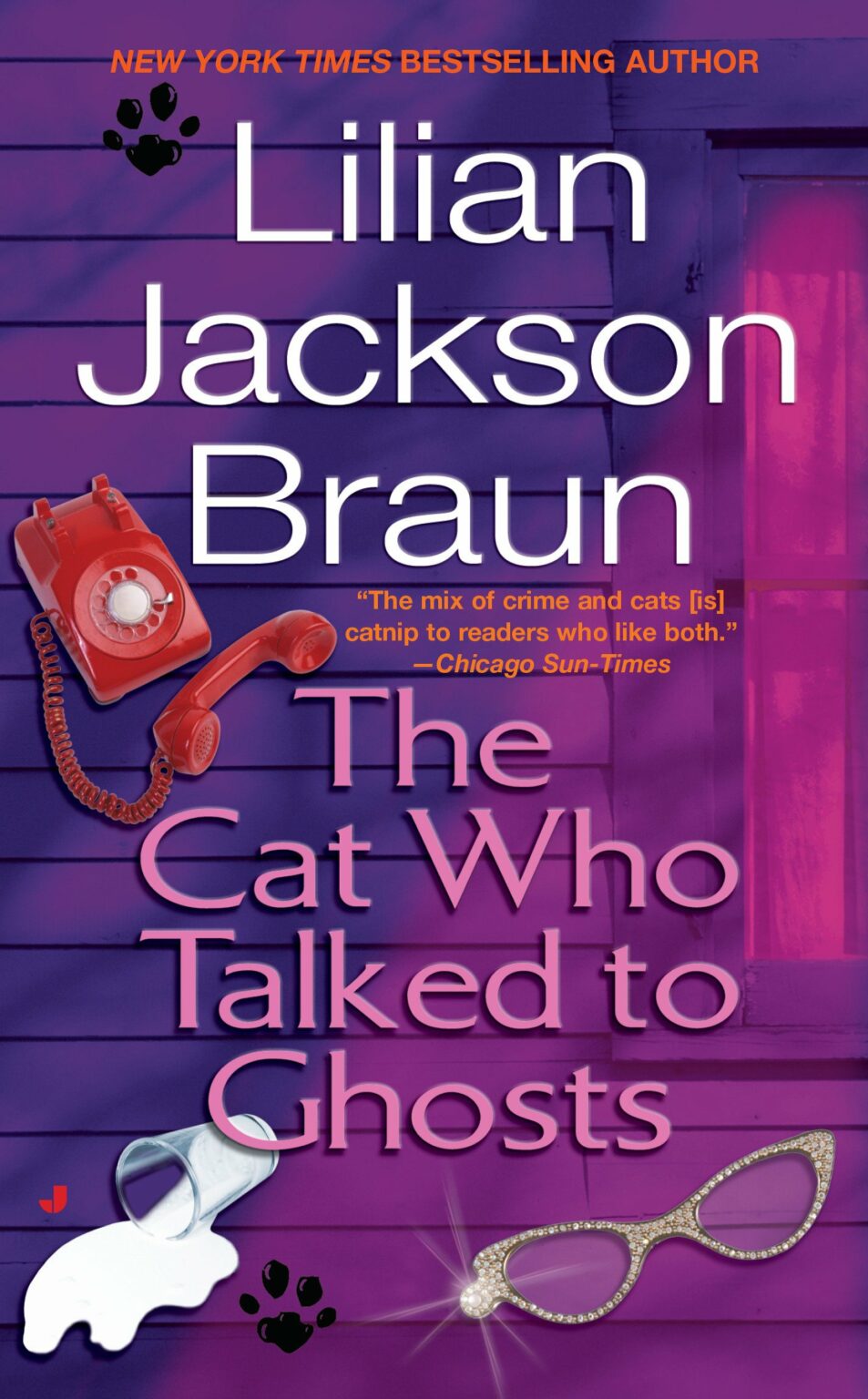 10. The Cat Who Talked to Ghosts
When Mrs. Cobb heard unearthly noises in the antique-filled farmhouse, she called Jim Qwilleran for help. But he was too late. It looked as if his kindly ex-housekeeper had been frightened to death — but by whom? Or what?
Now Qwilleran's moved into the historic farmhouse with his two cat companions — and Koko the Siamese is spooked. Is it a figment of feline imagination — or the clue to a murder in Moose County? And does Qwilleran have a ghost of a chance of solving this haunting mystery?
---
Final thoughts on The Cats Who books in order
Lilian Jackson Braun combines the comfort of cozy mysteries with the delight of feline companionship in this series. Jim Qwilleran is an endearing journalist with a keen knack for amateur sleuthing, especially with the help of his two cats.
More Cozy Mystery Resources