Jenny Colgan is the author of many beloved romantic comedies that take place throughout the British countryside, as well as multiple Doctor Who books. Reading the Jenny Colgan books in order, therefore, is an adventure that will transport you to many different places as you work your way through her bibliography.
Who is Jenny Colgan?
On her website, Jenny Colgan says she likes cake and Doctor Who, which are two subjects that she has written about extensively during her career as an author.
Her debut, Amanda's Wedding, was published in 1999 and during the last twenty years Colgan has written more than 45 books and contributed to seven anthologies. She has also published under pseudonyms. Jane Beaton was used for some of her romantic comedies, while the extended version of her name, Jenny T. Colgan, is used for her Doctor Who books and more science fiction romance novels.
While she was born in Scotland, Colgan lived in many places before her current home in Fife, just north of Edinburgh. She has lived in London, the Netherlands, the US, and France. Now, however, she lives with her husband and three children in a castle overlooking the Firth of Forth.
Her castle was built following the Second World War using stones from the ruins of an old castle by two men who lived in it happily for decades. Other previous owners include painter Jack Vettriano and a famous footballer before it became the Colgan family homestead.
It is there that Colgan writes an impressive two books a year while simultaneously publishing two as well. While the majority of her books fall within the genre of romantic comedies, she doesn't shy away from realistic issues such as anxiety, grief, and mental health in her writing.
With her novels Colgan offers both a comforting escape and an honest depiction of life. That plus the realism that comes from writing about places she knows and loves is part of what has made Jenny Colgan such a popular and well-loved author.
Jenny Colgan Books in Order: Romantic Comedies
There are three easy ways to organize the books within Jenny Colgan's bibliography. The first of which is the most plentiful category and that is her romantic comedies. While these books fit well within the romantic comedy genre, Colgan is also well-known for not shying away from more difficult topics in her writing, such as issues of gender, class, mental health, and xenophobia.
The Christmas Bookshop
The Christmas Bookshop (2021)
Midnight at the Christmas Bookshop (Expected: October 10, 2023)
Standalone Books
Our first list of Jenny Colgan books in order is her standalones. Any title on this list is a great place to start with her books to introduce yourself to her writing.
However, if you have the time and inclination, beginning with her debut, Amanda's Wedding, and working your way through her books in order of publication is a great option. As well, two of the books on this list are published under Jenny T. Colgan as the books lean more into the science fiction genre. You can read more about this in the summary section further below.
School by the Sea Series
This series was first published under Jenny Colgan's penname Jane Beaton and was her first series. It follows Maggie, the newest teacher at the Cornish boarding school Downey House and three students at the school by the sea.
Maggie Adair Series
This tangential series to Little School by the Sea is a three-part serial. It returns to the drama of Downey House and the shenanigans its inhabitants get up to. The books are now available in one bind-up.
Lessons: Part 1 (2018)
Lessons: Part 2 (2018)
Lessons: Part 3 (2019)
Cupcake Café Series
Many of Jenny Colgan's books involve the main character leaving their city life behind to follow their heart. Cupcake Café is no exception.
In this series Issy Randall has always known how to bake. She grew up in her Grampa Joe's bakery and consequently can create delicious, mouth-watering cakes. So, when she loses her job, Issy decides to open up her own café.
Meet Me at the Cupcake Café (2011)
Rosie Hopkins' Sweet Shop Series
Not only will this series transport you to a cozy sweetshop in the English countryside, it will also provide you with recipes to create your own sweets. It takes place in the small village of Lipton, where Rosie Hopkins' aunt has run the sweetshop through wartime and family feuds. Rosie thinks going to Lipton to help her Aunt Lillian settle affairs will be boring, but that couldn't be further from reality.
Sweetshop of Dreams (2012)
The Christmas Surprise (2014)
Little Beach Street Bakery Series
Still reeling from a break-up, Polly Waterford moves to the sleepy seaside resort of Polbearne and throws herself into baking bread as a distraction. But what was once a hobby soon becomes a passion as she funnels her energy into crafting each loaf of dough. It leads Polly to discover a bright new life where she least expected it.
Scottish Bookshop Series
This next series continues with Jenny Colgan's recurring themes of whimsical settings, but this time in the Scottish town of Kirrinfief. Each book in the series follows a new protagonist, although there are recurring characters throughout the series as it splits its time between London and the small Scottish town.
The Bookshop on the Shore (2019)
500 Miles From You (2020)
Mure Series
It is very important to read these Jenny Colgan books in order of publication. This is because the series mainly follows Flora as she moves back to her hometown on the Scottish island of Mure and comes to terms with her past mistakes. The series also touches on the others who live on the island, so it is important to read the books in chronological order, which is the same as the publication order.
Jenny Colgan Books in Order: Doctor Who
The next category of Jenny Colgan books in order is her books within the Doctor Who franchise, within which she has made a popular name for herself. Adding to the special experience is that, again, Colgan is a big Doctor Who fan, which shines through in her writing.
Doctor Who: New Adventures Series
There are many other books within this series by many other authors, including Dan Abnett, but this series includes Colgan's Doctor Who debut: Dark Horizons. Her debut sees the Doctor battling Vikings, chess, and an unstoppable fire.
Dark Horizons (2012)
In the Blood (2016)
Doctor Who Time Trips Series
Another Doctor Who series with many other additions from other authors, Jenny Colgan's addition, as Jenny T. Colgan, is the second book in the series. It follows the Eleventh Doctor and Clara as they land on an unknown alien planet that isn't on any maps or in the TARDIS data banks.
Into the Nowhere (2014)
Doctor Who: Target Collection Series
Other authors who have contributed to this series include Steven Moffat, Terrance Dicks, Eric Saward, Mark Gatiss, Robert Shearman, and many more. Colgan's contribution begins with Earth under attack. It is Christmas Eve and within hours a third of humanity is on the brink of death.
Meanwhile, the Doctor is out of action. He has just regenerated and is therefore delirious in his new body. So, it falls onto the shoulders of Rose Tyler to save the world before Christmas.
The Christmas Invasion (2018)
Jenny Colgan Books in Order: Children's Books
The next category, or genre, in Jenny Colgan's bibliography is children's literature. This is a rather easy category of hers to navigate, as she has so far only written one children's series.
Polly and the Puffin Series
One day, Polly hears a crash downstairs, and upon searching it turns out to be a little puffin with a broken wing. With the help of her mother, they nurse the little puffin Neil back to health in their cottage by the sea, and Polly prepares for the inevitable goodbye that must come once he heals.
These picture books about the adventures of Polly and Neil the Puffin are perfect for reading out loud.
Jenny Colgan Books in Order: Anthologies
The final list of Jenny Colgan books in order are her anthology contributions. The books on this list vary from her romantic comedies to her Doctor Who stories.
Summary of Jenny Colgan Books in Order
If you're a newcomer to Jenny Colgan's works, then her standalones are a great place to begin with reading her books in order. That's why the summary for each book is below, so you can learn a little bit more about each book before you begin. This list of the Jenny Colgan books in order begins with her debut and ends with one of her most recent publications, so it is a great snapshot into her career as an author.
---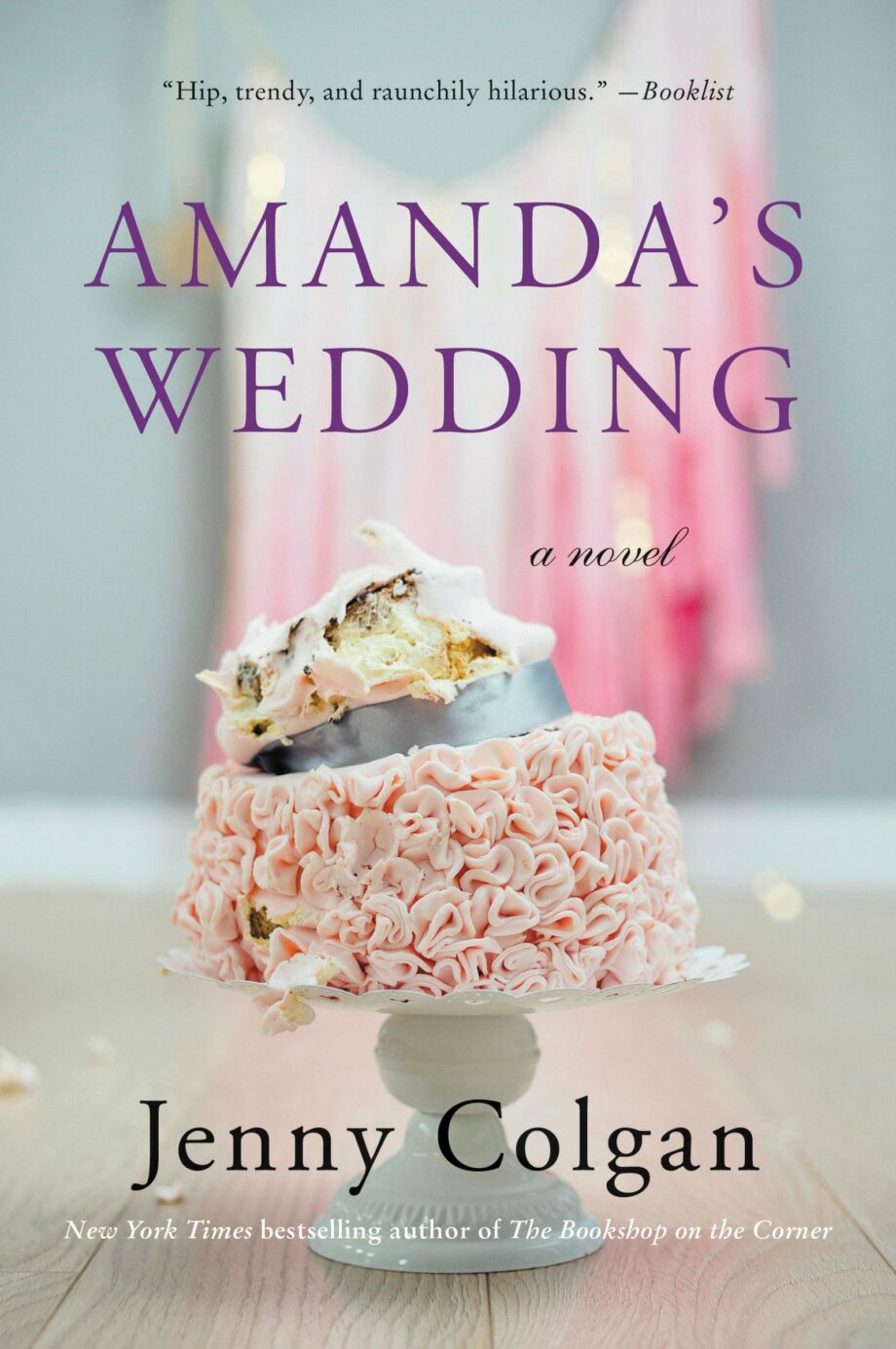 1. Amanda's Wedding
Amanda's old schoolfriends can't believe it when the social-climbing queen of preen, Satan's very own PR girl, pulls off the ultimate publicity stunt in getting herself engaged to a Scottish laird. Who cares that Fraser McConnald has worn the same pair of Converse trainers for the last three years and that his castle is a pile of rubble with one calor gas heater — she'll be titled!
Something Must Be Done. Gentle, decent Fraser is clearly ignorant of her wiles, and Mel and Fran, still smarting from the memory of all the mean things Amanda put them through in their days at Portmount Comprehensive, set out to sabotage this mismatch of the century.
So between fighting off the attentions of a love-crazed accountant, keeping Fran's deadly manoeuvres with the opposite sex under control, and trying to win her own war of love with the elusive but gorgeous Alex, Mel finds herself attending a wild Scottish stag night, a hen night from hell, and preparing for a wedding that's everything you'd wish on your worst enemy.
---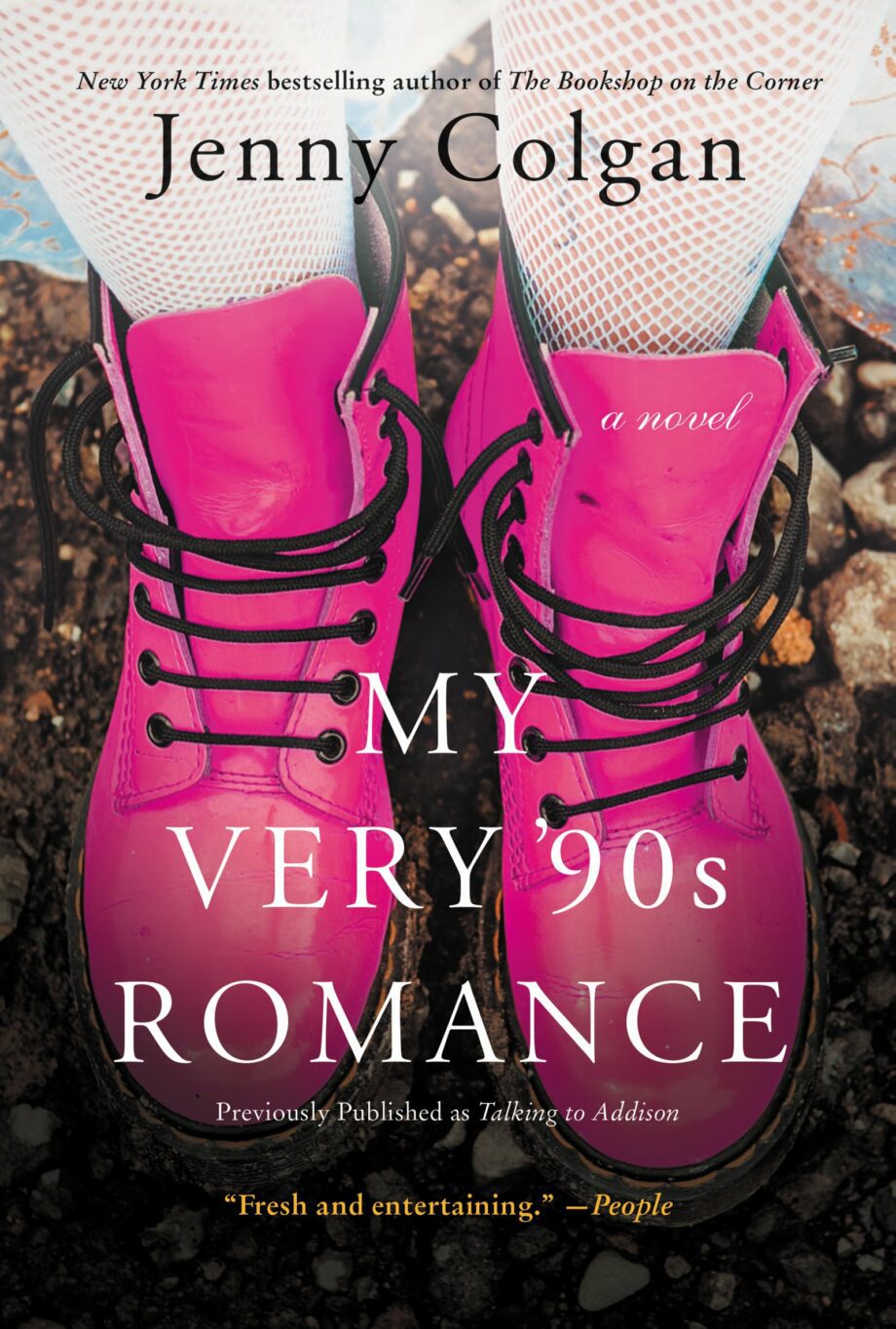 2. My Very '90s Romance
Holly is a frustrated florist whose life doesn't exactly seem to be coming up roses.
Fleeing the houseshare from hell, she moves in with Josh, a sexually confused merchant banker; Kate, a high-flying legal eagle with talons to match; and the gorgeous Addison, who spends his days communicating only with his computer and those who worship at the altar of Captain Jean-Luc Picard.
Holly's desperate to have a one-to-one with Addison, but can she drag him away from his monstrously ugly, not to say jealous internet "girlfriend" Claudia, or will they just continually get their wires crossed?
My Very '90s Romance was first published as Talking to Addison.
---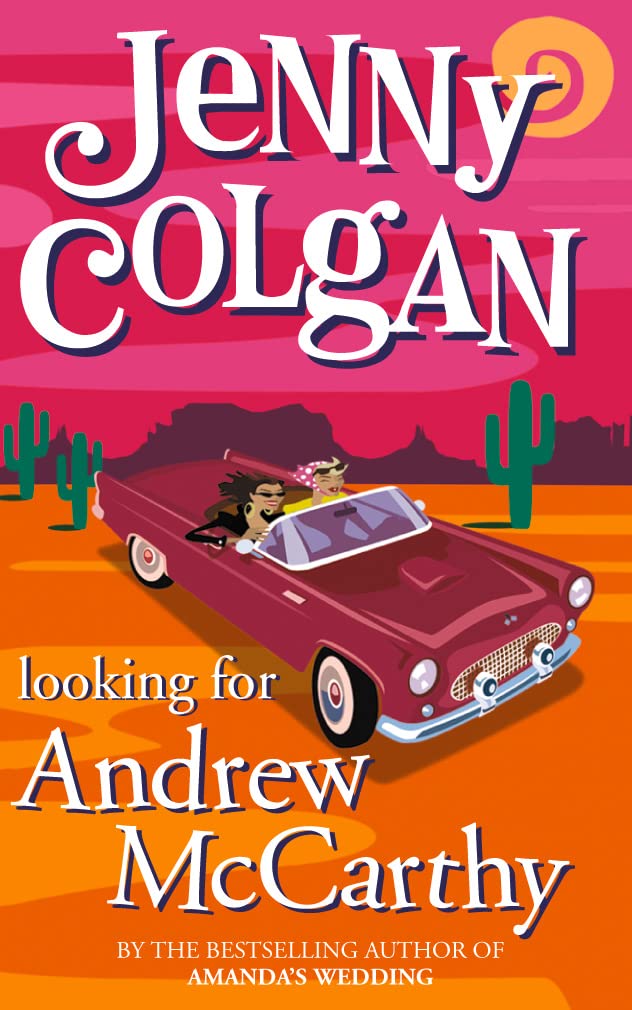 3. Looking for Andrew McCarthy
Yes, '80s child Ellie really thought life was going to be like Pretty in Pink, St Elmo's Fire, and all those other movies — where everyone was astoundingly glamorous, popular, successful, had huge apartments, and lived happily ever after. But now that she and her gang are thirty, she has to admit that things haven't quite turned out that way.
When did horrible flats, difficult relationships, and meaningless jobs take over? And, more importantly, what happened to the coolest, wisest, most inspirational Brat Packer of them all? Where is Andrew McCarthy now?
Did life fulfil its promise for him? Is he happy on Channel 5? Surely he, of all people, can tell Ellie what to do about her thirty-angst?
Determined to get her idol to unravel some of life's great mysteries, Ellie sets out, unwillingly accompanied by her best friend Julia, on a quest across the USA, from LA to New York to find him. It's an unlikely epic, by turns hilarious, romantic, and downright uncomfortable — but, helped by a cast of thousands, of whom Frosty the Giant Pig is probably the least improbable, they do find some answers, although not the ones they expected.
---
4. Working Wonders
Gwyneth Morgan loves her job. And she's good at it — there hasn't been a challenge she can't handle — until she meets Arthur Pendleton and his motley crew.
Gwyneth sets Arthur a challenge that makes his heart sink. His team can't even find their own desks, let alone win a prestigious competition.
Pitted against his ex-girlfriend, as well as his love rival and deadly enemy, Arthur must break the law and overcome massive obstacles as he embarks on his quest to achieve the impossible — and maybe, just maybe, win the heart of the enchanting Gwyneth.
As Gwyneth learns some surprising revelations about the man she'd once saw just as an inept colleague, she's must reconsider her opinion. Is it possible that Arthur is her knight in shining armour?
Working Wonders is also published as Arthur Project.
---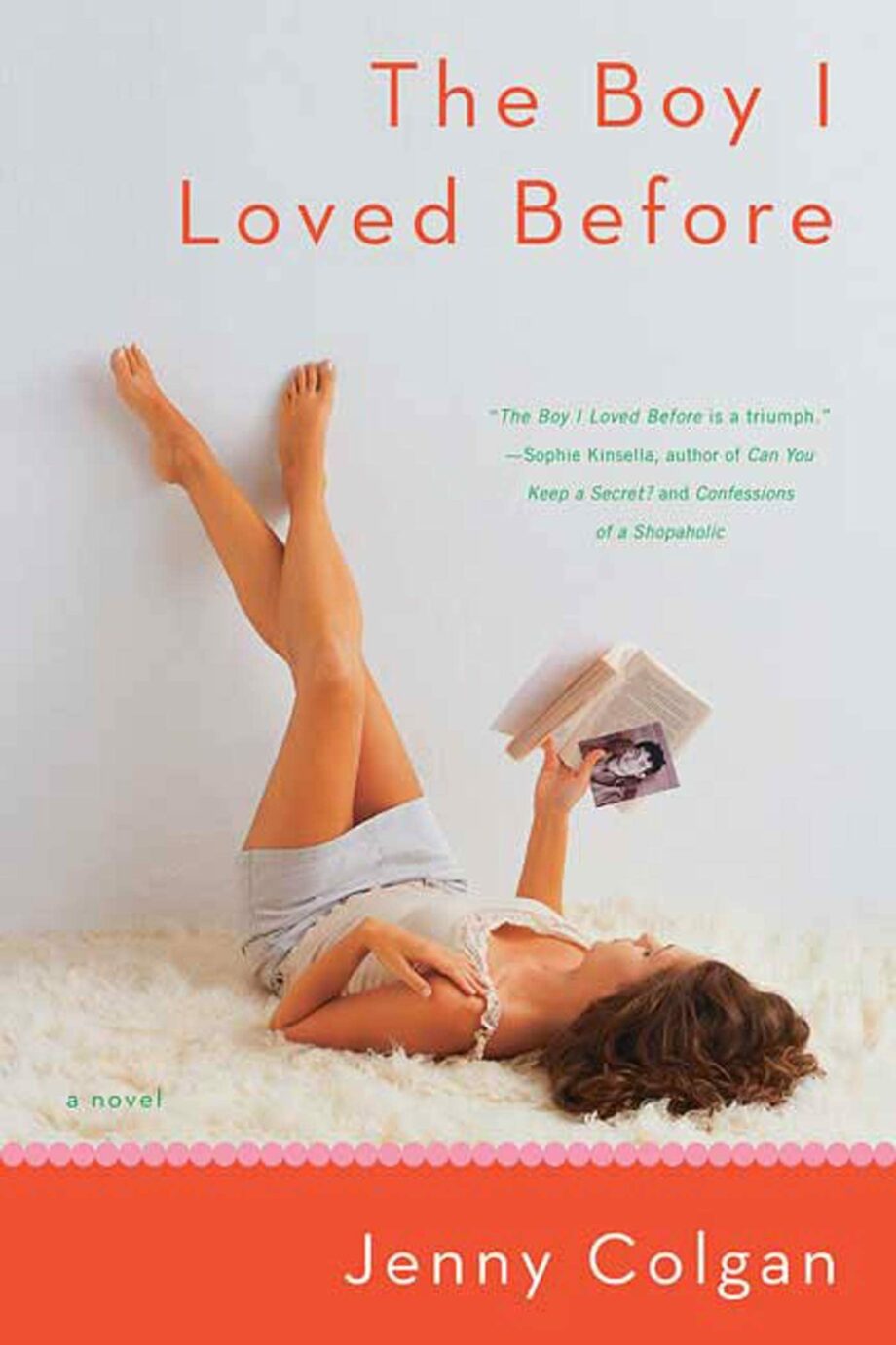 5. The Boy I Loved Before
As her best friend Tashy cuts into her wedding cake, 32-year-old Flora realises she is disillusioned with life. Suddenly, her well-paid job, cosy flat, and stable relationship with sensible Olly don't amount to a whole lot.
Flora wants to be 16 again. She closes her eyes and wishes. Then her wish has come true.
Waking up the next morning is a shock. But now Flora has the chance to right some wrongs. Trading crows feet for pimples, love handles for a torso Britney Spears would kill for, and dull dinner parties for house parties where White Lightning and snogging are the order of the day, Flora revels in a life where things are far less complicated and just much more…FUN.
It's not all laughs though. Will what she does change the future? How can she get back to the present and her ordinary life? And does she even want to?
The Boy I Loved Before is also published as Do You Remember the First Time?
---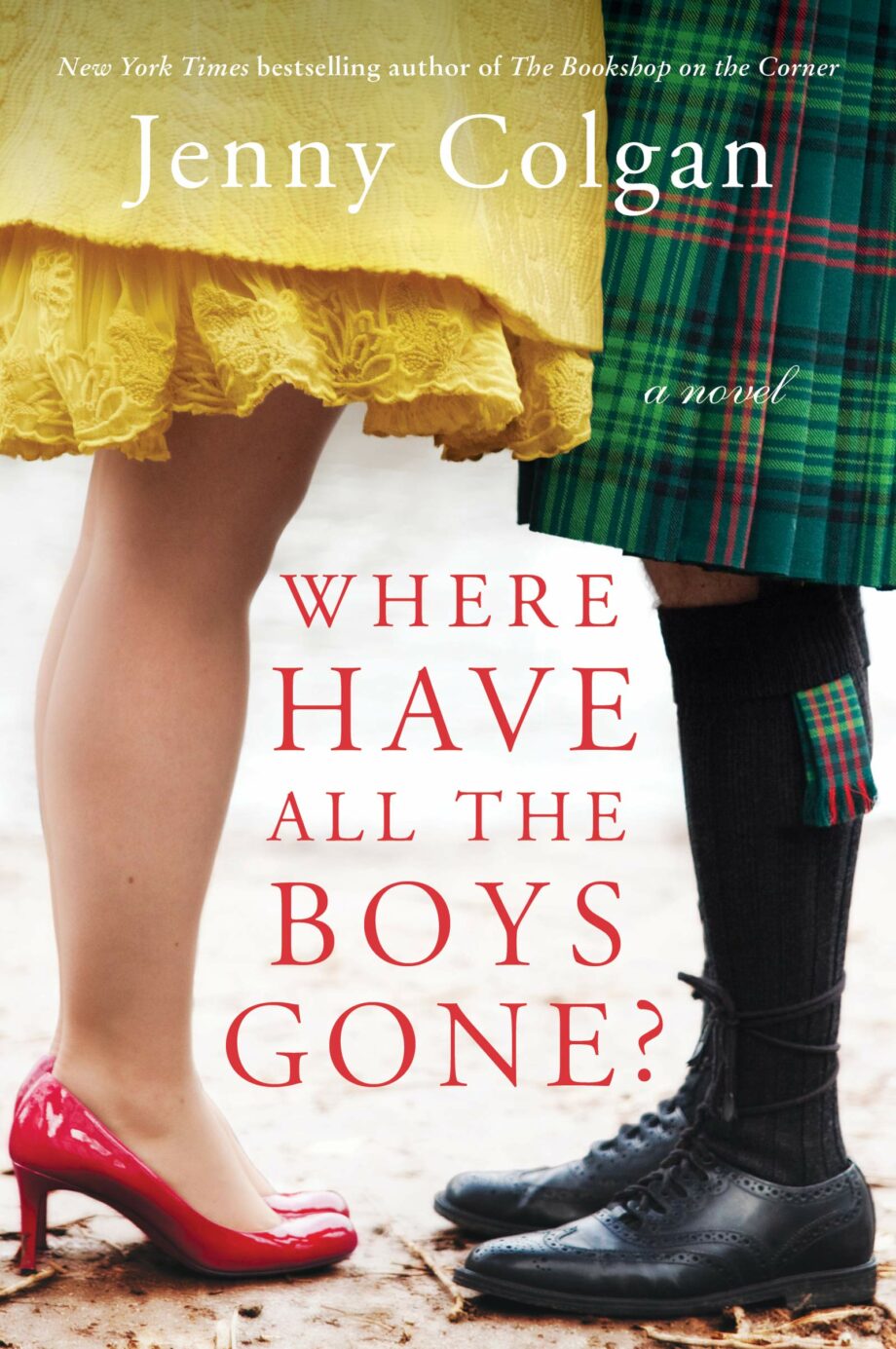 6. Where Have All the Boys Gone?
While Katie's glad it's not a man's world any more, she'd be quite happy if there were more men in it — or at least single ones, anyway.
More likely to get murdered than married, according to gleeful media reports, Katie resigns herself to the fact there's no sex in the city and heads for the hills. Or the Scottish highlands, to be precise.
Despite the fact she's never been a girl for wellies — and Fairlish is in the middle of nowhere — the tiny town does have one major draw: Men. Lots of them.
But while Katie relishes the chance to do battle with armies of admirers, she's not reckoned on going head-to-head with her grumpy new boss, Harry, shadowy developers intent on destroying the beautiful countryside, and Mrs. McClockerty, the least suitable hotelier since Norman Bates.
At least there's the local eye-candy to distract her, including gorgeous newshound Iain. But he is at loggerheads with Harry, and Harry despises her. Life in the country might not be one big roll in the hay, but can Katie ever turn her back on the delights of Fairlish and return to city life?
---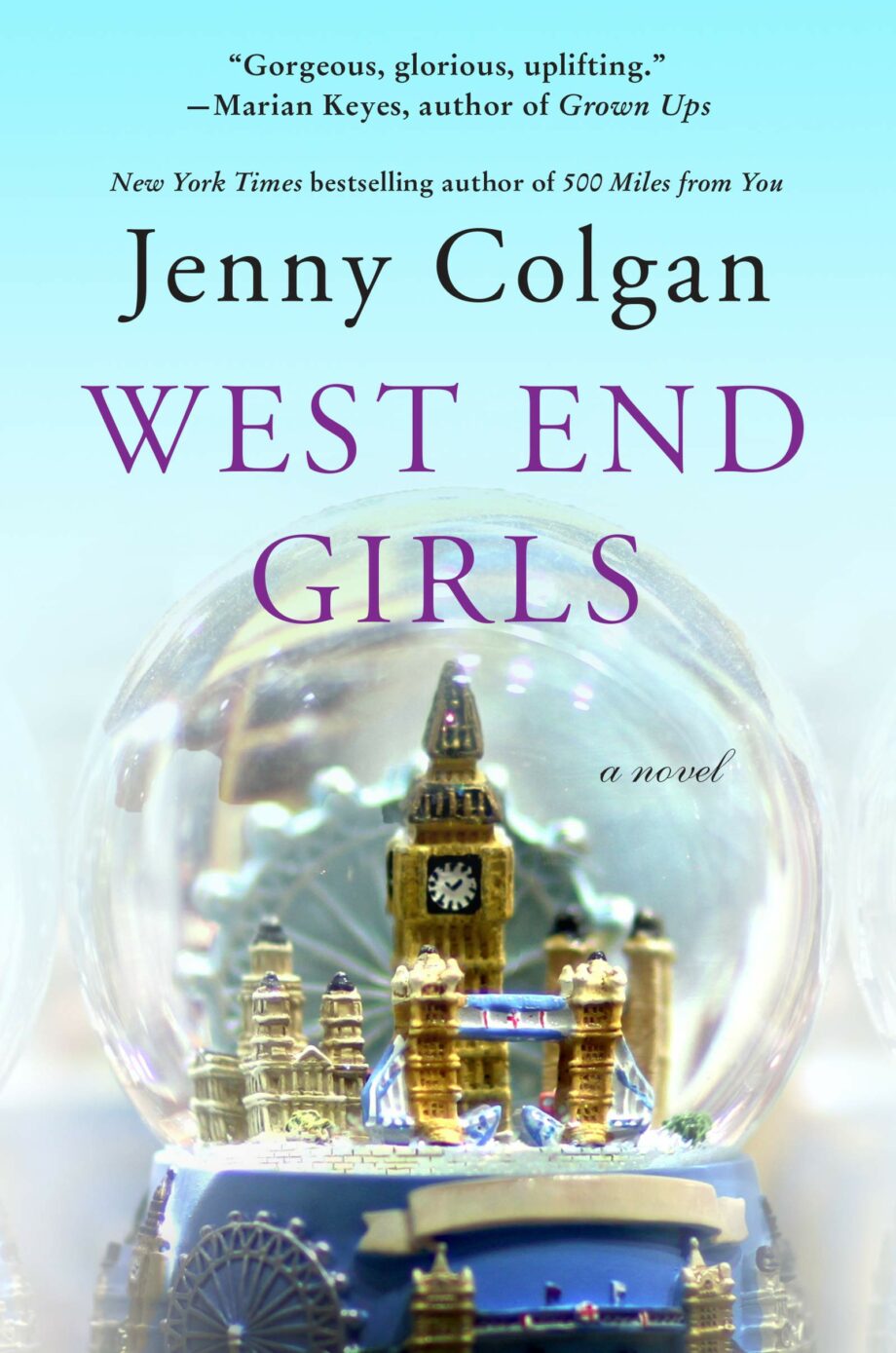 7. West End Girls
They may be twin sisters, but Lizzie and Penny Berry are complete opposites — Penny is blonde, thin, and outrageous; Lizzie is quiet, thoughtful, and, well, definitely not thin. But they both share a desperate desire to DO something with their lives.
When, out of the blue, they learn they have a grandmother living in Chelsea, who asks them to flat-sit her King's Road pad while she is in hospital, the girls' ambitions finally seem to be falling into place. But, as they soon discover, it's not easy to become an It Girl, and west end boys aren't at all like Hugh Grant…
---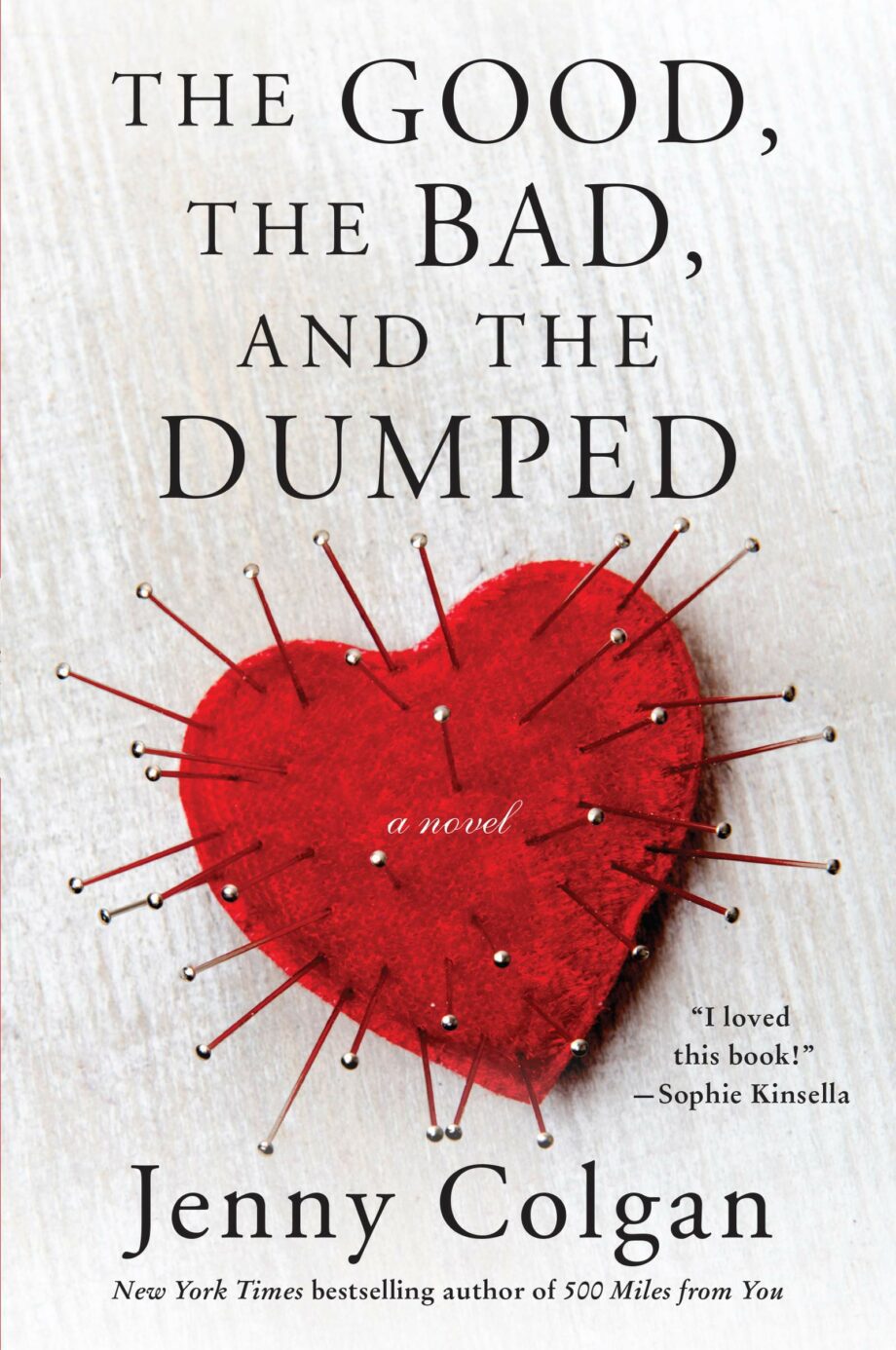 8. The Good, The Bad and The Dumped
Now, you would obviously never, ever look up your exes on Facebook. Nooo. And even if you did, you most certainly wouldn't run off trying to track them down, risking your job, family, and happiness in the process. Posy Fairweather, on the other hand…
Posy is delighted when Matt proposes — on top of a mountain, in a gale, in full-on romantic mode. But a few days later disaster strikes: He backs out of the engagement.
Crushed and humiliated, Posy starts thinking. Why has her love life always ended in total disaster? Determined to discover how she got to this point, Posy resolves to get online and track down her exes.
Can she learn from past mistakes? And what if she has let Mr. Right slip through her fingers on the way?
---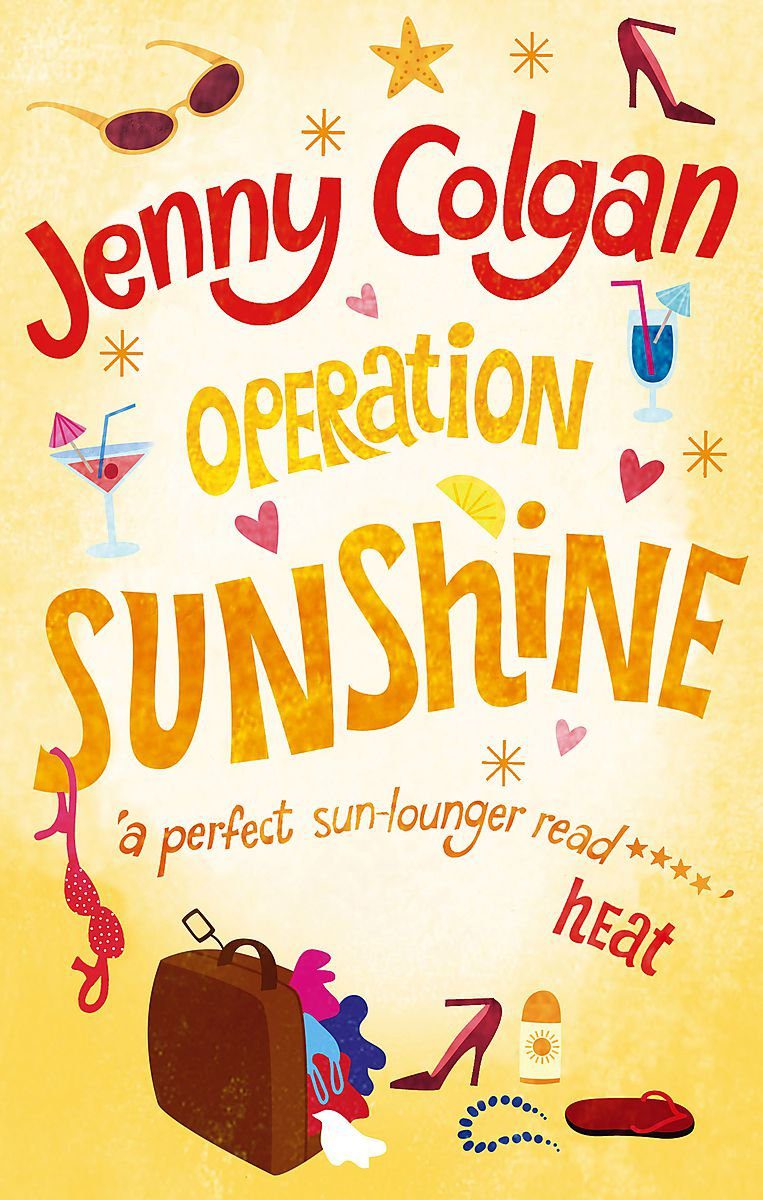 9. Operation Sunshine
Evie is desperate for a holiday — a good one. Not only because she's been working all hours as a receptionist for two high-powered plastic surgeons, but also because every holiday she's ever been on has involved sunburn, arguments, and projectile vomiting — sometimes all three at once.
Why can't she have a normal holiday like everyone else: Peaceful beaches, glorious sunshine, and (fingers crossed) some much-needed sex?
So when Evie's employers invite her to attend a conference with them in the beautiful South of France, she can't believe her luck. At last, the chance to hob nob with the rich and glamorous, to party under the stars, to live life as she'd always dreamt of it. It's the holiday of a lifetime — but things don't happen in quite the way Evie imagines…
---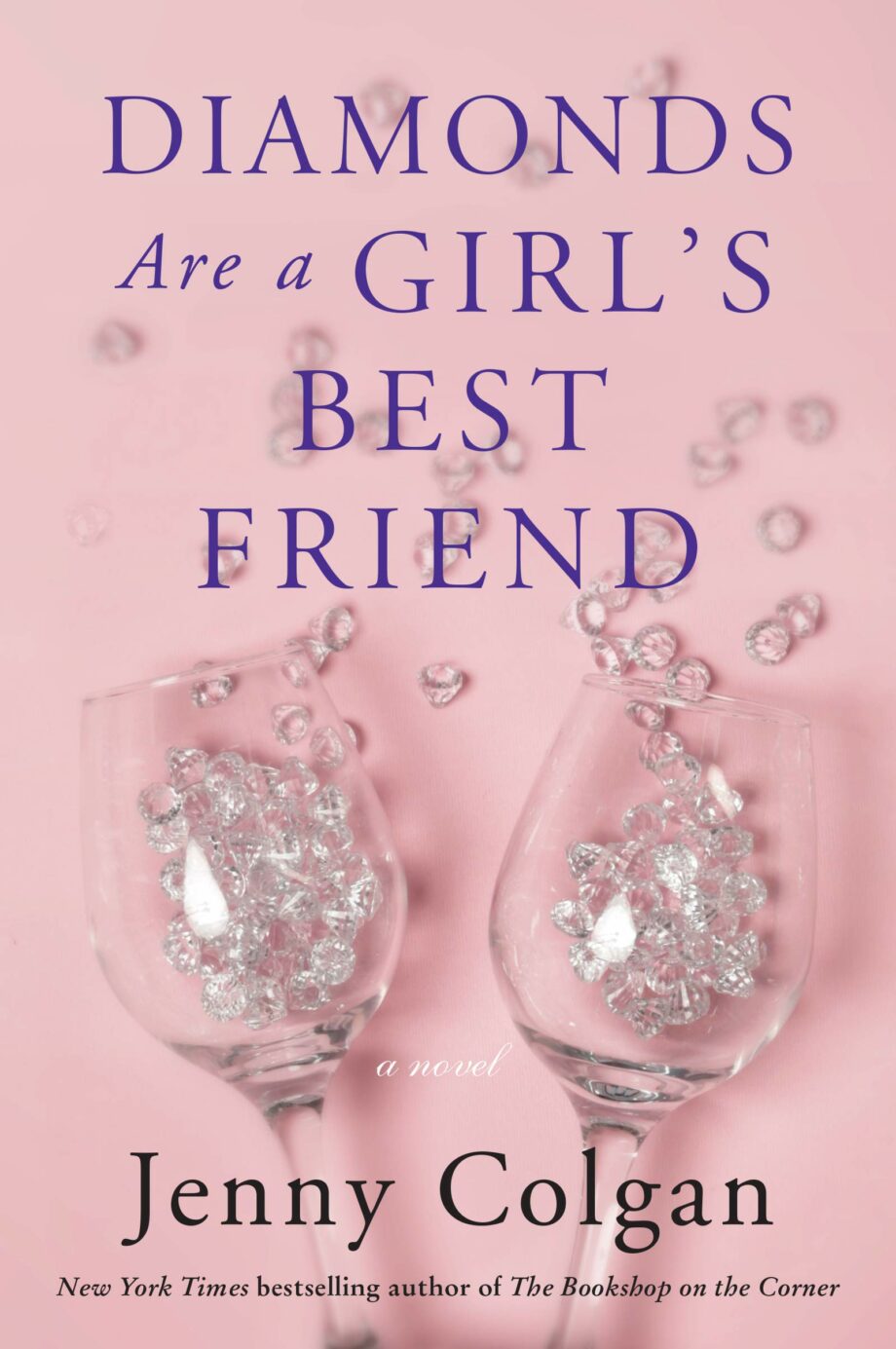 10. Diamonds Are a Girl's Best Friend
Sophie Chesterton is a girl about town — she knows all the right people, goes to all the right parties, and wears all the right clothes. But deep down she suspects that her superficial friends and lifestyle don't amount to very much.
Her father is desperate for her to make her own way in the world. Then after one shocking evening her life is turned upside down, and she suddenly has no choice.
Scraping a living as a "glamour" photographer's assistant, living in a hovel on the Old Kent Road with four smelly boys, eating baked beans from the can, Sophie is desperate to get her life back. But does a girl really need diamonds to be happy?
---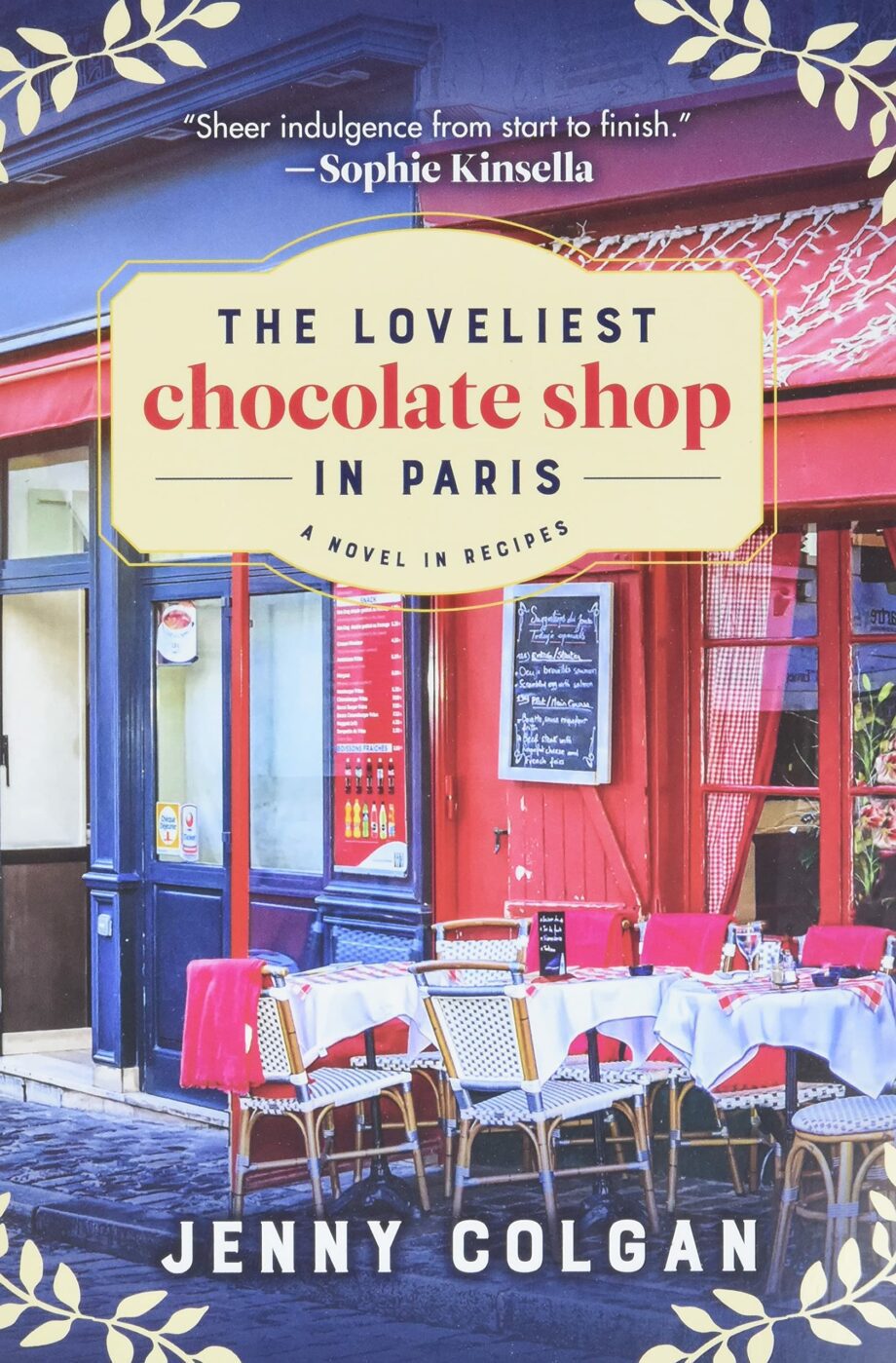 11. The Loveliest Chocolate Shop in Paris
As dawn breaks over the Pont Neuf, and the cobbled alleyways of Paris come to life, Anna Trent is already awake and at work; mixing and stirring the finest, smoothest, richest chocolate; made entirely by hand, it is sold to the grandes dames of Paris.
It's a huge shift from the chocolate factory she worked in at home in the north of England. But when an accident changed everything, Anna was thrown back in touch with her French teacher, Claire, who offered her the chance of a lifetime — to work in Paris with her former sweetheart, Thierry, a master chocolatier.
With old wounds about to be uncovered and healed, Anna is set to discover more about real chocolate — and herself — than she ever dreamed.
---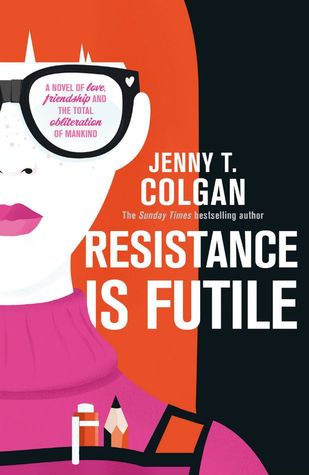 12. Resistance is Futile
Connie's smart. She's funny. But when it comes to love, she's only human.
As a brilliant mathematician with bright red hair — Connie's used to being considered a little unusual. But when she's recruited for a top-secret code-breaking project, nothing can prepare her for working with someone quite as peculiar as Luke.
This is a science-fiction romantic comedy published under Colgan's moniker of Jenny T. Colgan.
---
13. Spandex and the City
Mild-mannered publicist Holly Phillips is unlucky in love. She's embarrassed beyond belief when the handsome stranger she meets in a bar turns out to be "Ultimate Man." A superpowered hero whose rescue attempt finds her hoisted over his shoulder and flashing her knickers in the newspaper the next day.
But when Holly's fifteen minutes of fame make her a target for something villainous, she only has one place to turn. And she finds the man behind the mask holds a lot more charm than his crime-fighting alter-ego.
Can Holly find love, or is superdating just as complicated as the regular kind?
Spandex and the City was also published under the moniker Jenny T. Colgan.
---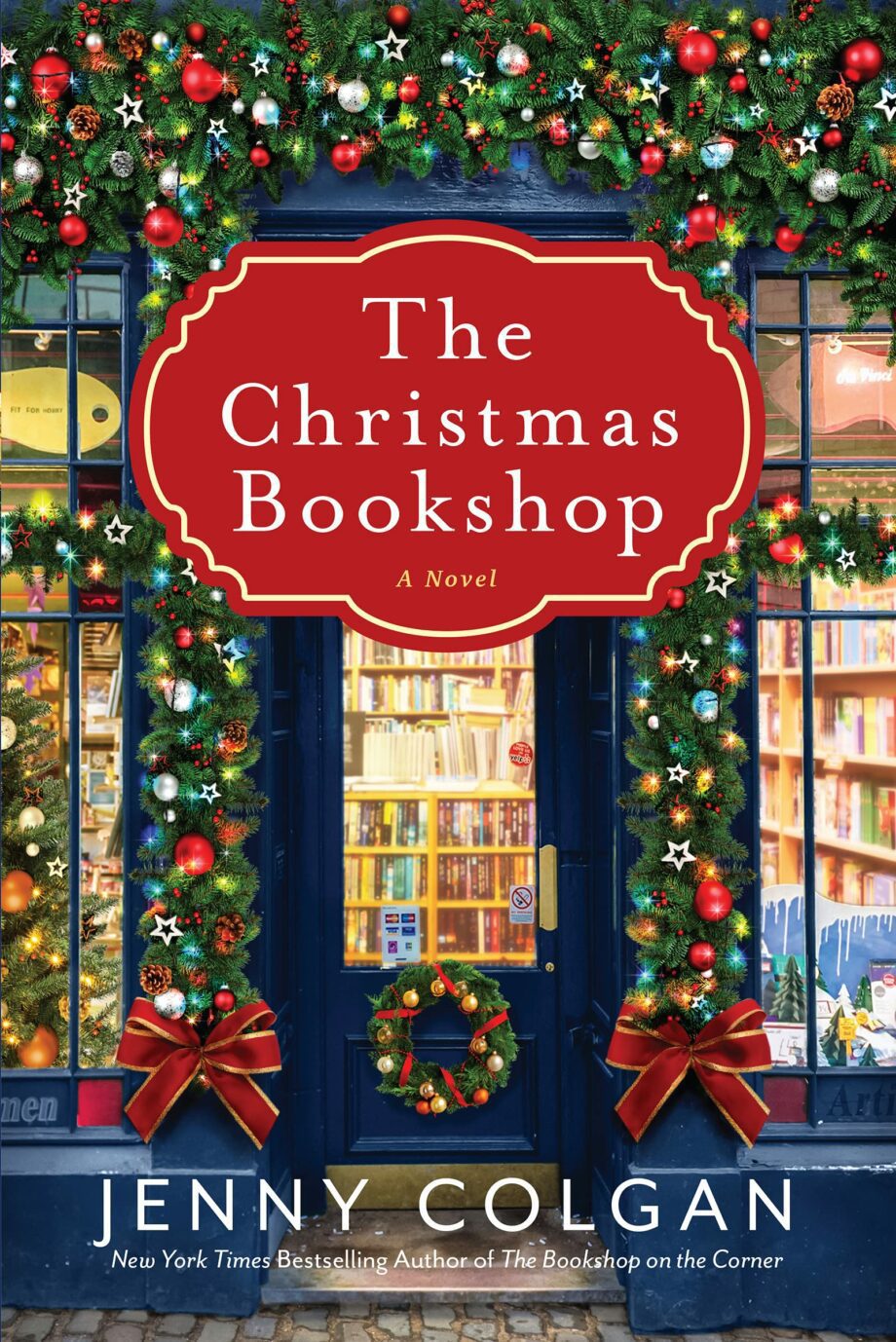 14. The Christmas Bookshop
Carmen has always worked in her local department store. So, when the gorgeous old building closes its doors for good, she is more than a little lost.
When her sister, Sofia, mentions an opportunity in Edinburgh — a cute little bookshop, the spare room in her house — Carmen is reluctant, she was never very good at accepting help. But, short on options, she soon finds herself pulling into the snowy city just a month before Christmas.
What Sofia didn't say is that the shop is on its last legs and that if Carmen can't help turn things around before Christmas, the owner will be forced to sell. Privately, Sofia is sure it will take more than a miracle to save the store, but maybe this Christmas, Carmen might surprise them all…
---
Conclusion
Jenny Colgan is well-respected in both the romantic comedy and science fiction genres with her Doctor Who contributions. Whether you have a preference between the genres or enjoy reading both, reading the Jenny Colgan books in order with be a fun, cozy adventure, either alongside the Doctor, or in the beautiful British countryside.
Looking for more books in order?
Check out this list of Jojo Moyes books in order.