With a career that has spanned nearly 50 years, there are many Fern Michaels books in order to read and discover. From her publishing debut, a historical romance on the high seas, to her upcoming publication, a holiday-themed book about love and friendship, her books are entertaining reads. She also frequently writes suspenseful mysteries, so there will be a Fern Michaels book for every reading mood.
About Fern Michaels
Fern Michaels did not turn to writing until after her youngest child had gone off to school, but what began as a passion for reading blossomed into a storied career which has spanned six different decades. Throughout that time, she has written more than 150 books, along with numerous short stories, novellas, and anthologies.
Collectively, she has 75 million books in print and her books have also been translated into 20 languages. Of those books in print, nearly 23 million belong to her Sisterhood series.
That series has grown to more than 35 books and a spin-off series, which is far larger than Michaels ever imagined. Initially she had planned to write two or three books about women taking justice into their own hands and righting wrongs, but the response from readers blew her away.
Her editor, Esi Sogah, says the success is in part due to the strong friendships, riveting stories, and the sprinkle of romance. All but one of the Sisterhood books have been a New York Times bestseller.
However, when she first began writing, her manuscripts were not getting picked up. But she says her mantra was that if you persevere, you will prevail. It has been nearly 50 years since her debut publication and prevail Michaels has, with no sign of slowing down. Her publishing schedule typically includes four full-length novels as well as one novella each year.
Fern Michaels Books in Order
Every series included in the Fern Michaels books in order below follows its own chronological timeline, meaning each book relies upon the previous. Therefore, it is best to read each series in order of publication if you wish to avoid spoilers and intend to read all the books. Michaels has also written interconnected series, so when this is the case, the connection between the series will be explained.
Captives Books
This series by Fern Michaels includes her debut publication and the beginning of a swashbuckling historical romance. The first three books follow the love story of Sirena Cordez and Regan van der Rys, enemies on the water, but quickly developing into something more. Then the fourth book follows the next generation.
Texas Books
In a similar fashion, the Texas novels are a multi-generational tale, which makes it important to read the books in order. The first book introduces the Coleman family with Billie Ames and Moss Coleman during the Second World War. Each book thereafter follows a new generation as they navigate a family dynasty ripe with resentments and temptations
Sins Books
This is another historical romance series, but this duology begins at the end of the First World War. Reuben Tarz and Daniel Bishop are American soldiers who have both been wounded while fighting in the trenches in France. Then, the beautiful Marchioness Michelene Fonsard takes them from the hospital to her French chateau and life is idyllic until a new arrival unleashes savage passions and desperate deceptions.
Sins of Omission (1989)
Sins of the Flesh (1990)
Vegas Books
As you might be able to tell by the similarities in the titles, Vegas follows the Coleman family, first introduced in the Texas books, as well as the Thorntons. For the best possible reading experience, you should read the Texas books first.
Vegas Rich (1996)
Vegas Heat (1997)
Vegas Sunrise (1997)
Kentucky Books
Following the Vegas by Fern Michaels books in order comes the Kentucky books which follow the Colemans and Thorntons once again. While it is absolutely possible to read this series as its own self-contained story, the best reading experience is to read the two preceding series first, before reading this series set amidst Kentucky horse racing.
Kentucky Rich (2001)
Kentucky Heat (2002)
Kentucky Sunrise (2002)
Sisterhood Books
Next comes one of Fern Michaels's most popular, and also the longest, series. These books follow women who are intent on seeing justice meted out when the legal system fails them. Each book follows a new story of retribution and justice, but for the best reading experience and understanding of the Sisterhood, you should read these Fern Michaels books in order of publication.
Cisco Books
While many have come after it, the first book in this series by Fern Michaels marks the very first holiday novel that she wrote. The Cisco triplets are introduced in No Place Like Home and are willing to do whatever it takes in order to bring their grandmother home for Christmas. Along the way they each find unexpected love, and then the second book follows the same cast of characters.
No Place Like Home (2002)
Family Blessings (2004)
The Godmothers Books
This is another one of the longer series within the Fern Michaels books in order, which has become popular for its strong and dynamic female characters. The books follow Toots, Sophie, Mavis, and Ida as they plan and pull strings behind the scenes in order to ensure their nearest and dearest are well-cared for.
Men of the Sisterhood Books
These next Fern Michaels books in order are a spin-off from her Sisterhood series. This series follows the men in the Sisters' lives who have become a unique brotherhood of their own through providing aid as well as support to the women. But after years of watching the Sisters dole out justice, it is time for them to take center stage with their company BOLO Consultants.
Upside Down, Countdown, and Take Down were combined into one novel with the publication of Double Down.
Lost and Found Books
This is Fern Michaels's most recent series and it is a mystery thriller trilogy following Luna and Cullen Bodman. The siblings have very different personalities, but when they launch a furniture restoration shop and café, their unique talents might be their only defense against betrayal. The only thing they know for certain is that they can rely on each other, and their lives may depend on it.
Hidden (2021)
Secrets (2022)
Liar! (Expected: August 22, 2023)
Standalone Books
While it is best to read her series within each one's publication order, there are dozens and dozens of Fern Michaels standalone books in order to read if you are new to her writing and looking to explore more of it. This list begins with Michaels's second ever published novel right up to a forthcoming publication, so this list encompasses almost every iteration of her writing.
Novellas
In addition to the novellas found within her series, Fern Michaels has also written a few standalone ones.
Short Story Collections
Fern Michaels has also published three short story collections, which are all holiday-themed.
I'll Be Home for Christmas (2006)
Coming Home for Christmas (2011)
Mistletoe Magic (2017)
Anthologies
Michaels has also contributed to numerous anthologies throughout the course of her career. Some of these books may no longer be in print, but you should still be able to find second-hand copies available.
Out of Print Books
Finally, there are a dozen Fern Michaels books which have since gone out of print. However, we have included links to second-hand copies below.
A Summary of Fern Michaels Books in Order
There are many different series by Fern Michaels that you could pick up, but to help provide a little bit more context into the scope of her books, we've chosen to summarize ten of the standalone Fern Michaels books in order below. However, her first standalone book was published in 1978, while her most recent will arrive in the fall of 2023.
So, we've included her ten most recent standalones in the summaries below, including the upcoming publication. Even still these ten books are a blend of holiday reads about love and friendship, mystery novels, and romantic thrillers.
---
1. Deep Harbor
When CJ Jansen's older brother Kick died in a boating accident, she became adrift. Kick had raised her after their parents died in a car crash and even though he bequeathed half of his fortune to her, CJ needs to find a purpose. She thinks she's found it by becoming an administrative assistant to a congressman, but then she stumbles across evidence incriminating her boss with corruption.
CJ needs to move to a small New England town for protection after he dies of an apparent suicide. She then begins to connect with the community which leads to a blossoming friendship with the owner of a charter fishing boat. But before it can lead to anything more, CJ must navigate her doubts and fears.
---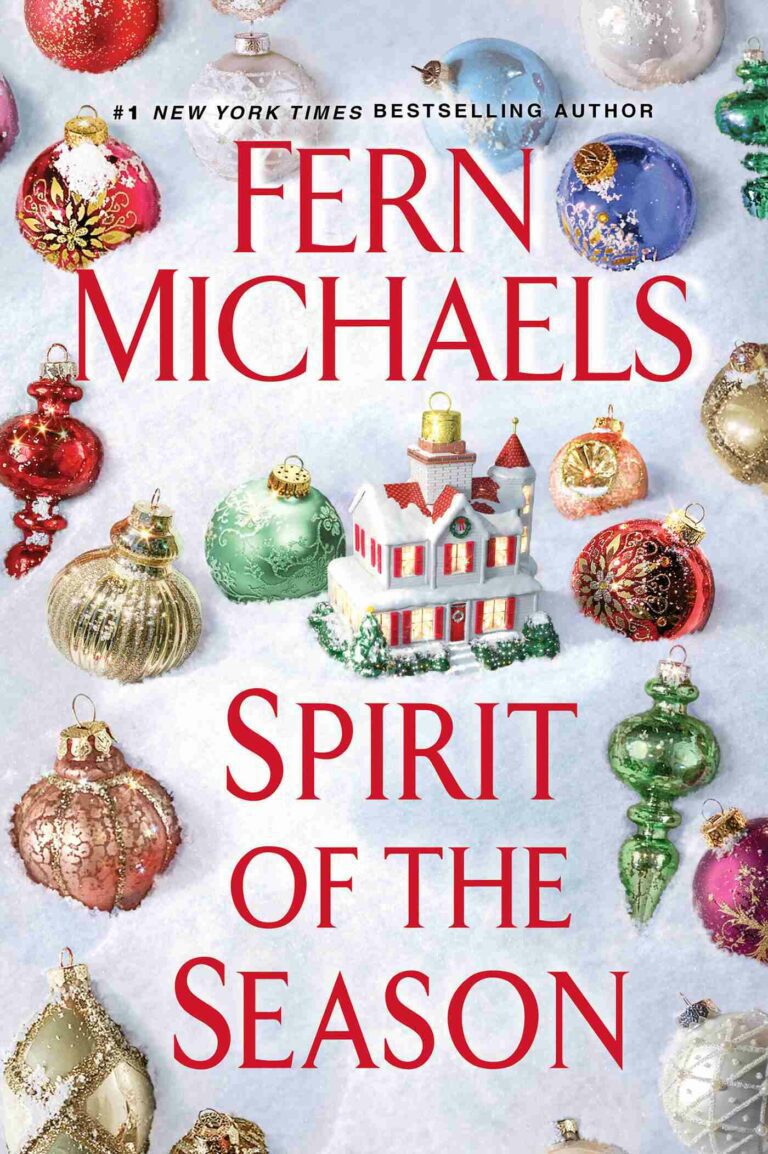 2. Spirit of the Season
Joy Preston misses her grandmother greatly, but when she finds out the terms of her will, she is shocked. She cannot understand how her grandmother expected her to take over a B&B in North Carolina for half a year when Joy has her own successful nail polish company in Denver. It is where her life and career are.
But the bed and breakfast has undeniable charm, especially during the holiday season with its elaborate decorations. There is also a rumor that during the holidays, guests can be reunited with the spirit of a loved one who has passed on. Joy doesn't quite believe it, but she feels her Nana's influence all around her and her matchmaking skills.
---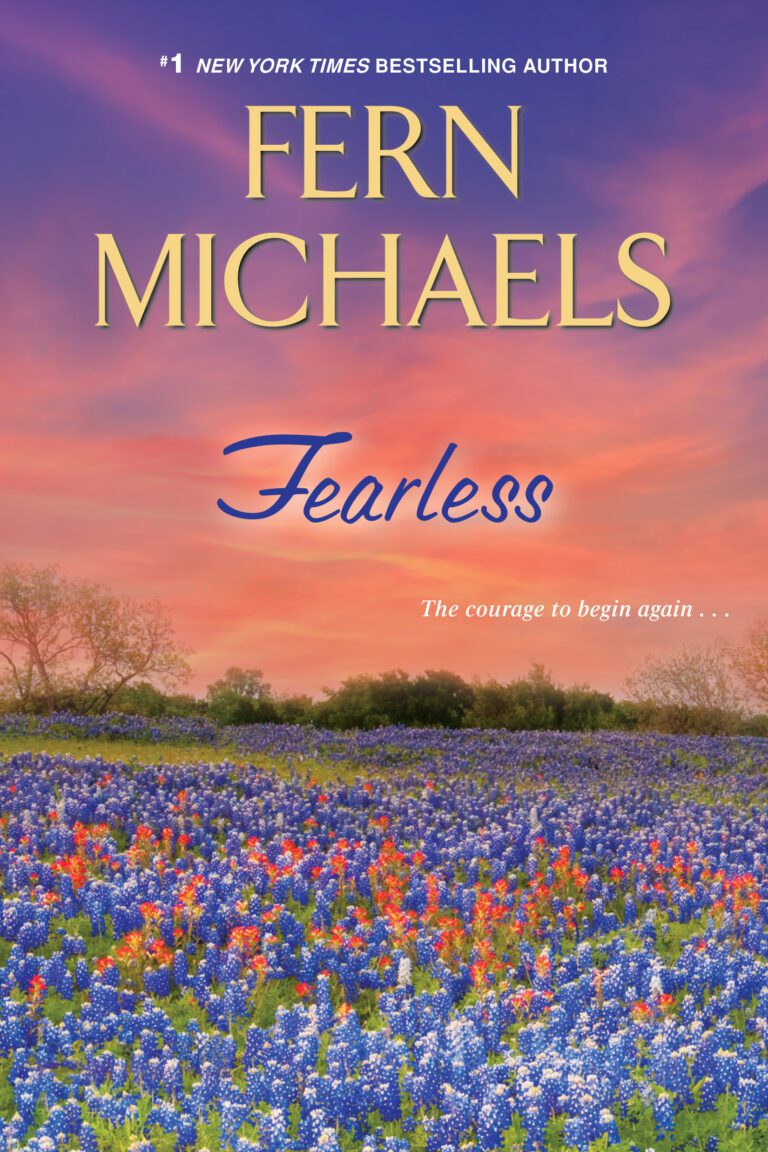 3. Fearless
Anna Campbell finds herself ready to step back into the dating world after becoming a widow, so she goes on a singles cruise. It is aboard the ship that she meets Ryan Robertson and sparks immediately fly. When their romance continues to prosper back home in West Texas, they decide it's time for their families to meet.
Anna's daughter Christina hits it off with Renée, Ryan's daughter, with the two girls being close in age, while Ryan's son Patrick is slightly more aloof. However, Anna happily agrees to marry Ryan, dreaming of their future life together. But it isn't long before doubts begin to creep in and the Robertsons may not be who Anna thought them to be.
---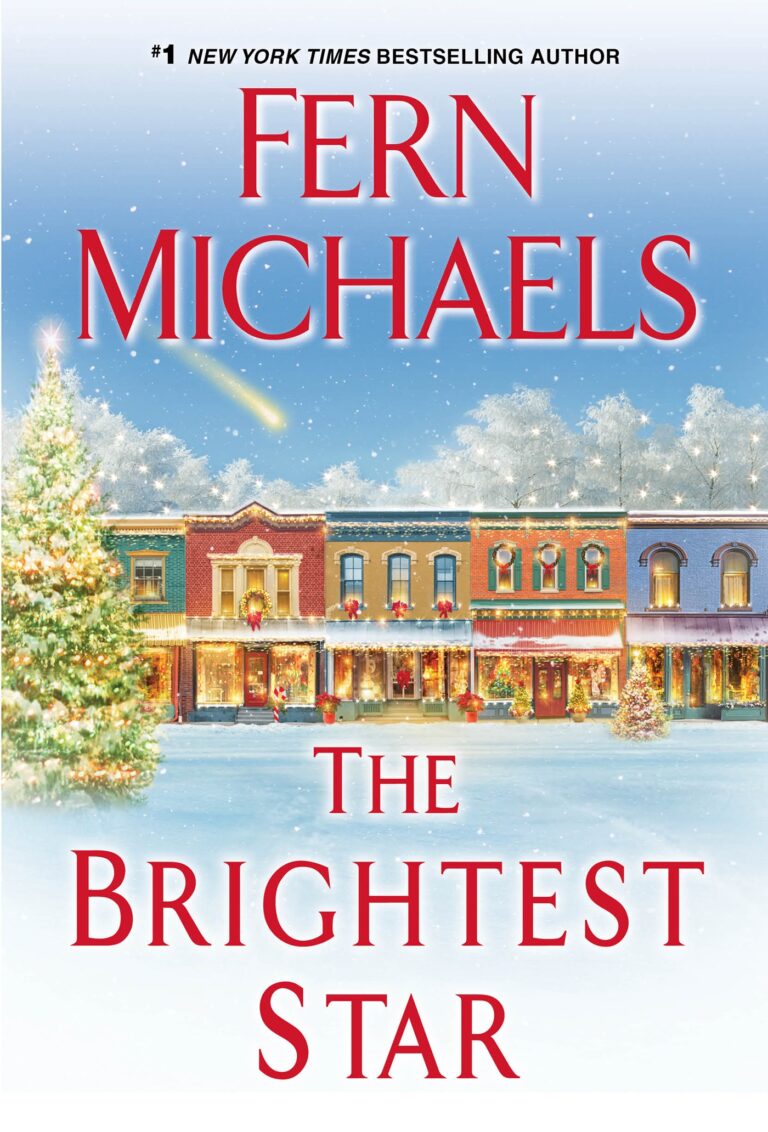 4. The Brightest Star
For generations, Christmas has been Lauren Montgomery and her family's livelihood. Razzle Dazzle Décor is their Christmas shop and has been for years, but online superstores are eating up their sales, meaning this may be their last Christmas season if it's not their most successful.
Lauren also has a side hustle writing profiles for business professionals to help keep the store in business. At first she is thrilled when a new proposal is sent her way, but then she finds out it's for John Gerald Giompalo, the titan behind the online retailer that has shuttered the doors of so many small businesses.
She still travels to Seattle to meet with him, and is taken aback when his son is at the meeting too. John Jr. is handsome, intelligent, and deeply kind — but he's also the enemy. As Christmas and her deadline approach, Lauren knows that both her heart and her family's shop are on the line, but the season's magic might work miracles when you wish upon the brightest star.
---
5. No Way Out
Ellie Bowman woke up from a coma with little recollection of what caused it, but she knew her boyfriend Rick was missing. She needed to recover in safety far away from her old life, so Ellie started over in rural Missouri with the proceeds of a video game she helped develop. She doesn't trust anyone except her friend and business partner, but it is impossible to completely isolate herself.
A curious eight-year-old boy stops by every day to talk to Ellie's pup over the fence, and with that Ellie finds herself pulled into the orbit of this town. But as she realizes that everyone has their own fears and obstacles, Rick reappears. Her nightmares return with a slow trickle of memories and in order to truly move forward, Ellie must look into her past, no matter the cost.
---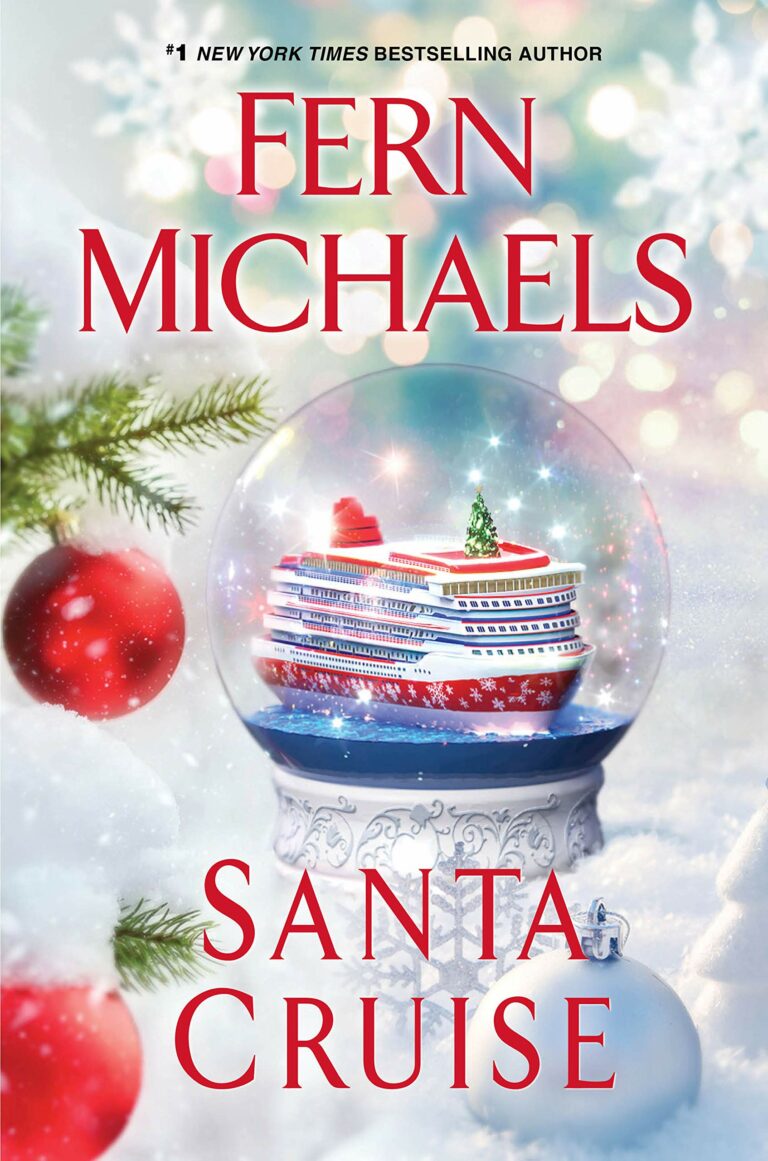 6. Santa Cruise
Amy, Frankie, Rachael, and Nina were close high school friends at Ridgewood High and now, at their fifteenth reunion, they are reminiscing about everything that has changed and everything that hasn't.
Nina is a Hollywood actress after starring in every school play, while Amy, who was always the brains, is a Silicon Valley bioengineer. Frankie works for a publishing house in New York and Rachael is divorced, but all of them are strong, successful, and looking for the right partner.
It is Frankie who thinks they should all go on a singles cruise for the holidays, but all of them agree and travel to Miami for the state-of-the-art cruise in late December. Holidays and love often don't go as planned, but during the week, all four will embark on surprising new adventures.
---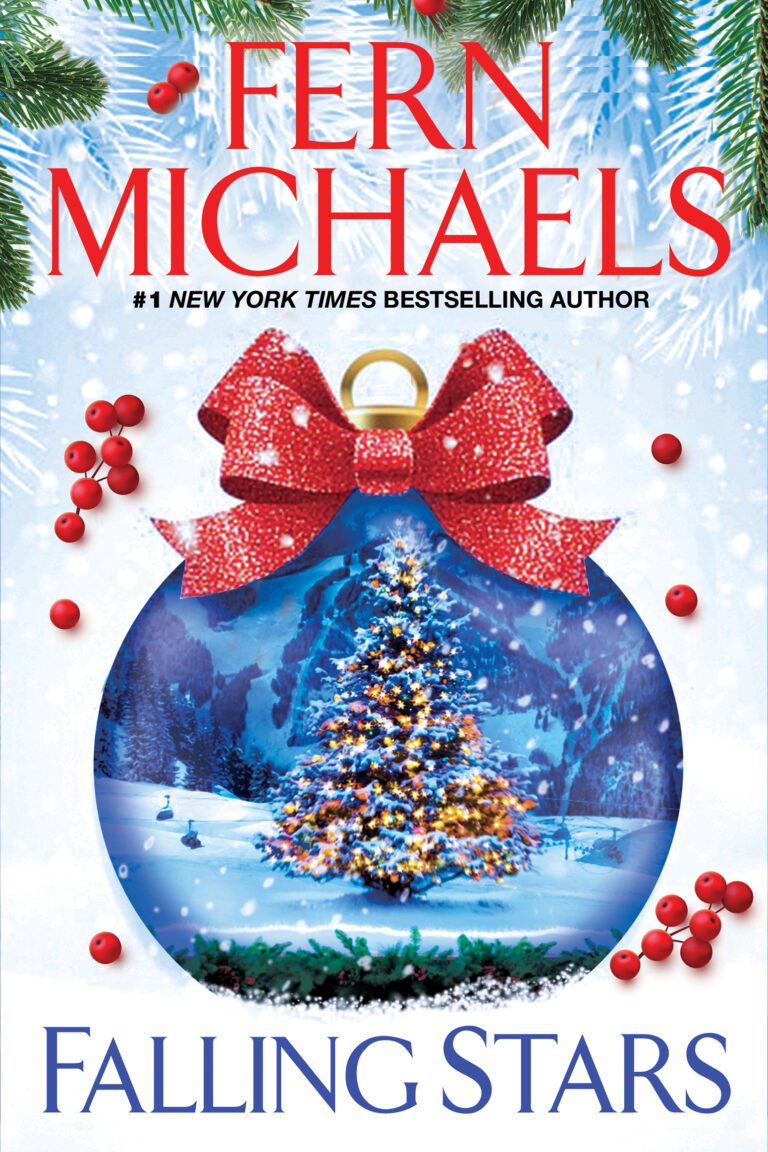 7. Falling Stars
Emily Ammerman's family have run Snowdrift Summit, a Colorado ski resort, for decades and it has always been where Emily feels at home. So, she doesn't hesitate when a new client asks her to train him on The Plunge, a treacherous run. But Zach Ryder isn't a regular client, he is also a Hollywood star.
On screen he plays a heroic CIA officer, and he is just as charming and handsome in real life too. But some people are worried about the impact the showbiz types will have on town, while Emily is more worried about hiding the fact that she is Zach's biggest fan.
But not everything in life can be planned, especially when matters of the heart are involved.
---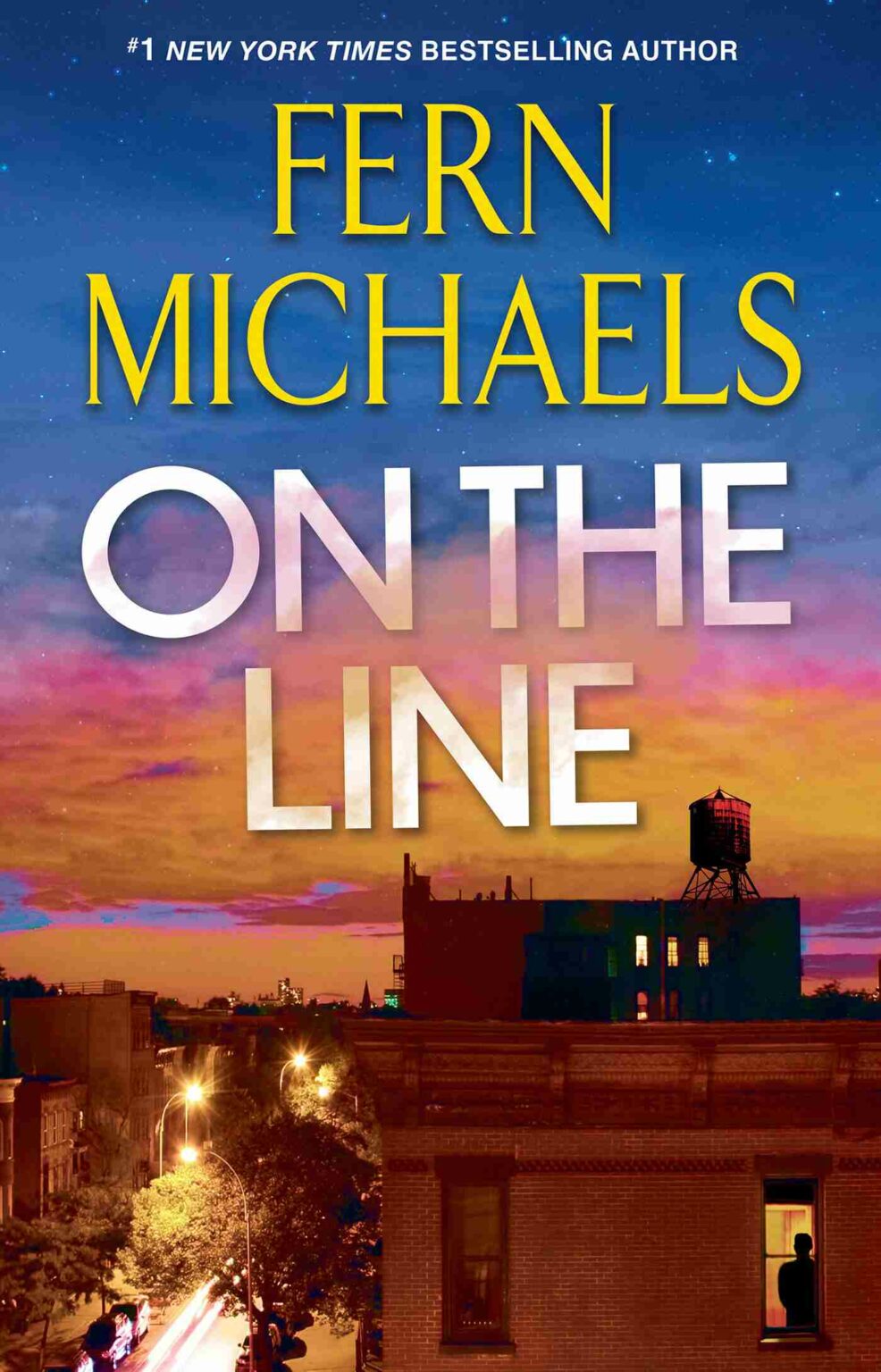 8. On the Line
Mateo Castillo is a rising chef in Manhattan, but just as he is about to be featured on a major TV cooking competition, he collapses in the kitchen. When he regains consciousness, he is in a hospital emergency room facing a mysterious illness. That's because if the security guard hadn't found him, Mateo would have bled out.
So begins genetic testing on Mateo and his family, but the answers that emerge only raise more questions. Mateo's parents are from Colombia, but they fled their home many years ago. They sought refuge from the infamous cartels, and now the test results threaten to uncover a dark, dangerous secret.
---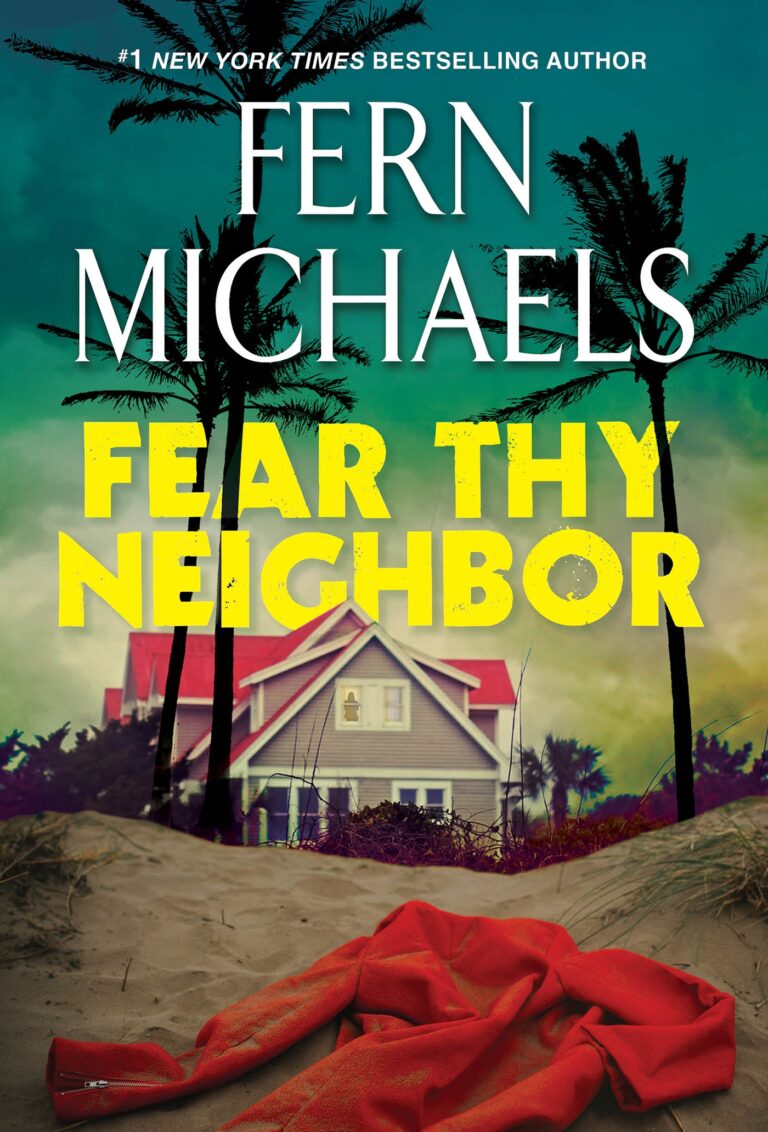 9. Fear Thy Neighbor
Alison Marshall has been drifting across Florida since high school, but now at 29 she is ready to settle down. She has no family or ties, but a staunch belief that when she finds the right place to call home, she'll know. When she reaches Palmetto Island, it feels right.
It feels like a sign when an old beach house is for sale and within her budget. But soon, she discovers that this peaceful haven harbors a darker side. The locals have a secret and when Alison finds out, she must make a decision to stay and join them, or try to escape.
---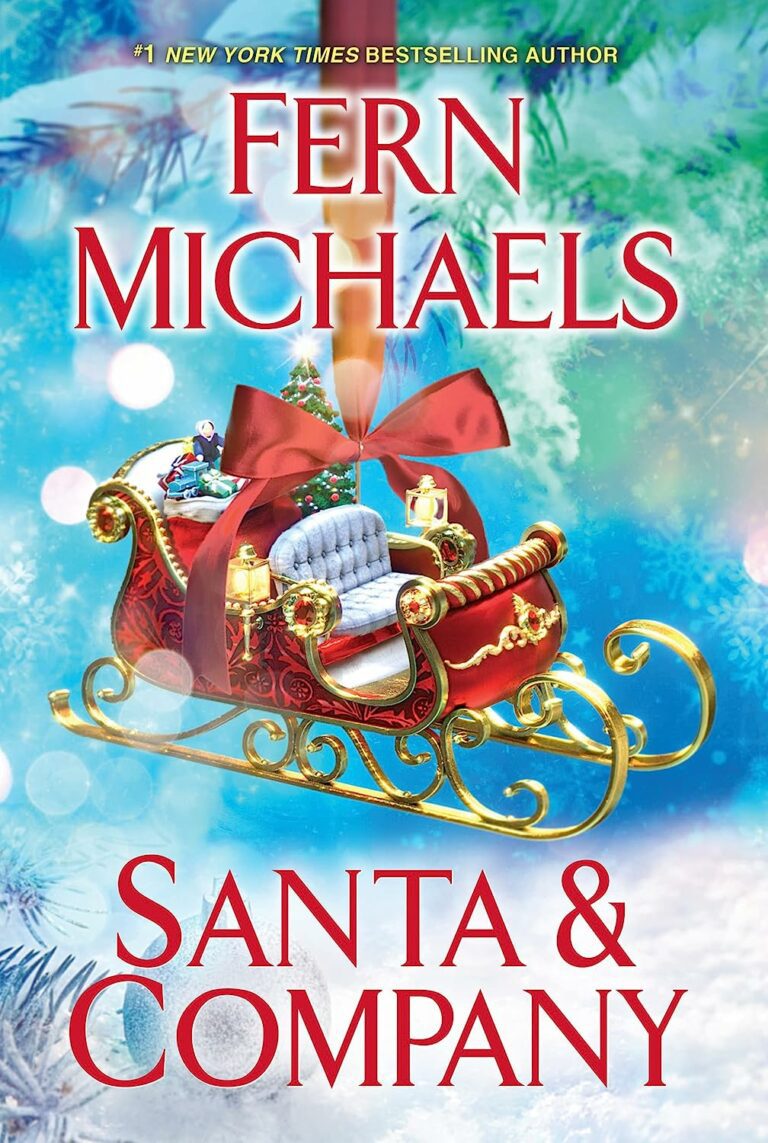 10. Santa and Company
Amy, Frankie, Rachel, and Nina are reuniting again, but this time for a holiday ski resort trip. It will be the perfect getaway and then they'll meet their significant others for New Year's Eve. But Frankie goes snowshoeing alone, twists her ankle, loses her phone, and she doesn't know how she'll be able to make it back to the lodge.
Thankfully, she is rescued by a man who introduces himself as Troy Manchester. When they make it back to the lodge, however, he glimpses a part of the life he tried to leave behind in L.A. Nina is also shocked to recognize someone who she once was connected to.
This book has an expected publication date of September 26, 2023.
---
Final thoughts
There are many, many Fern Michaels books in order to enjoy. Since she has been publishing books for more than 50 years, her writing has gone through various iterations. From steamy swashbuckling romances to mystery thrillers with many holiday-themed stories in between, it's a near guarantee you'll find a book that catches your eye amidst her bibliography.
More Women's Fiction Resources