Fans of complex characters will adore reading the Elizabeth Strout books in order with her characters of Olive Kitteridge, Lucy Barton, and more. While her bibliography is relatively small compared to some authors with nine novels and a handful of anthologies, Strout's books pack a punch. She has the Pulitzer to prove it.
About Elizabeth Strout
Elizabeth Strout was born in Portland, Maine but she grew up in small towns in Maine and New Hampshire. She has a deep love and appreciation for nature that stems from the time she spent outdoors growing up in those two states. That love and appreciation shine through in her novels, where nature and community play a large role.
Strout says she always considered herself a writer from a very young age, but before she became a published author, she was first a very bad lawyer. She obtained a degree in English from Bates College, then a Certificate in Gerontology and a law degree from Syracuse University. Strout practiced law for six months before she decided to take the risk and pursue her dream of becoming an author.
She was 43 years old when her first novel was published.
However, it would be Olive Kitteridge that fully propelled her into literary fame and esteem. That novel, about a cantankerous, compassionate older woman who is reluctant to accept change, has sold more than a million copies. Olive Kitteridge won the Pulitzer Prize in 2009 along with numerous other literary awards.
Elizabeth Strout Books in Order
Standalone Books
Elizabeth Strout's debut publication is a standalone novel, and she has published two other standalones during her career.
Amy and Isabelle explores the unique relationship between a mother and a daughter. Meanwhile, Abide with Me takes place in 1950s New England as a pastor reels from a terrible loss. Then, The Burgess Boys explores the dynamic of siblings with two brothers and one sister.
Amy and Isabelle (1998)
Abide with Me (2006)
The Burgess Boys (2013)
Olive Kitteridge Books
Next comes the book for which Elizabeth Strout won a Pulitzer Prize. The novel is told through the framework of multiple stories. Each story depicts how a townsperson in Crosby, Maine interacts and reacts to Olive Kitteridge. Through their tragedy, joy, and conflict, Olive is able to extract a deeper understanding on the meaning of life.
Olive can be cantankerous and blunt, but her honesty comes with patience and a deep empathy. The best way to read these Elizabeth Strout books is in order of publication.
Olive Kitteridge (2008)
Olive, Again (2019)
Amgash Books
Elizabeth Strout's other series features the character of Lucy Barton, who is also loved for her flaws that make her feel so real. These books should absolutely be read in order as events within the books do take place chronologically and naturally build upon the previous installment.
The first book revisits familiar themes with the exploration of a mother-daughter relationship, which in turns leads Lucy Barton to return to her home town that she has not visited in many years in the second book, which is a short story collection. The last two books within the series explore Lucy and her ex-husband's relationship, with the most recent installment taking place within the first year of the COVID-19 pandemic.
Anthologies
Finally, Strout has also contributed to a handful of anthologies throughout her career. The first title on this list is the bind-up of two stories by Edith Wharton. In this new edition, Strout wrote the introduction to the two stories.
A Summary of Elizabeth Strout Books in Order
Each of the Elizabeth Strout books in order explores the rich complexities of human emotion and motivation. It is her characters that make Strout a favourite author to many. The flaws and honesty of her characters make them so approachable.
The below summaries to each of Elizabeth Strout's books will provide you with some insight into what makes her characters so special.
---
Standalone Books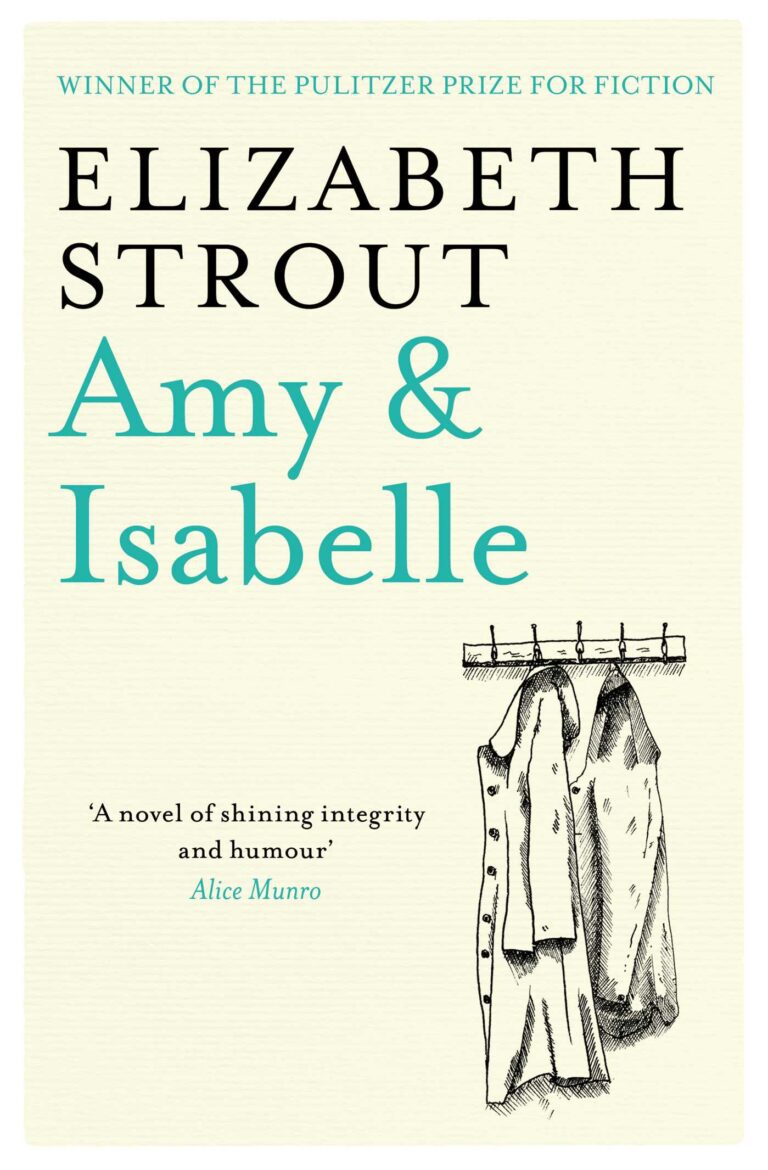 1. Amy and Isabelle
In most ways, Isabelle and Amy are like any mother and her 16-year-old daughter, a fierce mix of love and loathing exchanged in their every glance. And eating, sleeping, and working side by side in the gossip-ridden mill town of Shirley Falls doesn't help matters. But when Amy is discovered behind the steamed-up windows of a car with her math teacher, the vast and icy distance between mother and daughter becomes unbridgeable.
As news of the scandal reaches every ear, it is Isabelle who suffers from the harsh judgment of Shirley Falls, intensifying her shame about her own secret past. And as Amy seeks comfort elsewhere, she discovers the fragility of human happiness through other dramas, from the horror of a missing child to the trials of Fat Bev, the community peacemaker.
---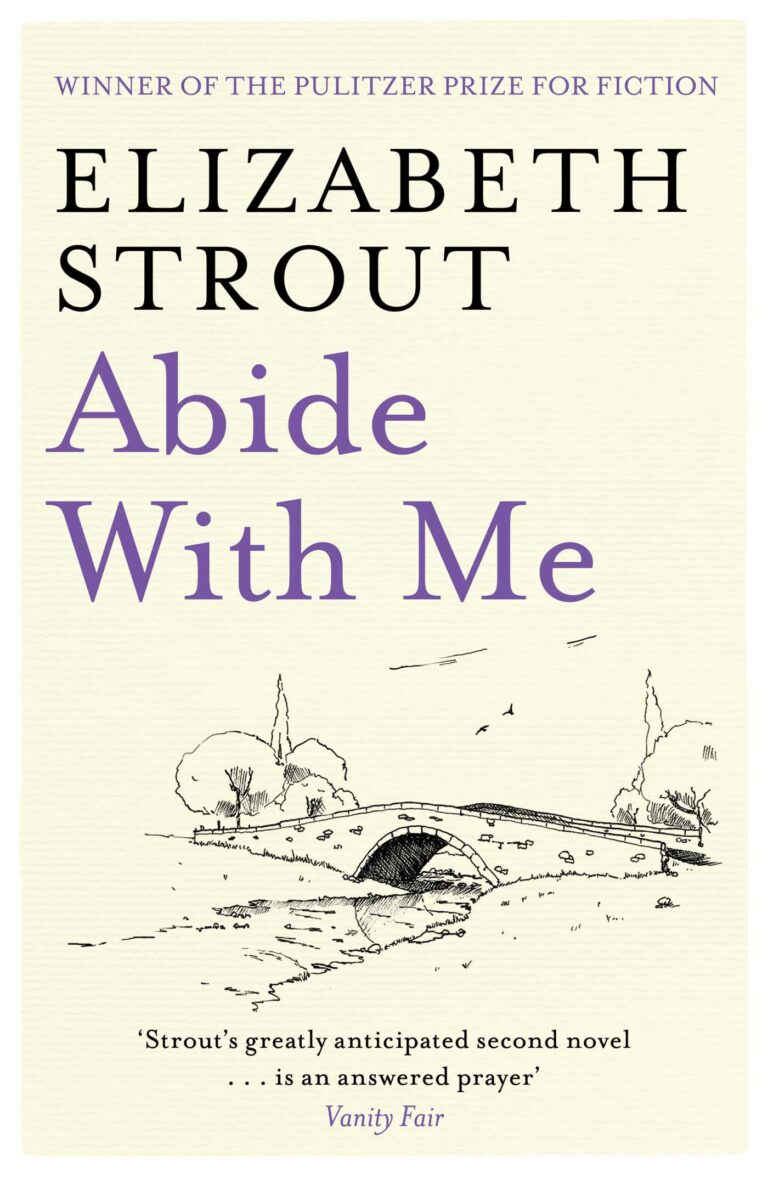 2. Abide with Me
Tyler Caskey has come to love West Annett. The short, brilliant summers and the sharp, piercing winters fill him with awe. So does his congregation, full of good people who seek his guidance and listen earnestly as he preaches.
But after suffering a terrible loss, Tyler finds it hard to return to himself as he once was. As a result, his congregation begins to question his leadership and propriety.
---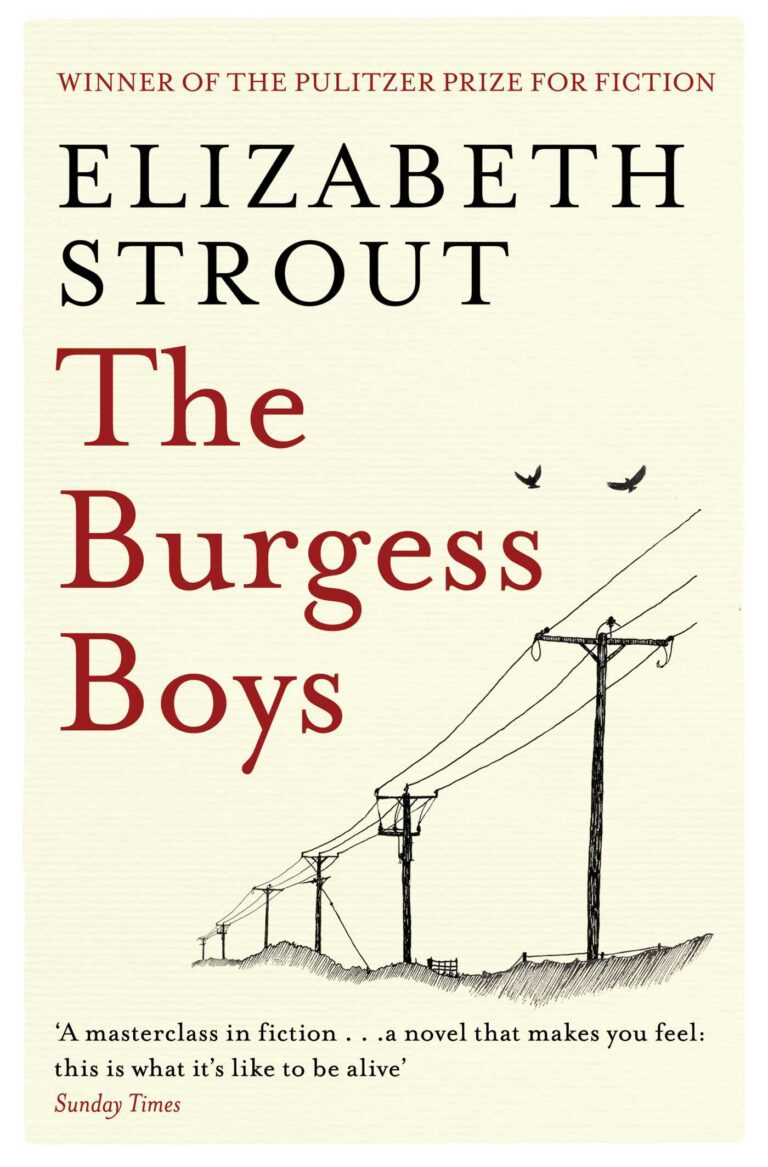 3. The Burgess Boys
Haunted by the freak accident that killed their father when they were children, Jim and Bob Burgess escaped from their Maine hometown of Shirley Falls for New York City as soon as they possibly could. Jim, a sleek, successful corporate lawyer, has belittled his big-hearted brother their whole lives. Meanwhile, Bob, a Legal Aid attorney, idolizes Jim and has always taken it in stride.
But their long-standing dynamic is upended when their sister, Susan, urgently calls them home.
Susan's teenage son, Zach, has gotten himself into a world of trouble and she desperately needs their help. And so the Burgess brothers return to the landscape of their childhood. Long-buried tensions that have shaped and shadowed their relationships begin to surface in unexpected ways that will change them forever.
---
Olive Kitteridge Books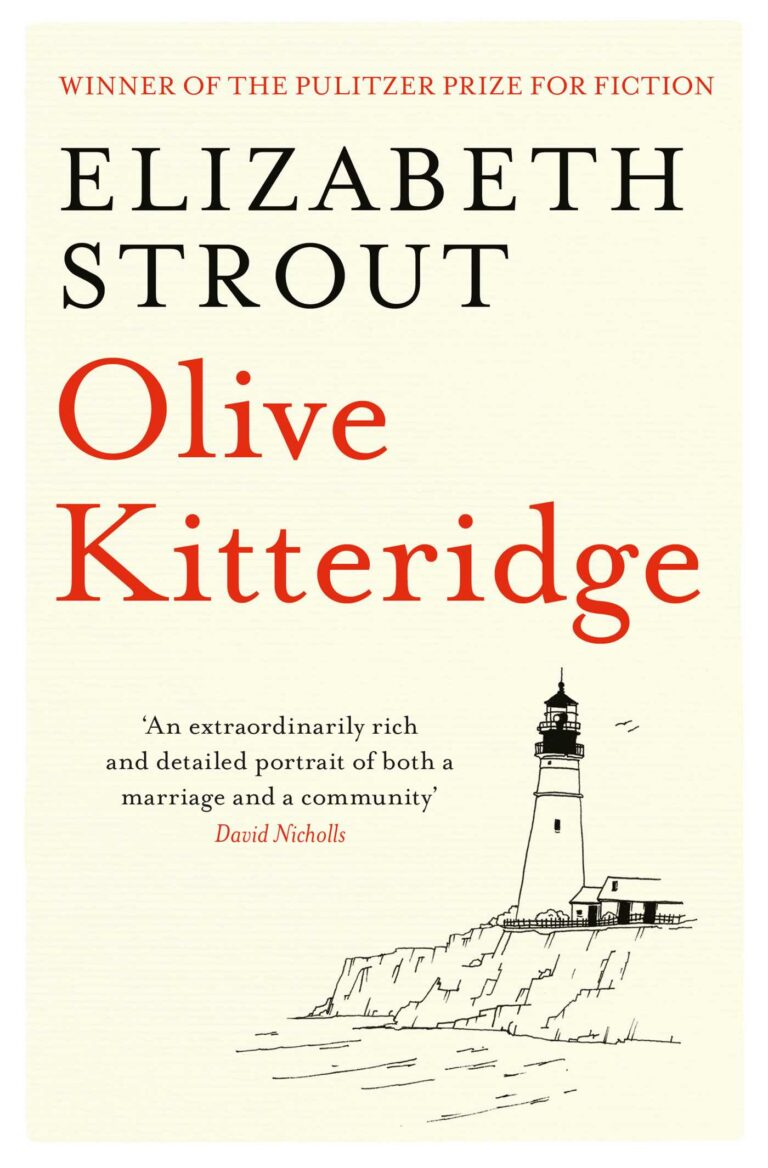 1. Olive Kitteridge
At times stern, at other times patient, at times perceptive, at other times in sad denial, Olive Kitteridge, a retired schoolteacher, deplores the changes in her little town of Crosby, Maine, and also in the world at large.
But she doesn't always recognize the changes in those around her. For example, a lounge musician haunted by a past romance; a former student who has lost the will to live; Olive's own adult child, who feels tyrannized by her irrational sensitivities; and her husband, Henry, who finds his loyalty to his marriage both a blessing and a curse.
As the townspeople grapple with their problems, mild and dire, Olive is brought to a deeper understanding of herself and her life — sometimes painfully, but always with ruthless honesty.
---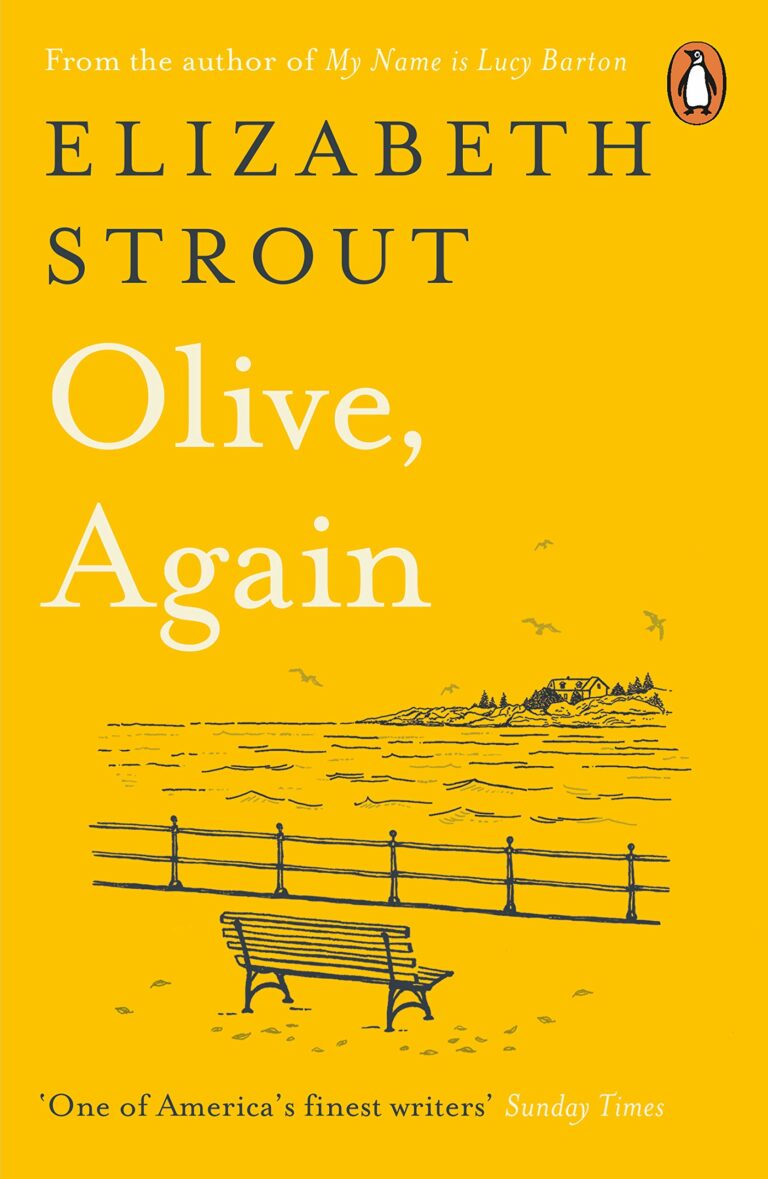 2. Olive, Again
The iconic Olive struggles to understand not only herself and her own life but the lives of those around her in the town of Crosby, Maine. Whether with a teenager coming to terms with the loss of her father, a young woman about to give birth during a hilariously inopportune moment, a nurse who confesses a secret high school crush, or a lawyer who struggles with an inheritance she does not want to accept, the unforgettable Olive will continue to startle us, to move us, and to inspire us.
---
Amgash Books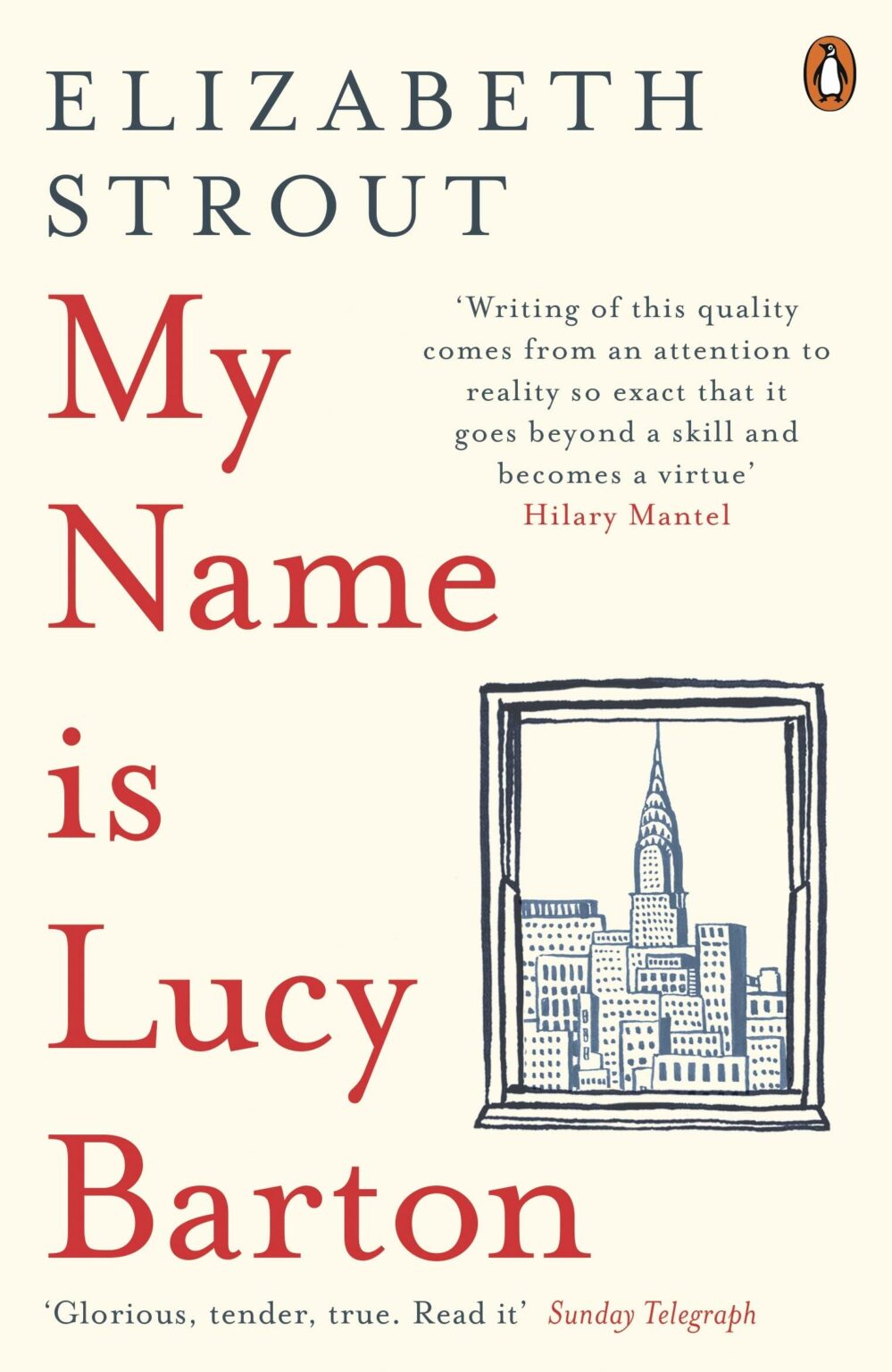 1. My Name is Lucy Barton
Lucy Barton is recovering slowly from what should have been a simple operation. Her mother, to whom she hasn't spoken for many years, comes to see her.
Gentle gossip about people from Lucy's childhood in Amgash, Illinois, seems to reconnect them. But just below the surface lie the tension and longing that have informed every aspect of Lucy's life. Her escape from her troubled family, her desire to become a writer, her marriage, her love for her two daughters.
Knitting this powerful narrative together is the brilliant storytelling voice of Lucy herself: Keenly observant, deeply human, and truly unforgettable.
---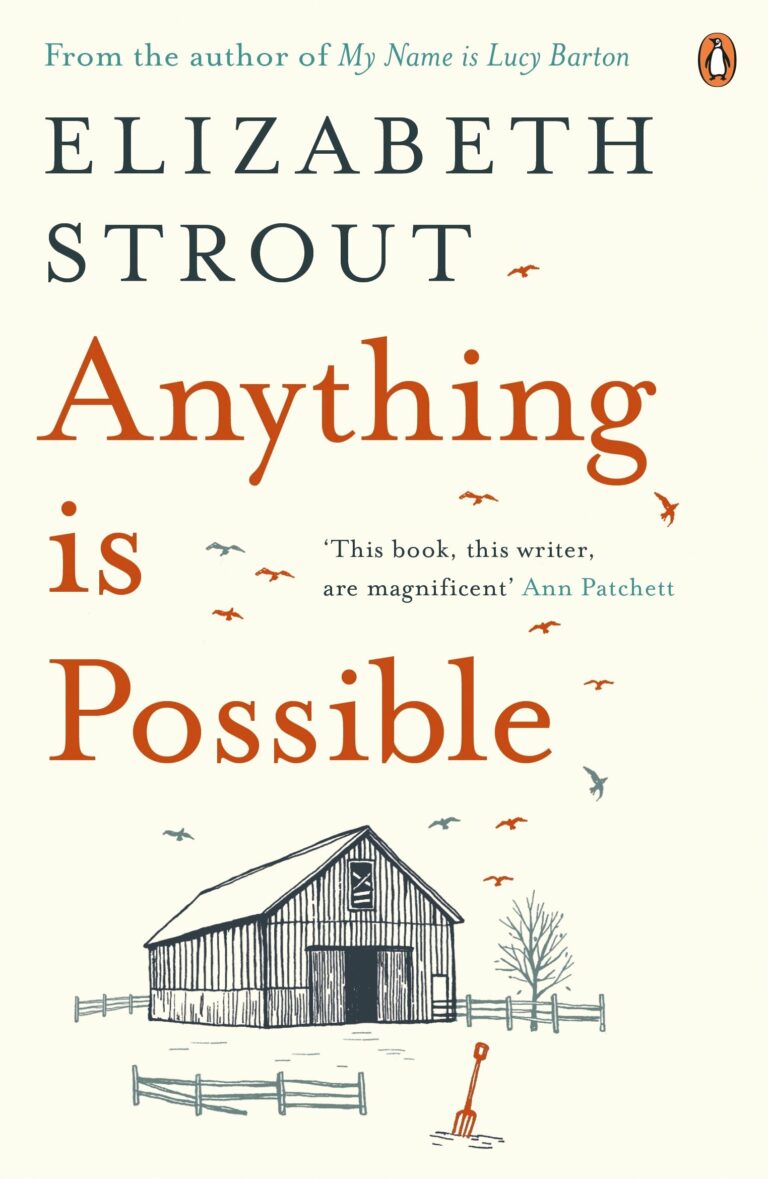 2. Anything is Possible
Here are two sisters: One trades self-respect for a wealthy husband, while the other finds in the pages of a book a kindred spirit who changes her life. The janitor at the local school has his faith tested in an encounter with an isolated man he has come to help; a grown daughter longs for her mother's love even as she comes to accept her mother's happiness in a foreign country; while the adult Lucy Barton returns to visit her siblings after seventeen years of absence.
---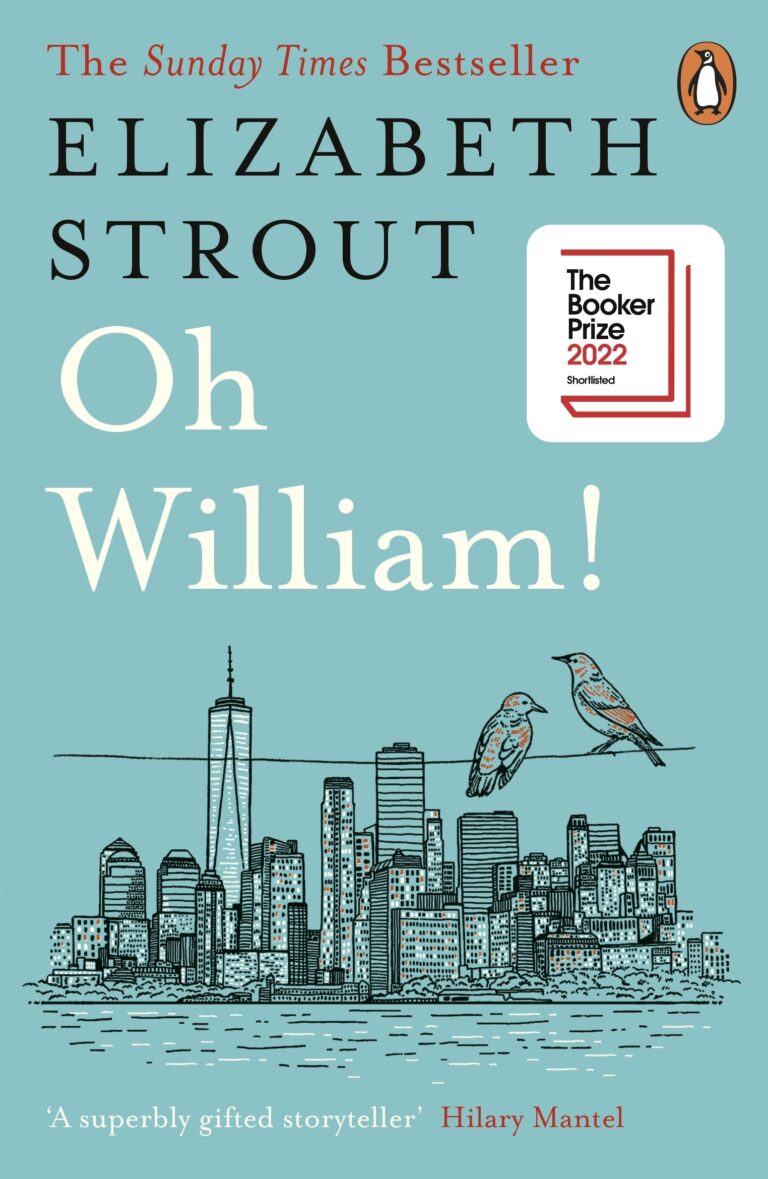 3. Oh, William!
Lucy Barton is a writer, but her ex-husband, William, remains a hard man to read. William, she confesses, has always been a mystery to me. Another mystery is why the two have remained connected after all these years. They just are.
So Lucy is both surprised and not surprised when William asks her to join him on a trip to investigate a recently uncovered family secret — one of those secrets that rearrange everything we think we know about the people closest to us.
There are fears and insecurities, simple joys and acts of tenderness, and revelations about affairs and other spouses, parents, and their children. On every page of this exquisite novel we learn more about the quiet forces that hold us together — even after we've grown apart.
---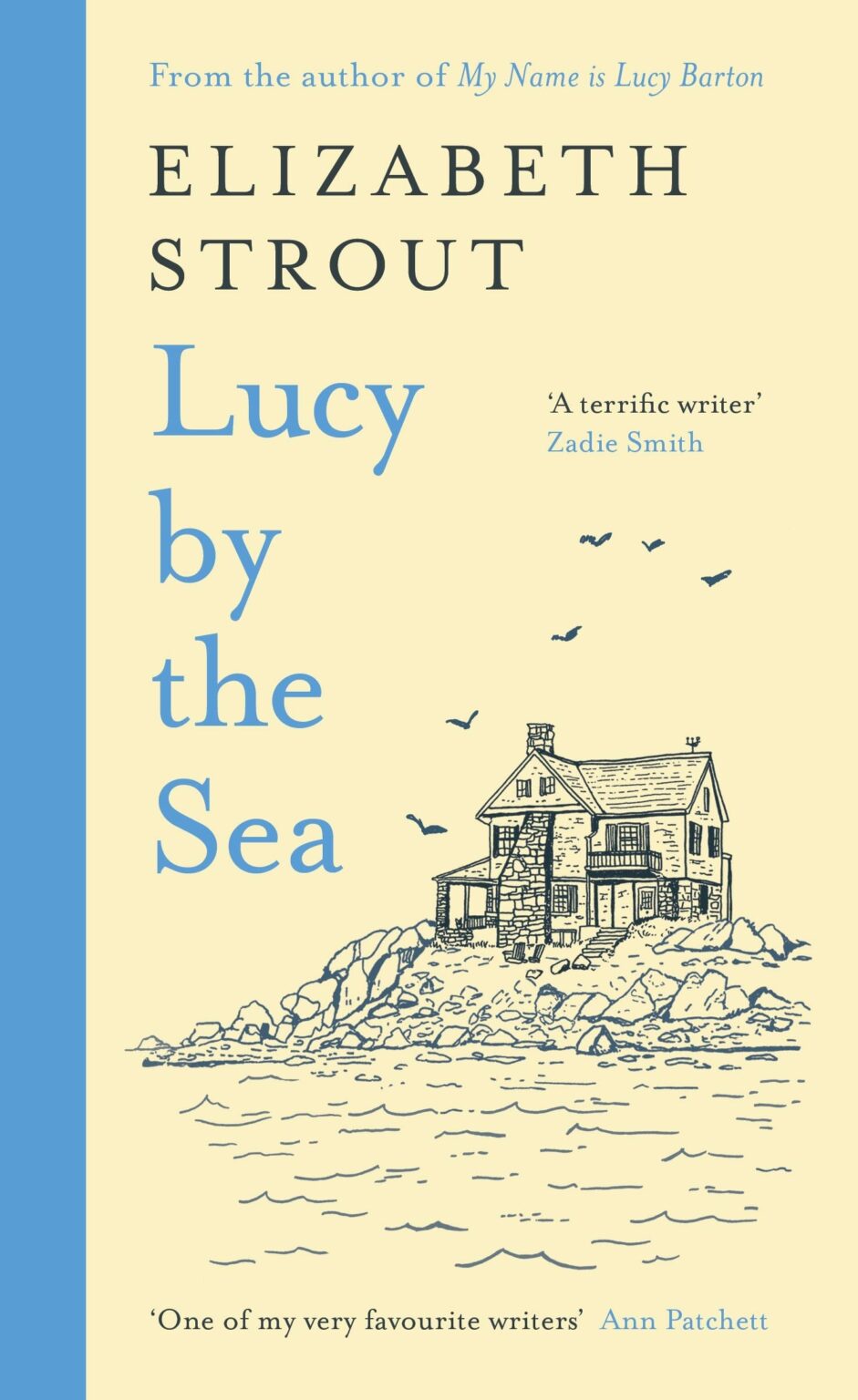 4. Lucy by the Sea
As a panicked world goes into lockdown, Lucy Barton is uprooted from her life in Manhattan and bundled away to a small town in Maine by her ex-husband and on-again, off-again friend, William. For the next several months, it's just Lucy, William, and their complex past together in a little house nestled against the moody, swirling sea.
Rich with empathy and emotion, Lucy by the Sea vividly captures the fear and struggles that come with isolation, as well as the hope, peace, and possibilities that those long, quiet days can inspire. At the heart of this story are the deep human connections that unite us even when we're apart — the pain of a beloved daughter's suffering, the emptiness that comes from the death of a loved one, the promise of a new friendship, and the comfort of an old, enduring love.
---
Final thoughts
If you enjoy contemporary fiction with strong character exploration, then you will love reading the Elizabeth Strout books in order. She has become renowned for her rich, complex characters with awards and accolades as the fruits of her labor.
More Contemporary Fiction Resources