The Amelia Peabody series are the books for which she is most well-known, but there are so many more entertaining mysteries in the Elizabeth Peters books in order to enjoy. In her books she strikes a balance with mystery, history, and romance while containing precise archaeological details.
About Elizabeth Peters
The reason Elizabeth Peters can be so precise when including archaeology as a major theme in her books is because obtained a PhD in Egyptology from the University of Chicago. She was only 23 years old when she got her doctorate.
In would then be several years later before she published her first book and even then it is not a fully linear path. That's because Elizabeth Peters published under two pseudonyms, including Elizabeth Peters. Her real name was Barbara Mertz, under which she published her nonfiction books.
Elizabeth Peters was used for her historical mysteries, while Barbara Michaels was used for her gothic mysteries. In this guide we'll include everything that she published throughout a career that spanned more than 50 years.
She received multiple awards during her lifetime including being named Grand Master at the Anthony Awards in 1986 and Grand Master at the Edgar Awards in 1998. She won the Agatha Award for Best Novel in 1989 for Naked Once More, and several other books were nominated during her career.
Peters received the Lifetime Achievement Award at the Malice Domestic Convention in 2003 and also received the very first Amelia Peabody Award, named after her popular character.
Elizabeth Peters Books in Order
Standalone Books
Our list of the Elizabeth Peters books in order begins with her standalones published under this pseudonym. These books heavily pull from her education and experience in the field of archaeology, just like the Amelia Peabody series.
The books take place around the world from Mexico to Scotland to Jerusalem and lots of places in between. Each book has a strong female lead character who becomes embroiled in a mystery that puts her life on the line. There are also romantic themes throughout each standalone book.
Vicky Bliss Books
Then, before she began the Amelia Peabody series, Elizabeth Peters wrote the first books in the Vicky Bliss series. The titular character does not actually appear in the first book in this series, which is a prequel, but there is one character in that book who makes a reappearance in later books.
Vicky Bliss is an art historian who works at the National Museum in Munich and specializes in medieval Europe. Her job at the museum is anything but mundane as she finds herself in danger from killers, forgers, and art thieves across the continent. She also finds herself entangled romantically with an art thief.
For the best reading experience, these books should be read in order of publication. Each book does follow a new mystery in a new locale, but the romance throughout the series develops more in each installment. If you want to get to know Vicky Bliss and her lover without any spoilers, then you should follow the publication order.
Jacqueline Kirby Books
Next are the Jacqueline Kirby books, which follow a former librarian-turned-bestselling author who also has a knack for solving crimes. These books find Jacqueline in Rome, the English countryside, and New York City. Regardless of the location, Jacqueline finds her life on the line as she races to track down criminals and solve murders on an international scale.
#1 – Amelia Peabody Books in Publication Order
Finally, there are two ways to read the series for which Elizabeth Peters is most well-known. The Amelia Peabody books takes place in the Victorian Era between England and Egypt and follow the titular main character.
At the beginning of the series Amelia has received an inheritance which allows her to pursue her passion and travel to England. As with the previous books by Peters, each Amelia Peabody novel contains a new, standalone mystery. However, the best reading experience will be to follow the publication order.
That is because earlier events will be referenced in later books, and Amelia's relationships evolve and develop throughout the course of the books. So, if you would like to read the whole series, you should follow publication order to avoid any spoilers.
#2 – Amelia Peabody Books in Chronological Order
However, the second way to read these Elizabeth Peters books in order is chronologically. This is only really recommended if you've already read this series before and are looking for a new way to experience these books.
The changes between publication and chronological order is subtle but there may be inadvertent spoilers with books that were published later while taking place earlier.
Barbara Micheals Books in Order
Standalone Books
This next list of books in order features the debut novel of "Elizabeth Peters." However, these books were published under her Barbara Michaels pseudonym.
Her books under this pseudonym are gothic and supernatural mysteries. Since they are all standalones, these books can be read in any order. If you are already a big fan of this author though, you may enjoy reading the books in order to see her development as an author and which themes reappear throughout her writing.
Georgetown Books
This next series is also gothic mystery with elements of romance and the supernatural. Each book follows a new female protagonist, but the books are connected through setting and theme.
The first book begins with a séance that turns sinister with malevolent spirits. Next a killer is lurking in Georgetown as a forgotten mystery is unearthed. Then the final book has to do with an antique bridal quilt with an aura of evil.
Ammie, Come Home (1968)
Shattered Silk (1986)
Stitches in Time (1995)
Greyhaven Books
The next series she published as Barbara Michaels is also a gothic mystery. The second published book in this series is actually a prequel to the first book. Black Rainbow takes place in the 1850s, while Someone in the House was contemporary at the time of publication.
Greyhaven Manor is in Pennsylvania, but the English Gothic mansion was transported stone-by-stone across the Atlantic. Someone in the House follows Anne and Kevin as they move into the manor and uncover shocking secrets from its past. Black Rainbow delves further into those secrets, that had an ominous and deadly cast a century before.
These books should be read in order of publication so as not to reveal any secrets prematurely or ruin the haunting atmosphere.
Someone in the House (1981)
Black Rainbow (1982)
Nonfiction Books
Peters also published two nonfiction books under her real name, Barbara Mertz: Temples, Tombs & Hieroglyphs and Red Land, Black Land. If you love the archeological facts peppered throughout her fiction writing, then you will likely enjoy these books as well.
Peters also published a nonfiction book all about her popular character Amelia Peabody with Kristin Whitbread. This history tome on Egypt also contains unique journal entries and biographies of Peabody, Emerson, and their friends.
Temples, Tombs & Hieroglyphs (1964)
Red Land, Black Land (1967)
Amelia Peabody's Egypt (2003) (With Kristen Whitbread – Out of Print)
Anthologies
Finally, Elizabeth Peters had short stories included in multiple anthologies throughout her career. Some of these anthologies are now out of print, but second-hand copies may still be available.
A Summary of Elizabeth Peters Books in Order
Below you will find summaries to all of the standalone Elizabeth Peters books in order. These books will give you a better understanding of the balance she strikes between mystery, history, and romance.
---
1. The Jackal's Head
Althea Tomlinson's ostensible reason for returning to Egypt is to chaperone a spoiled teenager through this fabulous desert land, but the truth is more complex…and dangerous. Ten years ago, something that happened here brought about her father's ruin and subsequent death — and Althea intends to clear her disgraced parent's name and finally lay a dark past to rest.
But there are some mysteries best left buried in the shifting sands, and a devoted daughter's search for answers is stirring up forgotten memories almost too painful to endure, that propel her onward among ancient tombs, legendary treasures, miraculous discoveries…and ever-closer to her own threatened doom.
---
2. The Dead Sea Cipher
It was the start of a grand adventure in a land of antiquity, a rare opportunity to visit biblical places shrouded in mystery. But in a Jerusalem hotel room a world away from everything she knows, Dinah van der Lyn hears angry voices through the wall, followed by a crash, and a brief cry in English…for help!
Then the brutal shattering of an evening's stillness becomes a prelude to terror. Without warning, Dinah has been unwittingly pulled into something unholy transpiring in a sacred city, and she must find answers hidden in the shadows. And she must also trust an enigmatic stranger as she races through ancient, twisting streets teeming with secrets and peril, a man who may be leading her to safety…or to her doom.
---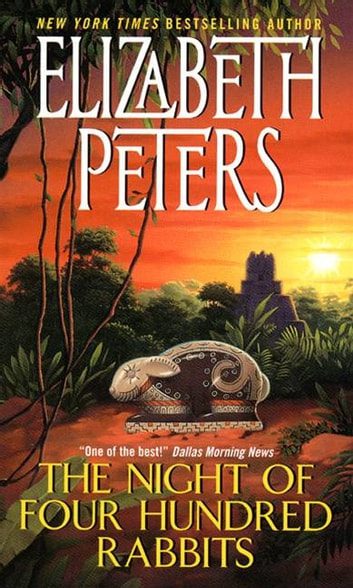 3. The Night of Four Hundred Rabbits
An unexpected "gift" has arrived for Carol Farley this Christmas: An envelope with no return address containing a newspaper clipping. Blurred but unmistakable is a photo of a man missing for years and feared dead — Carol's father.
It is a summons calling her to a world she has never known, to a place of ancient majesty and blood-chilling terror. Surrounded by towering pyramids on Mexico City's Walk of the Dead, a frightened yet resolute young woman searches for a perilous truth and for the beloved parent she thought was gone forever.
But there are dark secrets lurking in the shadows of antiquity, a conspiracy she never imagined…and enemies who are determined that Carol Farley will not leave Mexico alive.
This book has also been published as Shadows in the Moonlight.
---
4. Legend in Green Velvet
Scotland is Susan's passion and obsession — so the opportunity to join a Highland dig is a dream come true for the young archaeology student. But then a sinister stranger slips Susan a cryptic message and later turns up viciously slain.
A mysterious peril has emerged from the mists to haunt Susan, sending her running for her life in the company of handsome, unconventional laird Jamie Erskine. For she has an unseen enemy hiding in the shadows — someone who, for some unknown reason, is going to great lengths to frame her for murder…and to bury Susan, if necessary, in this land she loves.
This book has also been published as Ghost in Green Velvet.
---
5. Devil May Care
Ellie is young, rich, engaged, and in love. These are the carefree days before marriage and new responsibility, and anything goes — including house-sitting at eccentric Aunt Kate's palatial estate in Burton, Virginia. Ellie feels right at home here with the nearly invisible housekeepers and the plethora of pets, but she soon realizes that there are disturbing secrets about the local aristocracy buried in a dusty old book she has carried into the mansion.
And her sudden interest in the past is attracting a slew of unwelcome guests — some of them living and some, perhaps not. And the terrible vegeance that Ellie and her friends seem to have aroused — now aimed at them — surely cannot be…satanic.
---
6. Summer of the Dragon
A good salary and an all-expenses-paid summer spent on a sprawling Arizona ranch is too good a deal for fledgling anthropologist D.J. Abbott to turn down. What does it matter that her rich new employer and benefactor, Hank Hunnicutt, is a certified oddball who is presently funding all manner of off-beat projects, from alien conspiracy studies to a hunt for dragon bones?
There's even talk of treasure buried in the nearby mountains, but D.J. isn't going to allow loose speculation — or the considerable charms of handsome professional treasure hunter Jesse Franklin — to sidetrack her. Until Hunnicutt suffers a mysterious accident and then vanishes, leaving the weirdos gathered at his spread to eye each other with frightened suspicion.
But on a high desert search for the missing millionaire, D.J. is learning things that may not be healthy for her to know. For the game someone is playing here goes far beyond the rational universe — and it could leave D.J. legitimately dead.
---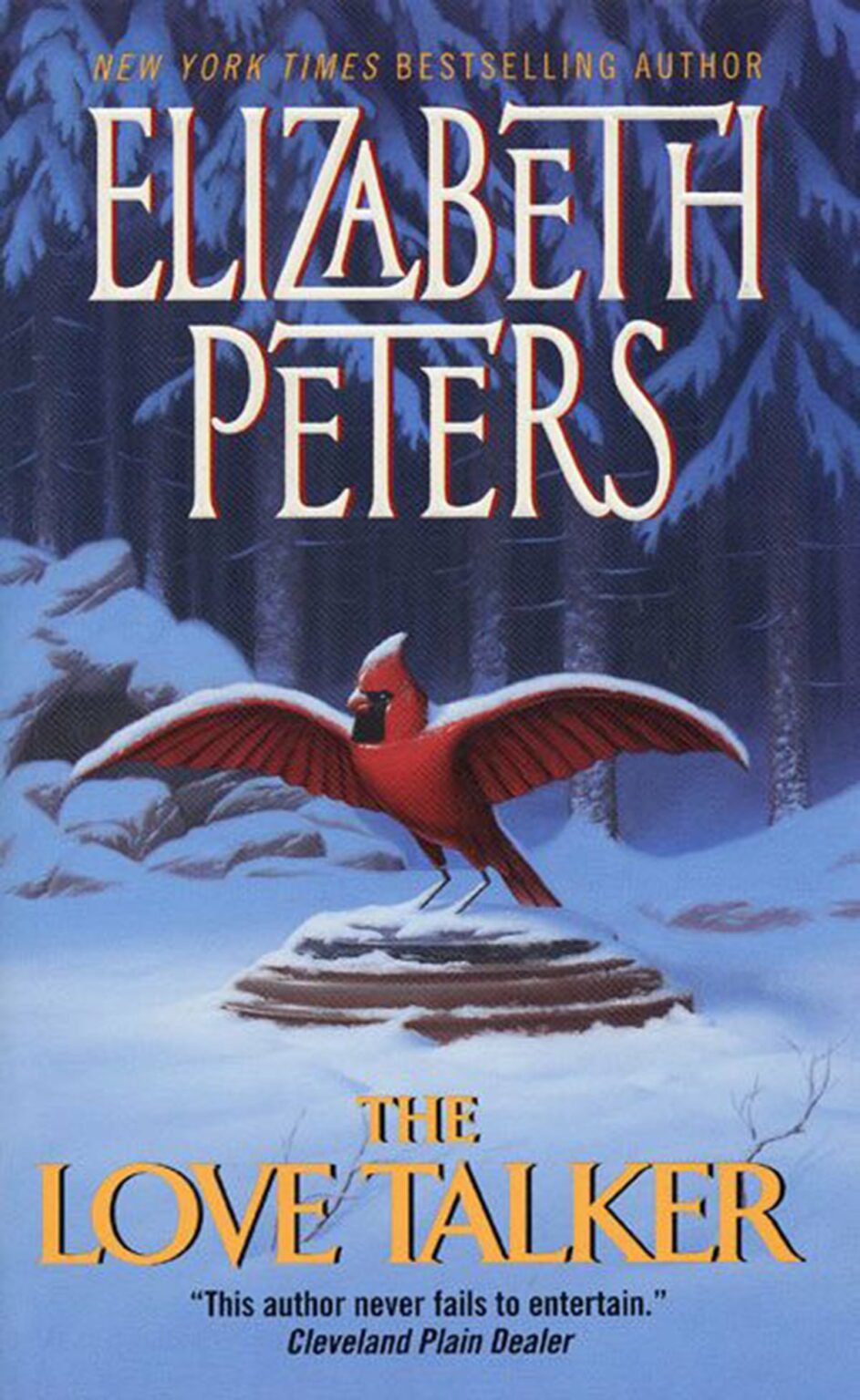 7. The Love Talker
Laurie has finally returned to Idlewood, the beloved family home deep in the Maryland woods where she found comfort and peace as a lonely young girl. But things are very different now, because there is no peace in Idlewood.
The haunting sound of a distant piping breaks the stillness of a snowy winter's evening. Seemingly random events have begun to take on a sinister shape. Meanwhile dotty old Great Aunt Lizzie is sure that there are fairies about — and she has photographs to prove it.
For Laurie, one fact is becoming disturbingly clear: There is definitely something out there in the woods — something fiendishly, cunningly, malevolently human — and the lives of her aging loved ones, as well as Laurie's own, are suddenly at serious risk.
---
8. The Copenhagen Connection
A strange twist of fate brings Elizabeth Jones face to face with her idol, the brilliant, eccentric historian Margaret Rosenberg, at the Copenhagen Airport. An even stranger accident makes Elizabeth the esteemed scholar's new private assistant.
But luck can go from good to bad in an instant — and less than twenty-four hours later, the great lady is kidnapped by persons unknown. Suddenly desperate in a foreign land, Elizabeth must cast her lot with Rosenberg's handsome, insufferable son Christian in hopes of finding her vanished benefactor.
On a trail that leads from modern wonders to ancient mystery, a determined young woman and an arrogant "prince" must uncover shocking secrets carefully guarded in the beautiful Danish city. And they must survive a mysterious affair that is turning darker and deadlier by the hour.
---
Final thoughts
The Elizabeth Peters books in order are entertaining reads that combine history and mystery with strong female characters. While the Amelia Peabody series are the books for which she became most well-known, there are many other books within her bibliography — under her multiple pennames — to pick up and enjoy next.
More Mystery Thriller Resources