Patricia Briggs has easily become most well-known for her urban fantasies, but her very first books were more traditional fantasy. This list of the Patricia Briggs books in order will follow the trajectory of her career from debut to upcoming publication, so you can tick each one off as read.
About Patricia Briggs
Before Patricia Briggs created the character of Mercy Thompson and began writing urban fantasies which made her a New York Times bestselling author, Briggs got her start in the 1990s writing traditional fantasies.
These earliest books have wizards and other magical creatures within a medieval-like setting. This is unlike her urban fantasies which largely take place in the Tri-Cities area of Washington, where Briggs lives herself.
In these earliest books Briggs says she was learning how to write and finding her voice. Masques was the first book she ever wrote, and she credits a good editor for helping it become its best version possible. It is because Briggs wrote Masques so early in her career that she felt she owed those characters a sequel.
Briggs actually wrote the sequel, Wolfsbane, before she wrote her first standalone which was published after the third book in the Sianim series. However, at the time her sales numbers were not performing well and it was a struggle for even the third book to reach publication.
So, Briggs knew Wolfsbane would likely not reach publication, but she wanted to write the book anyway. Many years later, the sequel reached the hands of readers and Briggs says there is very little she changed before publication.
Patricia Briggs Books in Order
Sianim Books
This series includes the first three books that Patricia Briggs ever wrote, which are loosely interconnected. The books take place in the same world, but follow different characters. These books were also written as standalones with each having a self-contained storyline.
However, the exception to this is that Briggs wrote Wolfsbane as a direct sequel to Masques. In this book she returns to the same characters as her debut, but later in life, so you should not read it before Masques for the best experience. The Sianim books are traditional fantasy that involve themes of magic, corruption, revenge, and more.
Standalone Book
This is the only standalone book in Patricia Briggs' bibliography, and it began as a prompt from her writers' group. It is loosely a Beauty and the Beast retelling that introduces the Hob as the beast. He is a magical being who is the last of his kind and carries the power of the mountains within his spirit.
Opposite him is Aren of Fallbrook, who has recently gained the power of sight in a world where magic has returned. However, with that magic has also come evil, and ruthless raiders have overtaken her village and killed her family. She vows to save her village, which is how she ends up striking a bargain with the Hob, but he will demand a heavy price for his help.
The Hob's Bargain (2001)
Hurog Books
Next, is the Hurog duology and it is best to read these Patricia Briggs books in order. You can read the first book as a satisfying standalone, but the sequel greatly builds upon the first book.
Both books follow Ward of Hurog and in the first book Ward has been deceiving those around him as to his true nature as a way to protect himself. Behind a foolish demeanor Ward is a capable and intelligent man, and when it comes time for him to rule Hurog as lord, he needs to convince everyone that his foolishness was just a ruse.
Dragon Bones (2002)
Dragon Blood (2002)
Raven Books
This duology concerns events which conspired centuries ago, as well as the consequences that are unfolding in the present day. You should absolutely read these Patricia Briggs books in order for the best reading experience.
The first book will introduce the world and how the city of Colossae was destroyed by wizards in an attempt to imprison an evil entity. It will also introduce Seraph who is a descendant of those wizards and must bear the duty that comes with her heritage. While you can read the first book as a standalone since it has a satisfying conclusion, the second book returns to follow Seraph and was written as a direct sequel to the first book.
Raven's Shadow (2004)
Raven's Strike (2005)
Mercy Thompson Books
These are the books for which Patricia Briggs is now the most well-known. The series follows Mercedes Athena Thompson, better known as Mercy, who is a Volkswagen mechanic in the Tri-Cities area of Washington.
Mercy is also a walker, which allows her to shift into the form of a coyote at will. While the world depicted in these books is quite similar to our own, it is also one full of werewolves, vampires, fae, and more.
However, if you would like a more comprehensive look at how to read the books in the Mercyverse, you can read our article about it in our Mercy Thompson Books in Order article.
Moon Called (2006)
Blood Bound (2007)
Iron Kissed (2008)
Bone Crossed (2009)
Silver Borne (2010)
River Marked (2011)
Frost Burned (2013)
Night Broken (2014)
Fire Touched (2016)
Silence Fallen (2017)
Storm Cursed (2019)
Smoke Bitten (2020)
Soul Taken (2022)
Winter Lost (Expected: 2024)
Mercy Thompson Graphic Novels
There are several Mercy Thompson graphic novels. Two are original pieces of fiction, while the others are an adaptation of the first novel.
Mercy Thompson Collection
Patricia Briggs has one collection that contains most of the Mercy Thompson short fiction.
Shifting Shadows (2014)
Alpha & Omega Books
The Alpha & Omega books are a spin-off from the Mercy Thompson books. The first title is a novella that was first written for an anthology and was very quickly expanded into the first full-length novel, Cry Wolf. Briggs is writing a seventh Alpha & Omega book, but a title has not been announced and 2024 is all that is known about a publication date.
On The Prowl: Alpha & Omega (Novella) (2008)
Cry Wolf (2008)
Hunting Ground (2009)
Fair Game (2012)
Dead Heat (2015)
Burn Bright (2018)
Wild Sign (2021)
Untitled (Expected: 2024)
Alpha & Omega Graphic Novels
Like the original series, the Alpha & Omega series also had a graphic novel adaptation. The first full-length novel, Cry Wolf, was adapted into eight volumes.
Anthologies
Finally, Patricia Briggs has also contributed to several anthologies throughout her career with pieces of short fiction.
A Summary of Patricia Briggs Books in Order
Below you will find the summaries to the earliest Patricia Briggs books in order, before she began writing her Mercyverse books. These summaries include her first series, early duologies, and her only standalone book. For the series and duologies there may be minor spoilers below.
---
Sianim Books
1. Masques
Geoffrey ae'Magi is a master of illusion. With his army of undead he threatens to destroy everything Aralorn holds dear in her peaceful kingdom of Reth. Ae'Magi is corrupt, but irresistibly charismatic; the evil lurking in his soul is hidden by a spell-cast mask of regal charm.
Not many can resist him, but King Myr, dragon blessed; Wolf, driven by immortal rage; and Aralorn, weaponsmistress of the shapeshifting race all have the will. However, Aralon has been captured and brought to the Archmage's castle. She faces a slow death by torture unless Wolf can find and rescue her.
---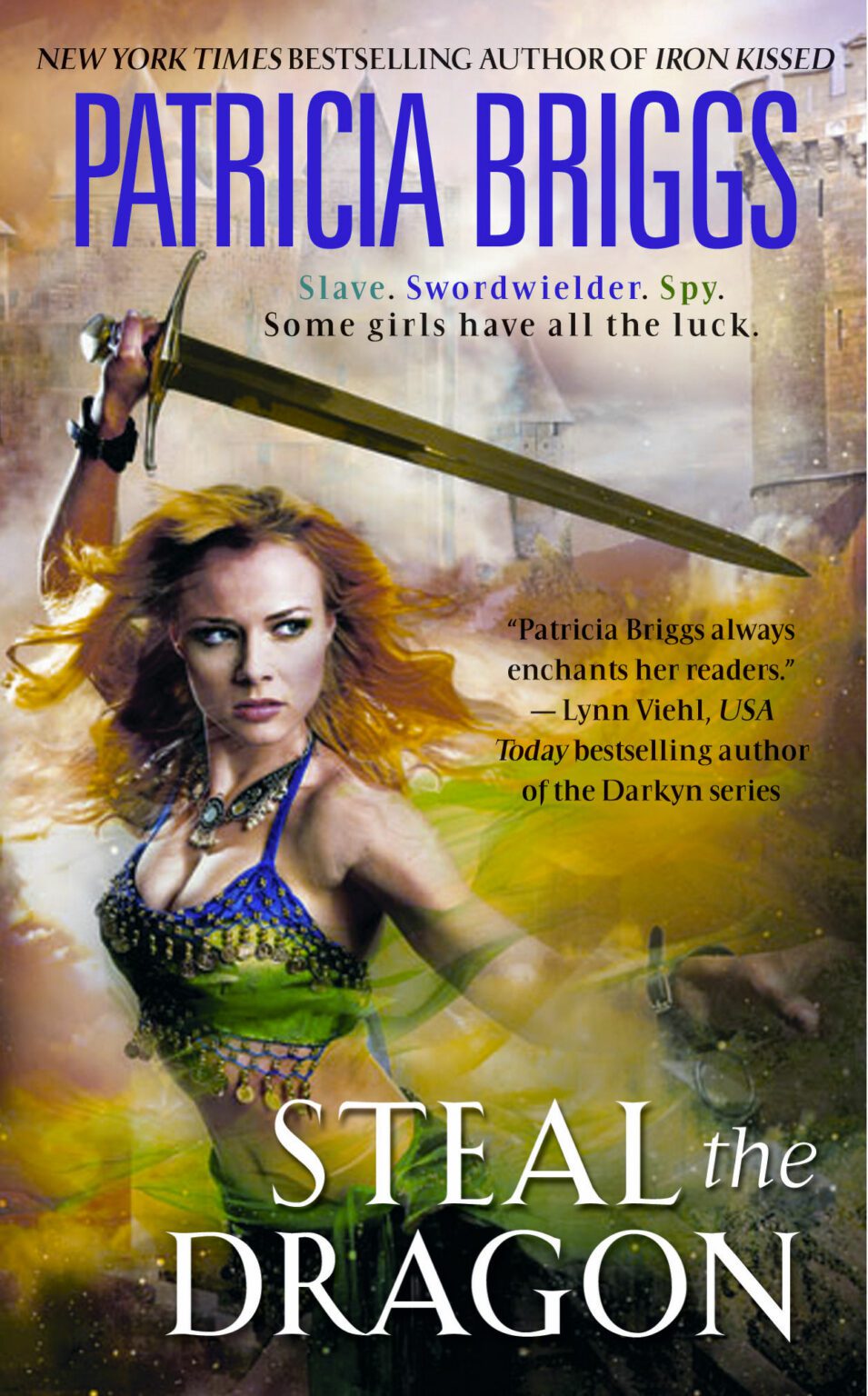 2. Steal the Dragon
Years ago, Rialla's clan was ambushed by slave traders from Darran. The men were killed, and the women and children enslaved. Rialla lived in bondage and waited for her chance to escape; with it, she fled to Sianim, a mercenary nation.
Now she has a chance to exact revenge on her former masters. Rialla is selected by the spymaster of Sianim to prevent the assassination of a lord in Darran who wishes to outlaw slavery. But in her task Rialla is unexpectedly thrown into a world of deadly magic, where gods walk in human form. Her trusted companions are not what they seem and the threat of enslavement, again, is vividly real.
As a spy, she realizes the danger of her mission, but as a former slave, Rialla also knows she has no choice.
---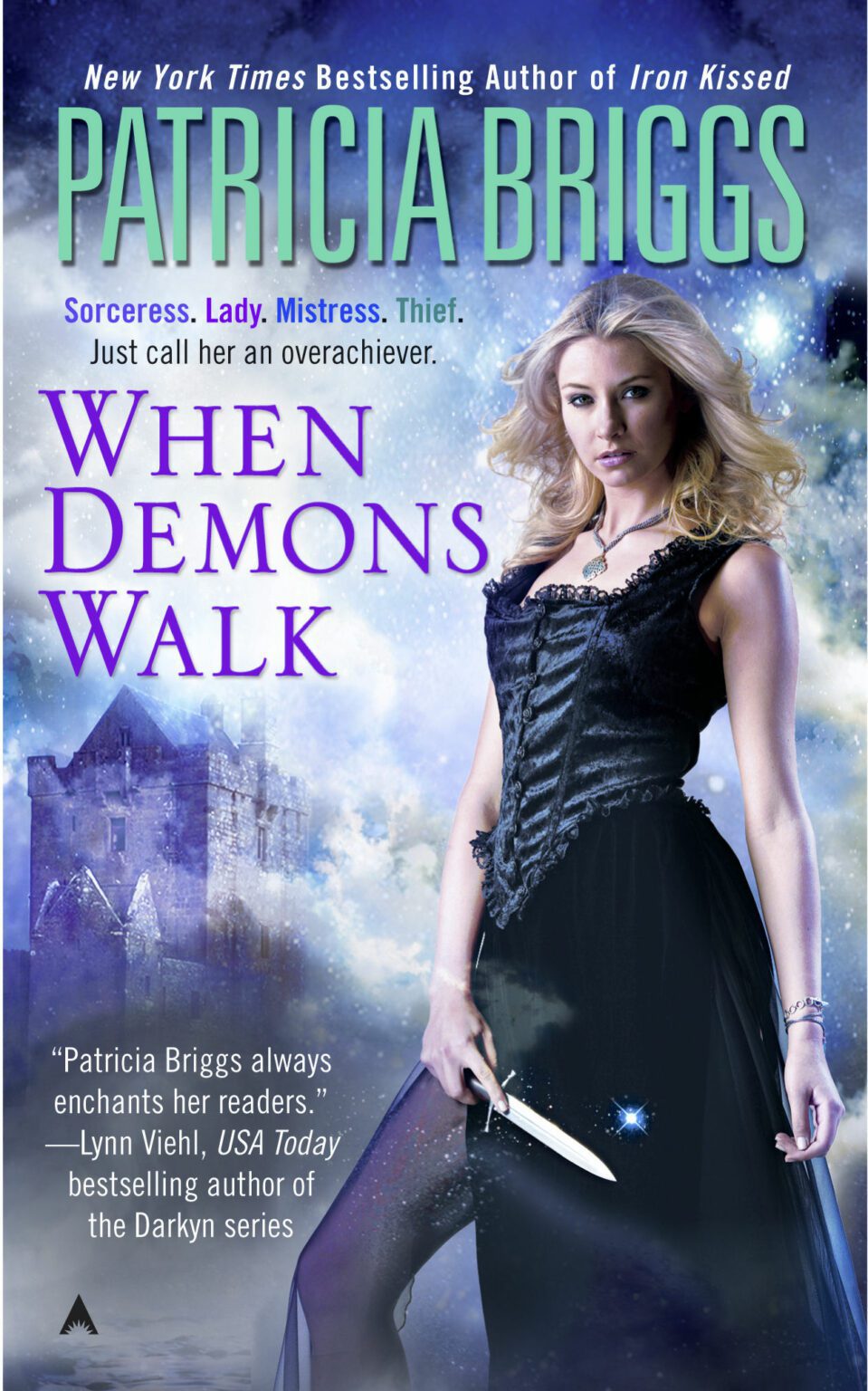 3. When Demons Walk
For most of Shamera's life, she has been a sorceress and a thief. She steals from Southwood's nobility so that she can survive, but now Sham is about to face the greatest test of her skills yet.
A killer is prowling Southwood and killing nobles, which is why Lord Kerim, Reeve of Southwood, turns to Sham for help. She will pose as his mistress to find the killer, but this murderer is no mortal. She must use all of her understanding about magic to send the demon away, because this time there is nowhere to hide and no time to run.
---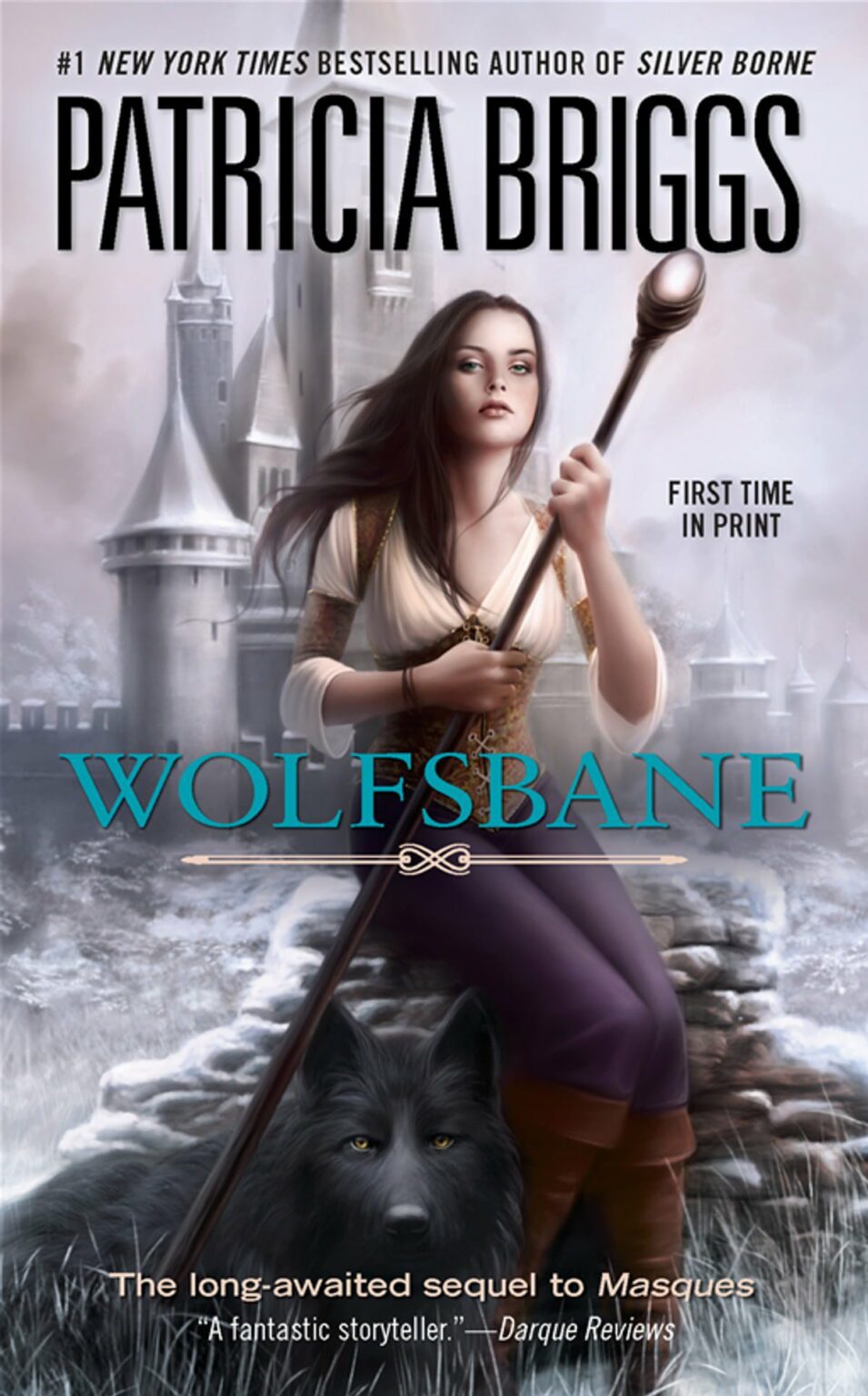 4. Wolfsbane
This is a sequel to Masques, returning to the characters of Aralorn and Wolf.
Aralorn has been kept from her homeland and family for more than a decade by her dangerous existence, but now the time has come for her to return to her aristocratic roots. She must return to mourn the death of her father, the Lyon of Lambshold.
But upon Aralorn and Wolf's arrival, she finds that her home is gone forever and the pair must take on a sinister old enemy.
---
Standalone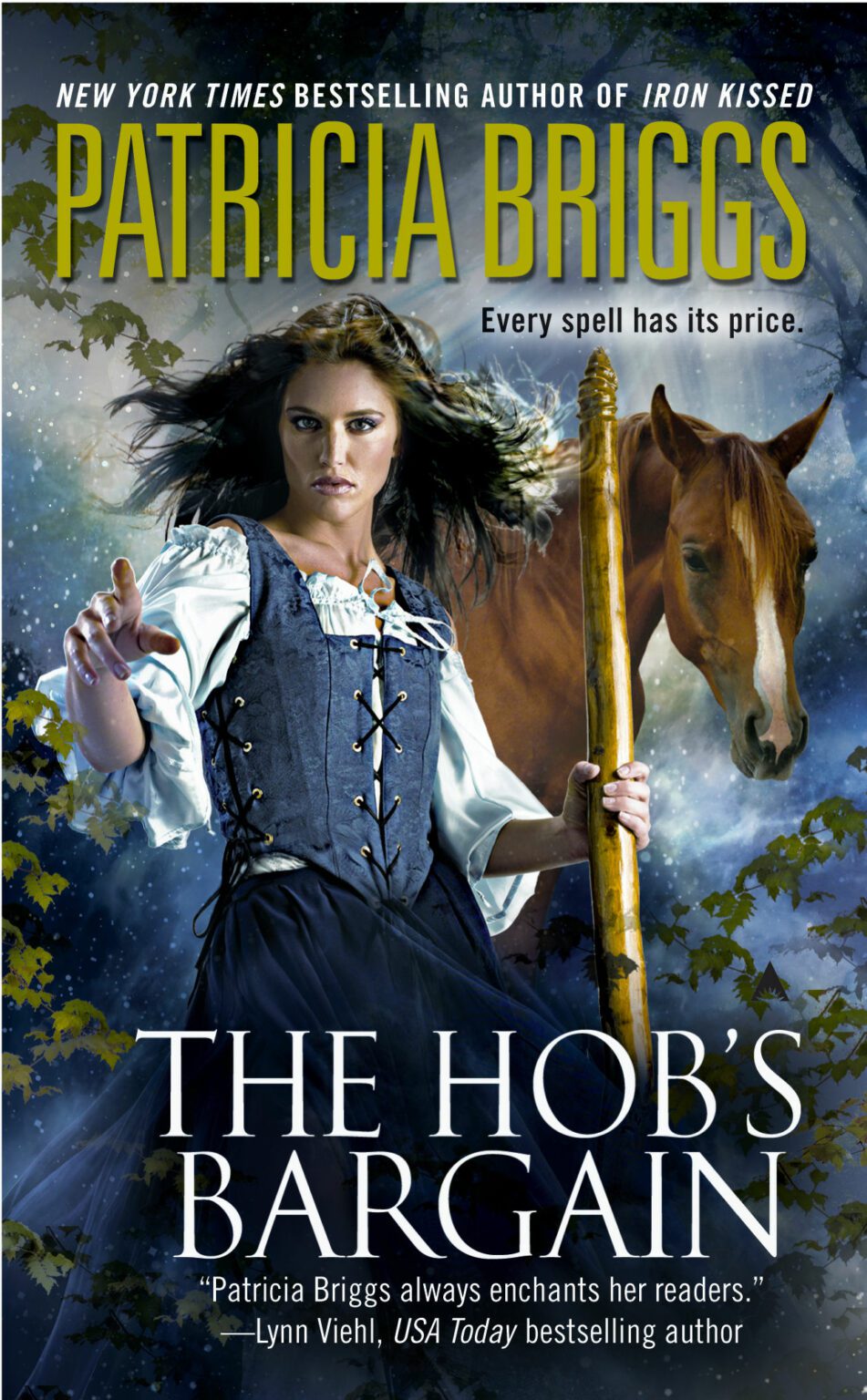 1. The Hob's Bargain
Magic was banished from the land out of hatred and fear, but now it is returning — both good and evil. Aren of Fallbrook feels her power of sight begin to strengthen and grow.
She is overcome by visions of mayhem and murder. Ruthless raiders have descended upon her village and killed her family. Aren vows to save her village and to do so she strikes a bargain with the Hob.
The Hob is a magical, human-like creature with the power of the mountains. But he is also the last of his kind and to defend the village he will exact a heavy price from Aren.
---
Hurog Books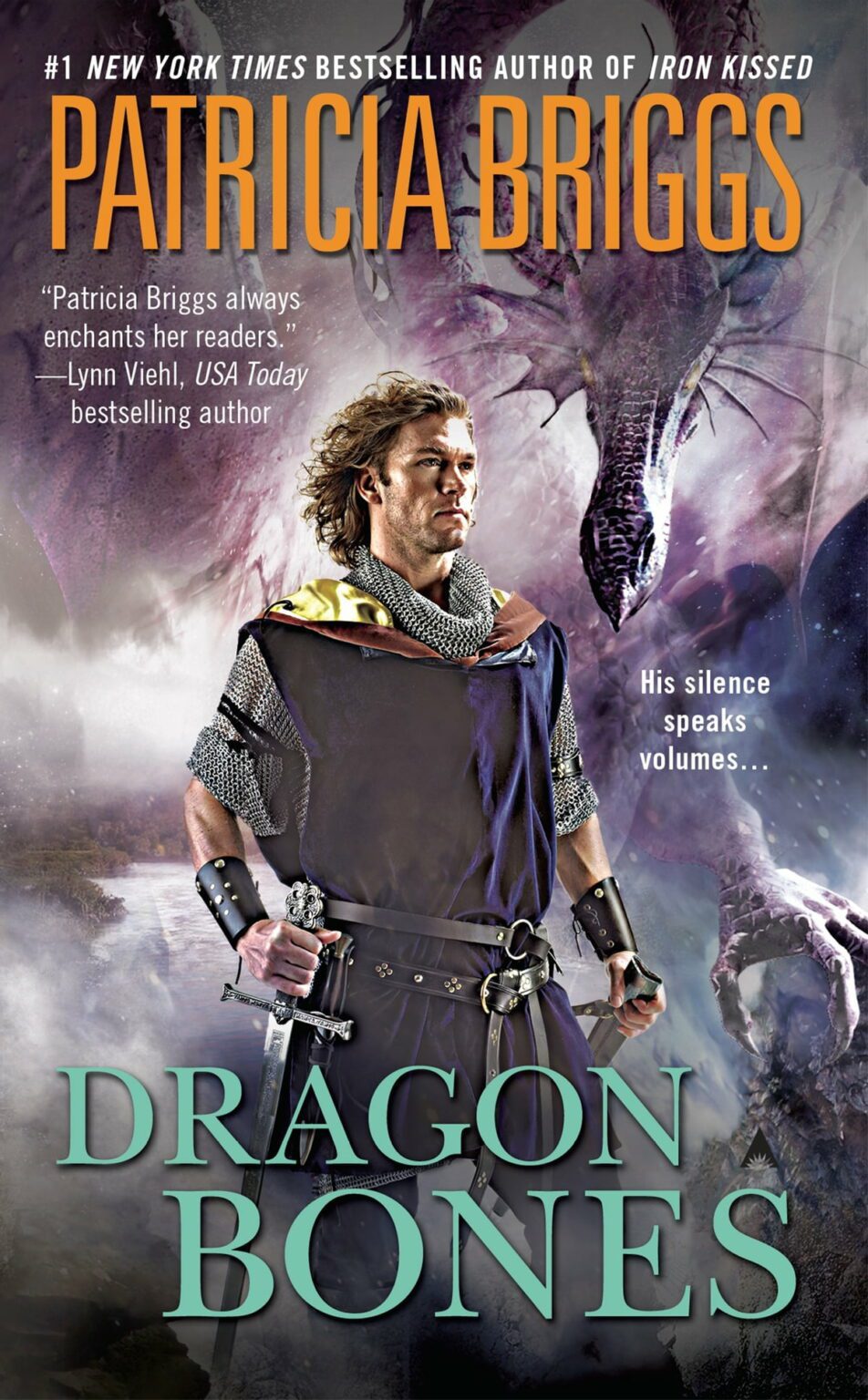 1. Dragon Bones
Most people assume Ward is a fool, and he is happy to let them think so. That's because it is a carefully constructed ruse that hides his true nature. That discretion has saved his life from his abusive father.
But his father is now dead, and Ward is the new Lord of Hurog, except a nobleman thinks Ward is too stupid to rule. If Ward wishes to rightfully rule, he must quickly prove himself worthy.
That is why he rides into the war that is taking place on the border, but it soon becomes clear that things have taken a dangerous turn. Ward has seen a pile of magical dragon bones deep within the Hurog Keep and he knows his enemies will stop at nothing to possess them, threatening unmistakable danger.
---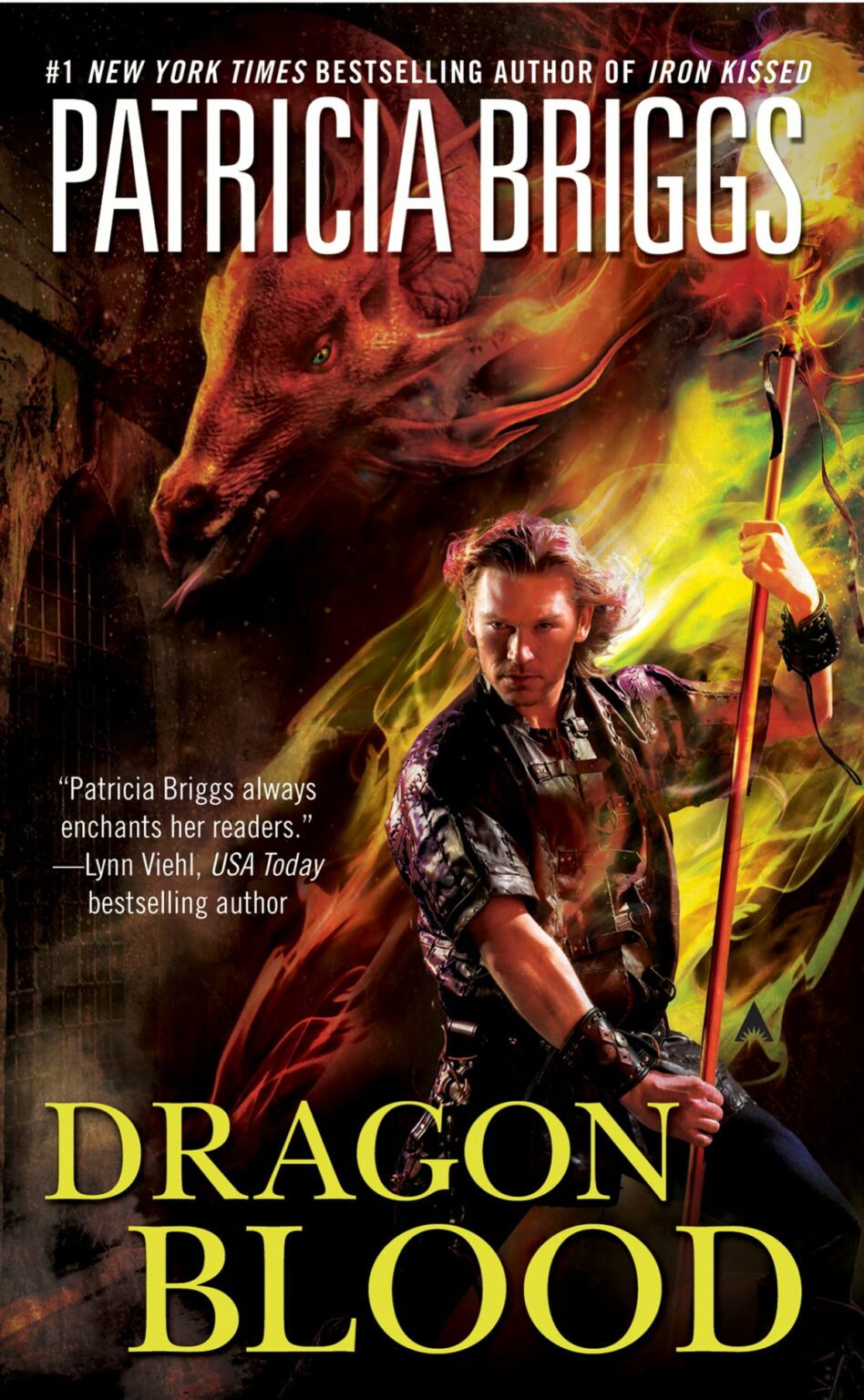 2. Dragon Blood
Ward is the ruler of Hurog and doing his best to restore the lands, bring prosperity to his people, and carve out a quiet life. But then an old friend escapes from High King Jakoven's torturers and seeks safe haven in his keep. It is no longer possible to ignore the rebellion that is growing against the tyrannical king.
He decides to join with the rebels, but Jakoven has a secret weapon. He has Farsonsbane, a magical artifact which has successfully destroyed cities. However, to awaken Farsonsbane, Jakoven needs dragon's blood…which runs through Ward's veins.
---
Raven Books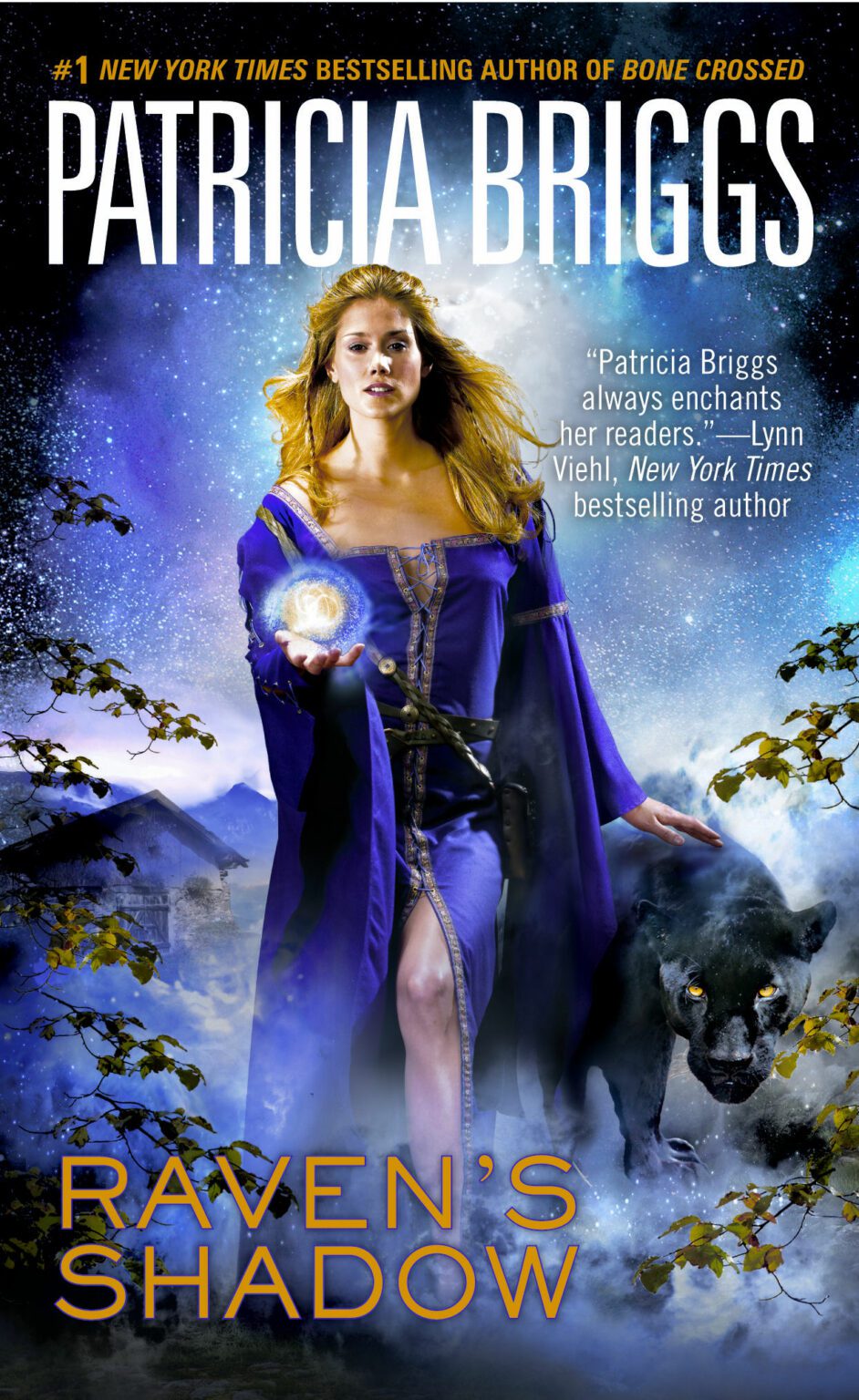 1. Raven's Shadow
The city of Colossae was a haven of magical study for many years. However, as generations of wizards pushed their limits, an evil entity was unleashed which demanded the city as sacrifice. From the ashes of Colossae rose the Travelers, who roam the world to ensure the Stalker will remain imprisoned forever.
Seraph is one of the last Travelers and a Raven mage. Many fear magic, which has shunned the Travelers from the very people they have sworn to protect. However, Seraph has avoided such an existence by building a life with the ex-soldier Tier.
But now Tier is missing, or dead, and Seraph can no longer ignore her duty and responsibility. She uses her magic to learn about her husband's fate, but in the process learns that the Stalker's prison is weakening. Seraph is the only one who can fulfill the oath of her ancestors to protect humanity from destruction.
---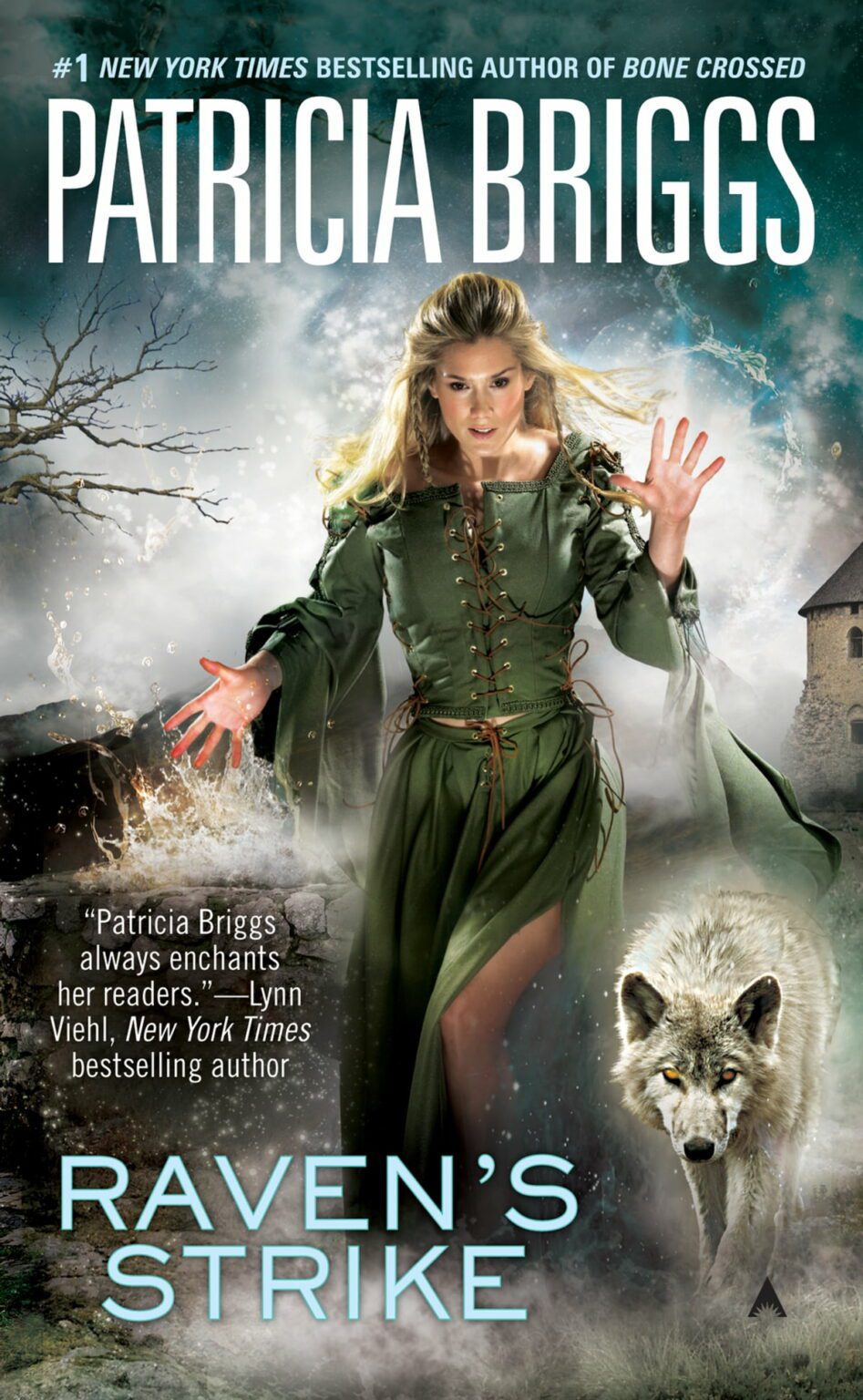 2. Raven's Strike
It has been centuries since the wizards of Colossae unleashed an unimaginable force of destruction: The Stalker. They sacrificed the entire city, but even that was only enough to imprison the Stalker, not destroy. Seraph tried to escape her duty and lead a quiet life, but evil found her and her family.
A new force for darkness, the Shadowed, is now stalking the land. He feeds on death, destruction, and the sleeping Stalker's power. He plans to wake the Stalker and wreak havoc, but to do so he needs Travelers' magic…and he has his sights set on Seraph and her family. Seraph must track and strike the Shadowed before it is too late.
---
Final thoughts on Patricia Briggs books in order
The earliest Patricia Briggs books in order reveal a fantasy author who was finding her voice and footing as a writer. If you are a fan of Briggs because of her most well-known Mercy Thompson series, then reading these earlier traditional fantasy books will allow you to witness her growth and development as an author.
More Traditional Fantasy Resources