There are two ways to read the Mercy Thompson series in order. This guide will include not only how to read the main series in publication order, but also include the spin-off series which takes place in the Mercyverse as well and a chronological timeline for both series.
About Patricia Briggs
Patricia Briggs grew up surrounded by books, because her mother was a school librarian and she shared a room with her older sister who loved to read. However, it wasn't until she went to university that Briggs realized becoming a writer was something that she could pursue if she so wished.
It would take several years after that revelation before she wrote her first manuscript, and several more years after that before Briggs became a full-time writer. She worked a variety of jobs during the day while writing at night before taking the plunge to write full-time.
While the Mercy Thompson series and Mercyverse has become what Briggs is most well-known for, her first books were traditional fantasy not urban fantasy. If you would like to learn more about what Briggs wrote before she created the character of Mercedes Athena Thompson, mechanic and walker, you can read our article here.
More recently, there was an announcement that Amazon Prime has optioned the rights to the Mercy Thompson series to make a TV adaptation. However, in her announcement Briggs said the network had 18 months to move forward with the project, and there has been no news since the announcement of April 2022. The extent of the impact from the WGA and SAG-AFTRA strikes is unknown.
#1 – Mercy Thompson Series in Order of Publication
The first way to experience the Mercy Thompson series in order is the recommended reading order for any first-time fans. That is, of course, by following the publication order for each collection of books that takes place in this world.
Main Mercy Thompson Books
This will begin with the first book Patricia Briggs wrote in this world following Mercy Thompson, which will be your best introduction. Each book in this series can work as a standalone because it has its own conflict resolution and a satisfying conclusion. However, the best experience by far will be to read these books in order of publication.
Character is an integral part of this series, so following a chronological timeline of Mercy will make the most sense. This way the reader can follow along as Mercy grows, encounters new obstacles, revisits old foes, and falls in love.
Moon Called (2006)
Blood Bound (2007)
Iron Kissed (2008)
Bone Crossed (2009)
Silver Borne (2010)
River Marked (2011)
Frost Burned (2013)
Night Broken (2014)
Fire Touched (2016)
Silence Fallen (2017)
Storm Cursed (2019)
Smoke Bitten (2020)
Soul Taken (2022)
Winter Lost (Expected: 2024)
Graphic Novels
In addition to the main series, there are also several graphic novels that were created. Two are original pieces of fiction while the others are the adaptation of the first novel, Moon Called.
Collections
Patricia Briggs has also written several pieces of short fiction which take place in this world. You can find out more about the individual stories in our second way to read the Mercy Thompson series in order, but almost all of her short fiction from the Mercyverse is in this one collection.
Shifting Shadows (2014)
Spin-Off Mercy Thompson Series: Alpha & Omega
The final series that is part of our first reading order is a spin-off that is included in the Shifting Shadows collection. The first installment in the Alpha & Omega series is a novella which was in that collection, but that story was then continued in the first full-length novel, Cry Wolf.
It begins with a slightly earlier timeline than the first Mercy Thompson book, but as events continue to unfold the two series begin to intersect and take place concurrently. While this series also has action like the Mercy Thompson books, there is a larger emphasis on romance, which Briggs describes as more sweet than steamy.
On The Prowl: Alpha & Omega (Novella) (2008)
Cry Wolf (2008)
Hunting Ground (2009)
Fair Game (2012)
Dead Heat (2015)
Burn Bright (2018)
Wild Sign (2021)
Untitled (Expected: 2024)
#2 – Mercy Thompson Series in Order of Chronology
The second way to read the Mercy Thompson series in order is not recommended for first time readers. Moon Called, in its entirety, is by far the best introduction to this world, which looks very similar to our own. It is the proper introduction to Mercy and how she balances life as a mechanic and her connection to the supernatural.
However, if you have read all the books and are looking to better understand where each of the short pieces of fiction slots in or if you are trying to understand the timelines of the original and spin-off series, this chronological timeline of the Mercyverse will help you. The main Mercy Thompson books have an asterisk next to them below.
The Asil-Verse
These three separate pieces of short fiction which all concern Asil have been separated from the rest of her Mercyverse writing by Patricia Briggs as taking place in the Asil-Verse timeline.
Unappreciated Gifts (Short Story)
Asil and the Not-Date (Short Story)
Dating Terrors (Short Story)
A Summary of Mercy Thompson Series in Order
Below you will find the summaries to the full-length novels in the original Mercy Thompson series. The spoilers in the summaries below have been kept to a minimum, but there may still be minor spoilers. So, if you haven't read these books before, proceed with caution.
---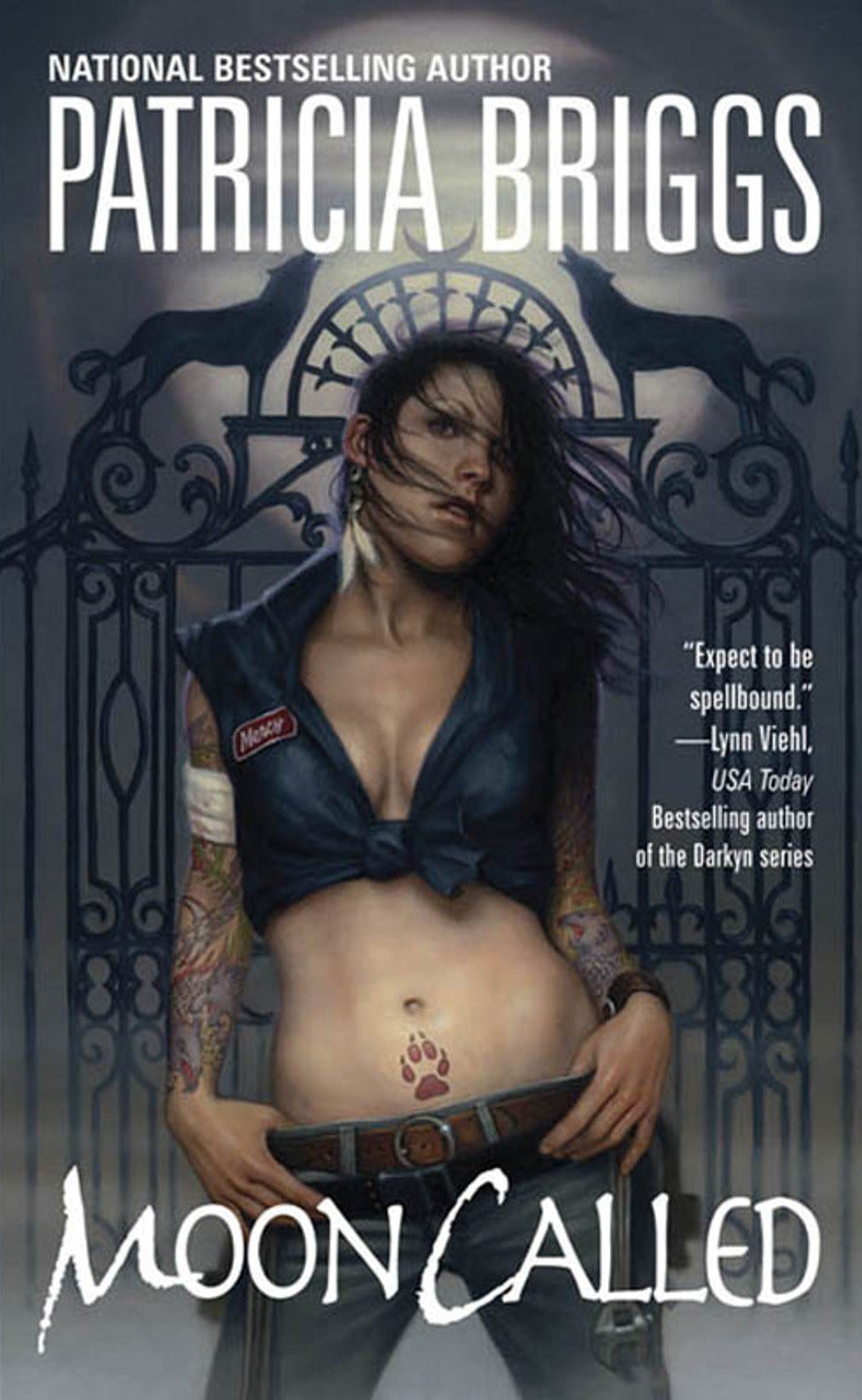 1. Moon Called
Mercedes Athena Thompson, better known as Mercy, lives in the Tri-Cities area of Washington and works as a talented Volkswagen mechanic. She is also a walker, a magical being with the power to shift into a coyote at will.
Mercy's world looks a lot like ours, but her next-door neighbor is a werewolf, her former boss is a gremlin, and her current customer is a vampire. Her world is full of things that go bump in the night and Mercy's connection to the supernatural is going to make her life a whole lot more complicated.
---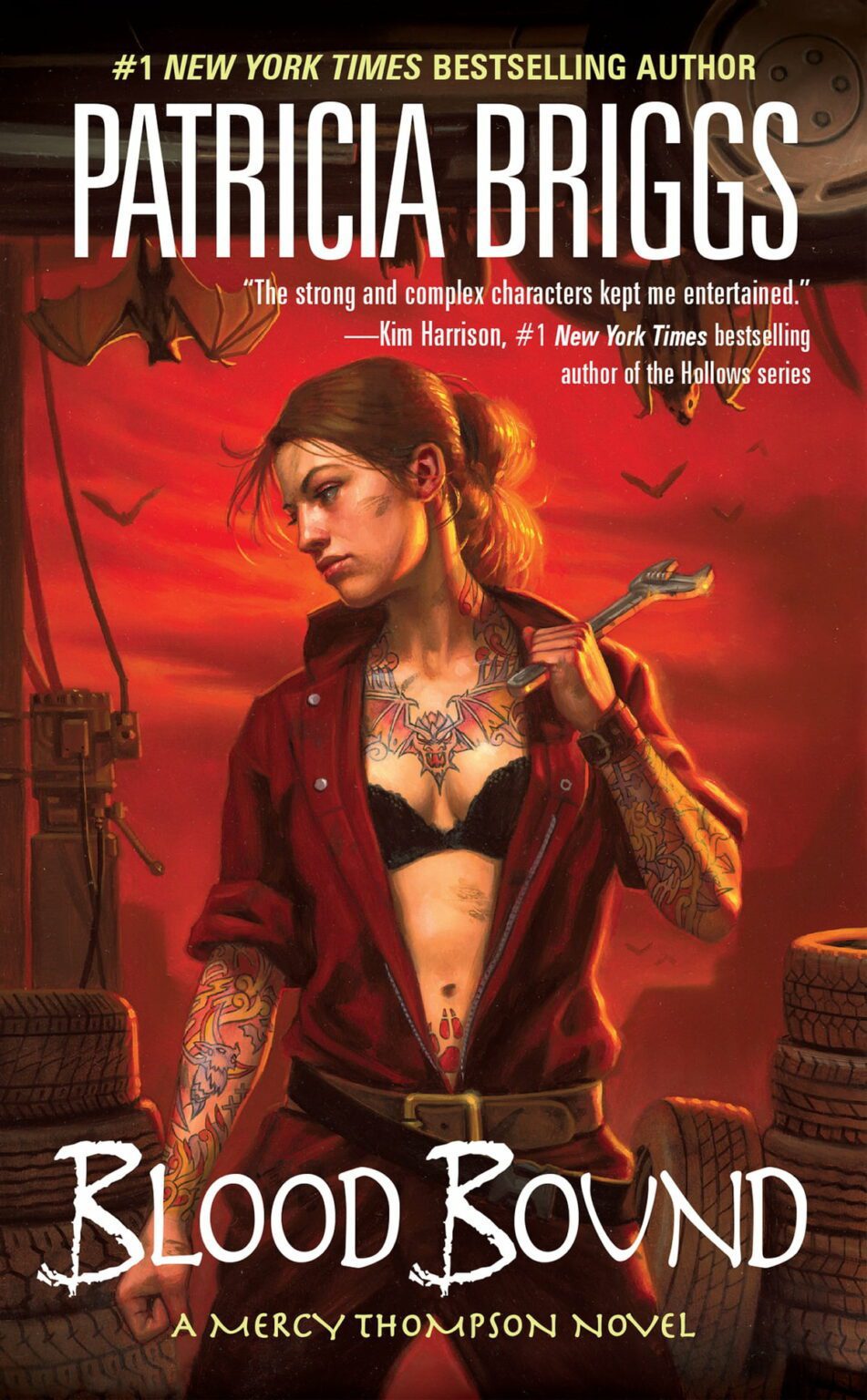 2. Blood Bound
Friends in low and dark places comes with the territory for Mercy Thompson. She currently owes one of them a favor, which is why she's agreed to be extra muscle for her friend Stefan, a vampire. But the other vampire that Stefan is delivering a message to isn't ordinary…and neither is the demon inside of him.
---
3. Iron Kissed
While Mercy can shift her shape, her loyalty does not waver. So, when her former boss is arrested for murder, Mercy is determined to clear his name, whether he wants her to or not.
But she is facing pressure from other directions too. Werewolves are not known for their patience, and if Mercy can't choose between the two she cares for, they might make the decision for her.
---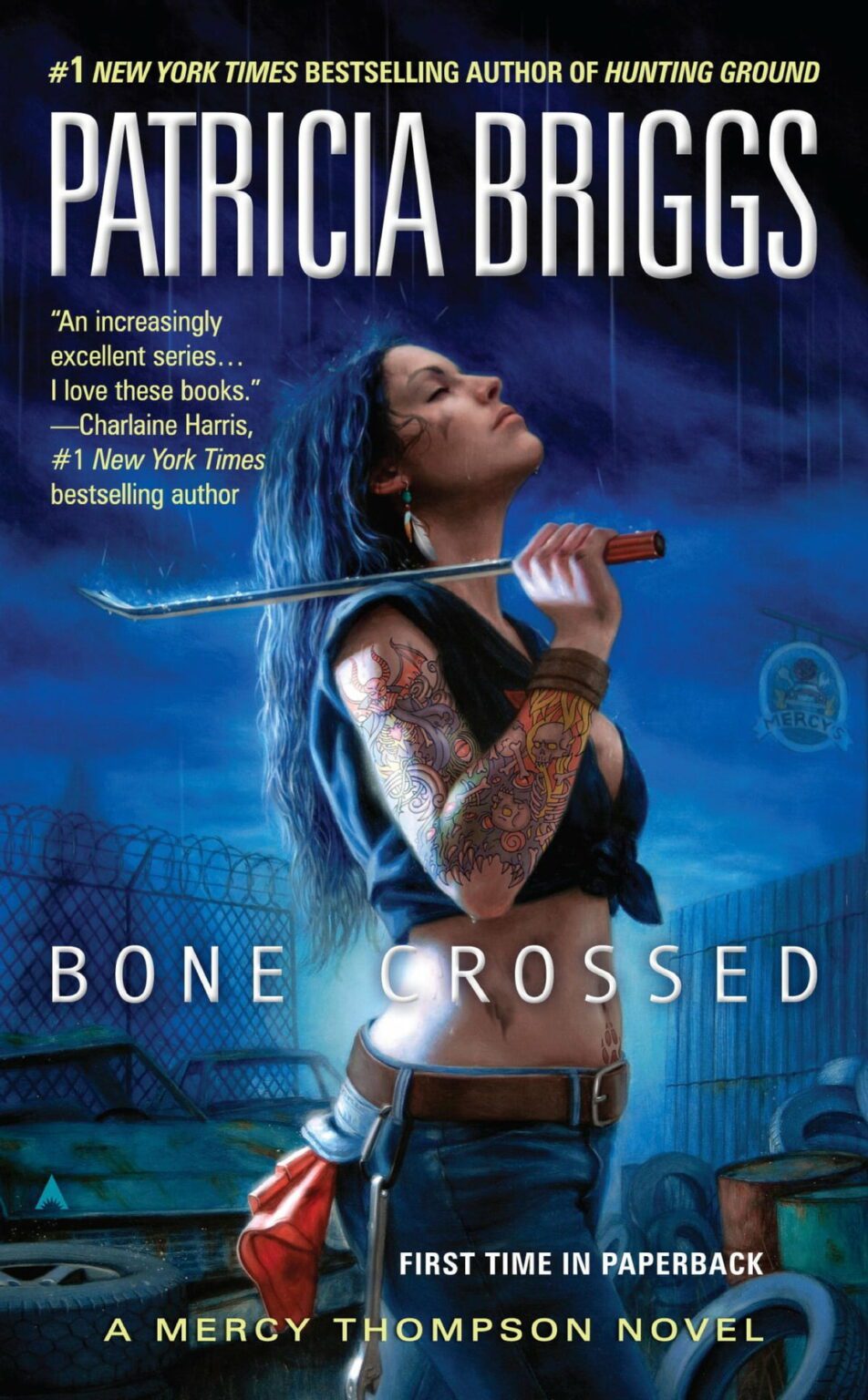 4. Bone Crossed
As a shapeshifter with unique talents, Mercy often finds herself having to maintain a tenuous harmony between the human and not-so-human. But this time she may get more than she bargained for.
The local Vampire Queen, Marsilia, has found out that Mercy slayed a member of her clan, and now she's out for blood. But Mercy is protected from Marsilia's wrath by the werewolf pack. Her friends, however, are not.
---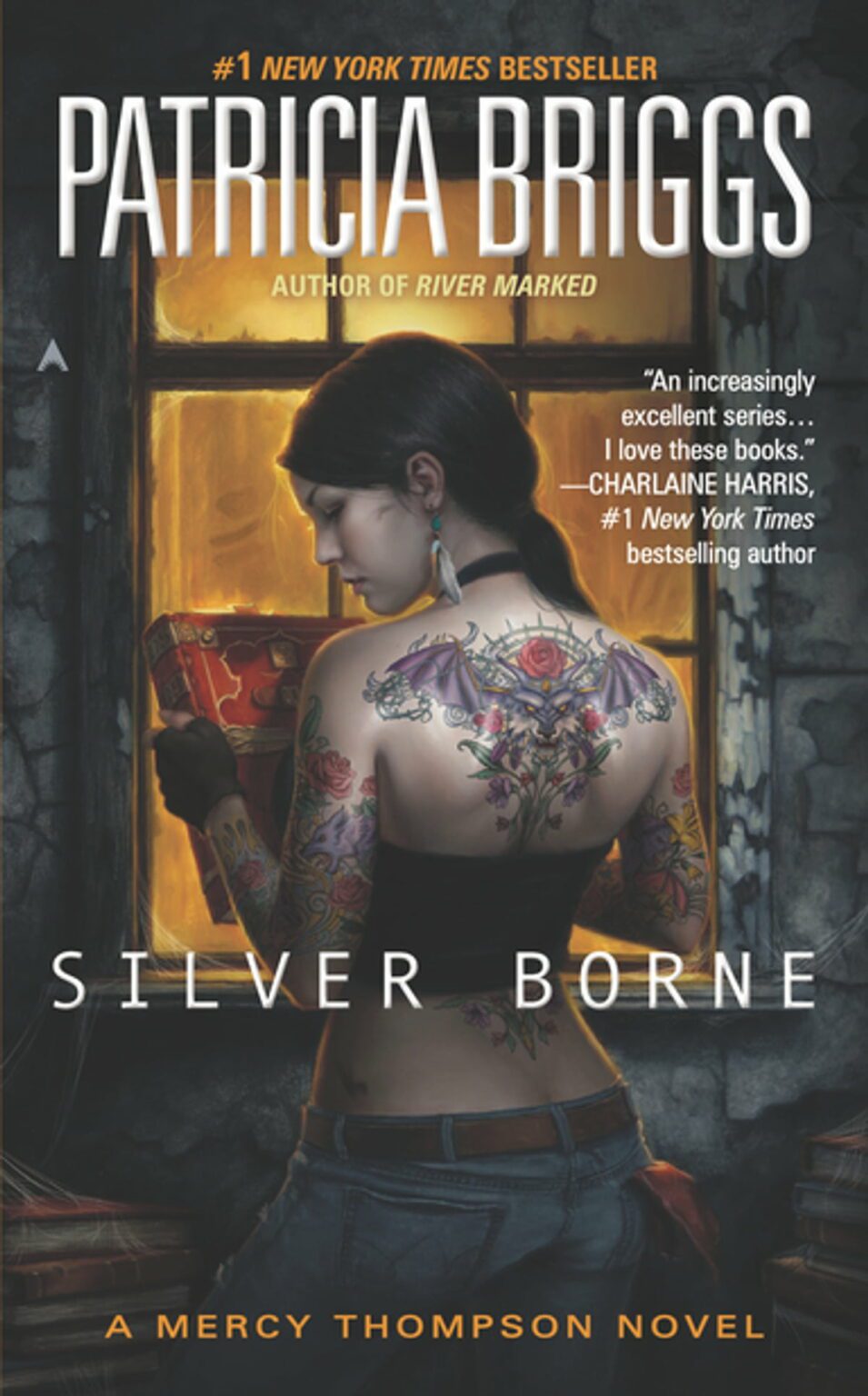 5. Silver Borne
Mercy is smart enough to realize that concerning the magical fae, the less you know, the better. But sometimes it's out of your control. When Mercy tries to return a powerful fae she previously borrowed when she was desperate, the bookstore is locked up and closed.
The book holds secrets and the fae are ready to do just about anything to keep it out of the wrong hands. If that's not enough, Samuel is struggling with his wolf side and Mercy is covering for him lest his father declare him unfit.
---
6. River Marked
Mercy has always known that she is different, thanks to a talent she inherited from the father she never knew. But she's never known anyone else like her, until now.
In addition to this new information, there is also an evil stirring in the depths of the Columbia River. Something deadly is coming and it's hard to find legitimate information.
But her father's people may know more. If they want to survive what's coming, Mercy and her mate will need all the resources the shifters can offer, or else they'll face a fate worse than death.
---
7. Frost Burned
Accepting a mate also means that Mercy has become a stepmother, which brings moments of normalcy into Mercy's life. But everything can change in an instant, which is what happens when after an accident in gridlock traffic, Mercy and her stepdaughter can't reach anyone else in the pack. They've all been abducted.
Through their bond Mercy can tell her mate is in pain. She also fears that this abduction is connected to the political battle the werewolves have been undertaking to gain public acceptance. Outmatched and alone, Mercy may need help from the unlikeliest of allies.
---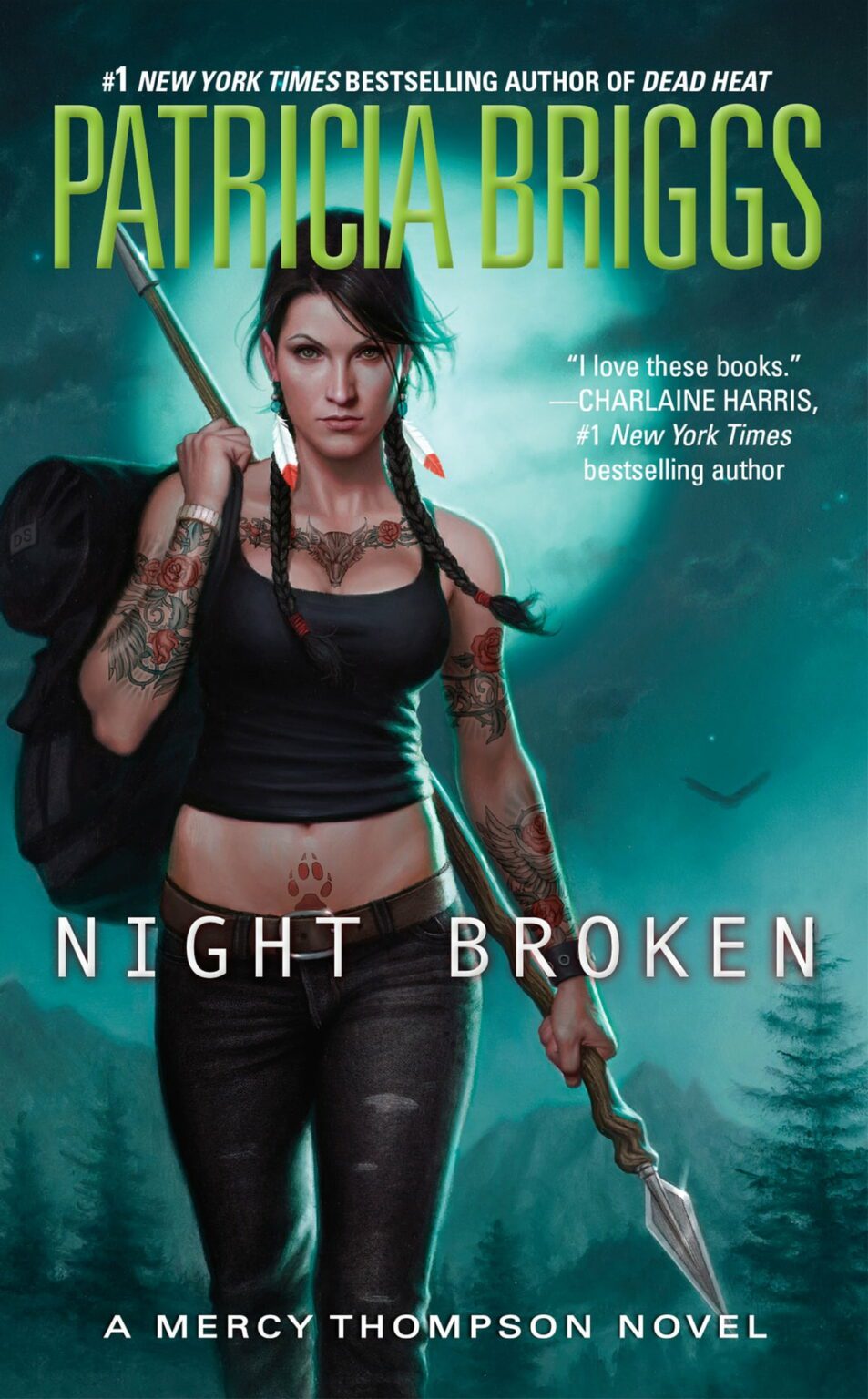 8. Night Broken
Mercy is facing a new challenge. Her mate's ex-wife is in trouble, and he isn't the type of person to turn away someone in need, so he opens his home to her. But Mercy can't shake the feeling that something isn't right.
Her uneasiness is confirmed when it becomes apparent that she wants her ex-husband back and is willing to do whatever it takes. Mercy isn't one to step down from a fight, but the stalker that brought all this mess upon her may not be human. As the bodies start piling up, Mercy must put aside her personal troubles in order to face the larger threat that could destroy her whole world.
---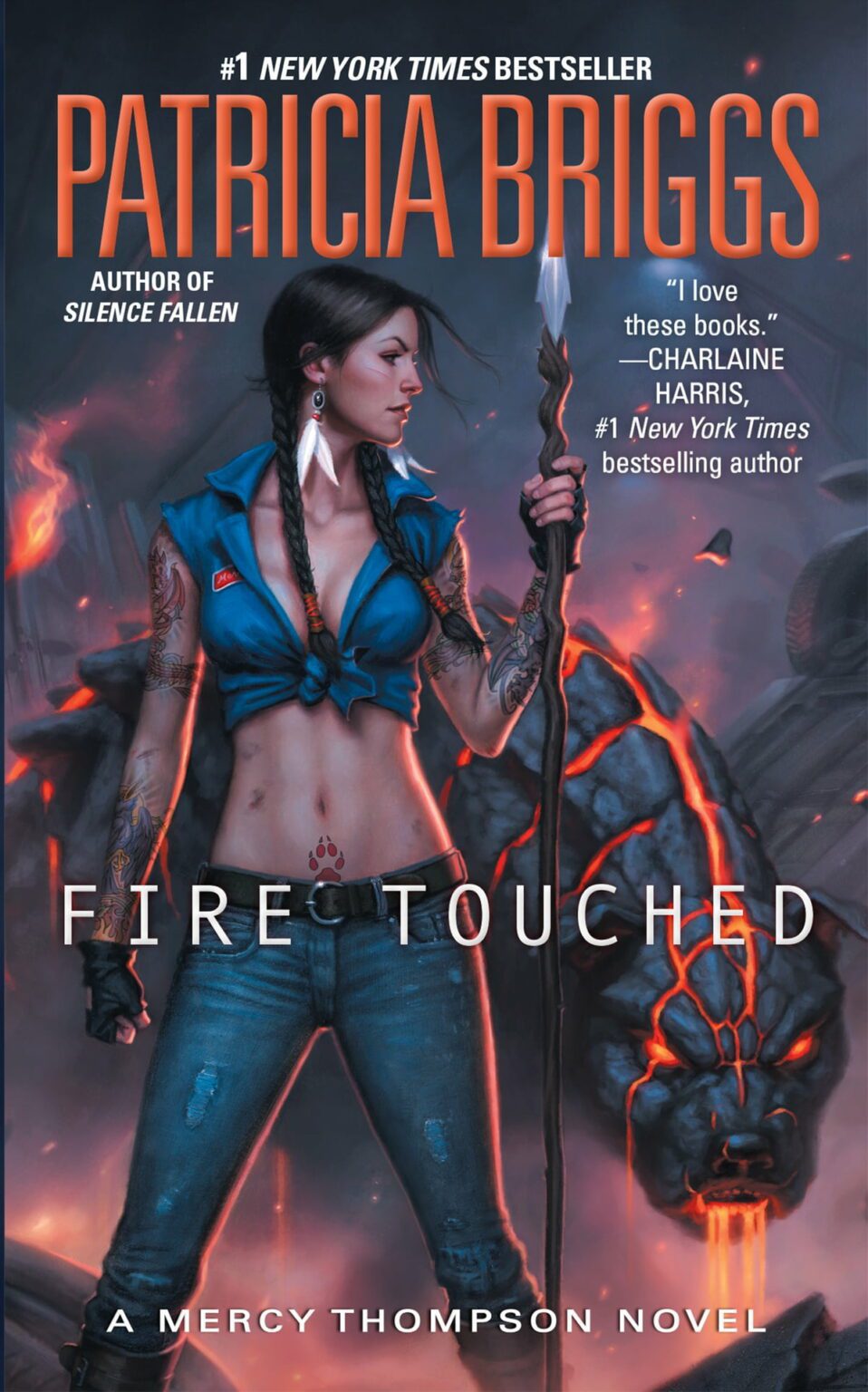 9. Fire Touched
Tensions between the fae and humans are reaching a boiling point. Mercy and her mate have been asked to stop a troll, but instead find something that might make the fae back down and avoid total war: A human child stolen by the fae years ago.
In defiance of humans, fae, and werewolf, Mercy chooses to protect the boy with the help of her mate and pack, no matter the cost. But who will protect them from this boy who is fire touched?
---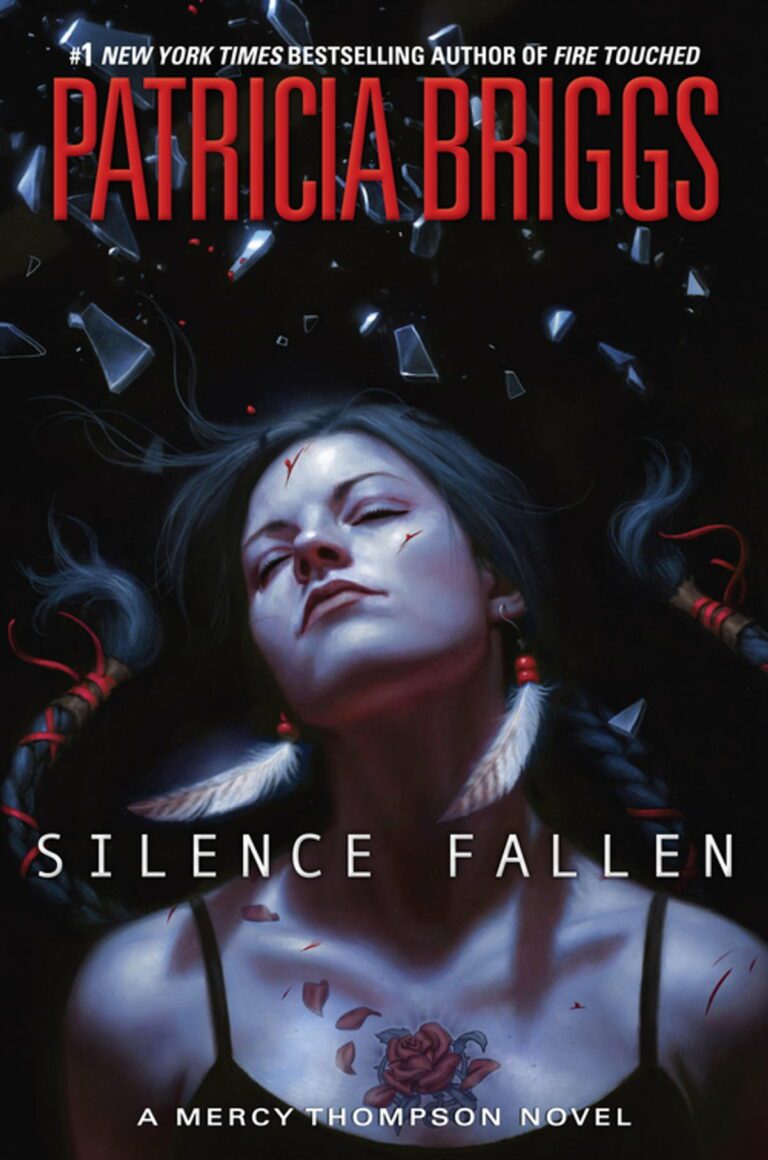 10. Silence Fallen
Mercy was attacked and abducted in her home territory by the most powerful vampire in the world. The ploy was to use Mercy against her mate, but Mercy manages to escape in her coyote form. Except it has left her with no money or clothing and alone in the heart of Europe.
She cannot contact anyone in her pack, so Mercy must find new allies and identify her new enemies. As old powers stir in the ancient city of Prague, Mercy must also try to avoid a supernatural war.
---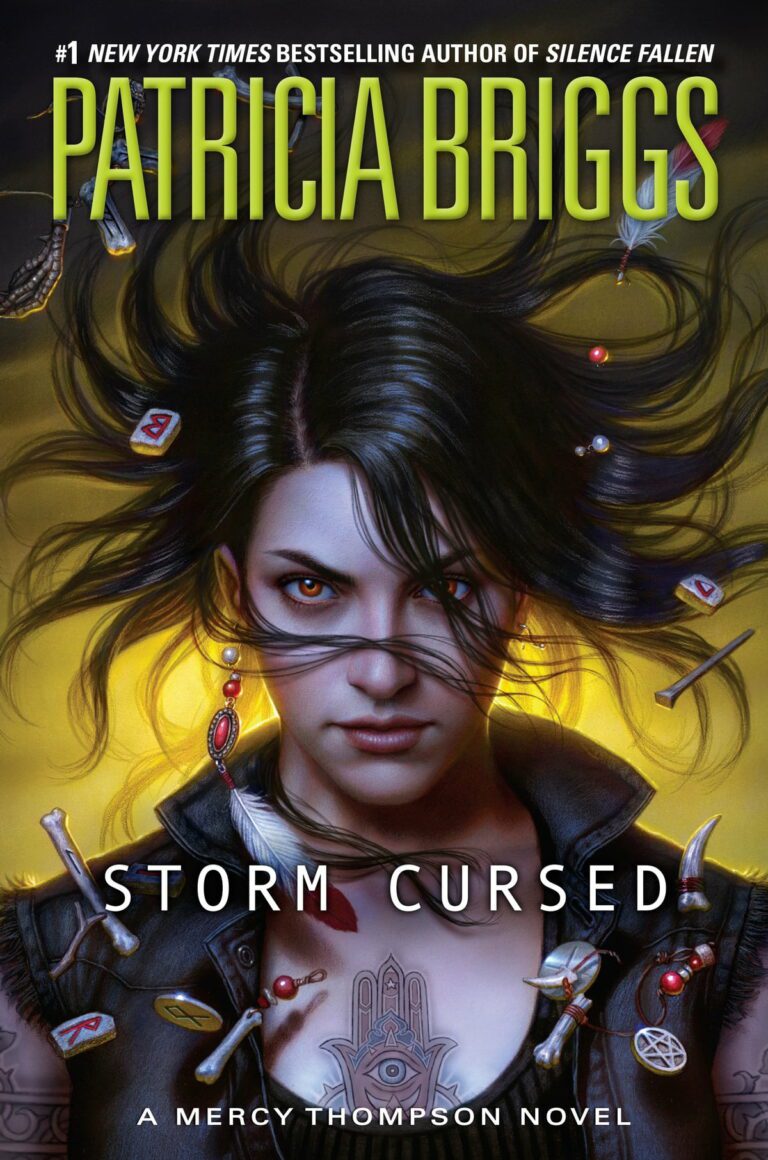 11. Storm Cursed
Mercy took responsibility for the safety of all the citizens living in the territory of the Columbia Basin werewolf pack, which has led her to this moment. She only intended to hunt down some killer goblins or zombie goats, but instead their home become viewed as neutral ground and a place where humans could be safe to interact with the fae.
It couldn't be further from reality. Because nothing and no one is safe. Generals and politicians are facing off with the Gray Lords of the fae as a storm beckons, and her name is Death. But the pack will die to protect their word.
---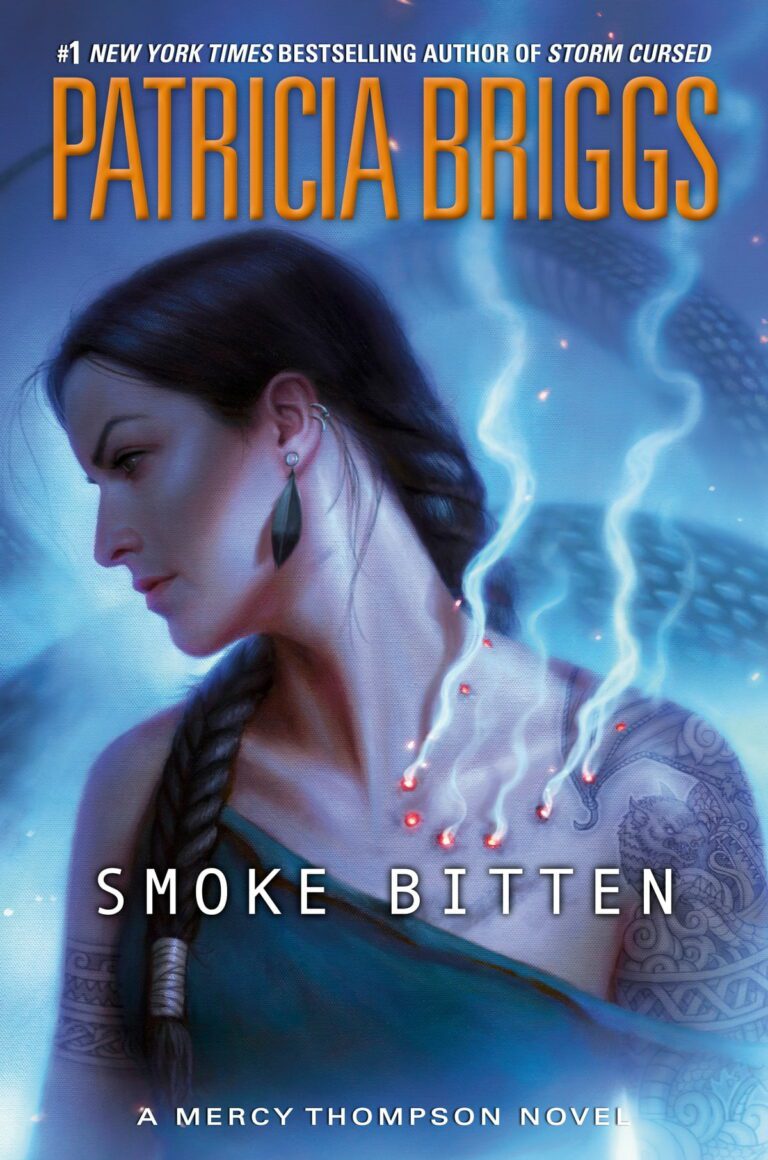 12. Smoke Bitten
Centuries ago, the fae used to live in Underhill, but then she locked her doors to them. They had to leave behind their castles, artifacts, prisoners, and pets. The creatures that remained roamed freely, and only the deadliest survived.
Now, one of those creatures has escaped. It looks however it wishes, but if it bites you, it takes control. It is loose in the Tri-Cities creating chaos and destruction, and Mercy won't let it remain.
---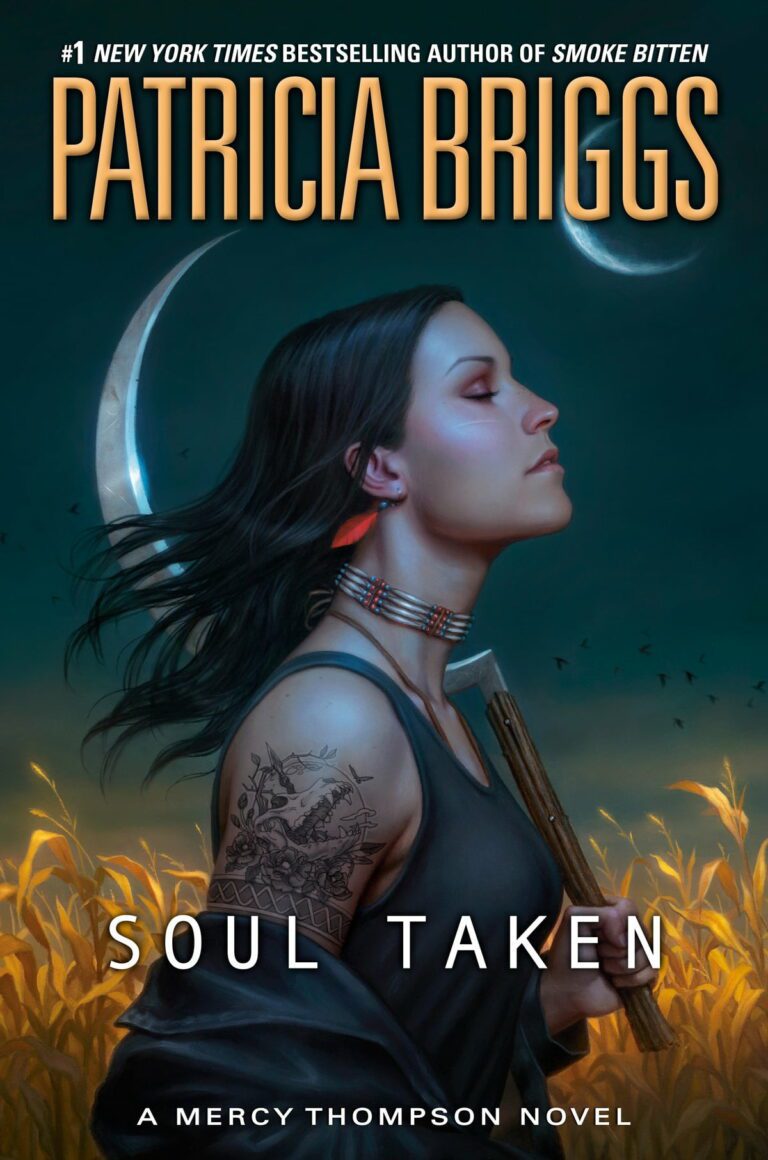 13. Soul Taken
The vampire Wulfe is deadly, maybe insane, and currently stalking Mercy. But his presence keeps the delicate alliances that protect the werewolf pack safe, so when he goes missing, Mercy and her mate must find Wulfe.
But there are other disappearances occurring and bodies turning up too. Could the Harvester have returned and be reaping souls with his cursed sickle? Or is there something more sinister at play? Mercy will not rest until she figures out what's going on.
---
Final thoughts on Mercy Thompson series in order
The best way to read the Mercy Thompson series in order for the first time is to follow the publication order. This way you will follow along as Patricia Briggs expands Mercy's world and her characters grow. Romance and different forms of love play a significant role in the series, but Briggs maintains that the world is the most significant part of her books.
More Urban Fantasy Resources