A Canadian pioneer herself, Janette Oke portrays life during the nineteenth and twentieth centuries on the Prairies in an incredibly realistic fashion with her debut series. Reading the Love Comes Softly series in order will introduce you to three generations of pioneers as they navigate life on the land and love.
An Evangelical Christian, Oke's faith plays a large part in her books which she describes as being about lasting values, real life, and honest love. Her faith was paramount when she began writing these historical romances and is what she credits for her success. Keep reading to find out how you should read the Love Comes Softly series in order.
Who is Janette Oke?
The bestselling author of the Love Comes Softly series, Janette Oke has written more than 75 novels during her career as an author, which has spanned more than 40 years.
Oke was born in Champion, Alberta during the Great Depression to Canadian pioneers. Her upbringing in the Canadian Prairies and her faith of Evangelical Christianity forms a large part of her novels.
She always had a large interest in reading and writing, but never had enough time to dedicate to the interest. As a teenager Oke had to drop out of high school and get a job at a local bank after an illness in her family. However, she graduated from Mountain View Bible College in 1957; that same year, she married her husband, Edward Oke.
It was in the summer of 1977 that she began to draft her first novel whenever she had a spare moment. By this point her children were teenagers, so Oke wrote in the morning, during lunch breaks, and in the car. Her intention was to write a clean and entertaining story that embodied her faith through lasting values, real life, and honest love.
The manuscript was first rejected, but after six months of research Oke sent out query letters and received an invitation to submit a manuscript from Bethany Fellowship Inc. Her debut novel, Love Comes Softly, was then published in 1979. The publisher is now known as Bethany House, and Love Comes Softly was the first fictional title they published.
Love Comes Softly has gone on to sell more than one million copies on its own. Collectively, Oke's books have sold more than 30 million copies.
What is the Love Comes Softly Series About?
Love Comes Softly is a series that follows three generations living in the Prairies during the nineteenth and twentieth centuries. It is Christian fiction within the historical romance genre.
The original intention was for Love Comes Softly to be a standalone, but early demand from readers and the gentle urging of her editor at Bethany House led Oke to write seven more books. Then, even more reader demand led Oke to return to this pioneering family a decade later with a spin-off series: A Prairie Legacy.
The publication order of both series is the same as the chronological order; therefore, reading the Love Comes Softly series in order is recommended. As it spans multiple generations of the same family, this reading order is important to best understand the influences which have shaped the characters. There will also be appearances in later books by characters from the very beginning.
Love Comes Softly Series in Order
As previously mentioned, reading the Love Comes Softly series in order of publication is important. While you could read one of these books out of order and still understand Janette Oke's uplifting message of faith, hope, and love, you will miss out on much of the nuance.
The books greatly build upon one another as the chronological timeline passes from one generation to the next, so reading the books in publication order will offer you the best reading experience.
A Prairie Legacy Series in Order
Next, Janette Oke did return to the Davis family with this series about their beloved granddaughter Virginia. This series follows its own sequence of events and is often categorized as its own separate series, but the two are inextricably linked. A Prairie Legacy is a follow-up series to Love Comes Softly and the original pioneer couple, Marty and Clark, feature in this series.
A Prairie Legacy follows Virginia as she navigates the difficult time of transition from childhood to adulthood and reconciles with her faith. Again, the publication order is the same as the chronological order and you should read this spin-off of the Love Comes Softly series in order.
Are There Love Comes Softly Movies?
Yes, there are film adaptations of Janette Oke's Love Comes Softly series. All eight books in the original series have TV movie adaptations, and there are an additional three movies which pull inspiration from the books.
The first TV movie, Love Comes Softly, premiered in 2003 and stars Katherine Heigl as Marty opposite Dale Midkiff as Clark. The pair returned for the next installment in the film series, Love's Enduring Promise.
Summary of Love Comes Softly Series in Order
Now that you know about the two series which make up this world and mark Janette Oke's debut as an author, it's time to take a closer look at each book. The below summaries will be helpful if you're preparing for a reread of the series or have just begun and are eager to know which book you should pick up next.
However, if you have never read either Love Comes Softly series in order before, read the below summaries with caution as they will contain spoilers for the series.
---
Love Comes Softly Series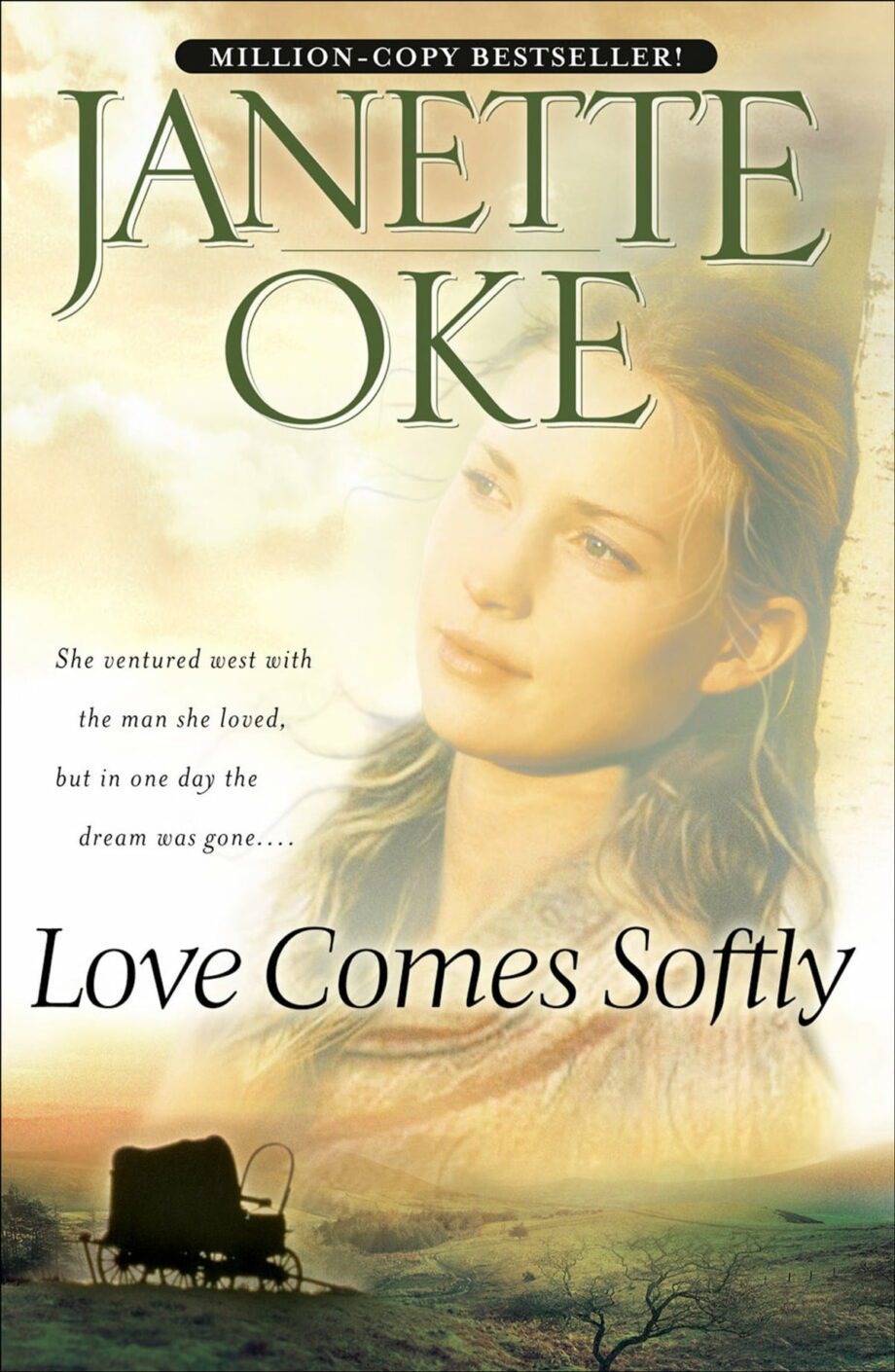 1. Love Comes Softly
Nineteen-year-old Marty Claridge starts west with her adventurous, boyish husband, Clem, seeking to claim land and hoping for good fortune. But when the venture turns suddenly to tragedy, Marty is alone with her great loss. And coupled with her grief and heartache is the grim reality that there is no way to return home.
At the same time, Clark Davis and his little girl, Missie, are also in great need. Clark's wife has died, leaving him to care for Missie and the farm at the same time. So, he offers a compromise to Marty that will help them both.
His offer to Marty comes with good intentions. But will courage and faith be enough to bring them to true love?
---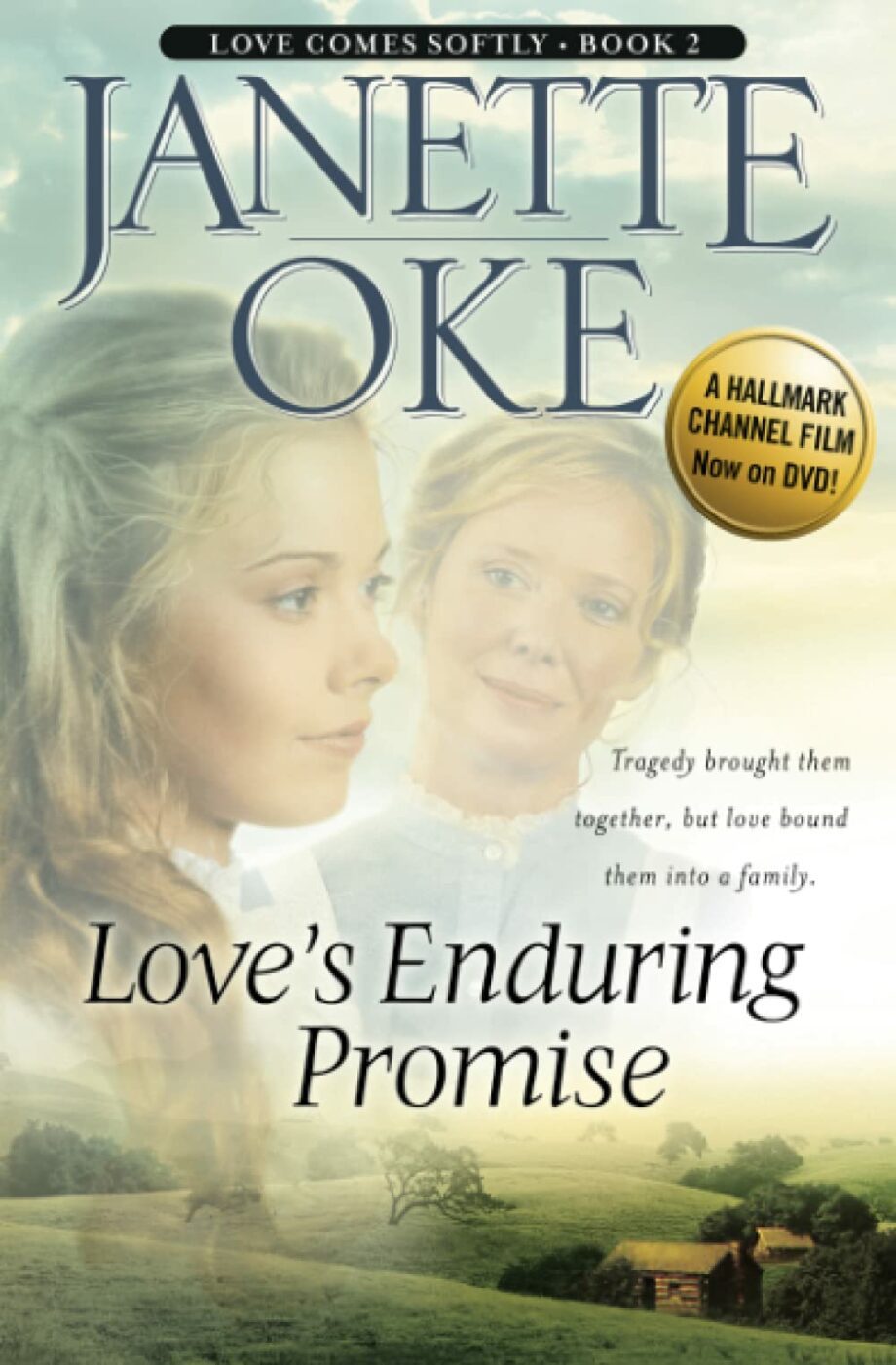 2. Love's Enduring Promise
Clark and Marty Davis are the pioneer couple thrown together after the death of their first spouses. Now they preside over a growing number of youngsters in their prairie home. Together they face the joys and trials of life on a homesteader's farm.
Will they be able to find a suitable teacher for the long-awaited new school? Is the "very learned" Eastern preacher going to be able to communicate with the simple people of the West? And how do Clark and Marty guide their lovely daughter, now grown to womanhood, in her choice of a partner?
---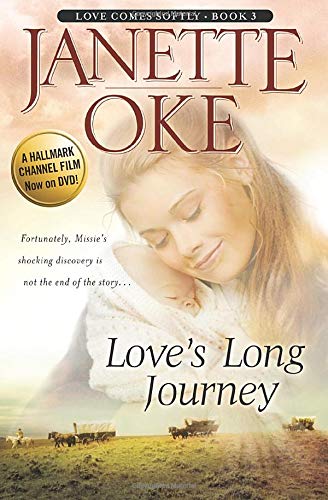 3. Love's Long Journey
After all the planning and dreaming, Missie and Willie LaHaye were actually on the trail west in a covered wagon. She has left behind the prairie home of Clark and Marty Davis. Now Missie finds herself caught between the elation of the new adventure and wondering if she'll ever see her family again.
But the hardships of the trail — the rain, the mud, the impassable rivers, and even death — soon force Missie and Willie to become rugged pioneers. Missie must learn how to live her faith as she faces homesickness, boredom, and deprivation. And, then, when they finally arrive at their new home, she reaches the limits of her endurance.
---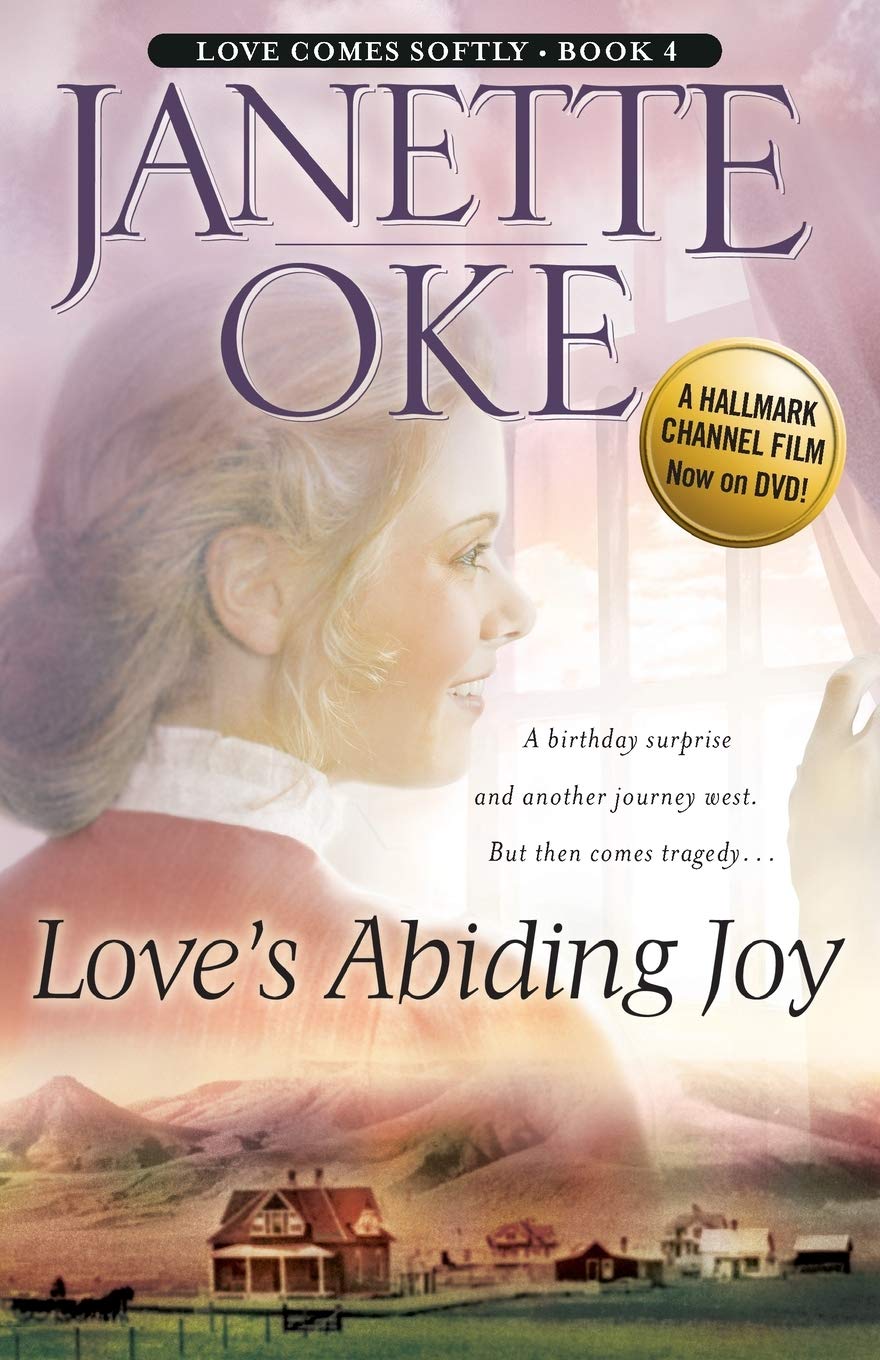 4. Love's Abiding Joy
Marty and Clark Davis's daughter Missie and her husband had homesteaded land in the far West. It was many weeks' journey away by covered wagon. But with the coming of the frontier railroad, the miles are suddenly bridged, making possible their long-awaited reunion.
Grandparents Marty and Clark are ecstatic to meet their two little grandsons for the first time. Missie, anxious to hear news from home, plies her mother with questions about her brothers and sisters. And as Willie proudly shows the two visitors around his successful ranch, Missie, just as proudly, shows them the little soddy that was their original home.
But the joyful reunion is shattered by a tragic accident. Will they ever be a happy family again?
---
5. Love's Unending Legacy
Marty and Clark Davis arrive home from a visit out west with daughter Missie knowing there are changes ahead for them. But are they prepared for the changes that already have taken place while they were gone? Their children, though mature and independent, need their parents' wisdom now more than ever.
Clare and Kate are eagerly anticipating their new baby. But what lies ahead will test their faith in ways they never expected. Meanwhile, Luke wants to become a doctor, but his studies will take him far from home.
Next, Ellie has blossomed into a lovely young woman, but is there a young man around worthy of her hand? And then there's Nandry, who seems to be blaming God for Clark's accident.
---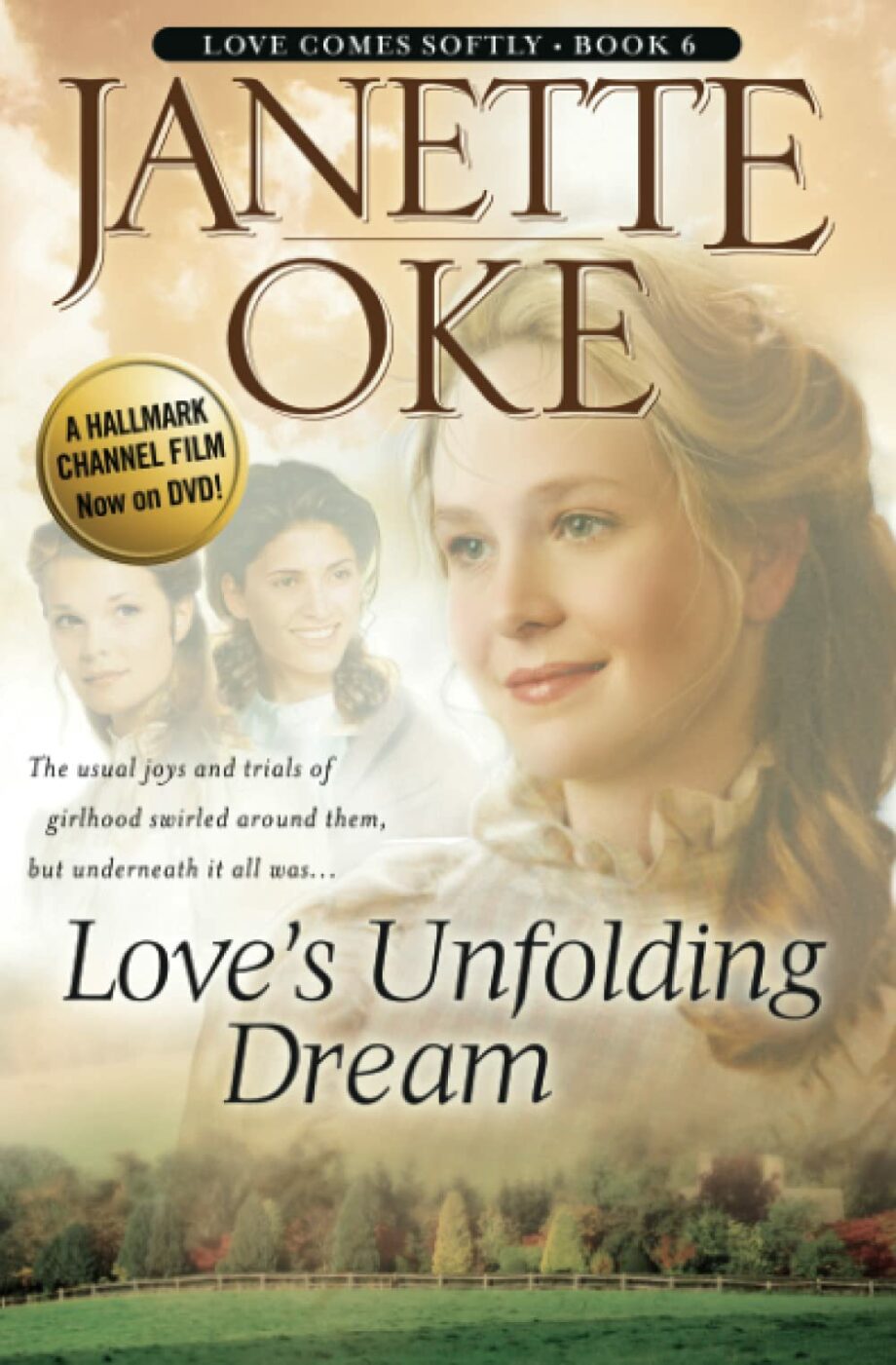 6. Love's Unfolding Dream
Belinda, Marty and Clark Davis's "surprise child," has always had a tender and compassionate heart toward anything hurt or broken. Her brother, Doctor Luke, influences her toward nursing and a job as his assistant.
But will she have the inner strength to face hurt and broken people whose bodies, minds, and emotions need mending? And what will happen when Belinda, Amy Jo, and Melissa all fall for the same nice fellow?
---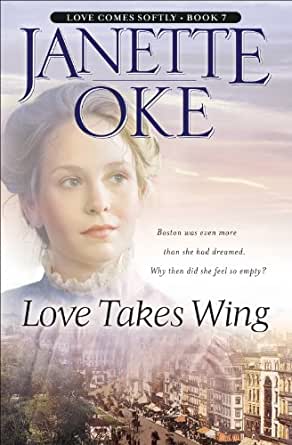 7. Love Takes Wing
Belinda Davis is restless. As her friends get married and have children of their own, she wonders what God has in store for her. Her life as a nurse seems dull and routine. She craves excitement and adventure.
When she meets an elderly woman who needs nursing care, Belinda jumps at the invitation to travel to Boston. It is a large, vibrant city so unlike the little prairie town where she grew up. Opportunities for books, theatre, and the luxuries of life provide excitement for a time.
But in spite of financial security, countless new experiences, and even some romance, Belinda finds herself restless, lonely, and empty inside.
---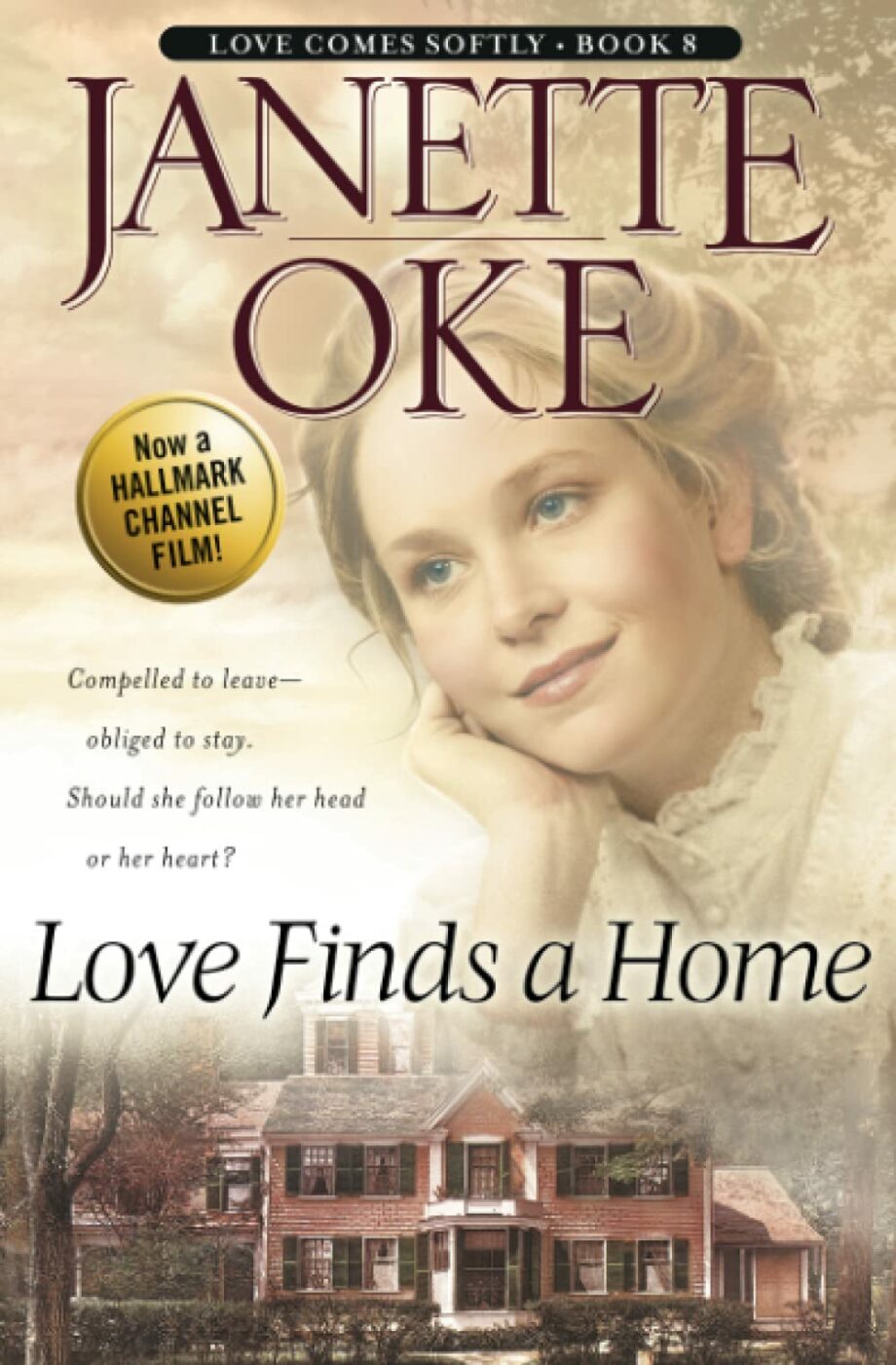 8. Love Finds a Home
Belinda Davis's move to Boston had introduced her to a life she never could have imagined growing up in the West. But even the opportunities of wealth, literature, and travel left her feeling empty. Realizing her faith had been pushed into the background, she once again invites God to have first place in her life.
But now she faces new life decisions that seem even more difficult than before. She is torn between two contrasting ways of life. One full of fascinating opportunities in the East and one represented by the beloved farm home in which she grew up.
Belinda clings to the principles that are the legacy of her parents: Faith, love, and family.
---
A Prairie Legacy Series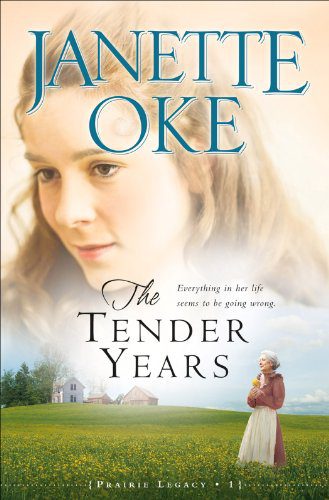 1. The Tender Years
Twenty years have passed since youngest daughter Belinda's story in Love Finds a Home. Marty and Clark's spiritual heritage has been lovingly passed on to their children and grandchildren and great-grandchildren. And now beloved granddaughter Virginia faces the test of her young life.
Caught in that difficult period between childhood and adulthood, she feels that she doesn't really fit anywhere. Virginia struggles against what she considers to be unreasonable restrictions and expectations.
Then, a lively new girl arrives at school, and Jenny seems to represent everything that Virginia is longing for — her looks, her daring, her alluring freedom from constraints. But then comes the day neither girl will ever forget.
---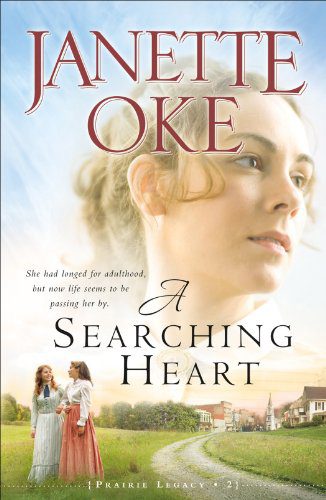 2. A Searching Heart
In The Tender Years, Virginia Simpson managed to struggle through adolescence and was looking forward to stepping into adulthood. When her graduation day arrives, she walks to the podium as the class valedictorian to the proud grins of her grandparents, Marty and Clark Davis. College beckoned, and life seemed to be well in hand.
She thought she would feel different. Like an adult, with an inner knowledge that she was on the edge of the nest, ready to try her own wings. And then circumstances began swirling around her, making her rethink her plans and re-evaluate her priorities.
---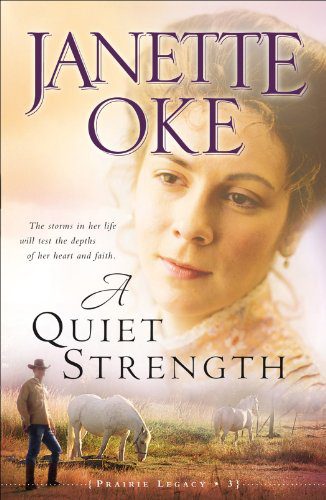 3. A Quiet Strength
Virginia Simpson has learned that Grandma Marty was right to insist that when God allows something to be taken from you, he replaces it with something better. The return of Jonathan, their renewed courtship, and the upcoming wedding are all shining examples of that. Still though, the trials and disappointments of Virginia's life weigh heavily on her and the inner strength that has continued to build in her is far from completion.
The first test of her new resolve comes soon after her marriage. Waiting for their house to be completed, the couple has no choice but to live with Jonathan's grandmother. Although Virginia loves the woman, she struggles with having to share her new husband's time.
Then, when the house is completed, even greater obstacles arise, challenging both the couple's fledgling love as well as Virginia's inner peace. But like gold refined, Virginia will emerge as a woman of character and godliness.
---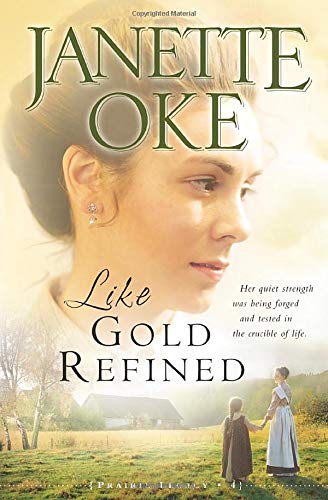 4. Like Gold Refined
If Virginia could have chosen to accept or discard all the changes that came her way, she gladly would have let most of them pass right by herself and her family. She loved her life — living on the farm with her beloved Jonathan and their children, not far from her parents and her grandparents.
But a change that is tearing at her heart is the gradual but steady physical decline in Grandma Marty and Grandpa Clark. She cannot imagine their familiar farm home without their welcoming smiles and their words of wisdom that arise from decades of life experiences and a solid faith in God.
And their lovely daughter Mindy, who has blessed their home ever since her mother left the tiny child with them, has been encouraged and guided to pray for that mother all these years. Was God answering that prayer, or was the worst nightmare any family could face now upon them?
---
Final Thoughts on Love Comes Softly Series in Order
If you're looking for a new Christian romance series to read and you also enjoy historical fiction, then reading the Love Comes Softly series in order will be a delightful, uplifting experience. Janette Oke prides herself on writing about lasting values, real life, and honest love within this Western pioneer series. This is apparent through the realistic struggles her characters encounter, and how they overcome their troubles by relying on their faith.
Looking for more books in order?
Check out this list of the Karen Kingsbury books in order.