Her books are romantic suspense, but reading the Karen Rose books in order will absolutely not stint on the mystery thriller aspect of the genre as she delivers on bringing the tension of romances. Her protagonists are well-rounded and realistic, and the villains of her books are horrifying with how far they will go.
Each book has a hook that makes the crime equally compelling and terrifying, that will be sure to keep you flipping through the pages. There are two ways to read the Karen Rose books in order, one of which is the primary reading order and the second is an ancillary organization for her Romantic Suspense series.
#1 Karen Rose Books in Order of Publication
While there may be two ways to read the Karen Rose books in order, this is the recommended reading order. All of her books take place in the same universe, and the publication order of her books is the same as the chronological timeline.
Most of her books follow different characters, but linking the books are recurring characters and locations. The over-arching series is the Romantic Suspense series, while the books can be further categorized by location. However, while you will understand the gist of each book if you read the series out of order, you may encounter spoilers for certain characters and events.
#2 Karen Rose Books in Order of Location
However, if you have already read the Karen Rose books in order, or are looking for more structure to understand the Romantic Suspense series before you begin, her books can be categorized by location. Unlike the recommended reading order, this categorization does not present a linear timeline. Therefore, you will encounter spoilers for characters and events through reading the books in this order.
The above publication order of the Romantic Suspense series is the best way to experience the books, while the location subseries are ancillary to the series. The series below are in order of publication of the first book.
Chicago Books
Karen Rose's debut began in Chicago, which is where all the books in this subseries take place. Each book follows a new storyline with a new romantic interest, but the works are interconnected by setting and recurring characters.
Philadelphia/Georgia Books
The next subseries in the Karen Rose books in order goes by a few different names. The first book takes place in Philadelphia, while the next two take place in Georgia. This series is also known as the Vartanian series, after the characters it follows.
Minneapolis Books
By now, it's pretty self-explanatory that the next series on the list of Karen Rose books in order takes place in Minneapolis. Like the previous titles in this guide, the two books do follow new main characters and love interests.
Baltimore Books
Karen Rose's next shift in location brings readers to Baltimore. The novella in this subseries features the same characters as the preceding full-length novel, Did You Miss Me? Those characters feature again later in this series, underscoring the importance of reading the Karen Rose books in order of publication.
Cincinnati Books
Each of the five books in this series follow two new main characters as the love interest with a new crime hook, but all take place in Cincinnati.
St. Petersburg Novella
Dirty Secrets is an exclusive ebook novella that you can now purchase individually; however, it was first available in the 2005 anthology Hot Pursuit. It is, at least so far, the only Romantic Suspense title that takes place in St. Petersburg.
Sacramento Books
This next series in the list of Karen Rose books in order features serial killers and cults. It takes place in Sacramento and is a pulse-pounding slow build to an epic turn of events in the latest installment.
New Orleans Books
Karen Rose's latest publication is set in New Orleans and brings in the atmosphere of the sultry and crime-ridden city. While there is only one book in the series so far, it will follow a team of high-end private investigators. Quarter to Midnight unravels a web of corruption and murder, all as sparks fly.
Beneath Dark Waters (Expected: August 29, 2023)
The San Diego Case Files
Karen Rose's upcoming publication will take place in San Diego. It follows the separate investigations of a cold serial murder case by the kind psychologist Sam Reeves and the tough homicide detective Kit McKittrick.
Cheater (Expected: March 26, 2024)
Who is Karen Rose?
Prior to becoming an author Karen Rose was an engineer for a consumer goods company and a former chemistry and physics high school teacher. She attended the University of Maryland where she graduated with a degree in chemical engineering. However, she found her concentration straying to plots and characters.
She began writing for fun and when she was able to make a career out of it, never stopped. The publication of Don't Tell in 2003 was her debut.
But she also says that she has written ever since she was a little girl. One of her earliest stories, at 12, was about twin teenage sisters following the events of one dying and the other needing to continue on with life — proving that her writing has always had a dark slant.
At the age of eight she read her first horror story, perhaps accidentally given to her by her unassuming father. It was The Pit and the Pendulum by Edgar Allan Poe, and she lost sleep after finishing it. Now, she writes books that will keep readers up in turn.
In addition to a macabre edge of murder, threats, and stalking, romance and tension also plays a large factor in her books.
While she loves country music and Garth Brooks, when writing she turns to endless loops of Barry Manilow and Josh Groban. More often than not her books begin with a character and she asks herself what the worst thing is that could happen to this character, then makes it worse. Other times a book idea can come from the idea for a specific scene, or from the news.
Her books have appeared on many different bestsellers list and been translated into more than 20 languages. She currently lives in Florida with her husband of more than 30 years, Martin.
Summary of Karen Rose Books in Order
Below you will find summaries for the first 15 full-length Karen Rose books in order. This list does not include the novellas Dirty Secrets or Broken Silence. If you've already read the books, this can provide a helpful recap, but if you have not read the series before there may be minor spoilers as the summaries progress.
---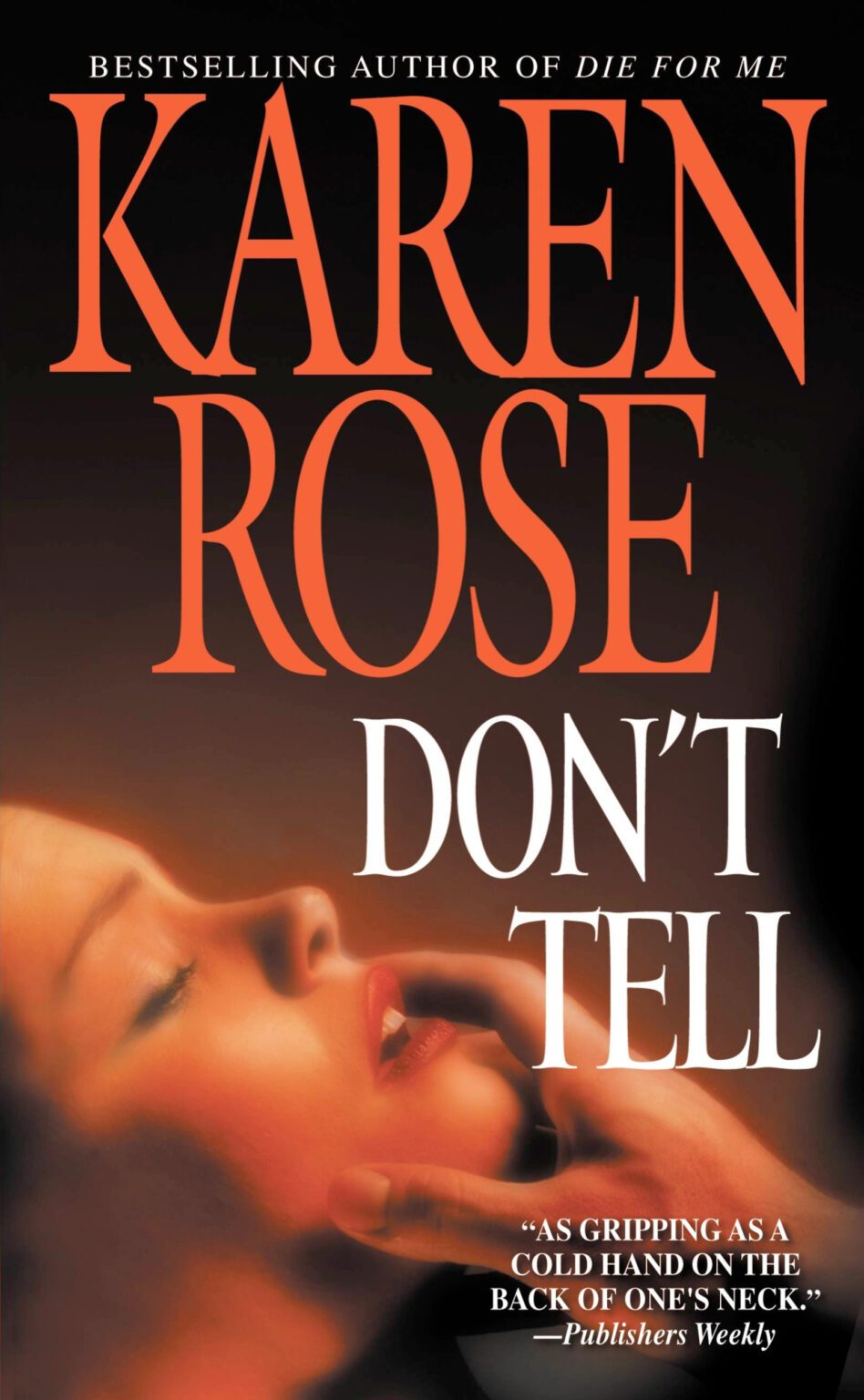 1. Don't Tell
It was a desperate plan. But Mary Grace Winters knew the only way to save herself and her child from her abusive cop husband was to stage their own death. Now all that remains of their former life is at the bottom of a lake.
Armed with a new identity in a new town, she and her son have found refuge hundreds of miles away. As Caroline Stewart, she has almost forgotten the nightmare she left behind nine years ago. She is even taking a chance on love with Max Hunter, a man with wounds of his own.
But her past is about to collide with the present when her husband uncovers her trail and threatens her hard-won peace. Step by step, he's closing in on her — and everything and everyone she loves.
---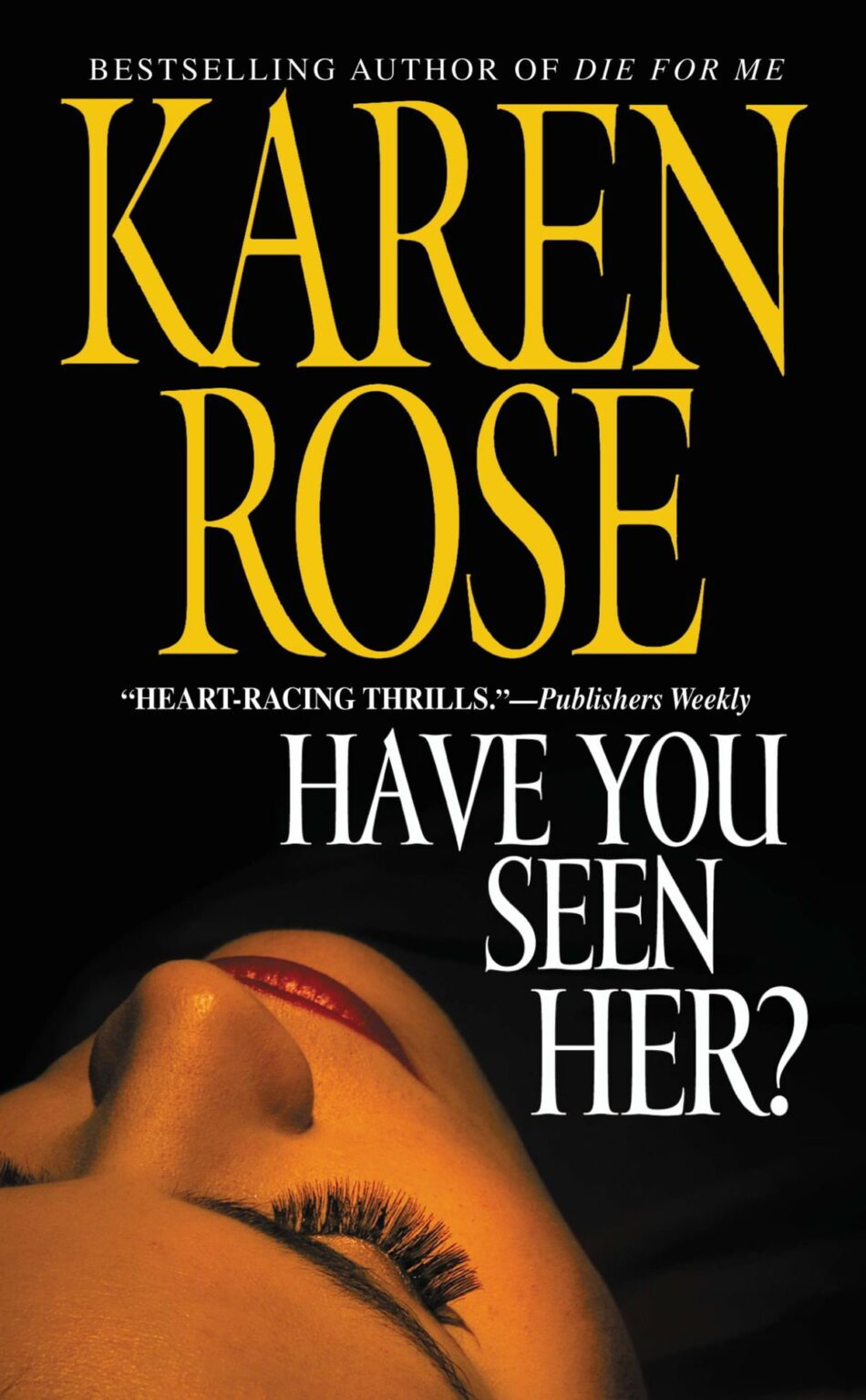 2. Have You Seen Her?
Special Agent Steven Thatcher has sworn to find the serial killer preying on this small town. As the investigation pulls him one way, his family pulls him in another. A widower haunted by loss, he now worries about his son Brad slipping away.
But there's a bright light in his life; his son's teacher, Jenna Marshall, has reached out to help. She's beautiful, kind, and considerate. Slowly, tentatively, she and Steven are starting to fall in love.
But both have been hurt before — badly. And as the two try to find the courage to bare their souls, a murderer who has slain many looks for the real treasure he craves.
He sets his traps. And waits. For Jenna…
---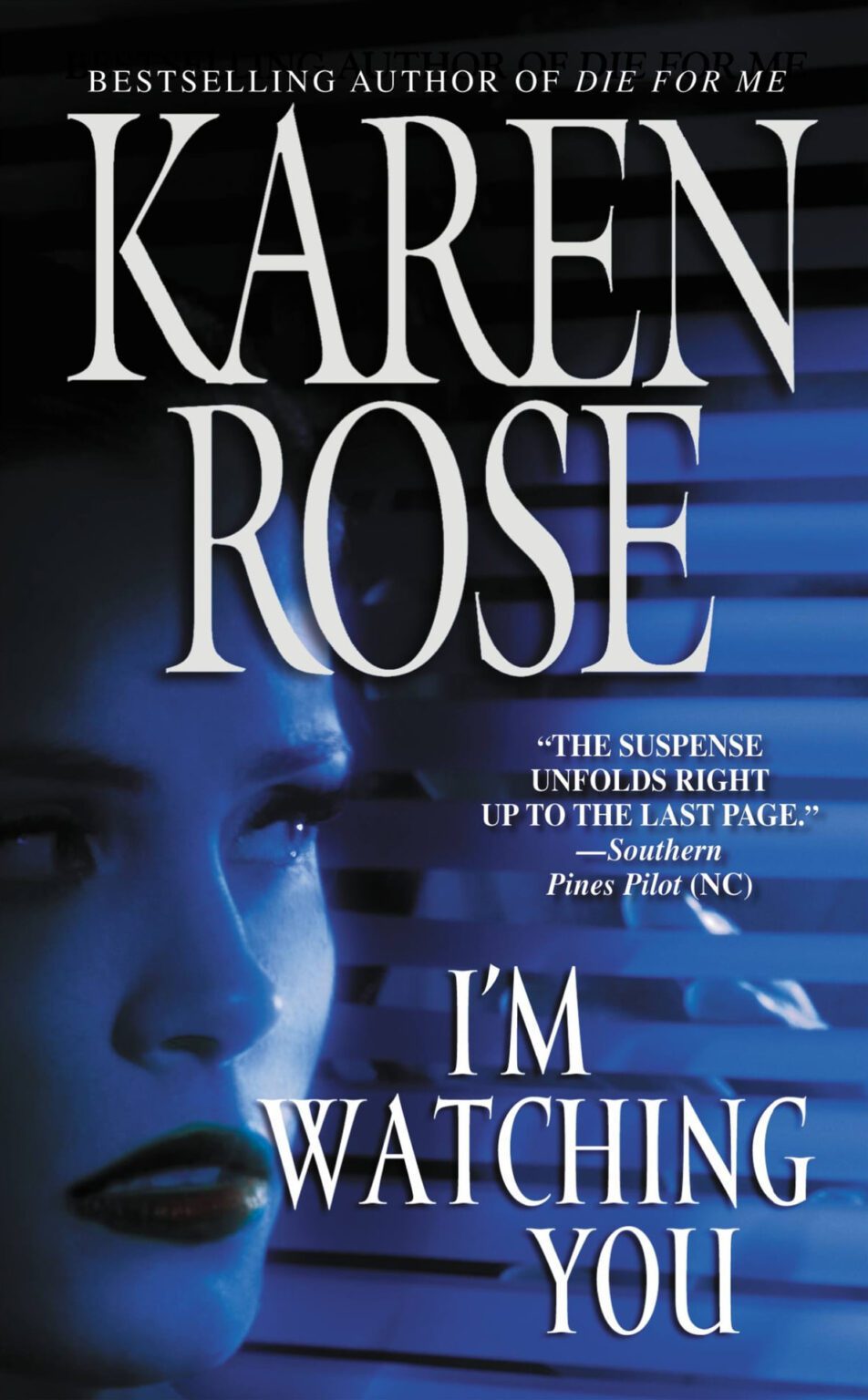 3. I'm Watching You
Star prosecutor Kristen Mayhew has a dangerous secret admirer who kills the criminals that she herself is powerless to stop. He even knows Kristen's deepest secret. The one that has kept her from surrendering her heart to Abe Reagan, the police detective sworn to protect her.
In the shadow of a calculating serial killer, the two turn to each other and dare to rediscover passion…even as the killer's thirst for retribution makes Kristen a target for murder.
---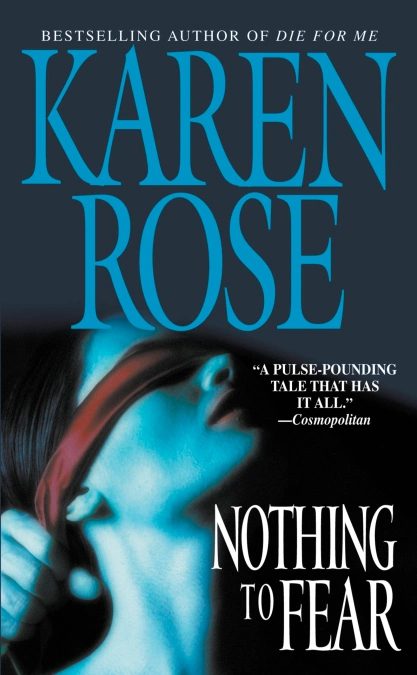 4. Nothing to Fear
Security expert Ethan Buchanan has vowed to track down the ruthless woman who kidnapped his godson. Falling for Dana Dupinsky, the director of an inner-city woman's shelter, is not in the plan.
Yet her very presence seems to chase away the ghosts that haunt him, and her skillful evasion of personal questions raises his hunting instincts. For a brutal killer is weaving a web of revenge, and Dana is the next victim on the list…
---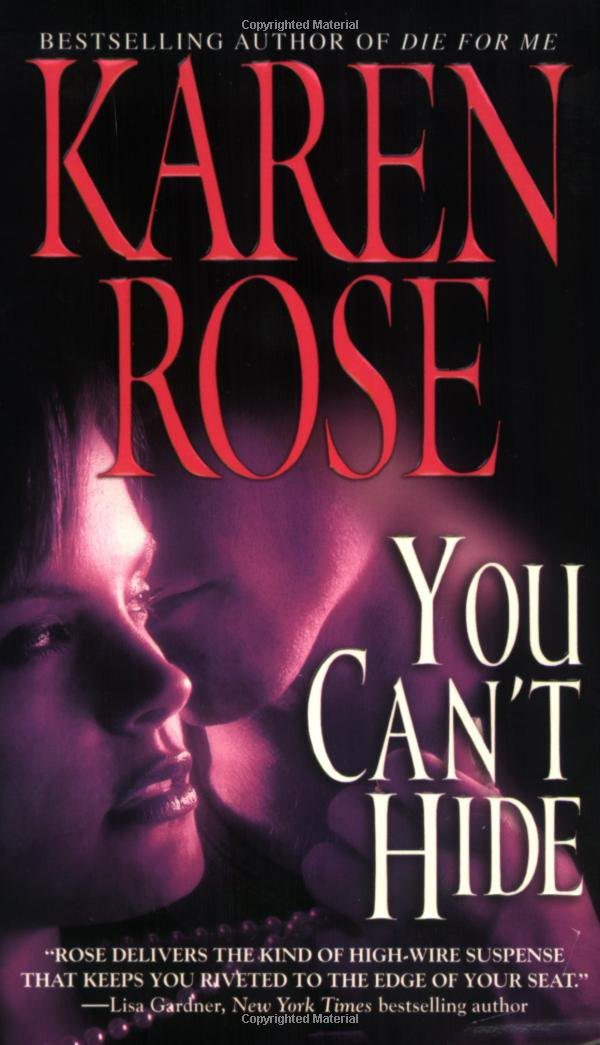 5. You Can't Hide
Terror has forever changed the life of psychiatrist Tess Ciccotelli. Someone is tormenting her patients, pushing them to commit suicide, and setting her up to take the blame.
But Tess can't break her oath — to protect her patients' privacy at all costs. Even when detective Aiden Reagan demands a list of everyone she's treating.
Even when the mounting danger threatens Tess herself.
---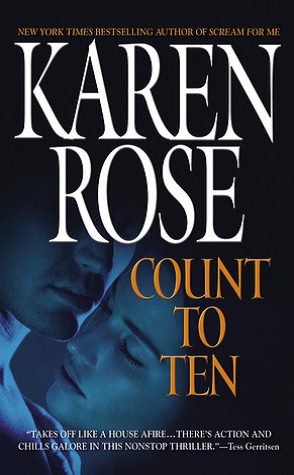 6. Count to Ten
In all his years in the Chicago Fire Department, Lieutenant Reed Solliday has never experienced anything like this recent outbreak of house fires.
And the arsonist is making this personal. With each new blaze, the villain ups the ante, setting firetraps for the people Reed and his new partner, Mia Mitchell, love.
The monster's desire for death and destruction is unquenchable…and for Mia he's started the countdown to an early grave.
---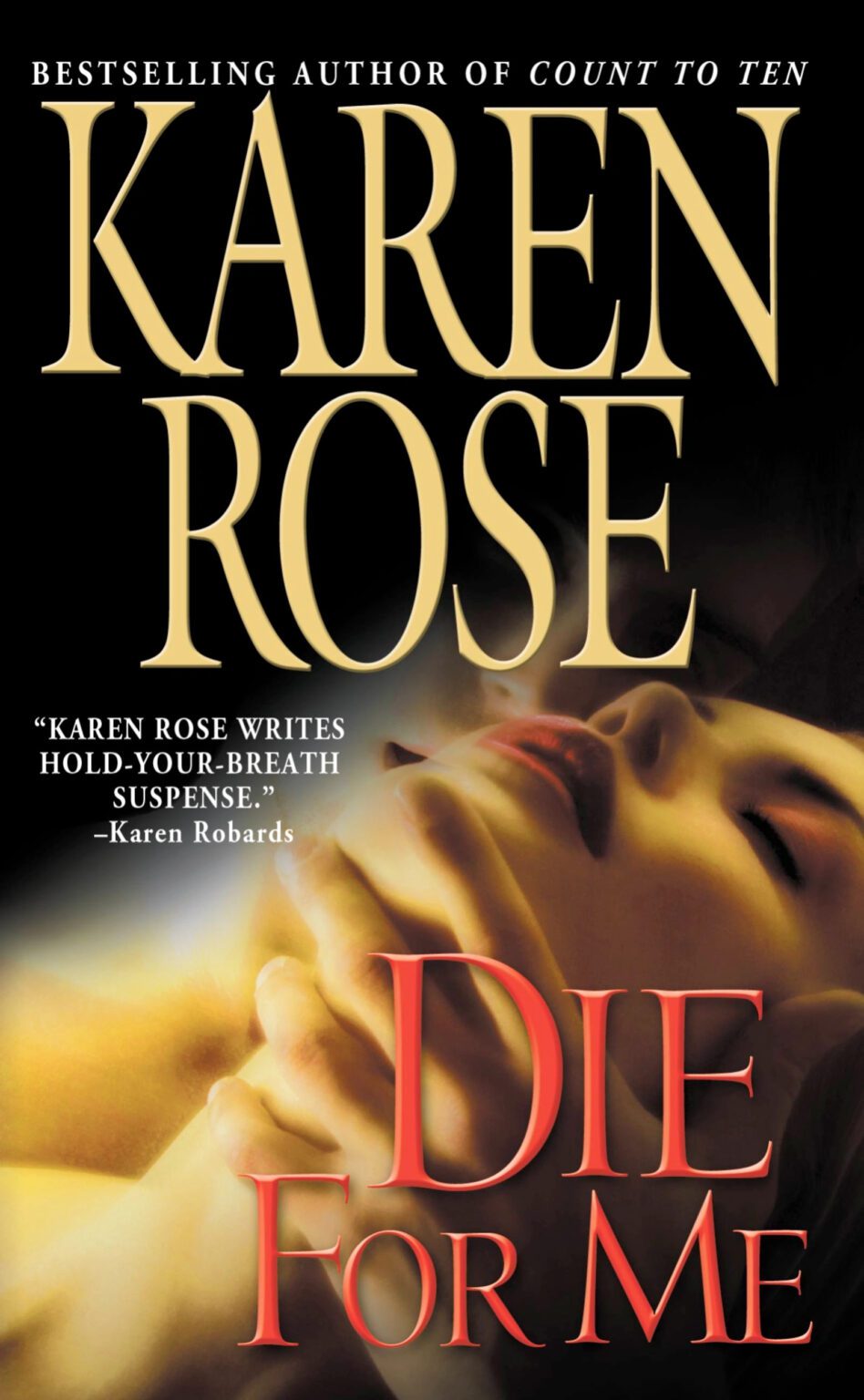 7. Die For Me
When the first victim is found in a snow-covered Philadelphia field, Detective Vito Ciccotelli enlists the aid of archaeologist Sophie Johannsen to determine exactly what lies beneath the frozen ground. Despite years of unearthing things long buried, nothing can prepare Sophie for the matrix of graves dug with chilling precision.
It's the empty graves that terrify her — the killer isn't done yet. He is cold and calculating, the master of a twisted game. Even with Vito and Sophie hot on his trail, he will not stop.
One more empty grave must be filled, and one last scream must be heard — the scream of an archaeologist who is too close for comfort and too near to resist…
---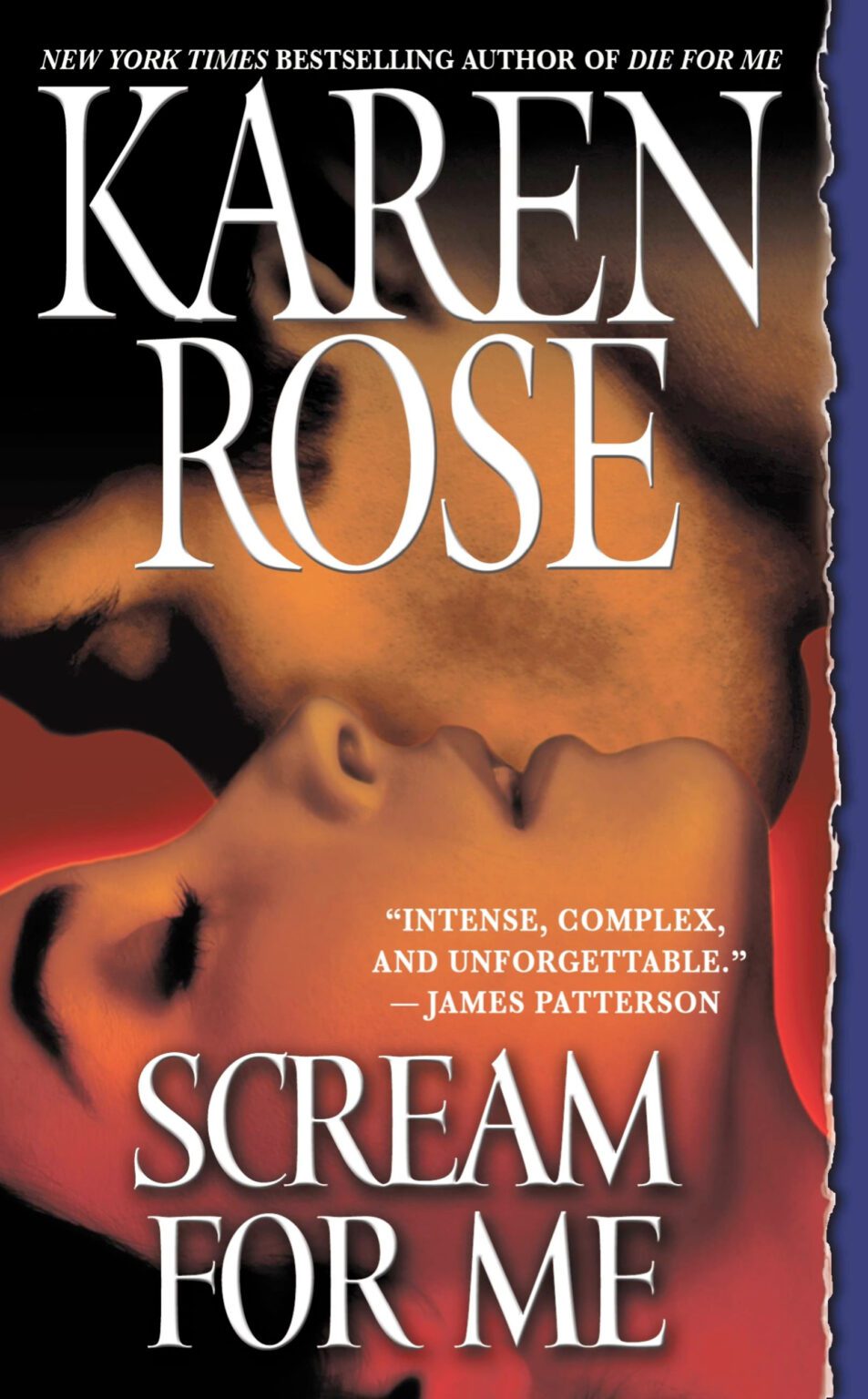 8. Scream For Me
Special Agent Daniel Vartanian has sworn to find the perpetuator of a new string of killings that link back to his brother. With only a handful of images as a lead, Daniel's search will lead him back through the dark past of his own family, and into the realm of a mind more sinister than he could ever imagine.
But his quest will also draw him to Alex Fallon, a beautiful nurse whose troubled past reflects his own. As Daniel becomes attached to Alex, he discovers that she is also the object of the obsessed murderer. Soon, he will not only be racing to discover the identity of this macabre criminal, but also to save the life of the woman he has begun to love.
---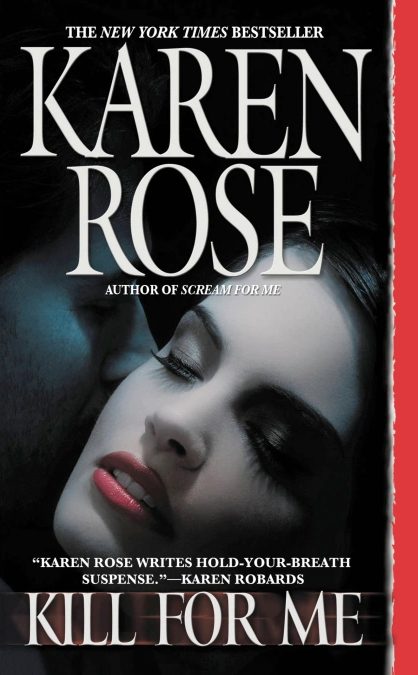 9. Kill For Me
When the murder of five teenage girls causes their paths to cross, Susannah Vartanian and Luke Papadopoulos are instantly attracted to each other.
But their troubled pasts prevent them from immediately acting upon their feelings. The case will lead them to the shady realm of Internet chat rooms, where anyone can mask their identity.
As Susannah and Luke draw closer to the criminals, they discover a chain of deception so intricate they don't know who to trust. Susannah and Luke find comfort in one another's arms, but the killers are ruthless and determined, and will take extreme measures to insure their anonymity and keep their business intact.
---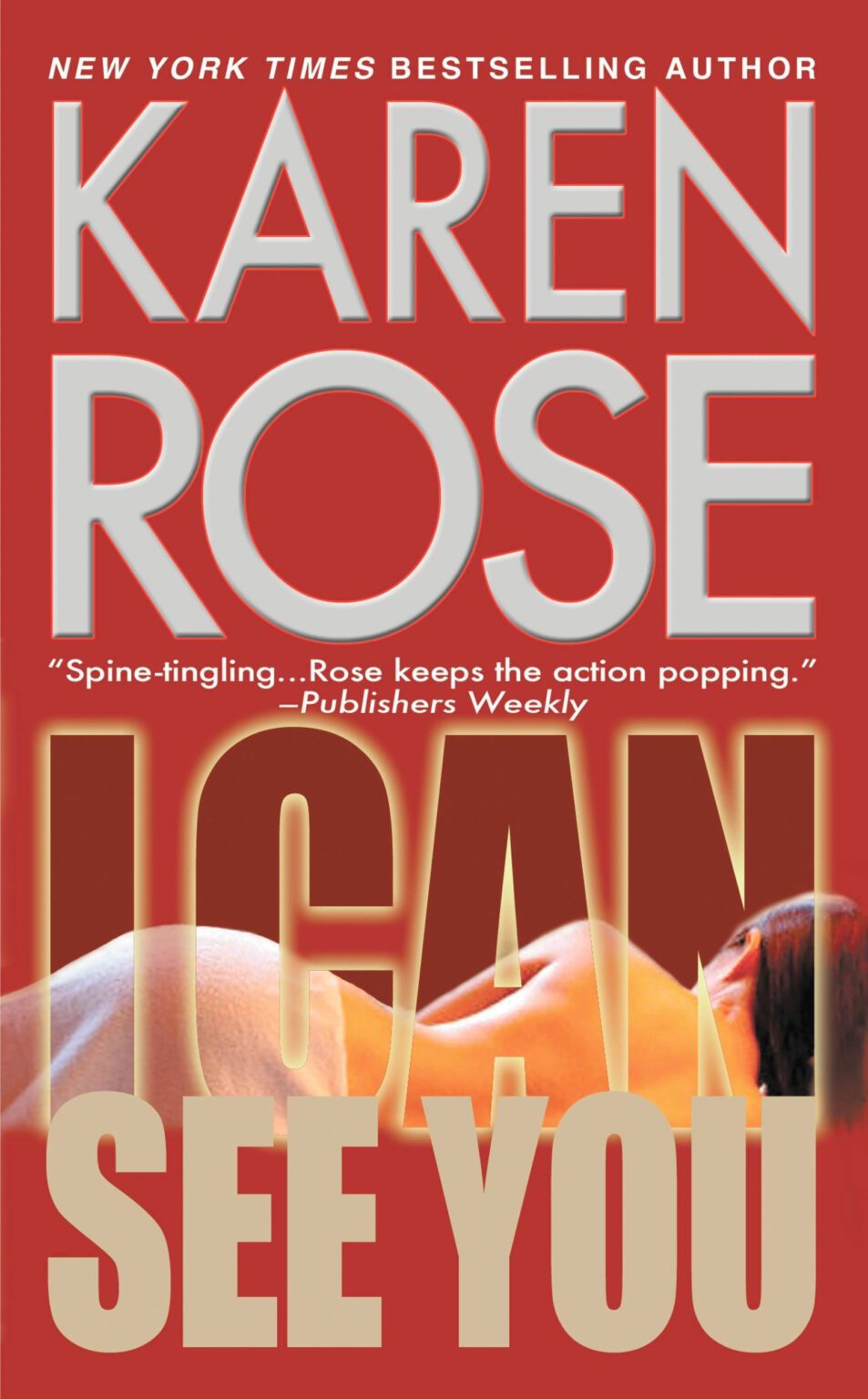 10. I Can See You
When Eve Wilson's face was scarred by a vicious assault years ago, she escaped to the online realm where she could choose the face she allowed people to see. Now a graduate student, moonlighting as a bartender, Eve researches the addictive powers of online communities.
When her test subjects begin turning up dead of apparent suicide, Eve doesn't know where to turn. Homicide detective Noah Webster is one of the few people who believes the victims are connected murders.
As Eve and Noah chase a killer who is always one step ahead of them, together they try to overcome the tragedies of their pasts and learn to trust again, but soon discover that danger is much closer than they think.
---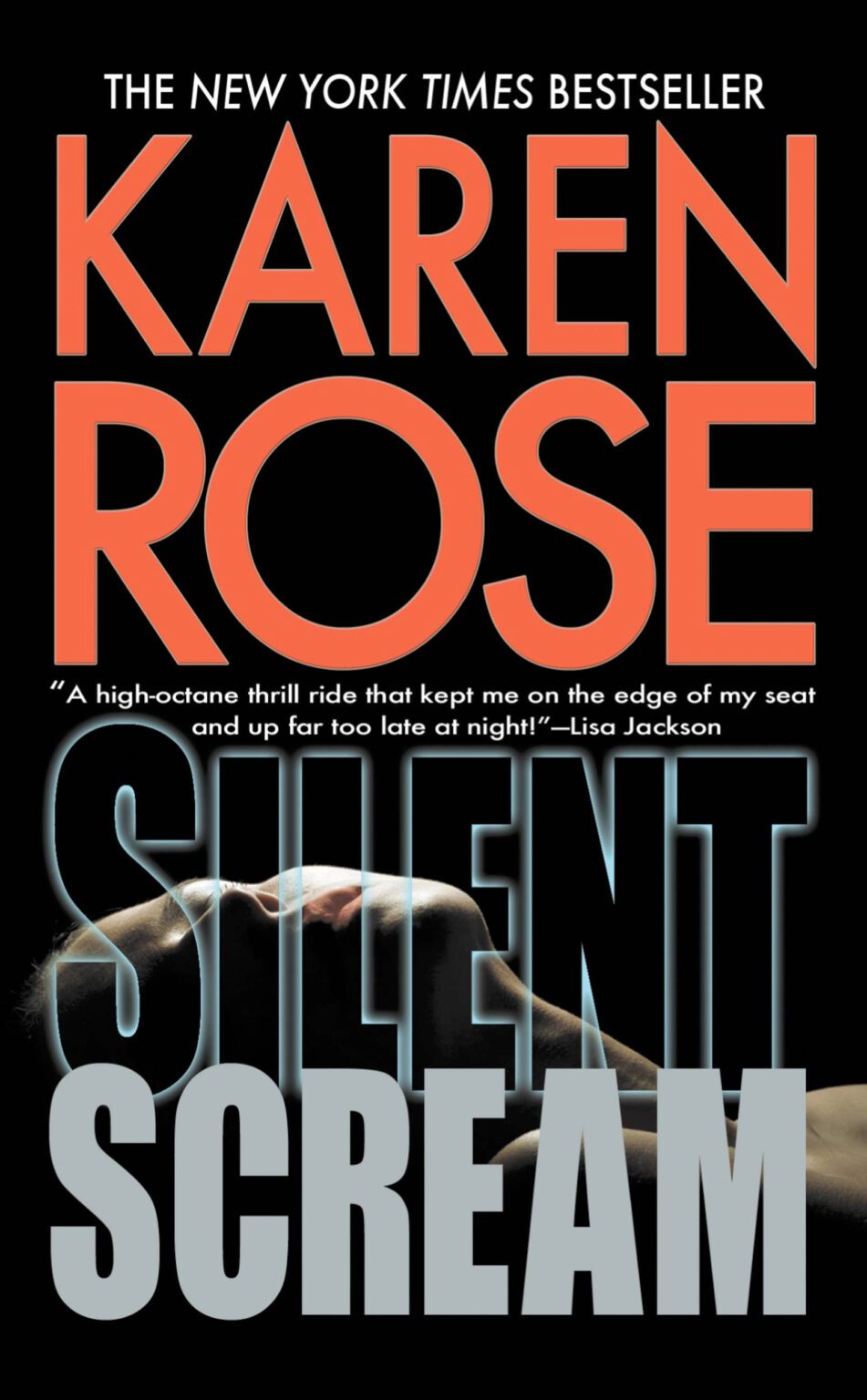 11. Silent Scream
When a teenage girl dies in a suspicious fire, Detective Olivia Sutherland is assigned to track down the arsonist. Then she discovers something more sinister: A vicious blackmailer who preys on young people and murders without hesitation.
Making her work even harder is sexy firefighter David Hunter, who is not only sharing the case, but also sparking memories of their long-ago night of passion, when feelings were left unspoken and hearts were broken.
But while he and Olivia try to face the wall of pain between them, a diabolical puppet master is pulling strings to make a group of twenty-somethings do his bidding. Soon Olivia and David are scouring the city for a calculating criminal who seems tantalizingly close — and is moving in for the kill.
---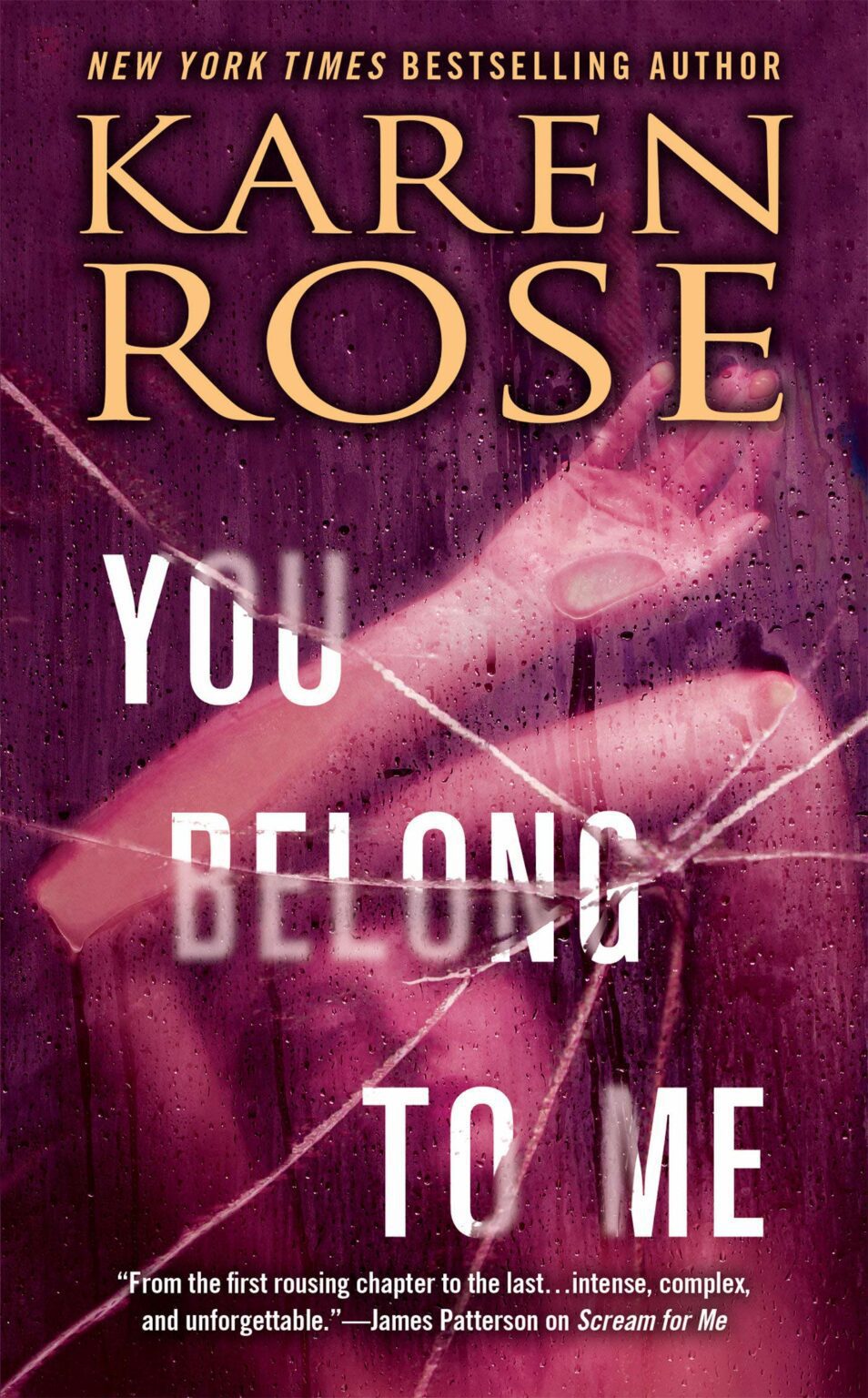 12. You Belong To Me
Baltimore city Homicide Detective JD Fitzpatrick has seen a lot of horrific violence, both as a cop and during his deployment in Afghanistan, but nothing like the trail of tortured bodies that are turning up throughout the city.
Now JD is beginning to suspect that his medical examiner, forensic pathologist Dr. Lucy Trask, may be shielding some crucial evidence linked to the case. Lucy is intrigued by JD's compassion, but she isn't about to mix work with pleasure. Not while there's a ruthless killer on the loose.
And definitely not while she's keeping a dark secret that could connect her to these vicious killings — and put her next on the killer's hit list.
---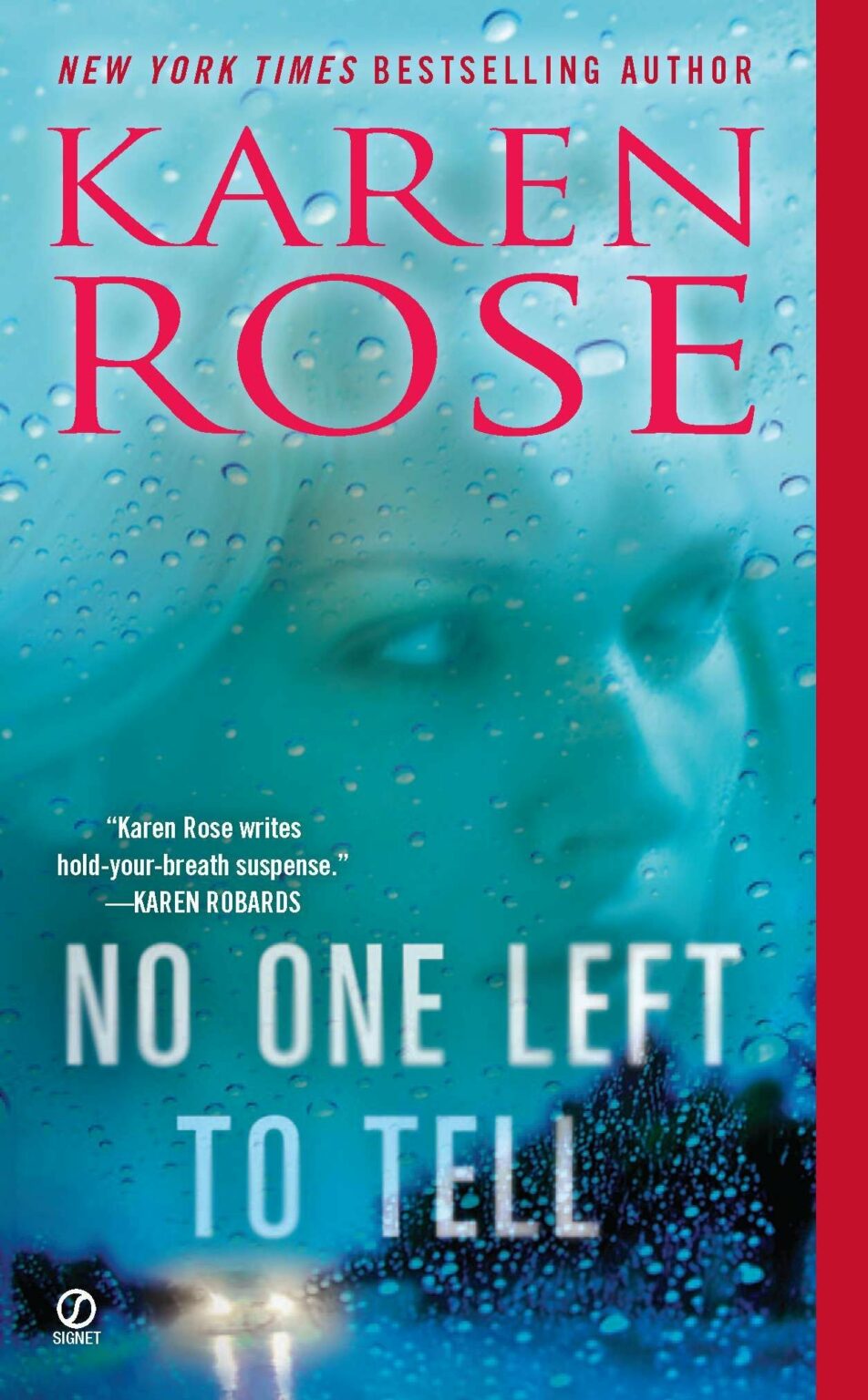 13. No One Left To Tell
When a car crashes in front of rookie PI Paige Holden's home, she suddenly finds one of her pro bono clients dying in her arms — from a gunshot wound. With her last breath, the woman whispers cryptic words into her ear and hands her a blood-smeared flash drive.
When Paige Holden shares the flash drive with State's Attorney Grayson Smith, its contents cast doubts on a five-year-old conviction — and lead him and Paige into a world of blackmail, dark secrets, and a decades-long string of murders. It is an investigation they'll survive only by trusting each other — and the truth.
---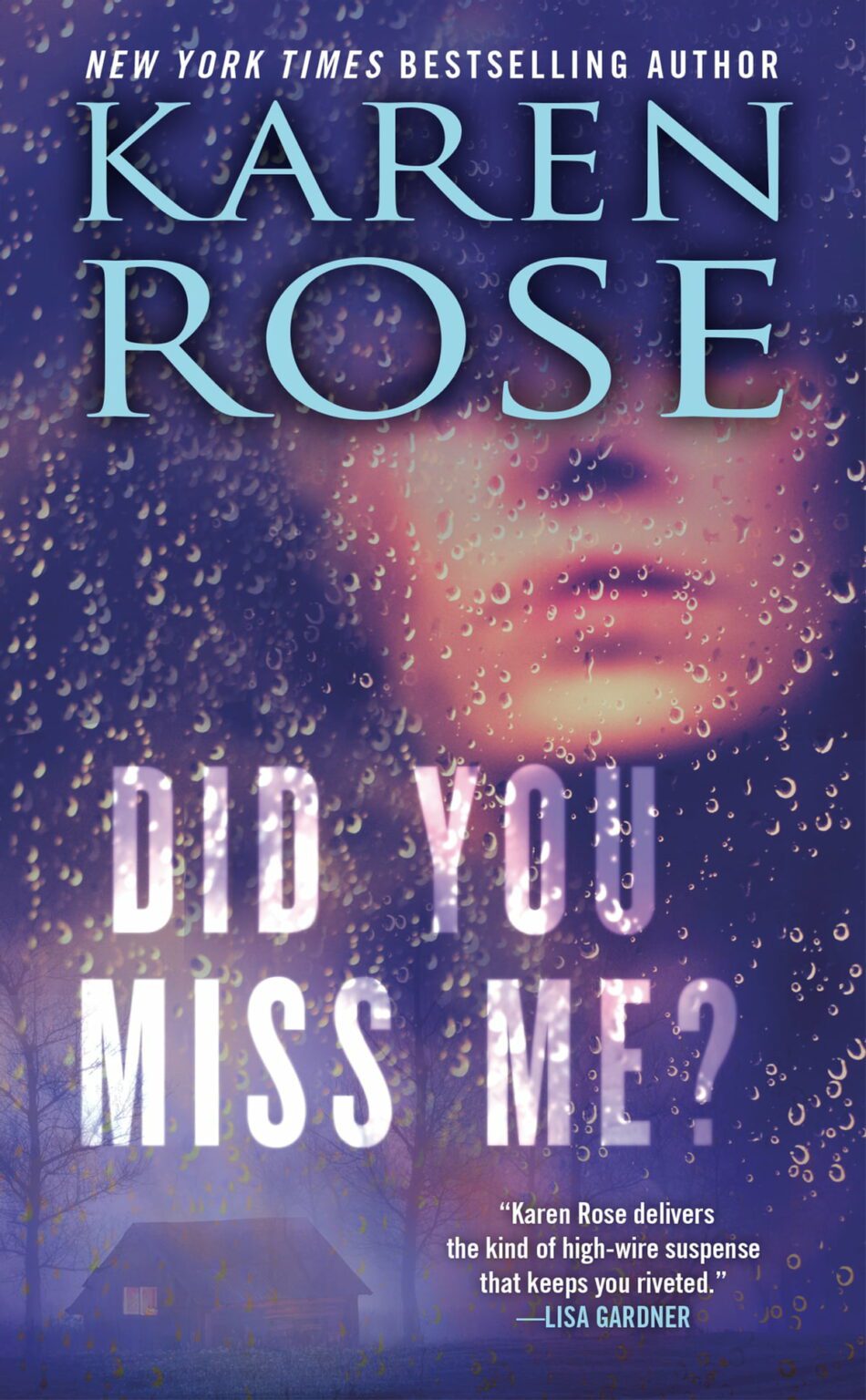 14. Did You Miss Me?
Baltimore prosecutor Daphne Montgomery pulled herself out of a damaged past to build a solid life for herself and her son. But after she helps to convict a killer, her confidence is shattered once again by the news that her son has been kidnapped.
Daphne believes it's connected to the recent high-profile trial, and at first FBI special agent Joseph Carter agrees. But together they find the reality to be even more troubling, and it runs deeper than Daphne fears.
With her son's life in jeopardy, she must unlock a dreadful secret about her past — and confront a truth that will change everything for those closest to her. And, if she survives, threaten the lives of everyone she loves.
---
15. Watch Your Back
Baltimore Homicide Detective Stevie Mazzetti has suffered losses no woman should have to endure. But when she learns that her ex-partner might have miscarried justice, she's determined to put the past to rights, even when she becomes a target.
It's former Marine Clay Maynard's job to see the risk in every situation, but he doesn't have to look hard to find the danger surrounding Stevie. When Stevie attracts the attention of a vicious psychopath, Clay will do whatever it takes to keep her alive. That is, if he can stay ahead of a killer with everything to lose — and something terrifying to hide…
---
Final thoughts on Karen Rose books in order
If you're looking for a delicate balance between romance and suspense, then you should begin reading the Karen Rose books in order. Her books combine the enticing draw of love with a compelling horrific crime at its core. There is no wonder that her books have become so beloved.
If you begin with her debut and work your way through her Romantic Suspense series you will follow the chronological timeline of her universe, catch Easter eggs throughout her books, and watch as older storylines resolve in later books.
Looking for more books in order?
Check out this list of Sandra Brown books in order.