There is a morbid fascination surrounding the gritty and violent lives of gangsters. If you feel a deep fascination to this era and lifestyle, then reading the Martina Cole books in order will reveal a dark, grimy underworld of crime.
Most of her books take place in London and Essex, which is an area she is quite familiar with from her upbringing. As well, many of her books are standalones, following new characters amid similar themes of family, loyalty, betrayal, and murder. Cole does not shy away from violence and brutality in her writing, painting a grim picture with an inexplicable pull through her storytelling.
Who is Martina Cole?
Martina Cole found great success with the publication of her debut novel, which became an instant bestseller and launched her career. Collectively, 13 million copies of her books have been sold.
Since her debut in 1992, she has written 25 more books, of which more than a dozen have become number one bestsellers. Her crime thrillers often feature a female character in a leading role, as either the protagonist or as an anti-hero. Her haunting writing frequently features the gritty underbelly of east London and Essex with crime overlords and gangsters.
On her Facebook page she recently said that her character development is about changing perceptions, and the dynamics always focus on the man and the woman.
In 2011, Cole also surpassed the 50 million pounds mark in sales of her books. She was the first British female novelist writing for an adult audience to hit this milestone since the records began.
In addition to being a bestseller author, Cole also has a recording company and a film production company.
Are there any Martina Cole adaptations?
There have been many adaptations of Martina Cole's books.
Her debut, Dangerous Lady, has two adaptations. It was first made into a television mini-series in 1995. The four-episode series stars Sheila Hancock, Jason Isaacs, Susan Lynch, and Owen Teale.
Dangerous Lady was then adapted for the stage with a play production in 2012. Its performance took place at the Theatre Royal Stratford East in London as a tribute to mark the 20th anniversary of the publication of the novel.
But that's not the only Martina Cole book that has a stage adaptation. First was Two Women in 2010, then the production of The Graft in 2011. Both also had runs at the Theatre Royal Stratford East.
As well, both The Jump and The Runaway have small screen adaptations in the form of television series.
The Jump was made into a four-part mini-series in 1998. It stars Adrian Dunbar, Jonathan Cake, Susan Vidler, and John Light.
Then in 2011 The Runaway came to screens with a six-episode season. It stars Joanna Vanderham, Ken Stott, Jack O'Connell, and Alan Cumming.
Perhaps Cole's most well-known adaptation, however, is the 2009 mini-series The Take, based on her novel of the same name. Tom Hardy stars as the main character Freddie Jackson. It also stars Kierston Wareing, Shaun Evans, and Charlotte Riley.
Martina Cole Books in Order
Maura Ryan Books
Martina Cole's debut is a great place to begin reading her books. It documents the exploits of a seventeen-year-old girl, Maura Ryan, taking on the men of the criminal underworld alongside her brother Michael, leaving a trail of notoriety behind them. Cole returned to the characters from her first novel a decade later with another installment following the brutal and ruthless character of Maura Ryan.
Dangerous Lady (1992)
Maura's Game (2002)
DI Kate Burrows Books
Martina Cole's next publication after her debut marks the beginning of her only other series. It follows the investigations of DCI Kate Burrows as she tracks down serial killers and pedophiles in a horrific race against time. Then as a subplot to her investigations is Kate's personal life with a London gangster.
Standalone Novels
The majority of Martina Cole's bibliography are standalones. While there is no necessity to reading these Martina Cole books in order as the books follow new characters, doing so will provide you with more insight into Cole's development as an author throughout the last 30 years.
The final title on this list, Loyalty, has a tentative publication date of June 20, 2024. However, this book was originally scheduled for publication in 2020 before it was pushed out to the following year, then pushed out again.
Nonfiction Book
Finally, Martina Cole has also published a digital compendium about her life, passions, and her journey to becoming an author. This was an exclusive ebook containing the first chapters from her books and non-fiction components. However, it is unfortunately no longer available.
The Knowledge (2013) (Out of Print)
A Summary of the Martina Cole Books in Order
In this section, we'll take a look at the summaries for Martina Cole's first 15 standalones. These summaries of the Martina Cole books in order will give you a better understanding of the scope and style of her writing.
---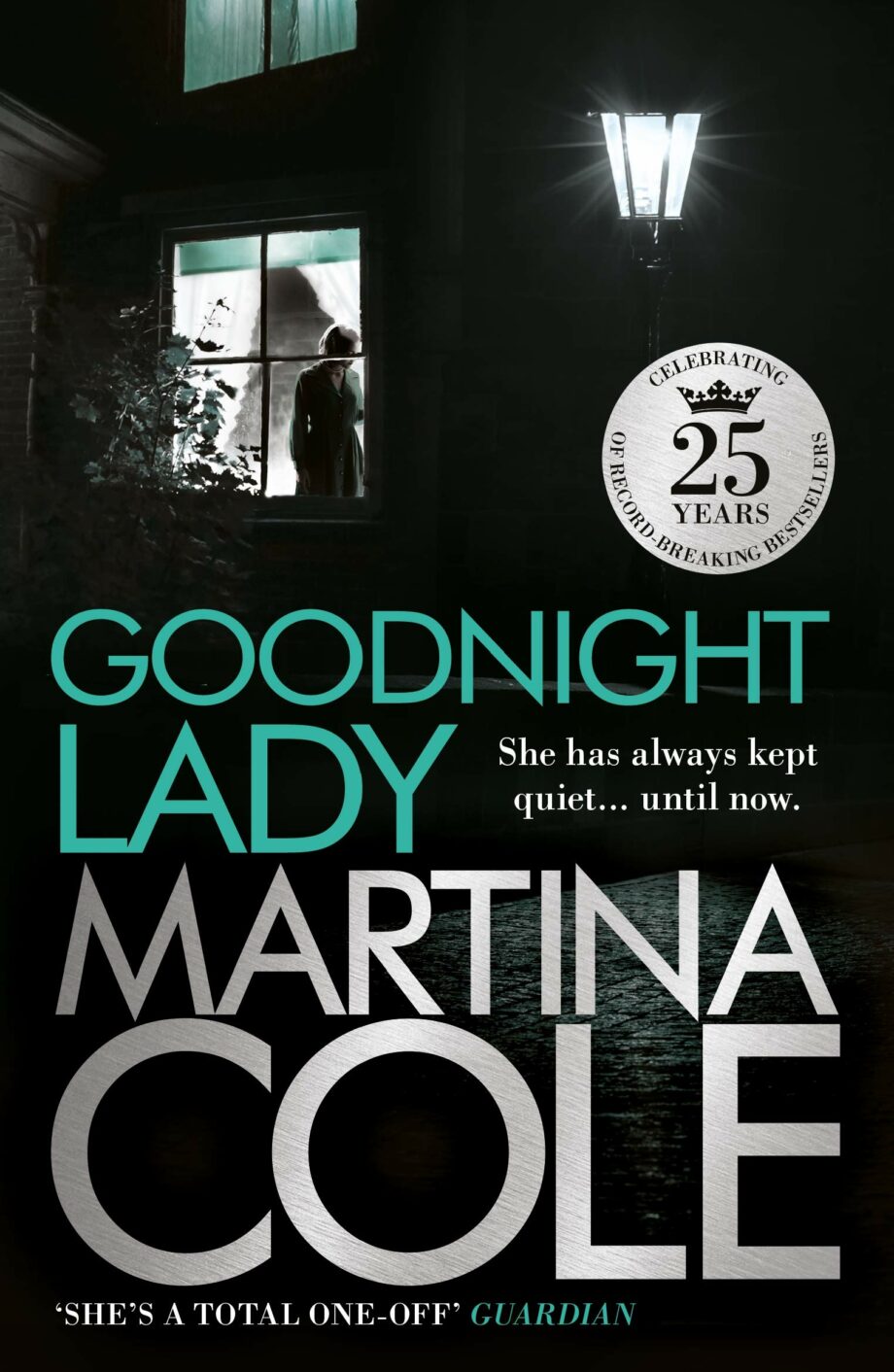 1. Goodnight Lady
In the sixties, Briony Cavanagh ran a string of the most notorious brothels in London. Only Briony knew what went on behind those doors, and she never opened her mouth — unless she stood to benefit. And only Briony knew the painful road she'd travelled to get there.
From an impoverished childhood that ended with shocking betrayal, she was steadfast to be the mistress of her own fate. But along with success came risk and danger. And the Goodnight Lady had her own secret place that was always shadowed by loss.
---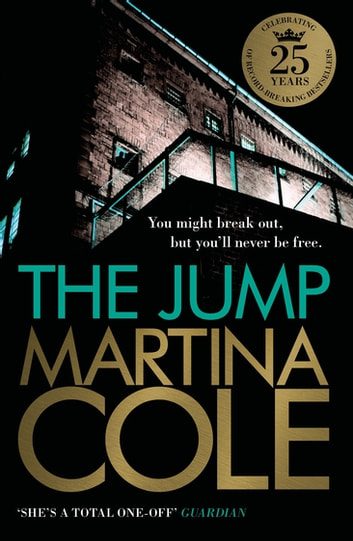 2. The Jump
Implementing "the jump" takes Donna into a twilight world she never believed existed. This is a gripping story of life on the inside and the outside of one of Britain's toughest prisons.
Donna Brunos worships her husband. Subsequently, his armed robbery conviction devastates her. But Georgio swears he's innocent and persuades Donna to help him escape.
Then she must face a series of shattering revelations that threaten not only everything she believes in but also, ultimately, her own life…
---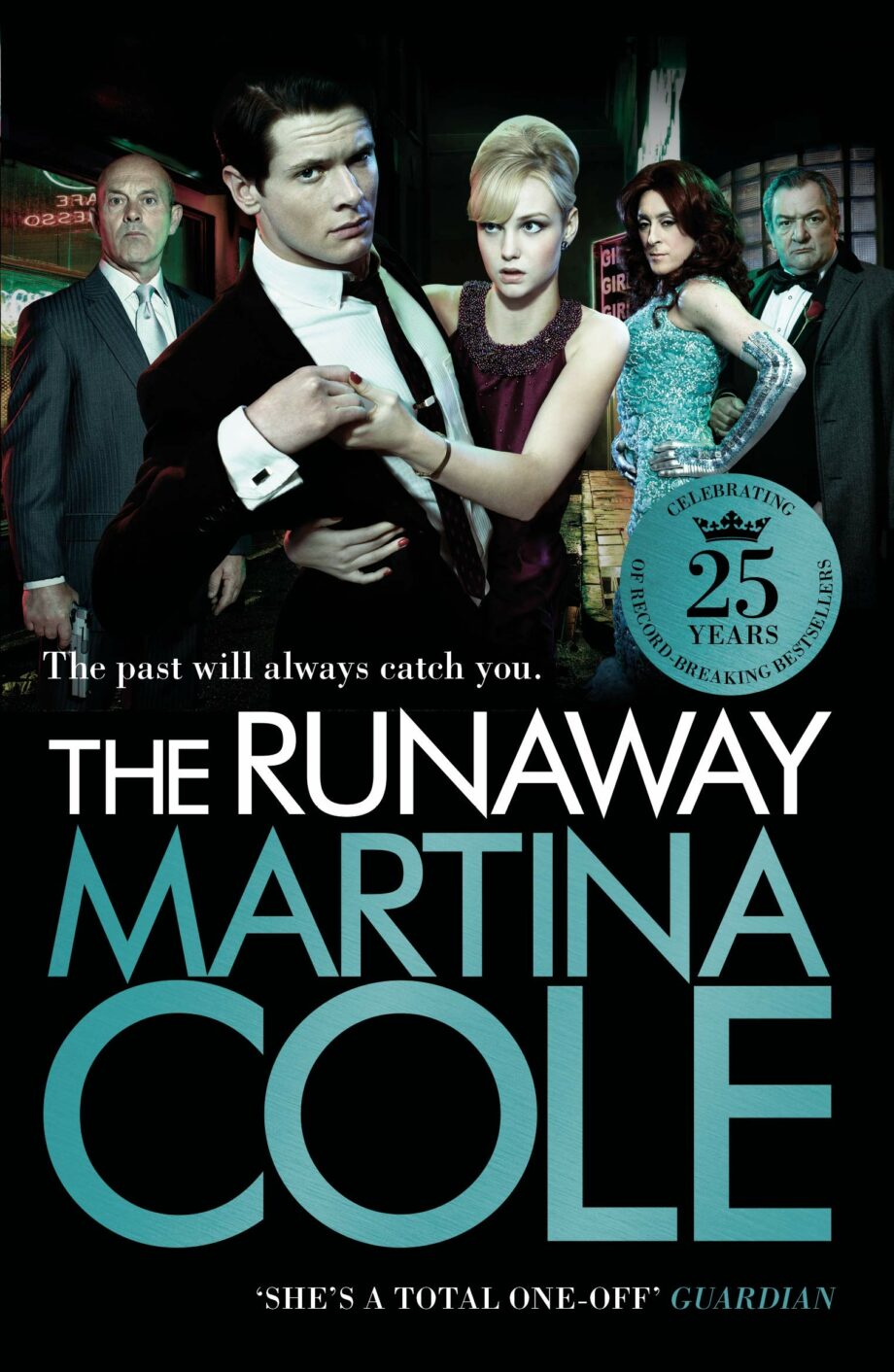 3. The Runaway
You can't run for ever.
All that prostitute's daughter Cathy Connor and drunkard's son Eamonn Docherty want to do is escape their grim childhoods in London's East End. And soon events turn so dangerous they have no choice but to flee. Cathy to the red lit streets of Soho, Eamonn to the high ranks of gangland New York.
Now she's a hardened survivor, he's Gotham's most ruthless villain, and their paths are about to cross once again…
---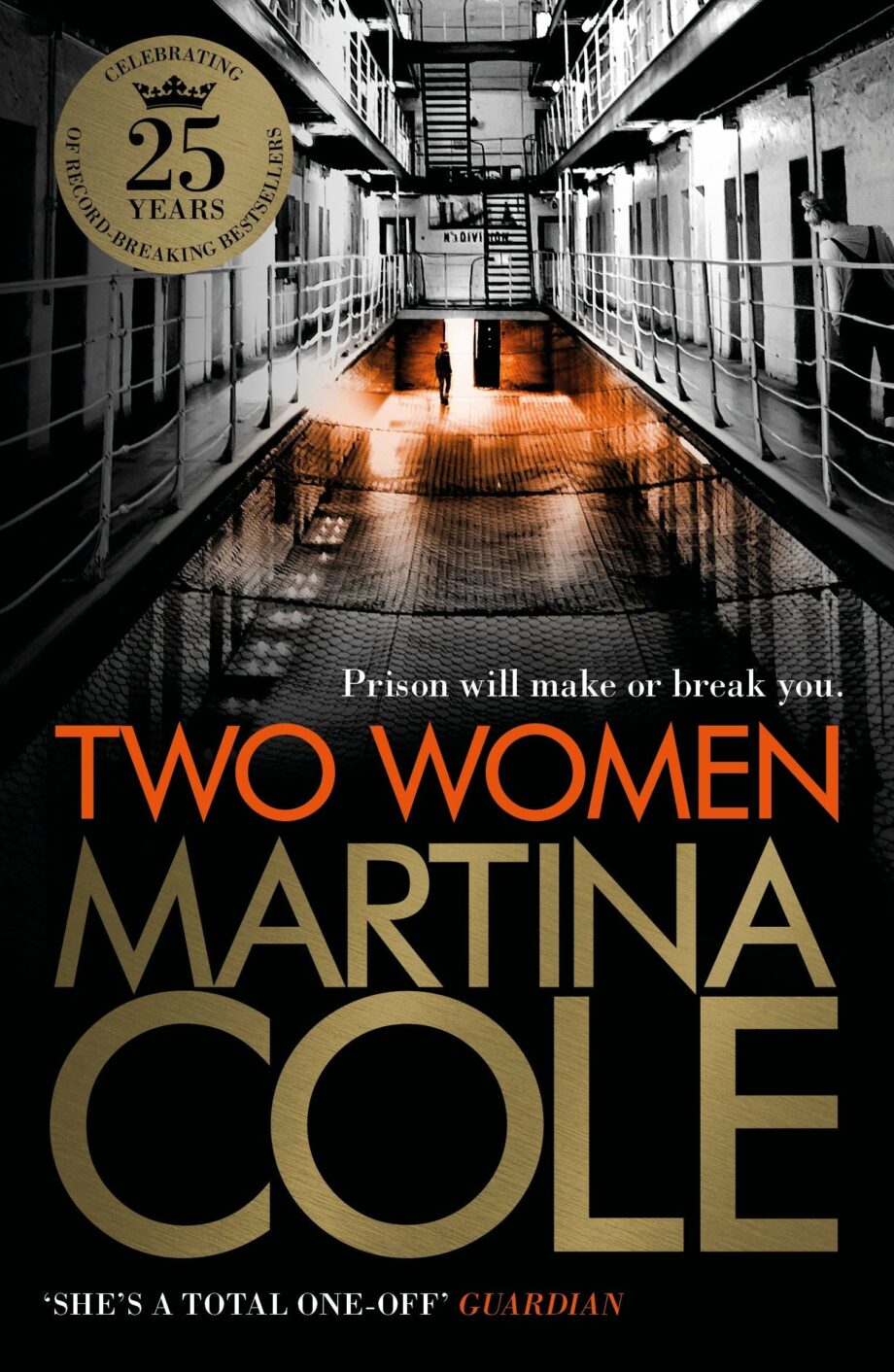 4. Two Women
Danger and violence have always been part of Sue Dalston's East End upbringing. Unloved by her mother, abused by her father, and brutalised throughout her entire marriage, she's convicted of smashing her husband's skull in a final act of desperation.
All that keeps her sane is knowing that she was protecting her four children. At last, they are safe from harm.
When she becomes cellmates with murderess Matilda Enderby, their fates become inextricably linked. And no one — least of all Sue — could have predicted the consequences…
---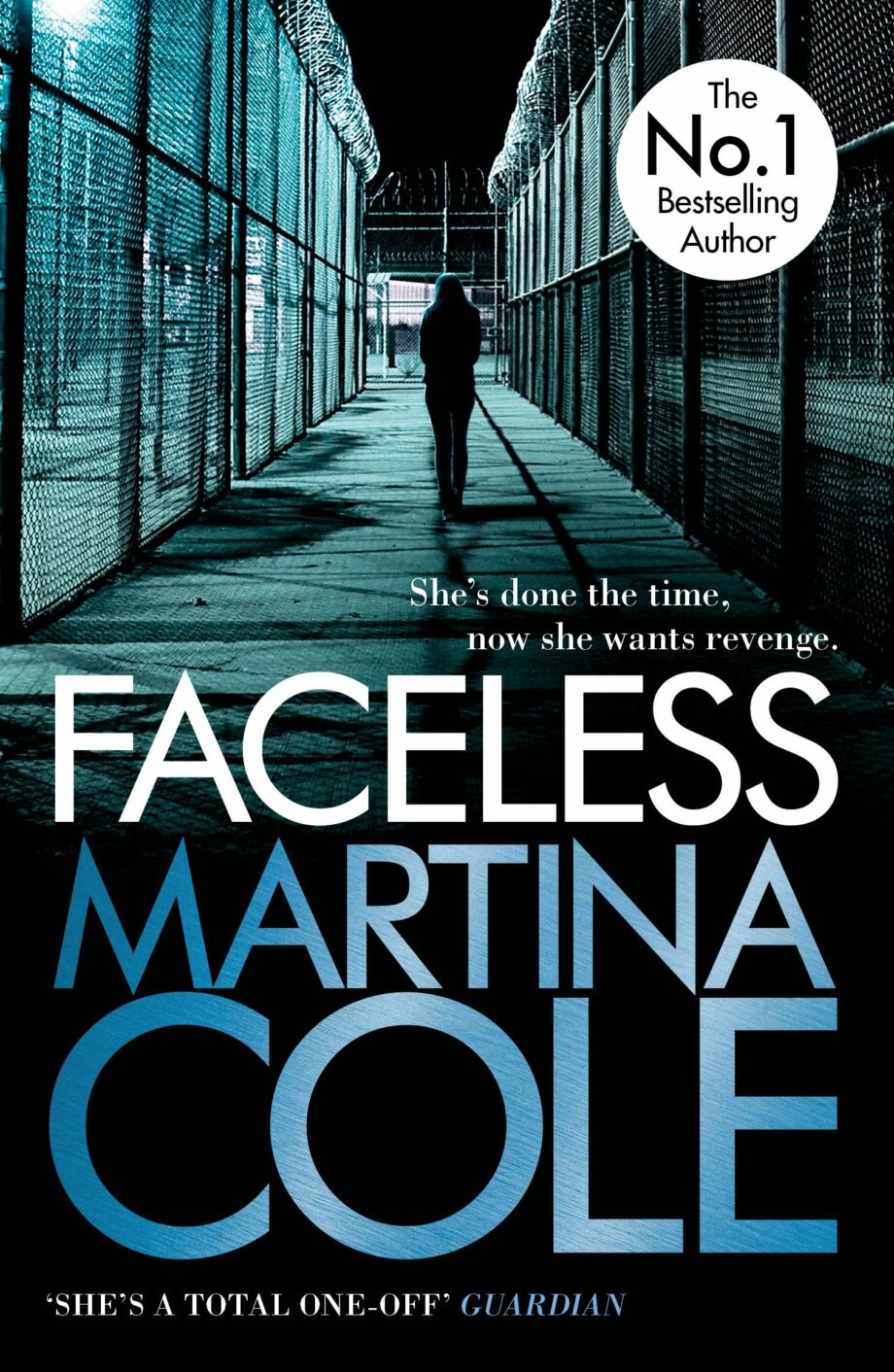 5. Faceless
Eleven years ago Marie Carter was convicted of killing her two best friends. And she's paid the price.
Now she is being released from prison. It's time to go home. But life has moved on, and Marie has nowhere to go.
Her parents have disowned her; her friends have abandoned her; even her kids don't want to know her. But some people out there are watching her, following her every move — they know that Marie Carter wants retribution.
---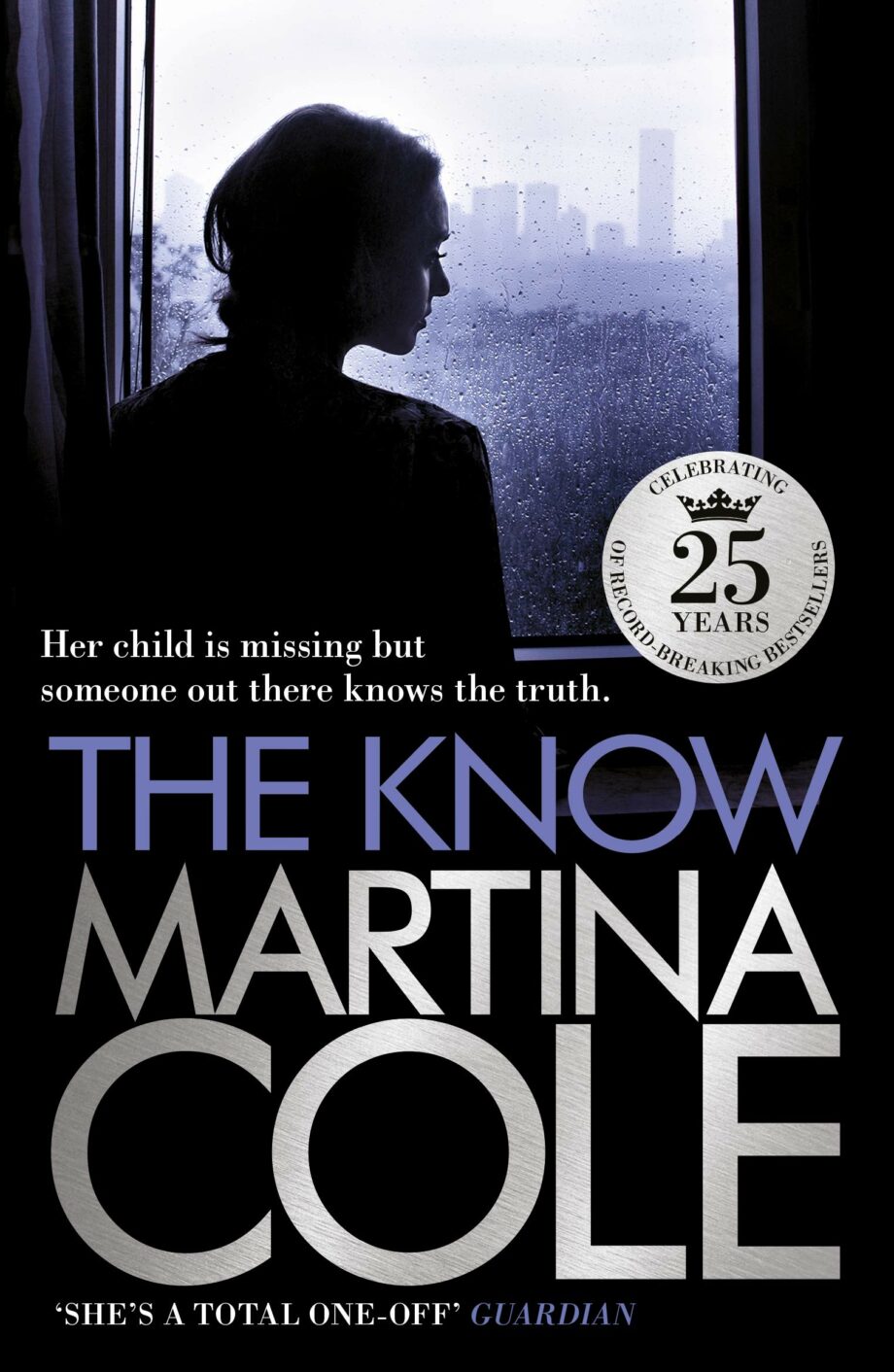 6. The Know
Joanie Brewer's children meant the world to her. She'd do anything to protect them, even resorting to prostitution and petty crime in order to feed and clothe them.
So when her beautiful teenage daughter is raped and murdered, only one thing will stop Joanie's pain — seeing her daughter's killer brought to justice. Joanie knows who he is and she'll do whatever it takes to nail him…
---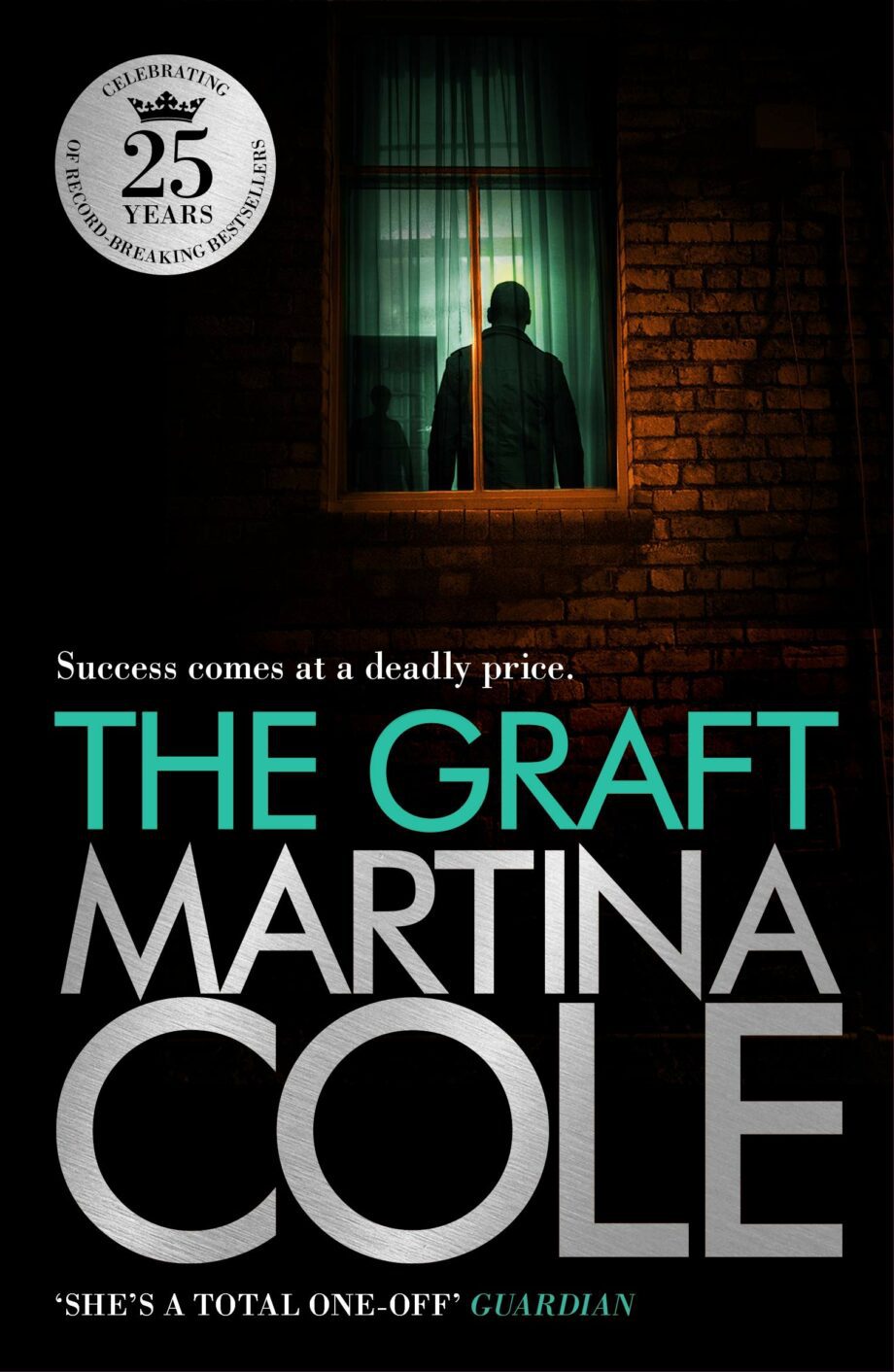 7. The Graft
Looking back, Nick Leary couldn't say exactly what kept him awake that night. He'd had a lot on his mind; perhaps he'd been thinking about the "respectable" Essex business that he ran, or about his two young sons sleeping in the room next door. Or was it simply the sound of his beautiful wife's steady breathing beside him…
Whatever it was, he was awake when he heard someone's footsteps downstairs, and Nick's instinct was to fight. It had always been that way, to protect the things he treasured most: His family, his privacy, his reputation.
He'd grafted for these things all his life and no one was going to jeopardise them now. Unless, of course, Nick's instinct is wrong, and what happens this time is the start of something even he cannot stop…
---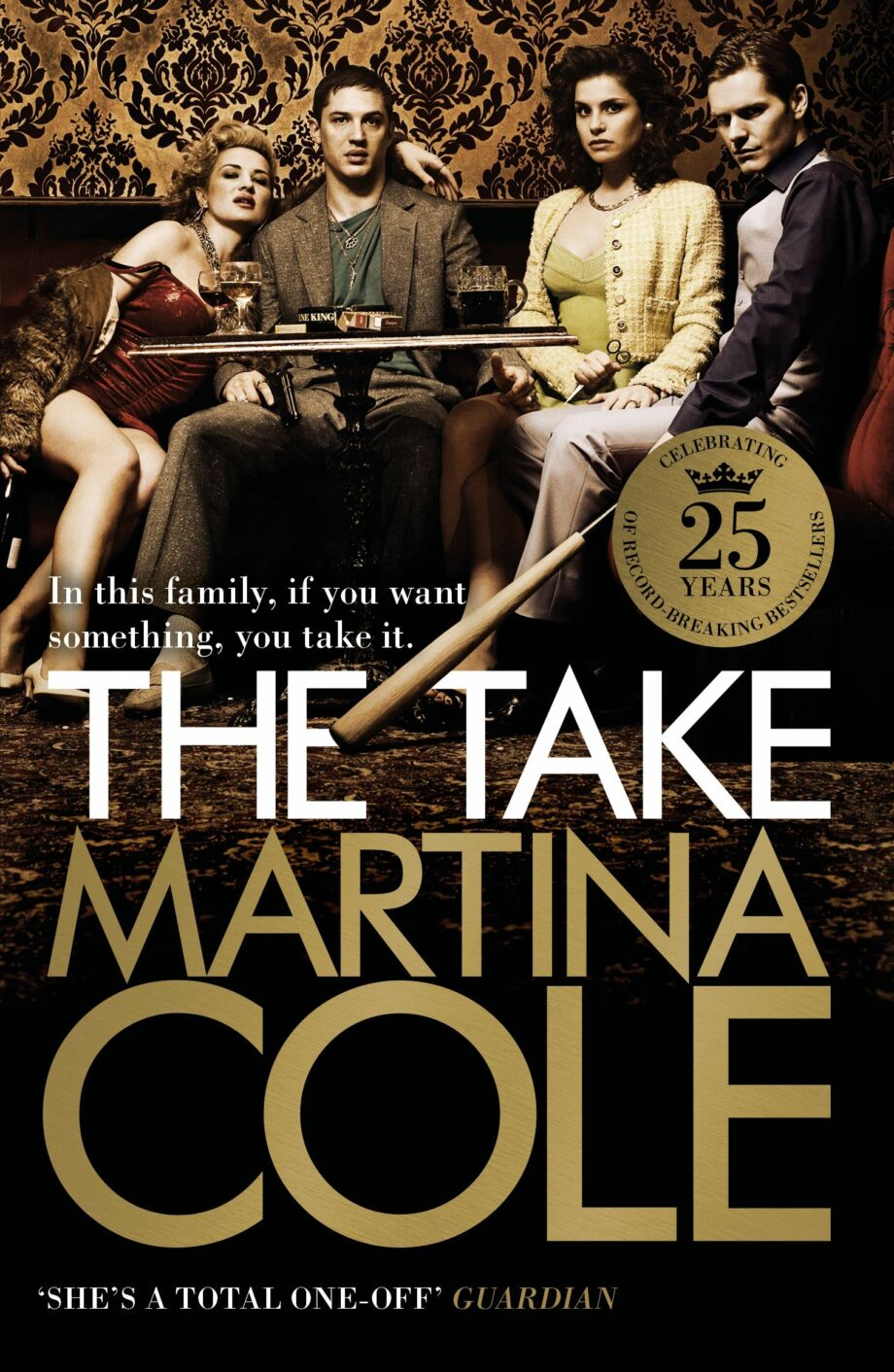 8. The Take
Freddie Jackson thinks he owns the underworld when he gets out of prison. He's done his time, made the right connections, and now he's ready to use them.
His wife Jackie just wants her husband home, but she's forgotten the rows, the violence, and the girls Freddie can't leave alone. Bitter, resentful, and increasingly unstable, Jackie watches her life crumble while her little sister Maggie's star rises.
In love with Freddie's cousin Jimmy, Maggie is adamant not to end up like her sister. Families should stick together, but behind closed doors, jealousy and betrayal can fester until everyone's life is infected.
And for the Jacksons, loyalty cannot win out. Because in their world you can trust no one. In their world everyone is on the take.
---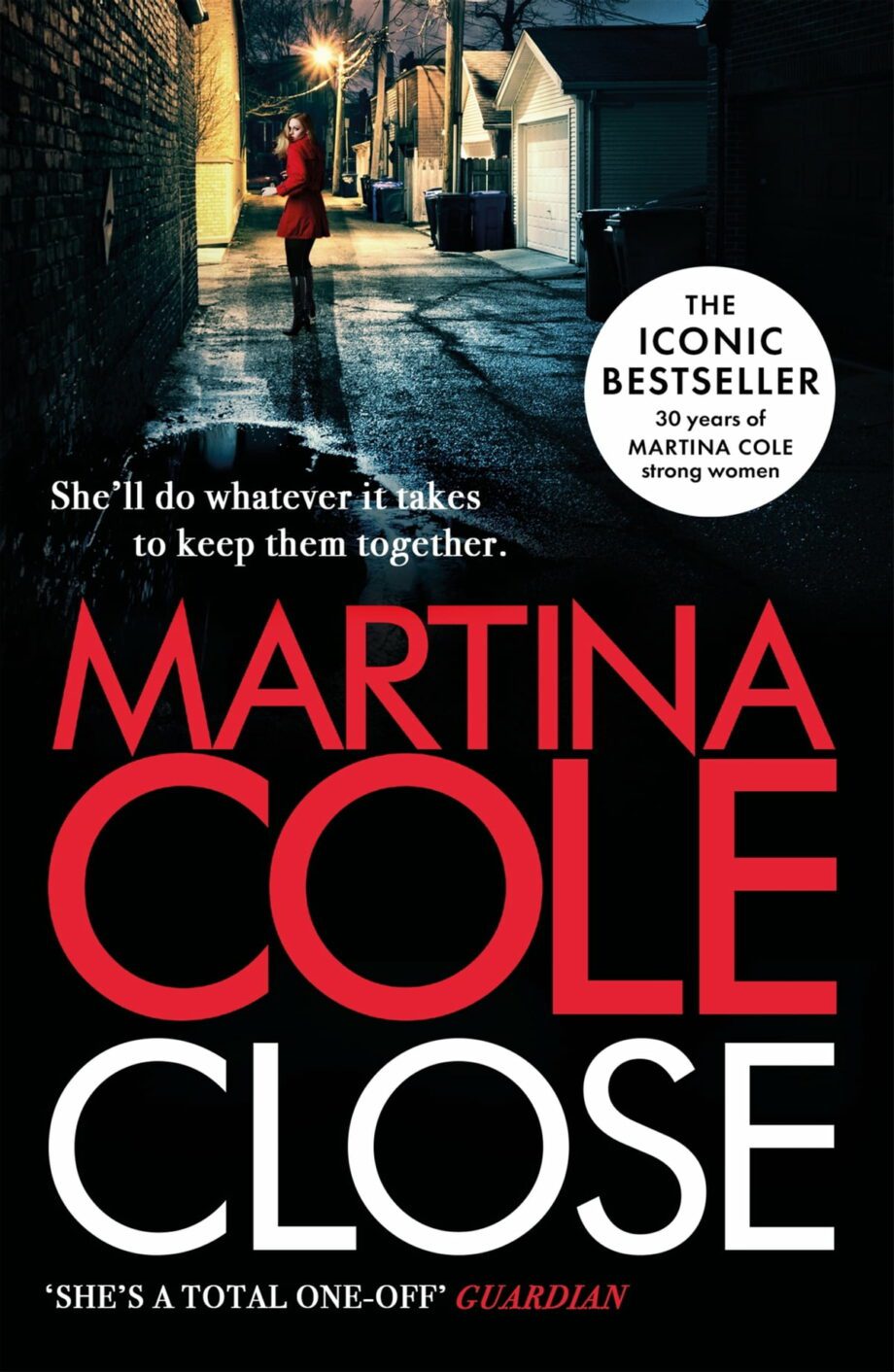 9. Close
Keep your friends close and your enemies closer. And your family should be closest of all.
Patrick Brodie knows exactly how far he's willing to go to get what he wants. And he wants it all. Now. Before long, Patrick has become a legend in his own lifetime. Violently.
Lily Diamond is different from the kind of woman Patrick normally goes for. But together they are insistent that their children will have everything they didn't. Until the unthinkable happens and Lily must look after their family on her own in a dangerous world.
The Brodies must stay close to survive. But as everyone knows, your sins will find you out.
---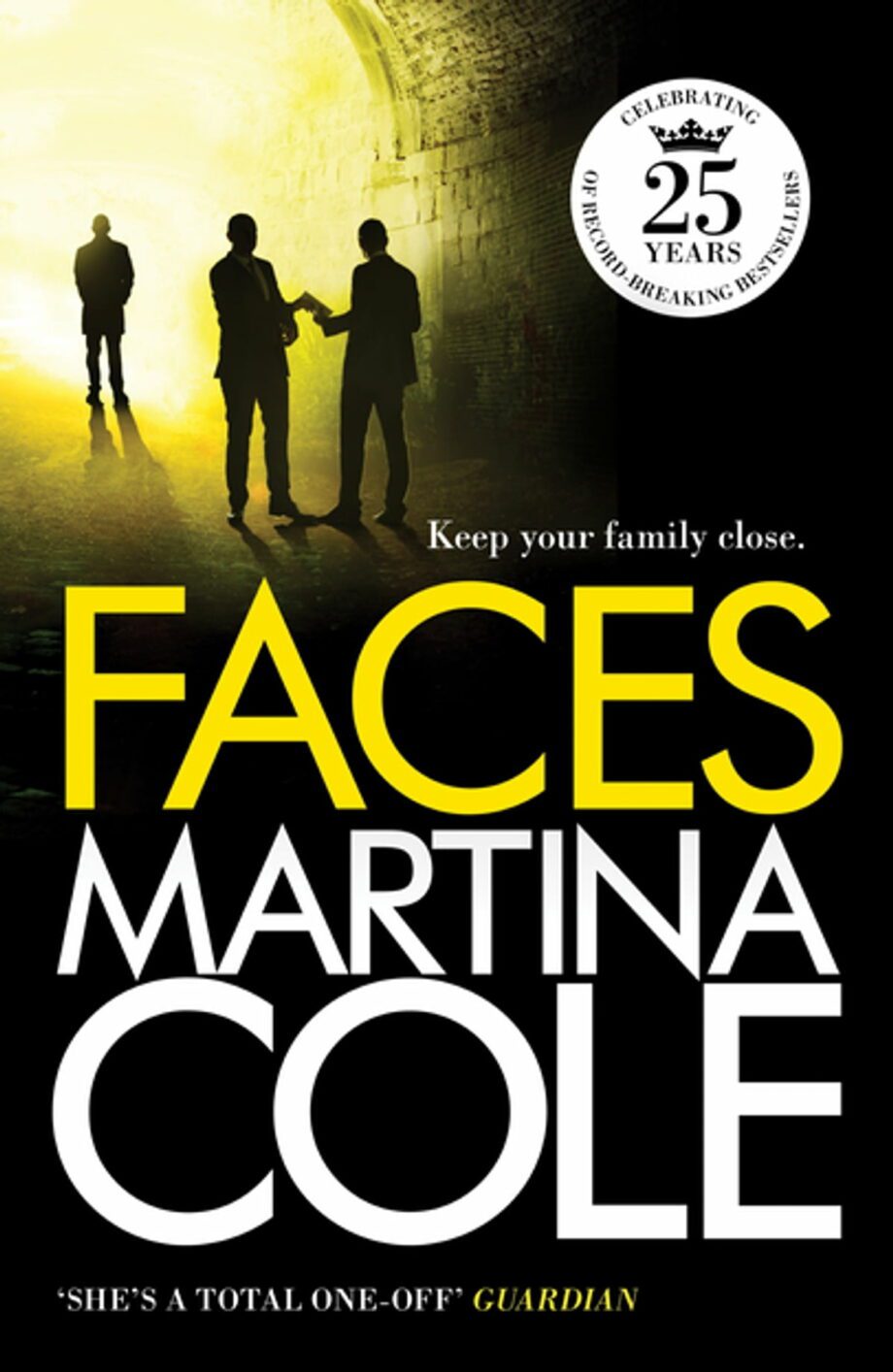 10. Faces
Just before Danny Cadogan's fourteenth birthday, his father, Big Dan, leaves his wife and children to face the wrath of the men sent to collect his gambling debt. Determined to protect his mother, brother, and sister, overnight Danny becomes set on making his way in a violent and dangerous world.
He becomes a Face. Not just a Face, but the most feared Face in the Smoke. Out for all he can get. At any cost.
Danny's ruthlessness doesn't stop at his front door. He rules his family with an iron will — and his fists. But if his wife, Mary breaks her silence, it could shake Danny's criminal empire; right to the very core.
And for a Face at the top of his game, there's only one way to go. Down. Because, after all, debts can be paid without money…
---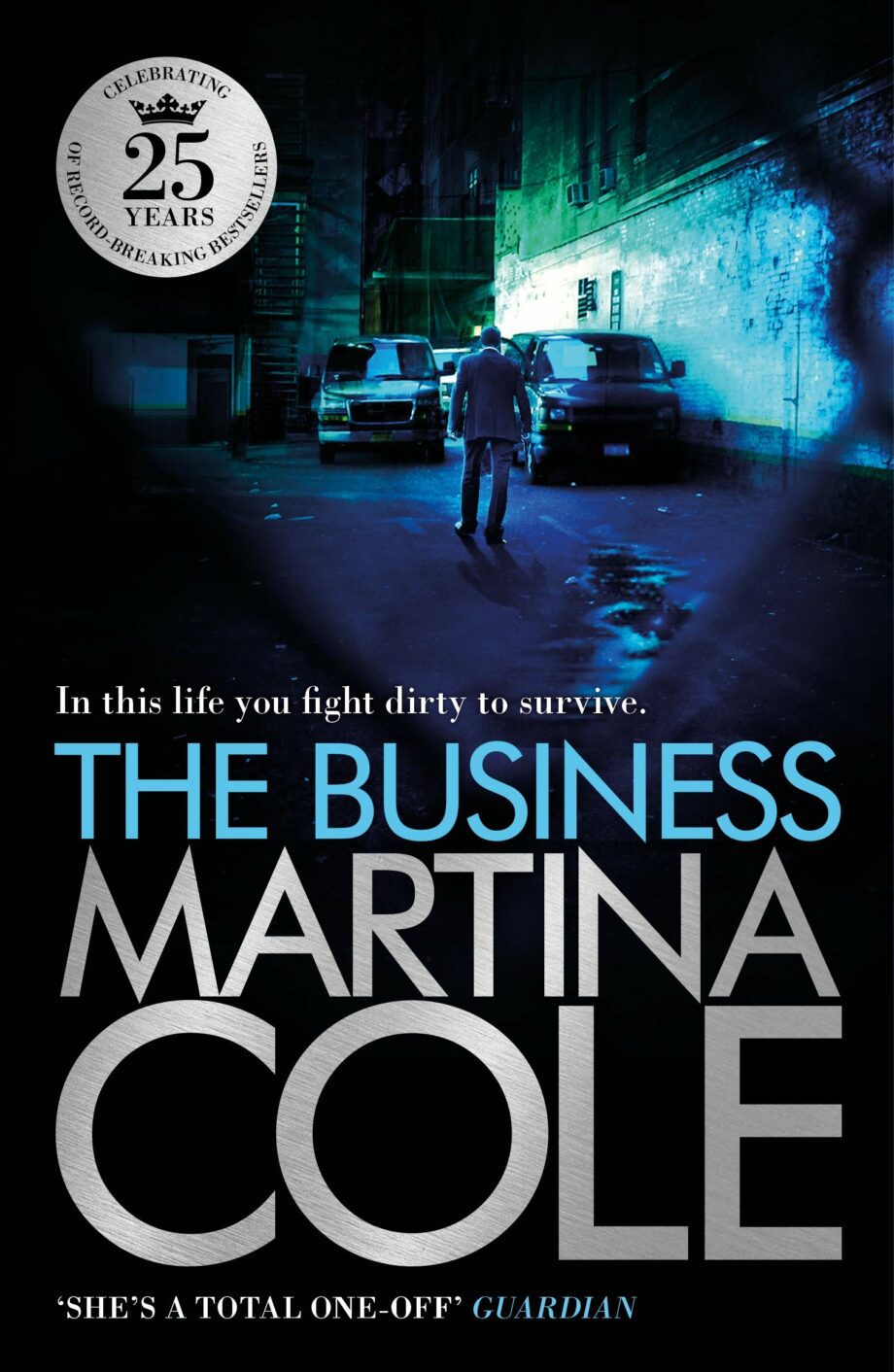 11. The Business
Imelda Dooley is scared. She's played hard and fast and she's been caught. She's pregnant and now she's on her own.
Her father, not a man to mess with, will see that somebody pays for this. And it's not going to be her. So Imelda Dooley tells a lie. A lie that literally causes murders.
When Mary Dooley's husband is killed in the night's events, she knows she must graft to keep the family afloat. And graft she does, becoming a name in her own right. But she still has to watch her daughter's life spiral into a vicious, hate-fuelled cycle of drugs and prostitution.
Caught up in the carnage that is Imelda's existence are Mary's grandchildren, Jordanna and Kenny. Pretty little Jordanna isn't yet three and she already knows far too much. All she can do is look after her baby brother and try not to draw attention to herself.
---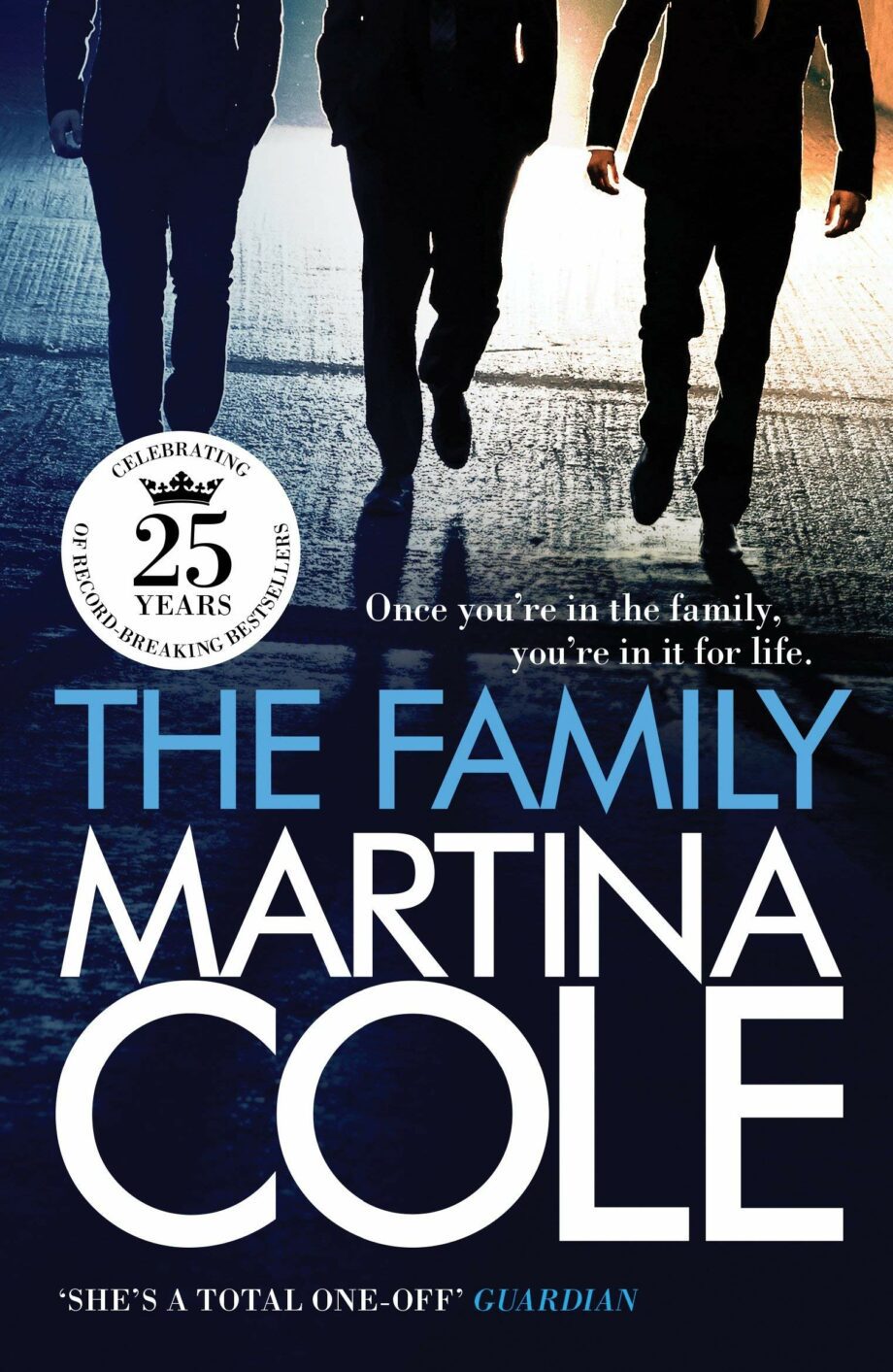 12. The Family
Phillip Murphy is a family man. He worships his old mum; he takes care of his siblings who help run his business empire; he dotes on his two young sons who will one day take over. And then there's his wife and saviour Christine, whom he loves with a vengeance.
To Phillip Murphy, family is everything.
Christine has always understood this about her husband. But there is another side to Phillip, and it's a side he never wanted his wife to see.
Though even if she did, could she do anything but stand by him? Because Phillip has rules, and he expects loyalty from his nearest and dearest. Once you're in the family, you're in it for life.
---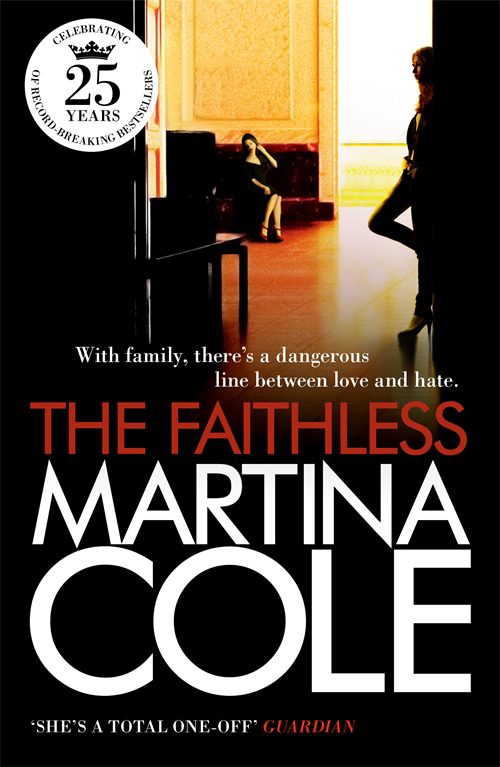 13. The Faithless
Gabby looked at the woman she had hated nearly all her life. Then she sat down on the ladder-backed chair, put her face into her bloodied hands and cried.
To the outside world, Cynthia Tailor is a woman to envy; she has a devoted husband, a lovely home, and two gorgeous children. But Cynthia is deeply unhappy with her lot; she has always craved the best things in life, and is determined to see that she gets them.
Cynthia will let nothing stand in her way, even if it means devastation and tragedy for those nearest to her. And the casualties are many: Her husband Jimmy, weak and unable to fight the wife he can never please; her sister Celeste, from whom Cynthia steals her most precious possession; and her parents, Mary and Jack, who pick up the pieces.
But the victims who suffer the most are Cynthia's children. For James Junior and Gabby, the pain she causes will stay with them for ever…
---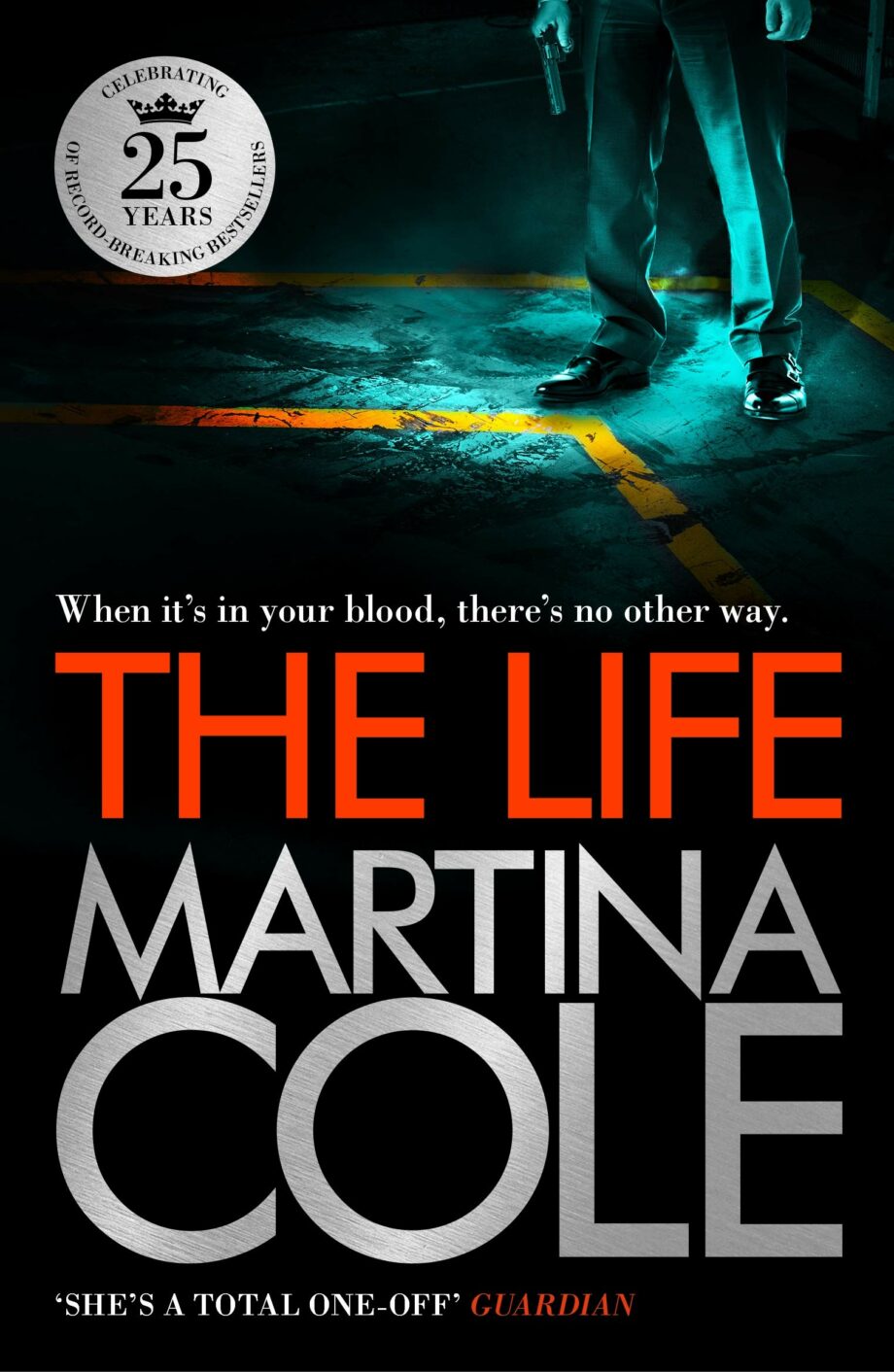 14. The Life
The Bailey brothers are gangsters intent to make their mark in the world. Peter and Daniel are chalk and cheese in many ways — Peter's calm exterior belies his ruthless nature, while Daniel's penchant for spectacular violence is legendary — but together they are unstoppable.
From the late seventies they rule London's East End and, when their sons join the business, it seems that no one can touch the powerful Baileys. Although it's never easy at the top; there is always someone waiting to take you down — sometimes even those closest to you…
Lena Bailey wants to shield her youngest child Tania from the Life. But when a terrible tragedy occurs, Tania's eyes are opened to their world in a way that forces her to make an irrevocable choice that will determine her future.
---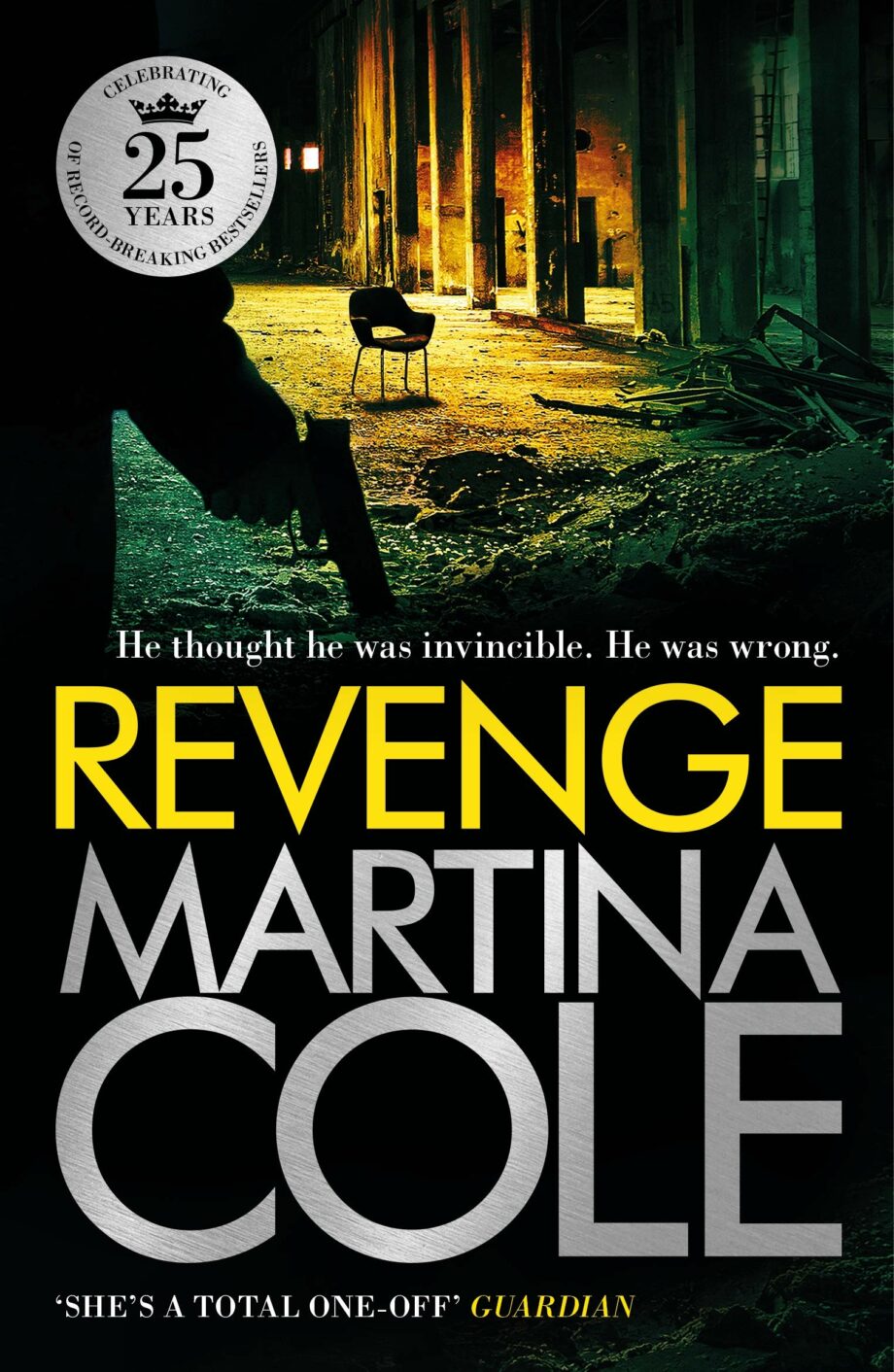 15. Revenge
Michael Flynn is untouchable in a world of power, money, and violence. He fights for what he wants and he takes it, whatever the cost. He learns the rules of the Life from the best and when his mentor, legendary Face Patrick Costello, is taken out, no one questions that Michael Flynn is his natural successor.
For Michael, loyalty — and crime — pay. Michael Flynn rises to heights beyond anything the criminal underworld has seen. He owns everyone and he rules his empire with an even but fierce hand.
No one would dare challenge him. Then the unthinkable happens. Perhaps Michael Flynn is not so untouchable after all, and he must learn that…
---
Final thoughts on Martina Cole books in order
Martina Cole has made a name for herself as a queen of crime drama with her tales of London and Essex's crime underbelly. Her books can be graphic and violent, but each of her standalones explores a different aspect to the ties of loyalty and family in an environment that pushes its characters to their limit. Fans of crime thrillers will greatly enjoy reading the Martina Cole books in order.
Looking for more books in order?
Check out this list of Lisa Gardner books in order.