I never thought I'd review a Jennifer L. Armentrout book, but here I am writing one for From Blood and Ash.
The last book of hers I had tried to read was Storm and Fury. I didn't make it two chapters before I DNF'd the book and said "not my thing."
To be fair, I'd never read a JLA book before and I hear that Storm and Fury is a spinoff and a terrible place to start for a new reader.
And after reading From Blood and Ash, I might give her another shot. But I am fully aware that From Blood and Ash is fairly different from her normal genre.
From Blood and Ash is JLA's first foray into high fantasy, and I think she does a pretty bang-up job. I've even developed a love of enemies to lovers books because of it.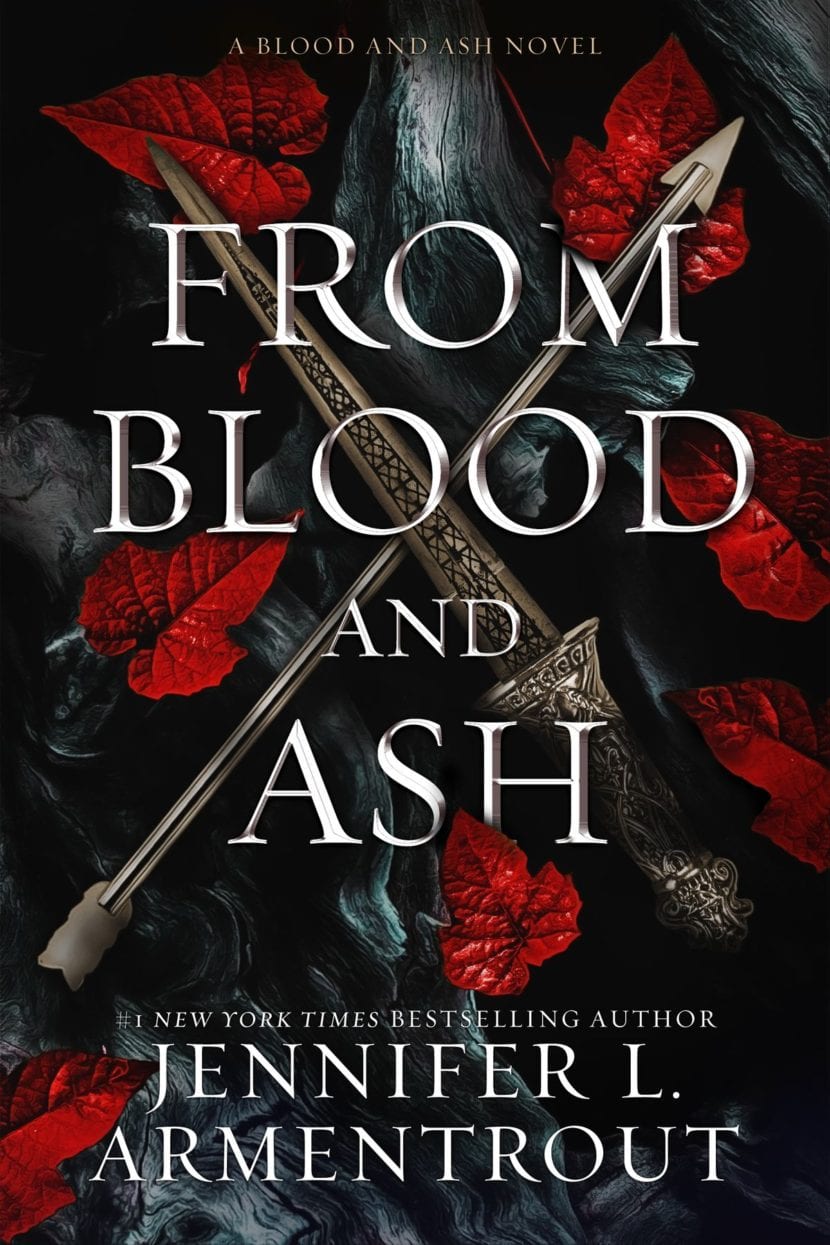 From Blood and Ash Review
From Blood and Ash starts off really slow. Like mind-numbingly slow.
There's a huge info-dump in chapter 1, very little dialogue, and not a lot happening. That is until the final sentence of Chapter 1.
Then JLA provides just the right hook not to lose me.
From Blood and Ash gets a lot of rave reviews from my Facebook group and I knew I had to stick with it and give her a chance.
One reader related From Blood and Ash to House of Earth and Blood. It's got a really slow and long build-up, but your patience is rewarded.
The key moment happened for me somewhere around the 40% mark, and by the end of Chapter 25 I was addicted, hook, line, and sinker.
While I spent 6 days reading the first 40%, the last 60% was finished in a single 6-hour long reading session. I could not put the book down.
Summary
From Blood and Ash is about a girl named Poppy and her interactions with tall, dark, and handsome Hawke.
Poppy is The Maiden. She's a very special girl that will save the world and lead to the largest group of mortals ever to Ascend. Because of her unique qualities, she'd kept "locked up" in the castle, forbidden to speak to anyone and when she's in public she has to wear a veil.
But Poppy is a very curious girl, and quite rebellious, which leads her to sneak out a lot. She's usually pretty good at evading her guards, that is until Hawke is assigned as her personal guard.
Additional Thoughts
There's a lot going on behind the scenes, and a lot of terminology that doesn't make sense.
Poppy is sheltered, and doesn't understand how the world works. And because of this, the reader doesn't understand either.
This may turn you off, but I promise you it's okay to feel like you're missing something. JLA didn't speak over your head. She didn't clearly tell you and you're too dense to catch it (like I felt reading From Blood and Ash). Armentrout intentionally keeps you in the dark.
The more you read, the more things become clear. And you won't really understand what's going on until about the 85% mark. You might have guesses, but she won't actually tell you until around that point.
So hang in there. As everyone says, it's worth, and I promise it is.
What about the smut?
A big reason people read From Blood and Ash is for the romance. So what's it like?
If you know anything about me, it's that I like fantasy romance, but I'm not big into sex scenes. From Blood and Ash has sex scenes, but A Court of Thorns and Roses was far more graphic.
In total, there are probably two Rated-R scenes and the rest are very PG-13.
I skipped over the sex and got on with the story.
Closing Remarks
From Blood and Ash is a fantastic book and I can't wait to read the next book in the series, A Kingdom of Flesh and Fire.
From Blood and Fire gets a solid 4.5/5 stars from me. The only mark against it being the info-dump in Chapter 1.
Looking for more great books?
Check out this list of books similar to A Court of Thorns and Roses.