You've read all of the books in the Mistborn series. You've spent days in the Stormlight Archive. Heck, you might have just finished all the books in Cosmere, and now you're begging for more. But inevitably you'll never forget your first and so now you're back looking for more books like Mistborn to fill that empty hole in your heart.
Well, you're in luck. I've got not just 10 books like Mistborn, but 10 whole series for you to devour that will fill your TBR for many, many months to come. So without further ado, your books:
Books like Mistborn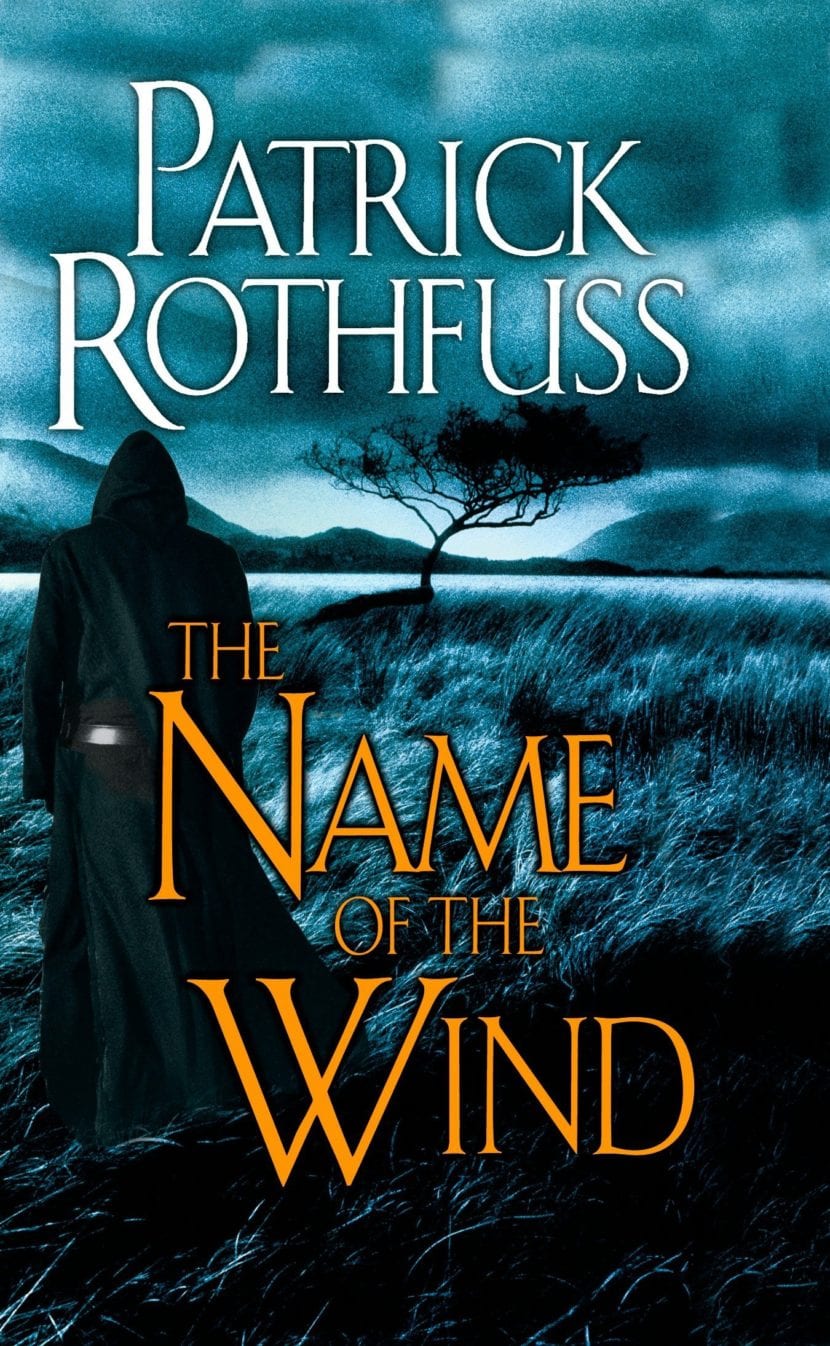 1. The Name of the Wind by Patrick Rothfuss
Books in Series: 2 (of 3)
Goodreads Rating: 4.55 – 552,279 ratings – 33,875 reviews
The Name of the Wind is one of those household names I think. So the chances are that you've probably already read this book, but I don't think I could create a list of books like Mistborn without including it.
This book is just so beautifully written, each word is carefully thought out and intentionally crafted. It's no wonder that Rothfuss hasn't finished Book 3 yet. It would take an incredible amount of time and skill to create such a beautiful work of art.
Don't come into this book expecting action or epic battles, because they aren't there. But if you want to read one of the greatest fantasies of all time, then this is it.
---
2. Graceling by Kristin Cashore
Books in Series: 3
Goodreads Rating: 4.10 – 295,523 ratings – 19,033 reviews
Graceling is a fantastic book filled with interesting magic reminiscent of Sanderson's creativity. I've your favorite thing about Mistborn is magic, this is for you. Katsa is a graceling, one of the people born with an extreme ability. The power of the antagonist is possibly one of the most creative approaches on magic that I have seen in a novel. How they face it is even more clever.
---
BONUS: Soul Render by T.L. Branson
Another set of books like Mistborn is my own series, Soul Stones. Brandon Sanderson was a huge inspiration for me as I sought to utilize magic in a familiar, yet unique way. Magic comes from the souls of gods and only has the ability to affect and alter other souls. What would you do if you had the power to steal the body of the man that killed you? You can see for yourself in Soul Render.
---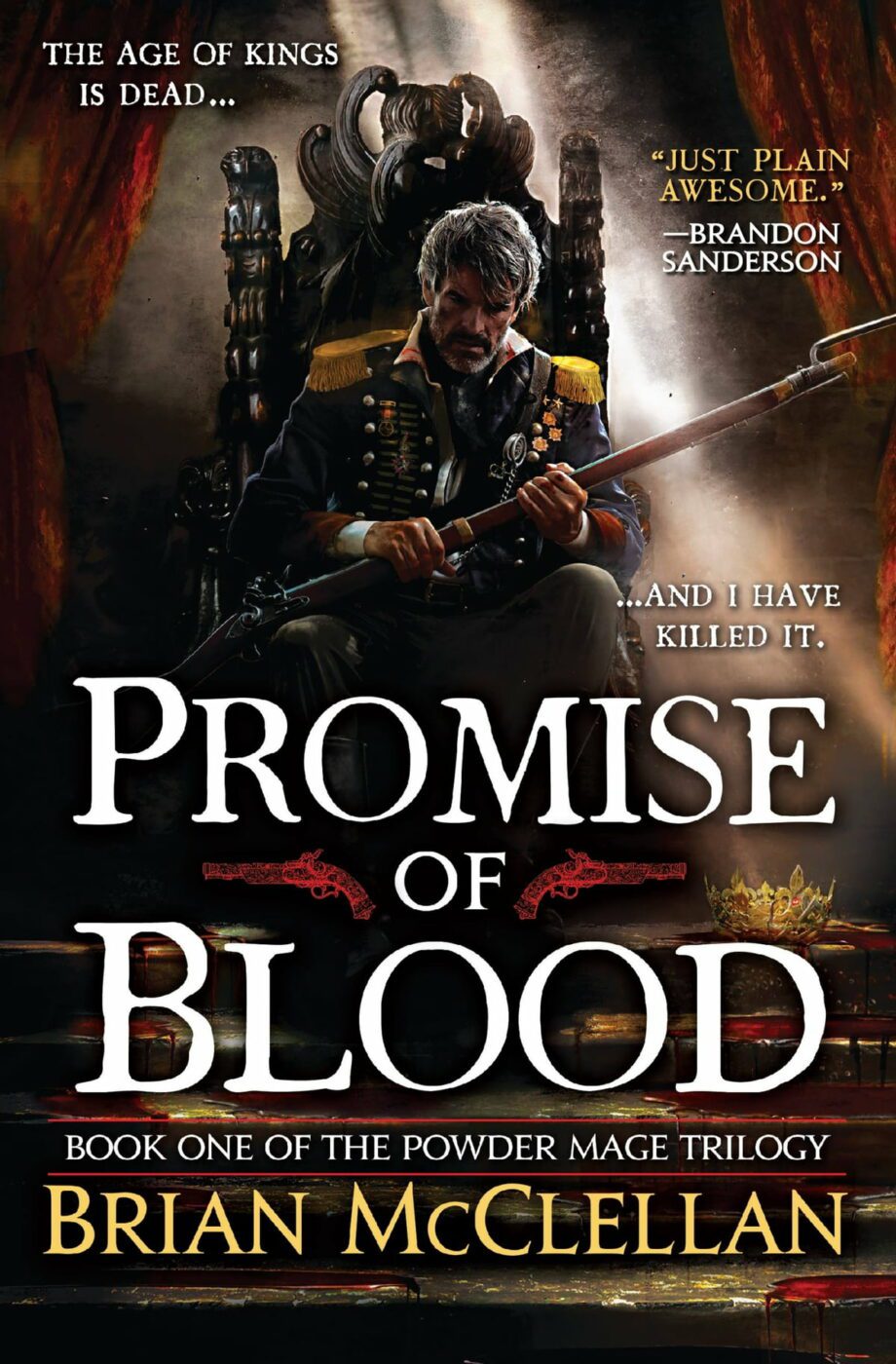 3. The Promise of Blood by Brian McClellan
Books in Series: 3
Goodreads Rating: 4.16 – 31,347 ratings – 2,263 reviews
As you can see from the cover, even Brandon Sanderson thinks this book is "just plain awesome." Even the name of the series evokes interest, The Powder Mage.
It's not often that you see guns, or flintlocks to be more precise, in epic fantasy, but this carries with it that unique spin on things that we've become so familiar with in Brandon Sanderson's works, which makes The Promise of Blood an excellent addition for a list of books like Mistborn.
---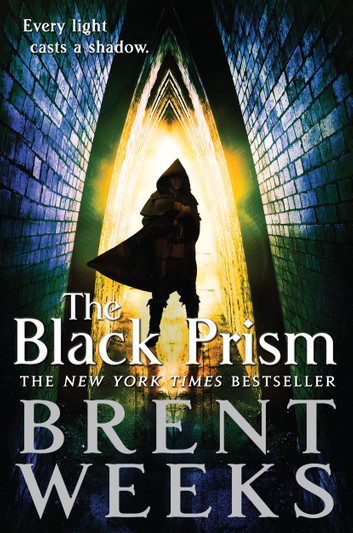 4. The Black Prism by Brent Weeks
Books in Series: 5
Goodreads Rating: 4.24 – 77,341 ratings – 3,605 reviews
Similar to Mistborn, whose magic focuses on metals and the consumption of them, The Black Prism's magic centers on color. It's about not only the ability to see different colors, think The Giver, but to manipulate them.
Of all the different types of people, the White and the Prisms are most important. One of our main characters, Gavin, is a Prism, as as such he's an important person with a great deal of power making the story fun and exciting.
Be aware that though it is fast-paced, there is a lot of explanation of a very detailed magic system, but if you liked Mistborn (and how could you not if you're reading this?), then you probably won't mind.
---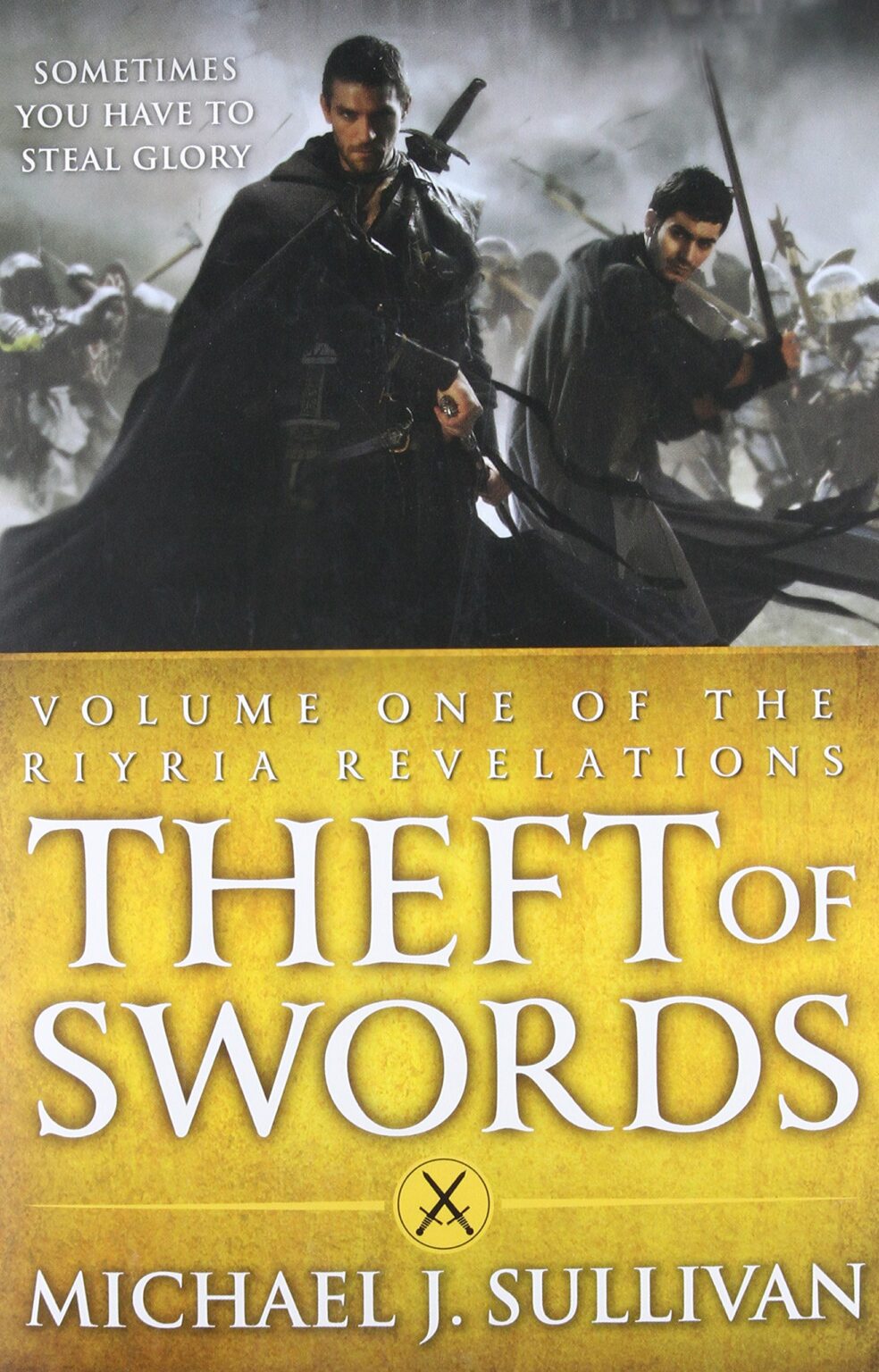 5. Theft of Swords by Michael J. Sullivan
Books in Series: 3
Goodreads Rating: 4.22 – 43,747 ratings – 3,082 reviews
As far as books like Mistborn go, Theft of Swords is a good one. From the catchphrase on the book's description ("They killed the king. They pinned it on two men. They chose wrong.) to the blurb on the cover ("Sometimes you have to steal glory"), you'll be instantly hooked with this one.
Rogues, elves, a twisting plot and fast-paced action. This is book may actually not be like Mistborn at all; it's better! Sorry, I'm one of those people, that as much as I loved Mistborn, it moved far too slowly for me. But the action never stops in the Riyria Revelations. Get it. You won't regret it.
---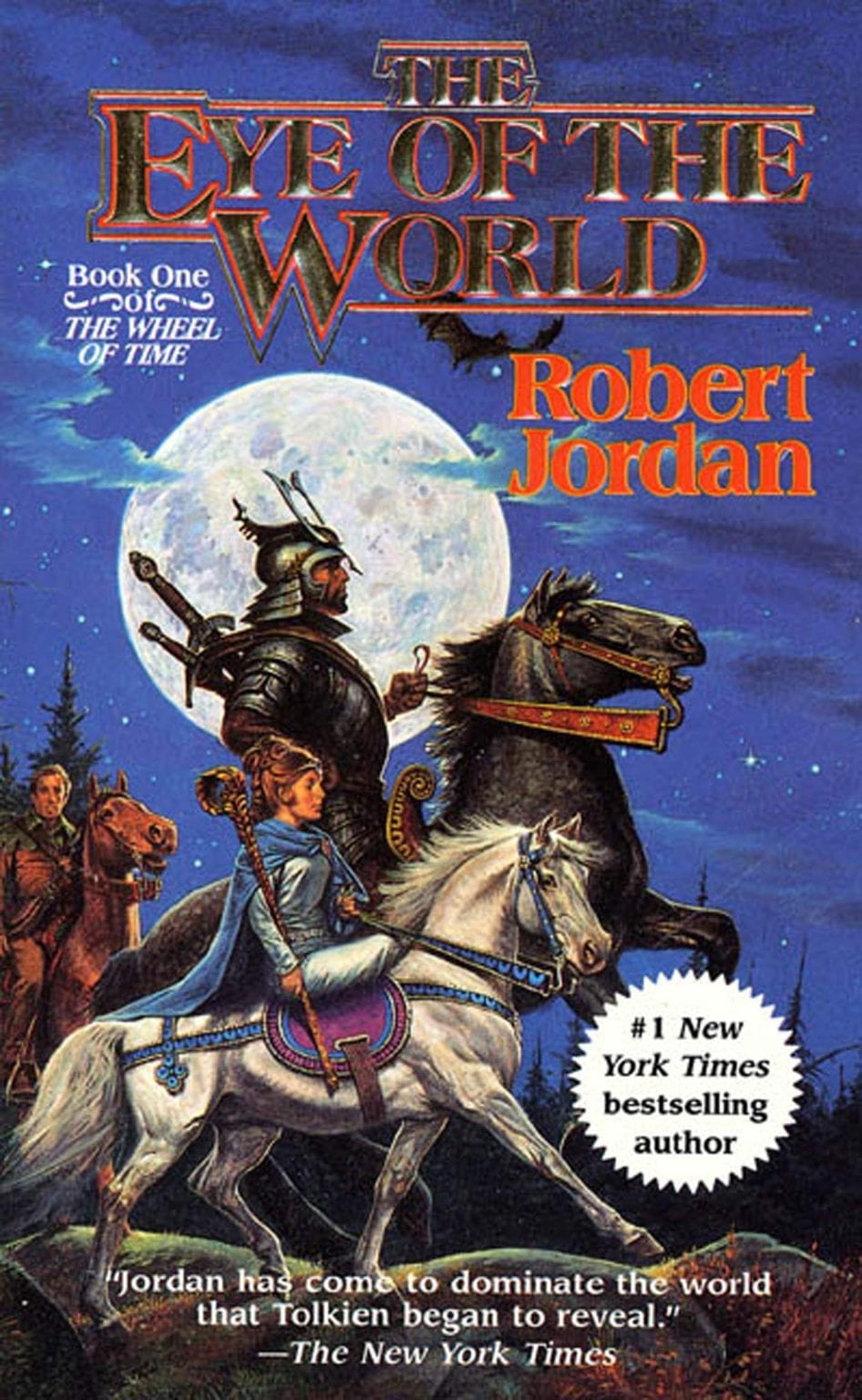 6. The Eye of the World by Robert Jordan
Books in Series: 14
Goodreads Rating: 4.19 – 312,467 ratings – 9,359 reviews
The Wheel of Time series is probably the oldest on my list, but it bears listing. If you're a die-hard Sanderson fan, then you likely already know that Sanderson wrote the last few books of this series when Jordan died before he could complete it.
That means that, while the world is still Jordan's, the last few books in the series will have the same flare that only Sanderson can bring to a story.
That's not to say that the rest of them are "less good" because it's not Sanderson's name attached. Rather this is a hallmark series that any series fantasy fan needs to have read, so if you haven't read started this epic journey, you're in for a ride.
---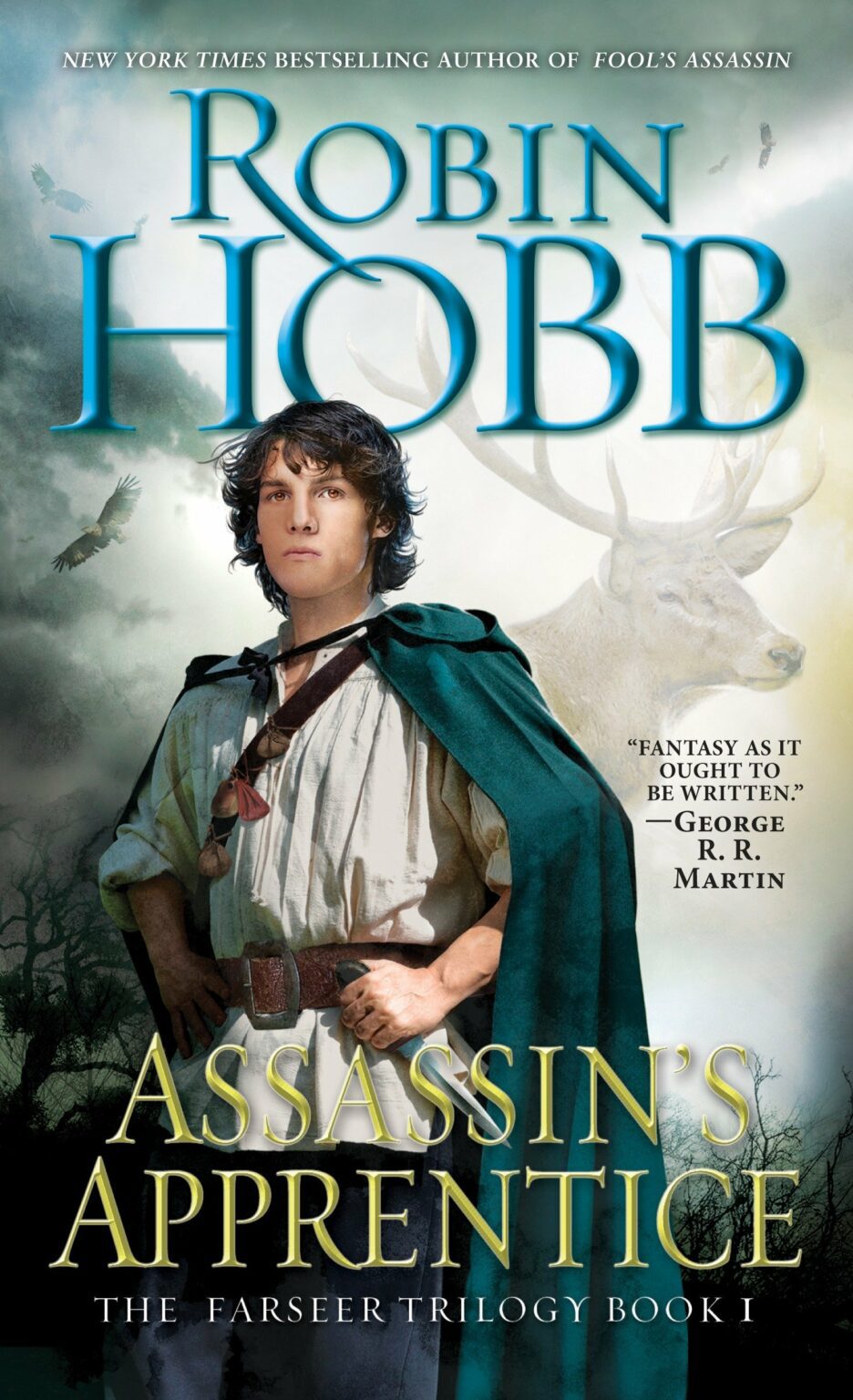 7. Assassin's Apprentice by Robin Hobb
Books in Series: 3
Goodreads Rating: 4.15 – 189,383 ratings – 7,458 reviews
I haven't read this book, so I'll just let the blurb speak for itself. In a faraway land where members of the royal family are named for the virtues they embody, one young boy will become a walking enigma.
Born on the wrong side of the sheets, Fitz, son of Chivalry Farseer, is a royal bastard, cast out into the world, friendless and lonely. Only his magical link with animals – the old art known as the Wit – gives him solace and companionship. But the Wit, if used too often, is a perilous magic, and one abhorred by the nobility.
So when Fitz is finally adopted into the royal household, he must give up his old ways and embrace a new life of weaponry, scribing, courtly manners; and how to kill a man secretly, as he trains to become a royal assassin.
If this sounds interesting, check out all of Robin Hobb's books.
---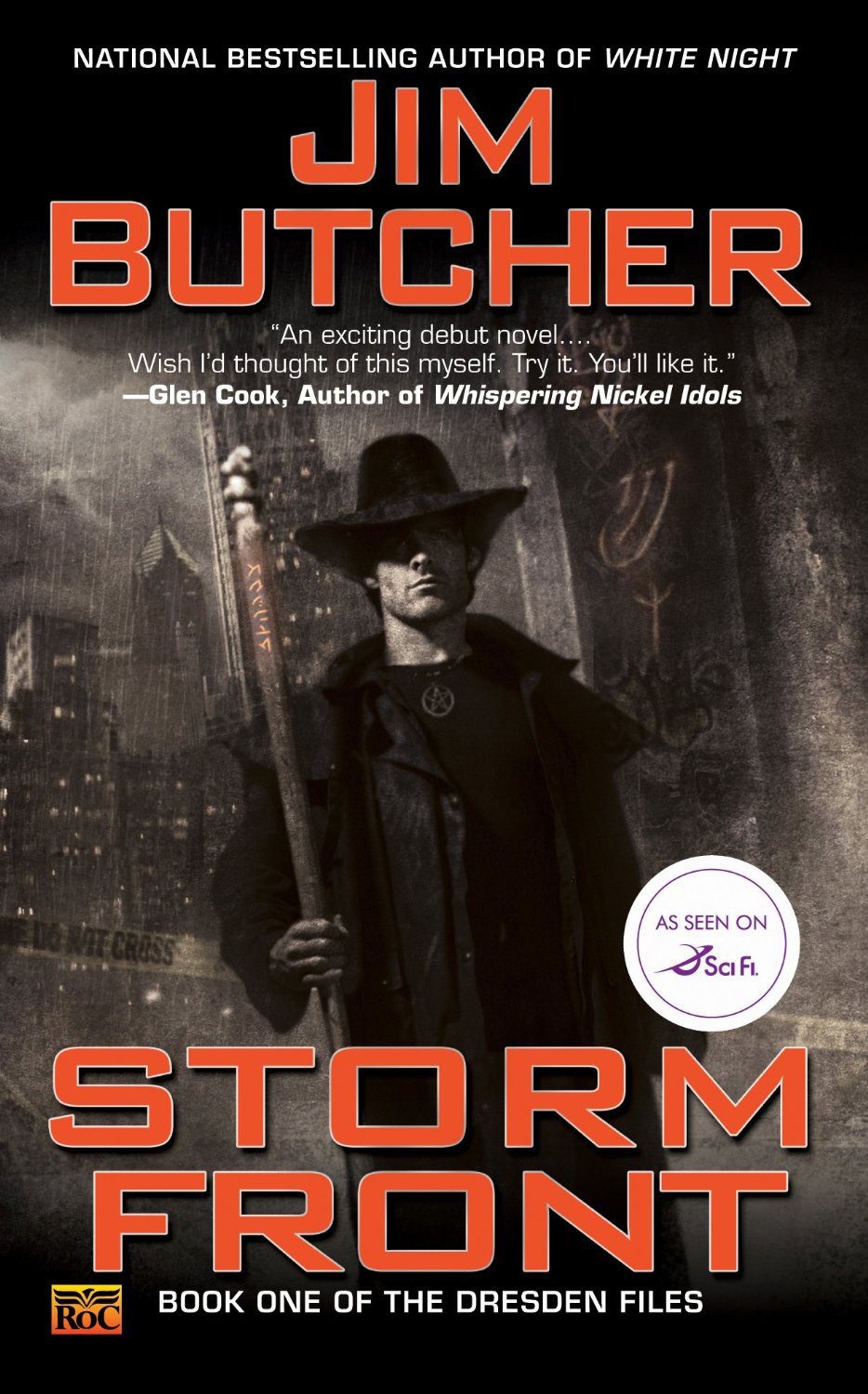 8. Storm Front by Jim Butcher
Books in Series: 15
Goodreads Rating: 4.02 – 244,432 ratings – 13,426 reviews
I haven't read this book either because I don't often venture out of the straight fantasy, and this is a little too urban fantasy/noir/mystery than I generally go for. But everything I've heard about this series tells me it deserves to be on a list of books like Mistborn.
This is of course, Butcher's famous Dresden Files. Harry Dresden is a PI. Harry Dresden is a wizard. Interesting combo to say the least. If you know anything about Jim Butcher, you know that he excels at taking two opposing ideas and combining them and creating one epic story. Despite any lack of intimate knowledge of this book, I can definitely recommend it with confidence just from what I know of Butcher.
---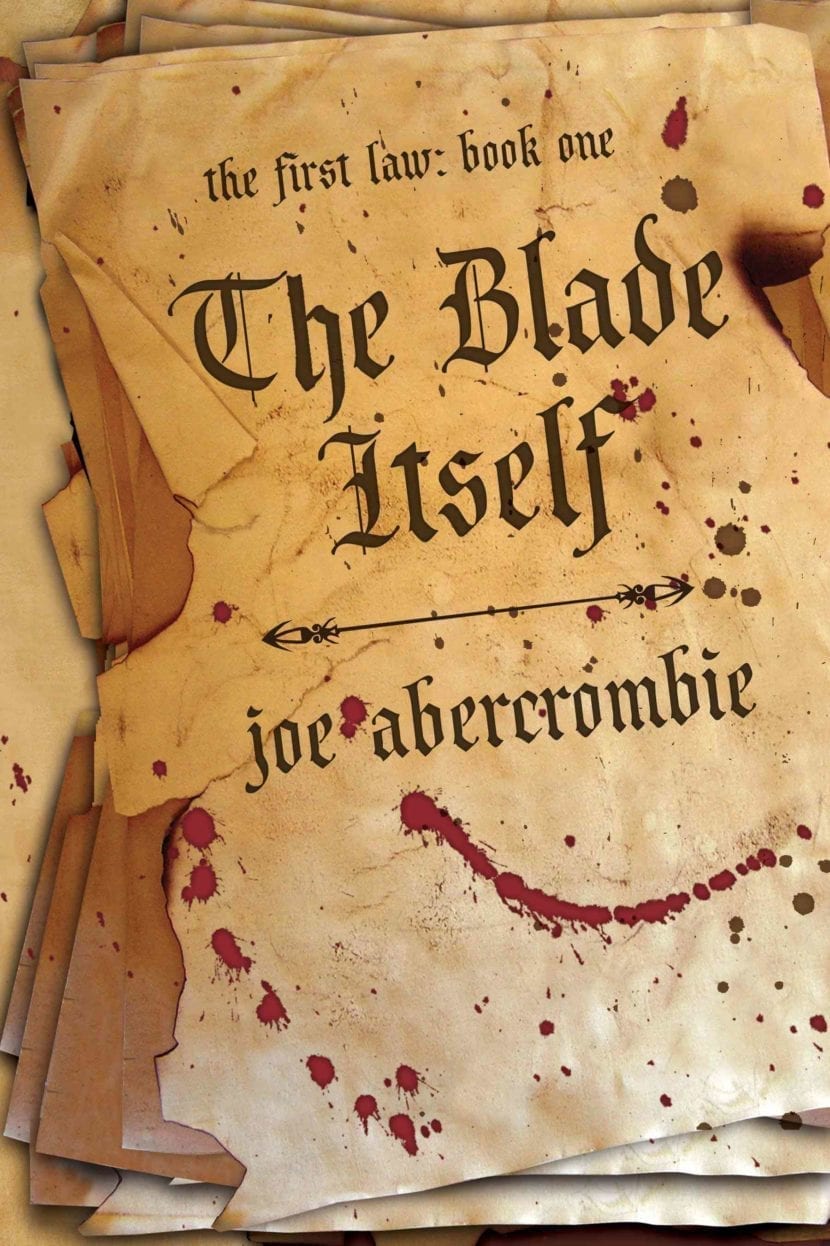 9. The Blade Itself by Joe Abercrombie
Books in Series: 3
Goodreads Rating: 4.02 – 126,668 ratings – 6,404 reviews
I picked up this book some time ago because it just sounds awesome. Unfortunately for me, I couldn't get past the first couple chapters. Not because the book isn't good (everything I hear about it is nothing but praise), but because of the constant swearing.
So I guess this makes this one of the least books like Mistborn on this list because Brandon Sanderson is a professing Mormon, and as such you will never find a single foul word in any of his books, something that I admire and follow in my own books. That being said, this is (supposedly) epic fantasy at its finest, and if you don't mind the language, I think you'll enjoy this one just the same.
For more info, check out my First Law Books in Order article.
---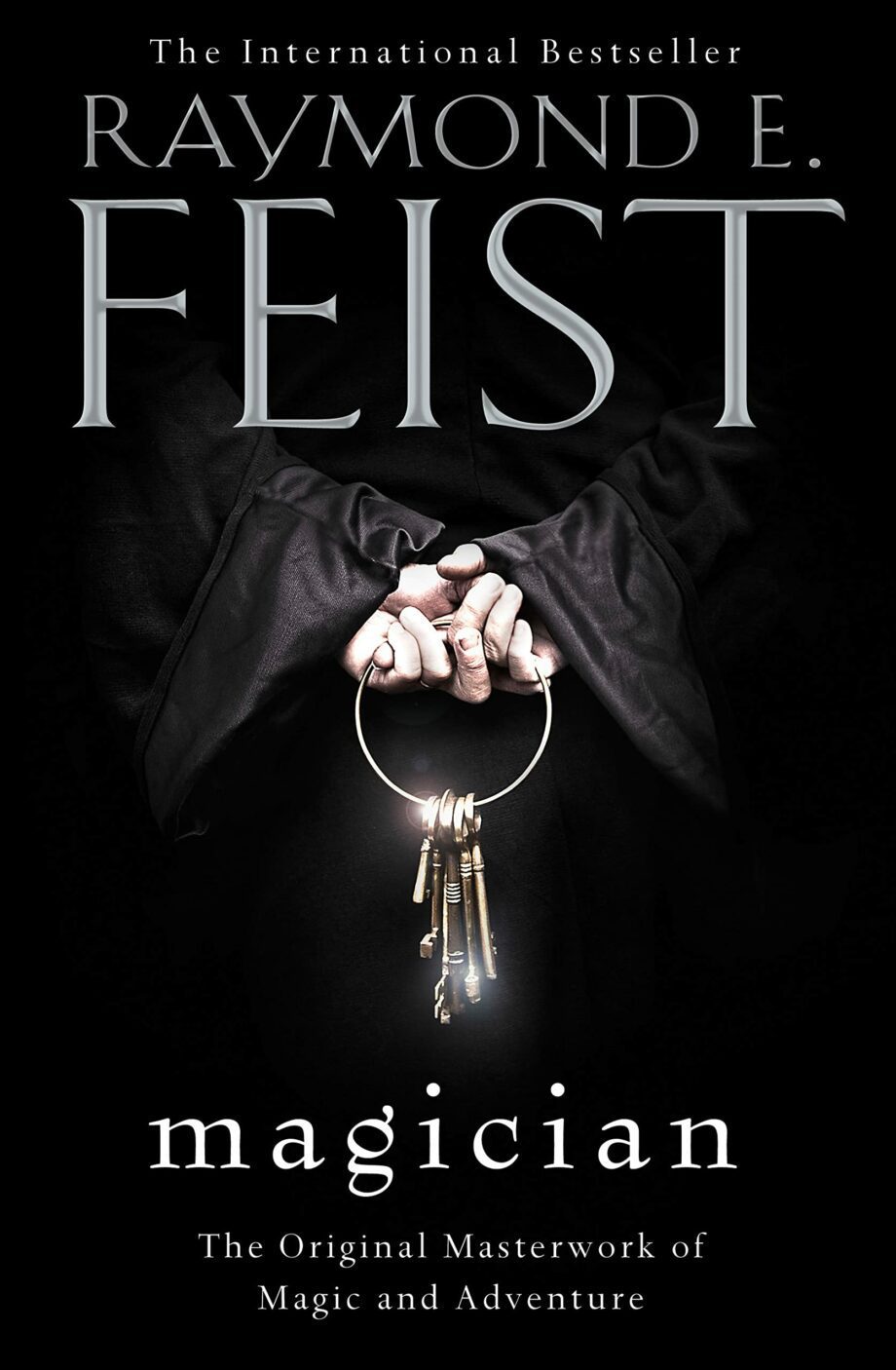 10. Magician by Raymond E. Feist
Books in Series: 4
Goodreads Rating: 4.18 – 71,008 ratings – 1,480 reviews
This book is number 10 on the list for a reason. Ignoring what I said above, this one is probably the actual least book like Mistborn. It's still epic fantasy, but despite its title there is a surprisingly little magic in this book.
I stopped reading the series after this one, so perhaps it improves greatly throughout the rest of the books, but if you're looking for a book like Mistborn, you're probably interested in magic and magic systems.
Certainly this book has an interesting premise and magic plays a part. There's interdimensional war going on and our hero is kind of thrust into it against his will. It's classic fantasy at its finest, so if you like "the old stuff" then I think you'll enjoy this book, which is why it makes the list in the first place.
Final Thoughts
Well, there you have it, 10 books like Mistborn. Some with crazy inventive magic systems, some with wicked plot lines, and others that are just plain awesome. If you don't know what to do while you're waiting for the next Sanderson book to come out, then these are all wonderful options for you to consider.
Have you read any of these? Which was your favorite? And do you have have more recommendations for books like Mistborn? Drop them in the comments below, I'd love to hear them.
Want more lists? Try 10 Books Like Throne of Glass by Sarah J. Maas