Reading Morning Star by Pierce Brown is kind of like watching America's Got Talent.
Have you ever watched that show?
My wife and I are big fans.
Arguably, my favorite part of the whole show is the beginning. I love watched the auditions because some of the funniest moments in AGT are the awful people who try out.
The second most favorite part of the show, to me, is the final two rounds. Those rounds where the theatrics are really ratcheted up a notch. The contestants are pulling out all the stops, laying it all on the line, pushing as hard as they can.
But everything else? It's kind of tedious and boring.
I find myself, several rounds into the show, saying to my wife "who's that guy? I don't remember seeing him" or "why'd they vote for him, I can't stand him."
The middle isn't pleasant, but it's necessary because that time is used to grow attached to the contestants. Without it, I don't care who wins, and the end becomes pointless to watch.
Where am I going with this?
Morning Star hit the ground running and ended with a bang, but really lagged in the middle for me.
Let's dive deeper.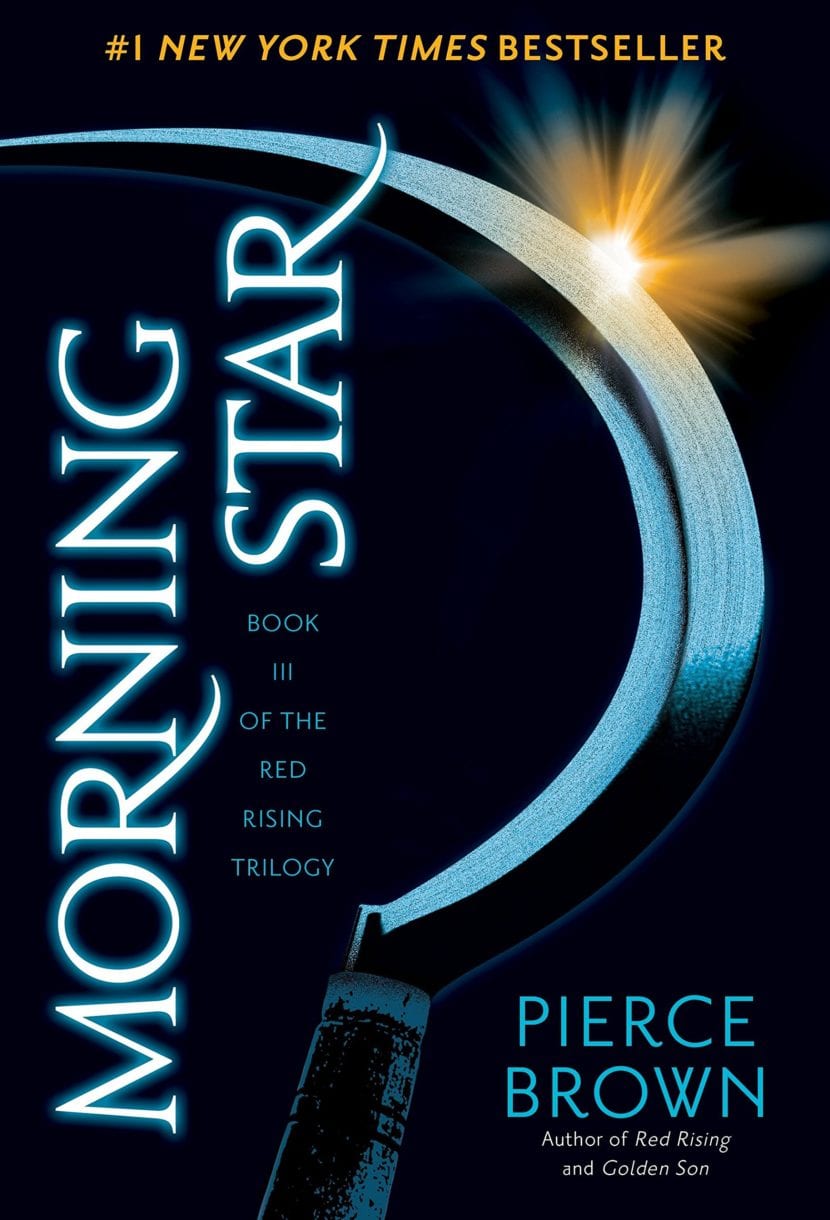 Morning Star Review
When Golden Son ended, we were left with Darrow captured by the Jackal and his pack. It was such an explosive ending to a book, even though it was 12:30 AM, I immediately picked up the next book and kept reading.
Darrow has been imprisoned in a dark room with no concept of time or reality for a year.
The war between the Sovereign and the Outer Rim is still going, though morale is waning. Sevro is doing his best to keep the Sons going strong, but they're turned into more of a stealthy, hit-and-run terrorist organization than reformers.
They need Darrow.
So when word comes up that Darrow's getting transferred, the Sons make their move and suddenly everything is back in play.
Hit the ground running
I'll be honest, a big fear of mine was going to be that Pierce was going to leave Darrow in the clutches of the Jackal for 50% of the book.
I've seen that done so many times. And remember, I'm reading this at 12:30 AM. I have work at 6:30 AM. But I had to find out what happened, so I'm praying Pierce didn't drag it out.
And thankfully he doesn't.
Morning Star gets right to the action and it literally does not let up until about the 30-40% mark in the story. Pedal to the metal, this story is off to the races!
And wow! What a thrill ride. I've never read a more exciting beginning to a book in my life. Exhilarating! Despite my sleepy eyes, I had to force myself to put the book down at 2 AM.
The mid-book slump
I can't define the moment that Morning Star went from exciting to boring, but it did.
I've read all three of the Red Rising books via audiobook, and I love them. Frequently, I find myself looking for excuses to listen to audiobooks at work. I'm allowed, that's not the issue, I just can't concentrate on a book and primary bulk of my work.
But I do have a few tasks that are data-entry oriented and it's very easy to listen to a book then.
When I love a book so much, like the beginning of Morning Star, I go out of my way to do those boring tasks just to get more story time in.
But with the middle of Morning Star, the exact opposite happened. I looked for reasons not to read it.
It wasn't engaging, and it's just because it was a lot of uneventful space travel. With backroom deals being made and my beloved characters at odds with one another because of broken trust and the wound of time standing between them once more.
This is nothing new.
And I think this attributed to my poor feelings. The story repeats old news.
A few years passed between Darrow and Mustang between Red Rising and Golden Son, and that soured their relationship, which was blossoming at the end of Book 1.
Cue gap between Golden Son and Morning Star and that relationship has soured again.
In Red Rising, Darrow's closest friends turn on him and stab him in the back, then get a chance at absolution, only to die.
In Golden Son, Darrow's closest friends turn on him and stab him in the back, then get a chance at absolution, only to die.
Do you see where I'm going with this? Cause Morning Star is no different, and it got old real fast.
Explosive Finish
Somewhere around the 75% mark, the story got exciting again.
Now, I've been reading about 4 books at once, leaving Morning Star to just be my commute book. But after 85% I needed to know what happened, so I dedicated all my resources to finishing.
There was the joy I had in reading this series!
Darrow has a plan for winning the war, and while it's meant to be sneaky, I saw it coming a mile away, every last detail of it. Except for the stuff that Darrow couldn't anticipate of course.
Though I wondered if he had contingencies plans in case of emergency!
The final chapter, though. Wow, I didn't see that coming at all. What a wonderful and awesome feeling.
I think Pierce intended to finish the series here, because Red Rising is considered a trilogy, even though there are currently five books.
So it makes sense that there's no cliffhangers, and we get a bit of happiness in our tale.
Final Thoughts
By now, I'm a full converted member of the Howlers, and can't wait to get started on Iron Gold.
What's there more to say?
I'm docking half a star because of that lag in the middle, but gosh is this a great story and a fantastic series.
4.5/5 stars
Looking for more reviews?
Check out my review of House of Earth and Blood (Crescent City) by Sarah J. Maas.