When Matthew Reilly sits down to write his books, his goal is to encapsulate the feel and scale of an epic blockbuster. So, if you're a fan of action-packed thrillers then you'll want to keep reading to find out more about all the Matthew Reilly books in order.
He has written young adult and adult fiction in a variety of sub-genres, including science fiction, historical fiction, and fantasy.
Who is Matthew Reilly?
Matthew Reilly is a bestselling Australian author. Contrary to many authors, Reilly was not a bookworm from an especially young age. It wasn't until he read To Kill a Mockingbird and Lord of the Flies in Year 10 that he fell in love with the way that books can transport you to a different world.
But it wasn't very long after that realization that Reilly wrote his first novel. He was only 19 and still studying law at university when he self-published 1,000 copies of Contest in 1996. This was after rejections from all the major publishers.
Then, in January 1997, a commissioning editor from Pan Macmillan Australia bought a copy of his book and tracked him down. Reilly was already working on his next novel, Ice Station, and subsequently signed a two-book deal with the publisher.
Since then he has sold nearly eight million copies of his books in more than 20 countries. Contest was rewritten for its 2000 publication through Pan Macmillan and copies of the original self-publication edition have sold for more than $1,000 online.
While Contest was always the name of his debut novel, Reilly admits he grapples with titles. Ice Station was once Starfighter, then South Pole, and even Twelve Swordsmen. Furthermore, Scarecrow's working title was The Most Wanted Man in the World.
But The Tournament's working title was even longer with The All-High Sultan's Invitational Chess Championship of 1546. The Tournament is undoubtedly a snappier title.
Reilly's favorite book is Jurassic Park by Michael Crichton and he collects movie memorabilia and books. He owns a life-size statue of Han Solo in Carbonite, a Delorean car, and a full-size Jango Fett helmet. As well, his creative inspirations are Steven Spielberg, George Lucas, and Joss Whedon.
Reilly currently lives in Los Angeles, California.
Matthew Reilly Books in Order
Standalone Books
The best place to begin reading the Matthew Reilly books in order is with his standalones. These epic thrillers each features a new fierce protagonist who is willing to do whatever it takes to overcome the obstacles in front of them. You can find out more about each book in the summaries section below.
Scarecrow Books
Soon after Matthew Reilly published his debut, he began work on his next novel which would become the beginning of his Scarecrow series. Each book follows Lieutenant Shane Schofield up against a new formidable foe, and willing to lead his team into hell time and time again.
Hover Car Racer Books
While this trilogy is slightly different in tone to the other Matthew Reilly books in order, it is still an action thriller. However, the Hover Car Racer books have a science fiction twist and are young adult.
The books follow 14-year-old Jason Chaser, who is a hover car racing phenomenon. But to take the world by storm he must make it through International Racing School and some of the toughest races of his life.
The film rights to the Hover Car Racer books were optioned by Disney, but while multiple screenplays were written, the project never came to fruition.
Crash Course (2005) (Out of Print)
Full Throttle (2006)
Photo Finish (2007)
Jack West Jr. Books
This next series in the list of the Matthew Reilly books in order is another global adventure on an epic scale. The Jack West Jr. books follow the titular protagonist who is an adventurer from the Australian Outback.
In the first book Jack must lead a group of small nations and save the world from potential catastrophe in the greatest treasure hunt of all time. That's because there is an ancient legend that whoever sets the Golden Capstone atop the Great Pyramid at Giza will gain a millennium of world dominance. Jack must stop any one country from achieving this frightening power and will travel the world to do so.
Jack West Jr. Short Stories
There are also two Jack West Jr. short stories available through Matthew Reilly's website. The Hero's Helmet is a prequel, while Chinese Splashdown takes place between The Five Greatest Warriors and The Four Legendary Kingdoms.
Tournament Books
Matthew Reilly's next thrilling adventure is a historical mystery taking place in 1546. The Tournament follows a band of plucky English heroes who are part of the English delegation to Constantinople to take place in a tournament unlike any other. But once they arrive, murders start taking place, and staying alive becomes the primary goal.
The short stories that bookend this book are a prequel and sequel. It is not necessary to read the short stories to understand the book. However, those who enjoy the book will appreciate the further exploration of Roger Ascham's character in these complimentary reads.
Roger Ascham and the King's Lost Girl (2013) (Short Story)
The Tournament (2013)
Roger Ascham and the Dead Queen's Command (2020) (Short Story)
Troll Mountain Serial Novel
This list of the Matthew Reilly books in order has covered books which are primarily thrillers, science fiction thrillers, and historical fiction thrillers, and now we have come to Matthew Reilly's fantasy thriller book. Troll Mountain is another young adult offering as well.
It was originally published in three installments, or episodes, but it is also available in a bind-up edition.
It follows a dauntless young hero, an army of brutal monsters, and an impossible quest to the dark heart of the kingdom of the trolls.
Raf must make this quest alone, in defiance of his tribe who refuse to help him, in order to obtain from the trolls an elixir which will cure those dying in his village from a terrible illness. A number which includes his sister. Raf must pass through dangerous swamps and haunting forests before he comes to Troll Mountain.
More Short Stories
Finally, in addition to the short stories that elaborate on his full-length novels, Matthew Reilly has also published quite a few standalone short stories on his website.
Summary of Matthew Reilly Books in Order
Below you will find summaries to the standalone Matthew Reilly books in order, as well as for each book in his Scarecrow series. These books demonstrate Reilly's ability to craft compelling protagonists across a global stage.
---
Standalones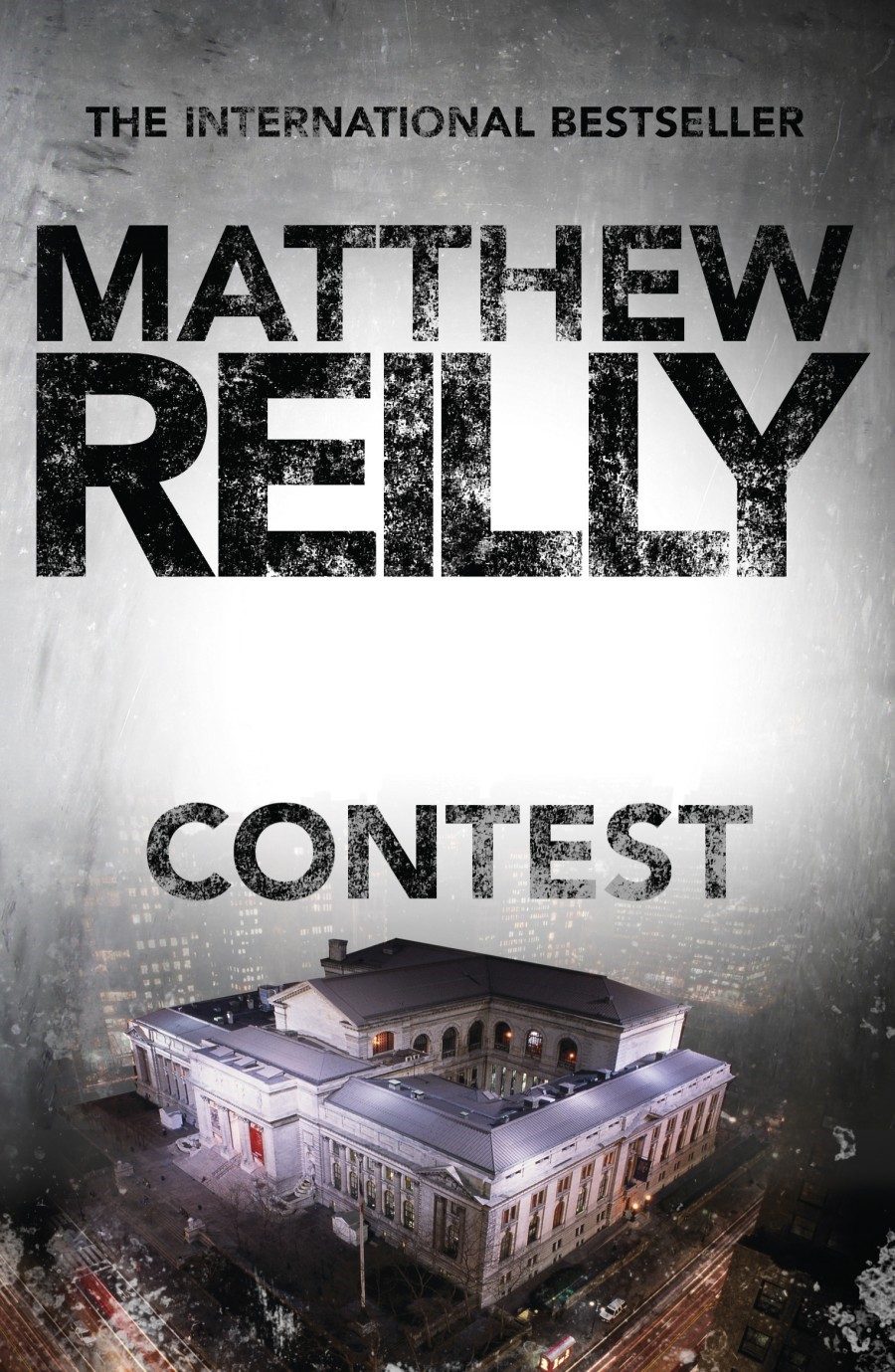 1. Contest
The New York State Library. It is a silent sanctuary of knowledge; a 100-year-old labyrinth of towering bookcases, narrow aisles, and spiralling staircases. For Doctor Stephen Swain and his eight-year-old daughter, Holly, it is also the site of a nightmare.
That's because for one night, the State Library is to be the venue for a contest. A contest in which Stephen Swain is to compete — whether he likes it or not. The rules are simple: Seven contestants will enter, but only one will leave.
With his daughter in his arms, Swain is consequently plunged into a terrifying fight for survival. He can choose to run, to hide, or to fight — but if he wants to live, he has to win. Because in a contest like this, unless you leave as the victor, you do not leave at all.
---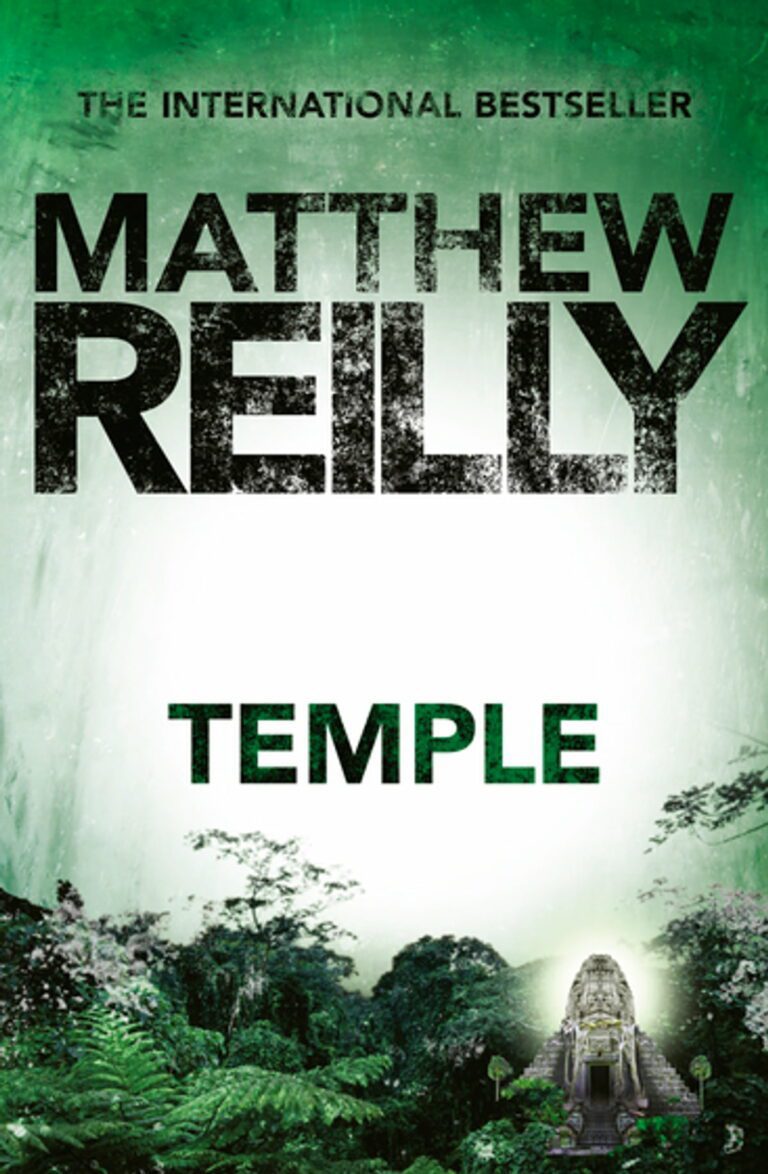 2. Temple
Deep in the jungle of Peru, the hunt for a legendary Incan idol is under way — an idol that in the present day could be used as the basis for a terrifying new weapon.
Guiding a US Army team is Professor William Race, a young linguist who must translate an ancient manuscript which contains the location of the idol.
But what they find is an ominous stone temple, sealed tight. They open it — and soon discover that some doors are meant to remain unopened…
---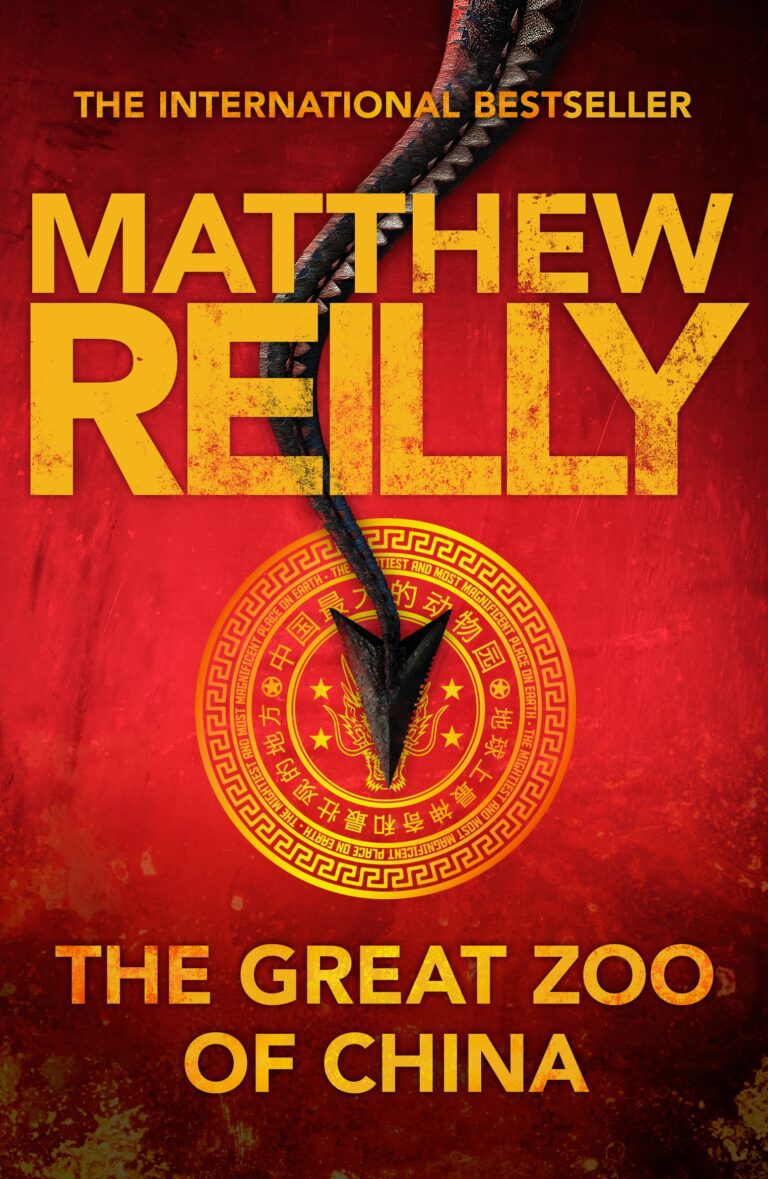 3. The Great Zoo of China
It is a secret the Chinese government has been keeping for forty years. They have found a species of animal no one believed even existed.
The Chinese are ready to unveil their fabulous creatures in the greatest zoo ever constructed. VIPs and journalists, including reptile expert Dr. Cassandra Jane "CJ" Cameron, are invited to see the beasts for the first time.
The visitors are assured by their Chinese hosts that they are perfectly safe, that nothing can go wrong.
Of course it can't…
---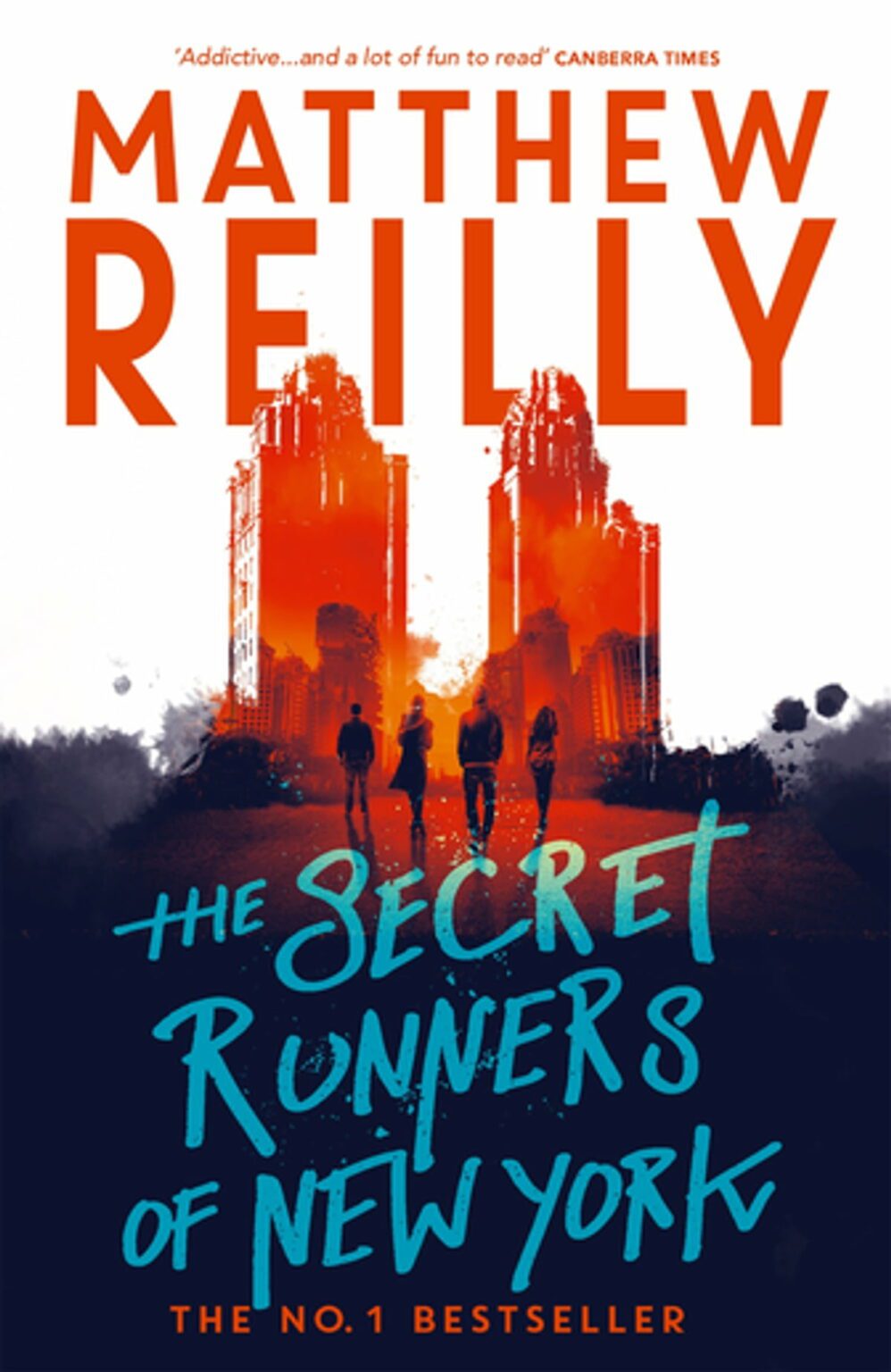 4. The Secret Runners of New York
When Skye Rogers and her twin brother Red move to Manhattan, rumours of a coming global apocalypse are building. But the young elite of New York keep partying without a care.
And then suddenly Skye is invited to join an exclusive gang known as the Secret Runners of New York.
But this is no ordinary clique. They have access to an underground portal that can transport them into the future. And what Skye discovers in the future is horrifying…
This book is also known as The Secret Runners.
---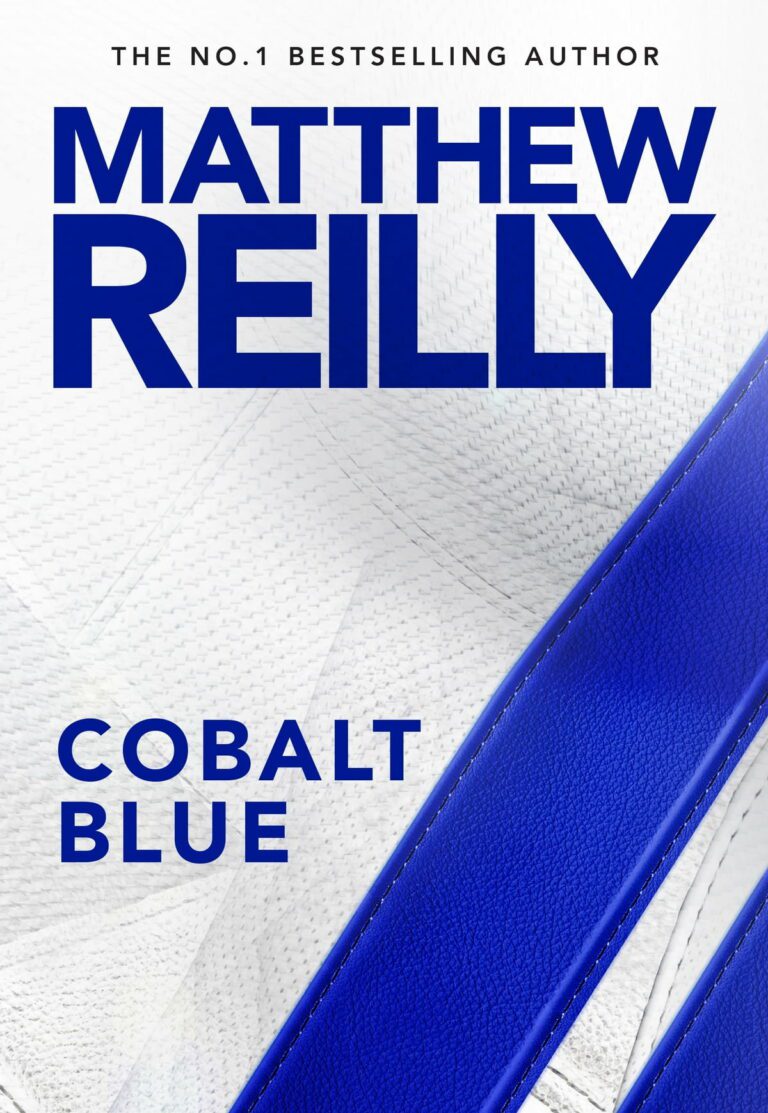 5. Cobalt Blue
For 35 years, the United States and Russia each had their own superhero. Then, three days ago, America's hero died. Today will be bad.
In the face of an overwhelming attack, one young woman — unassuming and anonymous — might be America's only hope.
Her codename is Cobalt Blue.
---
Scarecrow Books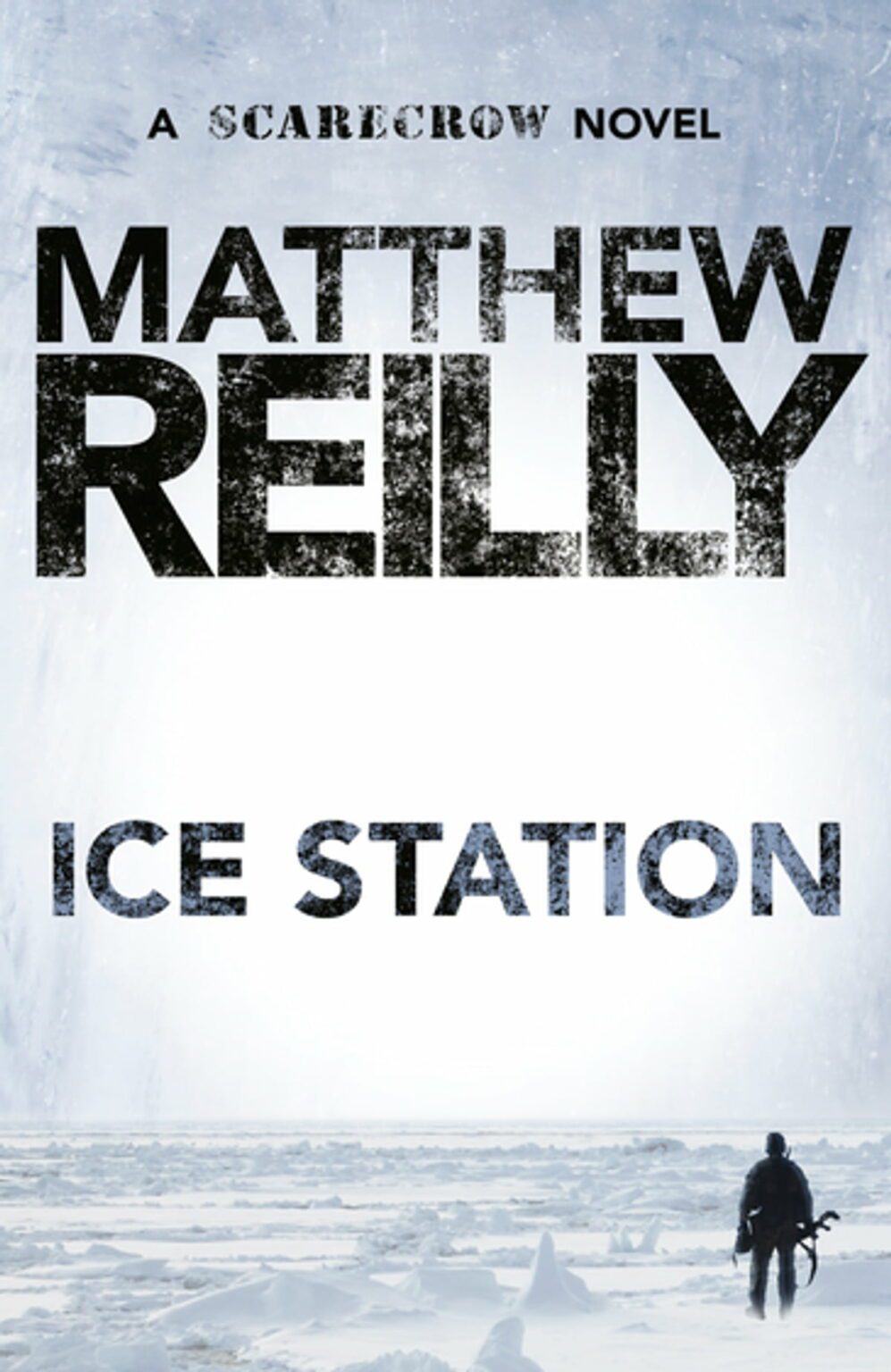 1. Ice Station
At a remote ice station in Antarctica, a team of US scientists has found something buried deep within a 100-million-year-old layer of ice. Something made of metal.
But in a land without boundaries, there are no rules and every country would kill for this prize.
So, a team of crack United States marines is sent to the station to secure the discovery. Their leader — Lieutenant Shane Schofield, call-sign: Scarecrow.
They are a tight unit, tough and fearless. They would follow their leader into hell. And they just did…
---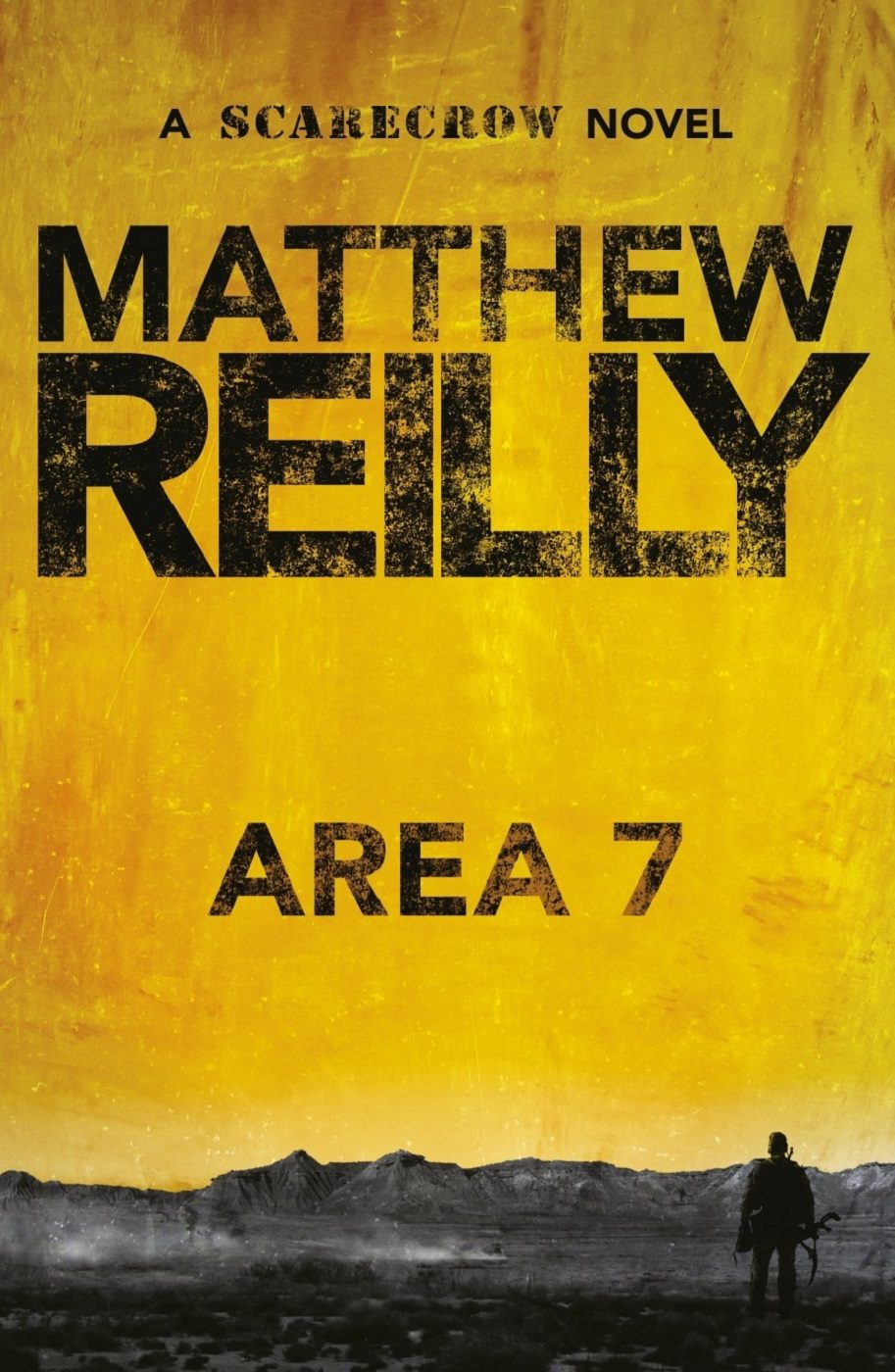 2. Area 7
It is America's most secret base, hidden deep in the Utah desert, an Air Force installation known only as Area 7. And today it has a visitor: The President of the United States. He has come to inspect Area 7, to examine its secrets for himself.
But he's going to get more than he bargained for on this trip. Because hostile forces are waiting inside…
Among the President's helicopter crew, however, is a young Marine. He is quiet, enigmatic, and he hides his eyes behind a pair of silver sunglasses. His name is Schofield. Call-sign: Scarecrow.
Rumour has it, he's a good man in a storm. Judging by what the President has just walked into, he'd better be…
---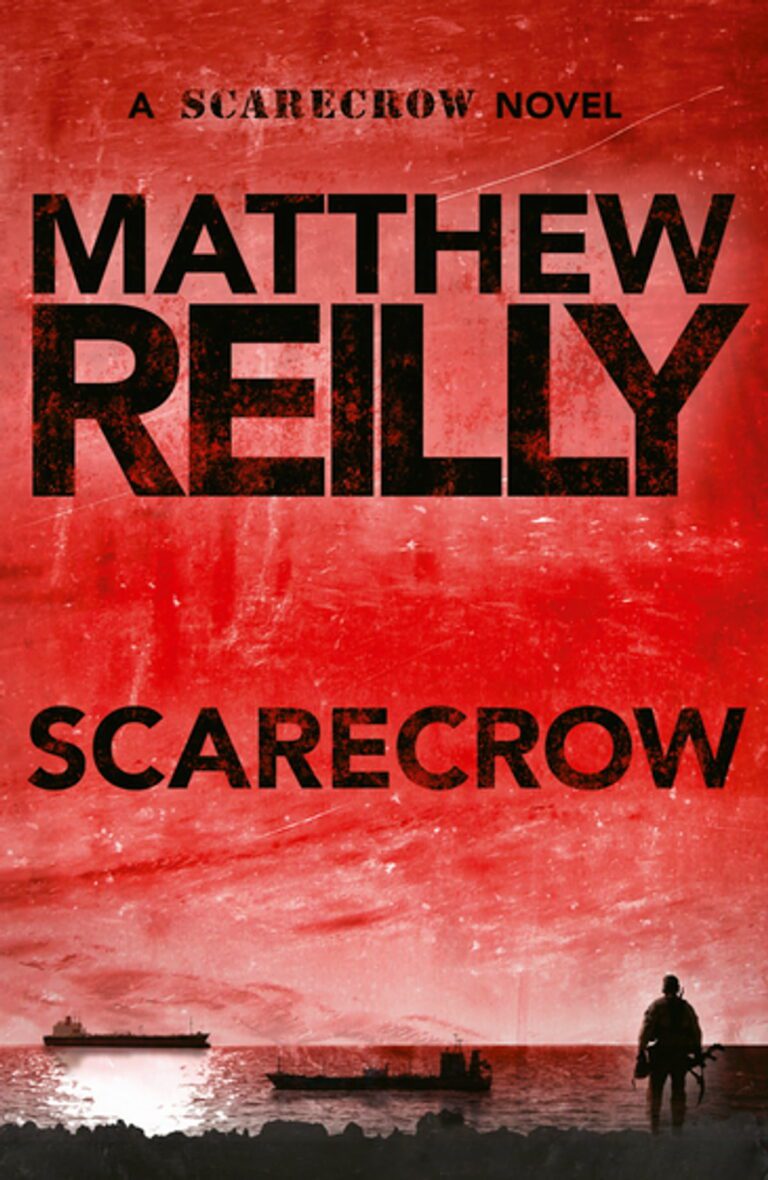 3. Scarecrow
It is the greatest bounty hunt in history. There are 15 targets and they must all be dead by 12 noon, today. The price on their heads is $20 million each.
Among the names on the target list, one stands out. An enigmatic Marine named Shane Schofield, call-sign: Scarecrow. And he's about to be hunted by gangs of international bounty hunters, including the "Black Knight", a ruthless hunter who seems intent on eliminating only him.
He led his men into hell in Ice Station. He protected the President against all odds in Area 7.
This time it's different. Because this time Scarecrow is the target.
---
4. Scarecrow and the Army of Thieves
A former Soviet base known only as Dragon Island houses a weapon of terrible destructive force…that has just been re-activated.
The island has been seized by a brutal terrorist force calling itself the Army of Thieves, and the fate of the world hangs in the balance.
There is an equipment-testing team up in the Arctic. It does not have the weaponry or strength to attack a fortified island held by a vicious army. But it is led by a Marine captain named Schofield, call-sign: Scarecrow.
And Scarecrow will lead the team in anyway, because someone has to.
This book is also known as Scarecrow Returns.
---
Final thoughts on Matthew Reilly books in order
History and myth are often woven throughout the Matthew Reilly books in order. He has written straight thrillers, historical thrillers, as well as science fiction and fantasy offerings. Reilly has achieved undeniable success from his self-published debut to nearly eight million copies sold around the world.
More Action Thriller Resources