Jo Nesbø is a Norwegian author that writes exciting thrillers. His books were originally written in his native language, but have since been translated into English. You've probably read at least one of them if you're here looking for a list of Jo Nesbø books in order.
Jo Nesbø's books are engaging and a international sensation. One of the characters, Harry Hole, is a complex one and, for many readers, an ultimate detective, brilliant, and a fascinating anti-hero.
Join the fun as you travel with Harry all through Oslo to Australia and Thailand in this international series that is worth the read.
Who is Jo Nesbø?
Jo Nesbø was born in 1960 in Molde. He grew up and attended the Norwegian School of Economics, where he graduated with a degree in Economics and Business Administration.
Today this Norwegian-born wears many hats as an author, musician, economist, former soccer player, reporter, and TV producer. Nesbø is most famous for the Harry Hole series, but he also writes children's fiction books and more crime novels.
He is also the main vocalist and songwriter for the Norwegian rock band Di Derre.
While he hails from a family of readers and storytellers, Nesbø's teenage dream was to become a professional soccer player. A knee injury at 18 made that an impossibility, so Nesbø had to look elsewhere for his future career.
After joining the Air Force and simultaneously studying to improve his high school grades, Nesbø attended post-secondary and landed a job as a financial analyst. Around this same time his band was receiving tremendous success. However, Nesbø made the decision to keep his corporate day job while gigging with his band at night.
Unfortunately, after a grueling year, Nesbø was facing burnout. With his laptop he flew to Australia to get away, with the promise to write a memoir about Di Derre for a publisher.
However, what he returned with were the first chapters of his first Harry Hole novel. He initially submitted the manuscript under a pseudonym, unsure how the public would take a musician turning to fiction, but the decision was made to use his own name.
On his website, Nesbø talks about his initial insecurity and the shock when his books became bestsellers. While Harry Hole is the most well-known, Doctor Proctor Kid holds a special place in his heart. Those books were written at the insistence of his daughter.
How to Read Jo Nesbø Books in Order
Let's take a look at the best way to read Jo Nesbø books in order by series. These are the Harry Hole novels, Doctor Proctor Kid series, Blood on Snow series, and the author's standalone novels. The best way to read all these books is to follow the publication order within each series.
Harry Hole Books
Harry Hole is an unorthodox detective with the Oslo Police Force. While he is the force's best detective, his temperament and disregard for authority figures doesn't make him very well-liked by his peers or superiors. Adding to his difficult demeanour is his alcohol addiction, which experiences highs and lows throughout the series.
Doctor Proctor Kid Books
This next series is quite unlike his debut. This is a middle grade series inspired by Jo Nesbø's daughter requesting a very particular story as a young girl. It is filled with magic, wit, and the expected bathroom humour that will be sure to incite laughter.
Jo Nesbø Books in Order: Standalones
Obviously Jo Nesbø's standalones can be read in any order, since the books are standalones. However, similar to the Harry Hole series, if you chose to read these books in order of their original Norwegian publication, you will get to experience Nesbø's growth as an author. All of these titles are dark thrillers which delve into the psyche of criminals and law enforcement professionals alike.
Blood on Snow Books
Finally, this is Jo Nesbø's second thriller series. While the two books follow different main characters, the books are tangential and take place within the same world. For that reason, it's recommended to read the below Jo Nesbø books in order of publication
Blood on Snow (2014)
Midnight Sun (2015)
Are there any Jo Nesbø adaptations?
While Jo Nesbø has filmography credits for work separate from his book adaptations, there are multiple adaptations of his books available to watch.
Likely the most well-known film adaptation of his work is the 2017 movie The Snowman. As one might expect with its title, it is an adaptation of Nesbø's Harry Hole novel of the same name. It stars Michael Fassbender as Harry, as well as Val Kilmer, Rebecca Ferguson, J.K. Simmons, and Charlotte Gainsbourg.
His first standalone novel, Headhunters, has also been adapted into a Norwegian film, also titled Headhunters, and was nominated for a BAFTA Award for Best Film not in the English Language. It stars Aksel Hennie, Synnøve Macody Lund, Nikolaj Coster-Waldau, and Julie R. Ølgaard.
As well, his children's series, Doctor Procter Kid has two Norwegian film adaptations. The first premiered in 2014 and the second in 2015.
The first stars Kristoffer Joner as the titular doctor, Atle Antonsen as Herr Thrane, and Emily Glaister and Eilif Hellum Noraker as the children. The second features the return of the same children actors, and it stars Gard B. Eidsvold as the doctor.
Finally, the most recent adaptation of Nesbo's work concerns the second book in his Blood on Snow series. This is an interesting choice since it is a sequel, and allegedly the beginning of the movie does feel like a second episode.
The movie, The Hanging Sun, closed out the 2022 Venice International Film Festival and is directed by Francesco Carrozzini.
Alessandro Borghi stars as John, the former hitman on the run trying to escape his life of crime. Jessica Brown Findlay stars as Lea, the mother of one that he finds in the isolated village where he seeks refuge. Also starring in the movies are Charles Dance as Jacob and Peter Mullan as Dad.
Summary of Jo Nesbø Books in Order
Now that you know about everything Jo Nesbø has written, it's time to decide which book will be your next read. Below you will find summaries for each of the standalone and Blood on Snow Jo Nesbø books in order. If you have never read anything by Nesbø before, his standalones are a great place to start to discover his writing.
---
Standalones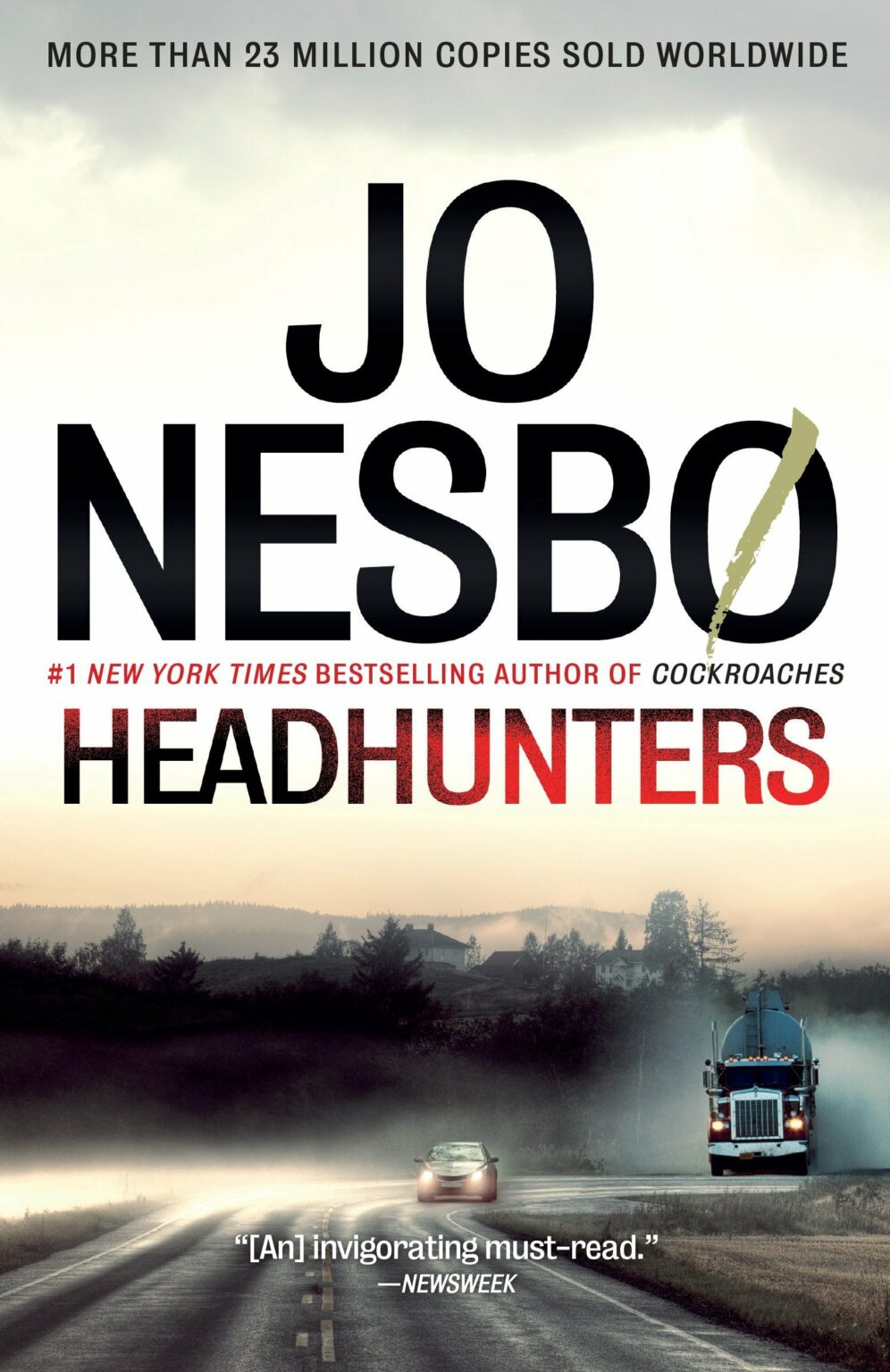 1. Headhunters
Roger Brown has it all: Money, brains, and a beautiful wife. And if his job as a headhunter ever gets dull, he has his sideline as an art thief to keep him busy.
At a gallery opening, his wife introduces him to Clas Greve. Not only is Greve the perfect candidate for a position that Brown is recruiting for, he is also in possession of one of the most sought-after paintings in modern art history.
At a gallery opening, his wife introduces him to Clas Greve. Not only is Greve the perfect candidate for a position that Brown is recruiting for; he is also in possession of one of the most sought-after paintings in modern art history.
Roger sees his chance to become rich beyond his wildest dreams, and starts planning his biggest theft ever. But he soon runs into trouble — and it's not long before the hunter becomes the hunted…
---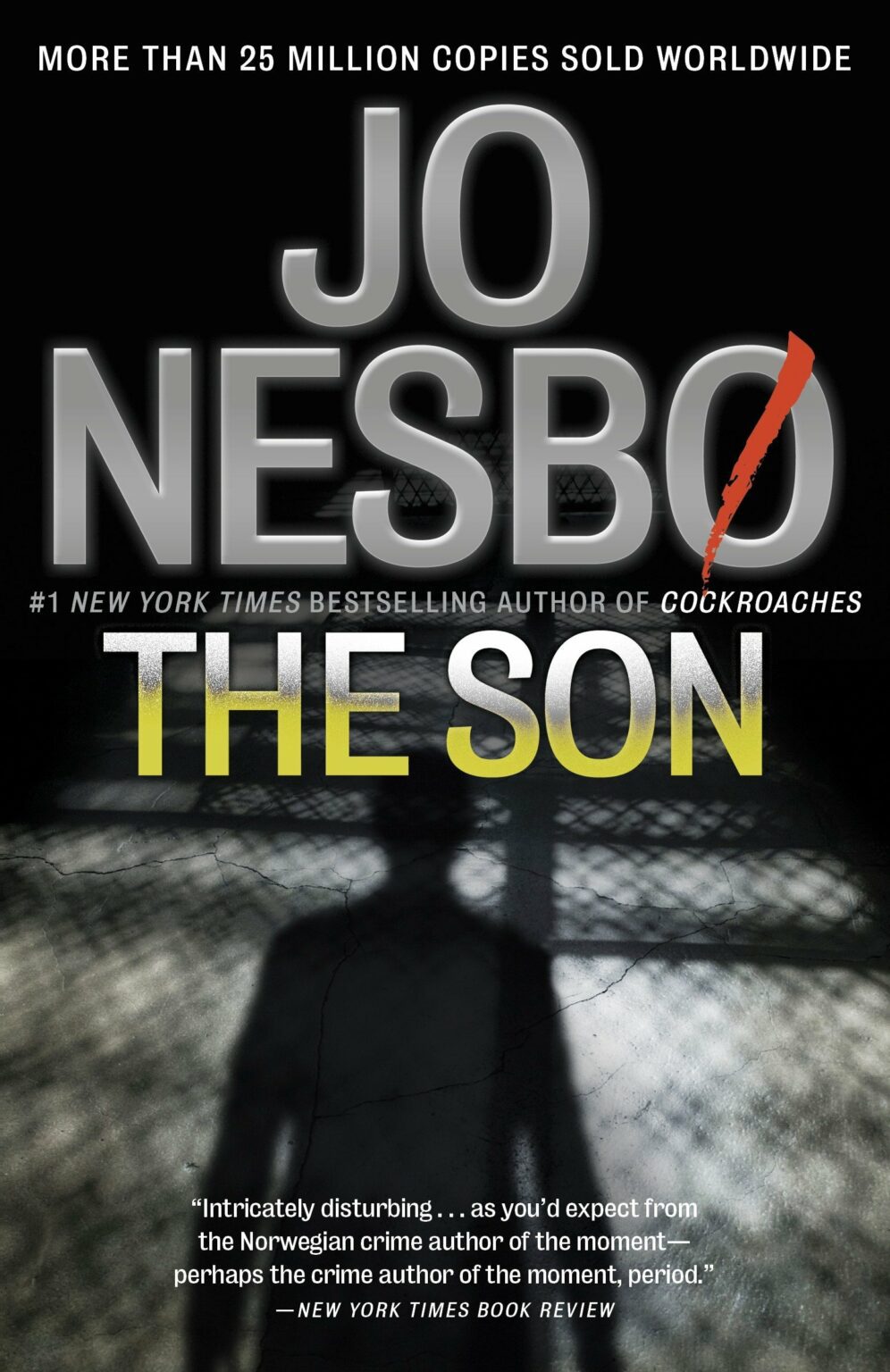 2. The Son
Sonny Lofthus, in his early thirties, has been in prison for the last dozen years: Serving time for crimes he didn't commit. In exchange, he gets an uninterrupted supply of heroin — and the unexpected stream of fellow prisoners seeking out his uncanny abilities to soothe and absolve.
His addiction started when his father committed suicide rather than be exposed as a corrupt cop, and now Sonny is the center of a vortex of corruption: Prison staff, police, lawyers, and a desperate priest. All of them focused on keeping him stoned and jailed, and all of them under the thumb of Oslo's crime overlord, the Twin.
When Sonny learns some long-hidden truths about his father he makes a brilliant escape, and begins hunting down the people responsible for the hideous crimes that put him behind bars. But he's also being hunted, by the Twin, the cops, and the only person who knows the ultimate truth that Sonny is seeking. The question is, what will he do when they've cornered him?
---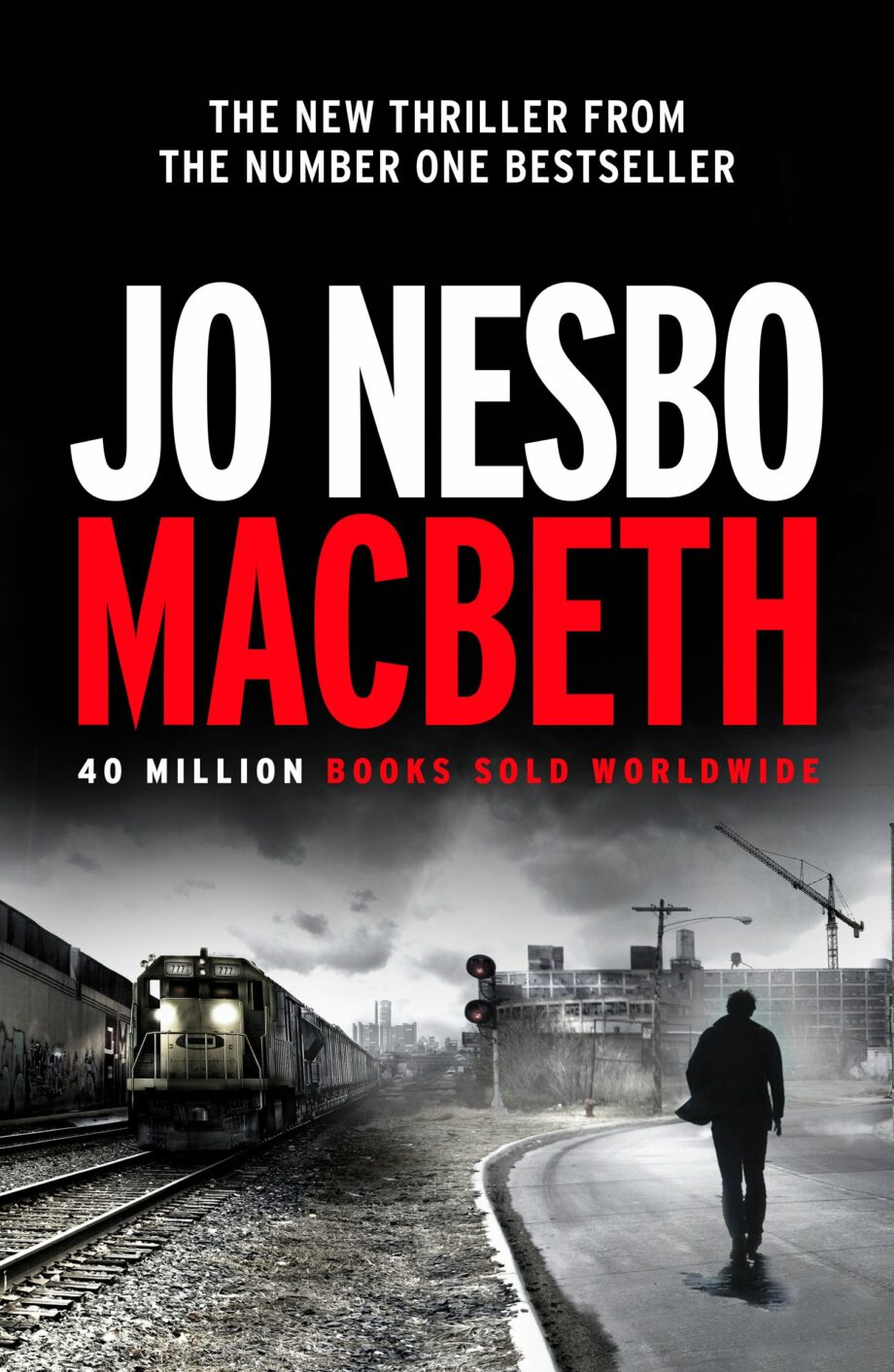 3. Macbeth
Set in the 1970s in a run-down, rainy industrial town, this novel centers around a police force struggling to shed an incessant drug problem. Duncan, chief of police, is idealistic and visionary, a dream to the townspeople but a nightmare for criminals.
The local drug trade is ruled by two drug lords, one of whom — a master of manipulation named Hecate — has connections with the highest in power, and plans to use them to get his way.

Hecate's plot hinges on steadily, insidiously manipulating Inspector Macbeth: The head of SWAT and a man already susceptible to violent and paranoid tendencies. He is the best cop they've got, but he is also an ex-drug addict with a troubled past.
What follows is an unputdownable story of love and guilt, political ambition, and greed for more, exploring the darkest corners of human nature, and the aspirations of the criminal mind.
---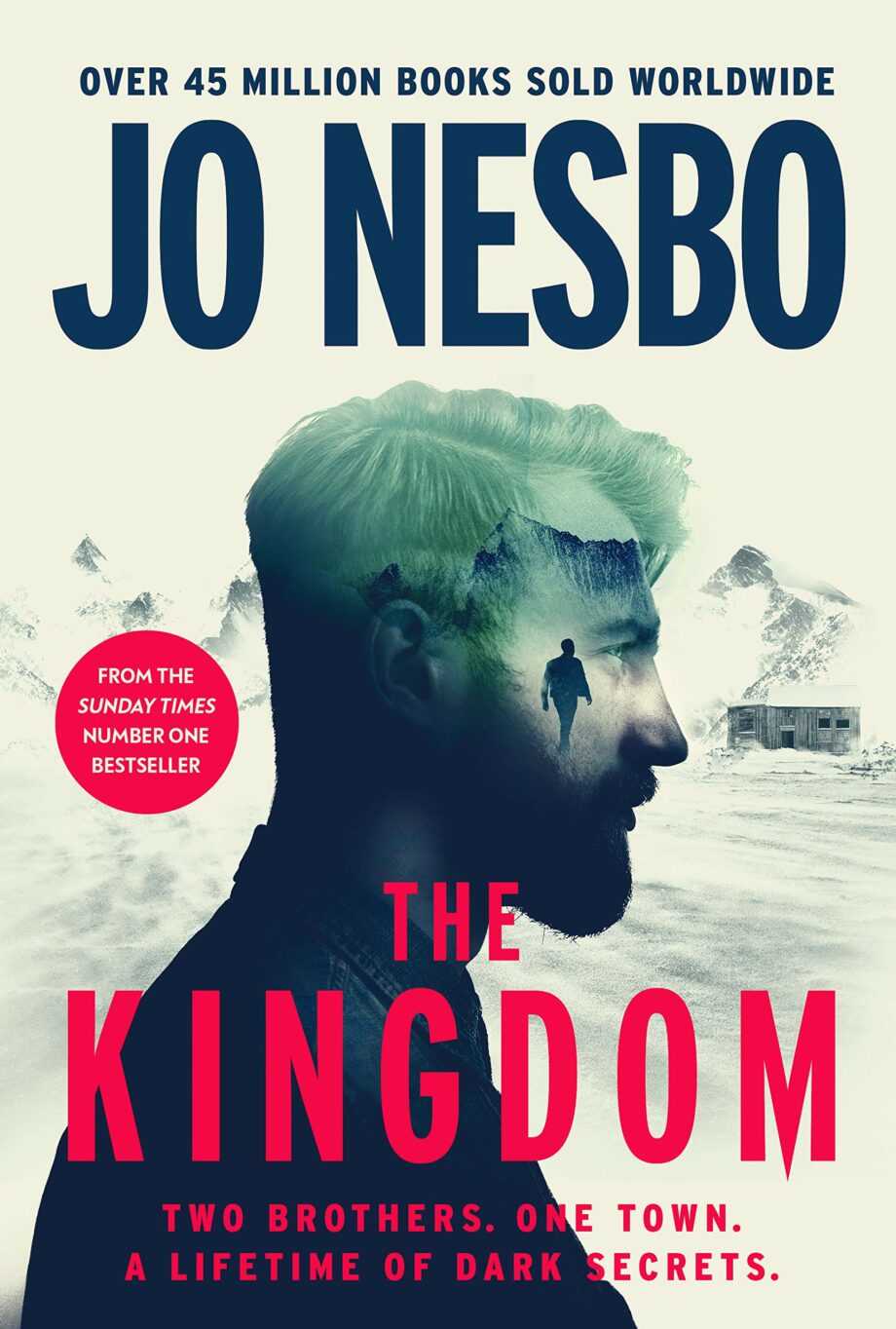 4. The Kingdom
When Roy and Carl's parents die suddenly, sixteen-year-old Roy must act as protector to his impulsive younger brother. But when Carl decides to travel the world in search of his fortune, Roy stays behind in their sleepy village, satisfied with his peaceful life as a mechanic.
Some years later, Carl returns with his charismatic new wife, Shannon — an architect. They are full of exciting plans to build a spa hotel on their family land. Carl wants not only to make the brothers rich but the rest of the village, too.
It's only a matter of time before what begins as a jubilant homecoming sparks off a series of events that threaten to derail everything Roy holds dear, as long-buried family secrets begin to rise to the surface…
---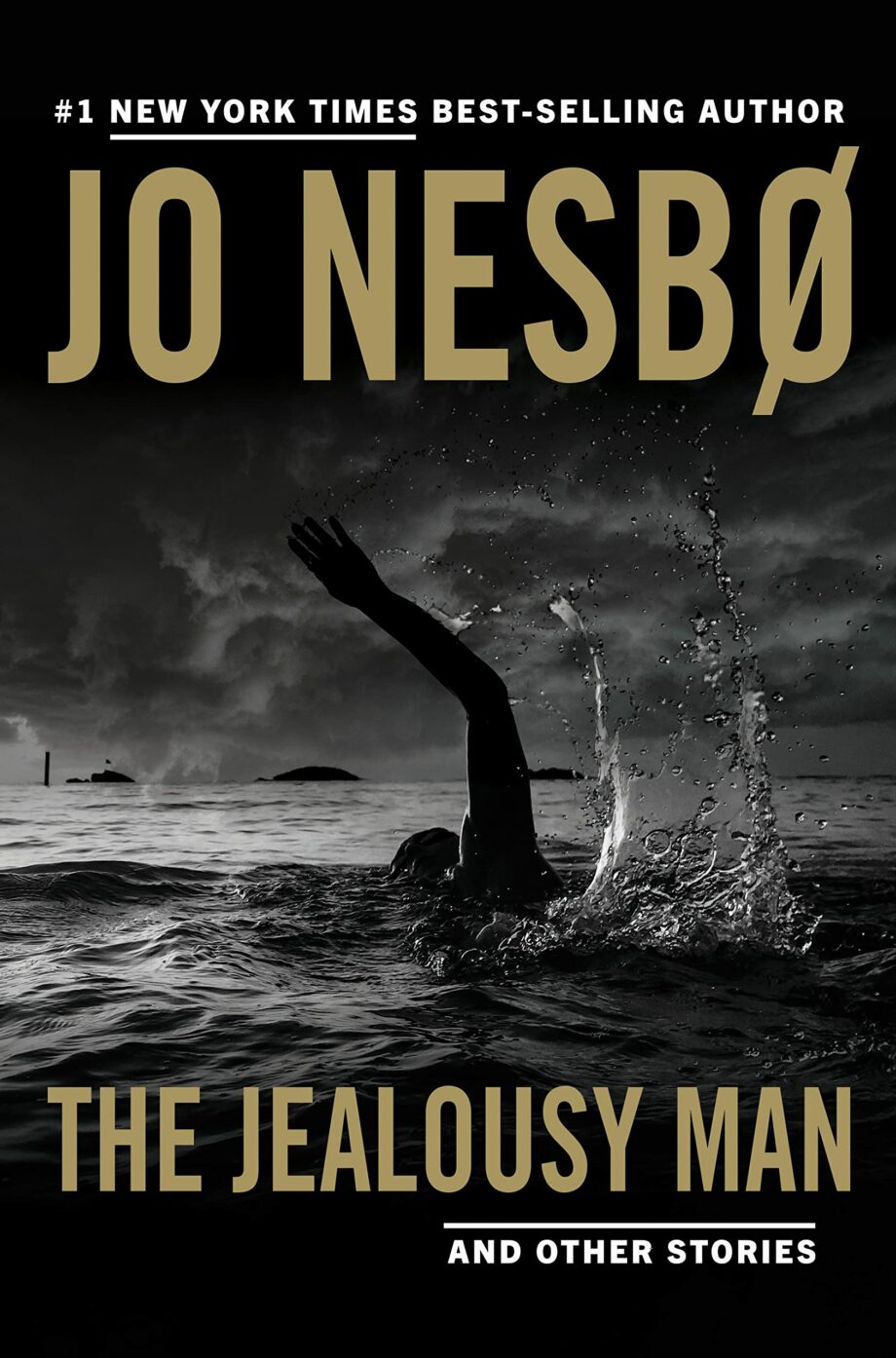 5. The Jealousy Man and Other Stories
This is Nesbø's most recent publication and it is a collection of short stories. It was shortlisted for the Crime Writers' Association Dagger Awards in 2022.
The stories in this collection include a detective with a nose for jealousy on the trail of a man suspected of murdering his twin; a bereaved father who must decide whether vengeance has a place in the new world order after a pandemic brings about the collapse of society; and a garbage man fresh off a bender trying to piece together what happened the night before.
It also includes stories about a hired assassin who matches wits against his greatest adversary in a dangerous game for survival; and an instantly electric connection between passengers on a flight to London that may spell romance, or something more sinister.
---
Blood on Snow Books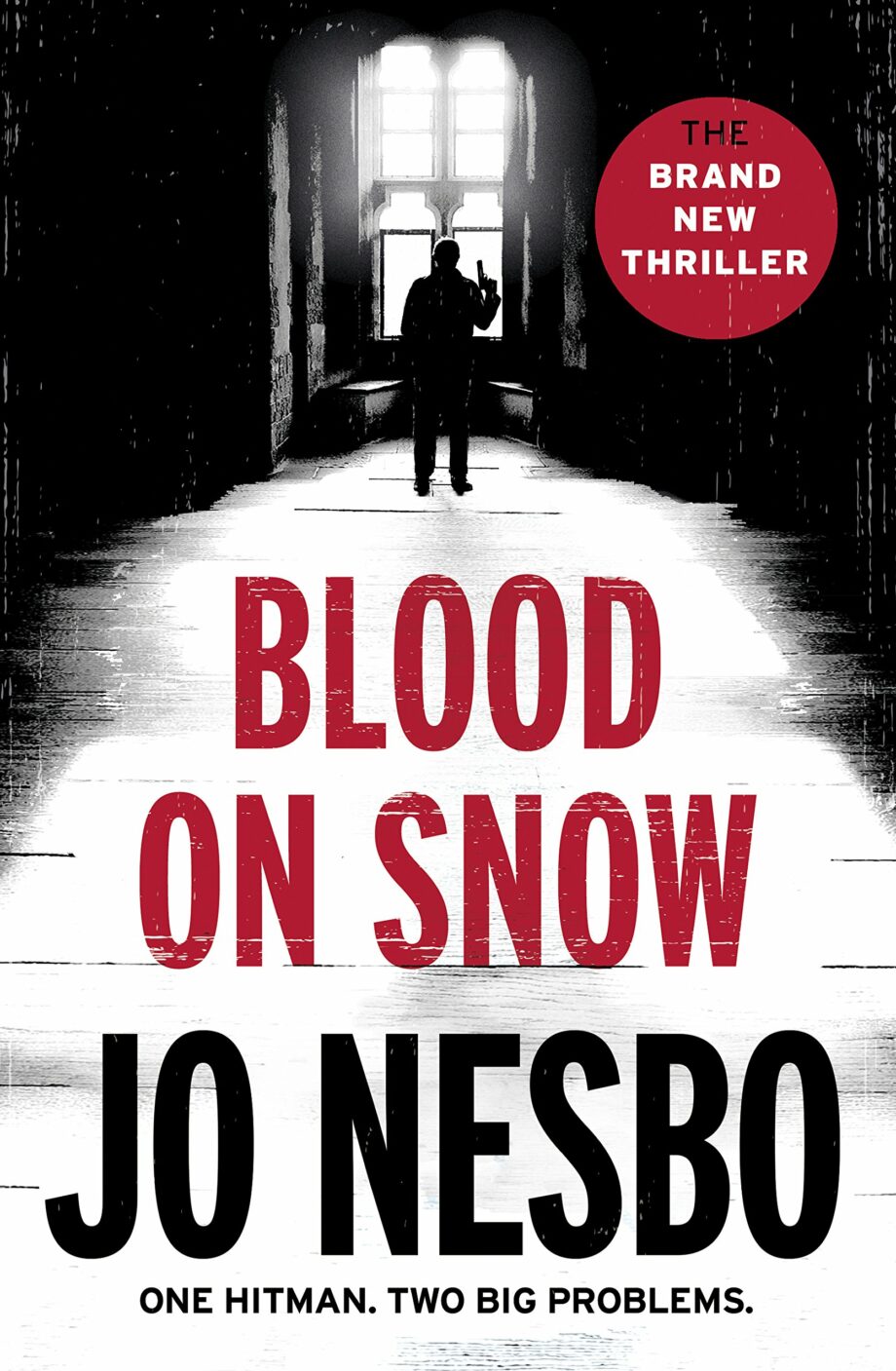 1. Blood on Snow
This is the story of Olav: An extremely talented "fixer" for one of Oslo's most powerful crime bosses. But Olav is also an unusually complicated fixer.
Olav has a capacity for love that is as far-reaching as is his gift for murder. He is our straightforward, calm-in-the-face-of-crisis narrator with a storyteller's hypnotic knack for fantasy. He has an "innate talent for subordination" but running through his veins is a "virus" born of the power over life and death.
And while his latest job puts him at the pinnacle of his trade, it may be mutating into his greatest mistake…
---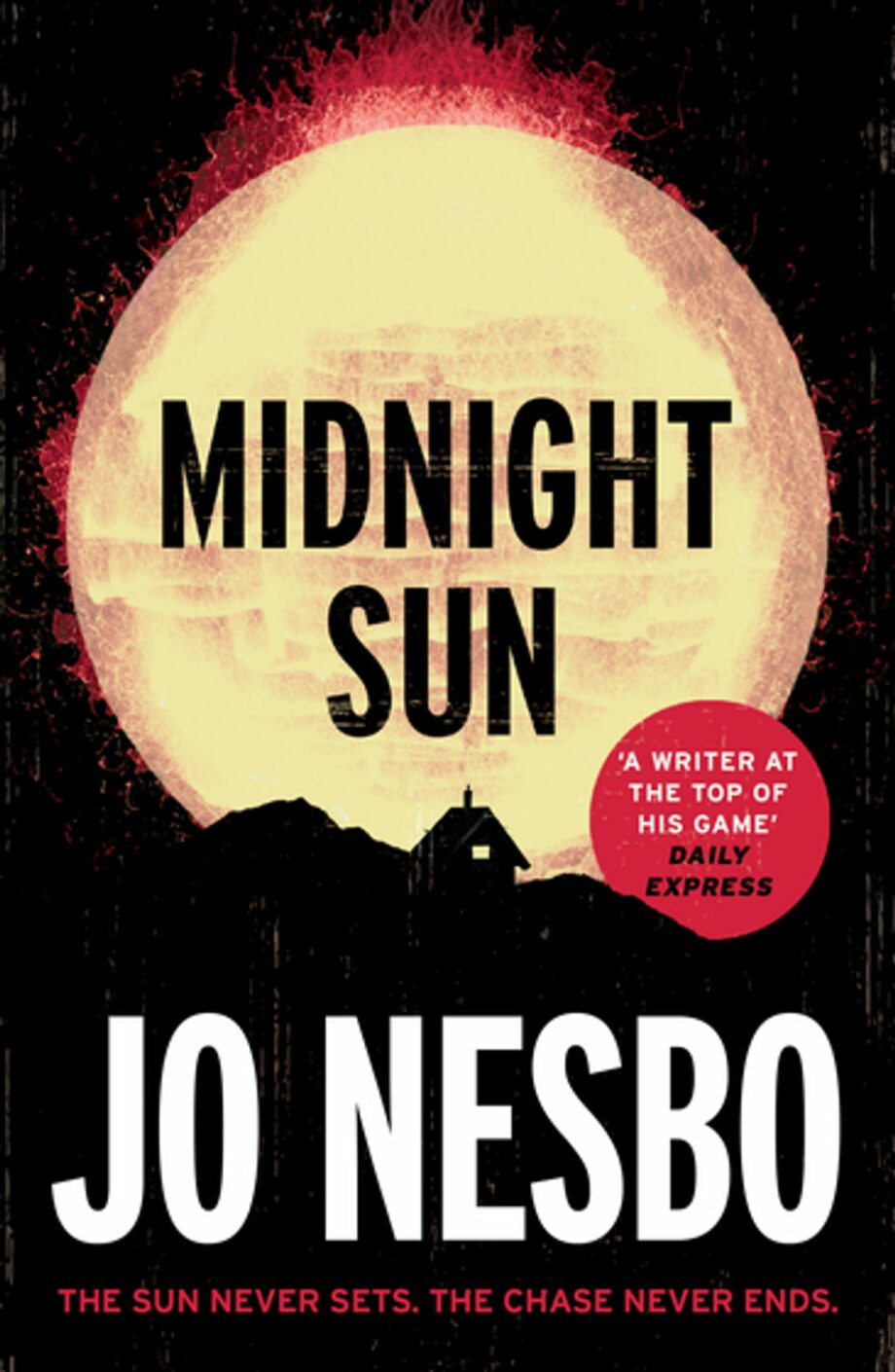 2. Midnight Sun
Jon is on the run. He has betrayed Oslo's biggest crime lord: The Fisherman.
Fleeing to an isolated corner of Norway, to a mountain town so far north that the sun never sets, Jon hopes to find sanctuary amongst a local religious sect. Hiding out in a shepherd's cabin in the wilderness, all that stands between him and his fate are Lea, a bereaved mother and her young son, Knut.
But while Lea provides him with a rifle and Knut brings essential supplies, the midnight sun is slowly driving Jon to insanity. And then he discovers that The Fisherman's men are getting closer…
According to Nesbø, Finnmark is a fairly unfamiliar territory, even for Norwegians. Therefore, the descriptions of this land are partly drawn from Nesbø's own experiences of traveling and living in the area in the 1970s and early 1980s. However, he also uses other people's accounts of Sami culture, including Øyvind Eggen, who gave Nesbø permission to use extracts from his dissertation on Læstadianism.
---
Final Thoughts on Jo Nesbø books in order
Now you're ready to read the Jo Nesbø books in order, which will be a delightful reading experience.
Like many thrillers, each of his books tackles a new case, so it is possible to read the books in a different order from the original publication order and still enjoy the worlds Nesbø has created. However, your reading experience will be greater if you choose to read the books in the original publication order. In this order you will get to experience Nesbø's growth and development as an author.
Looking for more books in order?
Check out this list of Vince Flynn books in order.