Reading the James Lee Burke books in order will introduce you to his popular characters of Dave Robicheaux, the Holland family, and more. His books will evoke scenes of the bayous in Louisiana to the wide-open skies of Montana.
Since his debut in 1965, Burke has published 40 novels and many other works. Find out more about how to read all these James Lee Burke books in order with this ultimate guide.
James Lee Burke Books in Order
Dave Robicheaux Books
While it was not his debut or first series, the Dave Robicheaux series is James Lee Burke's most well-known work. It follows the life and investigations of Detective Dave Robicheaux through Louisiana and Montana. The series begins in New Orleans and Burke brings the setting to life with his descriptive prose.
#1 – Holland Family Books in Order of Publication
There are two ways to read this next chunk of James Lee Burke's bibliography, because he has written many books taking place within the same universe following one family: The Hollands. While each novel was written as a standalone, the books do build upon one another; therefore, the recommended reading order would be to read these James Lee Burke books in order of publication.
This reading order will begin with Hackberry Holland, a Texas attorney and Korean War POW, attempting to overturn a conviction for an old army buddy. Two for Texas will feature an ancestor of the contemporary Hollands, and the series will then transition to Hackberry's fellow attorney and former ranger cousin Billy Bob in Cimarron Rose.
Reading the books in order of original publication will feature time jumps as Burke follows multiple members of the Holland Family.
#2 – Holland Family Books in Order of Main Character
However, the second way to read these James Lee Burke books in order is by main character, which will contain the arcs of each family member. As each book was written as a standalone, this order should not contain spoilers. But there may be minor implications regarding family heritage revealed out of order.
There is also a Holland family tree on Burke's website to provide a bit more context to the ancestry if you have already read these books and are looking for more information.
Son Holland Book
This is the first book chronologically, and it follows nineteen-year-old Son Holland in the early 1800s as he is falsely accused of a crime. So, to evade the sentence of 10 years in a prison camp, Son flees with a fellow inmate and an Indigenous woman. However, things get worse with their escape and they join in the fight for independence to secure their own freedom, and that of the Republic of Texas.
Son Holland is an ancestor to the four cousins whose books follow.
Hackberry Holland Books
As already mentioned, Hackberry Holland is a Texas attorney and a Korean War POW. He was named for his grandfather, Hackberry Holland, who was a legendary Texas Ranger and frontier lawman.
The younger Hackberry begins the series attempting to overturn the conviction of an old army buddy and in the process finds a new love and purpose, which sets the scene for the other books in this subseries.
Billy Bob Holland Books
Billy Bob Holland is a cousin of Hackberry, and the below four books follow his life as an attorney and former Texas Ranger. Scandal and evil ensue as Billy Bob finds himself confronting personal and institutional corruption throughout the course of his subseries.
Weldon Holland Book
This book and the next three on this list are frequently categorized together as the Holland Family Saga, but this book follows the life of Weldon Avery Holland. It begins in 1934 during the Depression and a chance encounter with the infamous Bonnie and Clyde, then to the battlefields of the Second World War and the Battle of the Bulge, before concluding in the oil fields along the Texas-Louisiana coast.
Aaron Holland Broussard Books
The last Holland family member to read about is Aaron Holland Broussard, another Holland cousin. The first book begins with him in high school during the Korean War, while the next two pick up with him as an adult. The latest book in this series is described as James Lee Burke's most autobiographical novel to date.
Standalone Novels
But if you have never read a James Lee Burke book before and want to test out his writing to see if it is a good fit for you without committing to a lengthy series, he also has a handful of standalone books. These books are some of Burke's earliest works, so you will get to witness his evolution as an author with his common themes and descriptive prose.
Short Story Collections
Then, if you enjoy short stories, James Lee Burke has also published two short story collections during his career as an author.
The Convict (1985)
Jesus Out to Sea (2007)
Harbor Lights (Expected: January 23, 2024)
Chapbooks
This short story was first published in The Southwest Review in 1983, then a limited-edition print run was published in 1992. If you can get your hands on a copy, this is a heart-wrenching coming-of-age story of a young boy growing up in an abusive household.
Texas City, 1947 (1992) (Out of Print)
Nonfiction
Pulling from his experience as an instructor, teacher, and professor, James Lee Burke has also published one nonfiction work all about the history of Ohio including its ethnic composition and state government.
Ohio's Heritage (1984) (Out of Print)
Anthologies
Finally, James Lee Burke has also contributed short stories or reflections to half a dozen anthologies, primarily within recent years.
Are there any James Lee Burke movie adaptations?
Yes, there are three adaptations of James Lee Burke's books.
Firstly, Heaven's Prisoners is a 1996 movie adaptation starring Alec Baldwin as Dave Robicheaux and Kelly Lynch as Annie Robicheaux. It also stars Eric Roberts as Bubba Rocque and Teri Hatcher as Claudette Rocque.
Then, in 1998, there was a TV movie Two for Texas adaptation starring Scott Bairstow as Son Holland and Kris Kistofferson as Hugh Allison.
Finally, in 2009 there was another Dave Robicheaux adaptation with In the Electric Mist. The movie stars Tommy Lee Jones as Dave Robicheaux and John Goodman as Julie "Baby Feet" Balboni. Fans tended to review this newer Robicheaux adaptation as more faithful to the books.
Who is James Lee Burke?
Born in Houston in 1936 and growing up along the Texas-Louisiana Gulf Coast, James Lee Burke brings this setting and scenery to life in his novels. He attended the University of Missouri, and briefly attended the University of Madrid, before getting a Master's degree in English. He then worked a wide variety of jobs, including university professor, social worker, pipeliner, surveyor, truck driver, and newspaper reporter.
Burke had a few stops and starts on his path to become a published author. He wrote his debut publication, Half of Paradise, when he was 23, but it took him many years to secure a publisher. However, once it was published Burke was compared to Faulkner and Sartre in a New York Times review.
He was able to publish two more novels before he hit another minor setback with his manuscript of The Lost Get-Back Boogie. He had more than 111 rejections during nine years. Then, when it was finally published by the Louisiana State University Press, it was nominated for a Pulitzer Prize.
Burke has also won two Edgar Awards for Black Cherry Blues and Cimarron Rose.
He has lived and worked across America, but currently lives on a ranch in western Montana with his wife.
A Summary of James Lee Burke Books in Order
Next, we'll take a closer look at the popular Dave Robicheaux by James Lee Burke books in order. If you have already read this series, the below summaries will be a helpful refresher on the first ten books. However, if you have never read the Dave Robicheaux books before, the below summaries will contain minor spoilers for character and plot progression.
---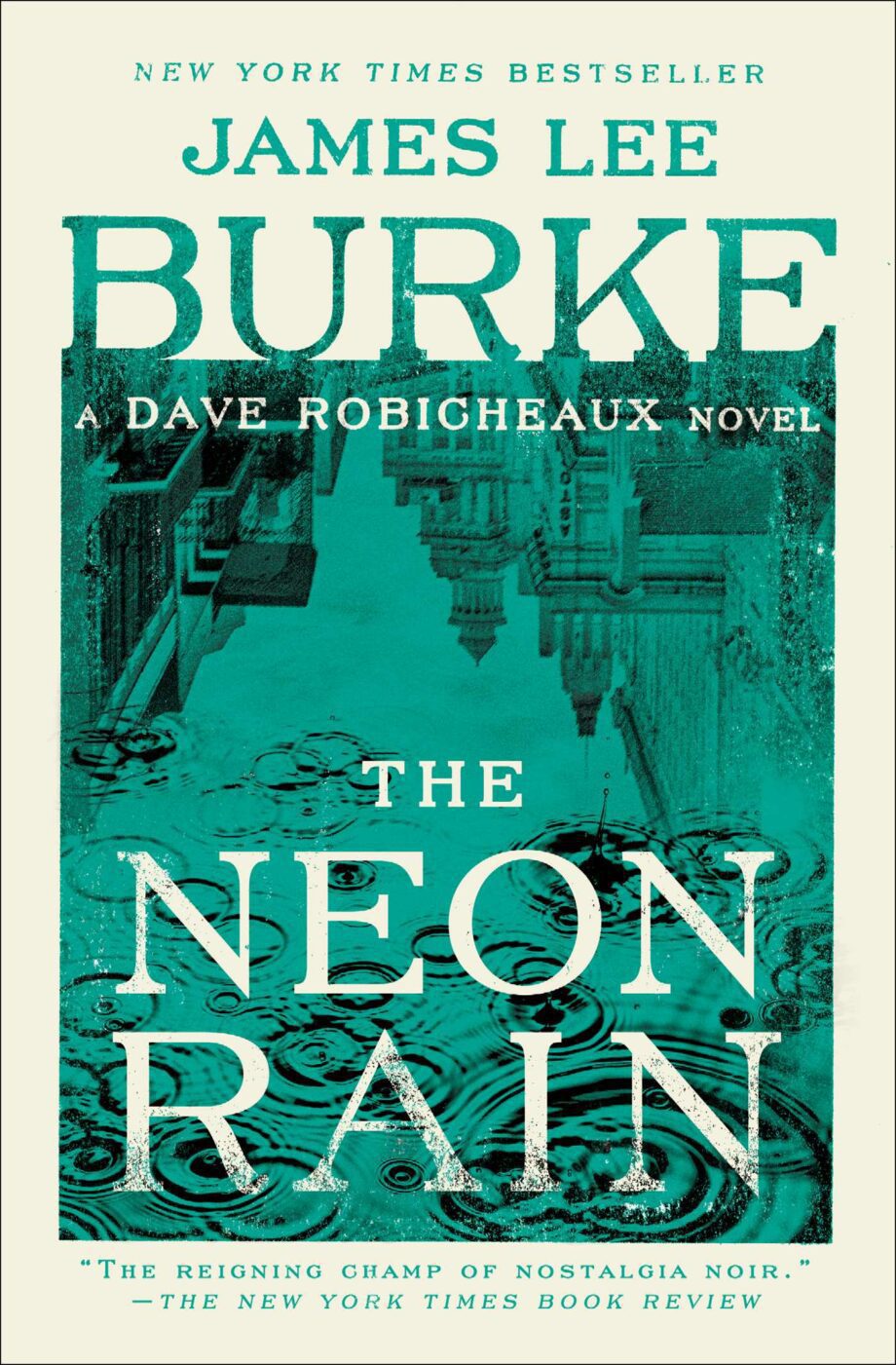 1. The Neon Rain
New Orleans Detective Dave Robicheaux has fought too many battles: In Vietnam, with police brass, with killers and hustlers, and also with the bottle.
Lost without his wife's love, Robicheaux haunts the intense and heady French Quarter. It is the place he calls home. And the place that nearly destroys him when he becomes involved in the case of a young prostitute whose body is found in a bayou.
Thrust into the seedy world of drug lords and arms smugglers, Robicheaux must face down the criminal underworld and come to terms with his own bruised heart and demons to survive.
---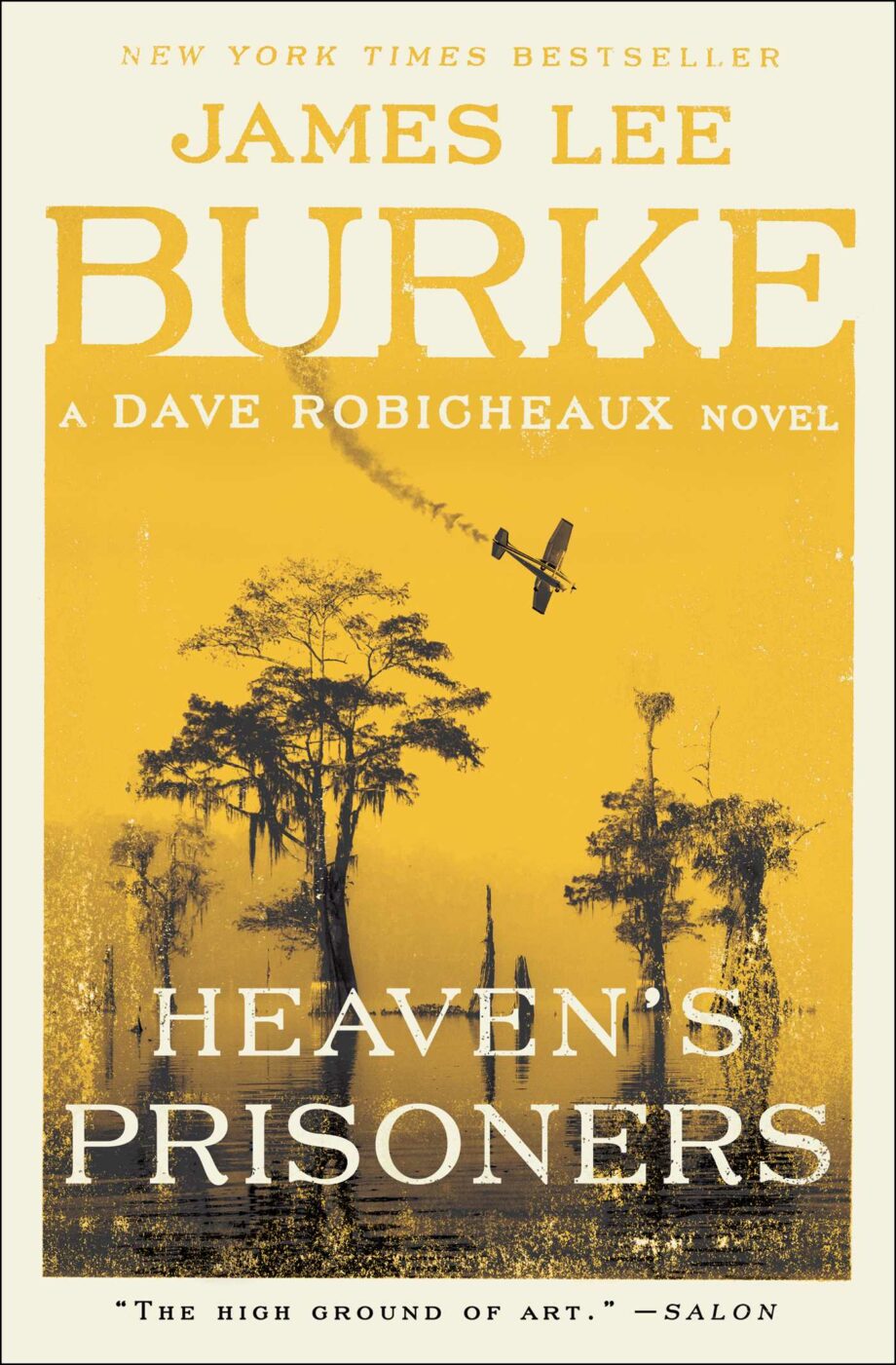 2. Heaven's Prisoners
Vietnam vet Dave Robicheaux has turned in his detective's badge. He is winning his battle against booze. And he has left New Orleans with his wife for the tranquil beauty of Louisiana's bayous.
But a plane crash on the Gulf brings a young girl into his life — and with her comes a netherworld of murder, deception, and homegrown crime.
Suddenly Robicheaux is confronting Bubba Rocque, a brutal hood he's known since childhood; Rocque's hungry Cajun wife; and a Federal agent with more guts than sense. In a backwater world where a swagger and a gun go further than the law, Robicheaux and those he loves are caught on a tide of violence far bigger than them all…
---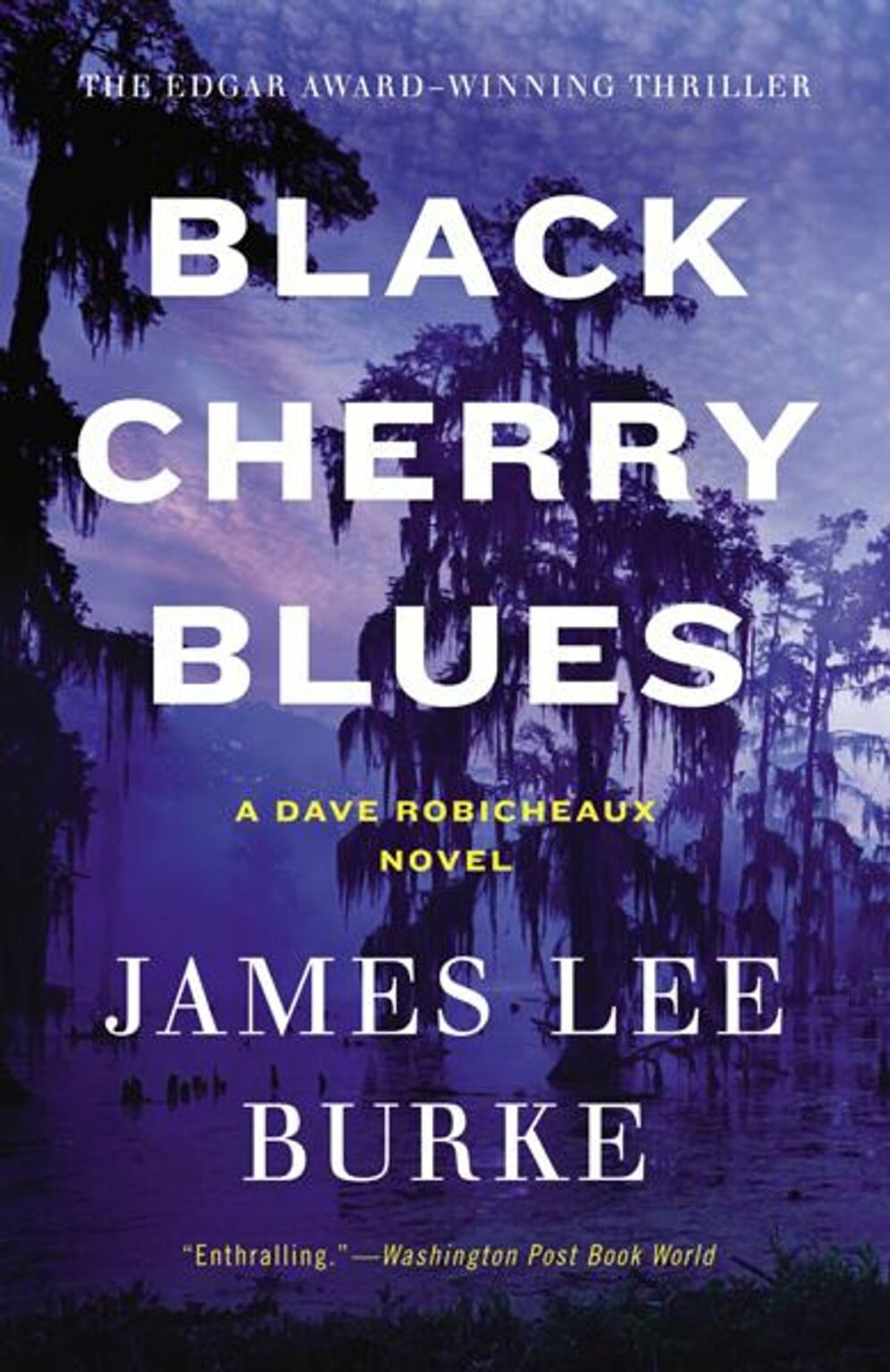 3. Black Cherry Blues
Compared to Louisiana, Robicheaux thought Montana would be safe — until two Native American activists suddenly go missing. When Robicheaux begins investigating, he is led into the dark world of the Mafia and oil companies.
At the same time, someone from his past comes back to haunt him. Someone who was responsible for Robicheaux's flight from New Orleans — someone who brutally murdered his wife — and now is after young Alafair…
---
4. A Morning for Flamingos
Clutching the shards of his shattered life, Cajun detective Dave Robicheaux has rejoined the New lberia police force.
His partner is dead — slain during a condemned prisoner's bloody flight to freedom that left Robicheaux critically wounded and reawakened the ghost of his haunted, violent past. Following the trail of the escaped convicts, Robicheaux is soon drawn back to New Orleans.
But this time, the stakes are even higher. He's working for the DEA undercover in an attempt to incriminate Tony Cardo, a clinically insane drug lord. But all Robicheaux's really got is revenge on the mind.
And he'll only be satisfied when the killers who upended his life have been brought to justice.
---
5. A Stained White Radiance
Detective Dave Robicheaux travels to the mountains of Montana to help his best friend and unearths a larger plot that threatens them both.
Meanwhile, oil speculator Weldon Sonnier is the patriarch of a troubled family intimately bound to the CIA, the Mob, and the Klan. Now, the murder of a cop and a bizarre assassination attempt pull Detective Dave Robicheaux into the Sonniers' hellish world of madness, murder, and incest.
But Robicheaux has devils of his own — and they may just destroy the tormented investigator and the two people he holds most dear.
---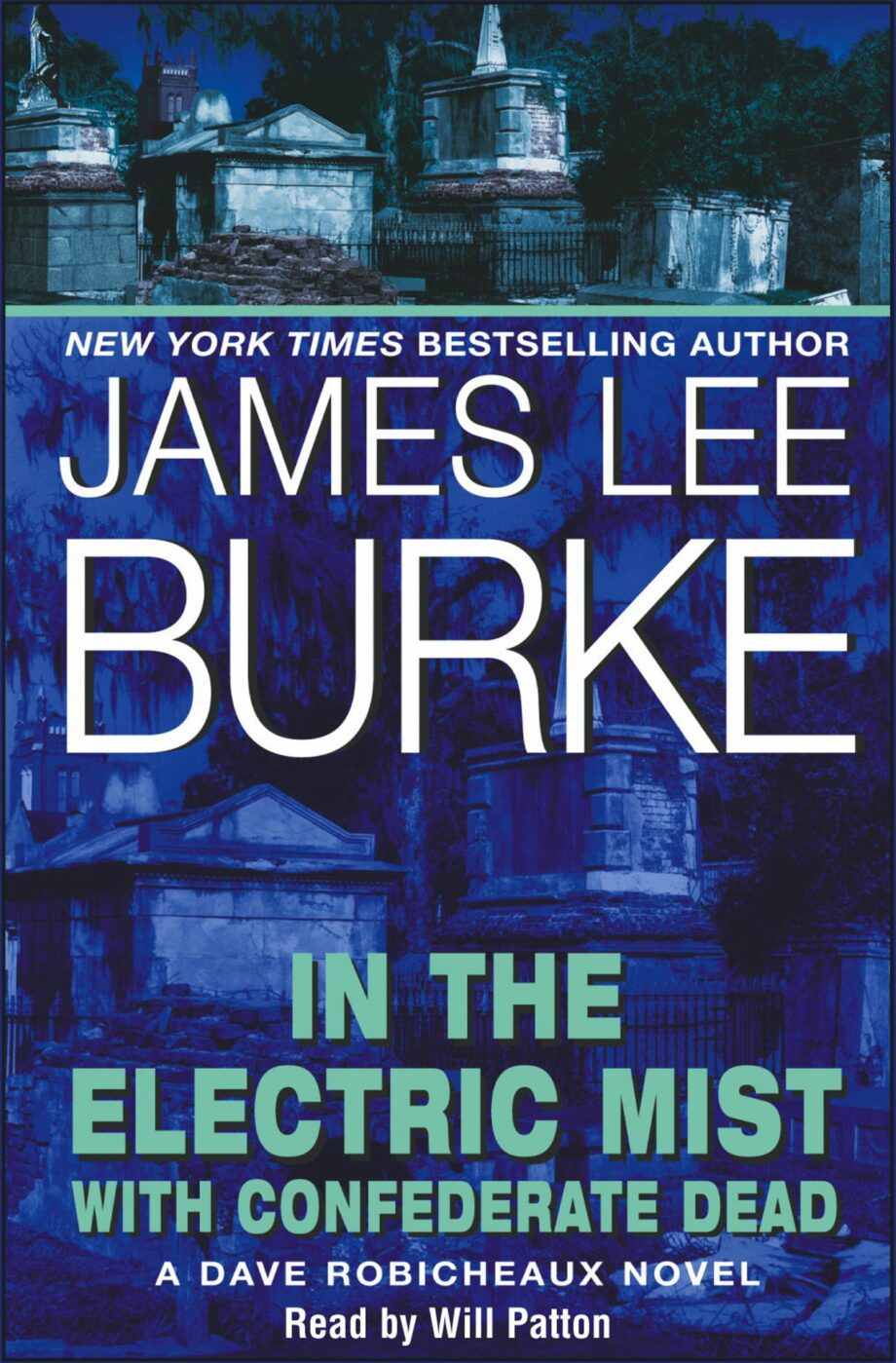 6. In the Electric Mist with Confederate Dead
When Hollywood invades New Iberia Parish to film a Civil War epic, restless specters waiting in the shadows for Louisiana detective Dave Robicheaux are reawakened — ghosts of a history best left undisturbed.
Hunting a serial killer preying on the lawless young, Robicheaux comes up close and personal with the elusive guardians of his darkest torments — who hold the key to his ultimate salvation…or a final, fatal downfall.
---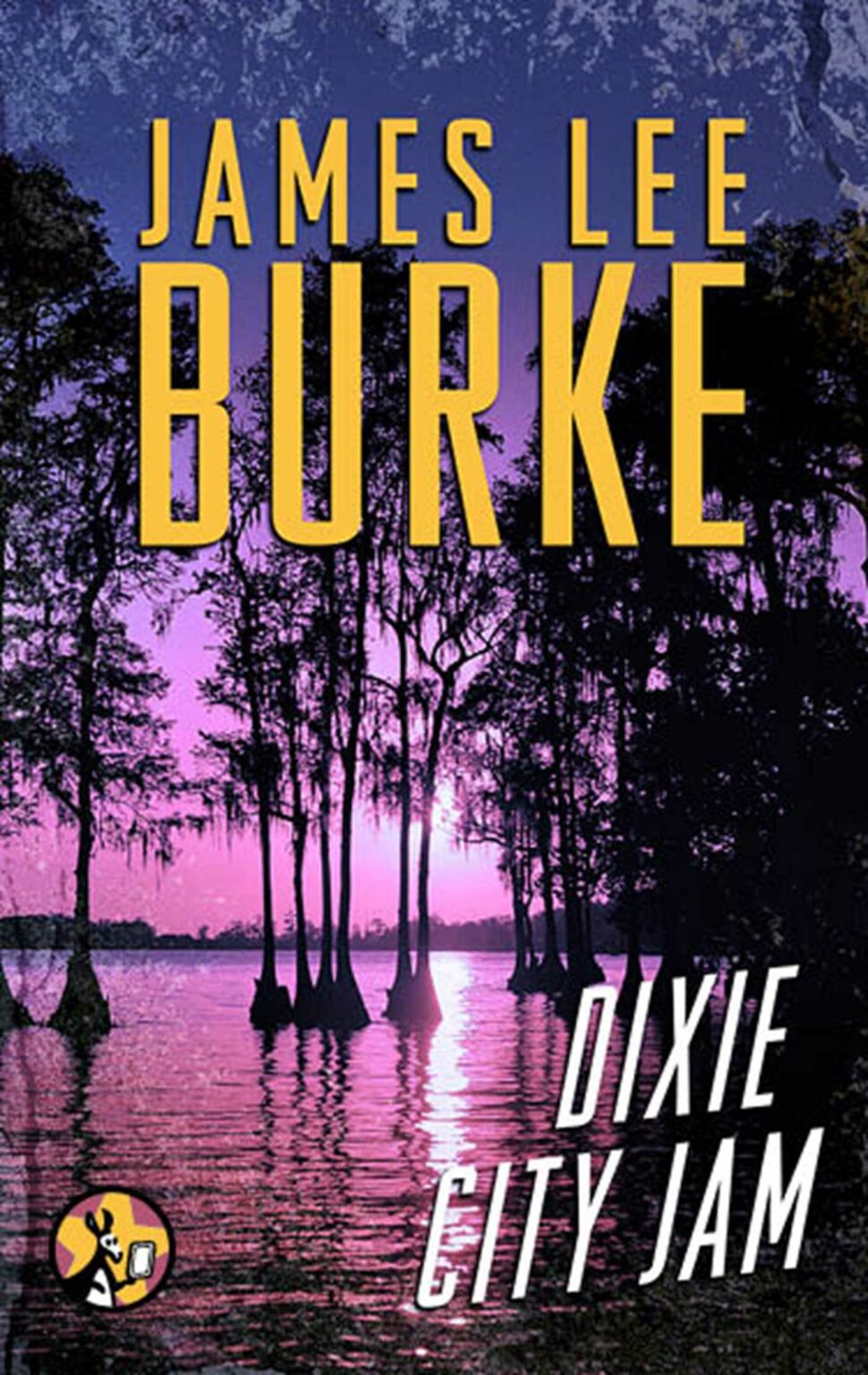 7. Dixie City Jam
It's out there, under the salt of the Gulf of Mexico, off the Louisiana coast — a buried Nazi submarine.
Detective Dave Robicheaux of the New Iberia Sheriff's office has known of its existence since childhood, when he was terrified by nightmares of the evil Nazi sailors just offshore. Then, as a teenager he stumbled upon the sunken sub while scuba diving — but for years he kept the secret of its watery grave.
But decades later, a powerful Jewish activist wants the sub raised, and Robicheaux's knowledge puts him at the center of a terrifying struggle of conflicting desires. A neo-Nazi psychopath named Will Buchalter, who insists that the Holocaust was a hoax, wants to find the submarine first — and he'll stop at nothing to get Robicheaux to talk.
---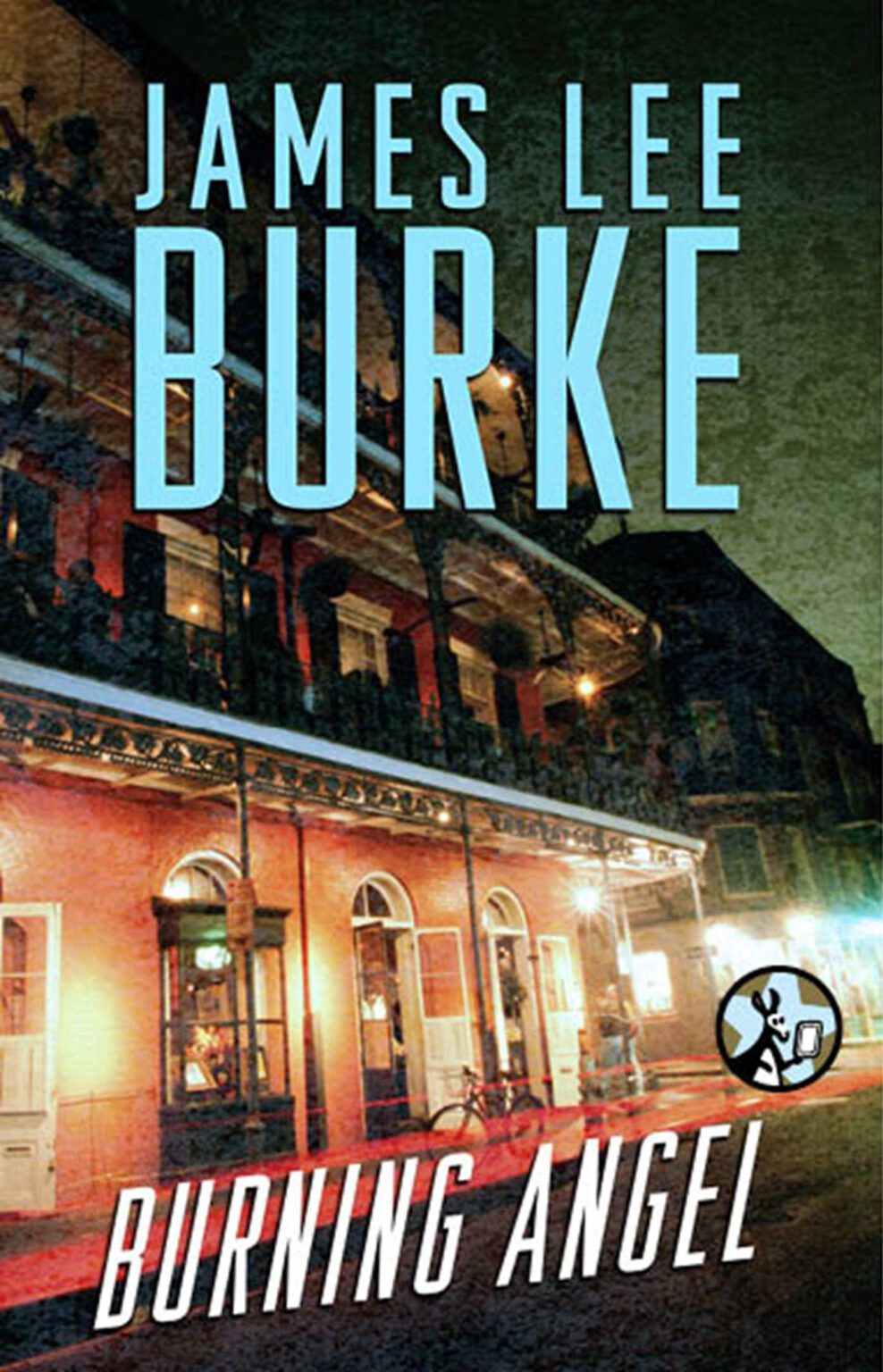 8. Burning Angel
The Fontenot family has lived as sharecroppers on Bertrand land for as long as anyone can remember. So why are they now being forced from their homes? And what does the murder of Della Landry — the girlfriend of New Orleans fixer Sonny Boy Marsallus — have to do with it?
Marsallus's secrets seem tied to those of the Fontenots. But can Detective Dave Robicheaux make sense of it all before more bodies drop?
---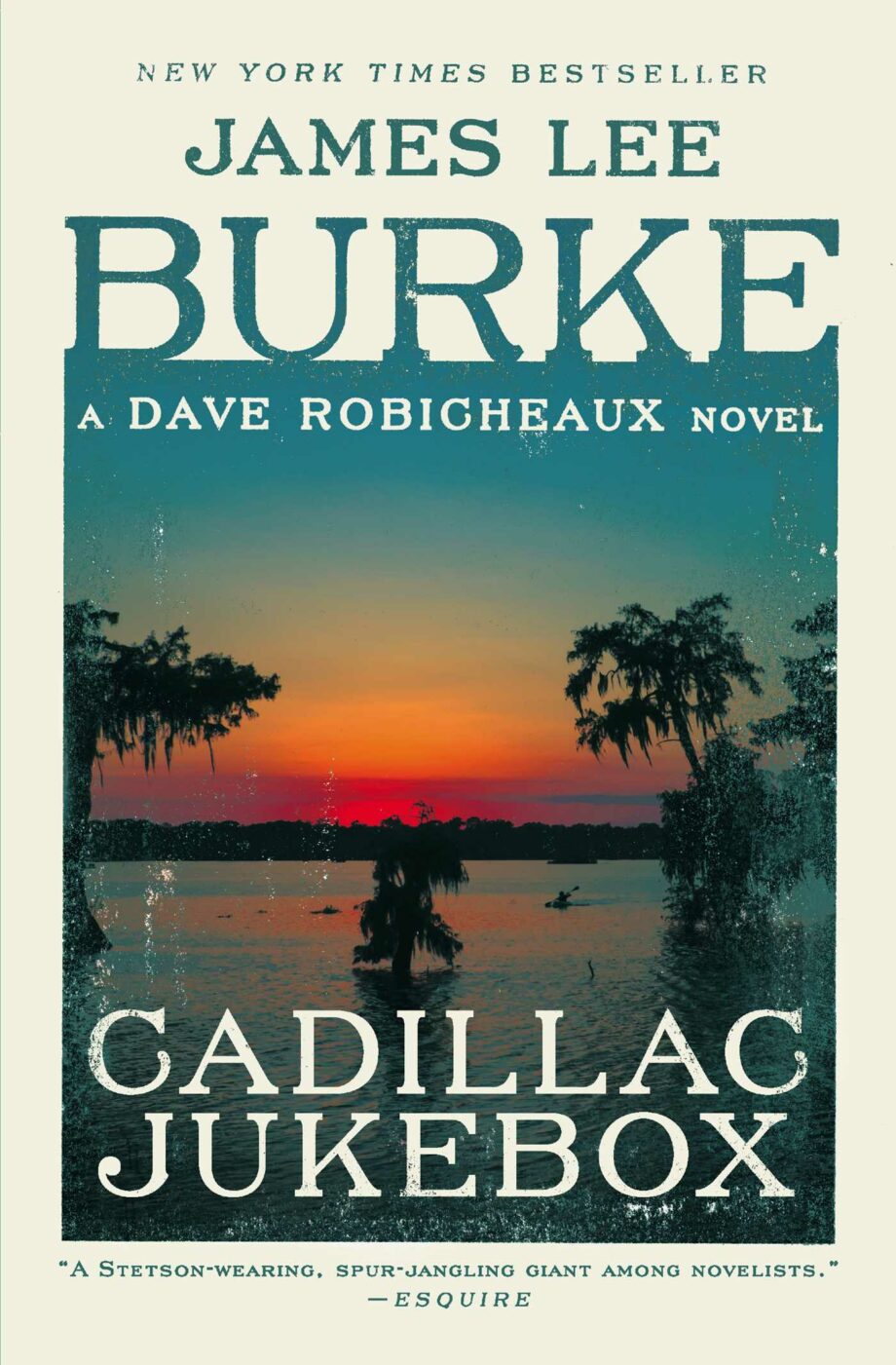 9. Cadillac Jukebox
Aaron Crown comes from a long line of shady Cajun characters, and rumors of Klan ties swirl around his family. So his arrest for the murder of a black civil rights leader would seem to be an open and shut case.
But when the man who worked hardest to put Crown away ascends to the governor's mansion, Detective Dave Robicheaux begins to suspect that Aaron may be innocent of the crime. Soon key figures in high places start pressuring Dave to drop his investigation…but that only makes him more determined to uncover the truth at any cost.
---
10. Sunset Limited
The townspeople of New Iberia, Louisiana, didn't crucify Megan Flynn's father. They just didn't catch whoever pinned him to a barn wall with sixteen-penny nails.
Decades later, Megan, now a world-famous photojournalist, has come back to the bayou, looking for cop Dave Robicheaux. It was Dave who found the body of labor leader Jack Flynn. The sight changed the boy, shaped him as a man. And after forty years, Robicheaux is still haunted by the bizarre unsolved slaying.
Now Megan's return has stirred up the ghosts of the long-buried past, igniting a storm of violence that will rip apart lives of blacks and whites in this bayou country. And for a good cop with bad memories, hard desire, and chilling nightmares, the time has come to uncover the truth.
---
Final Thoughts
James Lee Burke receives high praise for his characters and descriptive writing. He brings the people and time he is writing about to life with vivid imagery. Reading the James Lee Burke books in order will transport you to Louisiana and beyond as he weaves together stories of both personal and institutional crime.
Looking for more books in order?
Check out this list of Michael Connelly books in order.