There are three main ways you can read the Dragonriders of Pern books in order. This classic series was created and began by Anne McCaffrey and later both her son and daughter wrote contributions to the world of Pern. So, it can be a bit overwhelming to know where to begin with a series that spans fifty years with different trilogies within the larger series and multiple authors.
Dragonriders of Pern is a classic series that opened the door to fantasy for millions of readers. McCaffrey took an iconic fixture in fantasy, dragons, then imagined the animals within a science fiction setting. The result is a series and world that straddles both genres.
About Anne McCaffrey
Anne McCaffrey is most well-known for her Dragonriders of Pern series, which began with a short story that later turned into Dragonflight. The series, and McCaffrey's other writing, came from a frustration surrounding the portrayal of women in science fiction and fantasy novels during the 1950s and 1960s.
McCaffrey not only wrote vivid, imaginative worlds, but she created complex and multi-faceted female characters. This writing and storytelling are certainly two of the reasons why McCaffrey became the first woman to win the Hugo and Nebula awards.
She also received the American Library Association's Margaret A. Edwards Award for Lifetime Literary Achievement in Young Adult Fiction, was inducted into the Science Fiction Hall of Fame, and was also named a Science Fiction Writers of America Nebula Grand Master. She was a revolutionary woman.
Her books were shared between generations and many behemoths in modern day publishing credit McCaffrey as one of the authors who sparked their imagination as children. Patrick Rothfuss, for example, lists Pern in the dedication to his mother at the beginning of The Name of the Wind as one of the worlds she introduced him to which imparted a love of books.
McCaffrey was born in Cambridge, Massachusetts in 1926 but moved to Ireland in the 1970s, where she lived until her death in 2011. In Ireland, McCaffrey designed her family home which was known by the name Dragonhold-Underhill.
#1 – Dragonriders of Pern Books in Order of Publication
The first way to read the Dragonriders of Pern books is by following the publication order. This is the reading order that was recommended by Anne McCaffrey herself and means you will begin the series with the books that she wrote. This is the most straight-forward way to read the series and follow along as McCaffrey developed more of the world and its lore.
Original Series
Companion Books
After you read the fifteen books that Anne McCaffrey wrote herself, there are companion books that you can read next.
The first is in collaboration with Robin Wood and features portraits of main characters from the series along with a small biography. While this book is now out of print, there are second-hand copies available. Then the other titles are anthologies that collect the short stories and novellas by Anne McCaffrey.
Continuation of the Series
While The Skies of Pern was the last full-length novel that Anne McCaffrey wrote on her own, she did co-write a handful more with her son, Todd McCaffrey. He has also written three additions to this world on his own and his sister, Anne McCaffrey's daughter, has written the latest installment in this series.
These books dive deeper into the world Anne McCaffrey first created by picking up threads and fleshing out a full story from earlier on or in the middle of the timeline. For example, Dragon's Code by Gigi McCaffrey takes place following Dragondrums. But you can find out more about how these stories slot into the timeline with our third way to read the Dragonriders of Pern books in order.
The continuation of the series has received mixed reviews from fans to say the least. Many still prefer the earlier books by Anne McCaffrey, and that is why it should be where you begin reading this series.
#2 – Dragonriders of Pern Books in Order by Series and Author
The one downside to reading the Dragonriders of Pern books in order of publication is that it splits up the two defined trilogies of the series. This second reading order keeps those trilogies intact before continuing on to the other books in the series.
While each book within the series is self-contained with a satisfying introduction, conflict, and resolution, you should absolutely begin with Dragonflight. This is the best introduction to the world of Pern. If you enjoy following the same characters when you're reading, then this reading order might be the best fit for you as the trilogies will keep the connected storylines together.
Many readers also choose to read Harper Hall after the other books by Anne McCaffrey as a way to return to the world of Pern without a full reread.
Original Trilogy
Harper Hall Trilogy
Other Books by Anne McCaffrey
Dragonriders of Pern by Todd McCaffrey
Dragonriders of Pern by Gigi McCaffrey
#3 – Dragonriders of Pern Books in Order of Chronology
The third reading order is only recommended as a reread for fans of this world. It is not recommended to read the Dragonriders of Pern books in chronological order for the very first time.
That is because this reading order includes the short stories and novellas in addition to the full-length novels. The anthologies that the short stories and novellas can be found in are included in parentheses below.
As well, a strict chronological order is impossible because there are multiple stories and books that take place during the same time. The Renegades of Pern is an example of this because it spans a long period of history, during which previous books take place. This reading order is also not recommended for first time readers since it begins with a short story instead of Dragonflight, and because this reading order will jump between authors.
A Summary of Dragonriders of Pern Books
Below you will find the summaries of the first ten Dragonriders of Pern books in order of publication. All of the titles below are written by Anne McCaffrey and include the original trilogy, the Harper Hall trilogy, and several other supplementary novels that delve deeper into the history and lore of Pern.
---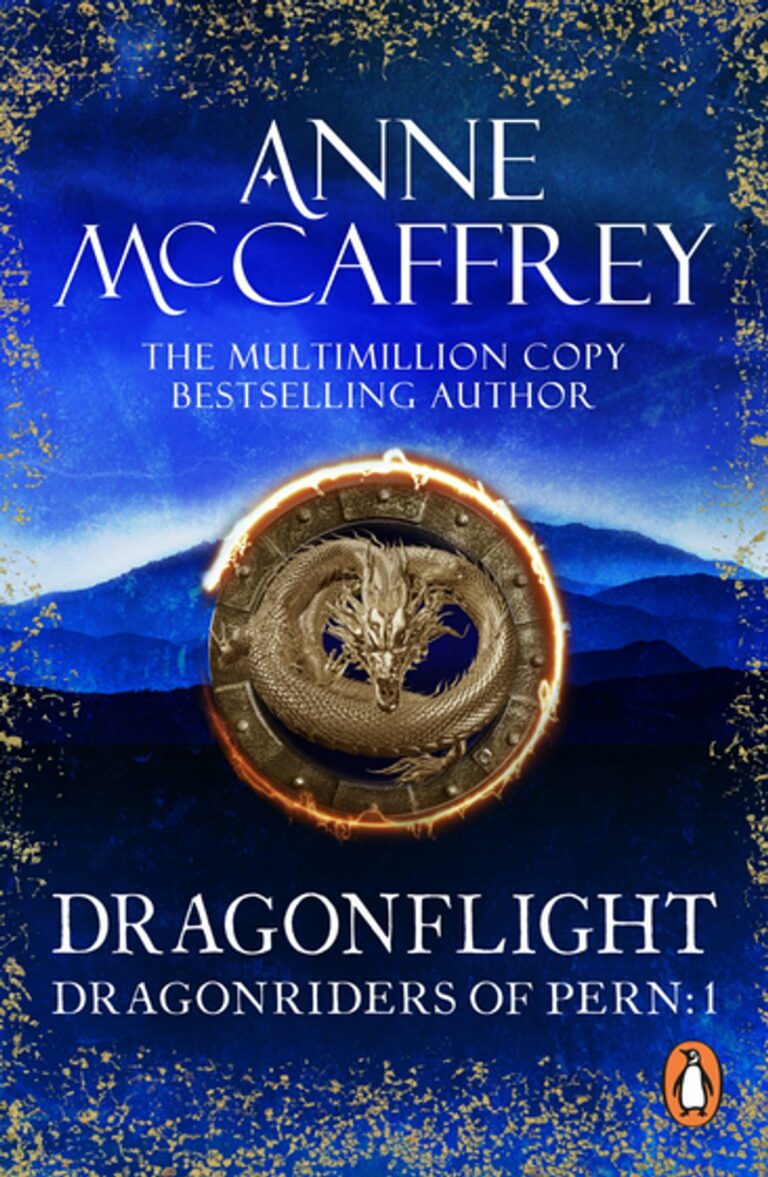 1. Dragonflight
Lessa is seen as nothing more than a kitchen girl to the nobles of Benden Weyr. She has spent most of her life serving those who betrayed her father and took his lands. But now the time has come for Lessa to take back her stolen birthright.
Except everything changes when she meets a queen dragon. The bond they share will protect them when the Thread returns to Lessa's world for the first time in centuries. It is an evil substance that falls like rain and destroys everything in its path.
Dragons and their Riders used to be the world's protection from Thread, but now there are very few of them left. Lessa must risk her life, and that of her dragon, to try and save her world.
---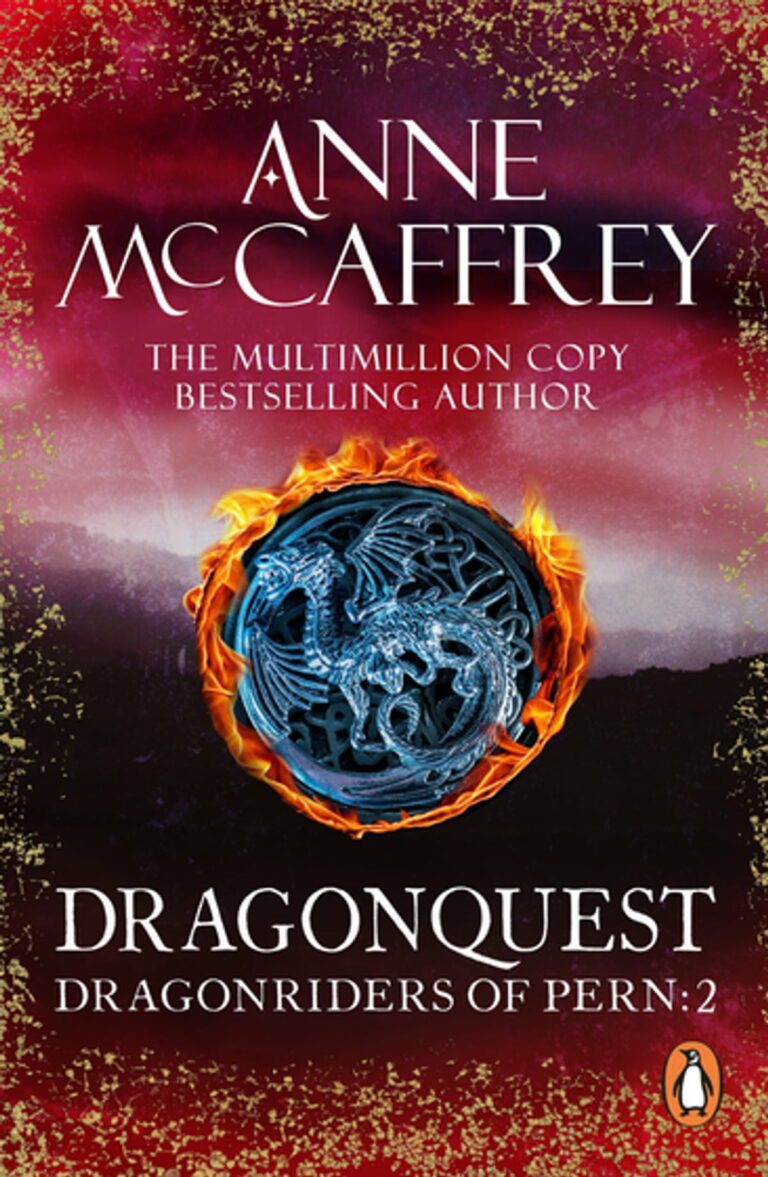 2. Dragonquest
Thread, with its deadly silver strands, has begun falling again. Dragons and their Riders have taken to the skies to protect the world below with the dragons breathing fire that destroy Thread before it lands.
But F'lar knows there needs to be a better way to protect Pern and he needs to find it fast before the Oldtimers fully rebel, before his brother F'nor launches another suicide mission, and before the fire-lizards stir up any more trouble.
---
3. Dragonsong
This is the first book in what would become the Harper Hall trilogy. It introduces fifteen-year-old Menolly.
The number of dragons is dwindling, and Menolly has only one to weave the music she so desires to become a Harper. But even though she is talented, her father forbids her from pursuing her dream. She runs away and takes shelter in a cave, where she miraculously finds nine fire lizards that might save the world…and change her life forever.
---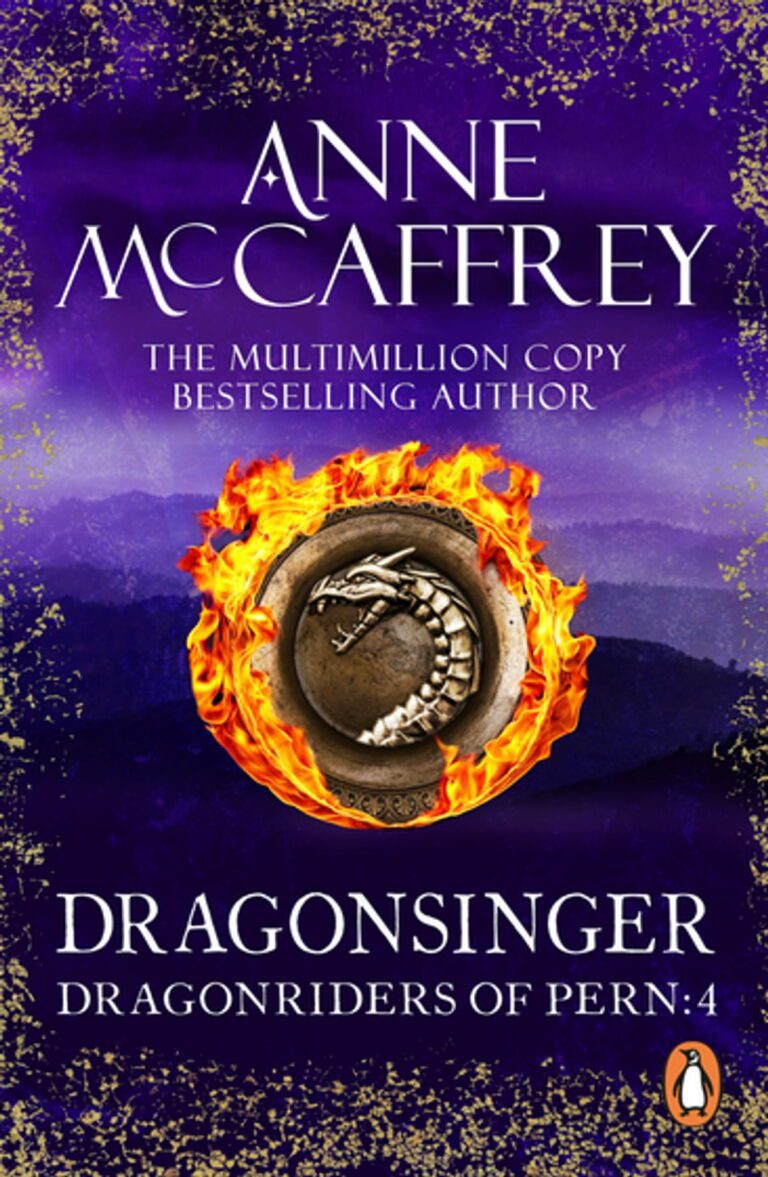 4. Dragonsinger
This is the second book in the Harper Hall trilogy. On Pern, a Harper is the most powerful position available. That's because their music can control the minds of others.
Menolly has always dreamed of becoming a Harper, not for the power, but for her love of music. She's now living out her dreams as an apprentice Harper, but it is more difficult than she anticipated. Studying music used to be forbidden to her because of her gender, and now she is facing hostility from the Harper men.
However, with the help of some new friends, teachers, and her nine tiny dragons, Menolly will find that her musical talents may be stronger than anyone ever imagined.
---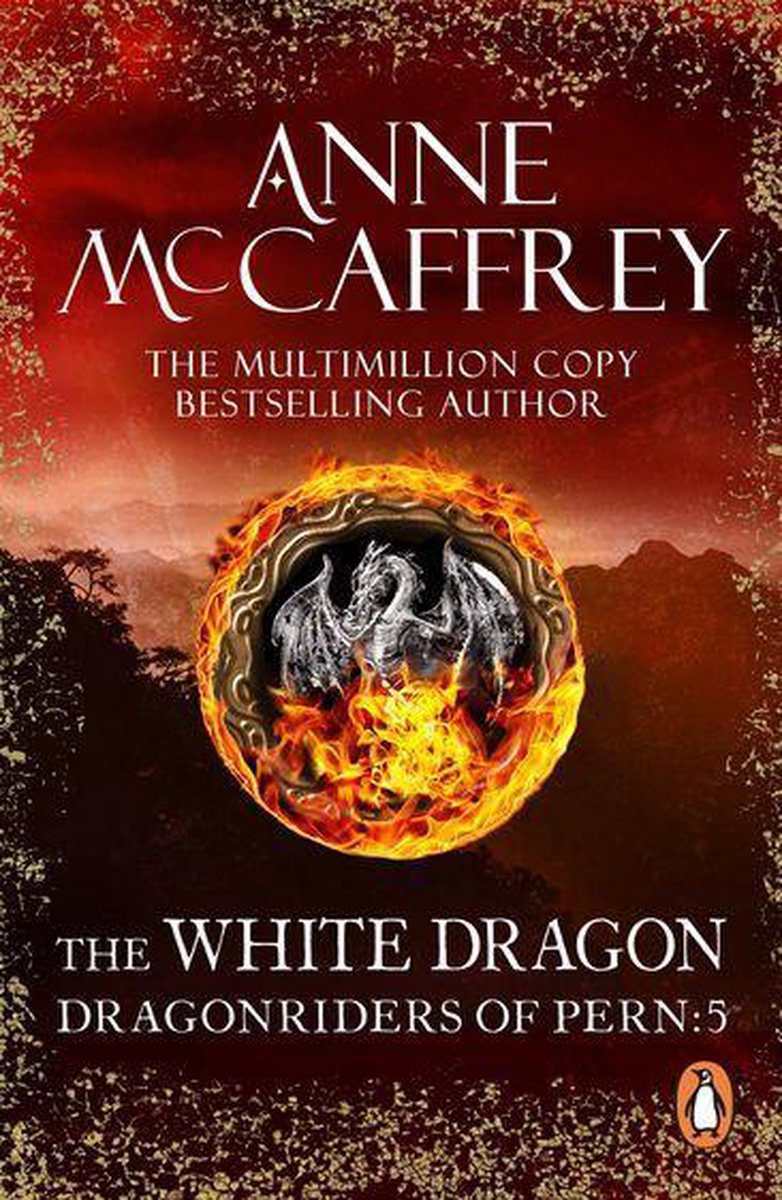 5. The White Dragon
Next is the final book in the original trilogy, which follows the dragon Ruth and his Rider Lord Jaxom.
Ruth is unlike any other dragon in the history of Pern. He is small and pure white in color, which is why he is mocked by the other dragons, but Ruth is smart, brave, and loyal. Those are all traits he shares with his Rider, Lord Jaxom, who is also looked down upon by his peers.
Jaxom dreams of joining the dragonriders who defend Pern, but he is dismissed. So, Jaxom and Ruth set out on their own. However, in doing so, they will face a desperate choice that will push their bond to the breaking point, and threaten the future of Pern.
---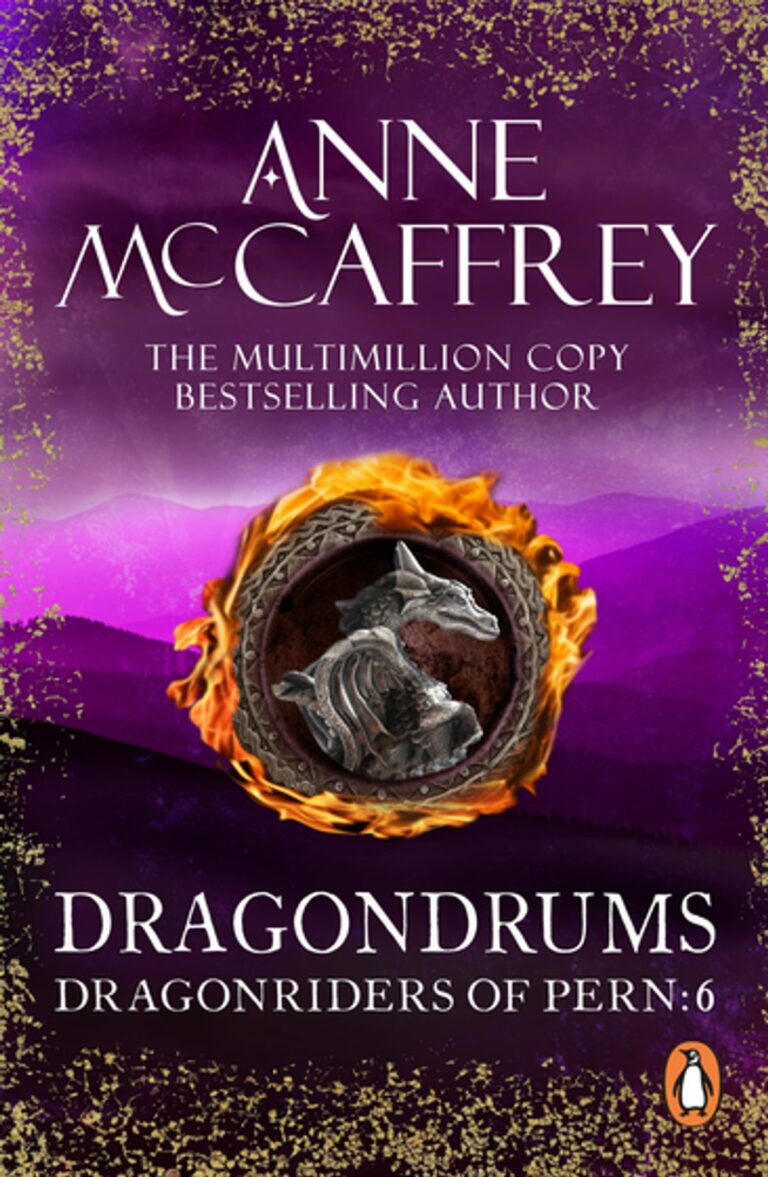 6. Dragonsdrums
Then, following the publication order of the Dragonriders of Pern books, is the final Harper Hall book.
Piemur is used to getting away with his mischievous adventures. He has one of the best voices at Harper Hall, but when his voice starts to change, Piemur loses his confidence and begins to question everything he thought he knew about himself.
Since he is no longer able to sing, Piemur is sent on various errands by Masterharper Robinton, including learning the beats of the messenger drums. He has no idea what grand adventures are in front of him, but he will need to find the courage to survive.
---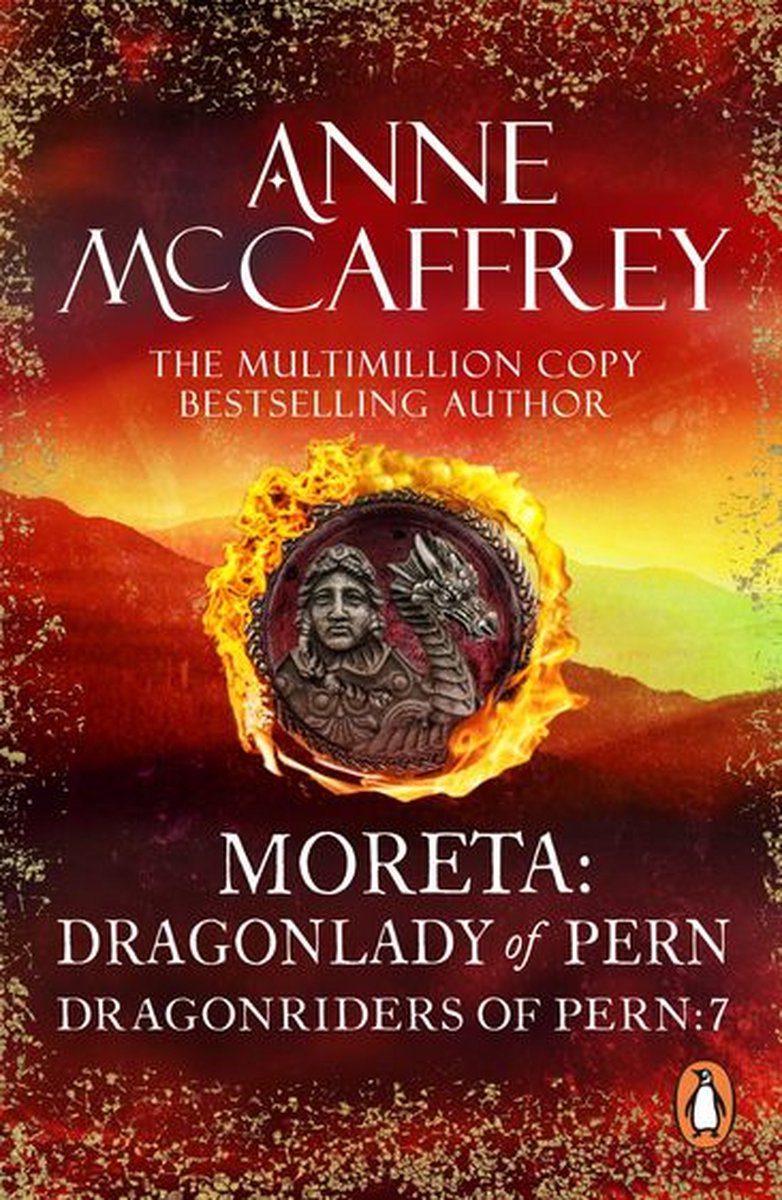 7. Moreta: Dragonlady of Pern
The eager anticipation hung so heavy over Pern that even Moreta could feel its effects. The Weyrwoman of Fort Weyr was enjoying the attention of the new Lord Holder of Ruatha Hold, Alessan, and her dragon, Queen Orlith would soon clutch. Spring had sprung and there were only eight Turns remaining before Thread would cease Falling.
But then a runnerbeast fell ill. Before long numerous others were dying and the ailment had spread to almost every hold. The fate of Pern hung in the balance.
That's because if the Dragons and their Riders did not destroy Thread by fire before it touched land, it would destroy all organic life in its path. Everything rested on the shoulders of Moreta and the other Pern leaders, but time would be the most difficult obstacle standing in their way.
---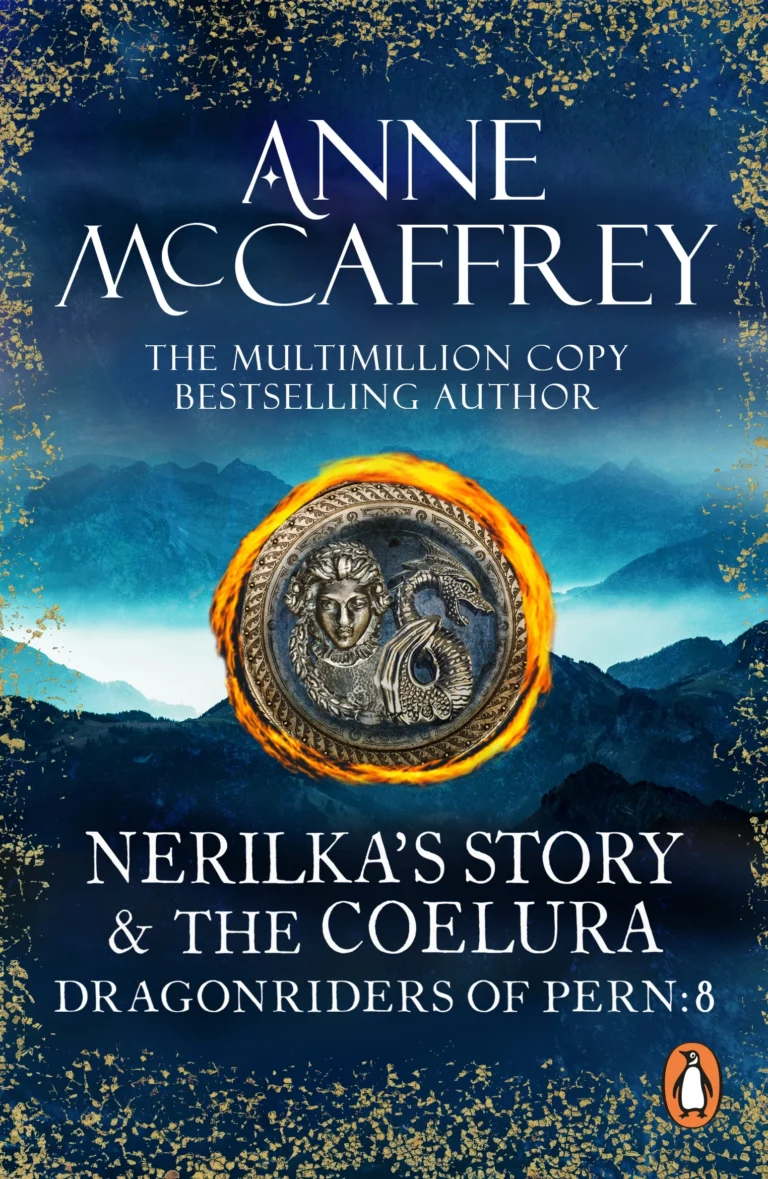 8. Nerilka's Story
Nerilka's father stood apart from everyone else. While the others all worked together and pitched in to help, he refused to share Fort Hold's bounty with the other holds. It embarrassed Nerilka so much that she packed medicines and supplies before sneaking off to help her people.
She wanted to help those most in need, which is what lead her to Ruatha Hold where Lord Alessan was trying to inoculate its occupants to the plague. Nerilka had given up on the idea of marriage in her future with a home of her own, but here she found happiness in being useful and appreciated. But her new path would alter the course of her life forever.
---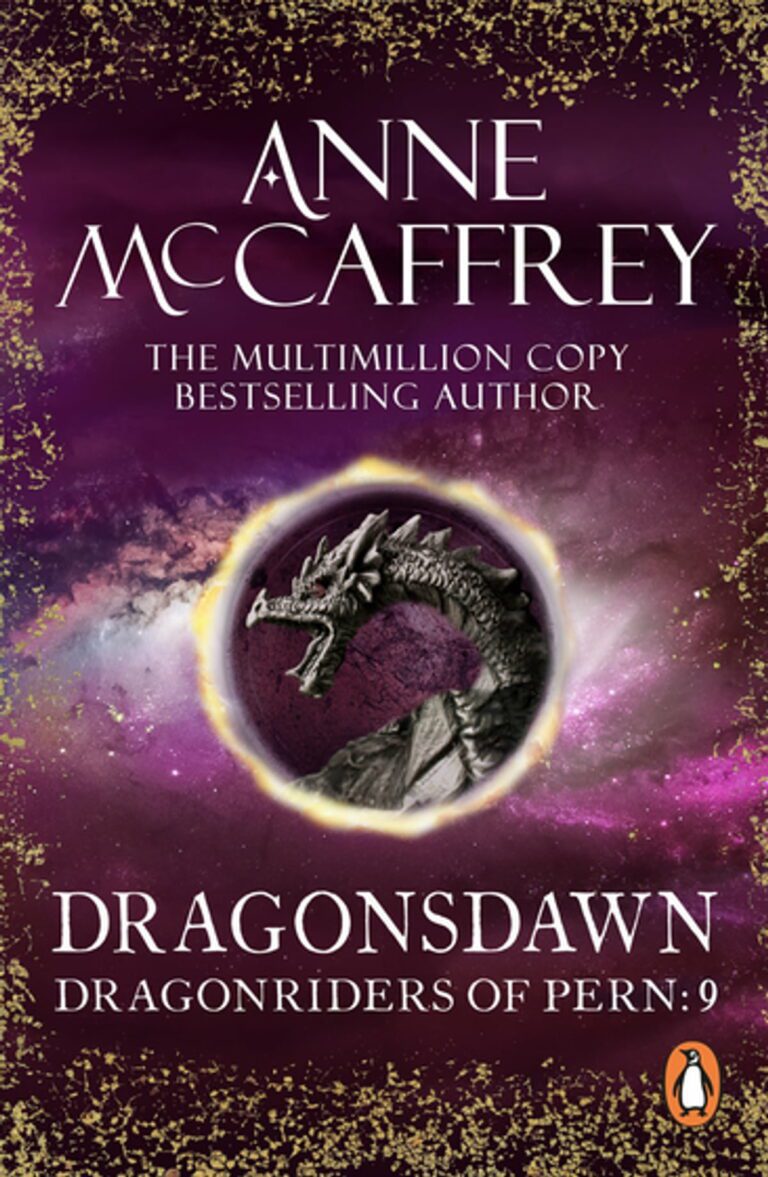 9. Dragonsdawn
Pern was a paradise for the new colonists until an unimaginable terror turned it into hell. Deadly spores are falling from the sky like silver strands and the mysterious substance destroys everything, and everyone, it touches. The colony is cut off from Earth with no resources to combat the substance and it seemed like they were doomed.
Then the colonists realize that the small, dragon-like lizards on the planet are helping them fight against Thread. The creatures breathe fire on the substance and then teleport to safety. It prompts the colonists to wonder the effect they could have if they were big enough for humans to ride and smart enough to collaborate…which leads their geneticist to begin working on the creation of dragons.
---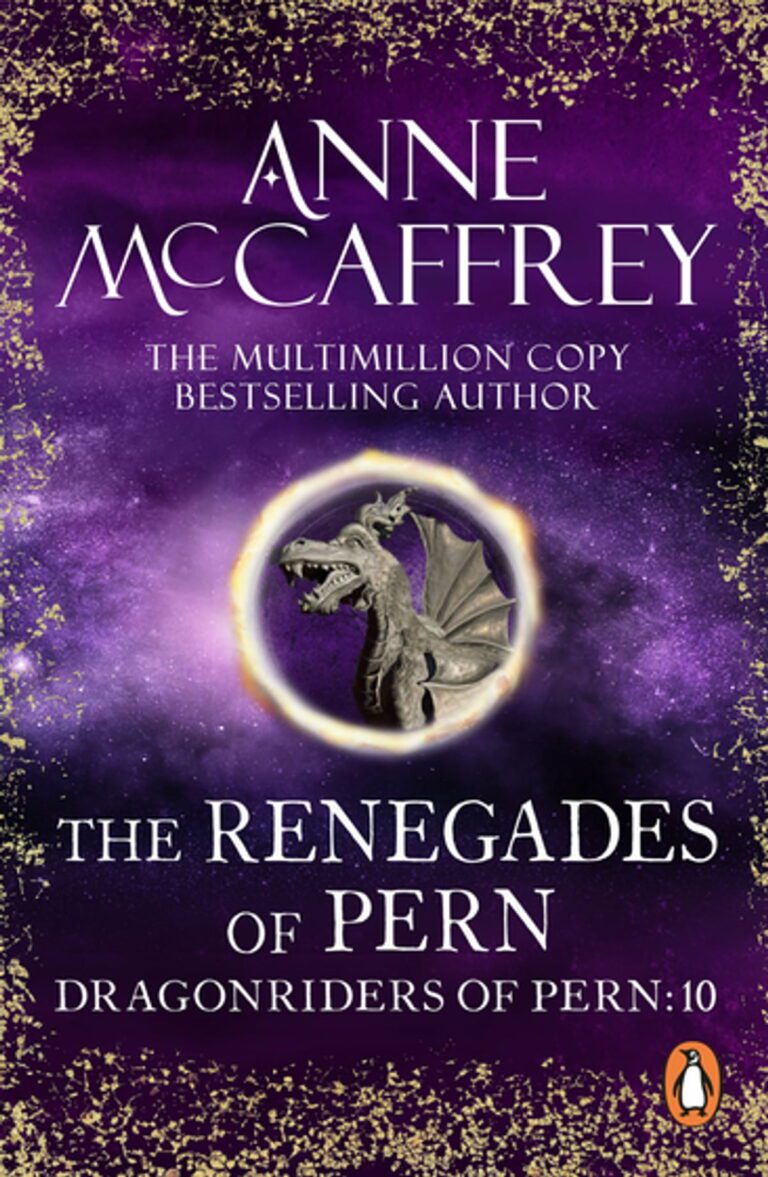 10. The Renegades of Pern
The Holds have protected the people of Pern from Thread for as long as they can remember. People tithe themselves to the Lord Holders in exchange for sanctuary in the stone fortresses and then Lord Holders support the Weyrs, whose dragons protect Pern from Thread.
But there are those on Pern outside of the holds, including those who have been cast out as punishment for wrongdoing. There are others who simply prefer the freedom of living outside the Holds, like Jayge's trader clan. Still there are others, like Aramina's family, who have lost their holds through injustice and cruelty. Regardless of the reasons, life outside of a Hold is a constant fight for survival.
Lady Thella leads a band of renegades from the Holdless and no one is safe, but her sights are currently set on Aramina, who is rumored to have a telepathic link with dragons. However, Thella makes a mistake when she vents her rage to Jayge's family, because now Jayge wants revenge and he will never let her have the girl who hears dragons.
---
Final thoughts on Dragonriders of Pern books
The Dragonriders of Pern books have become classics for a reason. This is a series that took a beloved creature from fantasy, dragons, and placed them within a science fiction setting, creating an imaginative world that straddles both genres. Anne McCaffrey's worldbuilding serves as a building block of inspiration for many modern science fiction and fantasy behemoths.
The world of Pern is expansive and while there are many novels and short stories, there are also many ways to read the books in order, so that it doesn't feel overwhelming to begin.
More Classic SFF Resources