Reading the Chris Carter books in order is not for the faint of heart. The criminal psychologist-turned-rock musician-turned author depicts brutal murders in graphic detail in his Robert Hunter books.
These psychological thrillers pull from his expertise in the field to create a horrifying reality within the pages. Carter turned a former dream of his into a nightmare for many with his captivating thrillers that will haunt you long after you turn the last page.
Who is Chris Carter?
A Brazilian author, Chris Carter grew up in Brasilia before moving to the US for his post-secondary education. He graduated with a degree in psychology specializing in criminal behavior. He then worked as a criminal psychologist for several years, which lends him an expertise in the field that is apparent in his writing.
However, Carter did not immediately turn to writing after moving on from his job as a criminal psychologist. First, he moved to Los Angeles where he performed with several glam rock bands before he moved to London and played for a number of different artists. As a professional musician he toured the world several times.
But then he decided to try his hand at writing. His debut has proved to be a successful endeavor with twelve more titles following it. All of them feature his protagonist of Robert Hunter and have been translated and published in many languages and countries.
Carter is also very active on his Facebook page with updates and is interactive with his fans.
Chris Carter Books in Order
Robert Hunter Series
All of the Chris Carter books in order fall within the same series: Robert Hunter. He is a homicide detective with the LAPD and frequently finds himself up against twisted serial killers and a race against time.
It is important to read these Chris Carter books in order of original publication. While almost every book deals with a new crime and murderer, there is a continuity throughout the series. As well, in reading the books in order, you will better understand the main character, his motivations, and his plights.
The publication order is almost identical to the chronological Robert Hunter timeline, with the exception of the short story: The Hunter. The short story winds the clock back to Hunter's first case with the LAPD. What was supposed to be a quick case unravels into something more sinister with Hunter's sharp precision, and he must struggle to prove himself very early on.
The Crucifix Killer (2009)
The Executioner (2010)
The Night Stalker (2011)
The Death Sculptor (2012)
The Hunter (2013) (Short Story) (Out of Print)
One by One (2013)
An Evil Mind (2014)
I Am Death (2015)
The Caller (2017)
Gallery of the Dead (2018)
Hunting Evil (2019)
Written in Blood (2020)
Genesis (2022)
A Summary of Chris Carter Books in Order
Almost every Robert Hunter book tackles a new crime and murderer. The exception to this An Evil Mind and Hunting Evil which contain the same antagonist. Therefore, there will be minor spoilers for events in the summaries below.
However, if you are looking for a refresher on the series in anticipation of Chris Carter's most recent release, Genesis, the below summaries will be a wonderful guide. Or, if you're wondering just how dark Carter gets with his depictions of murder, this will very quickly become apparent. The only summary missing from the below list is for his short story prequel: The Hunter.
---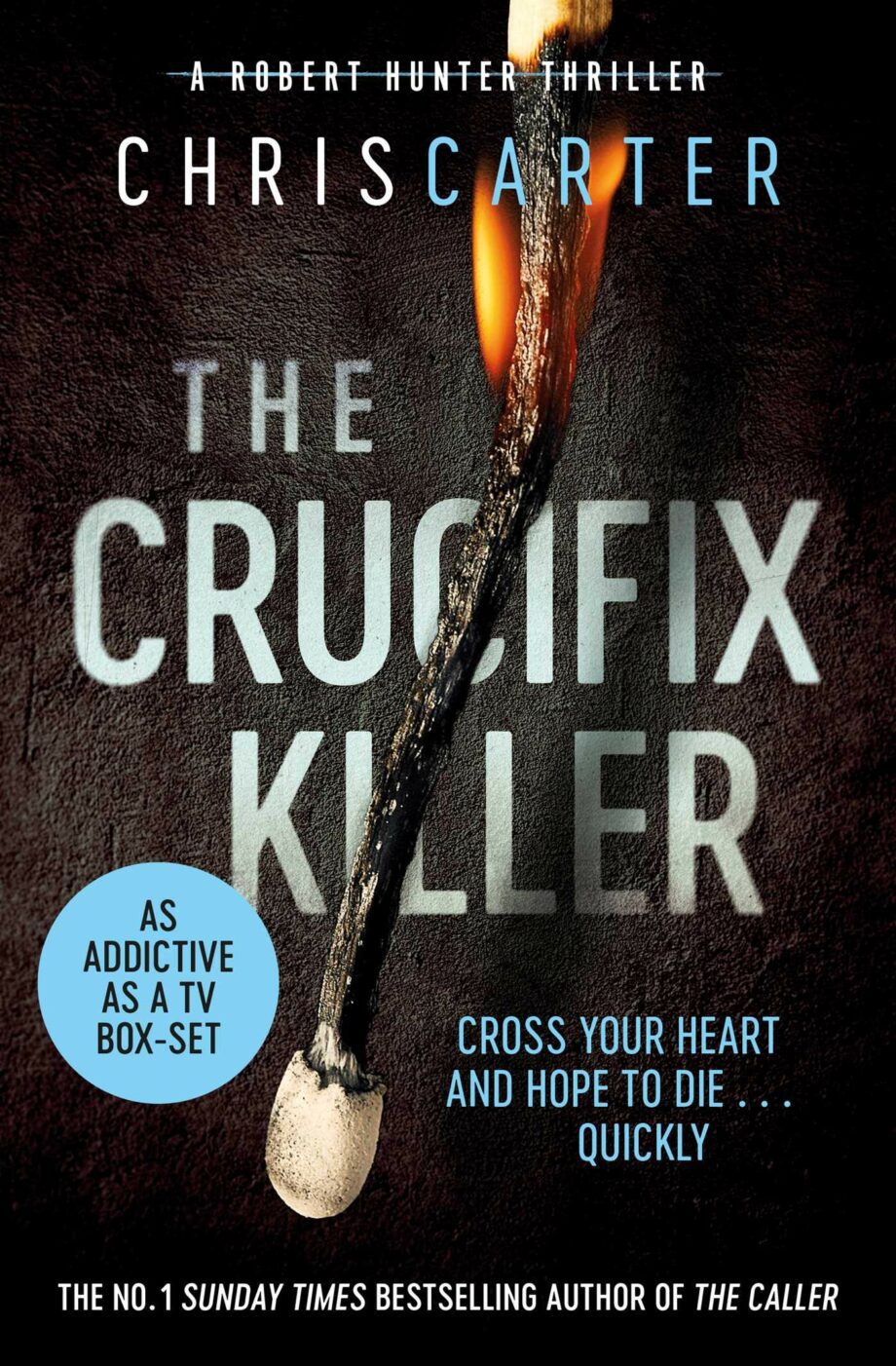 1. The Crucifix Killer
In a derelict cottage in Los Angeles National Forest, a young woman is found savagely murdered. Naked, strung from two wooden posts, the skin has been ripped from her face — while she was alive.
Carved into the nape of her neck is a strange double-cross. The signature of a psychopath known as the Crucifix Killer.
But that's not possible. Because, two years ago, the Crucifix Killer was caught and executed.
Could this be the work of a copycat killer? Someone who somehow has knowledge of intricate details about the earlier murders — details that were never public information?
Or must Homicide Detective Robert Hunter face the unthinkable? Is the real Crucifix Killer still out there, ready to embark once again on a vicious killing spree, selecting his victims seemingly at random, taunting Hunter with his inability to catch him?
Robert Hunter and his rookie partner are about to enter a nightmare beyond imagining. One in which there's no such thing as a quick death.
---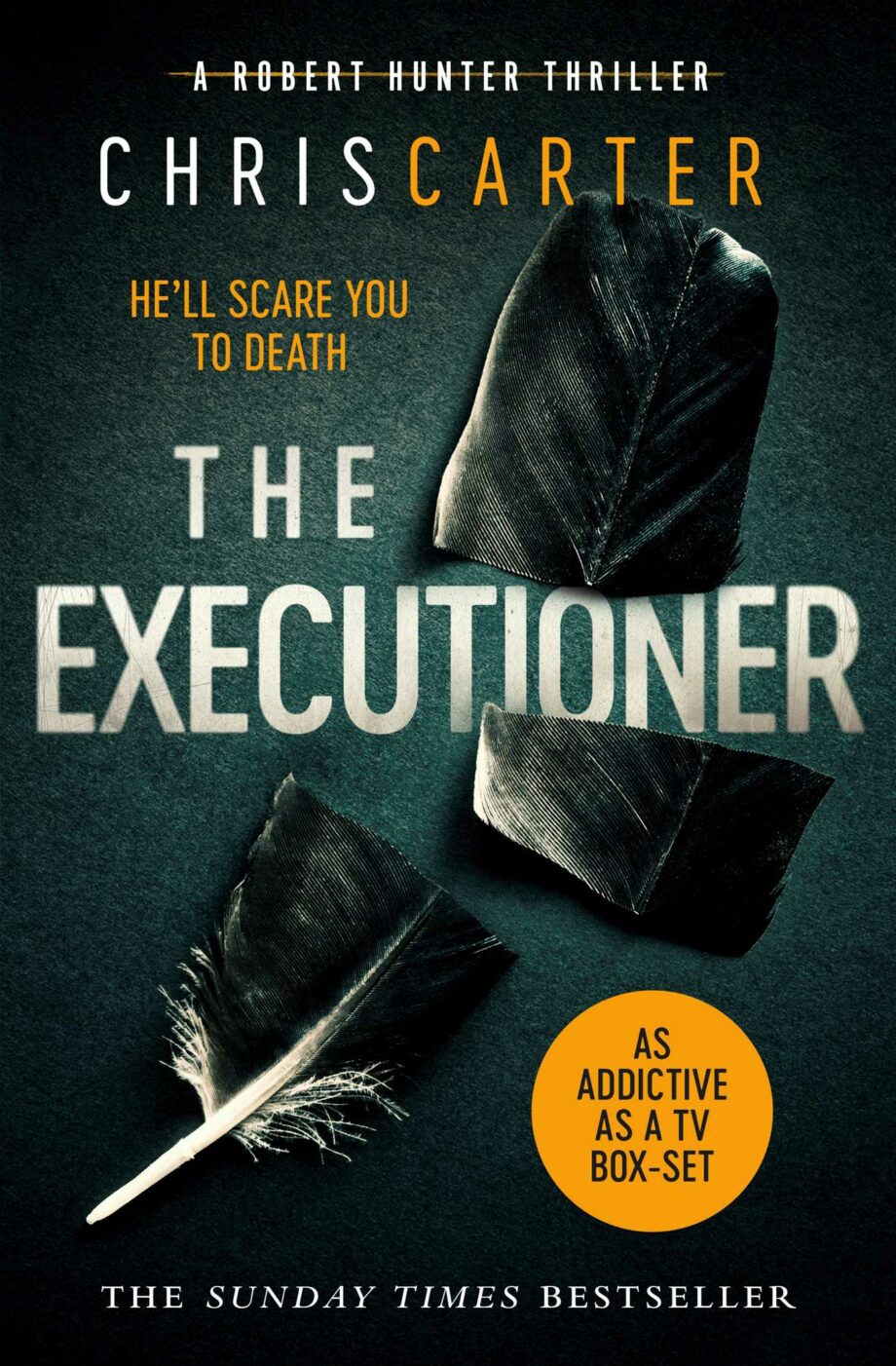 2. The Executioner
Inside a Los Angeles church, on the altar steps, lies the blood-soaked, decapitated body of a priest. Carefully positioned, legs stretched out, arms crossed over the chest, the most horrifying thing of all is that the priest's head has been replaced by that of a dog. Later, the forensic team discover that, written in blood, the figure 3 is on the victim's chest.
At first, Detective Robert Hunter believes that this is a ritualistic killing. But as more bodies surface, he must reassess. All the victims died in the way they feared the most. Their worst nightmares have literally come true.
But how could the killer have known? And what links these apparently random victims?
Hunter finds himself on the trail of an elusive and sadistic killer. A murderer who apparently has the power to read his victims' minds. Someone who can sense what scares his victims the most. Someone who will stop at nothing to achieve his twisted aim.
---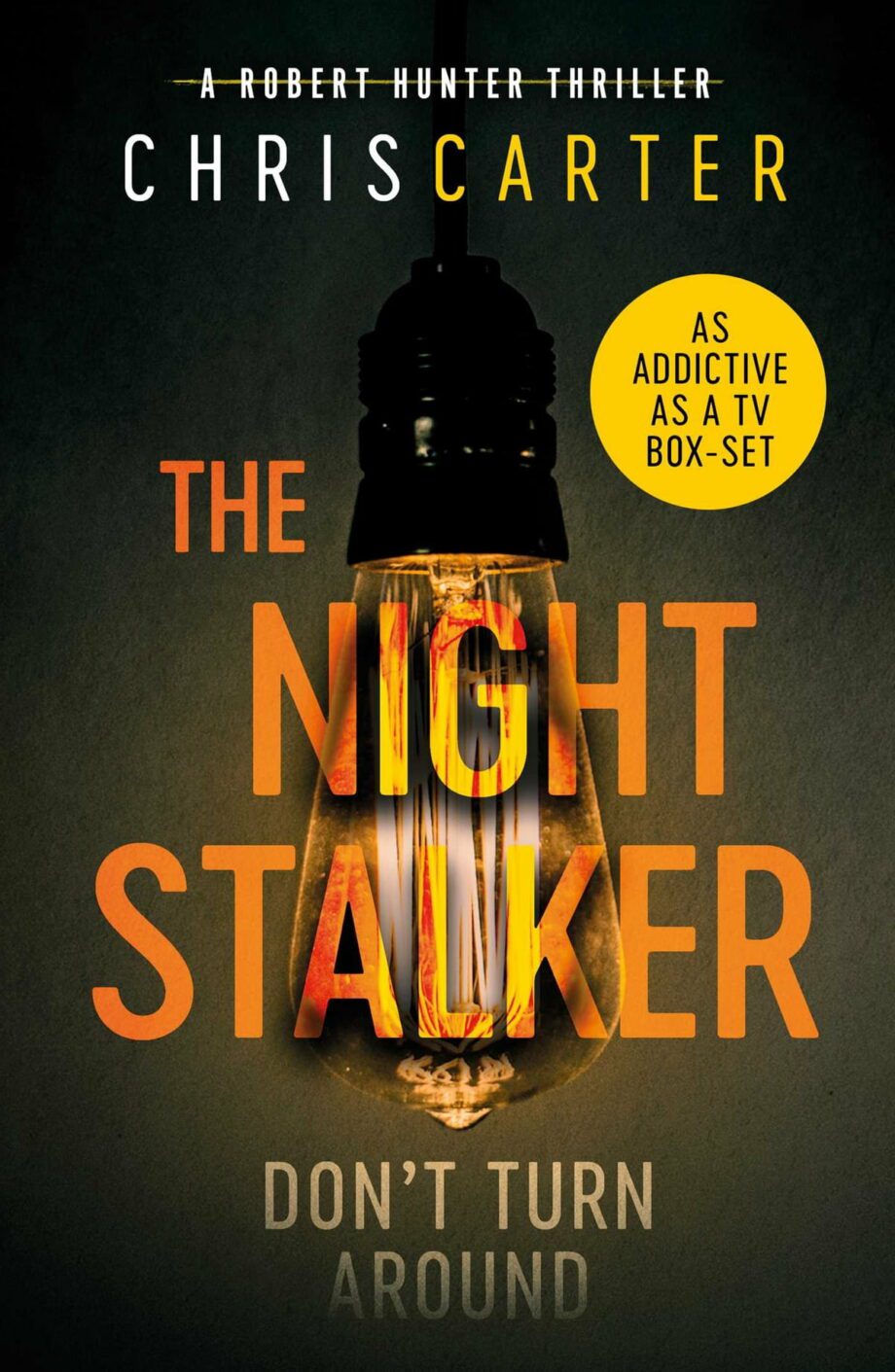 3. The Night Stalker
When an unidentified female body is discovered laid out on a slab inside an abandoned butcher's shop in East Los Angeles, the cause of death is unclear. Her body bears no marks; except for the fact that her lips have been stitched shut.
It's only when a full autopsy gets underway at the county morgue that the pathologist will reveal the true horror of this killer. A discovery so devastating that Detective Robert Hunter of the LAPD Homicide Special Section must drop a different case to take over the investigation.
But when his inquiry collides with a missing persons' case under investigation by the razor-sharp Whitney Meyers, Hunter suspects that the killer might be keeping several women hostage. Soon Hunter finds himself on a hunt for a murderer with a warped obsession. A stalker for whom love has become hate.
---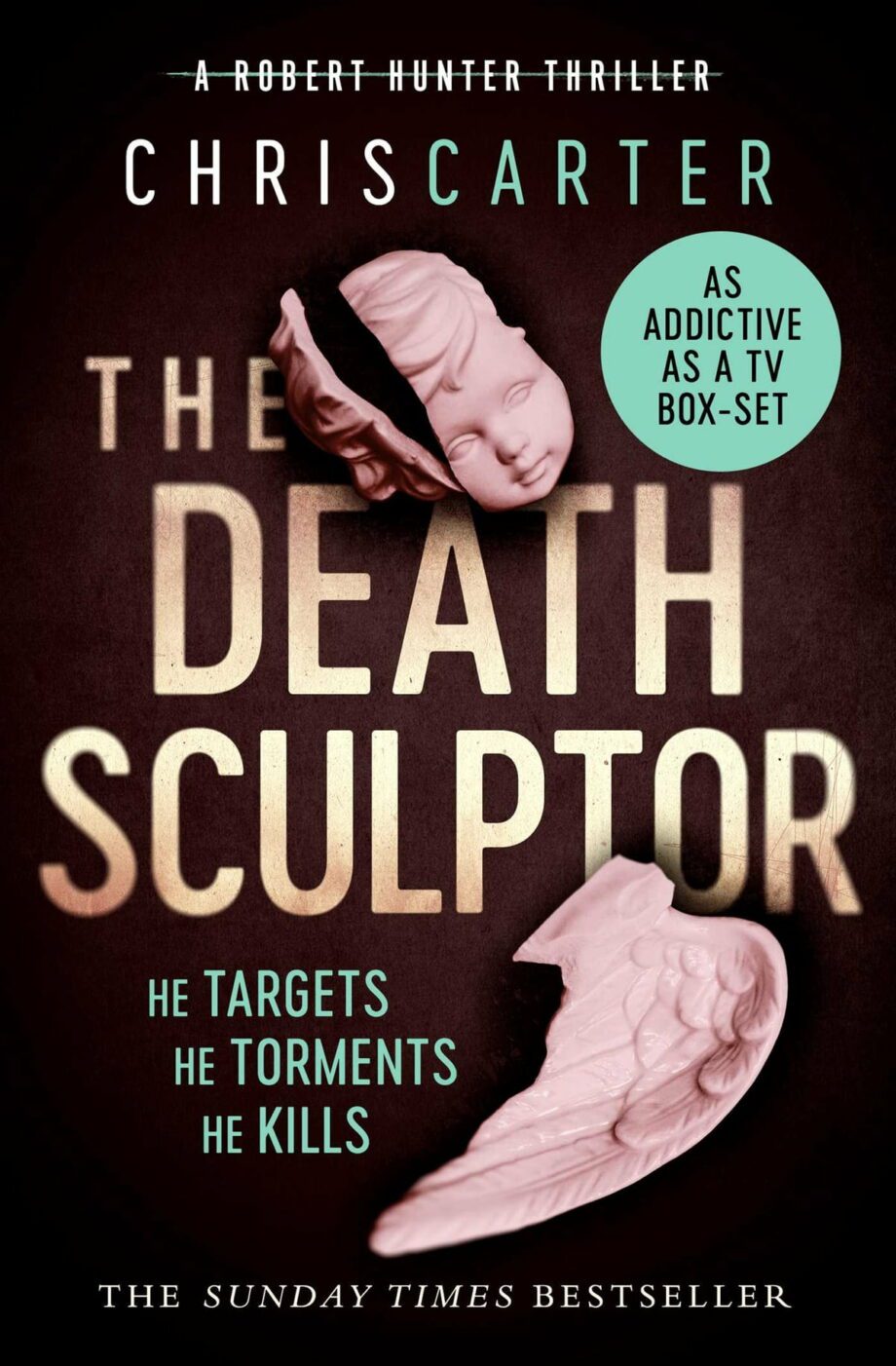 4. The Death Sculptor
A student nurse has the shock of her life when she discovers her patient, prosecutor Derek Nicholson, brutally murdered in his bed. The act seems senseless. Nicholson was terminally ill with only weeks to live.
But what most shocks Detective Robert Hunter of the Los Angeles Police Department is the calling card the killer left behind.
For Hunter, there is no doubt that the killer is trying to communicate with the police, but the method is unlike anything he's ever seen before. And what could the hidden message be?
Just as Hunter and his partner, Garcia, reckon they have a lead, there is the discovery of a new body — and a new calling card. But with no apparent link between the first and second victims, all the progress they've made so far goes out of the window.
Pushed into an uncomfortable alliance with the confident Alice Beaumont, Hunter must race to put together the pieces of the investigation…before the Death Sculptor puts the final touches to his masterpiece.
---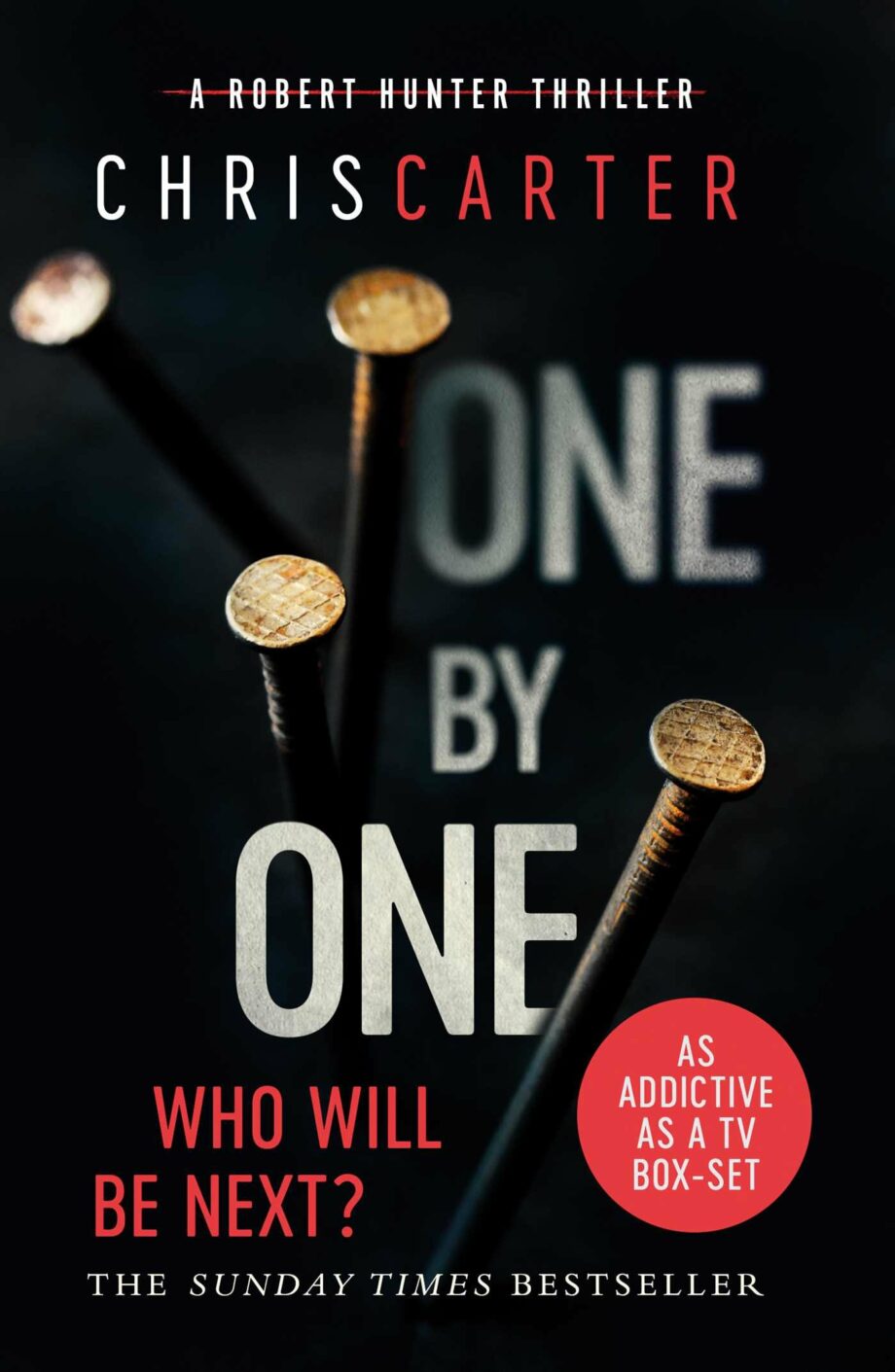 5. One by One
Detective Robert Hunter of the LAPD's Homicide Special Section receives an anonymous call asking him to go to a specific web address — a private broadcast. Hunter logs on and a show devised for his eyes only immediately begins.
But the caller doesn't want Detective Hunter to just watch, he wants him to participate, and refusal is simply not an option.
Forced to make a sickening choice, Hunter must sit and watch the torture and murder of the victim over the Internet as it happens.
The LAPD, together with the FBI, use everything at their disposal to electronically track the transmission down, but this killer is no amateur, and he was more than prepared for it.
Before Hunter and his partner Garcia are even able to get their investigation going, Hunter receives a new phone call. A new website address. A new victim. But this time the killer has upgraded his game into a live murder reality show, where anyone can cast the deciding vote.
---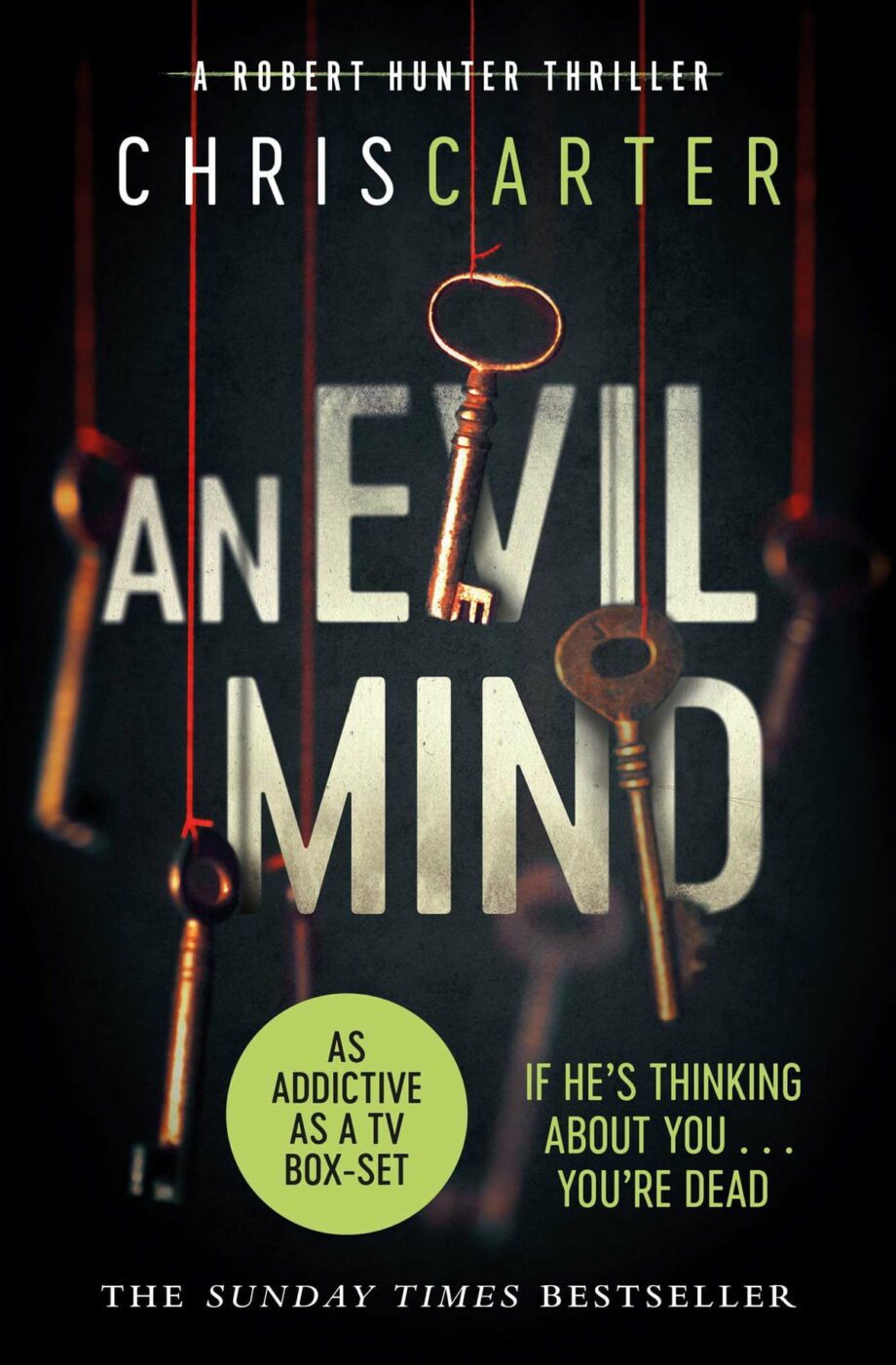 6. An Evil Mind
A freak accident in rural Wyoming leads the Sheriff's Department to arrest a man for a possible double homicide, but further investigations suggest a much more horrifying discovery. A serial killer who has been kidnapping, torturing, and mutilating victims all over the United States for at least twenty-five years.
The suspect claims he is a pawn in a huge labyrinth of lies and deception. But is he telling the truth?
The FBI immediately takes control of the case, but this time they must ask for outside help. Ex-criminal behavior psychologist and lead Detective with the Ultra Violent Crime Unit of the LAPD, Robert Hunter, assists in running a series of interviews with the apprehended man.
These interviews begin to reveal terrifying secrets that no one could have foreseen, including the real identity of a killer so elusive that no one, not even the FBI, had any idea he existed…until now.
---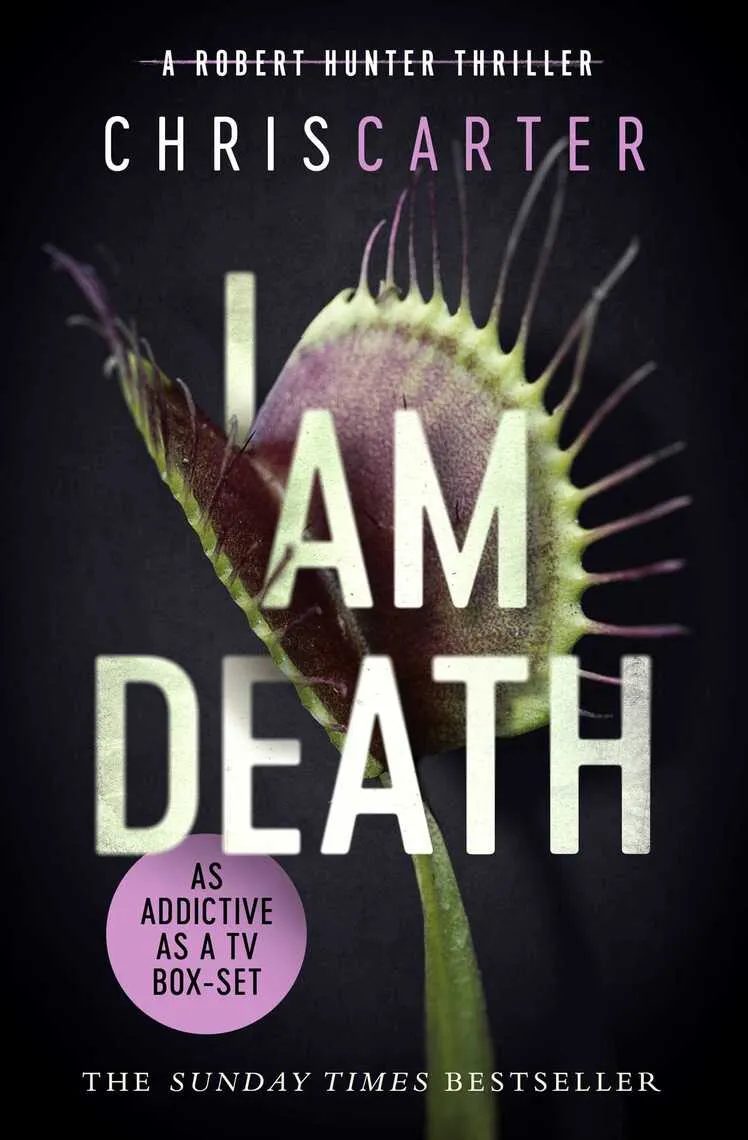 7. I Am Death
Seven days after the abduction, there is the discovery of the body of a twenty-year-old woman on a green patch by the Los Angeles International Airport. She has been left with her limbs stretched out and spread apart, placing her in a five-point human star.
The autopsy reveals that she was the victim of torture and murder in a most bizarre way. But the surprises don't end there. The killer likes to play, and he left something behind for the cops to find.
Detective Robert Hunter, who leads the LAPD's Special Section, Ultra Violent Unit, gets the case. But almost immediately a second body turns up.
Surrounded by new challenges as every day passes, Detective Hunter finds himself chasing a monster. A predator whose past hides a terrible secret, whose desire to hurt people and thirst for murder will never end — for he is death.
---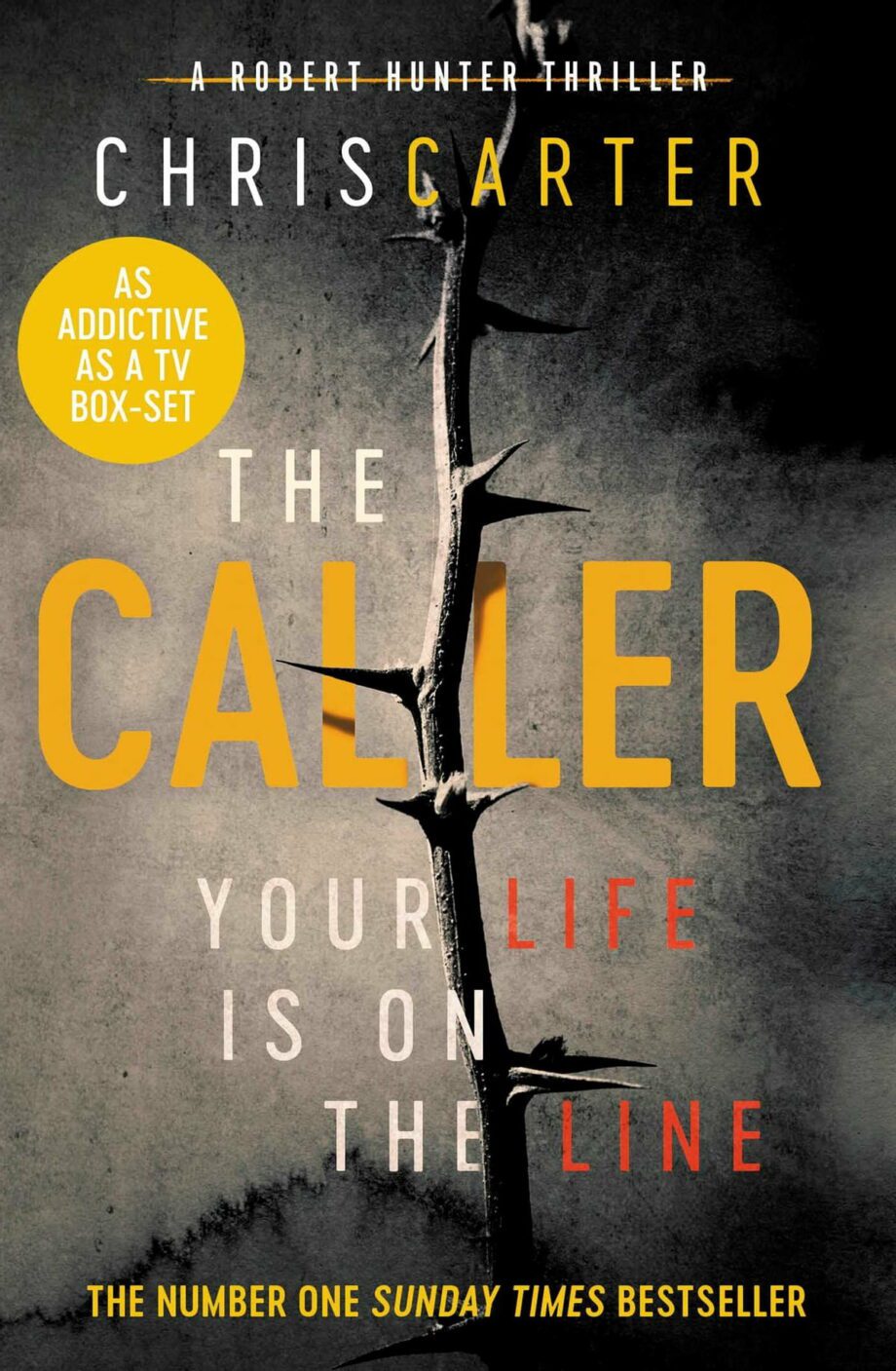 8. The Caller
After a tough week, Tanya Kaitlin is looking forward to a relaxing night in, but as she steps out of her shower, she hears her phone ring. The video call request comes from her best friend, Karen Ward. Tanya takes the call and the nightmare begins.
Karen is gagged and bound to a chair in her own living room. If Tanya disconnects from the call, if she looks away from the camera, he will come after her next, the deep, raspy, demonic voice at the other end of the line promises her.
As Hunter and Garcia investigate the threats, they enter a rollercoaster of evil, chasing a predator who scouts the streets and social media networks for victims, taunting them with secret messages and feeding on their fear.
---
9. Gallery of the Dead
"Thirty-seven years in the force, and if I was allowed to choose just one thing to erase from my mind, what's inside that room would be it."
That's what a LAPD Lieutenant tells Detectives Hunter and Garcia of the Ultra Violent Crimes Unit as they arrive at one of the most shocking crime scenes they have ever attended.
In a completely unexpected turn of events, the detectives find themselves joining forces with the FBI to track down a serial killer whose hunting ground sees no borders; a psychopath who loves what he does because to him murder is much more than just killing. It's an art form.
Welcome to The Gallery of the Dead.
---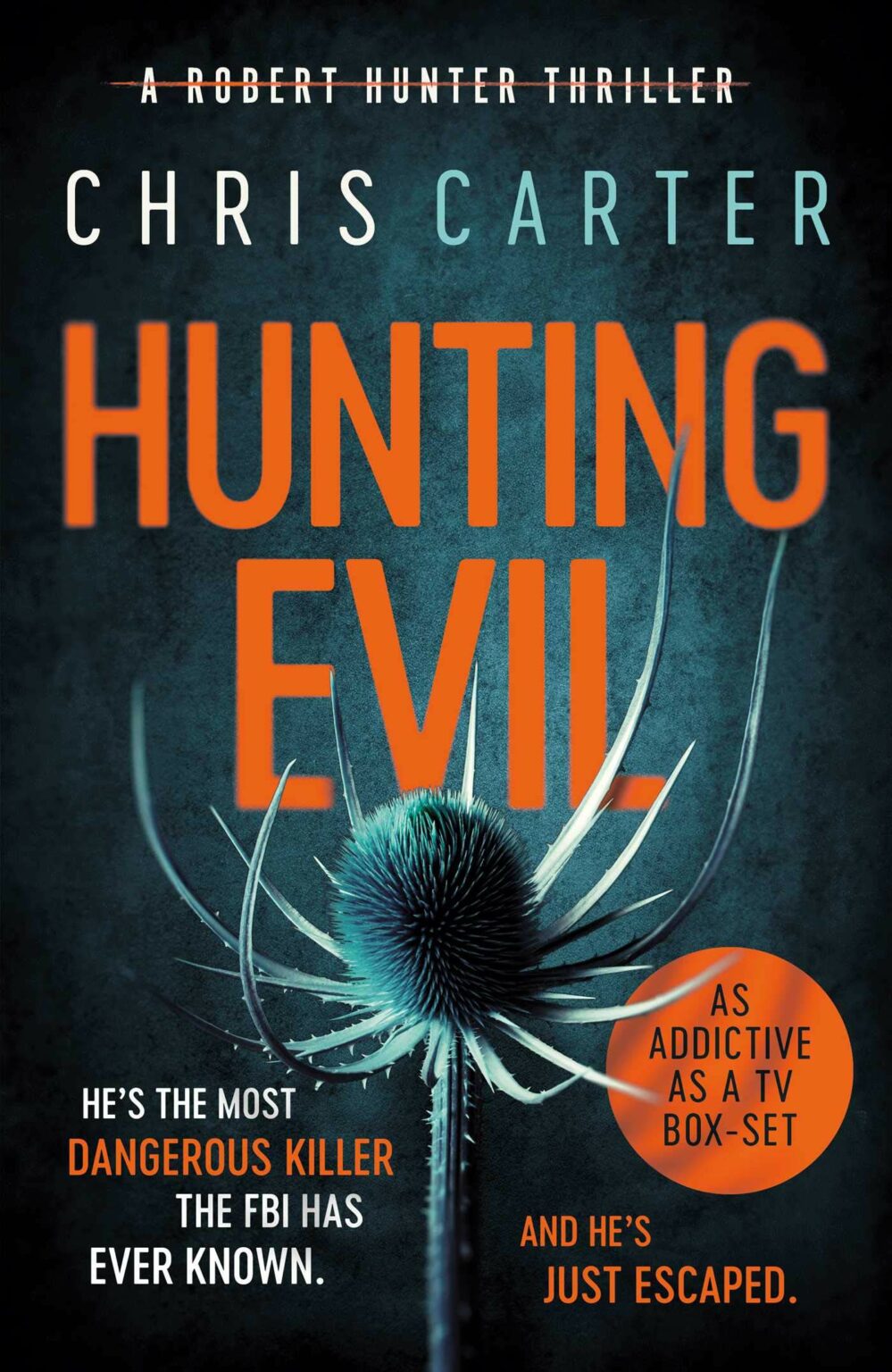 10. Hunting Evil
Every story has a beginning, and every story must come to an end.
They met for the first time in college. Two of the brightest minds ever to graduate from the prestigious Stanford University. They met again in Quantico, Virginia.
Robert Hunter has become the head of the LAPD's Ultra Violent Crimes Unit. Lucien Folter has become the most prolific and dangerous serial killer in FBI history.
Hunter caught Lucien. He's been in prison for years. But Lucien has just escaped. And he's angry. He's going to make the man who put him away suffer.
That person…is Robert Hunter.
---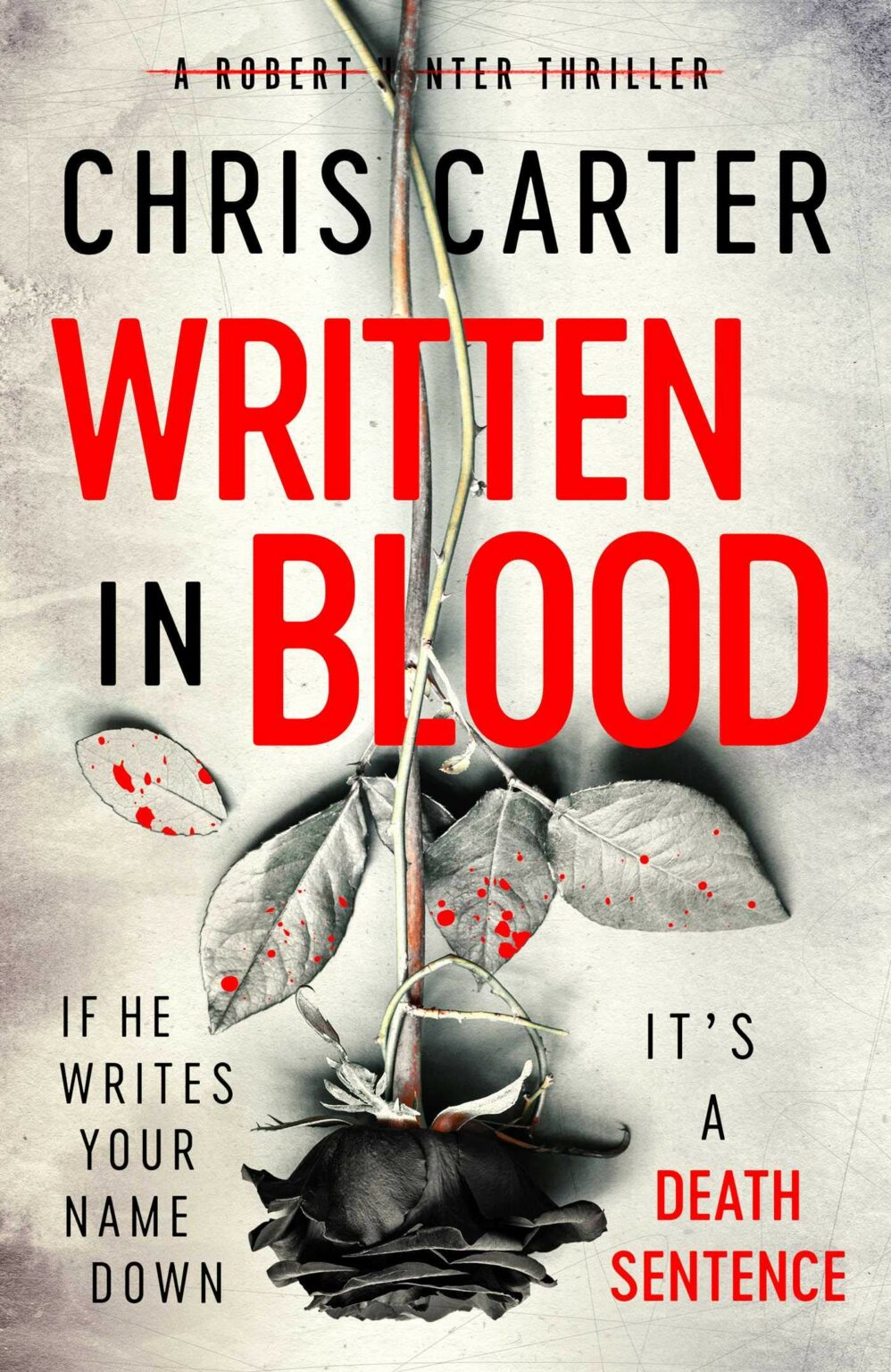 11. Written in Blood
Los Angeles, December 4th: Exactly three weeks until Christmas day. Angela Wood, a master in the art of pickpocketing, has just finished for the day — six hundred and eighty-seven dollars — not bad for less than fifteen minutes work.
As she celebrates her profitable day with a cocktail, one of the patrons in the lounge she's in catches her attention by being rude to an old man. Angela decides to teach him a lesson, and steals the man's expensive-looking leather bag.
Inside is no money, no laptop computer, nothing of any value. At least not to Angela. Just a black, leather-bound book, surprisingly heavy. Curiosity takes over and in the comfort of her apartment, Angela quickly flips through the pages.
That is when the worst nightmare of her life begins.
---
12. Genesis
Robert Hunter arrives to the most vicious crime scene of his career. It is made even more disturbing when the autopsy reveals a poem, left by the killer, inside the body of their victim.
Soon, there is the discovery of another body. The methods and signature of the murder differs, but the level of violence used suggests that the same person is behind both crimes. Hunter's fears are confirmed when a second part of the poem is found.
But this discovery does more than just link the two killings. It suggests that this is the work of a serial murderer.
With no forensic evidence to go on, Robert Hunter must catch the most disciplined and systematic killer that he has ever encountered, someone who thrives on the victims' fear, and to whom death is a lesson that needs to be taught.
---
Final thoughts on Chris Carter Books in Order
If you enjoy your crime thrillers to be dark and twisted, to delve deep into the psychology of what makes a killer tick, then you will enjoy reading the Chris Carter books in order. With his Robert Hunter series, Carter leverages everything he learned while studying psychology and in the field of criminal psychology to create something terrifyingly delightful.
Looking for more books in order?
Check out this list of Karin Slaughter books in order.