Cassandra Clare's debut novel was the first of The Mortal Instruments books in order and the beginning of the much larger Shadowhunter universe. Since Clare's books take place in the same setting, there are multiple ways to read this series, but we'll begin with the most straightforward which is in order of publication.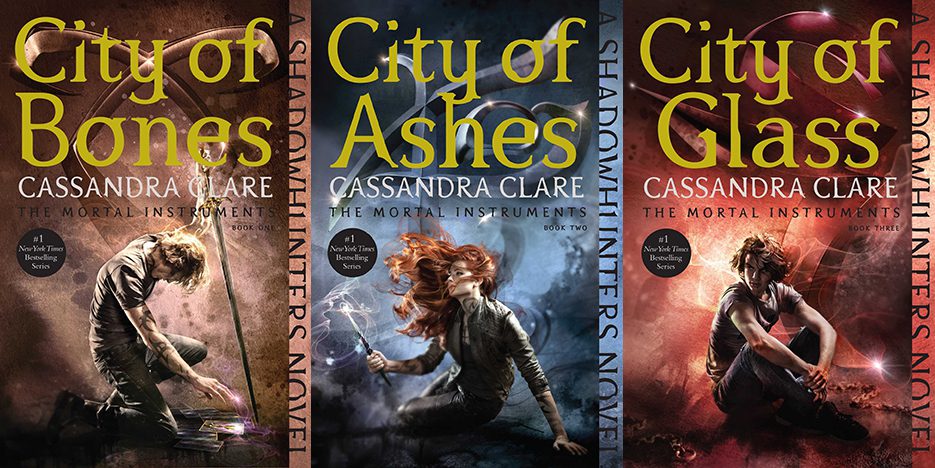 The Mortal Instruments Books in Order of Publication
This reading order will have you follow along with the same cast of characters for its duration. You'll be introduced to Clary Fray as she encounters Shadowhunters and demons for the first time. It is the best introduction to this world.
However, there are two distinct arcs within these six books. The second arc begins with the fourth novel: City of Fallen Angels.
Cassandra Clare's Recommendation for Shadowhunter Books
While the above list is the publication order for the books which fall only into The Mortal Instruments series, Clare has a slightly different recommended reading order for the whole world. Below you will find the books in the order that Clare recommends readers experience her novels.
The Mortal Instruments
The Infernal Devices
The Mortal Instruments, Continued
The Bane Chronicles
The Shadowhunter's Codex
Tales from the Shadowhunter Academy
The Dark Artifices
The Eldest Curses
The Black Volume of the Dead (TBA)
The Last Hours
If you'd like to know a little bit more about some alternative ways you can read the books in the Shadowhunter universe, you can check out our parent article, Cassandra Clare Books in Order.