After Cassandra Clare wrote the first three books of her popular The Mortal Instruments series, she decided to visit an earlier era in the Shadowhunter world with The Infernal Devices books in order.
It is not necessary to read The Mortal Instruments before The Infernal Devices, but it will enhance your reading experience. That's because you will recognize certain characters as the ancestors of your favorite Mortal Instruments characters.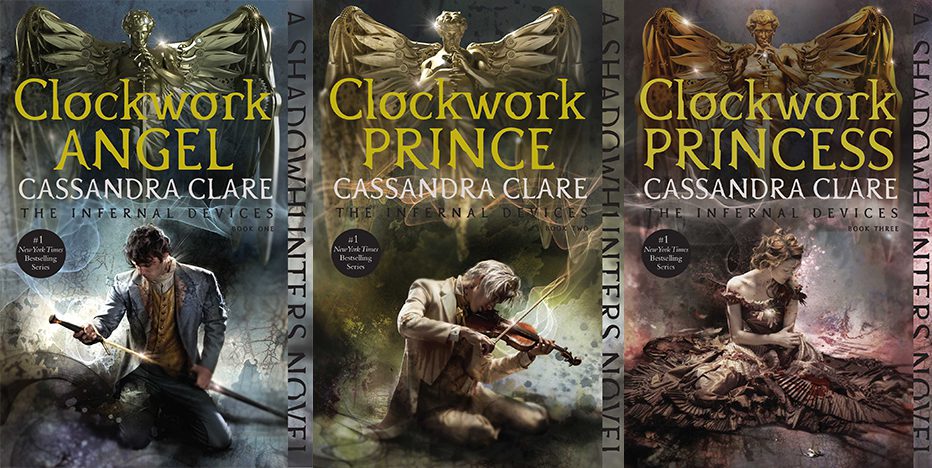 The Infernal Devices Books in Order of Publication
Clockwork Angel begins in 1878 amidst a magical version of Victorian England. It follows its own storyline, so you are able to read the trilogy on its own if you wish.
Clockwork Angel (2010)
Clockwork Prince (2011)
Clockwork Princess (2013)
Cassandra Clare's Recommendation for Shadowhunter Books
However, if you would like to read The Infernal Devices books within the larger framework of the Shadowhunter universe, Cassandra Clare has created a recommended reading order. You will find her recommendation below.
The Mortal Instruments
The Infernal Devices
The Mortal Instruments, Continued
The Bane Chronicles
The Shadowhunter's Codex
Tales from the Shadowhunter Academy
The Dark Artifices
The Eldest Curses
The Black Volume of the Dead (TBA)
The Last Hours
You can learn more about each of these reading orders and everything else Clare has written by checking out our Cassandra Clare Books in Order.