Following the success of The Mortal Instruments and The Infernal Devices series, Cassandra Clare wrote another trilogy which takes place in the Shadowhunter world. The Dark Artifices books are a trilogy that begins five years after the events of City of Heavenly Fire, the sixth Mortal Instruments novel.
It is not required to read the previous two series first, but it is recommended. That's because characters from Mortal Instruments will appear throughout The Dark Artifices books, and you will read spoilers for the previous two series. The main storyline of Dark Artifices can stand on its own, but the overarching story throughout the world requires the two previous series for context.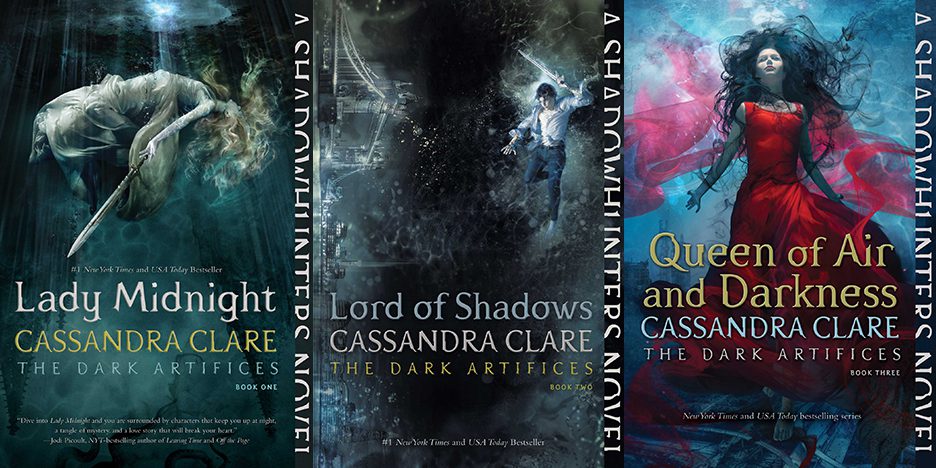 The Dark Artifices Books in Order of Publication
The Dark Artifices books are all about the Shadowhunters of Los Angeles. The trilogy follows Emma Carstairs and Julian Blackthorn.
Lady Midnight (2016)
Lord of Shadows (2017)
Queen of Air and Darkness (2018)
Cassandra Clare's Recommendation for Shadowhunter Books
So, if you're looking to read The Dark Artifices series within the larger framework of the Shadowhunter world, which is Cassandra Clare's recommendation, below you will find that reading order.
The Mortal Instruments
The Infernal Devices
The Mortal Instruments, Continued
The Bane Chronicles
The Shadowhunter's Codex
Tales from the Shadowhunter Academy
The Dark Artifices
The Eldest Curses
The Black Volume of the Dead (TBA)
The Last Hours
If you want to learn more about the Shadowhunter world and the multiple ways to read these books, check out our article about the Cassandra Clare Books in Order.