The Magisterium books are a five-book series co-written by popular authors Holly Black and Cassandra Clare. The young adult fantasy series begins when the main character, Callum, is 12. There is then one book corresponding with each school year until Call turns 17.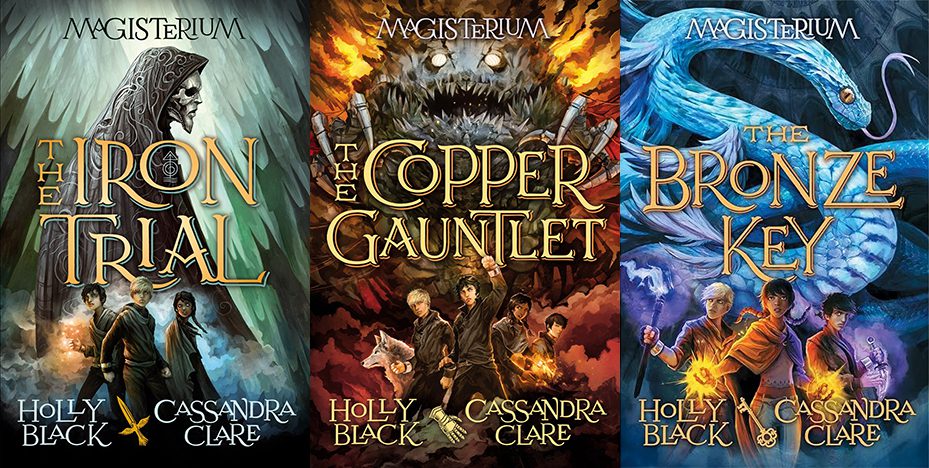 Magisterium Books in Order of Publication
These books should be read in order of publication as that follows the chronological order of the series. Each book and corresponding new school year does include its own story arc. However, the books greatly build upon the previous installment to create an overarching storyline that concludes with the final novel.
In the first book readers learn that Call's father has always warned him to stay away from magic because of its danger. Unfortunately due to the rules that govern their society, Call is required to take the Iron Trial which determines admittance to the Magisterium school. The only option is to purposefully fail the test.
Except Call fails at failing and finds himself ushered into a new school year. There he meets new friends, but must reconcile his long-held beliefs about the danger of magic with the new world he is experiencing around him.
Throughout the course of the five books, Call finds himself thrown into impossible dangers alongside his new friends Aaron and Tamara. Each book inches closer toward the epic conclusion in The Golden Tower.
In the final book, a threat from the previous generation returns. A powerful mage is intent on letting chaos and evil reign, and Call must overcome the most difficult obstacle of all.
If you'd like to learn more about the Magisterium books and other works by these authors you can read our Holly Black Books in Order article and our Cassandra Clare Books in Order article.